Ever the design-oriented couple, James and Tasha Dixon inject their personal signature in updating a home that evokes traditional Filipino architecture.
It was a particularly hot January afternoon cruising through Bauhinia Drive, but the Zee Lifestyle team was in for a cool surprise upon arriving at the residence of James and Tasha Dixon. Nestled in an alcove just a short drive away from the entrance, the house which was built in 1947 is a treasure for anyone wishing to live a laid-back lifestyle in Cebu's urban jungle.
The exterior brings a certain flurry of nostalgia mixed with curiosity of the history that has transpired within its walls. It has a seamless combination of contemporary and classic design with parts of the outside wall decked in frosted glass cutting and red brick walls that you can only find in houses with old Filipino architecture. The color of the house, however, is painted with reds, blacks and whites giving it a more up-to-date Tudor look.
The two large wooden doors were opened and we were welcomed by a household member into the foyer connecting to a home office with two floor-to-ceiling glass walls presenting a wide view of the backyard. The first thing to greet us was a big brown, fluffy teddy bear lounging on a white chair, a sign that this was a child-friendly space.
Prior to moving to Bauhinia, the Dixon residence at North Town Homes, which was featured in this very magazine two years ago, was very modern and minimalist. Yet the couple longed for a house that had a much cozier feel and a more vintage look incorporating distinct Filipino character. This dream was realized in January 2015 when they moved into their current home along with their three children and four dogs.
While waiting for Tasha to arrive from the office, we were led into the living room where we easily found ourselves at home sitting on their huge comfy couch. Fronting the sofa is a flat screen TV on a custom-made console of wood and iron girders from the scrapyard with two plastic T-rexes waiting to pounce on either side. The dining area adjacent to the living room features the wall décor housing a variety of books and family pictures giving it a nice homey touch.
The Dixon's love for art is clearly evident in the pieces found in their home. On one wall sits one of their favorites, a hand drawn piece entitled by their friend Peter Yuill who also designed the mural at Unos, the café and hub for motorcycle enthusiasts that Tasha and James founded.
"Though it's hot outside, it's surprisingly cool in here," features editor Patty Taboada remarked and I couldn't help but nod in agreement. The area where we were sitting had wide windows with sleek, black shutters opening to the driveway curving around a rotunda plotted with trees and a manicured lawn. Tasha's car came into view and we stood up to meet her at the foyer. "Sorry for coming a bit late. But, welcome to my home!"
We went back into the living room where the doors accessing the lanai were drawn. The expansive yard was one of the reasons why Tasha chose this place. "The kids have more room to run around here compared to our house in North Town." The children weren't the only ones enjoying the spacious yard. As soon as we stepped out, two of their four friendly dogs were playfully running around us. One feature of the veranda which the couple loves is the woven ceiling that Tasha points out to us.
Tasha then leads us up the big wooden staircase going to the second floor. The landing mid-flight is the perfect place to view another much-loved art piece which the couple received as a wedding gift. The gargantuan oil painting called Scapa Flow filled up most of the space on the wall. Simon Birch, the artist and friend of the couple, was featured in the New York Times for his work 'The 14th Factory' which is the biggest art installation in the history of New York.
On the second floor, we immediately see an assortment of toys and books neatly arranged against a wall with a couch across it, a nook where the kids can read and play. Tasha strolls into the master's bedroom where another Simon Birch painting is mounted on the wall above the bed. She opens the balcony windows and a cool breeze comes in.
I ask her how the kids felt about moving to this house and she smiles and says, "The kids love it here and they get to meet the other kids in the neighborhood too since they like playing in the rotunda in front of the house. I like giving them treats–we're known as the candies and cookies house."
We step back out into the hallway leading to the other side where the guest room is located. This room is lined with windows that would be a haven for any of the Dixon's visitors. The spacious bed sits in the middle of two pink lamps, an accent to the stark white paint in the room.
The last room that we checked on the second floor is the kids' room. Tasha takes a peek inside and shows us her three lovely children having their afternoon nap in their designated beds. "They're still asleep and I still have to go back to the office!"
As we headed downstairs, we noticed two more doors near the entrance and asked Tasha about them. "Well, one is the bathroom and the other one we still haven't quite figured out yet." The couple hasn't decided whether it would be a guest room, a music studio or a baking room though they're leaning towards a music studio since all of James' music collection is stored there.
With its vintage style windows, stone walls and wooden furnishings, the Dixons have truly enhanced this house with a blend of the couple's creative touch and plethora of art, making it their home and at the same time preserving its history and Filipino character.
by Korina Estrada photography Mark Philip Dales
Originally published in Zee Lifestyle, February 2016. For full access to our current and back issues, subscribe to Magzter.
Trendy Renovation Ideas for the Home or Condo. Part 4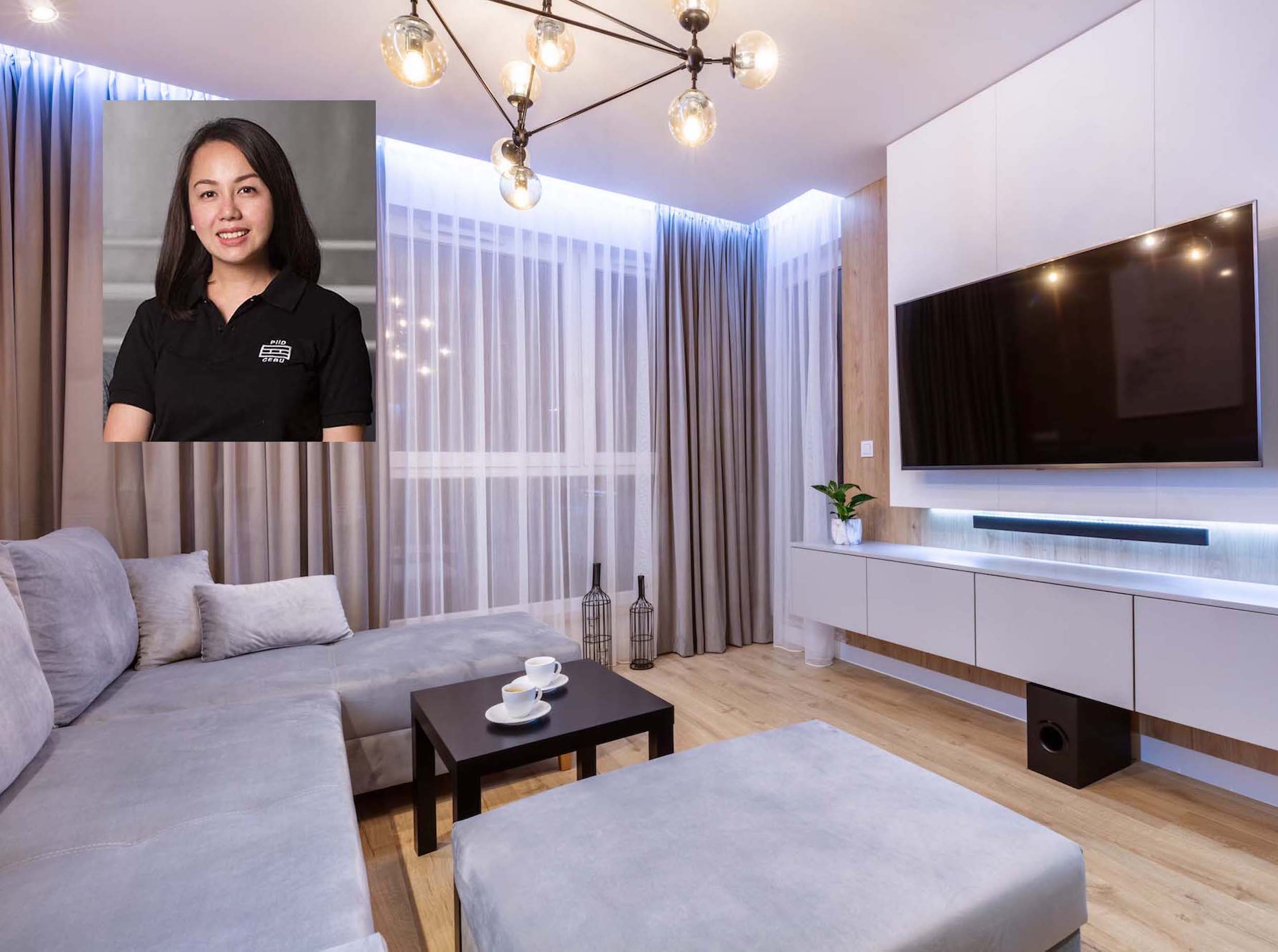 by Christa M. Cañizares IDr.
Part 4:  Upgrade your Choices
A.  Create different moods with lighting. The use of warm colored indirect lighting such as lamps, colored LED back lights, or even string lights can create a cozy and relaxing vibe after a day's work.
B.)  Convert to smart home systems. From door locks, CCTV cameras, you'll also be able to control and turn on lights, appliances even if you're away from home. All you need is a wifi connection and the applications on your mobile phone.
C.) Hire a professional interior designer. We always get an impression that hiring a professional would be expensive, but they actually help you make the best choices and save you from making bad purchases.
Trendy Renovation Ideas for the Home or Condo. Part 3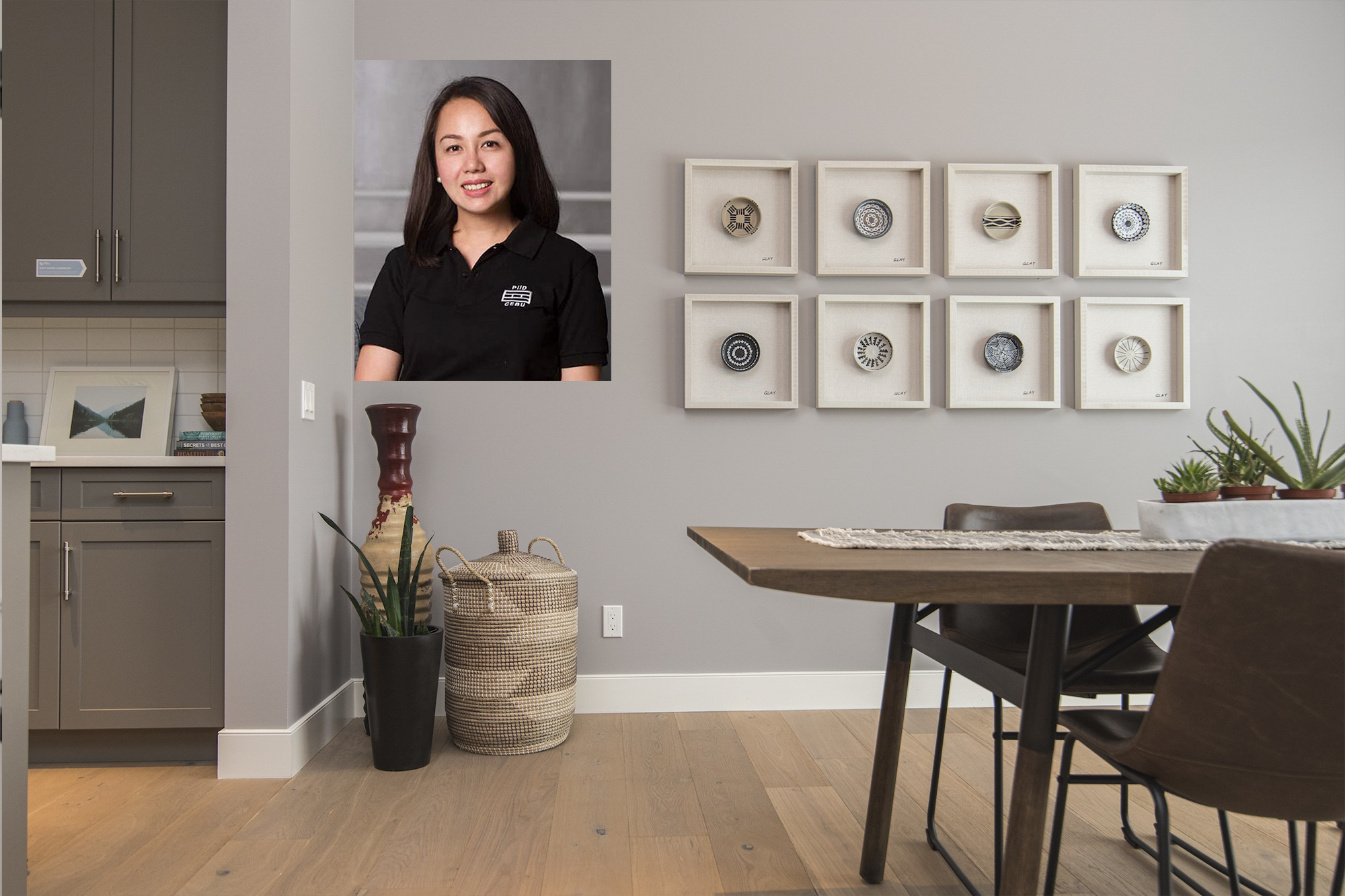 by Christa M. Cañizares IDr.
Part 3: Maximize Impact of Small Spaces
A.)  Storage spaces. You can go with concealed storage systems such as built-in cabinets on walls, under the bed or seating. Keep the items that you use often more reachable than the occasional ones. Choose what works best for your space and for your convenience.
B.)  Showcase your collection of interesting conversation pieces, like items you acquire from past travels, an artwork, an heirloom, coffee table books or a collector's item. Make sure to save a special place for them in your home.
C.)  Move things around to attract renewed energy into your space. May it be moving a sofa to the adjacent wall, creating a dining nook near a window, shuffling your accessories on to a different shelf? Little efforts go a long way.
Trendy Renovation Ideas for the Home or Condo. Part 2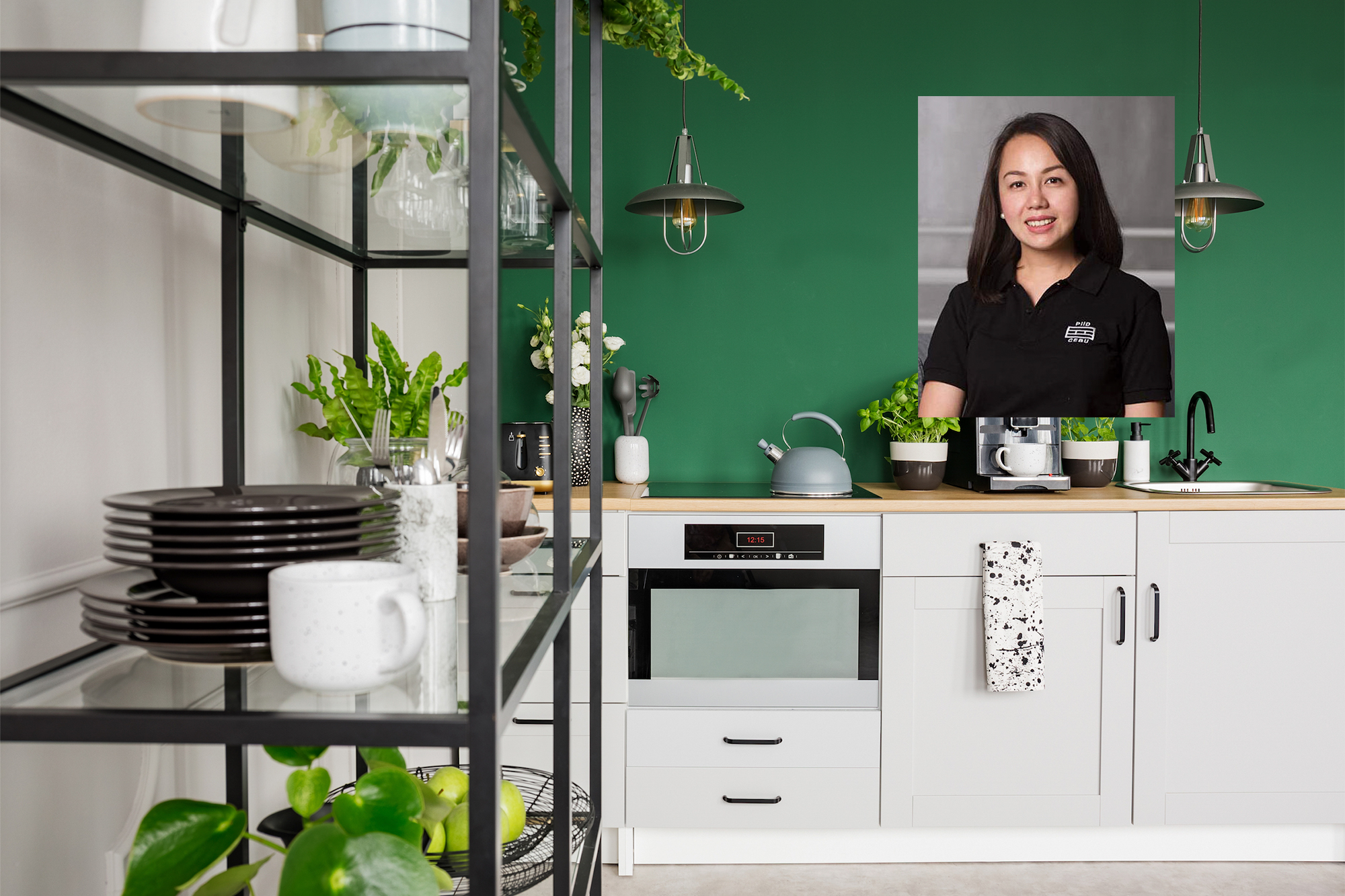 by Christa M. Cañizares IDr.
Part 2:  Create Visual Interest
A.)  Update your space with a fresh coat of paint. Some would love the white / minimalist theme, but one must also not be afraid to make a bold statement and have an accent wall, or even a wall mural.
B.)  Mix materials and textures to create depth and contrast. Wallpaper is an amazing decorative material that you can use for an instant upgrade. Another inexpensive approach is to use patterns and texture on soft furnishings such as curtains, pillows and sheets.
C.)  Setting up a coffee station, bar carts, vinyl corner, or workstation seems to be a trend to the young professionals nowadays.  Add functional pieces that serve as décor at the same time.