EXCLUSIVE: Never Been Released Behind-the-Scenes photos of Zee Lifestyle's Emerald Issue Cover Shoot
We celebrate the strength and resilience of womanhood in this year's Mother's Day by looking back at these never been seen before behind-the-scenes shots of  Zee Lifestyle Magazine's Emerald (20th Anniversary) Issue cover shoot featuring the "Leading Women" of Cebu.
***
LEADING WOMEN
To celebrate the 20 beautiful years of Zee Lifestyle as the ultimate source of lifestyle news in Cebu, we handpicked 12 strong and stylish women of Cebu from every age group. These women show us that independently building one's strength of character and living one's passion knows no age. From the beginning, Zee has always been empowering women, providing the Cebuanas a platform to express their beauty and confidence, share their passions, engage in economic and political participation which yields to viewing women with equality and respect that we deserve.
photography Jan Gonzales
creative director Melo Esguerra
art director Doro Barandino
sittings editor Shari Quimbo
beauty director Romero Vergara
makeup Arnauld, Janice Barillo and Nicko dela Peña
hair Jessie Egos and Jake Arias
fashion styling Clint Potestas
production assistants Patty Taboada and Katrina Labra
locale Marco Polo Plaza Hotel Cebu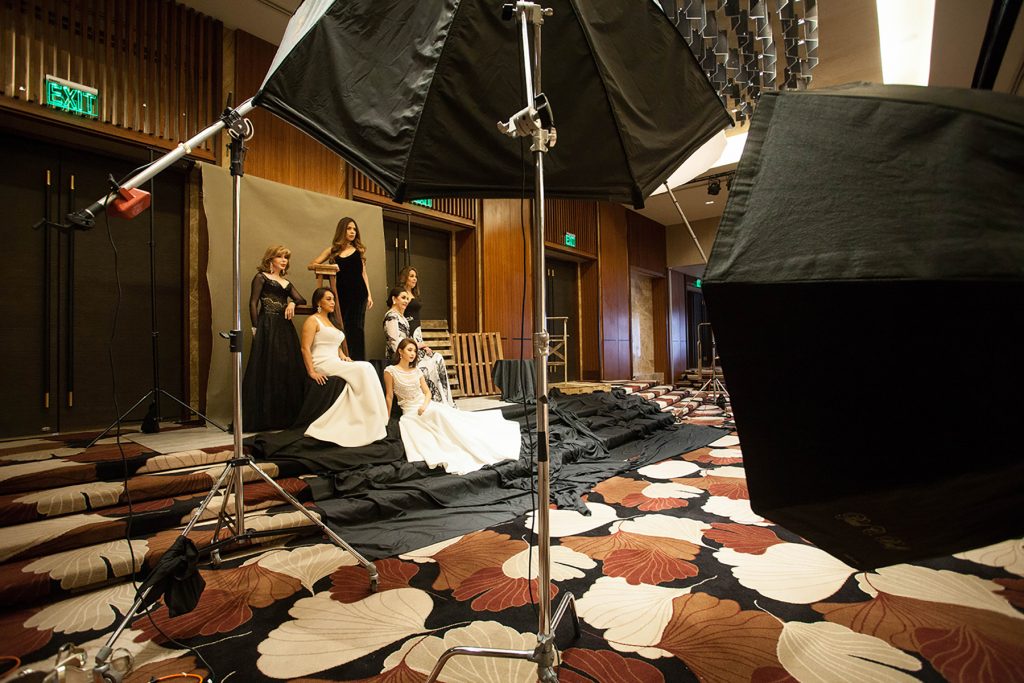 Twelve women, two sets and one afternoon. That is how the Zee Lifestyle team decided to celebrate the title's 20th anniversary issue—with a challenge that, in some ways, is one of our biggest productions yet.
The idea came along when publisher Eva Gullas and editor-at-large Melo Esguerra were discussing a cover story that would best represent the magazine's history. From commissioning artistic depictions on Cebu to playing with the anniversary's emerald theme, no idea had stuck until Melo suggested putting a series of women who had already been on the cover of Zee, again on the cover all together.
Coming up with the list of names, of course, was no small feat. Our covers from the last 20 years have included several strong personalities—from philanthropists and politicians, to actors, and names to soon watch out for, our pages have seen them all. The challenge, then, was to come up with a list of women who had been driving forces in their respective fields when they had first appeared on the cover, and remain as powerful players even today.
With input from editors, both past and present, we rounded up 12 women from different age groups, fields and industries, who are all strong and passionate at whatever it is they do—Amparito Lhuillier, who remains the doyenne of Cebu society as a picture of elegance and class with her continuing efforts in business and social causes; the always-stylish Marguerite Lhuillier, herself an example of sophistication in all her efforts, whether business or otherwise; Margot Osmeña, who as a Cebu City Councilor has spearheaded many urban projects directed for the betterment of living in the city; hospitality mavens June Alegrado and Alice Woolbright, who are deeply involved in the rise of their brands, Bluewater properties and Beverly Hotel, respectively; Christina Garcia Frasco, the current Lilo-an Mayor advocating impressively progressive efforts in the area; former model Fiona King, now a major player in homegrown real estate with projects like Bloq Residences; the fitness enthusiast Danessa Onglatco who has espoused wellness with the opening of Yogahub; restaurateur Carla Yeung-McKowen who is behind the city's hottest dining outlet, The Pig & Palm; designer Mia Arcenas, whose signature resort wear and accessories are representative of Cebu's laid back lifestyle; Kym Maitland-Smith, who juggles efforts in swimsuit design through SOLTI Activewear and is building awareness for the vegan lifestyle; and Kryz Uy, whose online presence was a strong one even before fashion blogs were on anyone's radar.
An impressive bunch, for sure. These women properly embody the characteristics that Zee Lifestyle looks for in one who makes the cover—beauty, yes, but also elegance coupled with individuality, and always a strong drive to succeed in whatever efforts they are directed.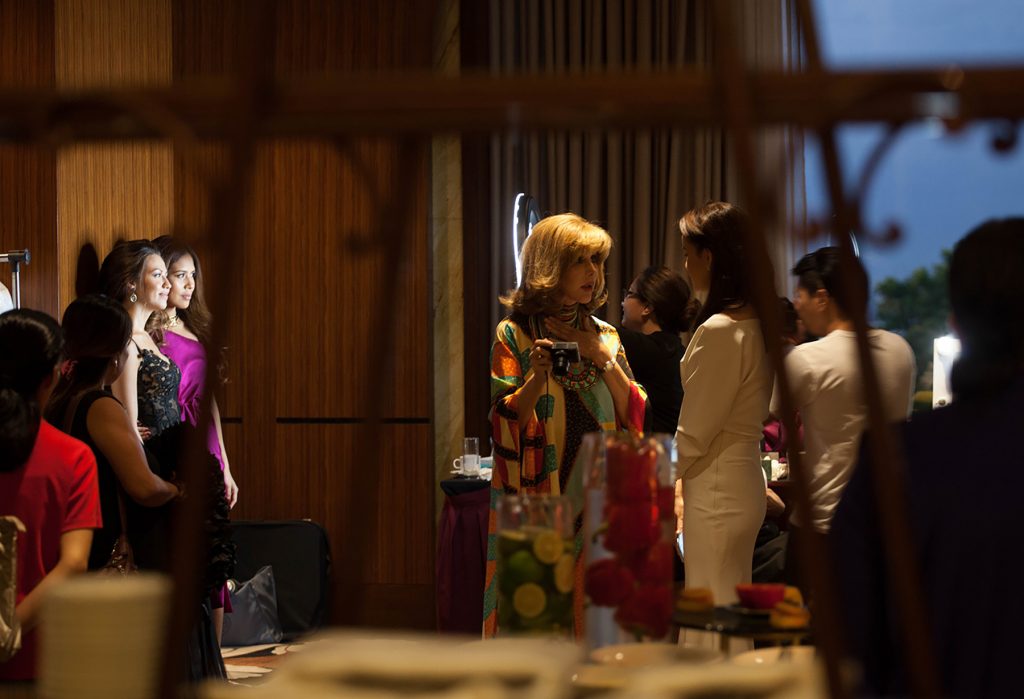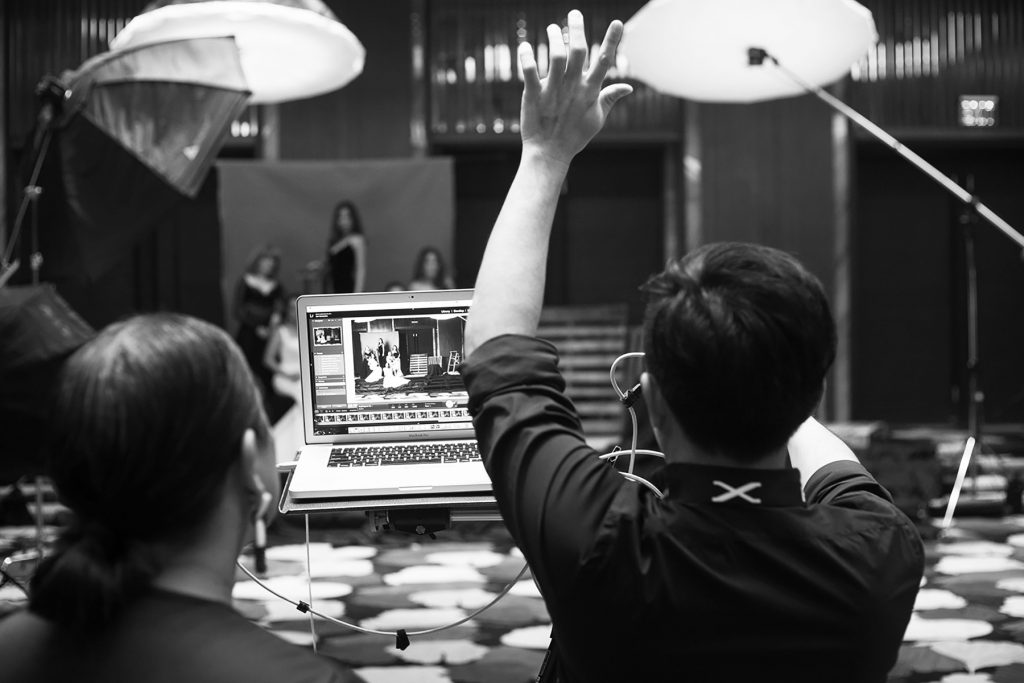 This, it turns out, was the fitting tribute to the years Zee has been Cebu's premier lifestyle bible, as well as a sign of the things forthcoming. Our 12 cover stars may have been on our pages before, but if their current efforts are any indication, our pages will continue to see more of them in the future. And as continuing purveyors of what Cebu has to offer, Zee Lifestyle will happily be seeing them in the years to come.
(This article had already been published in Zee Lifestyle's December 2016 Emerald Issue, "Leading Women" on pages 140-155.)
Citizens of the World: CAMPAIGN 2KRAINE
Citizens of the World: CAMPAIGN 2KRAINE
By Eva Gullas
"We are all citizens of the world. What's good for you, must be good for all. If you are lost, share a plate with a stranger… you will find who you are."

-Jose Andres, renowned Spanish Chef and founder of World Central Kitchen
Where there are humanitarian disasters, you will find the volunteers of World Central Kitchen.  In their midst will be local chefs, most of them inspired by its iconic founder, celebrity chef José Andrés. Founded in the aftermath of the Haiti earthquake in  2010, World Central Kitchen established its "chef network," of global professional chefs. The vision was for a kind of "chefs without borders" program where volunteers would enact positive change by cooking using local knowledge and resources. Last year, they even came to the island of Siargao in response to an Instagram plea for help after typhoon Odette almost levelled this idyllic paradise. WCK sponsored 2 community kitchens for 2 months serving 250 to 500 meals per day in Siargao.
Chef José Andrés was born in Spain where he honed his culinary skills at the eponymous El Bulli under Ferran Adria. By the time he moved to the US in 1991, he was well on his way to being part of the celebrity chefs, with his Bazaar restaurant at the then SLS Hotel in Beverly Hills a favorite hang-out for Hollywood stars. Michelin stars and James Beard awards followed closely. These days though, Jose Andres spends his time in kitchens all over the world while his top rated chain of restaurants in the US continue to thrive. There's a Bazaar restaurant at Las Vegas and Miami, and if you happen to be in the area, check out their amazing servings – it's worth the splurge especially since it is owned by this great humanitarian!
With the Ukraine invasion delivered to us in sharp details tru social media and TV, it's hard to ignore. And so, it was a natural conversation to be able to do something about it even in a small way. On a full-moon evening a few days ago, joining us at a beachside home for dinner was Matthew Wood, the German singer guest of Miranda Konstantiniduo who is here for a few days to shoot his latest music video. Sated with a good meal by the sea, we idly discussed a fund raising event with Matthew. We have been so engrossed with local politics and a looming election in just 2 months, that it was refreshing to talk about something bigger than our small world. Butch Carungay, seated in front of me, took the idea to heart and by the following day, he had the graphics for the event, and a ready rolodex of possible donors for the silent auction. Getting on board the following night was Carlo Cordaro, who happily lent us the second level of Asmara Resort. To complement Matthew, Cebuana singer Doods Osmena also will belt out a few songs. An impressive list of items for the silent auction is being compiled by Butch, composed of overnight stays at top resorts, artworks and furniture pieces from named artists.  We will post a list on the day of event. 
It is sponsored by Zee Publications Inc., in our first foray after having been dormant during the pandemic and typhoon Odette. Zee will soon be launching a new artsy printed magazine called Eatz Cebu!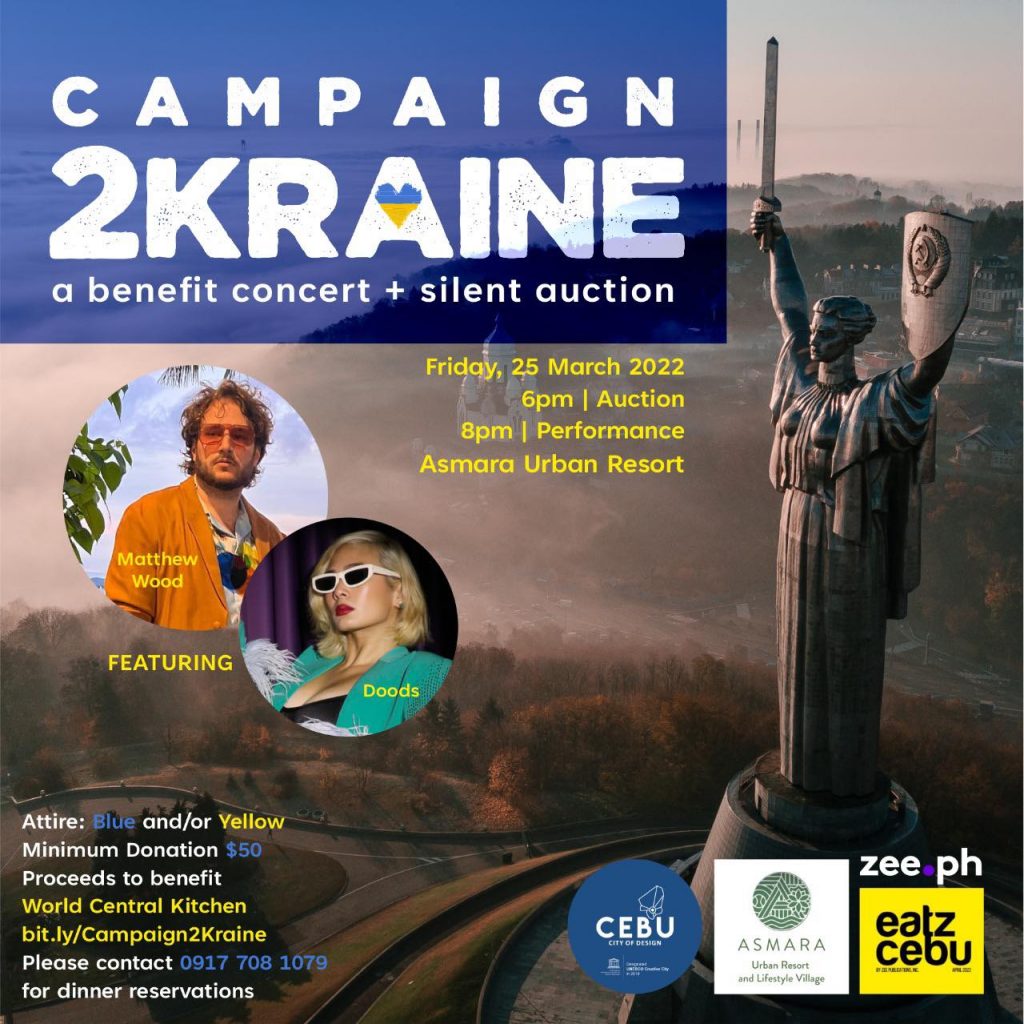 This Friday, March 25, at 6pm, we open the doors of Asmara Urban Resort (see map) for this fundraising where we hope you can join us by donating a minimum of $50 to the World Central Kitchen directly at https://wck.org/donate. It will be an evening of fun and fundraising, and entry is tru an email or digital receipt of your donation.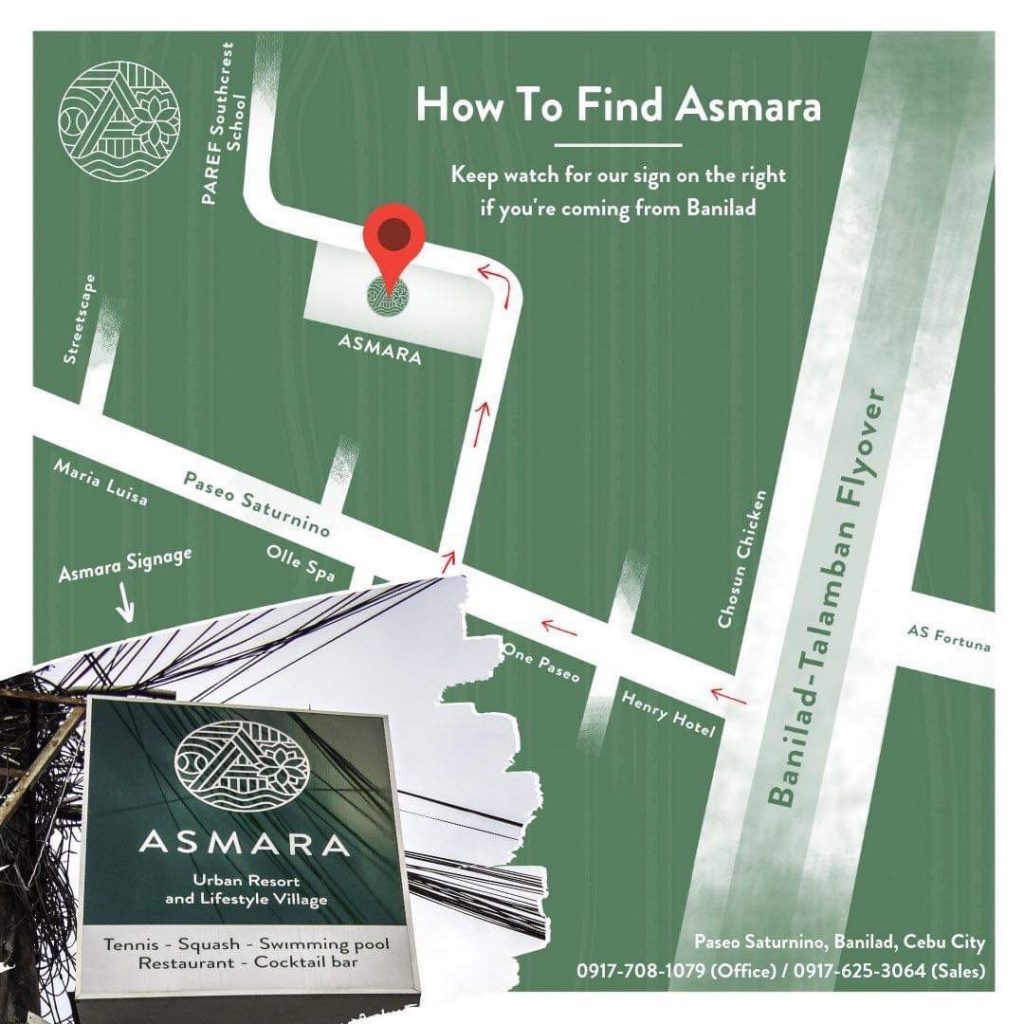 ***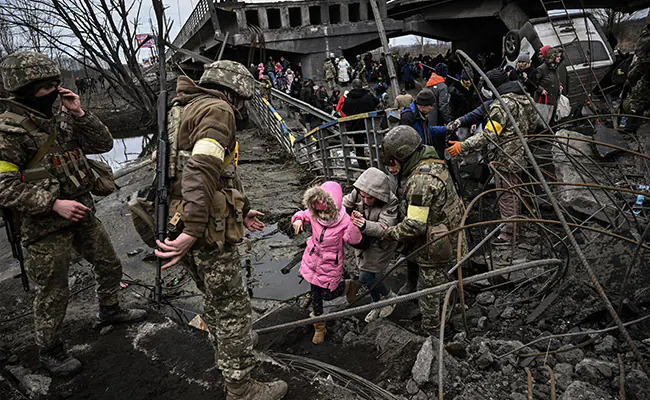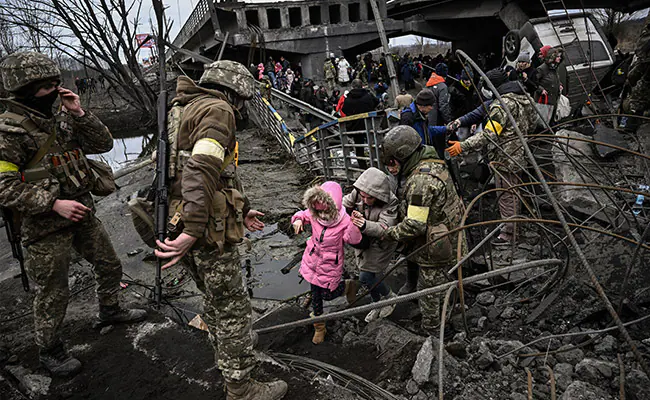 On February 24, 2022, Russia invaded Ukraine. By February 25, 2022, Chef José Andrés' World Central Kitchen (WCK) was on the ground serving free wholesome meals to those fleeing the violence. Chef Andrés and his volunteers have already served more than one million meals to Ukrainian refugees, from basements, train stations, and shelters. Still, cooking and distributing food in a war zone comes with unique challenges. "We began operations…over two weeks ago inside Lviv," says Andrés. "The last two days we saw some missiles falling down. So, the western side of Ukraine, that actually was a safe haven for many Ukrainians leaving war, is already kind of feeling like the war is getting closer." For Andrés, it's a humanitarian necessity and a call he answers. "The least we can do at World Central Kitchen is be next to them – making sure they will be fed every day."
SOURCE: MSNBC
What Makes an Empowered Woman? Let's take it from Megaworld Hotels and Resorts' Managing Director, Cleofe Albiso
What is an empowered woman made of? Managing Director Cleofe Albiso of Megaworld Hotels and Resorts, the Philippines' largest homegrown hospitality chain with 4,000 room keys and 11 hotels, composes her thoughts and shares that its grit, resilience, and love. 
Settling in on her new leadership role at the start of the new year, Albiso looks back even way before joining the organization during the last quarter of 2019 as its Group General Manager. It comes as a surprise when she shares that her years takes her back from being a pre-school teacher in Cebu using her degree in Bachelor of Science in Education major in mathematics finishing Magna Cum Laude. After a while, and with doors opening for her to join the corporate world, she finds herself earning her years in sales and marketing where she has gathered decades worth of exemplary experience being part of the country's biggest telecommunications group and international hospitality brands. 
With the highs and blows of life and as well as business, she shares that "An empowered woman needs to have grit". The will to persevere and continue with passion has become her brand of leadership in serving not just clients and guests, but as well as taking care of the people she works with. Through her dedication, Albiso has since continued to climb the corporate ladder and was also recognized as the first Filipino General Manager of a Marriott International branded property in the country, the Courtyard by Marriott Iloilo that is also one of Megaworld Corporation's many other operated international hotels in the Philippines. 
Fast forward to today, she looks at the future with gratefulness as she embraces the opportunity to empower the lives of 2,000 employees present across 11 hotels and not to mention 3 more properties opening this year as well as in 2023. She shares that "My responsibility can only be best tackled by filling my heart with gratitude and keeping my purpose in close check when times get challenging." 
More than ever, she has come to understand that "Resilience is her way of life." She explains that challenges come and go along with every solution that solves each one of them. Safe to say, what she considers as the biggest one yet would have to be this pandemic.  Albiso hopes that after a two year pause and struggle of the industry "My constant prayer is for our fellow Filipinos to help us recover by patronizing homegrown brands for them to explore the Philippines and travel again." She said that in doing so "this will mean more jobs for the hospitality and tourism practitioners and boost confidence in the total industry to go back on full swing once again." 
Admittedly, despite being one of the industries at the frontline of the pandemic, she can still say that "The culture of appreciation in our very own organization has been better strengthened during these times".  The company lives by the Circle of Happiness. She explains that "Our organization operates with a culture that reminds us to love ourselves, our families, our work, our community with the love of God at the center of everything we do." This pandemic has better reminded them to strive to take care of the wholistic well-being of each employee from physical to emotional and even mental health.
On top of that, Albiso gathers that what allows them to thrive is their team's collective ability to take care of their key stakeholders, execute efforts geared towards sustaining the business, and making people stay and work passionately.  She further adds "We are a work in progress and there are many more business and service facets that we are focusing on improving" and humbly claims that "The best years for Megaworld Hotels and Resorts are yet to come."
When asked about what her best advice to fellow women would be as they reach for their dreams, she said "I only found genuine fulfillment when I started having a relationship with God.  It is only by accepting that we cannot do things by ourselves that we become dependent on our creator." According to her it is important "That we do not give credit to our talent, creativity and hard work (alone) but give glory to the one above us who have blessed us with all that."  
At present, their properties are continuously looking to hire qualified applicants for vacant positions in front office, security, information technology, food and beverage, sales & marketing, human resources and engineering for Belmont Hotel Manila and Savoy Hotel Manila within Newport City in Pasay across NAIA terminal 3, Kingsford Hotel Manila located in the Entertainment City of Paranaque, Hotel Lucky Chinatown in Binondo, Twin Lakes Hotel near Tagaytay, Eastwood Richmonde Hotel in Quezon City, Richmonde Hotel Ortigas in Pasig, Richmonde Hotel Iloilo in Iloilo Business Park of Iloilo City, Belmont Hotel Boracay or Savoy Hotel Boracay located at the Newcoast Boracay and Savoy Hotel Mactan Newtown in Cebu.
For more information about how you can be part of Megaworld Hotels and Resorts, kindly email careers@megaworldhotels.com. You may also inquire about your future stays through salesinquiry@megaworldhotels.com or connect with them through any of Megaworld Hotels and Resorts' and its properties' social media pages. 
THROWBACK THURSDAY: Thanksgiving with the Woolbrights
THE GIFT THAT KEEPS ON GIVING
The holiday season kicks off officially with Thanksgiving. A time to be grateful for family, friends and blessings. Although this is not usually practiced in our tropical country, there are, however, families like the Woolbrights for whom this is a time-honored tradition.
by Janine Taylor sittings editor Katsy Borromeo fashion stylist Mikey Sanchez food stylist Nicolette Gaw-Yu production manager David Jones Cua intern Danica Ronquillo hair and make-up Jessie Glova assistant Jojo Embalzado photography Joseph Ong locale Woolbright Residence
Eddie Woolbright was among the thousands of G.I.'s that landed on the shores of the Philippines during the Japanese occupation. After the war, a few enterprising American soldiers came back, including the 24-year old Eddie who made Tacloban his home, before settling down in Cebu in the 1950s and opened a restaurant and a hardware store downtown—Eddie's Log Cabin and Eddie's Hardware and Auto Supply, respectively.
Eddie's Log Cabin quickly became the hub of social, political and even military scene. It was the first air-conditioned café in town, and more importantly, it offered American diner food including a soda fountain and an ice cream parlor. It was patronized by one and all for its reputation for good food and service.
It also didn't take long for the fearless Eddie Woolbright to realize that the real estate in the sleepy hillside suburbs was ripe for development. "I will show Cebu what a good planned subdivision is," Eddie had said, when the late Senator Marcelo Fernan, then a young legal counselor for Columbian Rope Co., took Eddie to see the property. Pretty soon, Eddie had purchased over thirty-three hectares of otherwise undeveloped land from the heirs of the late Arlington Pond.
"Buy land," Eddie Woolbright was known to quote the late humorist Will Rogers, "because they ain't gonna make more."
With his added access to army surplus, he bulldozed tracts of land, and a decade later, Beverly Hills, the first major subdivision in Cebu City, was created, and marketed to the city's growing well-to-do locals, with the subdivision's connotations of Hollywood and colonial American aesthetic. Eddie's belief in the business potentials of central Cebu city enabled him to see much growth in his investments in land development, water drilling, construction, and general trading.
Eddie had nine children: Rick, Anita, Marc, Gilbert, Alice, Kathy, Kristy, Karen and Joy. All recall that each holiday was as important to them as Christmas. Turkey Thanksgiving dinners, for example, as it was known in the Woolbright household, began when Eddie's mom, Nell, came to visit sometimes in the 1960s. Eddie would buy a butterball turkey from the American base in Clark and she whipped up a traditional feast complete with cornbread stuffing, cranberry jelly, candied yams, garlic mashed potatoes and her famous giblet gravy which was poured literally all over the bird, as they do back in her home in Oklahoma. Grandma Nell also taught the cooks at Eddie's Log Cabin to make the famous Coconut Cream Pie, another Eddie's Log Cabin standard. Kathy also recollects, "It was also dad's idea that the restaurant and the hotel should serve breakfast 24 hours, and since I loved my Mexican omelet, sliced ham, buttered toast I enjoyed being able to eat breakfast any time of the day." 
My dad taught me how to be humble. He told us stories about his younger days jumping trains, eating nothing but grapes for days just to go pick cotton. He had a hard life growing up and I guess he wanted us, his children, to know the meaning of hard work. He would say, "Nobody owes you a life in this world". I didn't understand it then but I do now. -Alice Woolbright
Shortly after, turkey was introduced in the menu of Eddie's Log Cabin, both Americans and Cebuanos, with a penchant for this wholesome meal, look for it when November came, and more especially on Thanksgiving Day. "Dad loved quality meat, and passed on this fondness to us, his children," noted Karen, "So special meals always consisted of a good steak or the tender Prime Rib Roast. Of course, the year was never complete without a Turkey once or twice."
As the sisters change into various outfits for the photo shoot in their childhood home, each one recalled the happy memories this holiday brings.  
Alice, recalls disliking the giblet gravy as a child but since her dad would serve her at the dinner table she had no choice but to eat it. She adds, "He would get upset if we did not try everything." Funnily enough, she now looks forward to the giblet gravy and can't imagine turkey without it.  Her dad, she said, employed the same tactic with his customers at the restaurant so after a while, they ended up getting used to it, and will not have their turkey any other way.
Between brothers and sisters coming home from out of town and family members in the States, there was always some degree of traveling or entertaining company. Dad valued the family bond and holidays were the best time to reinforce that. –Karen Woolbright
Joy Woolbright-Sotto fondly remembers watching her dad carve the bird. "He made sure that each one of the kids learned how to do it properly, with the white meat sliced thinly enough, and followed last by the dark meat," she says. A feat she now does with ease. Future doctor Karen says that her dad would always carve the wings and serve it to her, which is still her favorite part of the fowl. Kathy though, considers turkey her comfort food. But she says that she loves the Coconut Cream Pie, which is also served on the restaurant's menu, and that as a child she could eat half a pie in bed. 
Cebu in the 60s and 70s was a very small town, if you wanted to celebrate Thanksgiving, you went to Eddie's. Eddie's Log Cabin, like its owner was a trailblazer, the balut dice game originated there, many singers' careers such as Elizabeth Ramsey's were given their first break there.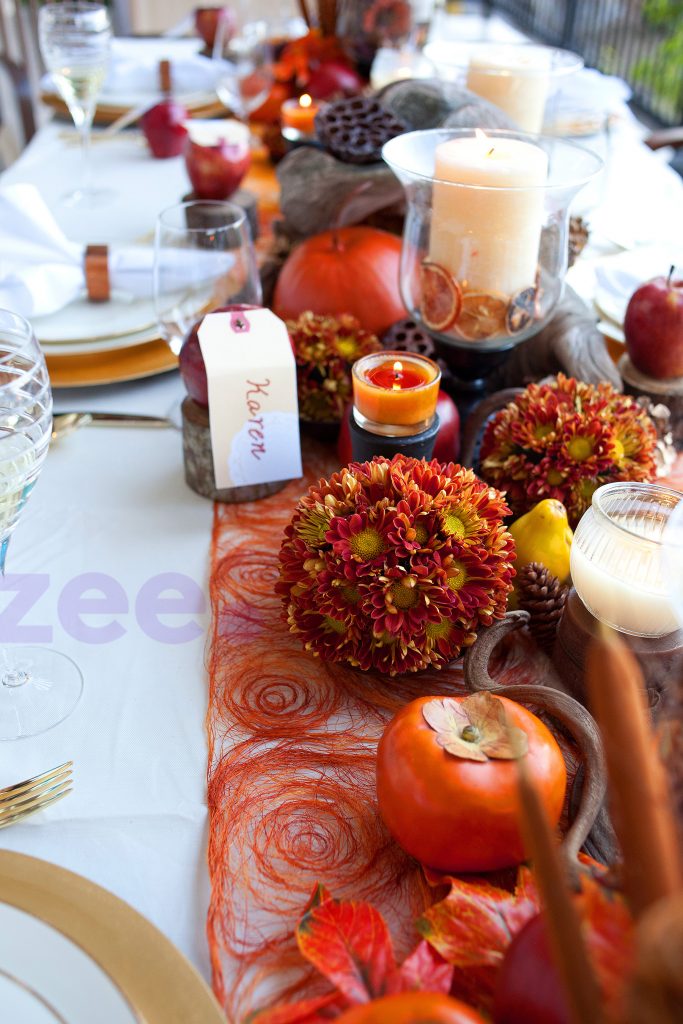 The torch has been passed on to his children, and they too celebrate it with turkey dinners and all the trimmings, ensuring that the restaurant still serves the traditional menu, down to the Coconut Cream Pie.  Thanksgiving will always be celebrated at their homes, and the Beverly Hotel, the last legacy that Eddie Woolbright gave his children to run.
Another legacy that Eddie left to his children was a love for food and Alice was quick share that she got it too, "I'm usually home during the day and I find myself in the kitchen trying to cook up new dishes to serve."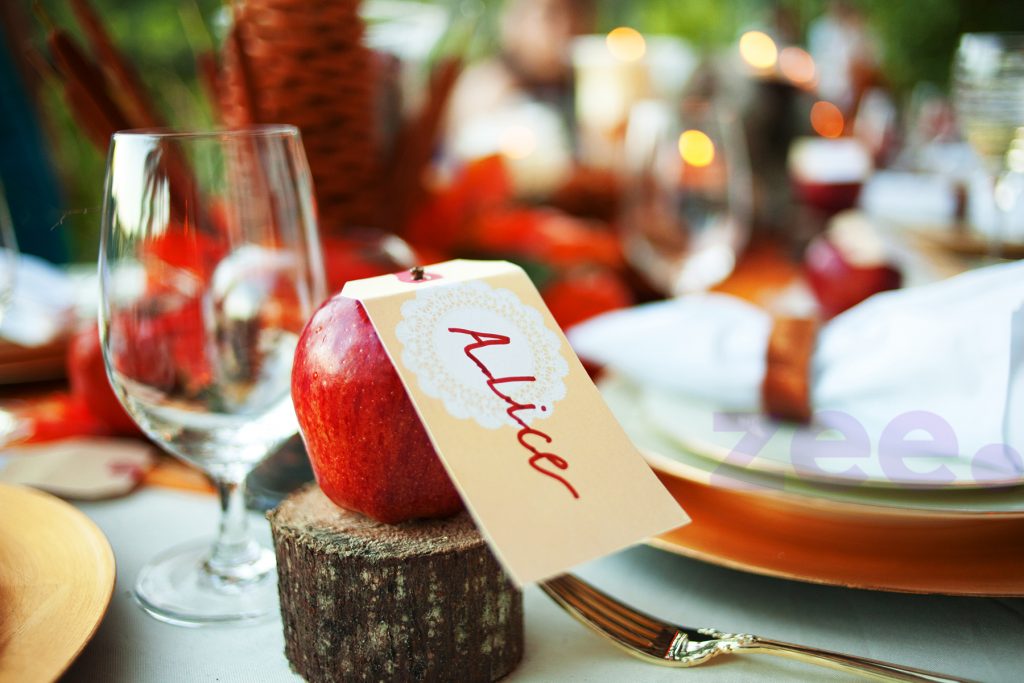 Back at the Woolbright ancestral home, which is also now Alice's home, the dining table has been set, evoking autumn and harvest, the candles are lit, the wine is being poured, the buffet table is groaning under the weight of the Thanksgiving repast. The sisters are seated at the table, each with a glass of wine discussing whose turn it is to carve. The annual Woolbright turkey dinner is about to start and I am glad to be invited to join them at their family home. Happy Thanksgiving, indeed.
(This article has already been published in Zee Lifestyle's November 2011 Entertaining Issue, "The Gift that Keeps on Giving" on pages 72-77.)