ECQ EATS: The Ultimate Biko
The enthusiastic host Christine Pelaez gives the traditional Filipino dish an indulgent twist—a thicker, richer latik.
photography Philip Lapinid IV
With her collection of cookbooks, plates and cutlery, it's clear that Christine Pelaez is someone who loves to entertain. From intimate sit-down dinners on their long dining table to larger occasions with buffet tables and catering, she enjoys welcoming people into her home and sharing the tastes she enjoys.
"It depends on the guests really, but if it's foreign guests, I always serve Filipino food," she says when asked on what's usually on her menu. "I usually make chicken binakol (chicken in coconut broth). Foreigners love it, especially when I serve it in a coconut shell!" And like any Cebuano, Christine agrees that no celebration is quite the same without lechon—Cang's Lechon in Lahug being her roasted pig of choice.
Her biko, though, was the star of the afternoon. "The secret is the latik," Christine reveals with a smile. The thick and rich topping makes her version a more indulgent take on the Filipino favorite, and it's something we can't wait to recreate in our own kitchens.
***
THE TRADITIONAL RECIPE
2 cups glutinous rice
2 cups water
2 cups brown sugar
4 cups coconut milk
1/2 teaspoon salt
.
Combine the sticky rice and water in a pot, and cook. If the water dries out and the rice isn't cooked, add small amounts of water until rice is completely cooked.
To make the latik, combine the coconut milk with brown sugar and salt in a separate pot, and cook in low heat. Stir constantly, until the texture becomes thick. Set aside part of the latik.
Combine the rice and the latik, making sure to mix them well. Scoop the biko onto a baking tray, and top with the remaining latik.
***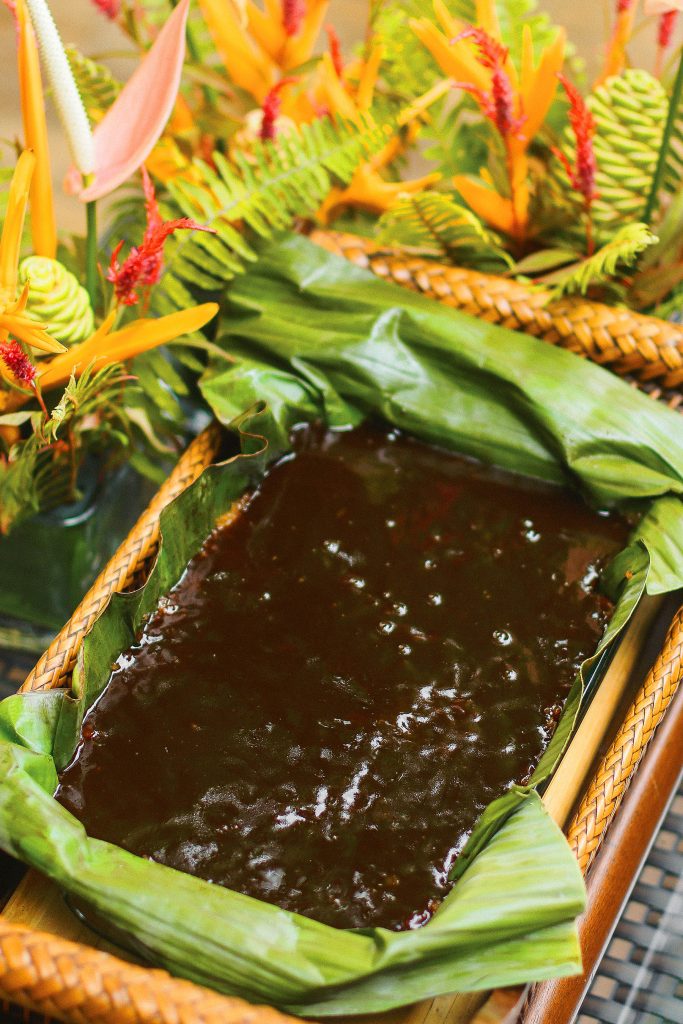 CHRISTINE'S VERSION
Once the latik starts to thicken, set aside half of the mixture.
Mix one half with the cooked rice, and keep the other in the pot and continue to let it thicken. You can add more coconut milk, if you want to give it a richer taste. Keep cooking until the latik reaches an extra thick consistency.
Scoop the biko onto a baling tray, and top with the extra thick latik.
(This article had already been published in Zee Lifestyle's October 2017 Entertaining Issue, "Christine Pelaez: The Ultimate Biko" on pages 26-27.)
ECQ EATS: Home-Made Sandwiches
compiled by Chrissy Grey Resaba
Staying at home could be sometimes boring especially if one got used to going outside for lunches and dinners and entertainment. For people like this, it is quite discomforting but, they have no choice at all or yet, they may suffer a consequence should they break the rules of the government with regards to this crisis. To ease the situation, we have a tickle spot that can also shoo away boredom: food. 
Food is always our guilty pleasure. We can never say no to it. Be it a chocolate bar, chips, or a favorite breakfast cereals, there is always a happy feeling we get with food. To fight the boredom while staying at home, here is a comfort food that is palatable and easy to prepare–sandwiches!.
Who ever thought that two slices of bread could contain so much delicious goodness? It doesn't get more basic than inserting food in between bread. You may opt to a basic ham and cheese sandwich or a breakfast sandwich or experiment your own foreign specialty like the bahn mi, it is a treat that everyone will surely love!
Try making these three easy-to-make delicious sandwiches: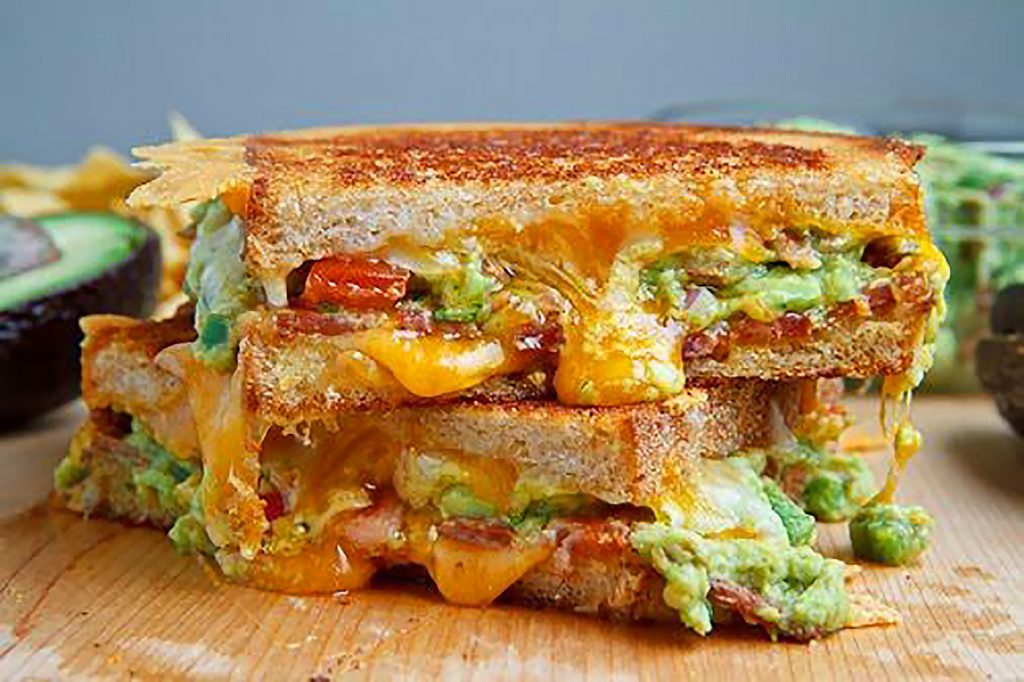 Bacon Guacamole Grilled Cheese Sandwich
A buttery and toasty grilled cheese sandwich stuffed with cool and creamy guacamole, crispy bacon and melted jack and cheddar cheese.
Ingredients:
2 slices bacon
2 slices sour dough bread or bread of your choice
1 tablespoon butter in room temperature
½ cup jack and cheddar cheese, shredded
2 tablespoons guacamole in room temperature
How to:
Cook the bacon until crispy and set aside on paper towels to drain.

Butter one side of each slice of bread, sprinkle half of the cheese onto the unbuttered side of one slice of bread followed by the guacamole, bacon, the remaining cheese and finally top with the remaining slice of bread with the buttered side up.

Grill over medium heat until golden brown and the cheese has melted, about 2-3 minutes per side.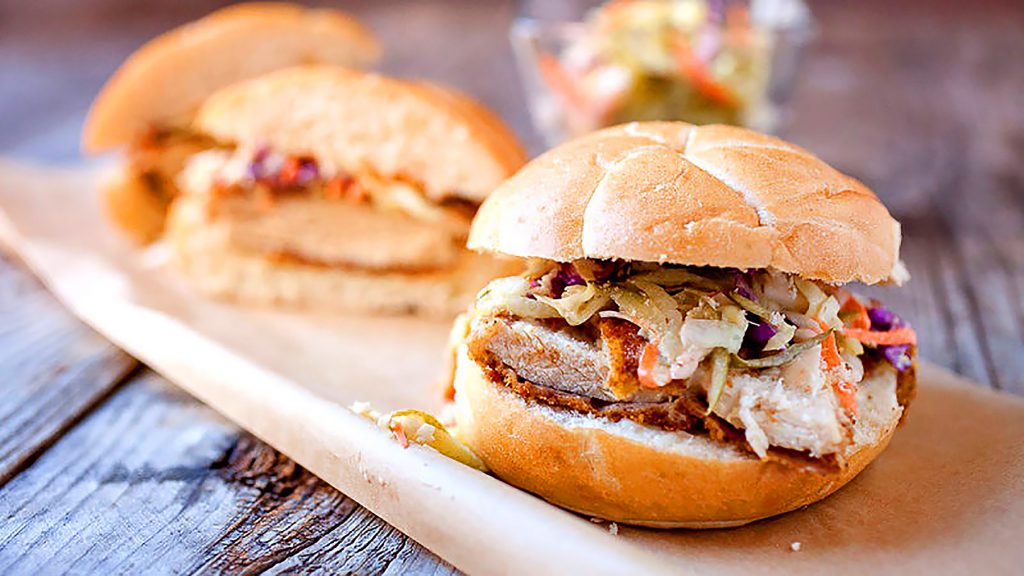 Crispy Baked Chicken Sandwich
This will rival anything you can get in a fast food chain. A deliciously baked crispy chicken sandwich recipe with garlic mayo sauce.
Ingredients
1 tbsp virgin olive oil
1 lb boneless skinless chicken breast
Sea salt
Fresly ground black pepper
1 large egg
1 tbsp water
¼ cup all-purpose flour
½ cucumber
2 tomatoes
Unsalted butter
4 toasts
Lettuce leaves
How to:
Gather all the ingredients

Butterfly the chicken breast. With the edge of a knife parallel to the cutting board, cut the length of the side of the breast. Carefully slice the breast in half width-wise almost to the other edge. Keep the edge intact and open the breast along the fold. Season the chicken with salt and freshly ground pepper.

Crack the egg into a medium bowl and add 1 tbsp water. Whisk well to combine.

Put ¼ cup flour in a bowl (or large tray). Dredge the chicken in flour and shake off excess flour, then dip in the egg mixture.

Slice the cucumber with a peeler and cut the tomato into thin slices.

Toast the sandwich bread (optional) and spread butter. Put the lettuce and the chicken on top.

Put the cucumber, tomato slices, and another toast on top. Cut the sandwich in half and serve immediately.
Classic Tuna Salad Sandwich
This easy tuna salad recipe is one of the go-to easy lunches during the summer months and this enhanced community quarantine. It's perfect in tuna salad sandwiches, too!
Ingredients:
12 oz white flaked tuna in water (drained)
1 stalk celery finely diced
2 dill pickles finely chopped
1 green onion sliced
¾ cup mayonnaise
1 teaspoon Dijon
1 teaspoon lemon juice
Salt and pepper to taste
Bread toasts
How to:
Drain the tuna well.

Combine all ingredients in a small bowl and mix well.

Use to top a salad, in sandwiches or to add to pasta salads.
Celebrate Graduation at the Diamond
Premier business hotel salutes graduates with terrific promos!
Diamond Suites & Residences, a premier business hotel in Cebu City, is saluting graduates with terrific room and food & beverage promos valid in the whole month of March.
An overnight stay for the graduate and two (2) companions in a Superior Room goes for more than 50% off the published rate at only P2,700.00 per room night. Rate includes breakfast and use of facilities.
Graduates may choose to take the 5+1 promo on the Diamond's Asian Fusion Dinner Buffet on a Friday. This wide buffet is a coming together of forty of Asia's best known flavors and includes Japanese, Chinese, and Malaysian cuisine, as well as everyone's favorite lechon belly. The Asian Fusion Dinner Buffet goes for only P548.00 per person.
Both graduation promos are valid in March 1-31, 2020. Celebrate this milestone in your child's life at the Diamond.
The Diamond Suites & Residences offers a varied scale of classy and fully-functional facilities and amenities for both business and leisure. The hotel is centrally placed in Cebu City's premier business district. The location is unmatched, service is beyond compare.
Find more information, call Diamond Suites & Residences today at (032) 402-9800 or (0917) 872-6375. Alternatively, email inquiry@diamondsuitescebu.com.
Dine and Feel Home Away From Home at the Diamond Suites & Residences
by Chrissy Grey Resaba
The hustle and bustle of the metropolis have kept people from going home to the province and inhale the relaxation the rural ambiance can offer. Professionals have been stuck inside the professional realm. Also, this doesn't exempt the tourists from experiencing a new cultural or adventure treat Cebu is having. Tourists as well as long for home and somewhat is feeling nostalgic.
With all of this nostalgia in mind, Diamond Suites and Residences has something to offer to satiate everyone's longing for home. Filipinos and Cebuanos particularly are really into food. Food is at the center of interaction everytime there is a gathering such as a family reunion, baptism, birthday parties, and even fiestas. Food is always part of the celebration and the staple and favorite dishes are always there.
The new menu delights its diners to feel the ambient home-away-from-home. The comfort food feels like a warm hug because everytime one thinks about a particular food, he or she thinks about a home or thinks about the mother's or lola's dish. Remembering the food and the family that is being closely associated with, one would like to hug mama or lola thus, if there is food, it's a form of love.
Diamond thought of bridging the gap by offering a variety of food that is also distinctive on its own. Its restaurant has made sure that they have typical comfort food while infusing some features that make it different than the others.
Here are the bestseller dishes the restaurant is serving to its diners and food-lovers:
Ginataang Monggo with Itlog na Maalat
It's a combination of the sweet and savory dish since the gata (coconut milk) is used as the base of the monggo soup hence, making it sweet. Savory as well because it is topped with itlog na maalat. The opposing flavors make a lot of things going on in the palates of everyone.
Pinakbet served with Lechon Kawali
This is a usual favorite Filipino dish which is a combination of vegetables and stir-fried in a pan. Instead of incorporating the meat inside, this dish is a combination of soft and crunchy for it has Lechon Kawali which gives a crunch in it.
Chicken Adobo
The restaurant has a signature style which is a food fusion. Chicken adobo is not a typical adobo but rather a different one. The dish still has the usual marinate then dried up before deep-frying it. Sweet and savory is still the catch of this food because the adobo is something salty from being marinated then partnered with a sweet sauce. The sweet sauce is a concoction of marmalade and some spices to give a slightly spicy kick.
A lot of restaurants are offering the same dish but Diamond Suites and Residences want to make a difference by serving still popular but with a different experience at the same time. It is like a fiesta in the mouth that has enough saltiness, texture, and savory taste. There is always an adventure in eating and there's a lot to talk about. So, what else could connect each other than comfort food by the way?
***
Diamond Suites & Residences, No. 8 Apitong cor. Escario Streets, Cebu City, 6000
Tel. No. (032) 402 9800