Dreaming Up A Diva: Carla Bruni-Sarkozy
Zee Lifestyle gets an exclusive sneak peek at the new face of Bulgari's Diva Collection, Carla Bruni-Sarkozy as we follow her storied life as a model, singer and fashionable first lady, and discover why her very presence is enough to turn heads.
Zee Lifestyle gets an exclusive sneak peek at the new face of Bulgari's Diva Collection, Carla Bruni-Sarkozy as we follow her storied life as a model, singer and fashionable first lady, and discover why her very presence is enough to turn heads.
It's the hush that falls over the room when she walks in, and the furtive glances thrown her way as she passes by—some admiring, others a little envious. It's the grand welcome given by her equally beautiful and important group of friends, mostly belonging to elite circles, as she is whisked away out of reach beyond a velvet rope. Perhaps it's in the flick of her hair, or the soft way she says hello as she cuts across the crowd. Maybe she revels in it or perpetuates it; or maybe she isn't even aware of the effect she has as she makes her way to whatever it is that merits her presence.
Make no mistake—there are different definitions of being a diva.
More often than not, though, it is the attention she generates around her that most significantly earns the title. In some instances, she is put on a pedestal not necessarily for some quirky behavior or talent, but rather because she needn't do anything as she already exemplifies inspiring qualities that make her stand out from the rest. Such is the appeal of Turin, Italy-born Carla Bruni-Sarkozy, who renowned fine jewelry and fashion brand Bulgari has recently named the face of its new "Diva" Campaign.
Like a cat with nine live, this glamorous lady has lived quite a few already and, at 45 (she doesn't turn 46 until December this year), she shows no signs of slowing down. A model in her young adult years, Bruni's big break came when she was 19, when Guess president and creative director Paul Marciano picked her to model with Estelle Lefébure in campaigns for the brand. This was in the 90s, and Bruni was then reportedly among the highest paid fashion models.
She eventually switched careers and bcame a singer/songwriter, going on to record her debut album Quelqu'un M'a Dit (which translates to Someone Told Me) in 2002. In one of those intriguing instances when musicians allow rare glimpses into their personal lives, it has been said that the second track in the album entitled Raphael was written for Bruni's then-lover, the married philosophy professor Raphaël Enthoven, with who she had a son, Aurélien Enthoven, in 2001. She later told Vanity Fair that the relationship was broken off in 2007 because Enthoven thought there was no commitment involved.
Just months after she parts ways with Enthoven, the 39-year-old Bruni would meet the recently divorced French president Nicolas Sarkozy at a dinner party, hosted by advertising mogul and left-wing political adviser Jacques Séguéla. While he was clearly beguiled with her, she would only later reveal to Vanity Fair that she fell in love at first sight, saying his youth and energy surprised her. She lauded his charisma, noting that it is something that doesn't translate on television.
Their whirlwind romance ended in marriage on February 2, 2008 at the Élysée Palace in Paris—her first, his third. In a life of rare highlights, Bruni found herself even more in the public eye, but in a different capacity. Aside from having an office and staff fin the Palace, she accompanied the French president on state visits, including one to the United Kingdom in the same year they were married, which was marred by a controversy on the eve of their arrival with the publication of her nude photograph, taken during her modeling days, by Christie's auction house. The photo would reportedly later sell for $91,000. All the controversies would pale in comparison to their joy, however, when she and Sarkozy welcomed their daughter Giulia in October 2011. The young addition to the couple's life would be the stepsister not only to her son, but also to Sarkozy's two boys with his first wife and another son with his second.
While there is undeniable interest in her public persona as the wife of the French president—which naturally comes with a lot of criticism—Bruni threw herself into charity work, which included HIV/AIDS causes, animal rights and others. Like all women public figures, from the late Princess Diana to the current USA First Lady Michelle Obama, there would be much interest in Bruni's wardrobe and personal style. For that much-talked about visit to the Queen of England, the British apparently praised Bruni for her "perfect curtsy and her demure, Jackie Kennedy outfits," reported Vanity Fair. The magazine article also quoted Lagerfeld, who often used Bruni as a model, as saying, "She's imaginative, clever and educated. She knows how to behave."
In a New York Times Style Magazine (T Magazine) blog by Alainna Lexie Beddie, published in July this year, the former French first lady was quoted, "Of course, what I would want to wear in a public situation changed because when you actually have the honor of representing a country, you try to achieve a higher level of elegance to make them happy and proud, you know? But my personal style is basically pants, shoes and T-shirts."
If Bruni's charmed life has been fodder for the media, her past has been just as colorful. The legal daughter of Italian concert pianist Marisa Borini, and industrialist and classical composer Alberto Bruni Tedeschi, Carla Gilbera Bruni Tedeschi is of French ancestry on her mother's side. In 2008, the same Vanity Fair article revealed Carla, her sister (actress and film director) Valeria and brother Virgino (who died in 2006, reportedly from complications of AIDS) grew up in a vast estate. Their family fortune came from the CEAT manufacturing company, founded by her grandfather Virginio Bruni Tedeschi.
In a dramatic turn of events in 1996, when Bruni was 28 and her father was gravely ill, he revealed that he wasn't her biological father. Her real father was Maurizio Remmert, a classical guitarist who also belonged to a wealthy Turin family. Reportedly, Maurizio had an affair with Carla's mother when he was 19 and she was "twice his age." It lasted six years and bore them a daughter. Remmert would later move to Sau Paulo, where he is a grocery magnate.
The family had moved to France in the mid-70s, at a time when the Red Brigades were kidnapping wealthy individuals. In Paris, Bruni attended an Italian school, but she couldn't wait to start her own life, so she tried modeling after her brother's girlfriend suggested it to her. "Modeling meant I did not have to rely on my parents or a man," she says in the same Vanity Fairinterview.
When Sarkozy came down from power in May 2012, some people thought Bruni would also be done with him— perhaps an assumption she'd brought upon herself when she was famously quoted for saying that monogamy bored her. Even the list of her reported past paramours, aside from those already mentioned, is worthy of attention; Bruni has supposedly been involved with Eric Clapton (who was said to have written in his memoirs about how hard he had fallen for the then 21-year-old), Mick Jagger (to whom Clapton had reportedly begged not to steal her away; later Bruni would claim she was never his girlfriend officially), actor Vincent Pérez, former French Prime Minister Laurent Fabius, among others.
"I think most women are like me, contradictory and ambivalent," Bruni said to The Guardian in a June 2013 article entitled Carla Bruni: Sarkozy and Me. Of course, her being contradictory would also translate to controversies over things like her reported intervention and exertion of influence over Sarkozy with regards to the extradition of a woman leader of the Red Brigades terrorist movement (which existed from 1976-82) to Italy for "humanitarian reasons." Yes, the same Red Brigades that would have kidnapped Bruni's family had they chosen to stay in Italy.
Then, there are the things she would say to the media—for instance, she's had to explain herself for a 2012 quote about feminism in a Vogue article—and even people supposedly alluded to in her songs (one of which was purportedly about François Hollande, the Socialist who defeated Sarkozy in his presidential re-election bid). In her defense, she would tell The Guardian, "I never really write like that. It's hard to explain, but when I write, I don't have such a precise idea in my head. I don't say, okay, I'm going to write a song about X."
Naturally, one so fascinating will never escape the interest of the media. These days, the former first lady has gone back to making music, while her husband "practices law and makes speeches." With the succeeding French president quite unpopular and Sarkozy being hinted to return and save the nation, Bruni is busy with her own matters: working on her fourth album Little French Songs. When asked about her freedom to pursue her music once again, Bruni told TIME Magazinein a recent interview, "It wasn't such a lack of freedom at all, really. But of course, I couldn't go on tour and I couldn't do as much as I wanted to do as a musician but, you know, time flies. So five years flew, and here I am and I can go back on tour."
Courting more attention, one of the tracks, Mon Raymond, is rumored to be dedicated to her husband. She calls him "pirate" and an "atomic bomb," in which the former describes a different side of his stately persona, while the latter "means someone looking hot, sexy… and an explosive type of person," she says. Bruni also told The Guardian, "They're not used to being muses— men. They're used to being the artist. The minute you put them in the muse position, they go 'what?'"
On her end, if there's anything Bruni is used to, it's being a muse.
This makes her perfect for Bulgari's new Diva campaign, where she stars in the brand's haute joaillerie ad campaign shot in Rome by noted photographer Terry Richardson. Of Bulgari, The Telegraph quotes the now 45-year-old diva as saying, "Bulgari is, for me, the symbol of passion, and of this vivid and colorful Roman gaiety."
Of course, there's a parallelism between Bruni, who was born in Italy but raised in France, and Bulgari, the Italian luxury goods company that has been owned by the French firm LVMH since 2011—making this a perfect partnership of sorts. More than that, however, the brand has found its diva personified—one who has remained who she is, even after all her experiences in the fashion, entertainment and even political circles. "My personal style's never really changed," she tells T Magazine blog. She's the kind of woman who warns against overdressing for formal occasions and ending up looking like "a Christmas tree," and who lauds the simplicity and elegance of the black evening dress, the economy of a tuxedo and a nice pair of earrings, and noting there's nothing wrong with dressing casual at times. The very woman who has been photographed wearing the most luscious, jaw-dropping jewelry from the prestigious brand, but is never outshone by them.
Perhaps we've seen people who think they are divas—we run into them at parties and social gatherings, we see them trying hard to make and keep such an impression. The real difference between them and someone like Carla Bruni-Sarkozy is that this lady simply is—in the best sense of the word.
Q&A with Carla Bruni Sarkozy
What is your personal relationship with jewels?
An item of jewelry is not like any other object. It is more intimate than anything else. Physically intimate of course, because it adorns the body, right next to the skin, often close to where the heart is beating, like a drop of perfume, at the hollow of a wrist, behind the ear, at the base of the neck. But it is yet more intimate for having a meaning, a significance that goes beyond it. Jewelry belongs to the world of feelings, it touches matters of the soul. It declares a passion, betokens love, carries a memory, symbolizes a belief, seals an engagement, awards an honor, protects from misfortune… From the simplest of rings to the most sophisticated necklace, an item of jewelry always has a personal story to tell. This is an idea that pleases me. I love it when things have a story.
What does Bulgari represent to you?
Bulgari is for me the symbol of passion and of this vivid and colorful Roman gaiety. Colorful… like the stones of the 70s bracelet that my aunt wore when I was a child. I loved that bracelet. I loved its joy, its fantasy. I dreamed of one day possessing such a wonder of my own! I was told that like me it came from Italy to Paris. Perhaps that was part of why I loved it too. I later discovered that the treasure I so coveted came from Bulgari… Is it chance or this bracelet that brought us together?
Which Bulgari "facet" intrigues you most?
What a lot of stories have been told by Bulgari since it began! How can one not marvel simply at the sound of this name that fascinates and bewitches? This name that more than any other evokes Rome, its Dolce Vita and the golden age of the Cinecittà. Three murmured syllables and we are already dreaming! We dream of the tumultuous and legendary love affair between Liz Taylor and Richard Burton, we imagine ourselves a heroine of Visconti, we see Anita Ekberg running barefoot through the narrow streets to escape the paparazzi, we see ourselves in turn as Monica, Silvana, Sophia, we run laughing down the steps of the Piazza di Spagna…
And which one of jewellery- making in particular?
The passion of the master jeweler who teaches his art to his apprentice from generation to generation. The same of Sotirio Bulgari, the Greek silversmith who arrived in Rome at the end of the 19th century and passed his skills on to his sons. It is the meticulous work of the jeweler, the polisher, the setter…
As a model I have had the opportunity to work with the leading Haute Couture and Haute Joaillerie houses and to wear their creations. I have come to know the different crafts and gained an infinite appreciation for the master craftsmen, for their apprentices, for the seamstresses referred to in haute-couture as "petites mains". With love of their craft, with a yen for perfection and with humility, they all contribute to the creation of unique and exceptional pieces. With my Foundation, we have also developed a program aimed at showcasing these magnificent crafts and encouraging school leavers into these professions. For some of these crafts are disappearing. And without craftspeople, the story ends, the magic is extinguished.
But thanks to companies such as Bulgari, for whom beauty and excellence rhyme, these ancient skills are preserved, traditions are kept alive. You only have to see the delicacy of a Bulgari jewel to realize that the crafts here are a fully-fledged art form. Each piece of haute Joaillerie is a total masterpiece of purity and finesse. And what originality, what creativity!
How did you feel about representing the image of Bulgari High jewellery?
It makes me very proud and very happy to have been chosen to represent the image of Bulgari for Haute Joaillerie. In a way, this fine jewelry house is already familiar to me. I feel connected with its romantic history and with its Italian soul which breathes life and joy and I sincerely hope to honor it.
EXCLUSIVE: Never Been Released Behind-the-Scenes photos of Zee Lifestyle's Emerald Issue Cover Shoot
We celebrate the strength and resilience of womanhood in this year's Mother's Day by looking back at these never been seen before behind-the-scenes shots of  Zee Lifestyle Magazine's Emerald (20th Anniversary) Issue cover shoot featuring the "Leading Women" of Cebu.
***
LEADING WOMEN
To celebrate the 20 beautiful years of Zee Lifestyle as the ultimate source of lifestyle news in Cebu, we handpicked 12 strong and stylish women of Cebu from every age group. These women show us that independently building one's strength of character and living one's passion knows no age. From the beginning, Zee has always been empowering women, providing the Cebuanas a platform to express their beauty and confidence, share their passions, engage in economic and political participation which yields to viewing women with equality and respect that we deserve.
photography Jan Gonzales
creative director Melo Esguerra
art director Doro Barandino
sittings editor Shari Quimbo
beauty director Romero Vergara
makeup Arnauld, Janice Barillo and Nicko dela Peña
hair Jessie Egos and Jake Arias
fashion styling Clint Potestas
production assistants Patty Taboada and Katrina Labra
locale Marco Polo Plaza Hotel Cebu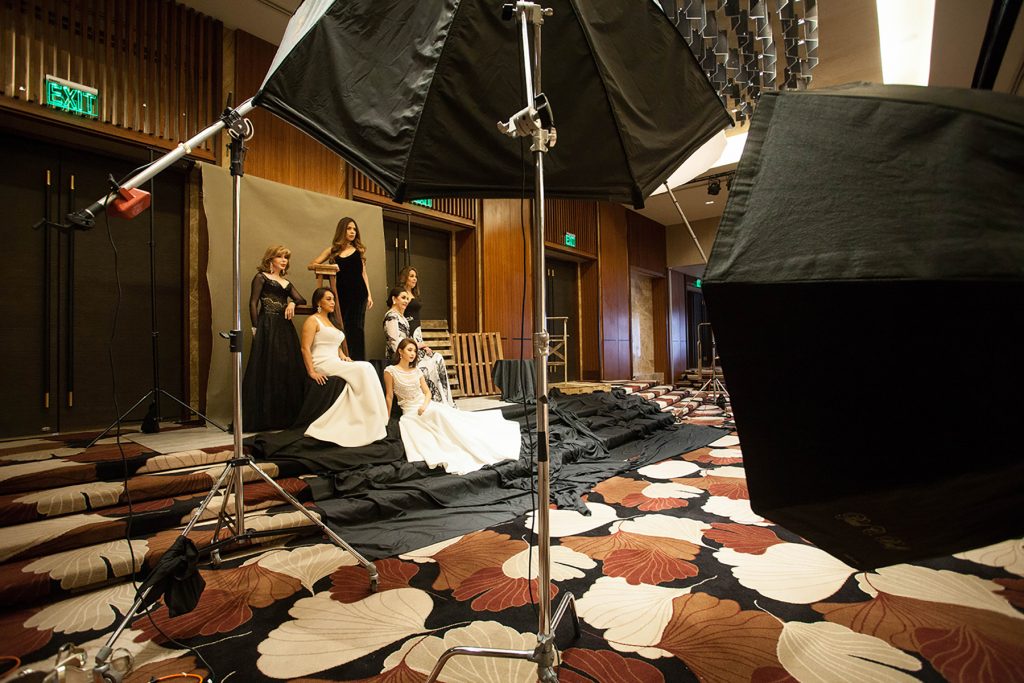 Twelve women, two sets and one afternoon. That is how the Zee Lifestyle team decided to celebrate the title's 20th anniversary issue—with a challenge that, in some ways, is one of our biggest productions yet.
The idea came along when publisher Eva Gullas and editor-at-large Melo Esguerra were discussing a cover story that would best represent the magazine's history. From commissioning artistic depictions on Cebu to playing with the anniversary's emerald theme, no idea had stuck until Melo suggested putting a series of women who had already been on the cover of Zee, again on the cover all together.
Coming up with the list of names, of course, was no small feat. Our covers from the last 20 years have included several strong personalities—from philanthropists and politicians, to actors, and names to soon watch out for, our pages have seen them all. The challenge, then, was to come up with a list of women who had been driving forces in their respective fields when they had first appeared on the cover, and remain as powerful players even today.
With input from editors, both past and present, we rounded up 12 women from different age groups, fields and industries, who are all strong and passionate at whatever it is they do—Amparito Lhuillier, who remains the doyenne of Cebu society as a picture of elegance and class with her continuing efforts in business and social causes; the always-stylish Marguerite Lhuillier, herself an example of sophistication in all her efforts, whether business or otherwise; Margot Osmeña, who as a Cebu City Councilor has spearheaded many urban projects directed for the betterment of living in the city; hospitality mavens June Alegrado and Alice Woolbright, who are deeply involved in the rise of their brands, Bluewater properties and Beverly Hotel, respectively; Christina Garcia Frasco, the current Lilo-an Mayor advocating impressively progressive efforts in the area; former model Fiona King, now a major player in homegrown real estate with projects like Bloq Residences; the fitness enthusiast Danessa Onglatco who has espoused wellness with the opening of Yogahub; restaurateur Carla Yeung-McKowen who is behind the city's hottest dining outlet, The Pig & Palm; designer Mia Arcenas, whose signature resort wear and accessories are representative of Cebu's laid back lifestyle; Kym Maitland-Smith, who juggles efforts in swimsuit design through SOLTI Activewear and is building awareness for the vegan lifestyle; and Kryz Uy, whose online presence was a strong one even before fashion blogs were on anyone's radar.
An impressive bunch, for sure. These women properly embody the characteristics that Zee Lifestyle looks for in one who makes the cover—beauty, yes, but also elegance coupled with individuality, and always a strong drive to succeed in whatever efforts they are directed.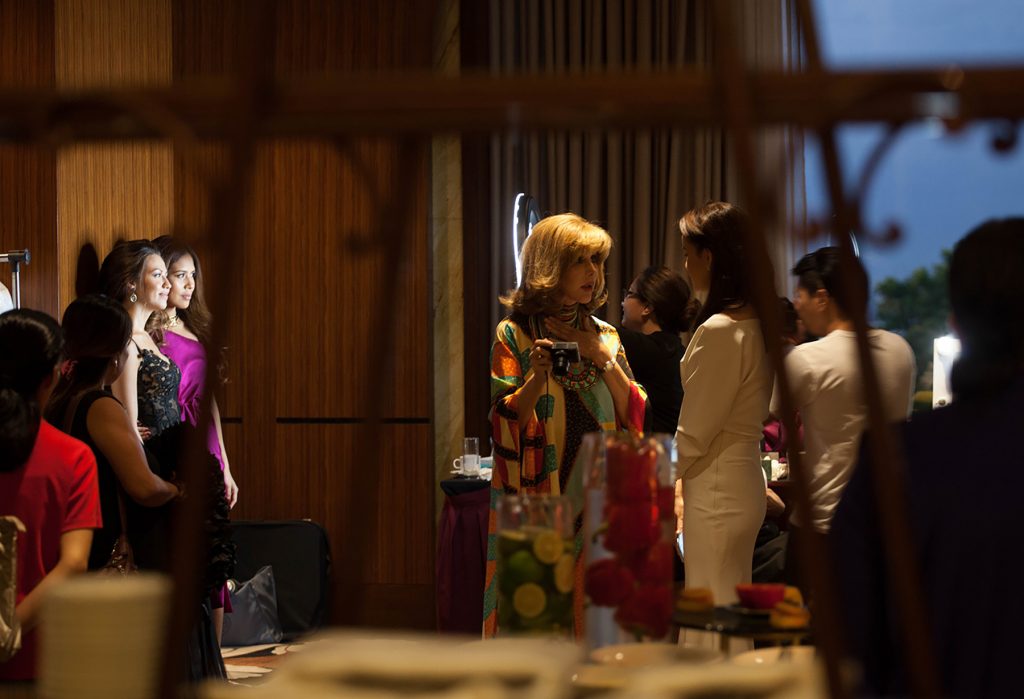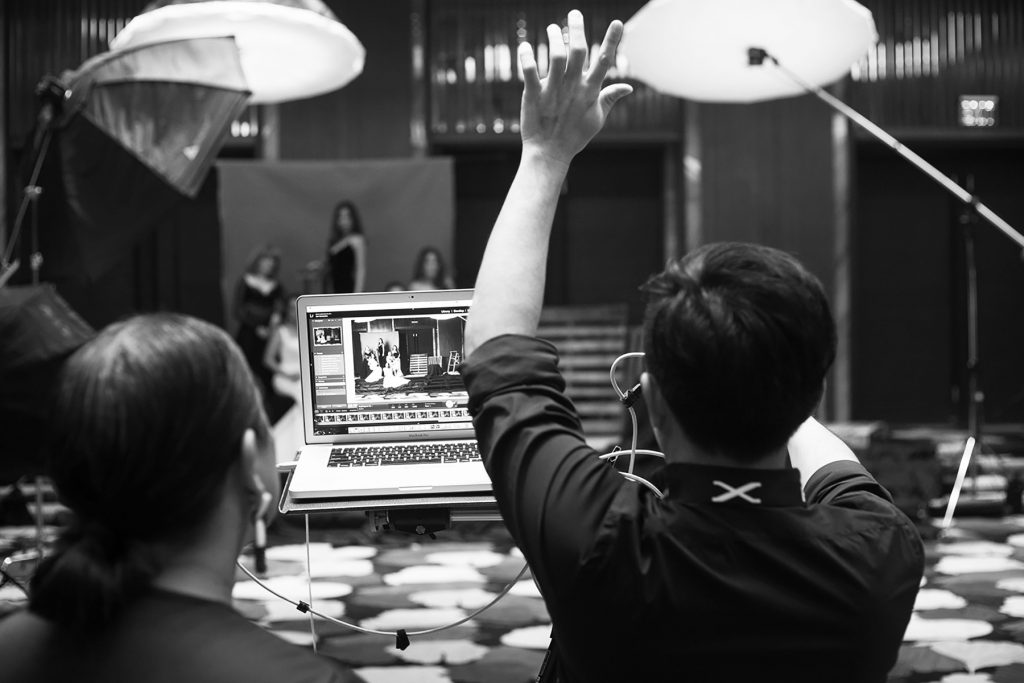 This, it turns out, was the fitting tribute to the years Zee has been Cebu's premier lifestyle bible, as well as a sign of the things forthcoming. Our 12 cover stars may have been on our pages before, but if their current efforts are any indication, our pages will continue to see more of them in the future. And as continuing purveyors of what Cebu has to offer, Zee Lifestyle will happily be seeing them in the years to come.
(This article had already been published in Zee Lifestyle's December 2016 Emerald Issue, "Leading Women" on pages 140-155.)
La Liga Henerales: Shaping History Awareness Back Again in Cebu
La Liga Henerales is a community of young talents passionately promotes historical awareness through periodic costumes carefully researched for its authenticity and accuracy and promoted as well in events and schools.
Only few individuals before were into pursuit in this historical awareness project until the age of communication where internet is convenient in the palm of our hands through our gadgets. New information travel fast and data is retrievable, yet also possess a disadvantage with the plethora of different social media platforms carried by various makers as well. In a daily basis, historical backgrounds are unearthed making its trend until now as new discoveries are released, but the idea of these information being shown and shared is as close as not valuing or commemorating to its sources leaving this information just a trend.
There is a certain community of Cebuanos that are taking a quest to rewrite and restructure what was in the past, filling the gaps in facts with further research of variable sources that are made debatable but sticks to it true cause, to unveil the truths of our heritage and our origins, as Cebuanos and as Filipinos as well.


La Liga Henerales is a Cebu-based, non-profit organization composed of a group of talented, committed and respectable individuals from different walks of life, schools and profession whose primary aim is to promote both, Cebuano and filipino culture and heritage that was depicted before in pre-colonial and colonial eras via re-enactment with costumes vested in proper research and investigation to achieve authenticity. They also push their cause on schools and other social gatherings promoting and spreading awareness about our local, and national heroes that we look up to. With these said, they also portray a closer look of the lifestyle of the past to where they perform stories, perform forgotten dances and rituals and portray their individual roles, vital in the fight of our country's future during those challenging times, and in honor to spread awareness of the lost practices we had in those times.
The Founder
Louis Kenneth Villaflor, an entrepreneur and an avid history enthusiast and costumer, founded the group on the purpose of re-educating the youth about real local and national history, he saw the opportunity to combine his favourite hobbies which is costuming and story role-playing and the process to instill the historical awareness and value among the youth and in schools, along with a group of fellow enthusiasts who shares his passion about research and history, they took it among themselves to be purposeful in the advocacy in spreading historical awareness in schools or events by wearing periodically correct costumes and sharing the stories and its value to the youth.
Behind the Garments
Meet Rodney "Pee-Wee" Senining, who has been in the fashion industry since the late 90's, strives  in concepts of avant-garde, innovation and cutting edge-fashion forward design. And also a teacher of Architecture, Fine Arts and Design of University of San Carlos, he had grown into research of books like the holy grail in the Library Resource Center and is always fascinated of the periodical times and how to preserve it; Hence, his interest had grown for the affinity of Periodical Costumes and Sustainable Fashion.
 Being part of the group La Liga Henerales, he was tasked to instantly be their mentor for the young talents and as the organization is still new and developing with limited funds, resourcefulness and research were done to come up with a good output of photo shoot and was quite proud of it and still promise on the next editions of pieces to be more historically accurate. Even as teacher for Fashion Design in SAFAD, his expertise comes hand in hand with the members as he helps them do research as well. His passion and interest somehow led him with enough knowledge to key the insights of the significant periods and historical backgrounds of it.
Historical Awareness in Cebu
The strength and progress of a country is anchored on how well they know and honor its history. The means of historical awareness in Cebu is almost non-existent among the Cebuanos, although we push forward in tourism and promote beauty through sceneries and other aspects of culture yet never commemorate deeply on historical icons such as our other local heroes, and ancient cultures as well that is almost been forgotten in an urban Cebu. Nevertheless, as long as communities' like La Liga Henerales are now evolving in a learning state by real discovery by multiple resources, this will always reflect of how we appreciate love, patriotism and honor to our country and would look forward to progress.
After the Razzmatazz and Razzle-dazzle: Post-Sinulog Thoughts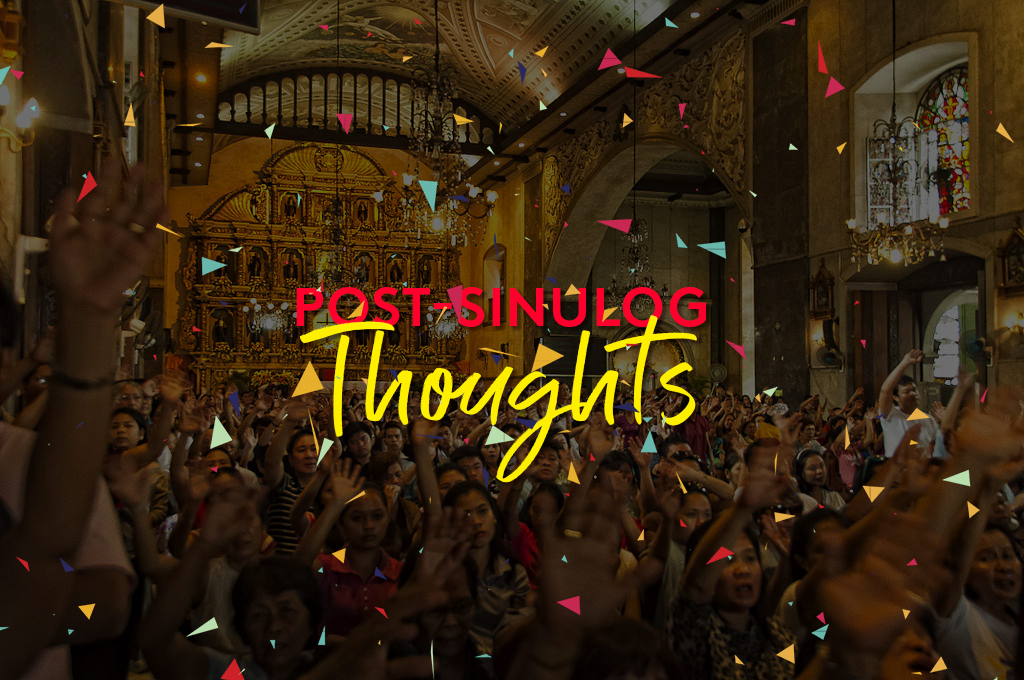 by Chrissy Grey Resaba
Buntings of red and yellow were removed from post to post. Streets were cleared and cleaned. Fireworks displays were faded in the sky. Beats of #prititit and tunes of tourism-booster Cebu tracks were being put to archive once again.
Contingents from different parts of Cebu and Central Visayas had gone back home. Party people had gone sober while some are still recovering. Traffic has gone back to normal. Businesses, as well, has gone back to normal.
However, all the fun and loud chants, smooth grooves, and frenzied choreographies are still replaying from the memory banks of the people who celebrated Sinulog 2020. The queen of all festivals in the Philippines has left again another mark of cultural and festive nostalgia to the people from all parts of the world and Cebuanos alike.
After all the razzmatazz and razzle-dazzle, let's get to know what are these IG and FB personalities' #PostSinulogThoughts about celebrating the newly-culminated Sinulog 2020 and how did they differentiate it to last year's.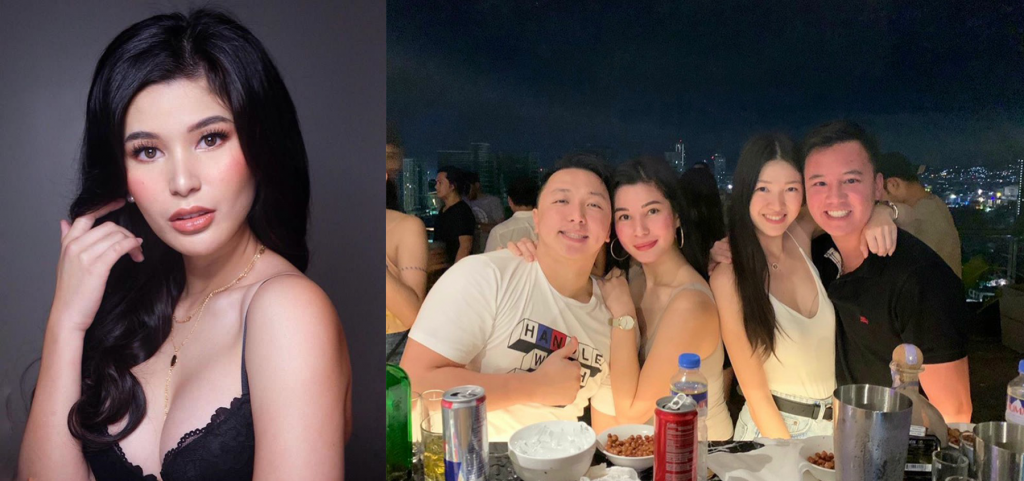 Eva Psychee Patalinjug, Binibining Pilipinas Grand International 2018 @evapatalinjug
I celebrated my Sinulog with my boyfriend and some of my close friends, we decided to choose a place where it's not very crowded where we can see the whole Cebu, talk, and chill the night away. We went to Verified Lounge – Cebu's newest premier sky lounge – located at the rooftop of the Avenir Building. It was something new for me as the night was calm as I was away from the busy streets of Cebu. It's definitely one way of enjoying such festivities.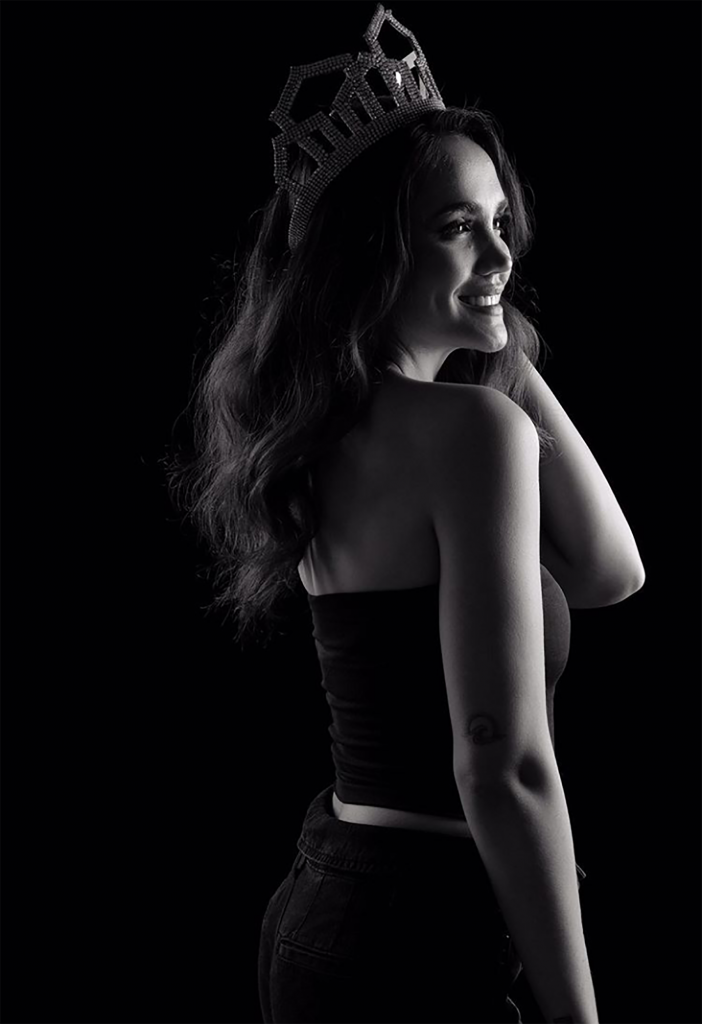 Kim Covert @kimcovert
The Sinulog celebration this year has been one of the most memorable events in my life. Not only was I invited to perform a few of my own songs during the weekend's festivities but I also turned over my Binibining Cebu Tourism crown to my successor. Last year, I was busy with work and was not able to completely grasp the events. This year's festival was more organized which is a great success for Cebu. Many have flown in and had spent time with their families in the "Pit Senyor" spirit, others have enjoyed spending time off with friends and colleagues. It was a great way for me to start my New Year and close my Cebu chapter before I leave to the US in a week.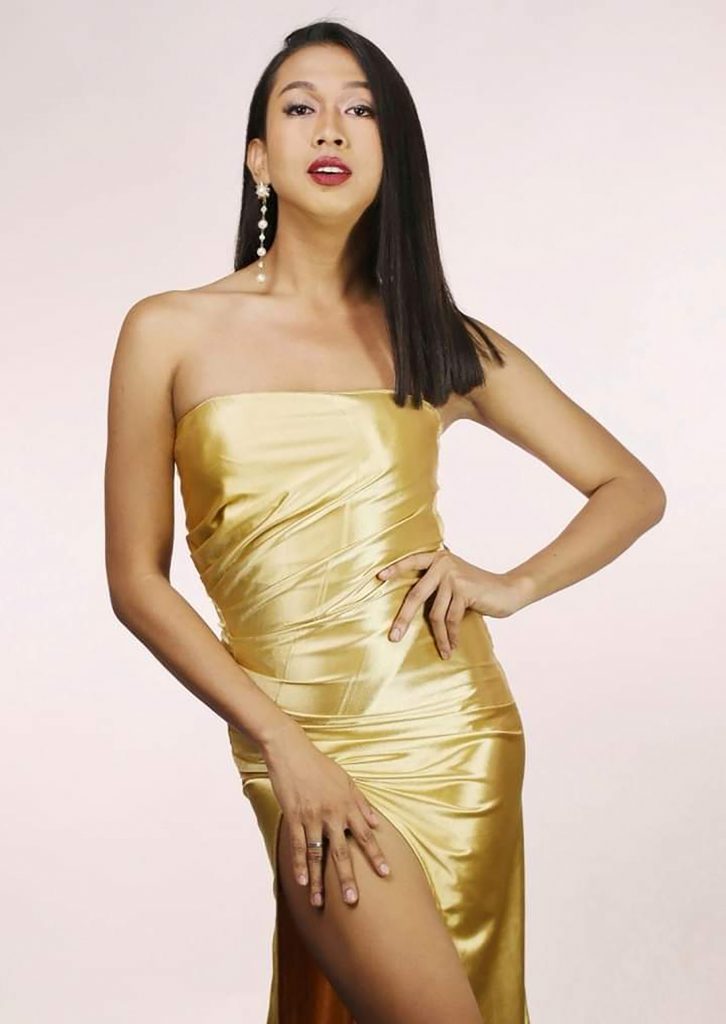 Alem Garcia @thealemgarcia
Well pretty much, I was still busy doing shows and events for Sinulog. But what made it different this year was the religious celebration made me believe even more that Sto. Niño is indeed miraculous and that He is meant to be celebrated. Even though you are successful in your chosen field, furthermore, everything will be meaningless if you do not have the faith.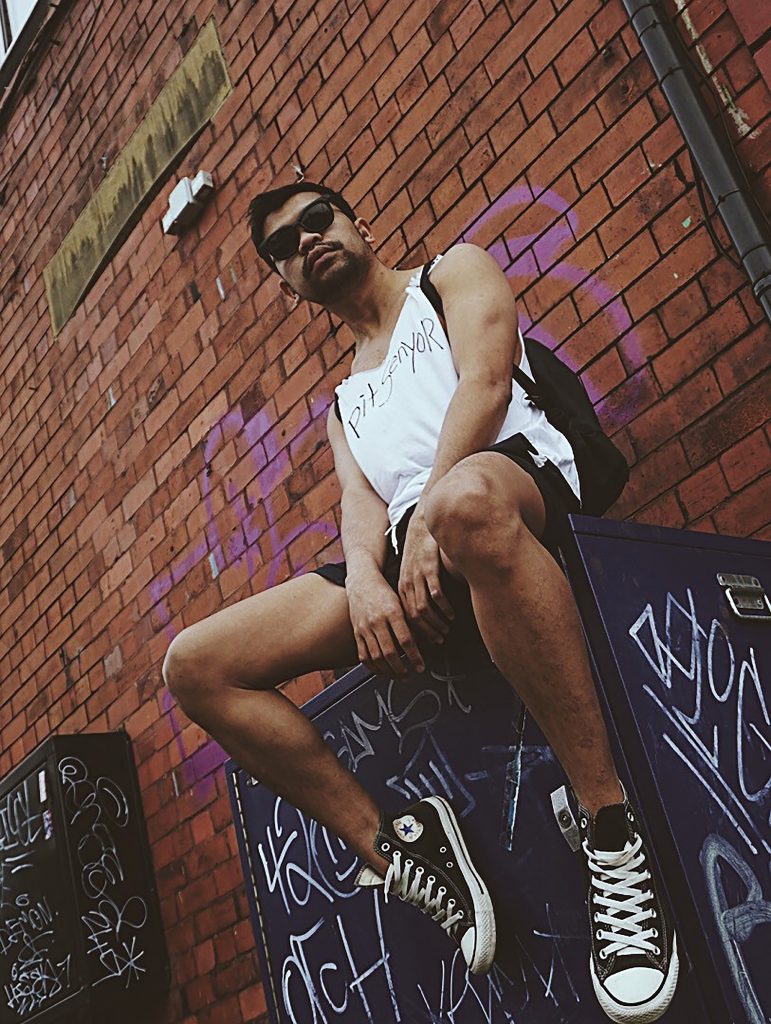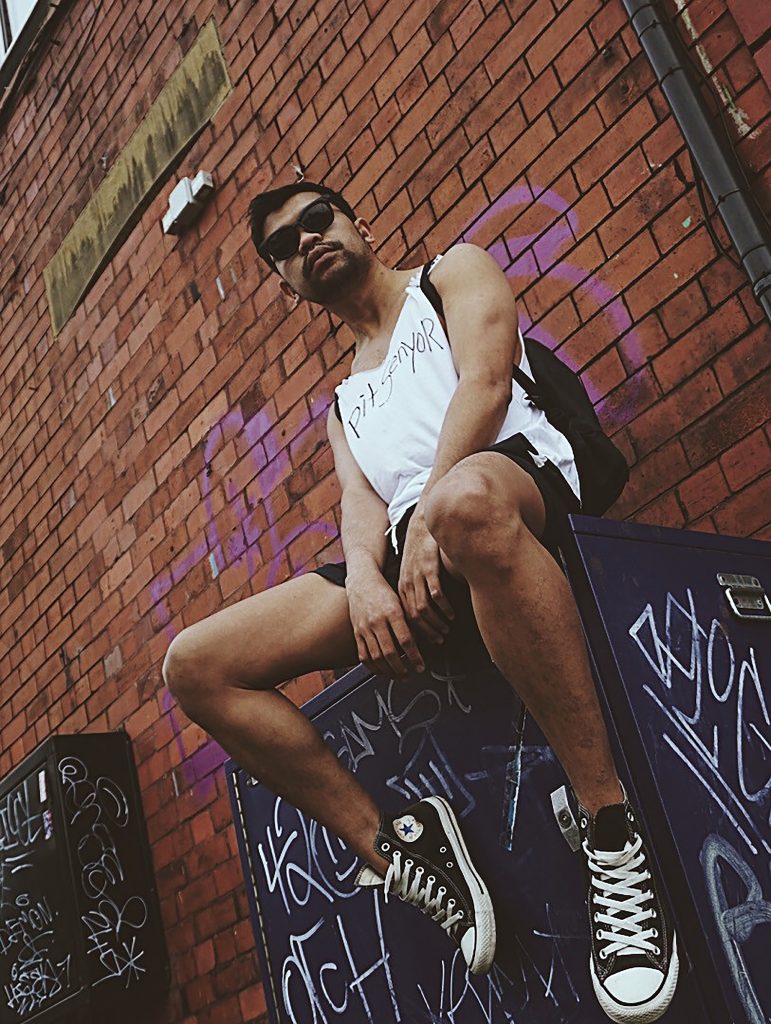 Philip Pingoy @almostablogger
We all have a Sinulog story to tell. It may be a story of losing faith and finding hope. But what is important is our devotion to the Holy Child Jesus (Señor. Sto. Niño). This year, my Sinulog experience was very different since I am already based in the United Kingdom. Thanks to the internet I was still able to watch the mass and all the festivities in Cebu. I am in UK because I prayed to Sto. Niño. So, let us not forget the reason we celebrate Sinulog and let us continue to share to the rest of the world why Sinulog is the grandest festival in the Philippines. Pit Senyor everyone! I hope you had a good one!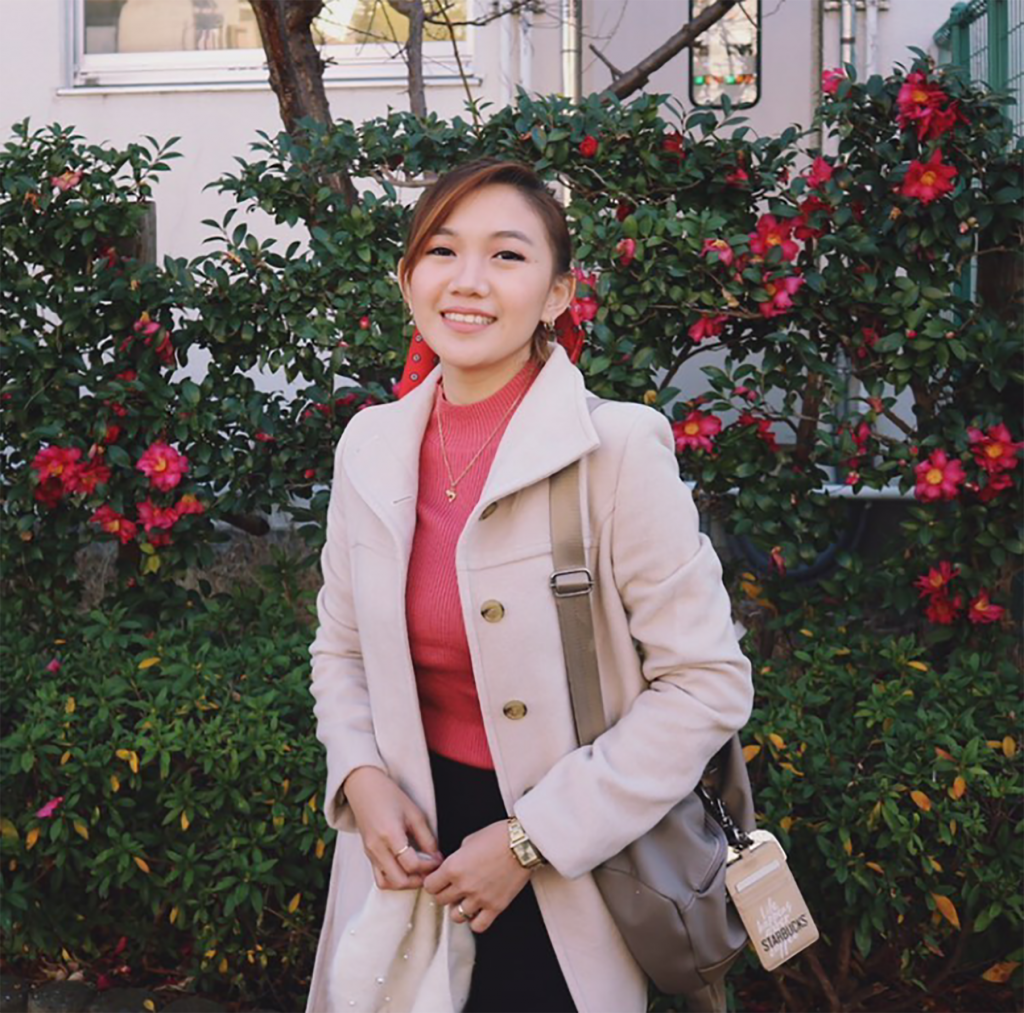 Lyssa Amor @lyssaamor
Sinulog celebrates Filipinos' acceptance of Christianity. This year, I celebrated Sinulog by hearing the word of God. I went to church which I do every Sinulog but the difference now is that I am not in Cebu. It's my first time to celebrate Sinulog away from home because I'm currently in Japan. Although I didn't dance the traditional Sinulog dance this year, I wasn't able to watch the fireworks in Ayala, and didn't spend time with my friends in Mango and IT Park. Snr. Sto. Niño will always be in my heart and I am forever grateful that our ancestors accepted Christianity and we continue to embrace it up until today.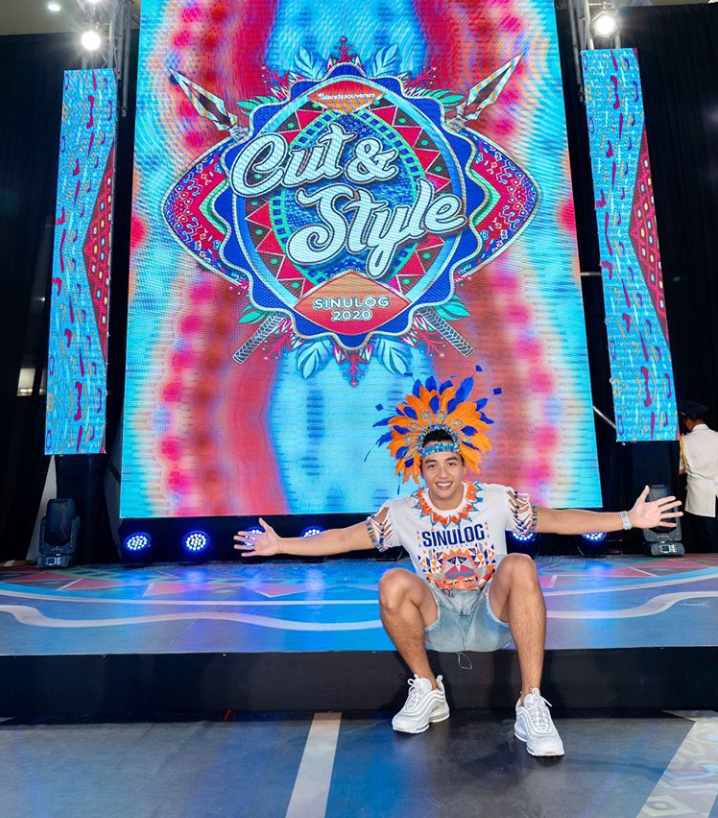 Kevin Geniston @kgeniston
Sinulog will always be a highlight for me as a Cebuano. This year has been fulfilling as I was able to brave the crowd in the Basilica Minore del Santo Niño de Cebu three times to attend the novena mass which had also become like bonding time with my family, daughter, friends and loved ones. I ended the celebration of the Sinulog festivities with a bit of the usual partying and/or clubbing.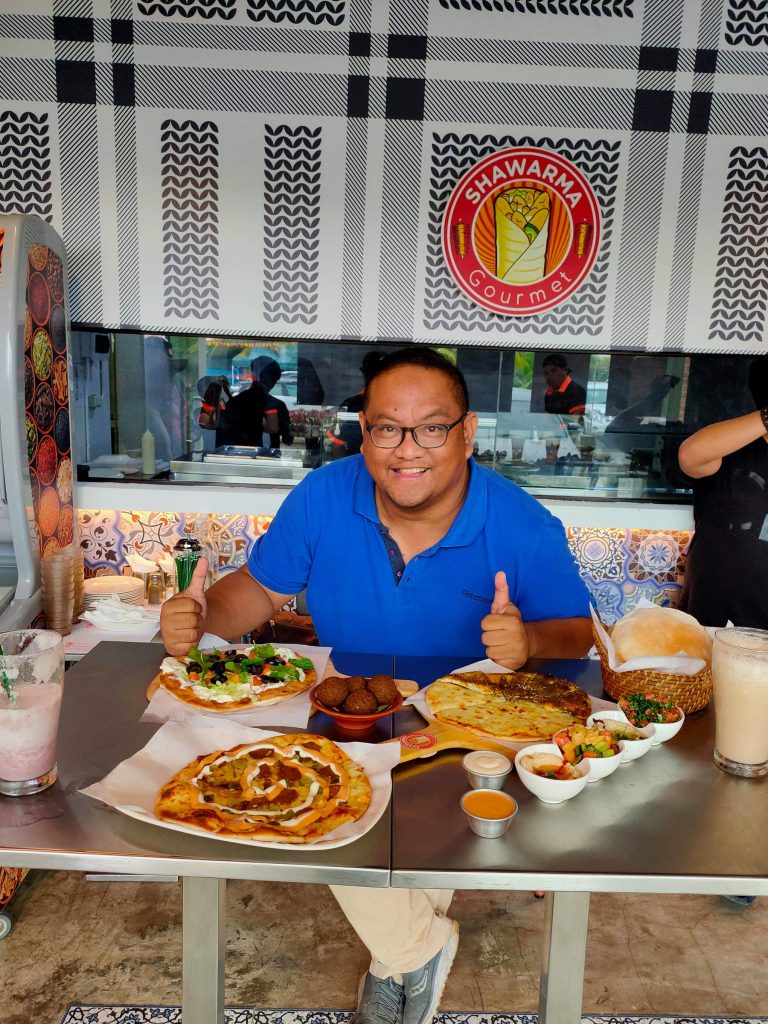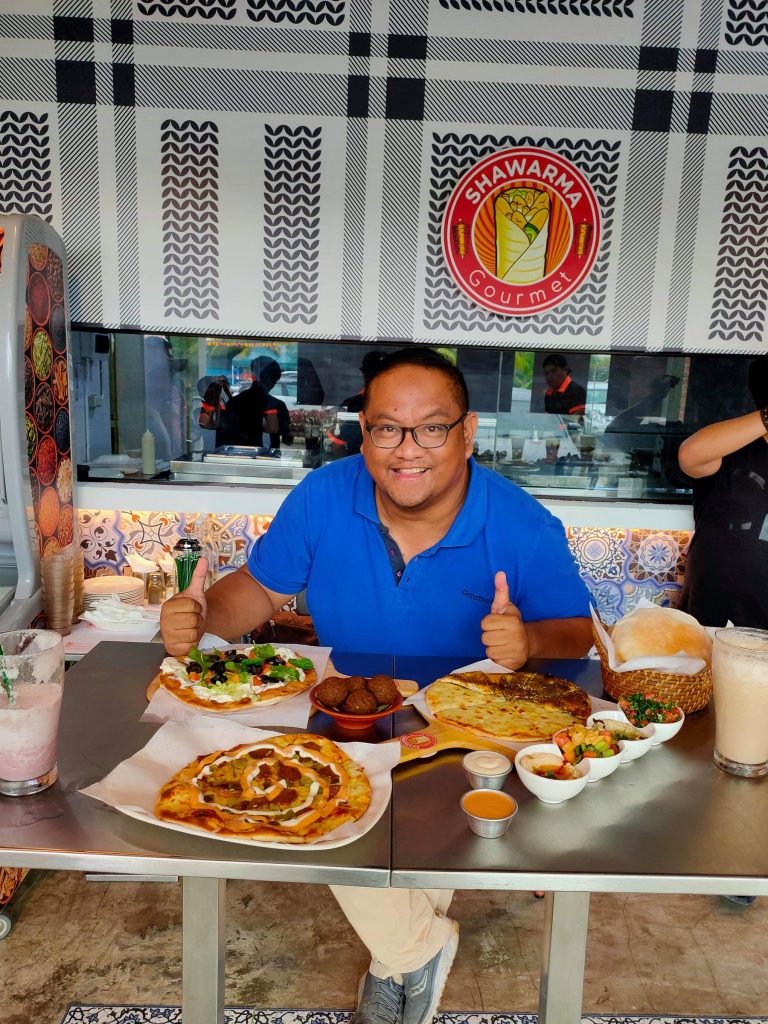 Carlo Andrew Olano @kalamicebu
My Sinulog this year was a great mix of religious and secular activities. I was able to go to the church and somehow witnessed the Traslacion and the fluvial procession. I also went to many side events like parties, mall events, and fireworks exhibitions. Sinulog 2020 had a fantastic balance of fun, faith, and festivities.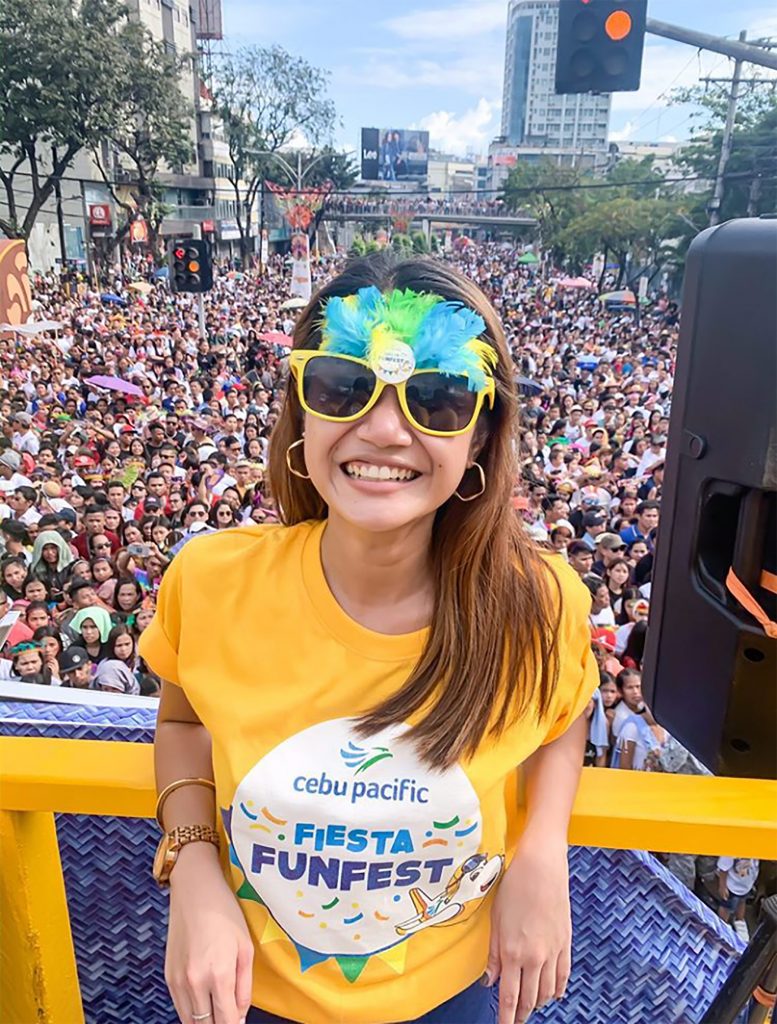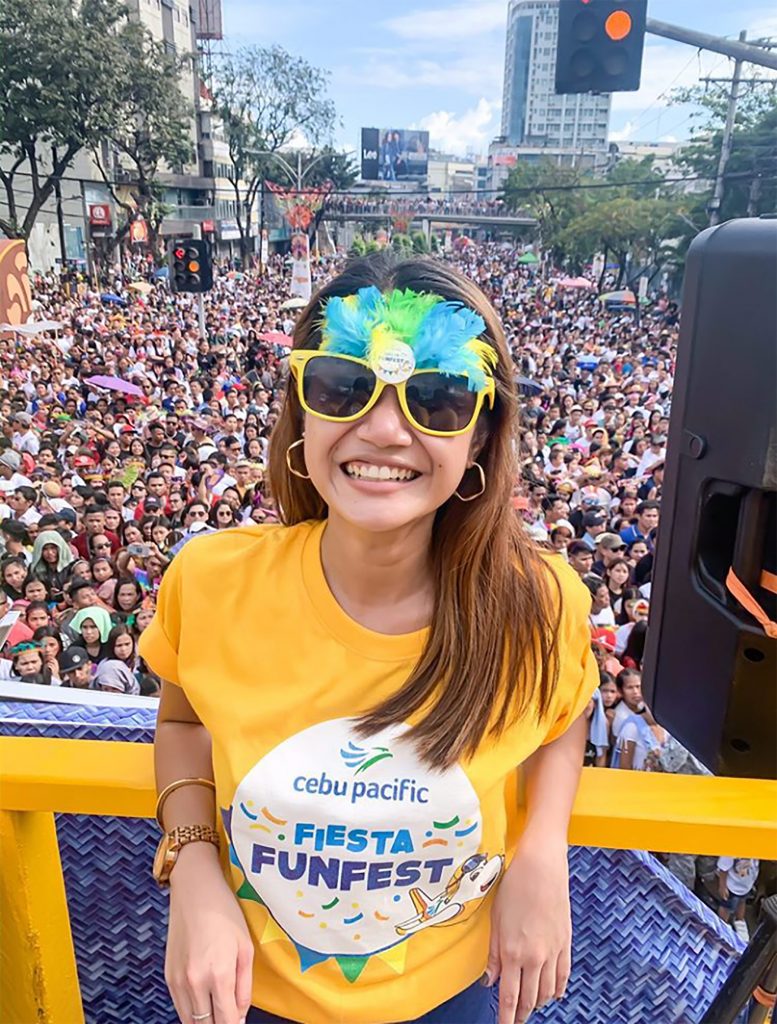 Danna Bacolod @dannabacolod
This is the second time I spent Sinulog with Cebu Pacific. We had series of events prepared during its entire week and participated the grand parade by having a float last Sunday. I always feel excited to join Sinulog Grand Parade and see a lot of people celebrating their own way of Sinulog along the streets of Cebu. Guess it's safe to say that I had so much fun. Even if this was work-related, I didn't feel like I'm actually working as it was always joyful doing events like these.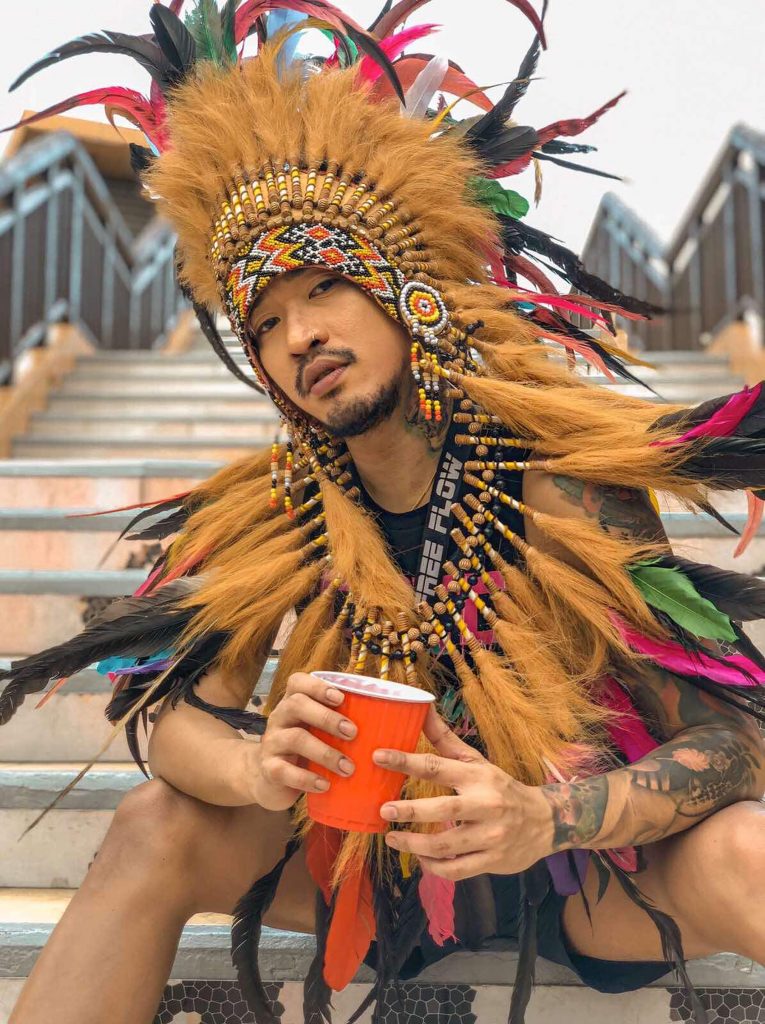 Nimo Hideki @nimo_scheming
You prolly knew this already but, Sinulog 2020 was by far the most phenomenal Sinulog experience: more laidback than the previous years'. The music in every corner of the streets were still there to help you let loose and enjoy the experience. The surge of people had tested you both mentally and physically. But it was an experience you cannot miss like mingling with people from different walks of life and shouting out "Pit Senyor" to everyone. Summing up my Sinulog experience, I was able to get crazy and enjoy all aspects of the fest.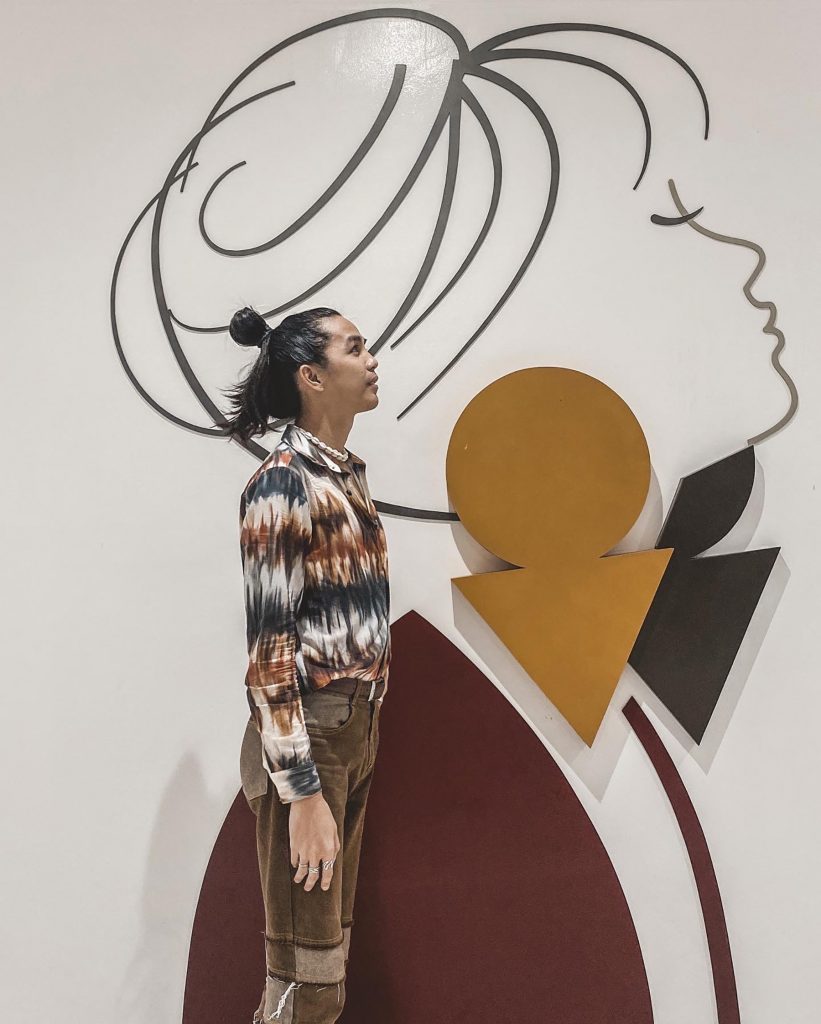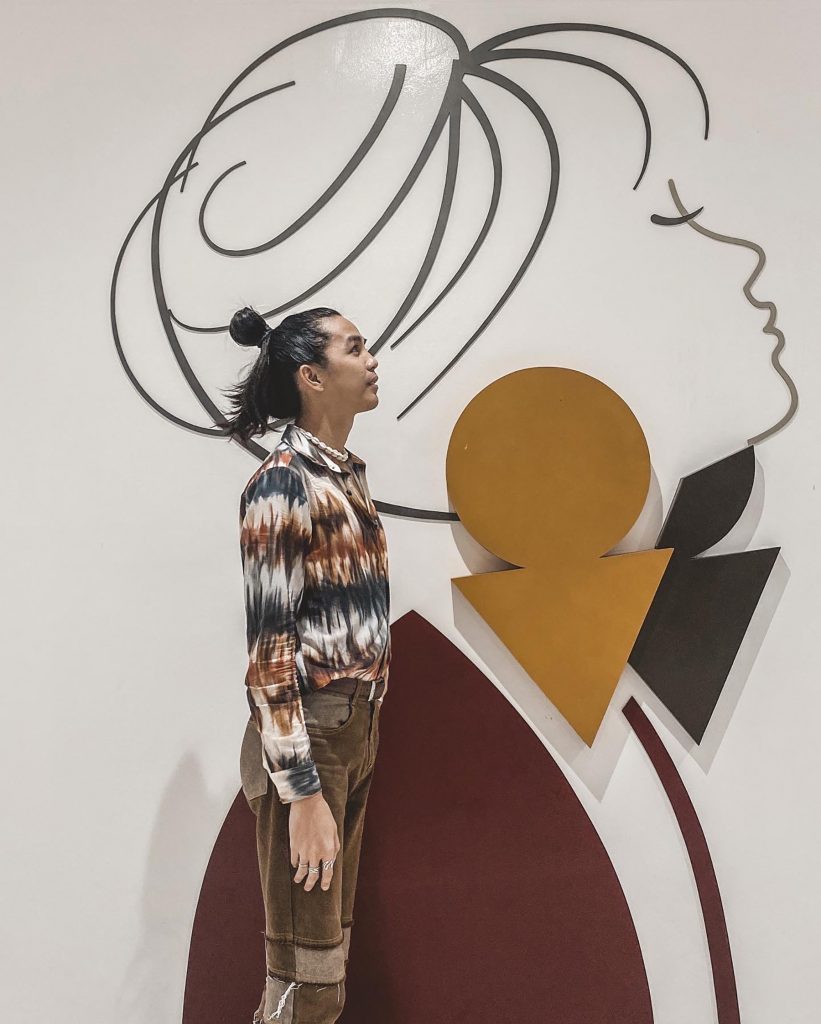 Michael Rey @michaelsomewhere
I had the most relaxed Sinulog experience this year. I did not party and preferred to witness the grand parade instead. I do think that this year's celebration was more colorful and much safer as establishments strictly abided the rules imposed by the Cebu City Government. I was also amazed at how the festival of fashion here in Cebu has evolved throughout the years.
Now, how about you? What are your #PostSinulogThoughts this Prititit 2020? Viva Pit Senyor!