Dream of Africa
Furniture designer Vito Selma lets us in on his African adventure and opens our eyes to the beauty and brilliance that is Namibia.
Furniture designer Vito Selma lets us in on his African adventure and opens our eyes to the beauty and brilliance that is Namibia.
Getting foot in this vast and endless continent is such a strange yet familiar feeling for me. I say strange only because it almost feels as good as being home. You know that feeling when you just arrive from a
really long trip and you rush to your room and spend hours in your bed, almost never wanting to leave the comfort of it all? That is Africa for me. Mama Africa.
I've spent months at a time in South Africa, exploring its diversity, its natural wonders and remarkable culture. On my last trip there, I decided to step outside its borders and went on a 12-day trip to neighboring Namibia. The second least densely populated country in the world dubbed " the ageless land" is bounded by the Atlantic Ocean in the west and Botswana and Zimbabwe in the east. It changed everything I'd thought Africa was. The continent became even more vast, the people more diverse and my love for it, even more deep.
Oh, Namibia, you are like no other.
Namibia is an adventure traveler's dream and a photographer's ultimate destination. Everything is still wild, picturesque and best of all, in a shade of apricot-orange. From the barren desert to the color of the famous people of the Himba tribe, the color palette is in interesting shades of orange.
There are countless things one can do. If I was one thing to do in Namibia it would have to be to race the sun and catch the sunrise atop a Namib dune
(specifically dune 45), meet the people of the Himba tribe and actually spending time talking with them instead of snapping away, wait hours and hours for a rhinoceros or lion to come to the watering hole at Etosha, and finish the trip off with a jump 10,000 feet above the Skeleton Coast. You will surely find everything, and anything you can dream of, in this one big technicolor dreamscape.
This is one of my best memories of the trip, catching a family of elephants in a watering hole at sunrise. People at the park said it was a rare sight. Just a few minutes after, three rhinoceros came – one black and two white. They are the hardest animals to photograph in the wild. This was my best sunrise yet. It almost didn't feel real.
HOW TO GET THERE
While there is no direct flight from Cebu, Philippines to Windhoek, Namimbia, you can fly from Cebu to Hong Kong for as low as PHP 3,099 one-way via Cebu Pacific Air then take South African Airways from Hong Kong to Johannesburg for HKD 4,700 (about PHP 28,000) and finally, Johannesburg to Windhoek, Namimbia at ZAR 1,900 (about PHP 11, 500). Cebu Pacific flies Cebu to Hong Kong daily; www.cebupacificair.com
South African Airways has daily trips from Hong Kong to Johannesburg to Windhoek Airports; www.flysaa.com
SAFARI-READY
Capture memories of a truly unique African experience with a good camera and enough batteries. Ansmann MaxE Photocam III contains 4 rechargeable batteries & a charger for a good price of PHP 1,500. Available at PHOTOSHOP located at Baseline Center, Juana Osmeña, Cebu City.
WHAT TO BRING
A sense of fun and a flexible attitude! A full checklist of essential items is included in the pre-departure information document.
WHAT TO LEAVE BEHIND
Your watch, cellphone, laptop, work, stress, concept of time, pre-conceptions about anything and any attitude that is not purely adventurous.

Find Your Summer Spirit in Shangri-La Mactan, Cebu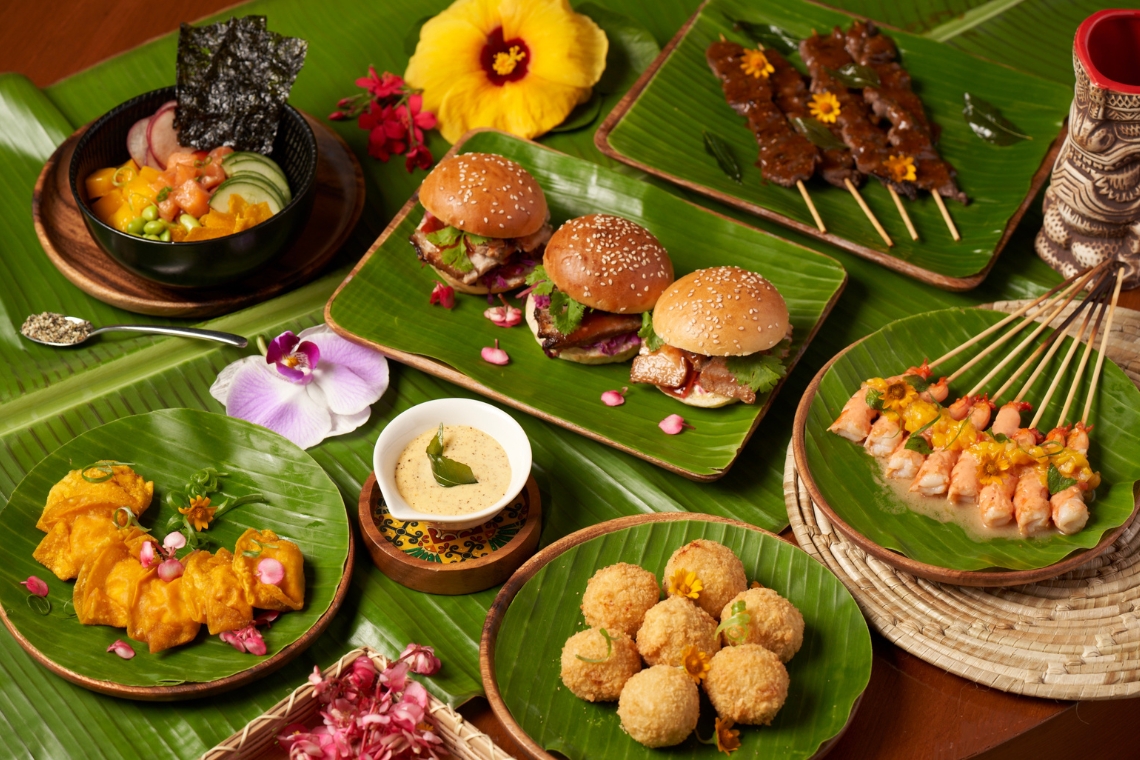 Breathe in the tropical atmosphere, as you find summer joys through sight, sound and taste at Shangri-La Mactan, Cebu. Poolside fun during the day, spent serenely and luxuriantly—a refreshment in hand. While the evenings are for outdoor family movie nights, with the ocean waves rippling in the background.
Summer is all of that, and more! Plan an extraordinary weekend with an array of exciting activities that await your arrival. Discover your #ShangriLaSummerSpirit from 15 July to 30 August.
Epicurean Delights by the Pool
Keep yourself fueled up as you splish and splash with the whole crew. Take a quick break from all that summer jazz with Mediterranean and Polynesian-inspired bites exquisitely crafted for your palate. From rice balls and pastas, ice creams to sliders—indulge in tastes and aromas that transport you to a world of endless, golden summers.
A Whimsical Touch
Make it a colourful summer for the kids! Let them explore their own version of paradise with whimsical floaties, sure to keep them happily afloat. Your little ones can now freely kick and play in the water with fun and fascinating, animal-shaped inflatables.
Pleasant Sundowner Tunes
Bid the sun adieu and embrace the sunset hues with live acoustics at the Main Pool from 4pm to 6:30pm.
A Toast to an Endless Summer!
Unwind and savour the tropical vibe as our expert mixologists craft refreshing Tiki cocktails and serve chilled bottles of exquisite champagne by the pool! With a backdrop of swaying palm trees and stunning ocean views, sip on delightful beverages and toast to unforgettable summer moments in paradise.
Family Outdoor Movie Night
Gather your nearest and dearest for an enchanting evening as we set up a large outdoor screen by the pool under the starry night sky. Cozy up as you enjoy a family-friendly movie that will delight both those who are young and young-at-heart at Treasure Island from 7pm to 9pm.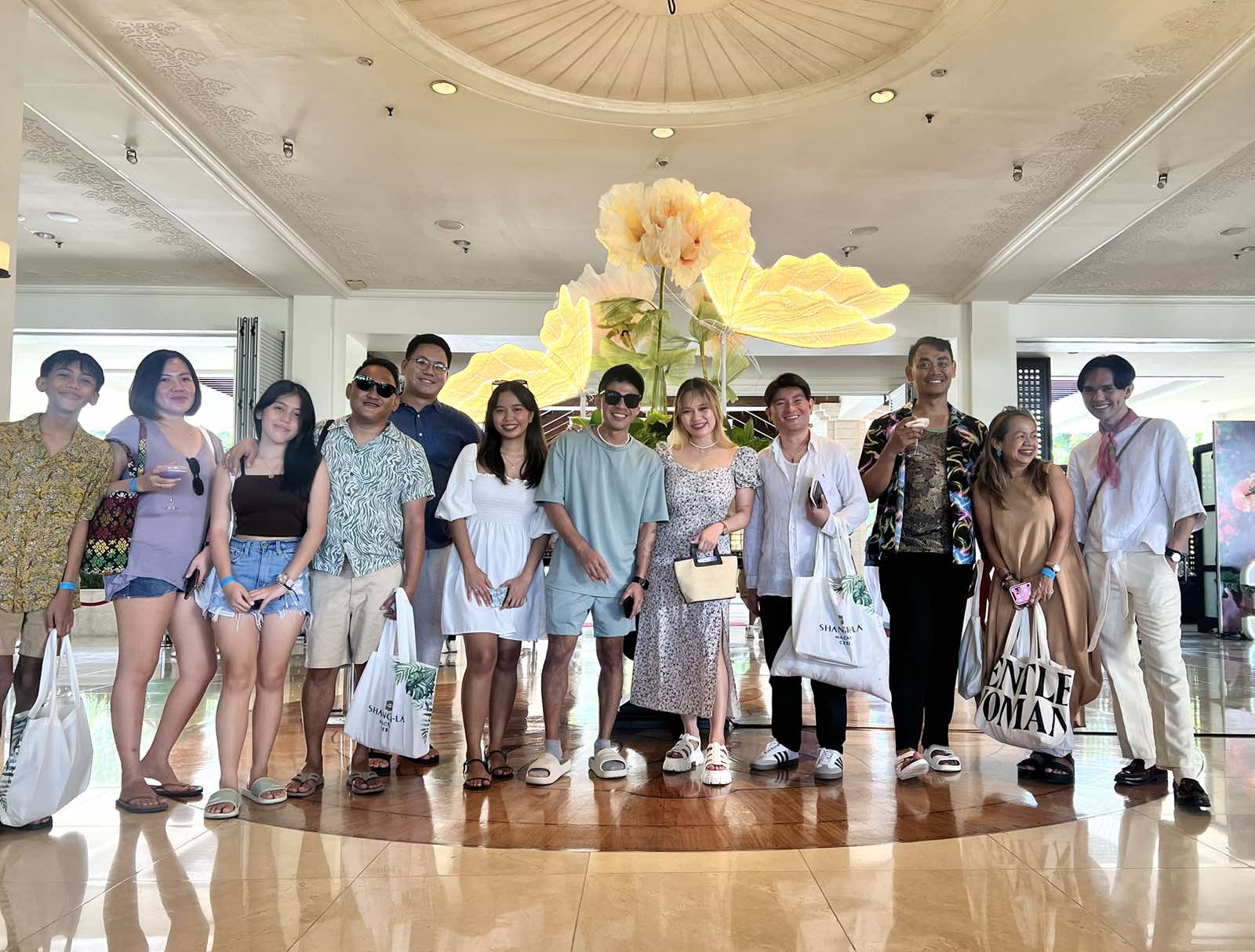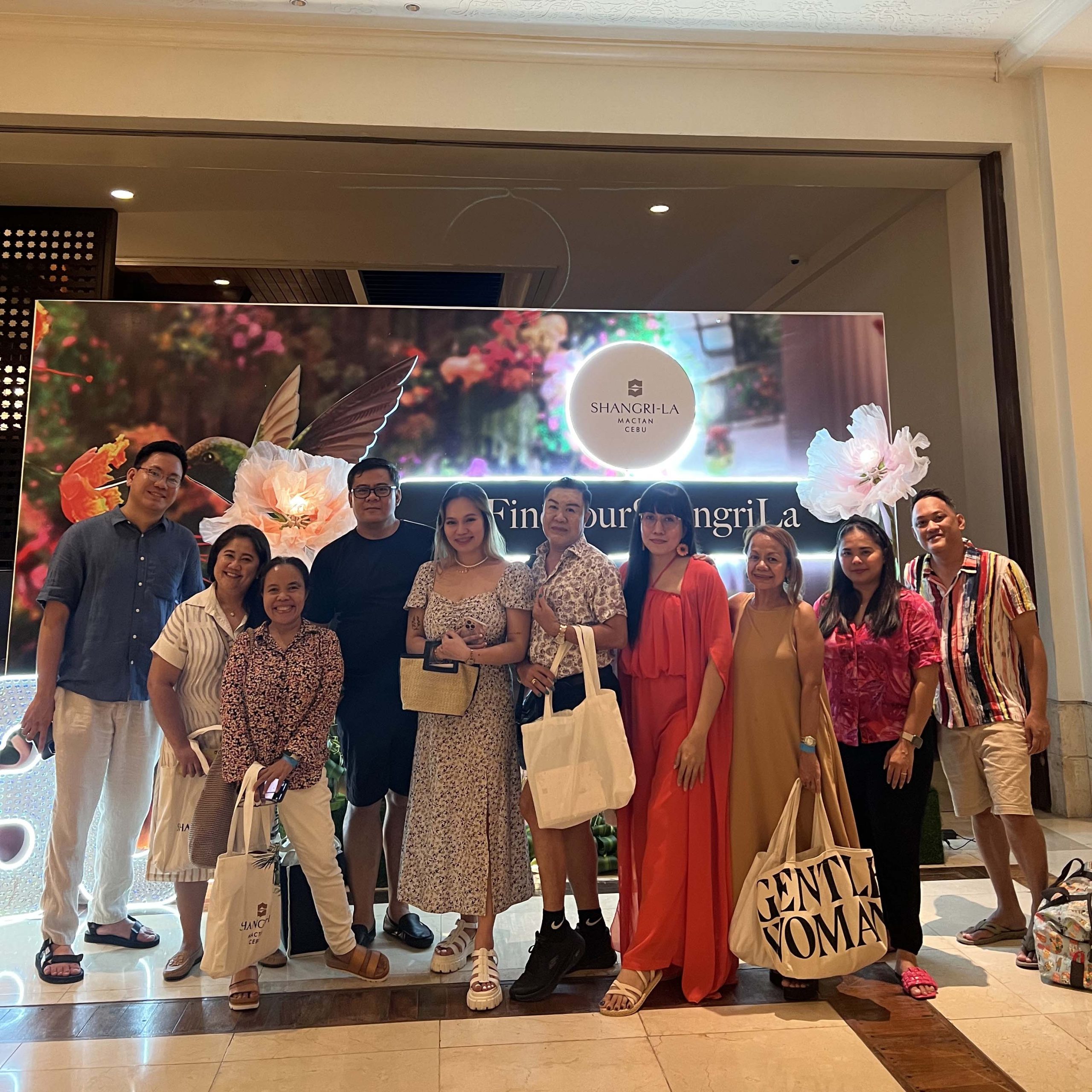 Surrounded by lush greens, let the experience bring you to a world of joy and laughter, creating cherished memories for you and the family. For more information on Shangri-La Mactan, Cebu, you may contact (032) 2310288. You may also follow them on Facebook and Instagram or visit https://www.shangri-la.com/cebu/mactanresort/ #FindYourSummerSpirit #FindYourShangriLa
LONDON IN FULL BLOOM: An Exclusive Look at the recent Chelsea Flower Show
The Chelsea Flower Show in London, one of the most prestigious horticultural events in the world, returned in full glory in May 2023, captivating visitors with its stunning displays and landscape designs. Held annually on the grounds of the Royal Hospital Chelsea in London, this year's show proved to be a true feast for the senses, showcasing an array of breathtaking gardens, vibrant floral arrangements, and innovative landscaping. The 3-day event showcased 36 outdoor gardens, including four balcony gardens for small spaces. Inside the giant pavilion, blooms compete with each other, exotic flowers, roses, and many more.
The 2023 Chelsea Flower Show embraced a Nature's Harmony theme, with a strong focus on sustainability and mental health. The show's organizers emphasized the importance of sustainable gardening practices and biodiversity conservation, inspiring attendees to create beautiful outdoor spaces while preserving and protecting the environment.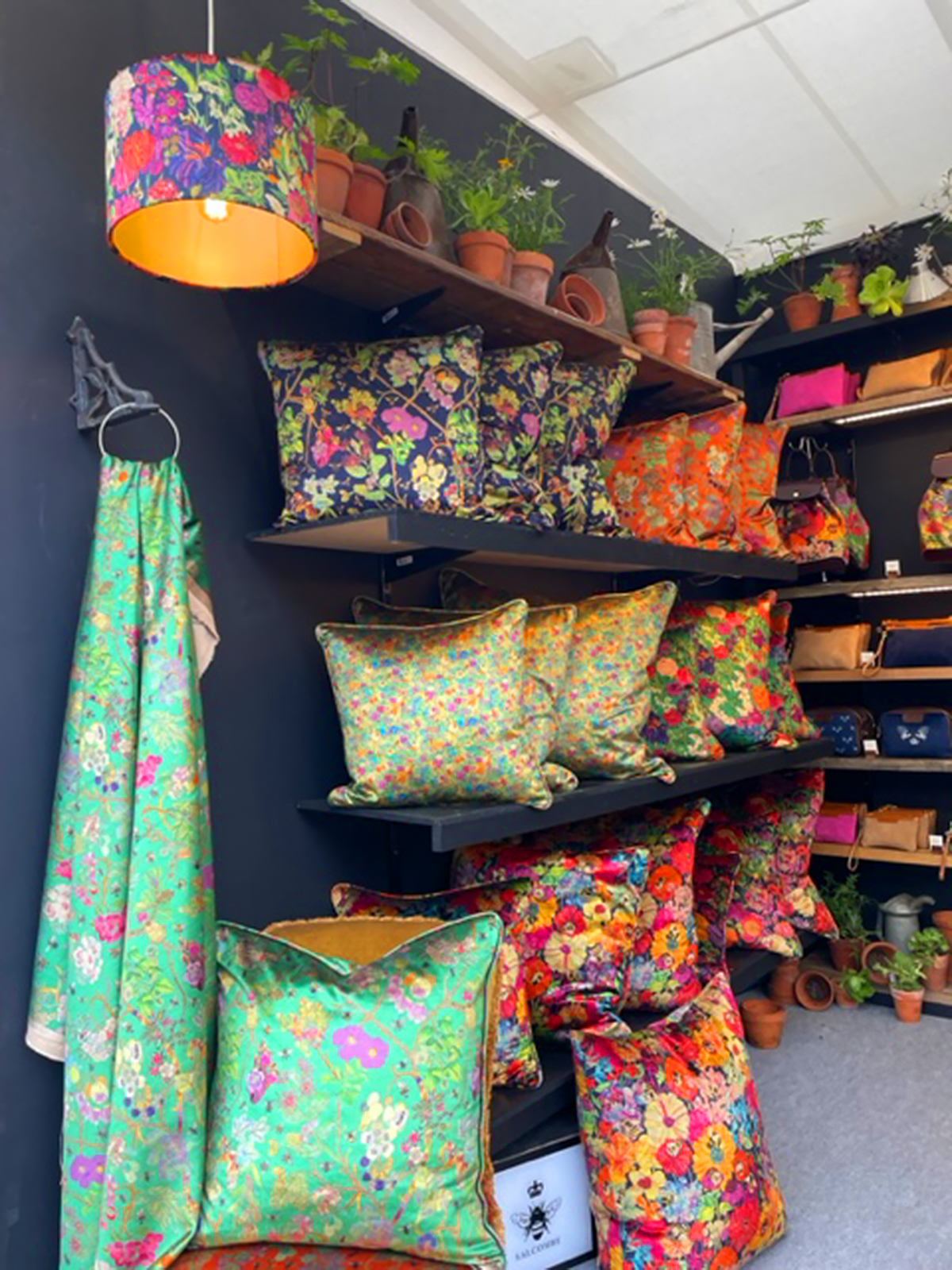 What's Cebu got to do with the Chelsea Flower Show in London? One person. James Doran Webb (https://www.jamesdoranwebb.co.uk), an Englishman working with driftwood, has been displaying his artworks for several years. James collects cast-off driftwood and shapes them into beautiful animal shapes that find places in some of the most iconic gardens. Leaping horses, owls, reindeer, and the occasional dragon, James Webb's creations are avidly collected by landscapers to add accent to gardens in all sizes, using cast-off wood, fitting perfectly with the sustainable element—something Mr. Webb has done quite well for the last decade.
***
The Philippine International Flower Festival will be held at the PICC in Manila from January 14 to 18, 2024. Watch out for more info from our website!
Club Serena: A 'Serene Luxury' Experience in the Heart of Cebu's Diving Mecca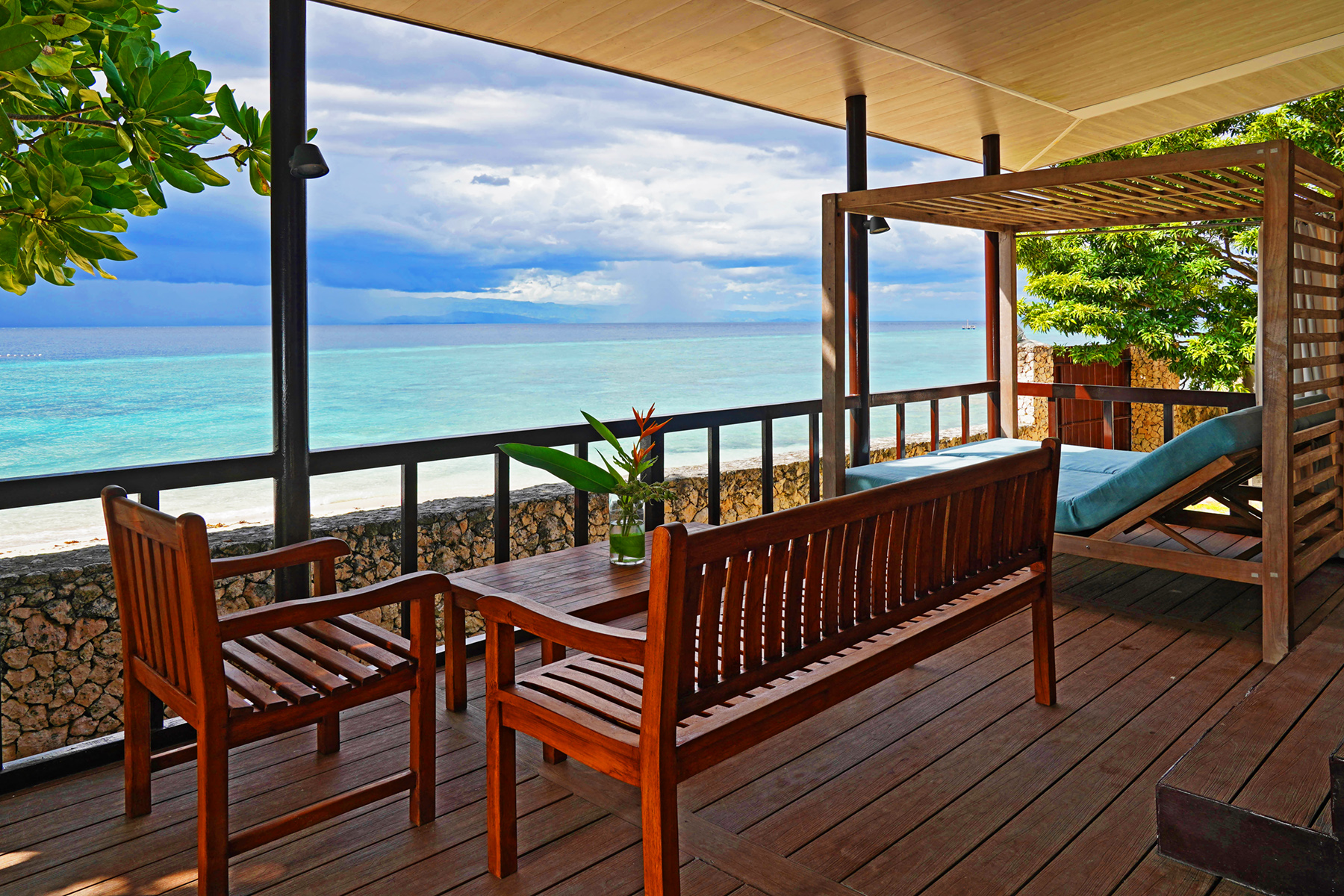 photography by GPA Art and Photography
A three-hour drive, or more, depending on traffic, the fishing town of Moalboal in the southwest of Cebu Island is an extremely popular destination for divers and weekenders who love the white sand and pink sunsets. It is also a favorite place to stay for expats looking for a laid-back life of endless coffees or cocktails.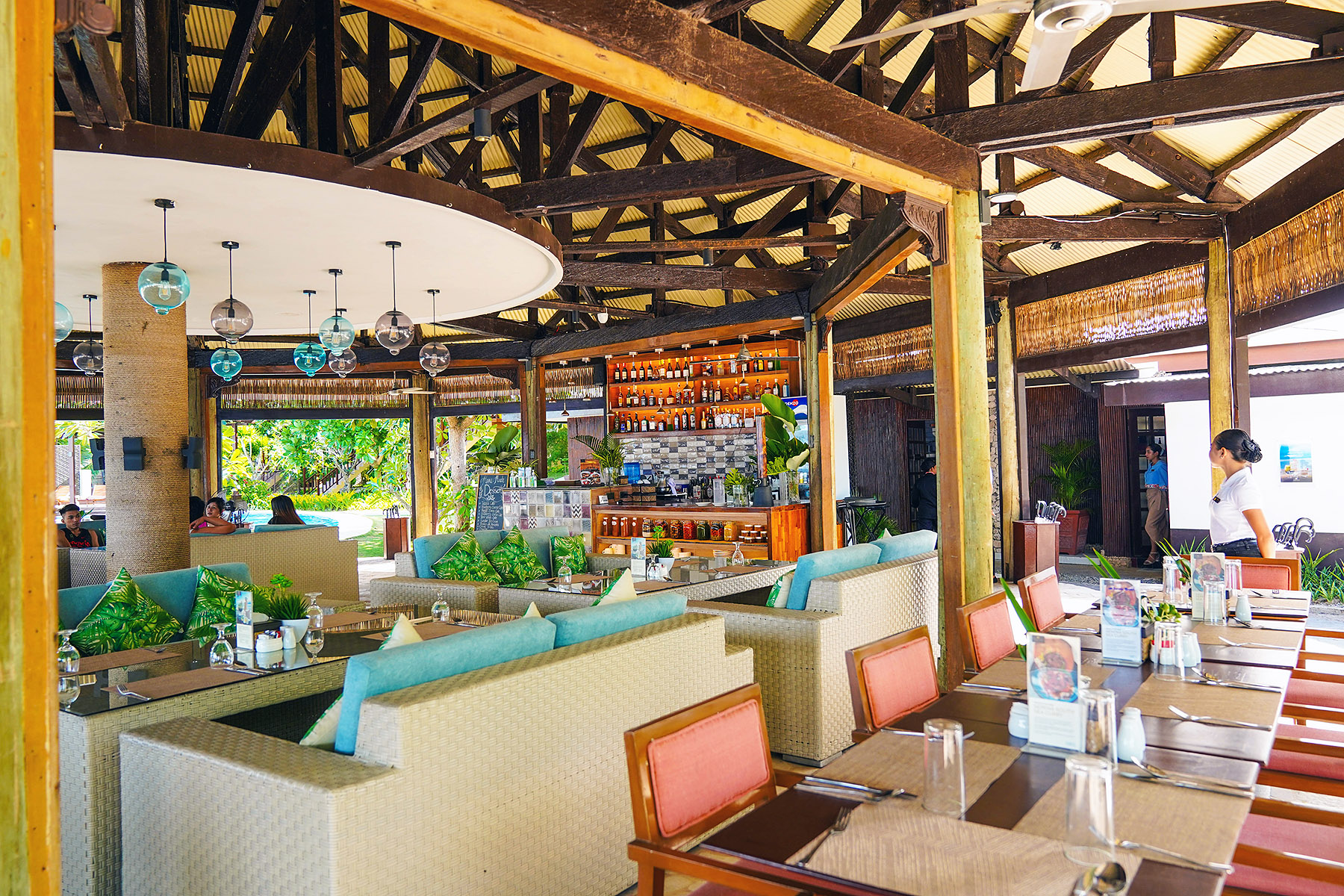 Thankfully, the big chain resorts haven't discovered it and places to stay are mostly small family-run resorts. But if pampering is what you are looking for, there is only one hotel to book in Moalboal. Club Serena Resort is a 1.7-hectare beachfront property perched above coral rocks, presenting a unique union of luxurious accommodations and a host of activities to be enjoyed. This hidden gem is reached through a dirt road away from the main highway. Fronting a wide swath of white sand beach, it is an easy walk past several smaller resorts to reach the main town.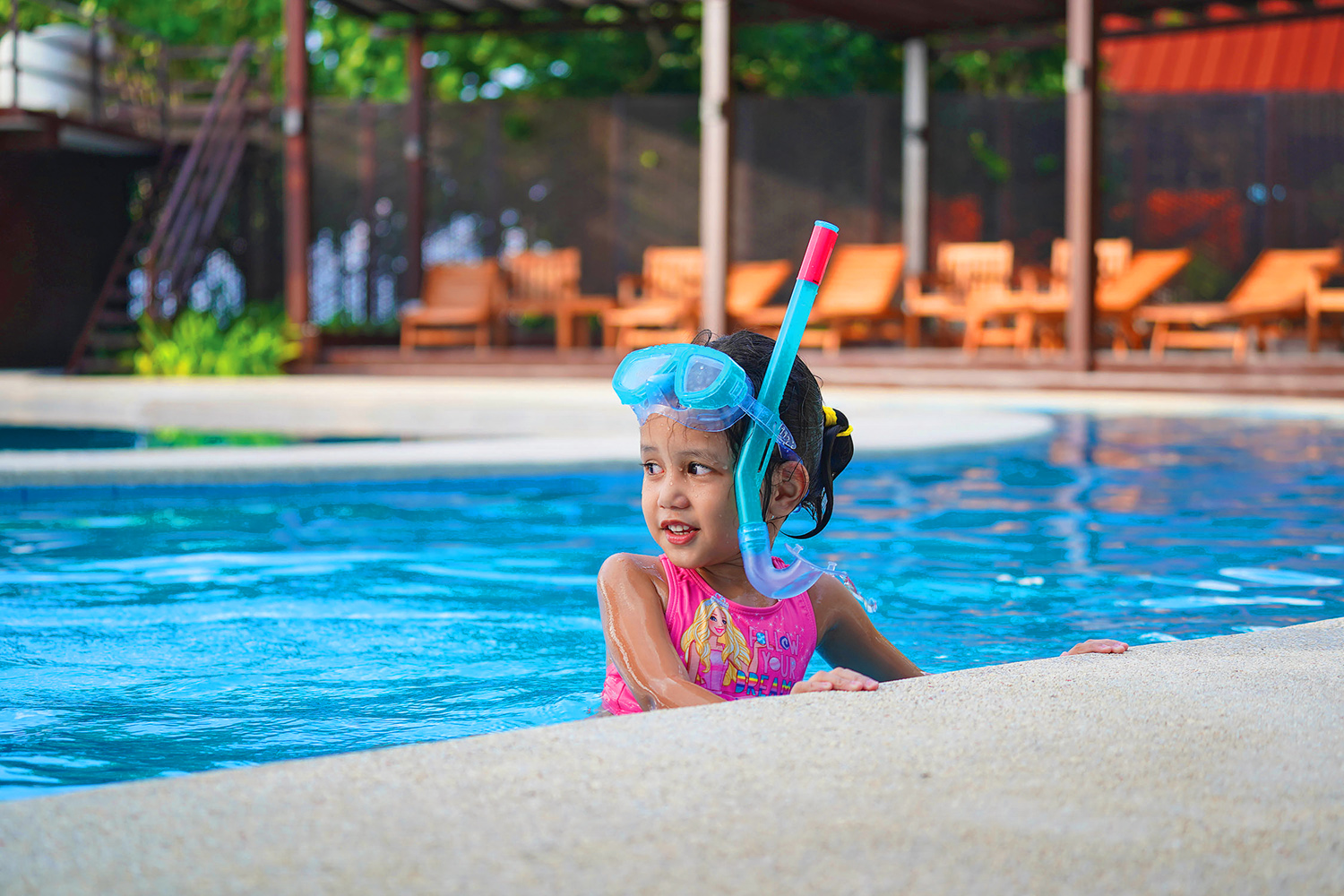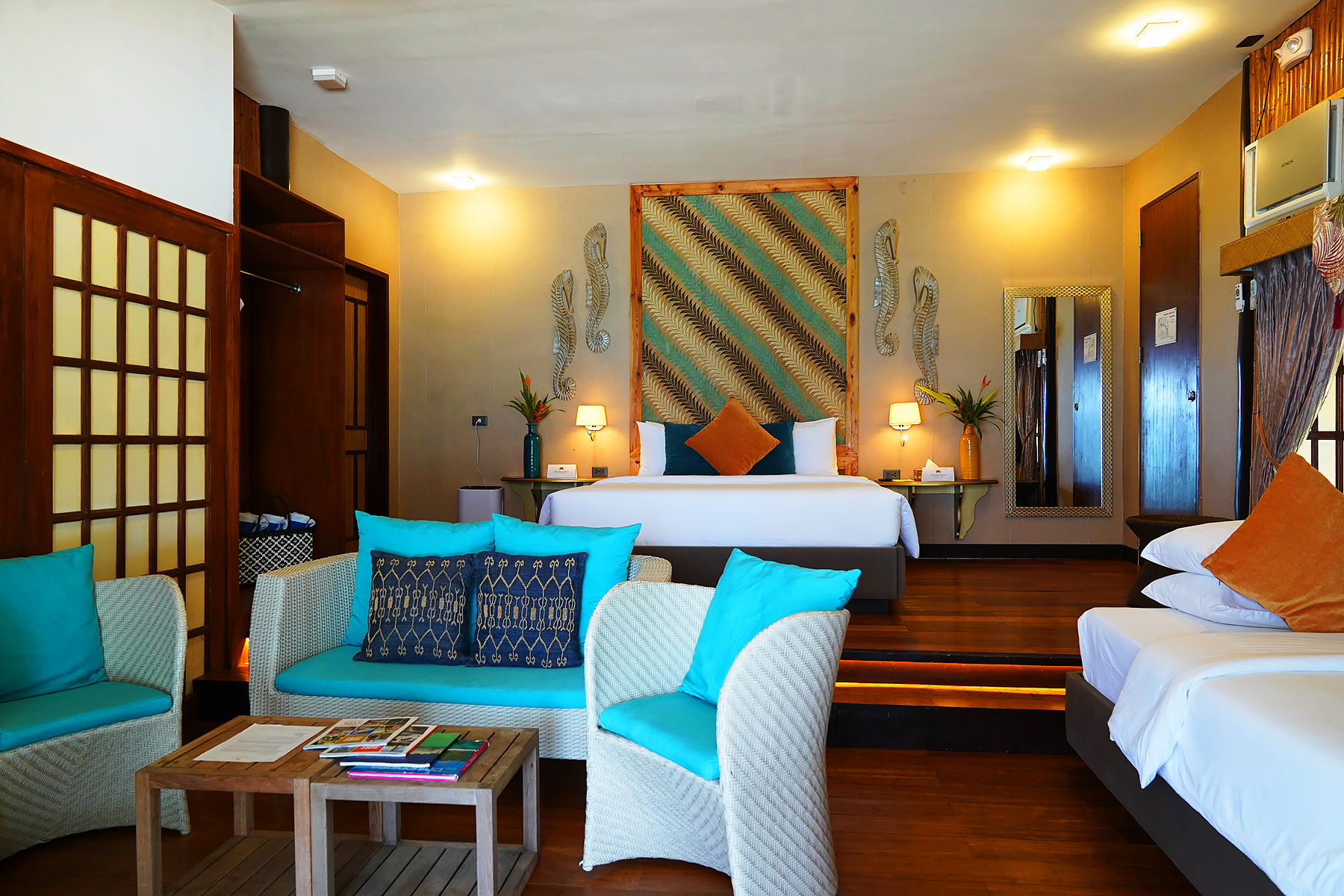 Recently renovated by noted architect James Jao, the new Club Serena has 17 rooms, three swimming pools, a restaurant, and a beachfront event space, all designed with modern Filipino aesthetic. On the drawing board are more rooms to be added, an expansion of their modern dive shop, and their popular Kids' Club program. Their food outlet, Mira, offers all-day dining, favorite among visitors and locals, as well as the growing expat community that has settled in Moalboal.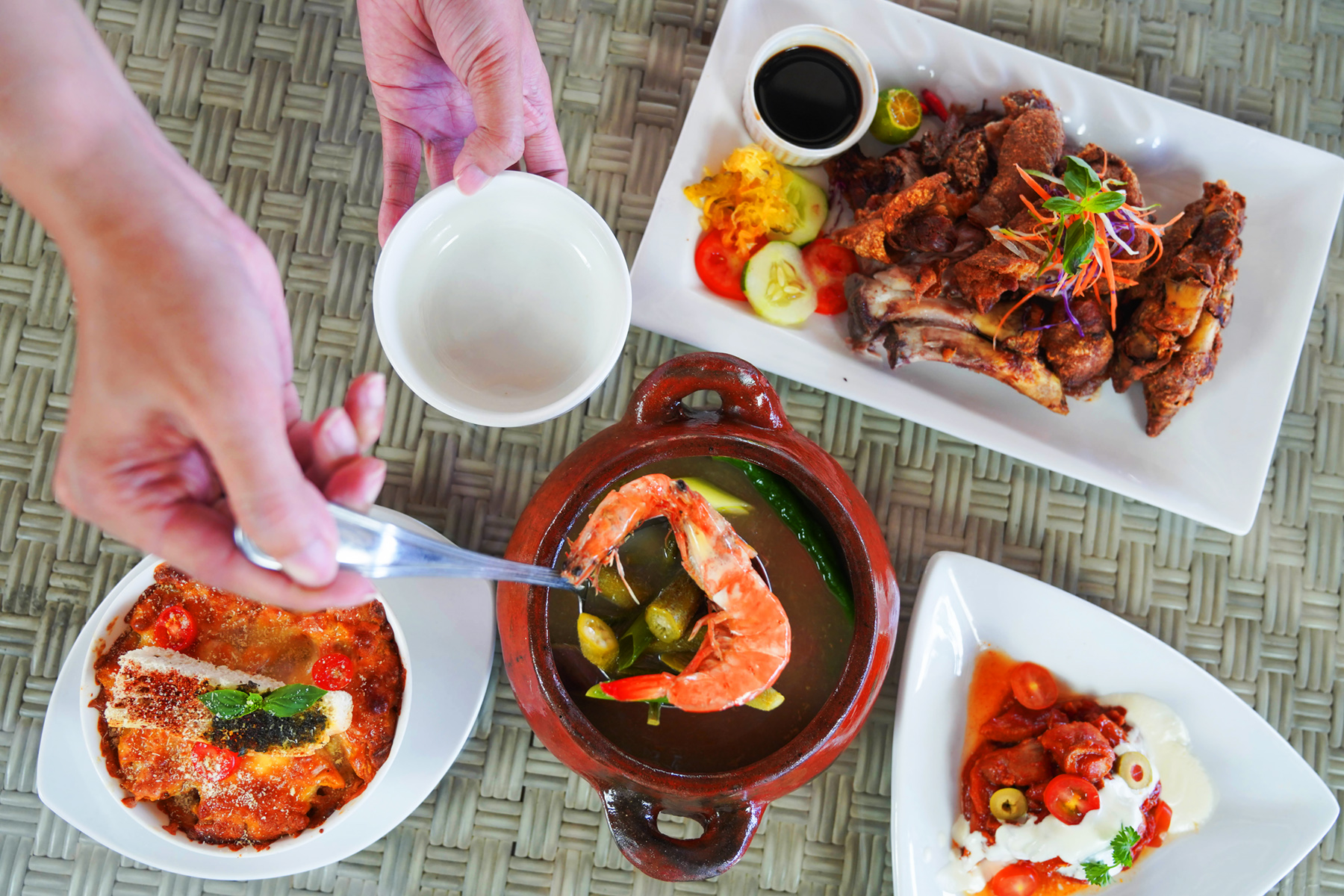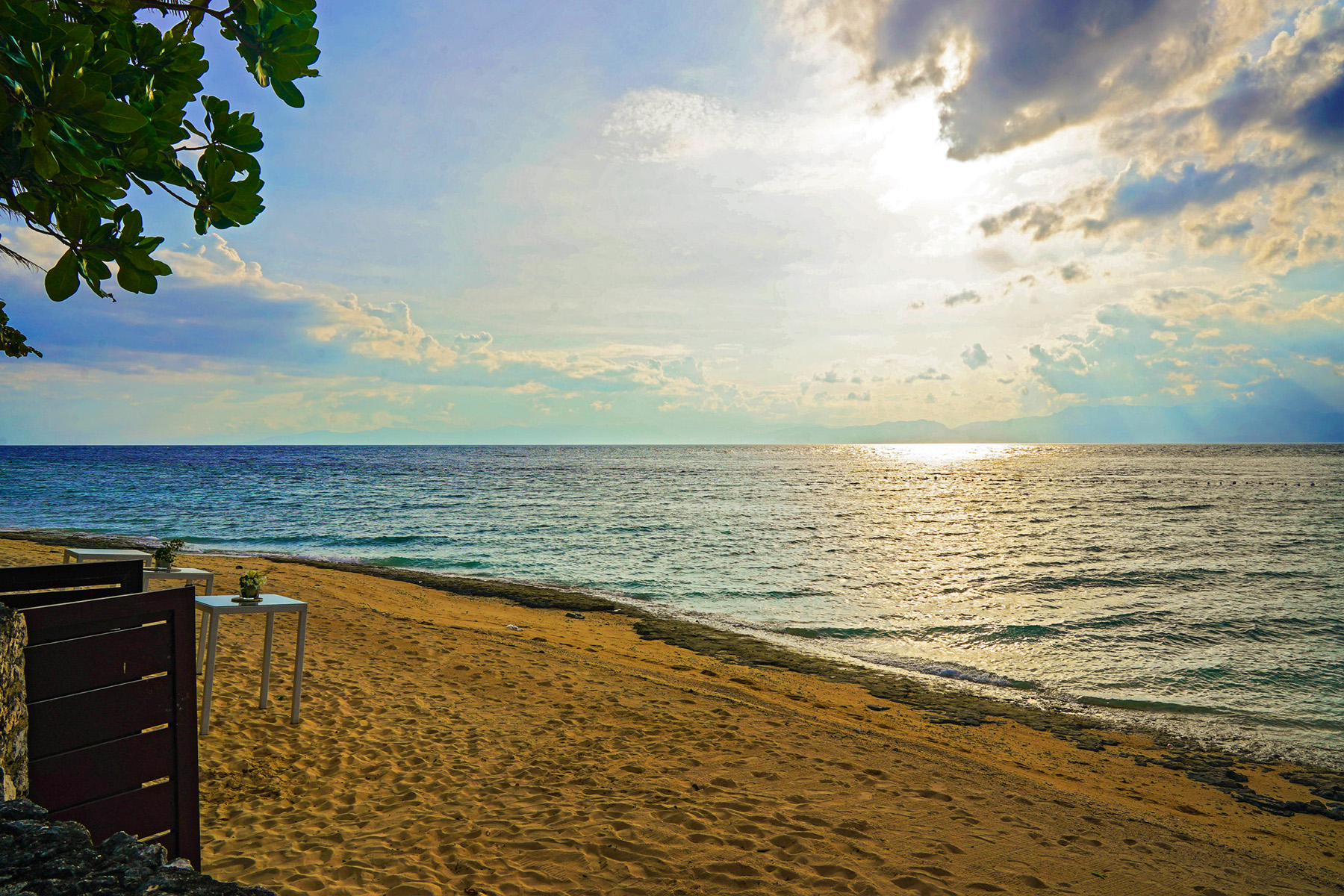 Club Serena offers diving courses for adults and kids by their resident operator, Seven Seas Aquanauts Phil. Corp, a PADI 5 accredited diving facility operating since 1988. For a complete list of the courses and their rates, please call (+63) 917.872.6367 or (+63) 905.459.5307.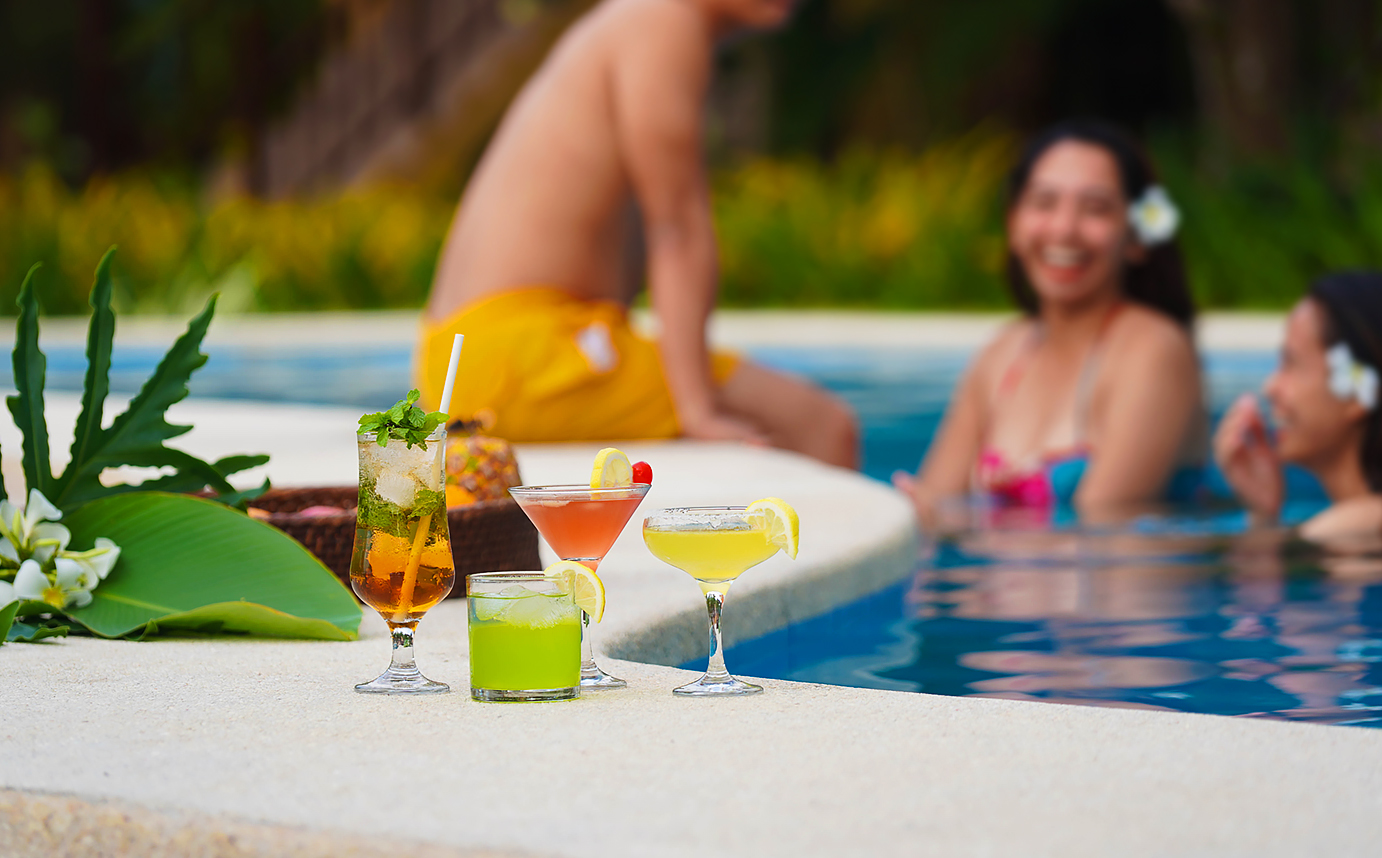 The resort encourages above-water activities as well, and they have several paddle boards and kayaks available for guests to use.
For rates and more information, visit www.clubserenaresort.com or email sayhello@clubserenaresort.com or (+63) 917.872.6367 or (+63) 905.459.5307. You can also visit their Facebook page for updates.