Dine around the world at The Sails
A new culinary journey sets sail as Mövenpick Hotel Mactan Island Cebu's all-day dining outlet introduces its nightly themed buffet concepts.
"We're excited to welcome everyone at The Sails with this special offering that's sure to delight all those with discerning tastes and palates," shares Jeryl Tio, the hotel's Food and Beverages manager. "We treat our guests to a series of gastronomic feasts of different origins. Every day, there's always something new to look forward to, from weekdays to weekends."
On Mondays, guests can enjoy a variety of flavours from around the world with the East Meets West repertoire.
"It's like sailing from coast to coast, with our selection of cuisines that span a variety of cultures, heritages and cooking philosophies from across the globe," quips executive chef, Christian Bouby. "We go Mediterranean on Tuesdays and Thursdays, through which guests can savour epicurean delights from Spain, Italy, Greece and the coast of Lebanon. With a perfect balance of nutrition and taste, we bring to the table our own rendition of all-time favourites and traditional confections from the Mediterranean."
The dinner buffet on Wednesdays treat diners to a medley of ocean fresh bounty, all in flavourful mixes and essences.
"You can pick from a spread of our fresh catch at the grilling station and choose from special sauces, including Cebu's famous vinegar-soy. Make sure to swing by the carving station where we feature our chef's catch of the day," adds Mr. Tio.
The Filipino buffet on Fridays is one of the highlights of the week, with its traditional feast of local delicacies of diverse culinary heritage. Included in the line-up are signature regional fares such as Kare-Kare from Luzon, Cebu's Lechon Belly from the Visayas and the famous Aligue from Mindanao. Guests are also invited to watch the live cultural show and traditional Filipino harana (serenade) at the beach garden.
Explore Asia every Saturday and Sunday and tickle your taste buds with the robust flavours and aromatic spices from Vietnam, Singapore and Thailand, the seasoned noodles and sensible bites from Korea and Japan, and the delectable fare from the great wok of China. Add to that the unique delicacies from varied cultures and traditions of the Philippines.
Take a bite out of the world and try a new dining experience every night at The Sails restaurant of Mövenpick Hotel Mactan Island Cebu. The dinner buffet is priced at PHP1,600 nett per person. Checked-in guests are given the exclusive Mövenpick privilege of a special dinner buffet rate of PHP1,280 nett.
THE SAILS RESTAURANT
Mövenpick Hotel Mactan Island Cebu
Punta Engaño Road, Mactan Island
(6332.) 492 7777 | hotel.cebu@moevenpick.com
LONDON IN FULL BLOOM: An Exclusive Look at the recent Chelsea Flower Show
The Chelsea Flower Show in London, one of the most prestigious horticultural events in the world, returned in full glory in May 2023, captivating visitors with its stunning displays and landscape designs. Held annually on the grounds of the Royal Hospital Chelsea in London, this year's show proved to be a true feast for the senses, showcasing an array of breathtaking gardens, vibrant floral arrangements, and innovative landscaping. The 3-day event showcased 36 outdoor gardens, including four balcony gardens for small spaces. Inside the giant pavilion, blooms compete with each other, exotic flowers, roses, and many more.
The 2023 Chelsea Flower Show embraced a Nature's Harmony theme, with a strong focus on sustainability and mental health. The show's organizers emphasized the importance of sustainable gardening practices and biodiversity conservation, inspiring attendees to create beautiful outdoor spaces while preserving and protecting the environment.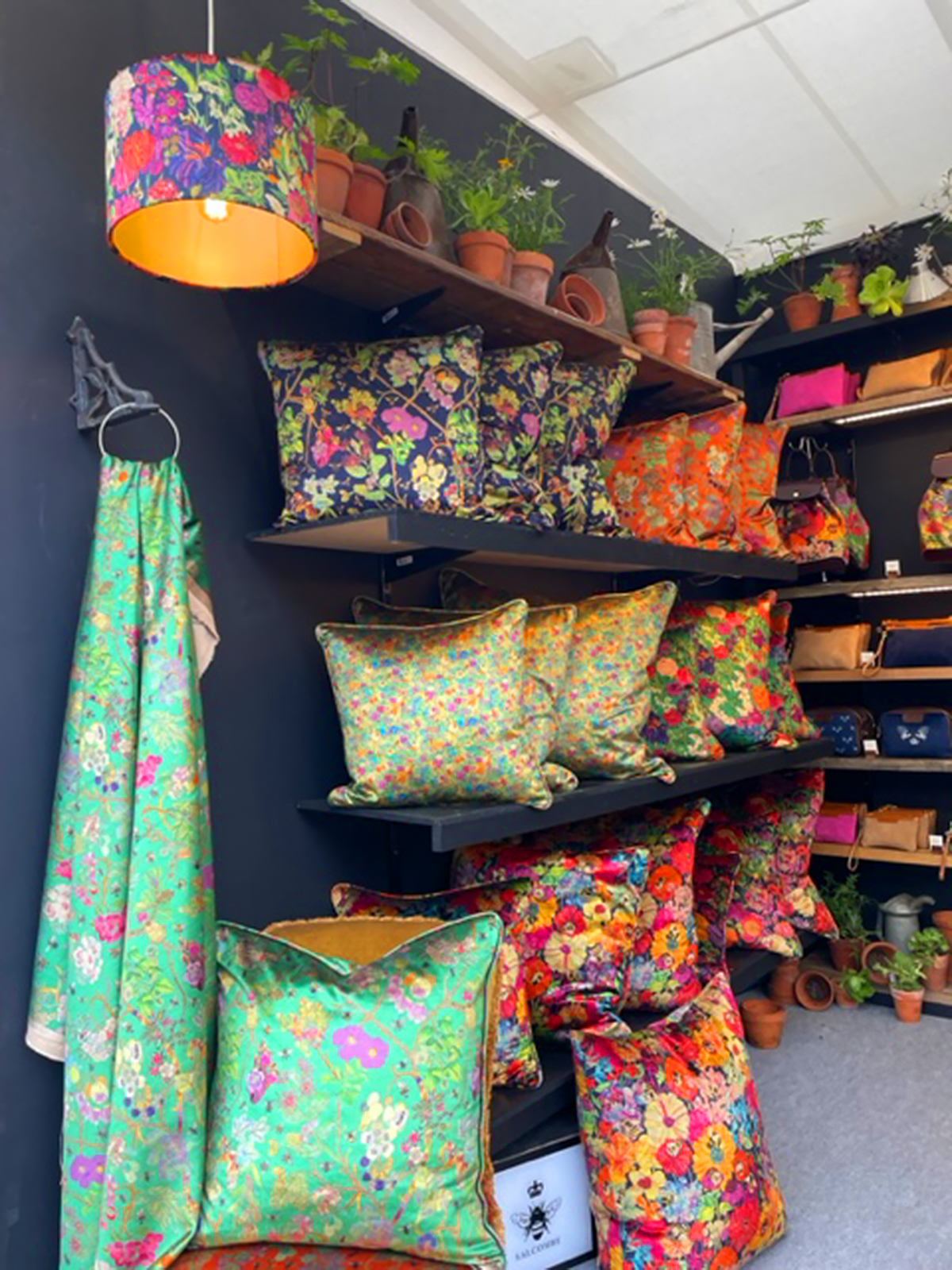 What's Cebu got to do with the Chelsea Flower Show in London? One person. James Doran Webb (https://www.jamesdoranwebb.co.uk), an Englishman working with driftwood, has been displaying his artworks for several years. James collects cast-off driftwood and shapes them into beautiful animal shapes that find places in some of the most iconic gardens. Leaping horses, owls, reindeer, and the occasional dragon, James Webb's creations are avidly collected by landscapers to add accent to gardens in all sizes, using cast-off wood, fitting perfectly with the sustainable element—something Mr. Webb has done quite well for the last decade.
***
The Philippine International Flower Festival will be held at the PICC in Manila from January 14 to 18, 2024. Watch out for more info from our website!