Dreaming of California at Mövenpick Hotel Mactan Island Cebu
Available throughout March and April 2019, the new menu tempts with fresh and innovative cuisine inspired by America's West Coast
It's near impossible to separate the idea of a gastronomical adventure from Mövenpick Hotels & Resorts. The brand has a knack for venturing into various cuisines, and whenever their culinary team at the Mövenpick Hotel Mactan Island Cebu comes up with a new menu, it's something that we at Zee constantly look forward to.
This time around, Executive Chef Jean Louis Leon, backed by his team, join the brand's global food and beverage campaign of Califonia Dreamin', a menu that serves up flavours from America's West Coast.
The California-inspired menu pays tribute to chefs who were instrumental in turning the world's palates toward fresh, locally-grown produce and mixing cultural influences from Latin America, Asia and Europe. It was back in the early '70s when Californian cuisine first caught flavour, when pioneering chef Alice Waters opened her restaurant, Chez Panisse. Quickly, it became known for its use of organic and locally-grown ingredients. Since then, entrepreneurial California chefs have not shied away from mixing unexpected combinations of ingredients and food styles, while making the most of the abundant sun-kissed produce for which the state is known.
Taking cues from the philosophy of sourcing locally, Chef Jean Louis re-creates the California Dreamin' menu in a way that highlights Cebu-grown ingredients. Mövenpick Hotel Mactan Island Cebu's California dreamin' à la carte menu features seven dishes of classic California fusion cuisine. Seafood, fruit, vegetables and fresh herbs figure prominently in a medley of bold flavours, surprising combinations and unpretentious style.
"Some ingredients, like the guinea fowl for example, aren't native to the area," Chef Jean Louis says, "so I substituted it with chicken, something we can find easily here."
That being said, it's easy to spot how he's made the campaign his own, aside from the switch in ingredients. The plates, for one, have been personally picked by Chef Jean Louis, as he shared at a previous dinner. As he's French, this shone through in how he assembled the dessert—lemon and avocado cheesecake—with a flair that most, if not all, French chefs have.
It's interesting to note that Cebu shares some similarities with California, as both celebrate the fusion of sunshine and seasonal fare. If this sounds like something right up your alley, California Dreamin' will be available at The Sails restaurant throughout the months of March and April 2019.
Check out the gallery above for a preview of the menu!
Trendy Renovation Ideas for the Home or Condo. Part 4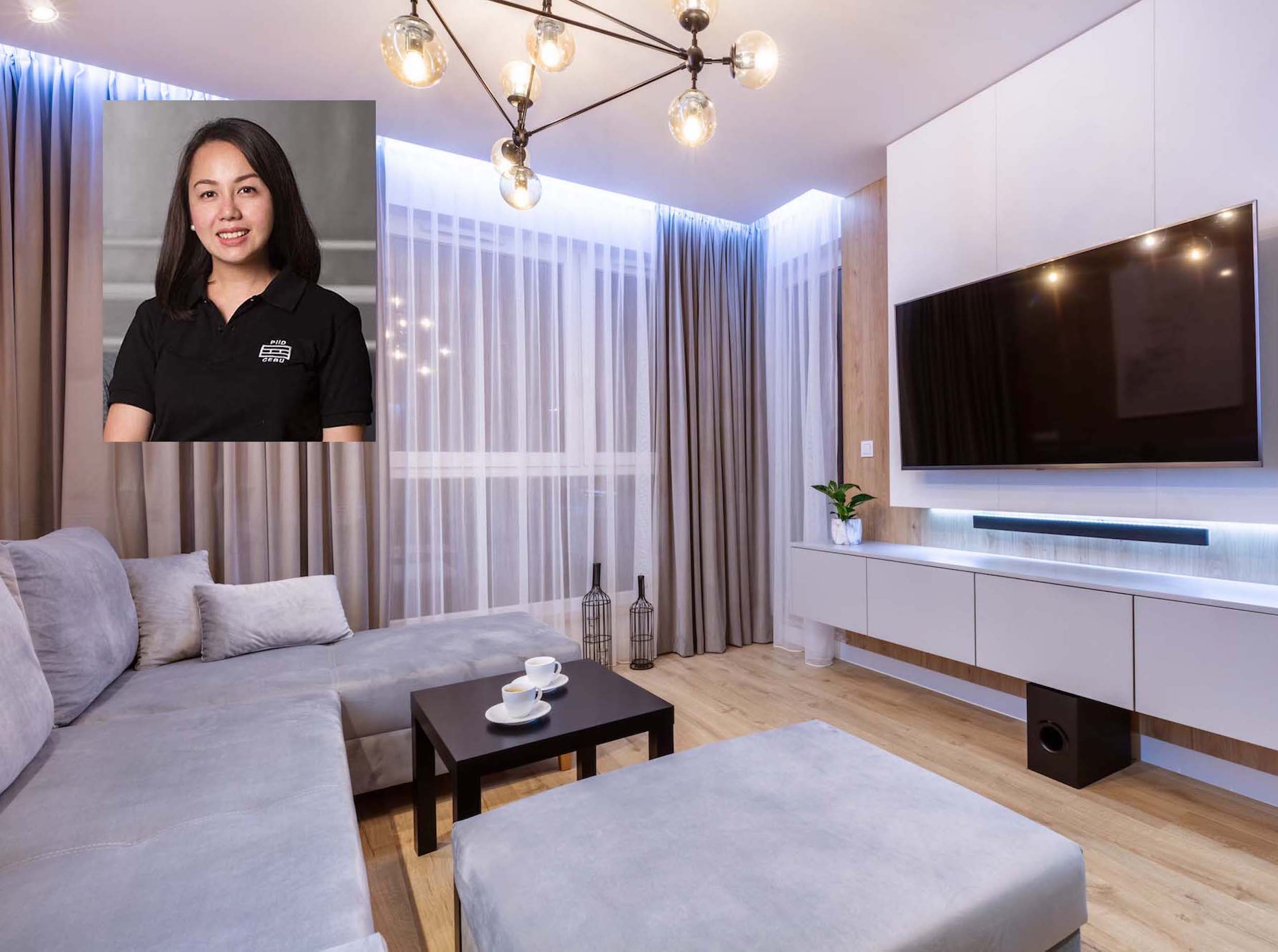 by Christa M. Cañizares IDr.
Part 4:  Upgrade your Choices
A.  Create different moods with lighting. The use of warm colored indirect lighting such as lamps, colored LED back lights, or even string lights can create a cozy and relaxing vibe after a day's work.
B.)  Convert to smart home systems. From door locks, CCTV cameras, you'll also be able to control and turn on lights, appliances even if you're away from home. All you need is a wifi connection and the applications on your mobile phone.
C.) Hire a professional interior designer. We always get an impression that hiring a professional would be expensive, but they actually help you make the best choices and save you from making bad purchases.
Trendy Renovation Ideas for the Home or Condo. Part 3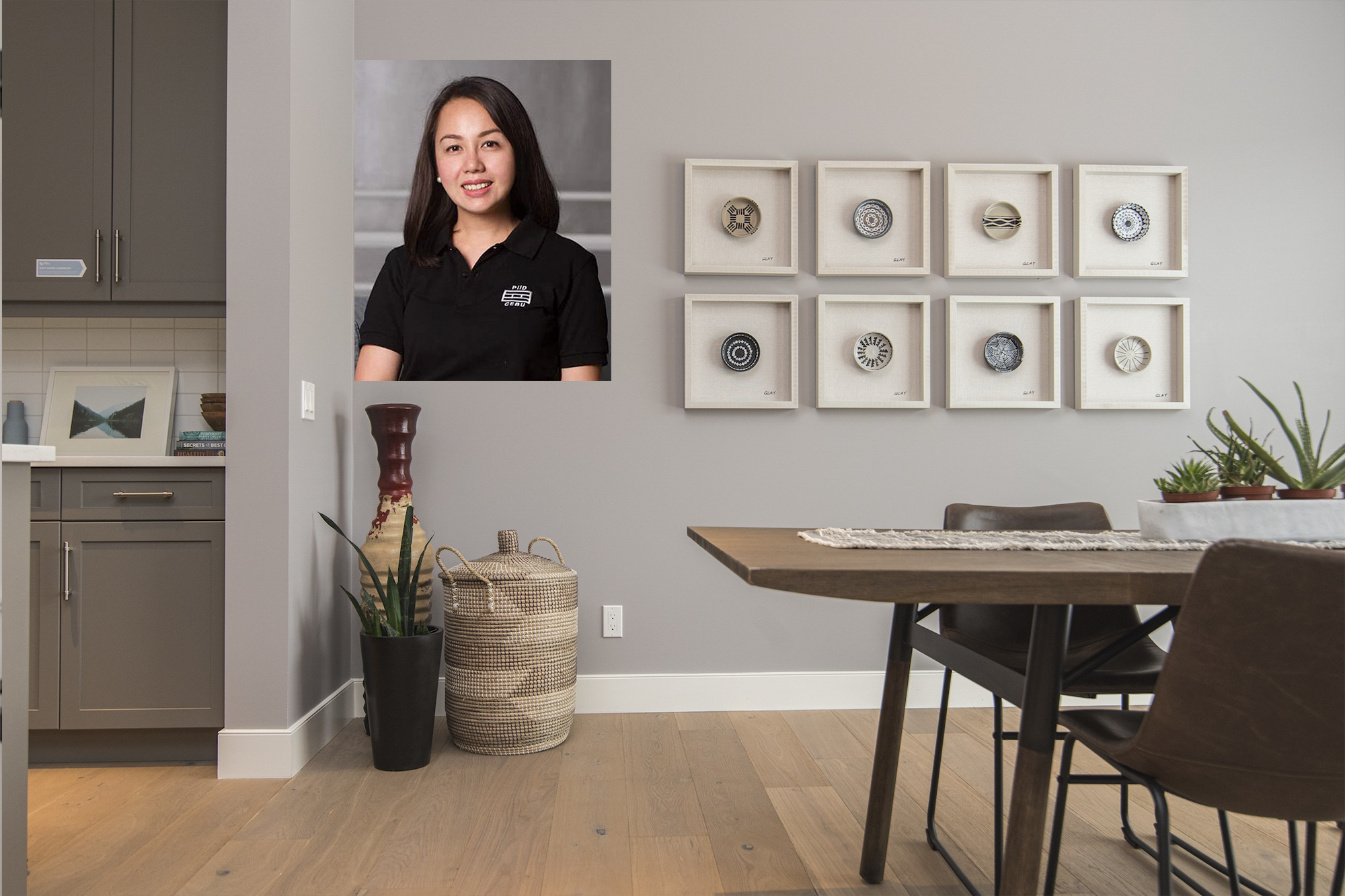 by Christa M. Cañizares IDr.
Part 3: Maximize Impact of Small Spaces
A.)  Storage spaces. You can go with concealed storage systems such as built-in cabinets on walls, under the bed or seating. Keep the items that you use often more reachable than the occasional ones. Choose what works best for your space and for your convenience.
B.)  Showcase your collection of interesting conversation pieces, like items you acquire from past travels, an artwork, an heirloom, coffee table books or a collector's item. Make sure to save a special place for them in your home.
C.)  Move things around to attract renewed energy into your space. May it be moving a sofa to the adjacent wall, creating a dining nook near a window, shuffling your accessories on to a different shelf? Little efforts go a long way.
Trendy Renovation Ideas for the Home or Condo. Part 2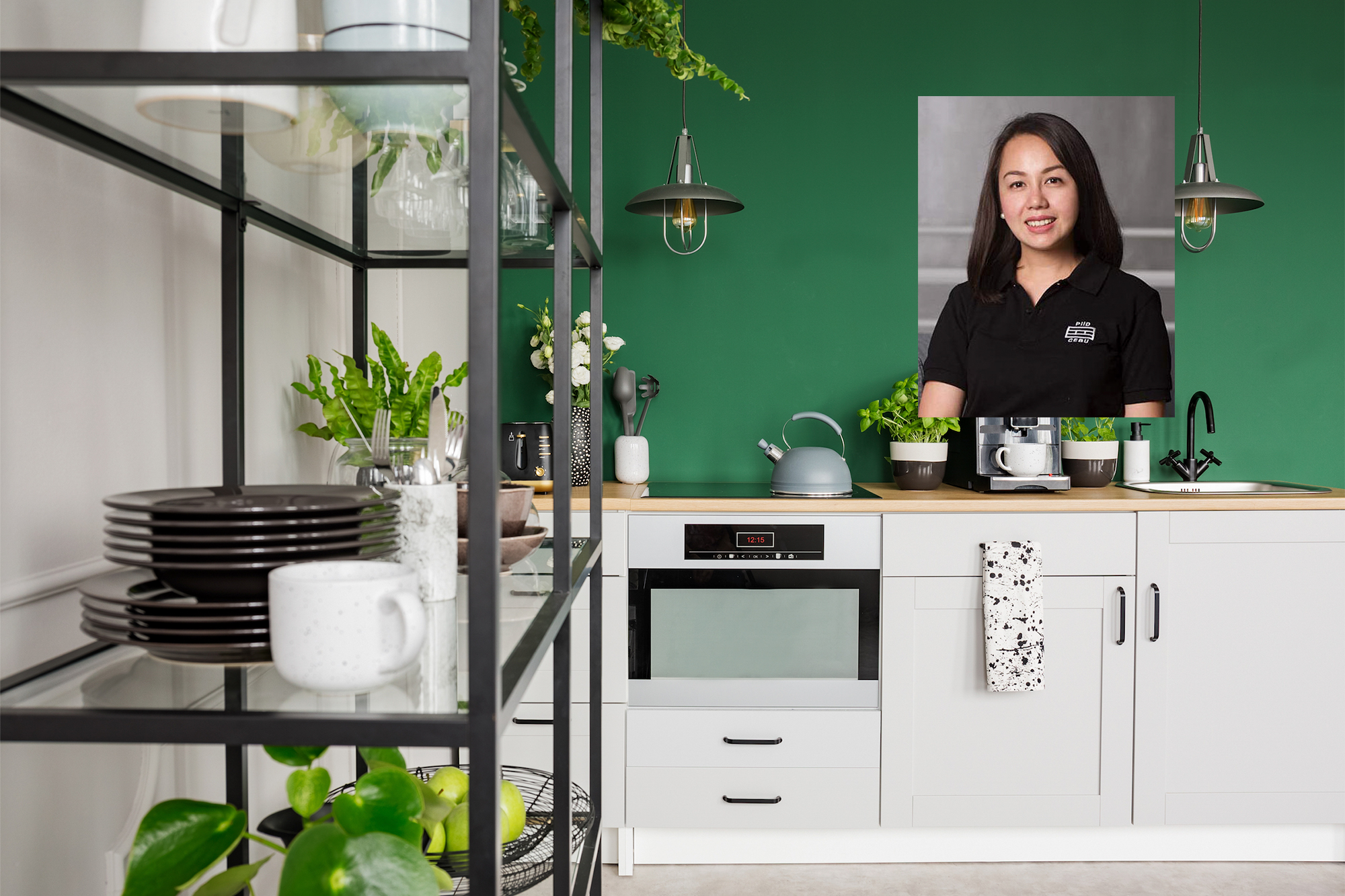 by Christa M. Cañizares IDr.
Part 2:  Create Visual Interest
A.)  Update your space with a fresh coat of paint. Some would love the white / minimalist theme, but one must also not be afraid to make a bold statement and have an accent wall, or even a wall mural.
B.)  Mix materials and textures to create depth and contrast. Wallpaper is an amazing decorative material that you can use for an instant upgrade. Another inexpensive approach is to use patterns and texture on soft furnishings such as curtains, pillows and sheets.
C.)  Setting up a coffee station, bar carts, vinyl corner, or workstation seems to be a trend to the young professionals nowadays.  Add functional pieces that serve as décor at the same time.