Cebu's Traffic Gets Worse by the Day—Here's How to Get Around It
With Cebu's traffic situation at a seemingly all-time worst, various local government units and private companies have proposed solutions. From better mass transit systems to a third Mactan- Cebu bridge, here's a rundown of the projects that could help us get to our destinations faster.
by Eldawn Catalan
This story is taken from our archives.
Originally published in Zee Digital Vol. 2 2018
Times have certainly changed. What used to be a 15-minute drive to a destination across the city has now become an hour of sitting in your car in the middle of clogged roads. Yes, you guessed it right—traffic.
Several factors contribute to the daily plague on our commutes such as the increasing number of vehicles on
limited roads, the mismanagement of road policies, and even the lack of discipline in local drivers. Whatever the case, the effect is exponential—being stuck in traffic in the beginning of the morning can greatly affect our productivity for the rest of the day.
The good news is that the government is taking steps to address this dilemma. Some of the proposed
solutions, however, are causing an uproar in the citizens, as there seems to be divided opinions on whether the proposals are feasible or not.
BUS RAIL TRANSIT
The year 2018 marks a decade of Mayor Tomas Osmeña's pursuit to implement the Bus Rapid Transit system. The mayor has been proposing the idea since the 1990s, but formal planning only began in 2008.
When completed, the proposed BRT Project will cover 16 kilometers from Bulacao to Talamban and will have 176 buses passing 33 stations every two to five minutes. Around 33,000 passengers are expected to use the BRT line daily.
With a loan assistance from the World Bank, the Php16- billion project has had its share of criticism, resulting in
delays in its implementation. Critics have said that the BRT is not the solution to the traffic crisis because Cebuís roads are too narrow. Environmentalists were also angered when the mayor had announced in an earlier interview that 2,000 trees would be cut down along the BRT route. however, this was resolved with the promise to replant the trees.
Targeted for completion in 2021, city officials have yet to secure the area and the right of way for the project.
MONO RAIL TRANSIT
A monorail transit system has also been proposed to help decongest traffic in Cebu. The project's main proponent is
Philtram Transportation Consortium Inc.
The initial proposal was for an 18-kilometer two-way alignment rail elevated from five to ten meters above the road, running from the South Road Properties all the way to Mandaue City. It will include building 14 stations with a
terminal hub located at the base of the Marcelo Fernan Bridge. The planned project, however, may even be expanded further north to Consolacion.
With six coaches that can each accommodate 125 passengers, the driverless trains are set to run at a maximum speed of 80 kilometers per hour. Philtram founder and COO Jose Guardo, Jr. assured that the train intervals will be at only 90 seconds even during the peak hours. The elevated monorail can transport 48,000 passengers in an hour per direction. The project, including the infrastructure, the trains and depot will cost approximately Php50 billion, an amount significantly cheaper and faster to build than the LRT.
Mayor Osmeña is supportive of the proposed project, as long as it does not interfere with his own BRT plans for the city.
LIGHT RAIL TRANSIT
With a consortium of both local and foreign companies working in partnership with the Department of Transportation, the construction of the proposed Light Rail Transit will begin in early 2019. Project developer Chris Kou confirmed that the processing of the documents started back in 2017.
Phase 1 of the planned LRT line will run from Carcar City to Danao City, and vice versa, and could benefit 2.8 million people. The project developer stated that the LRT will provide a fast, efficient and reliable transport system which will be built with no cost to the government and no government subsidy for its operation.
It will be Cebu City's first rail transport to run in a subway system. In order to minimize the use of existing roads for the columns of the rail's infrastructure, the LRT will go above ground beyond Cebu City. The public is also assured that it will be constructed with minimum disruption to existing vehicular traffic.
Michael Dino, Presidential Assistant for the Visayas, has favored the Light Rail Transit project over the BRT which would require the narrow roads to be widened before other steps are pursued. ìI am one with the Cebuanos in their quest to solve the traffic problem, which has worsened through the years because of neglect and incompetence by local leaders who don't believe in planning," he says. "I am also a daily commuter. I know how it feels to get stuck in traffic."
WATER BUS
Cebuanos will soon be provided an alternative and traffic-free mode of transportation with the introduction of the Water Bus. Maxboat Marine Corporation, the builder of the waterbus, will run the service. The company operates from Cebu City and has its shipyard in Danao City.
There will initially be five vessels with a seating capacity of 70 passengers. With an average speed of 21 knots, the twinengined boats will sail from Cebu City going south to Naga, Oslob, Dalaguete and Santander with a
northbound route to include Liloan, Danao and Bogo.
"The vision is actually to provide better transport to these locations at about half the price, and half the travel time," says Maxboat Chief Executive Officer Barbara Salmero.
The company has not announced a date for the operations of the Water Bus to start.
THE THIRD BRIDGE
Construction of the third bridge is finally underway to connect the Cebu mainland with Mactan Island. This urgently-needed link will offer an alternate route to lessen traffic in Metro Cebu as well as
along the two existing bridges.
The link óofficially the Cebu-Cordova Link Expressway (CCLEX)ó will start at the South Road Properties on the Cebu City side, crossing over Mactan Channel and will end in Cordova town. It can handle 40,000 vehicles daily while cutting travel time between Cebu City and Mactan in half.
The CCLEX will fully stretch for 8.25 kilometers, but the bridge itself is actually only 390 meters long and will rise 51 meters above sea level. The 4-laned cable-stayed bridge is designed with 2 lanes in each direction, with a 1.7 meter-wide lane for pedestrians and bicycles on both sides.
Target date for the project's completion is the first quarter of 2021, in time for the grand celebration marking the 500th anniversary of Ferdinand Magellan's arrival in Cebu. There is a proposal to name it as the Sto. Niño Bridge.
A project of the Metro Pacific Tollways Development Corp., the company is responsible for the bridge's construction, financing and operations. A toll fee of P89 is initially pegged for private cars once the bridge is finished.
INTEGRATED INTERMODAL TRANSPORT SYSTEM
The Department of Transportation (DoTr) has announced that it will implement an integrated transport system in Metro Cebu. This system incorporates a point-to-point (P2P) bus system; a monorail in Lapu-Lapu City; the Bus Rapid Transit (BRT) in three-lane roads; and the Light Rail Transit (LRT) lines from Carcar to Danao, and from Mandaue to the Mactan-Cebu International Airport.
"There is no single solution to address transportation issues. It needs a basket of solutions, that is why we
are pursuing the implementation of the integrated intermodal transport system in Cebu in the next two years,"DoTr Secretary Arthur Tugade says.
The IITS is a multi-faceted plan developed after due consideration of Metro Cebu's road profile and the fast-growing need of efficient mass transport systems. It has earned the support of Cebu's business community and is well
received by the commuting public.
With the planned projects for better mass transportation, we hope to see these traffic solutions come to fruition soon. It will certainly help solve the daily dilemmas most of us face, and reverse the damage bad traffic is having on Cebu's economic growth.
Of course, as citizens, we can also do our part by following road rules, practicing good driving etiquette,
and being responsible pedestrians.
For now, we would just have to wait. hopefully, as the saying goes, a little patience will go a long way.
Trendy Renovation Ideas for the Home or Condo. Part 4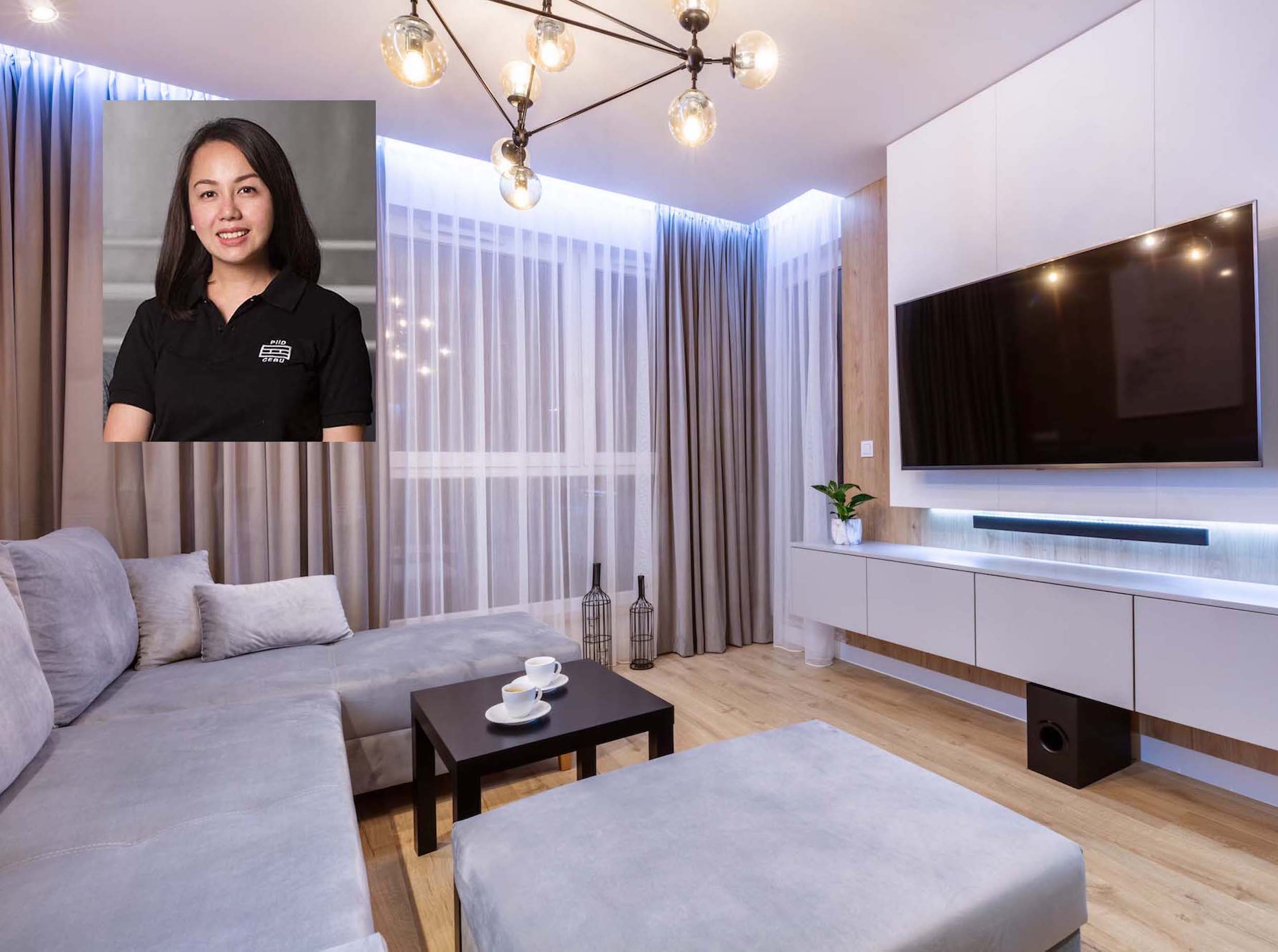 by Christa M. Cañizares IDr.
Part 4:  Upgrade your Choices
A.  Create different moods with lighting. The use of warm colored indirect lighting such as lamps, colored LED back lights, or even string lights can create a cozy and relaxing vibe after a day's work.
B.)  Convert to smart home systems. From door locks, CCTV cameras, you'll also be able to control and turn on lights, appliances even if you're away from home. All you need is a wifi connection and the applications on your mobile phone.
C.) Hire a professional interior designer. We always get an impression that hiring a professional would be expensive, but they actually help you make the best choices and save you from making bad purchases.
Trendy Renovation Ideas for the Home or Condo. Part 3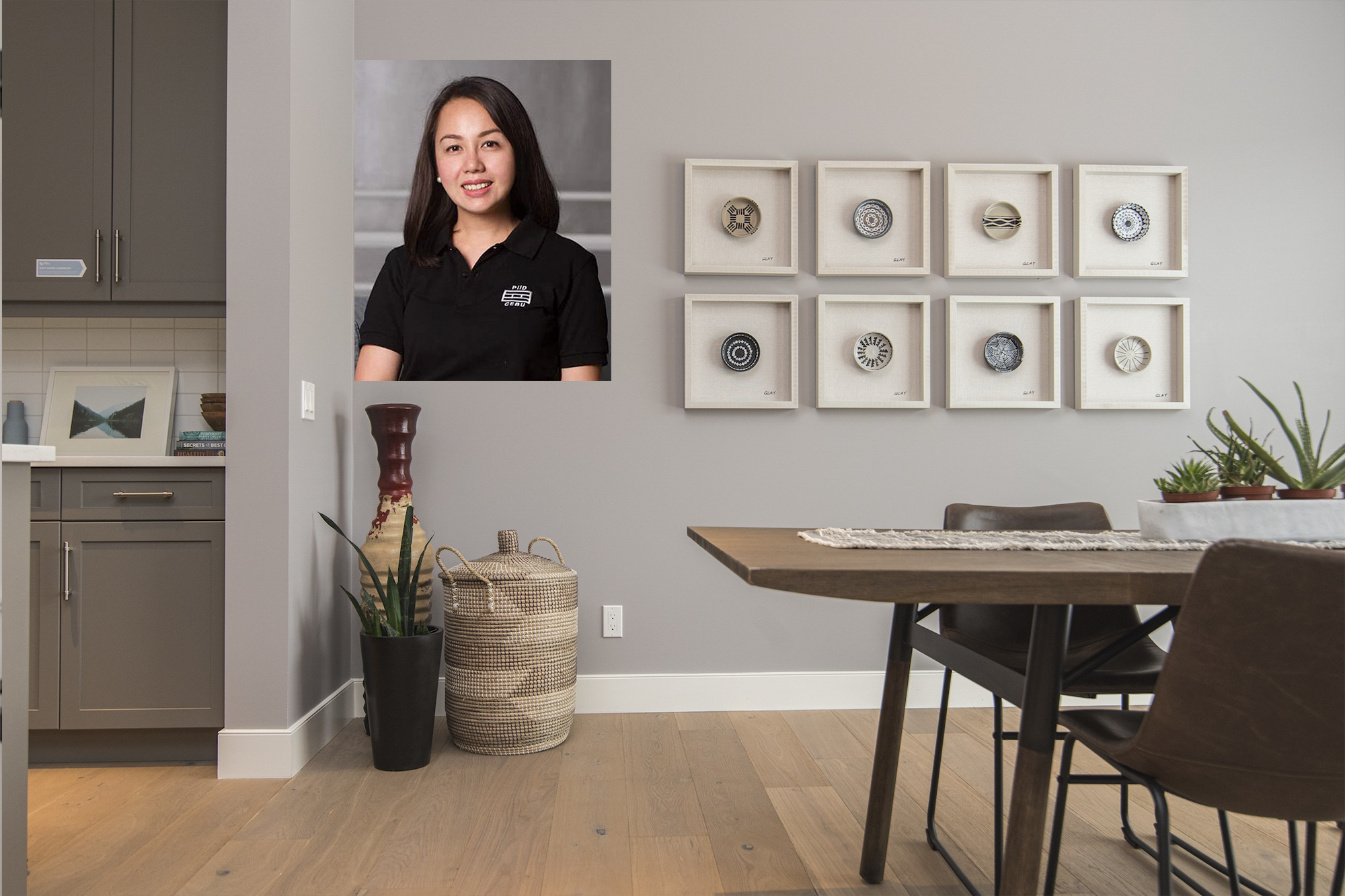 by Christa M. Cañizares IDr.
Part 3: Maximize Impact of Small Spaces
A.)  Storage spaces. You can go with concealed storage systems such as built-in cabinets on walls, under the bed or seating. Keep the items that you use often more reachable than the occasional ones. Choose what works best for your space and for your convenience.
B.)  Showcase your collection of interesting conversation pieces, like items you acquire from past travels, an artwork, an heirloom, coffee table books or a collector's item. Make sure to save a special place for them in your home.
C.)  Move things around to attract renewed energy into your space. May it be moving a sofa to the adjacent wall, creating a dining nook near a window, shuffling your accessories on to a different shelf? Little efforts go a long way.
Trendy Renovation Ideas for the Home or Condo. Part 2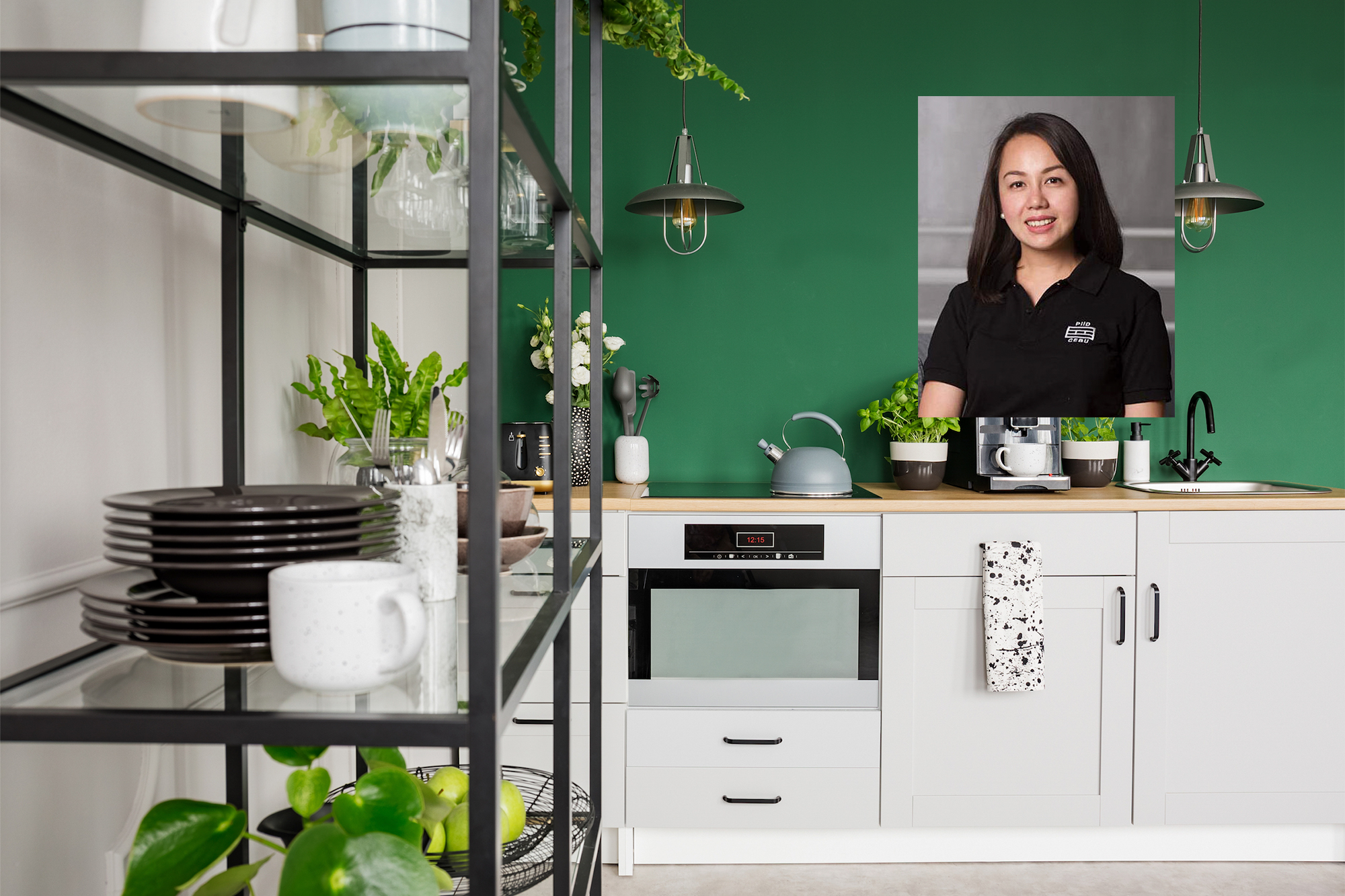 by Christa M. Cañizares IDr.
Part 2:  Create Visual Interest
A.)  Update your space with a fresh coat of paint. Some would love the white / minimalist theme, but one must also not be afraid to make a bold statement and have an accent wall, or even a wall mural.
B.)  Mix materials and textures to create depth and contrast. Wallpaper is an amazing decorative material that you can use for an instant upgrade. Another inexpensive approach is to use patterns and texture on soft furnishings such as curtains, pillows and sheets.
C.)  Setting up a coffee station, bar carts, vinyl corner, or workstation seems to be a trend to the young professionals nowadays.  Add functional pieces that serve as décor at the same time.