Cebu's 5 Best Cocktails to Indulge in After a Long Day
There's more to a good cocktail than alcohol and some syrup. Former Zee editor Shari Quimbo shares her picks of alcohol concoctions to indulge in at the end of the day.
Text by Shari Quimbo
There's something that feels indulgent about ordering a cocktail—and no, I'm not talking about the Rum and Cokes that you down on Saturday nights at dive bars to get drunk. Mixing cocktails, as it turns out, is a little bit of an art and science. There's a certain combination of the right, premium ingredients that brings out the flavors of a spirit, creating one that pleases your taste buds as much as it gives you a good buzz.
Thankfully, Cebu's cocktail scene has changed. There's a continuously growing number of restaurants that offer specialty cocktails, bringing their own spins to classic concoctions, or coming up with something entirely new. For one, Jan Rodriguez at The Weekend presents some incredibly delicious takes on the Gin & Tonic that make you feel like you've never actually had a real one before.
But sometimes, more than just the taste, cocktails can create a feeling, whether it's boosting your energy, encouraging conversation, or calming you down. It can even complete an experience—after all, what would an afternoon at the beach be without a refreshing glass of your preferred poison? Aside from the aforementioned mixes at The Weekend, here are my favorite drinks in the city.
Caipimara at Ibiza Beach Club
Perched on top of Mactan's blue waters, the Ibiza Beach Club is one of the best spots to enjoy a drink on a sunny afternoon. I particularly enjoy the Caipimara—vodka mixed with passionfruit and lime juice, with some brown sugar. Fruity and sweet, it's the kind of summer refreshment to enjoy while lounging on one of Ibiza's net beds.
Of course, Ibiza offers a number of other delicious mixes to enjoy. There's the Ibiza Sour and Ibiza Mojito, elevated versions of the classics. Something even fruitier is the Sangria, with chunks of fruit that add another level of flavor to the drink.
Movenpick Hotel & Resort, Punta Engano,
Mactan Island
Open from 6:00 PM to 10:30 PM on
Mondays to Thursdays, and 6:00 PM to 2:00 AM on
Fridays to Sundays
Mantegalo Seco at Enye
When Enye opened at Crimson Resort and Spa Mactan, locals were excited to sample Chef Chele Gonzales' modern Spanish cuisine. A pleasant surprise, though, were the offering of handcrafted cocktails that could be enjoyed on their own for happy hour, or to complement the dishes served.
Enye has a number of signature cocktails, but we have to highlight the Mantegalo Seco. Especially popular during the restaurant's launch, the cocktail has chardonnay, lime, brown sugar, pineapple and cachaca, a spirit made from sugarcane. It's a play on sweet and sour flavors that make for a refreshing afternoon drink.
Crimson Resort and Spa Mactan,
Seascapes Resort Town, Mactan Island
Open from 6:00 PM to 11:00 PM every day
Burning Bush at Morals & Malice
Definitely with its own flair, the Burning Bush gets plus points for presentation. The drink is served with a burning rosemary twig, its smoke enclosed under a rounded glass that is removed upon serving. The rosemary scent is a nice prelude to its flavors—single malt whiskey and Makers Mark bourbon complemented with ginger liquer, fig syrup, Yoichi salinated herb, and lemon.
Aside from the Burning Bush, Morals & Malice offers a number of other delicious cocktails that were created by Manila-based mixologist Kalel Demetrio. It's the kind of drink that best kicks off a night on the town.
The Tinder Box, Gov. M. Cuenco Avenue,
Kasambagan, Cebu City
Open from 4:00 PM to 12:00 AM on
Mondays to Thursdays, and 4:00 PM to
2:00 AM on Fridays and Saturdays
Dill or No Dill at The Pig & Palm
I have to admit, part of this cocktail's appeal is its cheeky pun of a name. In fact, The Pig & Palm's cocktail list, which was crafted by The Social Company's bar executive Jamie Jones, reads like a wordplay exercise: Rum DMC, Coff Medicine, Notorious P.I.G, among others.
The Dill or No Dill is made with gin, lemon juice, elderflower cordial, cucumber dill and smoked salt. It's one of those selections whose popularity boils down to personal preference; some people I know find the dill too strong for their liking. As for me, I love the sort of herby taste it brings to the cocktail, and it's a light, refreshing one to enjoy with dinner.
MSY Tower, Pescador Road, Cebu
Business Park, Cebu City
Open from 11:00 AM to 12:00 AM on
Sundays, Tuesdays to Thursdays, and 11:00AM to 2:00 AM on Fridays and Saturdays
LG Campbell Punch at Circa 1900
If you haven't already noticed based on my choices, I have a preference for the sweet and citrusy.
Another drink that brings that together wonderfully is the LG Campbell Punch from Circa 1900. The old-fashioned house is the perfect place to enjoy this summery cocktail, which is made with dark rum, fresh calamansi juice and coconut sugar. Enjoy with one of Circa's delicious starters: the Ube Ravioli with Shredded Pork Lechon and Apple, or the Crispy Spice and Pepper Squid are great savory choices that counter the sweetness.
Sanjercas Ville Extension Road, Gorordo
Avenue, Lahug, Cebu City
Open from 11:00 AM to 12:00 AM every day
Trendy Renovation Ideas for the Home or Condo. Part 4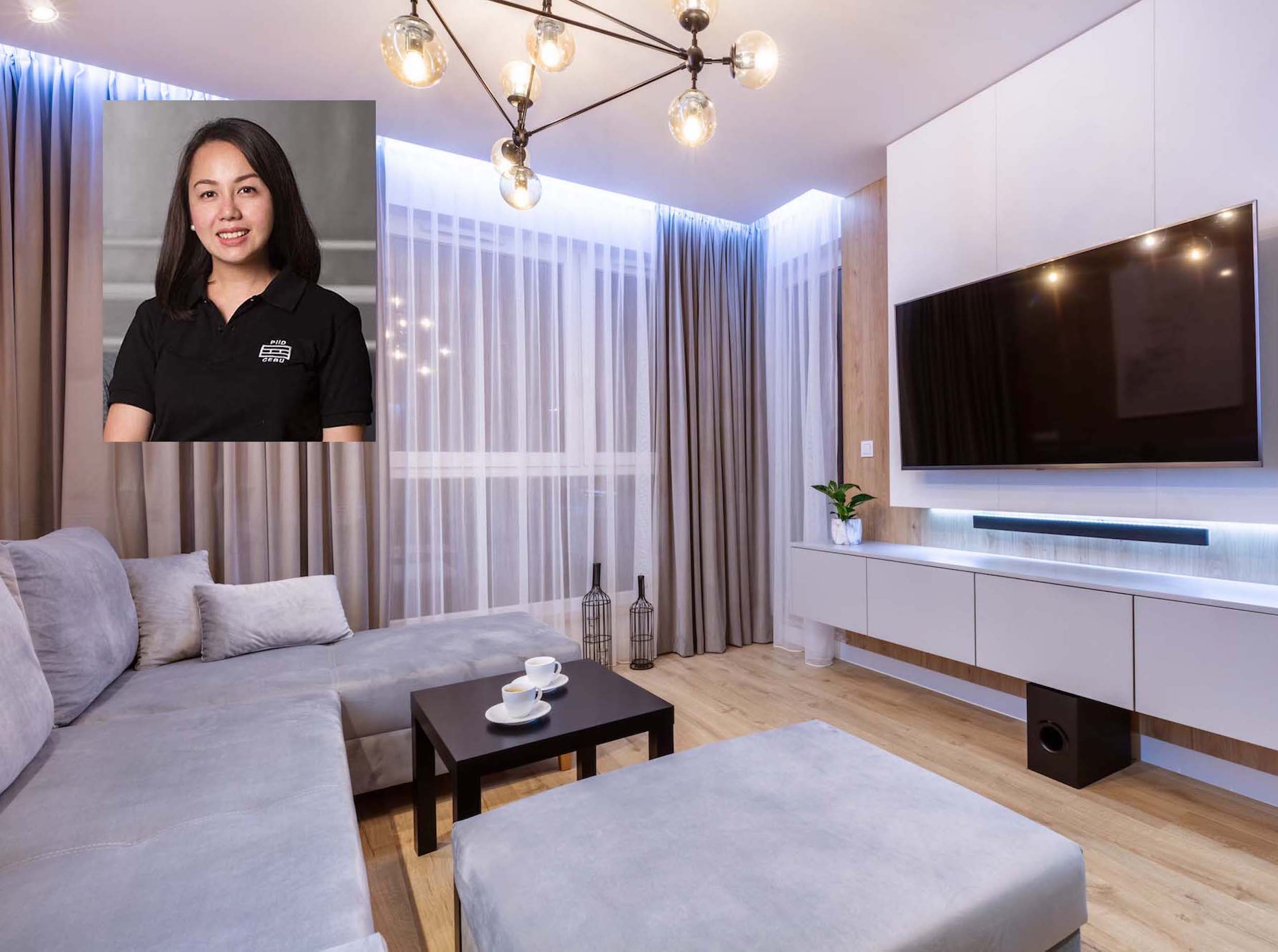 by Christa M. Cañizares IDr.
Part 4:  Upgrade your Choices
A.  Create different moods with lighting. The use of warm colored indirect lighting such as lamps, colored LED back lights, or even string lights can create a cozy and relaxing vibe after a day's work.
B.)  Convert to smart home systems. From door locks, CCTV cameras, you'll also be able to control and turn on lights, appliances even if you're away from home. All you need is a wifi connection and the applications on your mobile phone.
C.) Hire a professional interior designer. We always get an impression that hiring a professional would be expensive, but they actually help you make the best choices and save you from making bad purchases.
Trendy Renovation Ideas for the Home or Condo. Part 3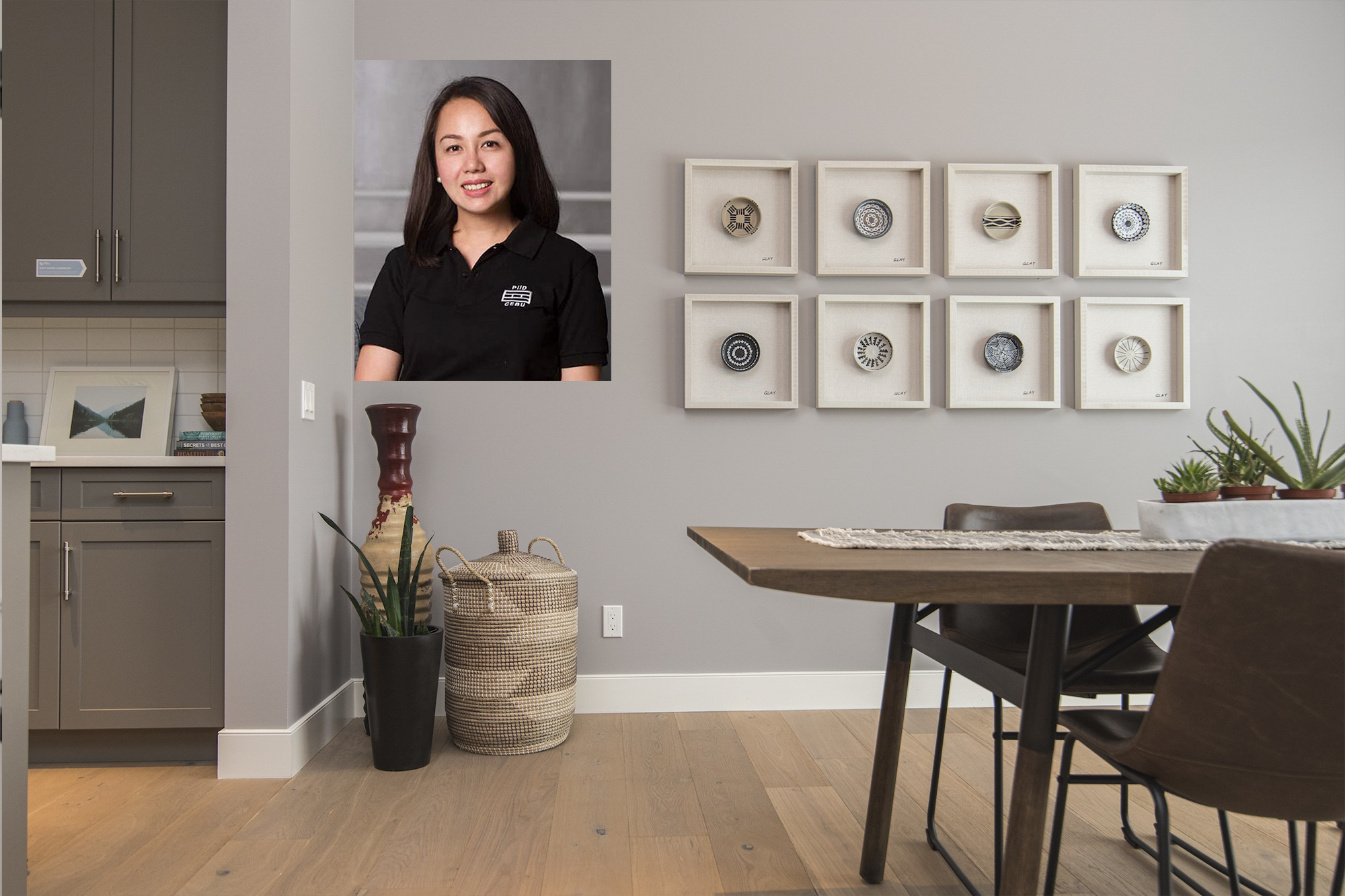 by Christa M. Cañizares IDr.
Part 3: Maximize Impact of Small Spaces
A.)  Storage spaces. You can go with concealed storage systems such as built-in cabinets on walls, under the bed or seating. Keep the items that you use often more reachable than the occasional ones. Choose what works best for your space and for your convenience.
B.)  Showcase your collection of interesting conversation pieces, like items you acquire from past travels, an artwork, an heirloom, coffee table books or a collector's item. Make sure to save a special place for them in your home.
C.)  Move things around to attract renewed energy into your space. May it be moving a sofa to the adjacent wall, creating a dining nook near a window, shuffling your accessories on to a different shelf? Little efforts go a long way.
Trendy Renovation Ideas for the Home or Condo. Part 2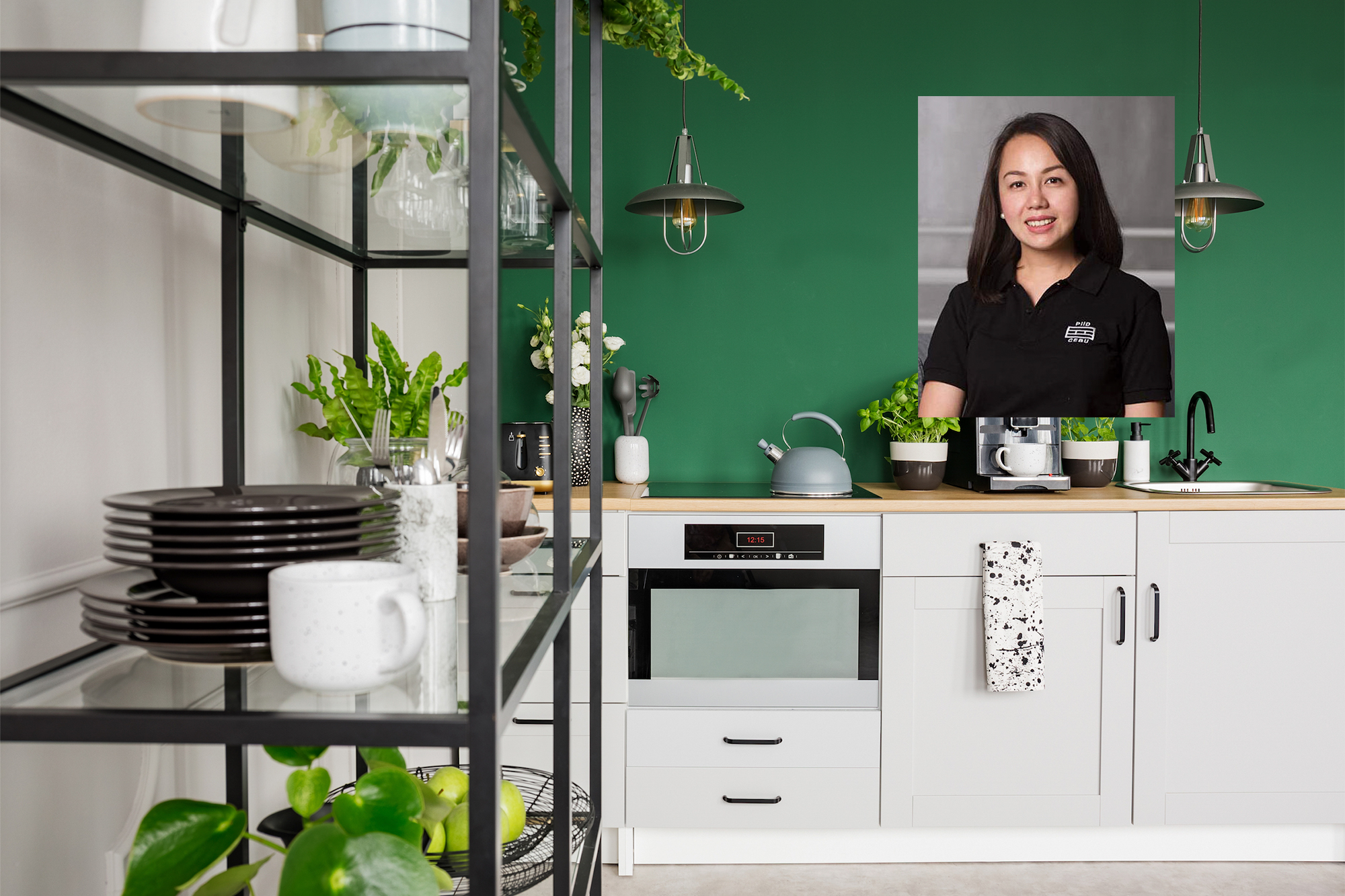 by Christa M. Cañizares IDr.
Part 2:  Create Visual Interest
A.)  Update your space with a fresh coat of paint. Some would love the white / minimalist theme, but one must also not be afraid to make a bold statement and have an accent wall, or even a wall mural.
B.)  Mix materials and textures to create depth and contrast. Wallpaper is an amazing decorative material that you can use for an instant upgrade. Another inexpensive approach is to use patterns and texture on soft furnishings such as curtains, pillows and sheets.
C.)  Setting up a coffee station, bar carts, vinyl corner, or workstation seems to be a trend to the young professionals nowadays.  Add functional pieces that serve as décor at the same time.