Casing Point
Zee Lifestyle and custom mobile case printer InstaCasePH team up to bring you a slew of bright young artists to watch out for by setting their artwork on this generation's new canvas of choice: the phone case.
Zee Lifestyle and custom mobile case printer InstaCasePH team up to bring you a slew of bright young artists to watch out for by setting their artwork on this generation's new canvas of choice: the phone case.
63. 917 727 4166, whoiscarlgraham.com, carl@whoiscarlgraham.com
There's more to typography than just letters, and 21-year old multimedia artist Carl David Graham makes art out of it. From cartooning when he was in elementary school to traditional and illustrative art in high school, he found interest in digital output and fonts when a friend asked him about the difference between Arial and Helvetica.
Now on his senior year of multimedia studies at the De La Salle-College of Saint Benilde, Carl identifies as more of a designer than an artist. "I'd choose to draw letters over people, but the occasional figurative painting or drawing always gives me a really great feeling," he admits. But in truth, he does his best with letters—which come to life as he digitally renders calligraphy or sketches out his versions of fonts on paper. "For lettering, sometimes I'll use a technical pen or paint."
Carl's graphic designs are on his website, showcasing his ability to transform 26 letters into various forms of literal art. His latest project Pancy Letter is a documentary website on Philippine hand-lettering in Metro Manila. "I hope to expand the coverage to the rest of the country and keep adding to the picture bank." Pancy—a play on how locals say fancy—Letter showcases signage on jeepneys, taxis, pedicabs and ice cream vendors, all of which feature colorful letterings on their "wheels."
With his design portfolio, Carl hopes to work with international clients and establish his own studio in the future. He also plans to give talks on design. "I'll make sure that I'm talking about design somehow, even if that means teaching high school students." He sees himself sticking to commercial design, but also promoting an awareness for typography in his own way. "The letterloving community I'm trying to start, Taypograpiya, will be an organization that people can go to learn about type and meet people who love letters."
63. 932 697 4485, be.net/dawnviciousdiaries, dawnviciousdiaries@yahoo.com
Chrisley Dawn Durooya, a student of fine arts at the University of San Carlos-Technological Center, discovered her passion for art when she was in first grade. "Throughout my younger years, I would sketch on the back of my notebook and practice drawing when I had free time," she recalls.
With the rising technology, though, Dawn refined her art with Adobe Illustrator and Photoshop. "I fell in love with it, sometimes it gets addictive when I start illustrating. Majoring in advertising arts, Dawn hopes to work in Singapore someday before establishing her own advertising agency in Cebu.
Like most artists, one of her prized possessions is a folder where she keeps photos that fascinate her. "I usually sketch or doodle first and ask my friends or teachers for their opinion, just because I'm so fickle sometimes with what I'm working on that I want to do it right," she shares. "When I have everything in place, that's when I start to transfer the sketch to Illustrator."
Despite her youth, Dawn matches her creativity with an entrepreneurial spirit, selling handmade notebooks that feature her illustrations in Origamic—a word she came up with when combining origami and geometric. "It's doing really well," she beams.
When asked about her definition of an artist, she says that it is someone who expresses unexplainable emotions through their creative work. "Never lose that special ability, because it's the only thing that keeps us going."
63. 917 302 3888, eanissleepy.tumblr.com + cargocollective.com/eandacay, eandacay@gmail.com
Dubbed the Photoshop Guy, Ean Dacay has been playing around with the software since he was in the sixth grade. Although he didn't have any formal training in fine arts, he liked the idea of creating something visual from his imagination. "As I grew older, I went into photography, but I've seen concept artwork or game illustrations that impressed me. I'm only recently trying this style out, and there are so many things for me to learn," says the 22-year old artist.
For him, art is born with the use of his gadgets—namely a camera and his tablet, before Photoshop comes into the picture. His passion has earned him the "nerdy" title from his friends, but Ean is quick to defend the stereotype and says dating an artist would be cool. "They're creative in many ways, and can give you meaningful and personalized gifts. Isn't that sweet?"
Like many, Ean considers the internet a tool in discovering inspiration and uses it to juice up the creative side of his brain. Once inspiration strikes, he uses his imagination and sketching skills to continue on the creative process before transferring his sketches to the computer and render coloring, a task that he admits can be tiring. "Sometimes, I quickly move on to another illustration because coloring takes a while. But when I have to do the details, it's still challenging but more fun."
Ean describes his work as fantastical and surreal, and hopes to work in a gaming, movie or production company someday. "Marvel, DC, Pixar, Square Enix, Blizzard, anything from the big names," he dreams, confident of his own talent. "If I could recreate myself, I would never trade away the artistic skills for something else. Be grateful that you're artistic in your own way."
63. 927 224 7051, jade_hoksbergen@yahoo.com
Although her pretty face would make a great subject for portraits, 17-year old Jade Hoksbergen goes for art that goes beyond just physical appearance. With over 80 works of art, Jade Hoksbergen values her artwork so much that she hasn't sold any of them.
"It's always been very difficult for me to let go of my paintings, because they mean so much more than what you see at a physical level," she explains. "They contain so much more emotion, emotions that I'm not I'm ready to let go of just yet, but recently I've been considering the option to sell after exhibiting my work in Tymad Bistro."
Behind the paint brush and the canvas is a beauty from mixed races—"My dad is half French and half Dutch. My mother is Taiwanese, but I have been living here in Cebu for 10 years." A few years ago, Jade recalls going through a difficult period. "My weak health didn't allow me to attend school—I couldn't even stand up anymore. During that time, my parents dedicated most of their time to me."
At the hospital, a friend who visited brought a copy of Discovering Art: Picasso. The painting Guernica— where the horse represents the people —touched Jade and stirred up her desire to express herself through art. "I started to sketch intensively. I had my sketchbook at hand at all times as I got spontaneous bursts of a need to sketch." At the time, painting was a necessity for Jade and became a form of release. "My work became an exploration of my own mind, a channeling of emotions onto paper or canvas. It is a portrayal of emotions in angular lines. In every painting, there are different characters, each one is actually an auto-portrait of myself and they had played an important role in my life—both in awareness and the healing process."
Although she's interested in commercial design, she considers art a very personal endeavor. "An artist should not alter their style to feel more welcomed by the public eye. Art is supposed to bring an artist in contact with emotions and ideas that are important and meaningful to them."
by Rhea Ruth Rosell
creative direction David Jones Cua
photography Christine Cueto
collated by Kay Busgano
The First Philippine Terno Gala at the Waterfront
On March 10, 2023, important guests and personalities entered the halls of Waterfront Cebu City Hotel & Casino to attend the first Philippine Terno Gala in Cebu brought to you by Cary Santiago.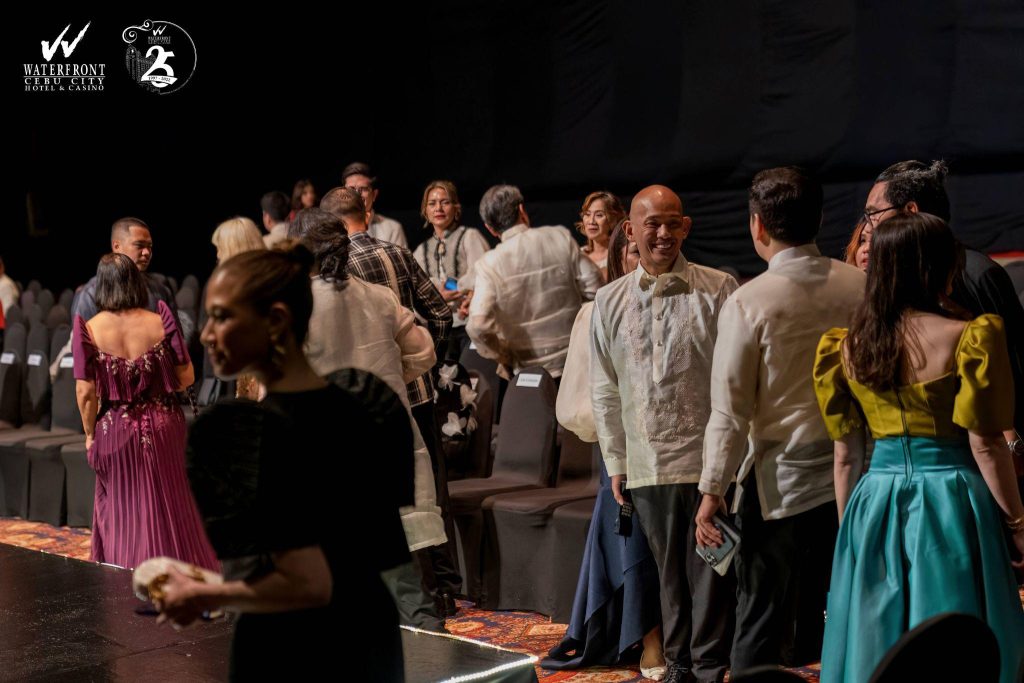 The Philippine Terno Gala's fashion show showcased couture pieces by world class Filipino designers: Rajo Laurel, Mark Bumgarner, Philip Rodriguez, and Cary Santiago.
The event started with Philip Rodriguez' daring designs that left the crowd with the need to see more.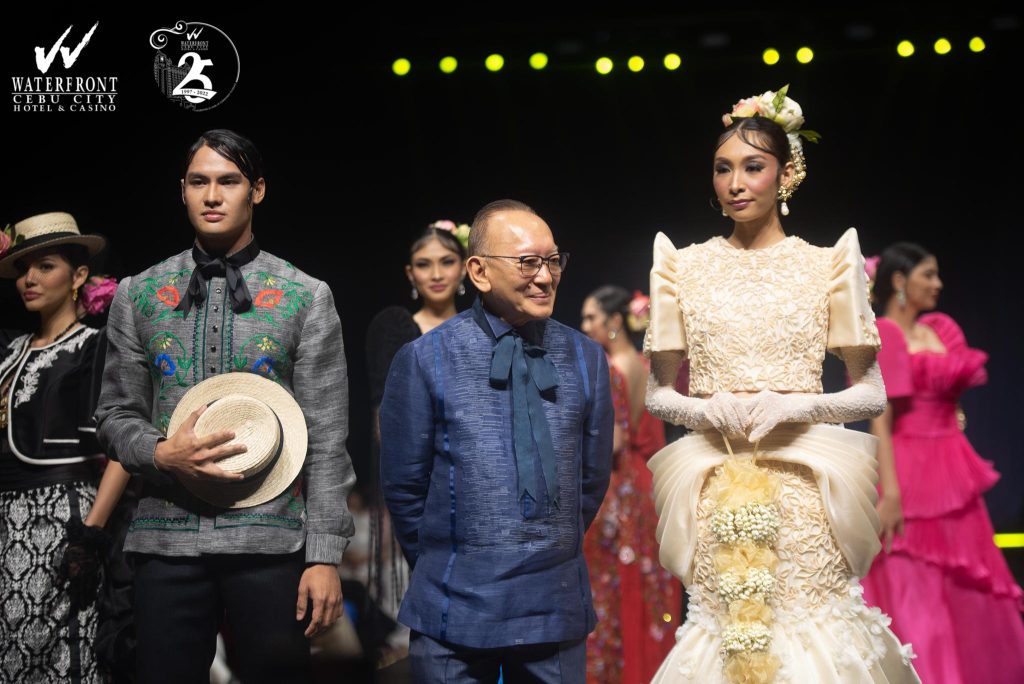 Followed by Rajo Laurel's contemporary pieces, keeping the ongoing gasps and cheers by the crowd alive to fill the ballroom's ambiance.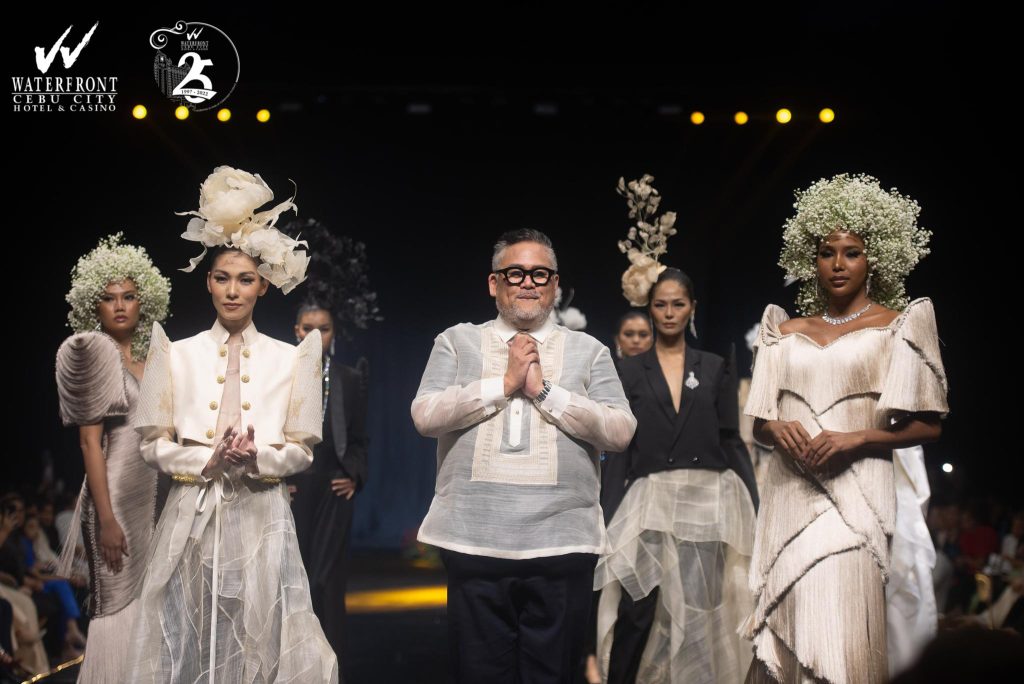 Next to grace the crowd is Mark Bumgarner's elegant designs had everyone raising their cameras to capture the admirable pieces.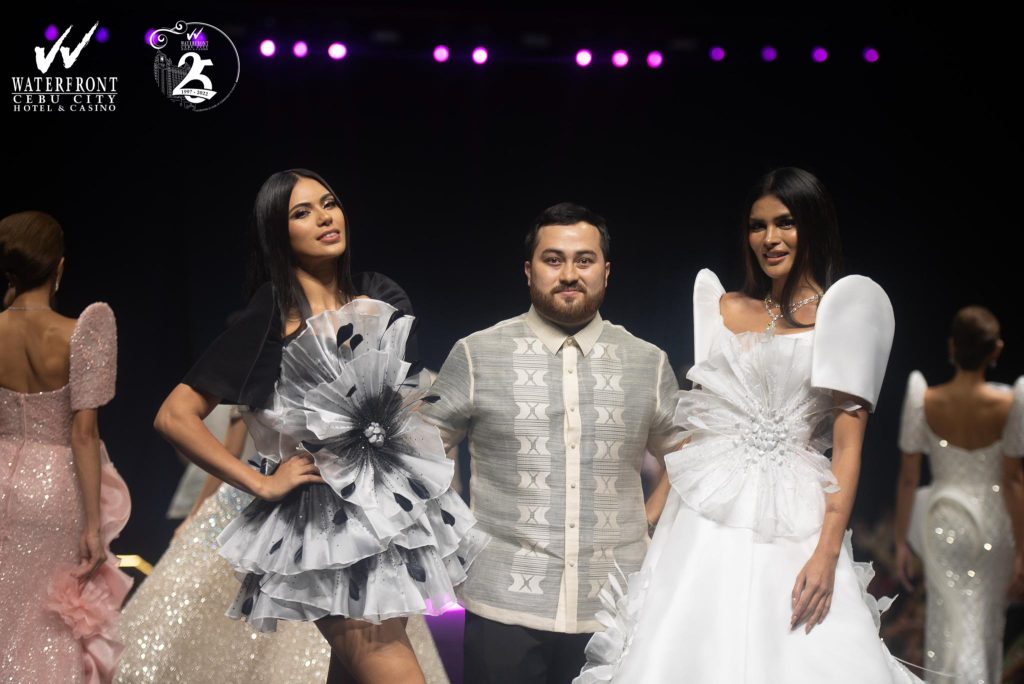 To end the fashion show, Cary Santiago left a statement as the runway welcomed stunning designs leaving the crowd in awe.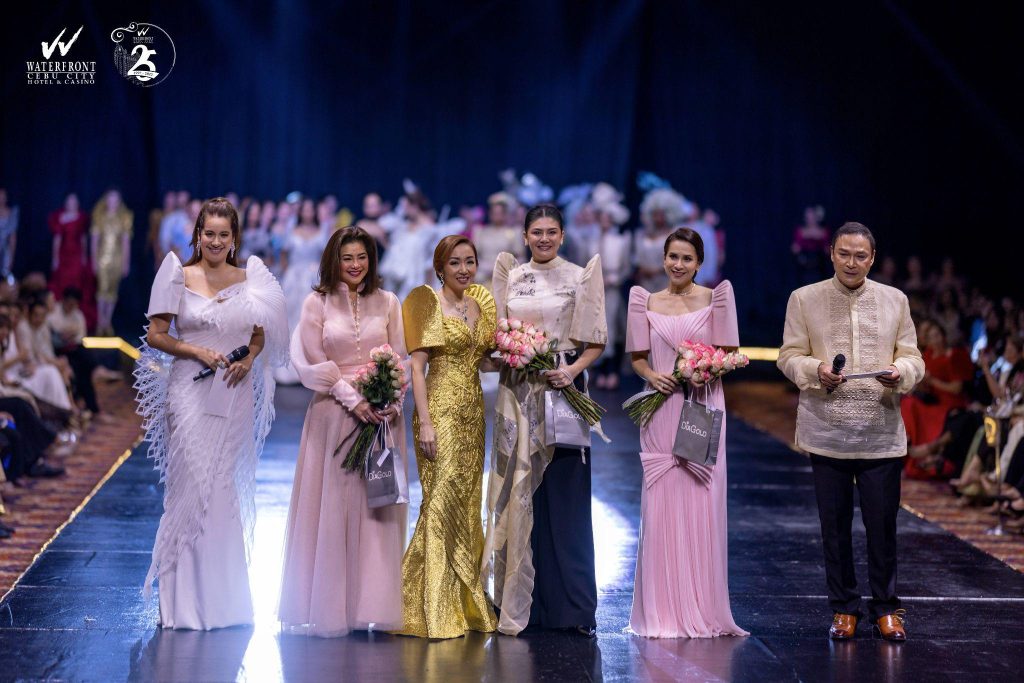 As a surprise to the guests, special rewards were given to the crowd stoppers of the night with special thanks to Dia Gold and Jun Villanel.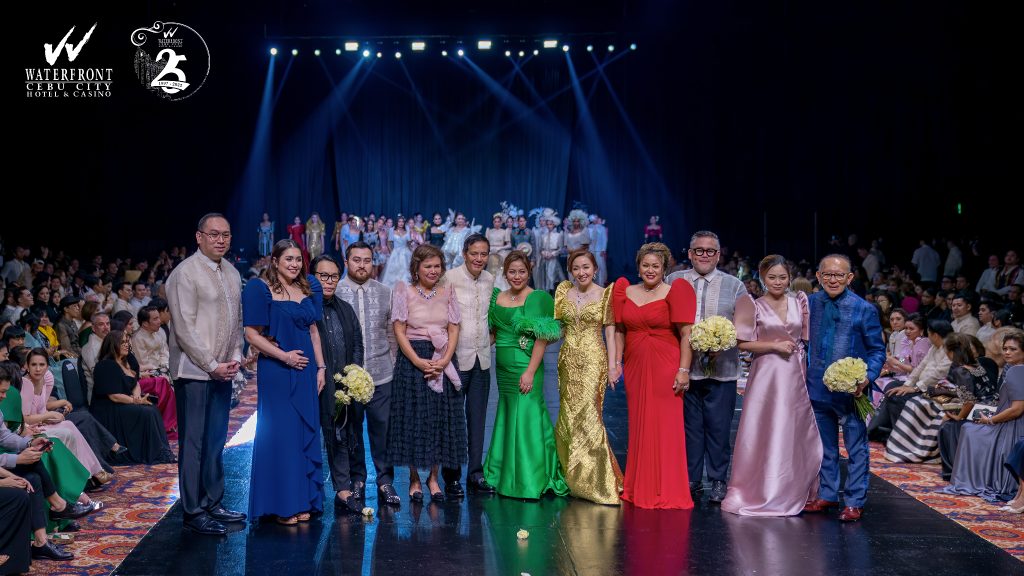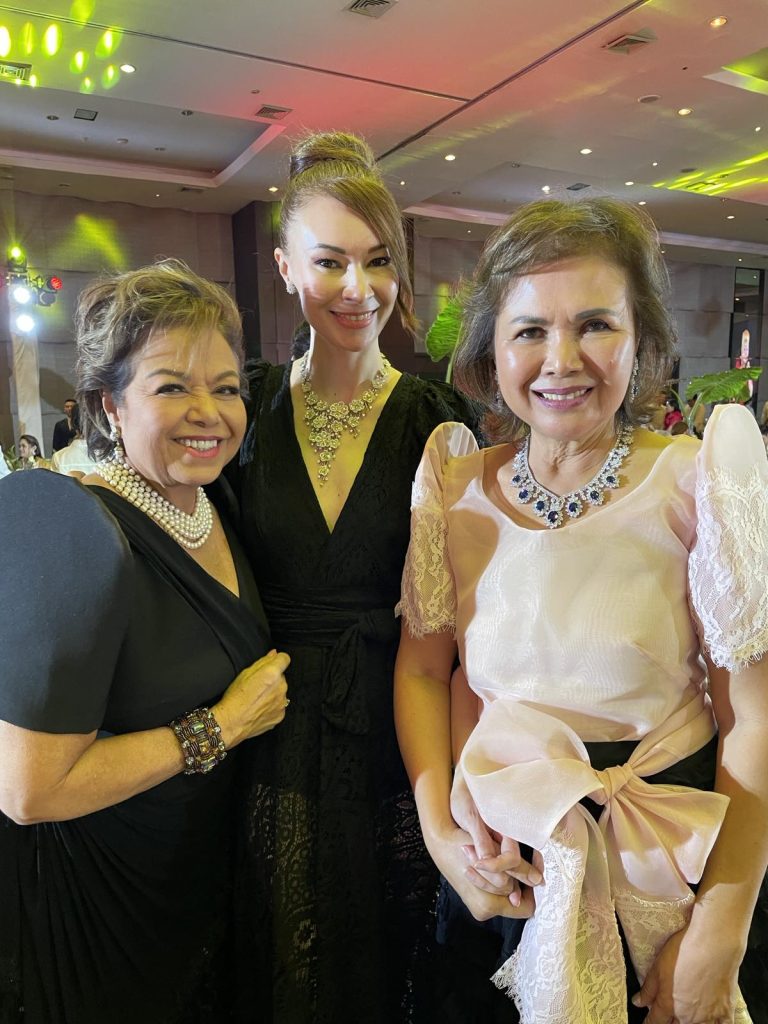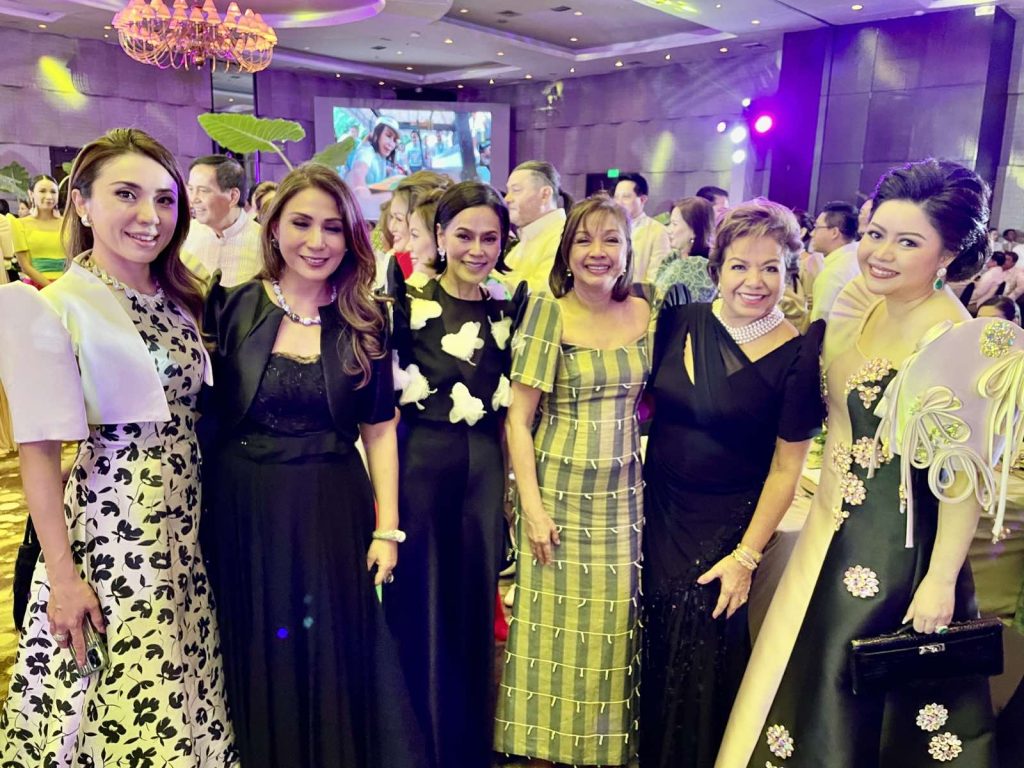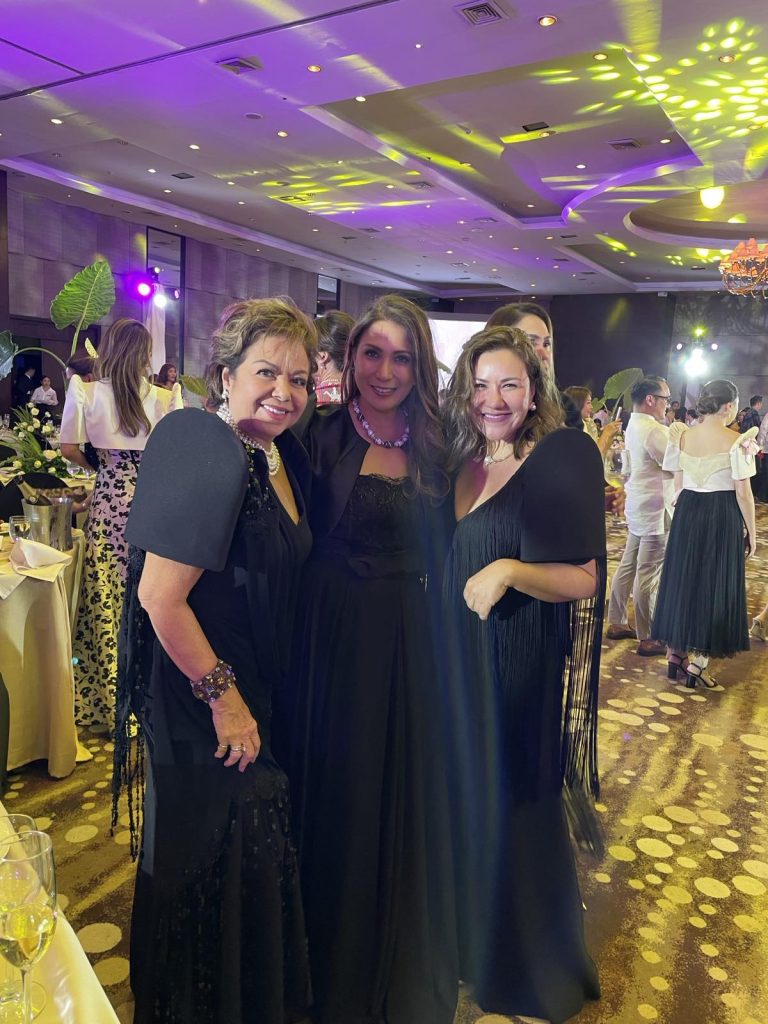 Waterfront Cebu City Hotel & Casino proved once more that they are the premier venue choice for grand events. Waterfront Cebu City Hotel & Casino will see you all in their upcoming events as a part of their year-long celebration of its 25th anniversary.
CEBU KALEIDO: A Night of Fashion and Celebration at Crimson Mactan Resort and Spa
Miranda Konstatinidou's beautiful beach wear and jewellery worn by her guests at an intimate beach party at Crimson Resort in Mactan. Konplott is Miranda's luxury fashion accessory brand sold in Europe, worn by fashion icons and celebrities (no, it's not sold locally) while her exclusive beach wear in silk are fabric designed by her, are also sold in high end resorts around the world. Meanwhile, Crimson Resort in Mactan will officially close temporarily for a makeover as most of their beachfront villas were damaged heavily by last December.s super typhoon Odette. Here's to a great reopening of Crimson in a few months. (photography by Steffen Billhardt)
Take a Closer Look at the Stunning Couture Wedding Dresses of The Brides At Triton Fashion Show
photography by Ephraim Basbas
The wedding industry, together with twenty of Cebu's leading as well as emerging fashion designers just made a glorious comeback in one magnificent fashion show, The Brides at Triton last March 12, 2022 at the Triton Grand Ballroom of the only 5-star premier resort & water park in the Philippines, Jpark Island Resort & Waterpark Cebu, in partnership with Danny Villarante, Emi Ayag and Cary Santiago.
Let's take a closer look at the exquisite bridal couture dresses showcased at the fashion show: