Will Philippines' Gazini Ganados Conquer the Universe?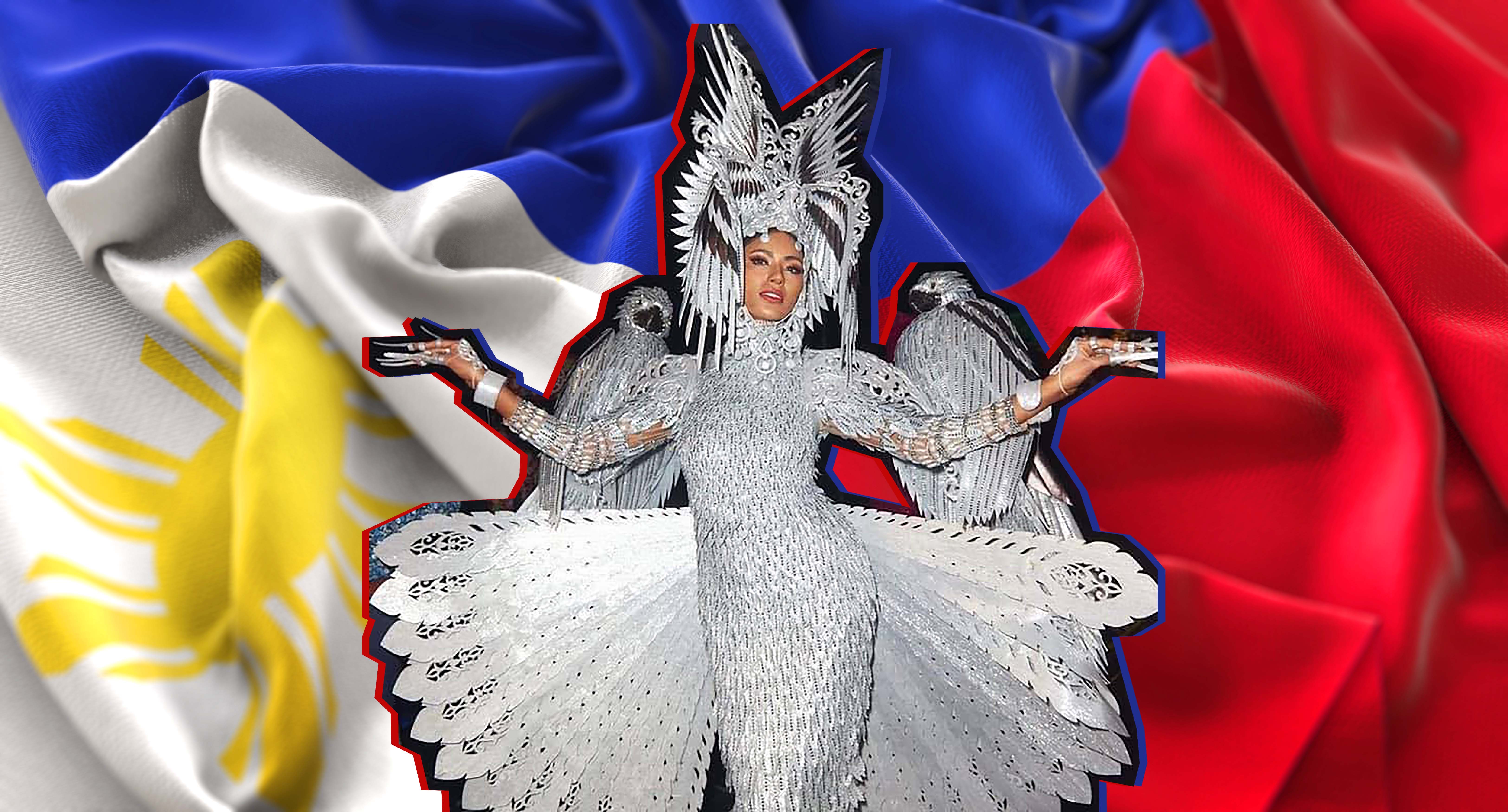 by Allain Dumon Fonte
There are only two international events that can stop traffic in the Philippines; a Manny Pacquiao match, and the annually awaited Miss Universe pageant.  This year, the Miss Universe pageant is hosted by USA, and will be staged at the Tyler Perry studios in Atlanta, Georgia.  Steve Harvey will still be hosting the pageant alongside Miss Universe 2012, Olivia Culpo, and American-Filipino actress and super model, Vanessa Lachey.  Because beauty pageants have a massive following in the Philippines, everyone is excited and are preparing for the pageant as it unfolds tonight at Fox Channel for US territories and at Telemundo Channel for the Latin American region.  Pageant enthusiasts could not wait for the pageant to unfold after seeing the preliminary competition yesterday; some have already organized a pay-per-view live screening with their friends. A number of beauty salons and fashion houses in the Philippines have already informed their clientele that they will be closed on Monday morning for the Miss Universe pageant.  For those who have work on Monday, they have already processed their off-days; while some expressed that they might call-in sick for work.
Last year, the Philippines conquered the Universe for the fourth time with Catriona Gray.  With Gloria Diaz (1969), Margarita Moran (1973), and Pia Wurtzbach (2015), the Philippines is considered a power house in the pageant world; and, beauty experts who study the symmetry of physical features have ranked the Philippines as the second country with the most beautiful women, after Venezuela that was ranked first.  This year's Philippine representative is a Cebuana beauty, Gazini Christiana Jordi Ganados.  Gazini is the third Cebuana to represent the Philippines in the Miss Universe pageant, after Pilita Corrales' cousin, Mary Ann Corrales (1957) and Pilar Pilapil (1967).  With the reigning Miss Universe, Catriona Gray, from the Philippines, the weight and pressure are on Gazini's shoulders.
During the preliminary competition, Gazini surely has put her best foot forward with a national costume that is worthy of being a museum-piece for the MET, and a gold long gown, all designed by Cary Santiago.  The intricacy and the labor-intensive workmanship of her gown will surely get the attention of the crowd; yet, is it fitting her well? Her gown received several comments from netizens and pageant followers. Although many have commented that her evening gown is stunning, many netizens have also commented that Gazini's motions seem restricted with the dress, and that she was not able to give her best catwalk.  I, personally, find her long gown very stiff and has too much going on.  I feel that the judges and the crowd will be drawn to the dress more than to the beauty of Gazini.  I believe that instead of her carrying the dress, the dress is carrying her.   While her national costume is no doubt a show-stealer, Gazini seem struggling with the weight of the dress.   So, the big question is, will Gazini bring a back-to-back win for the Philippines?
Tati Fortuna, an image and style expert from New York and managing director to the Escario-Fortuna fashion and image consultancy, believes that Gazini has got what it takes to be the next Miss Universe.  According to Miss Fortuna,
"Gazini has a great styling team. They are on point with her hair and make up. She always looks polished. She also has a good mix of outfits for her activities. Wears the right colors for her skin tone. I specifically like the stylized tuxedo she wore – she comes across as very well prepared. I'm excited to see her being crowned as Miss Universe 2020." -Tati Fortuna
Fashion designer and an avid fan of the Miss Universe, Harley Ruedas, believes that every Miss Universe aspirant should always have high hopes and high spirits to keep them going throughout the pageant because the pageant can be very stressful and draining.  For Ruedas, Gazini has the same spirits that Pia had during her pageant night, and Gazini is also as focused as Catriona.  Ruedas said that aside from Gazini's good looks, her passion and her eyes on the goal are her stronger forces to win the crown.  Ruedas added, "her dedication in taking care of the elderly is something that could touch the hearts of the judges because a true queen is someone who is willing to sacrifice to reach out to those who are in need."
Speaking of judges for this year's Miss Universe, the panel have been selected and it will be an all-women panel.  With former Miss Universe winners in the panel, Paulina Vega (2014) and Riyo Mori (2007), the selection can be very tough.  Other members in the selection committee are Venezuelan actress, Gabi Espino; American marketing executive, Bozoma Saint John; former Miss America and juris doctor candidate at Georgetown University Law Center, Cara Mund; lifestyle blogger, Sazan Hendrix; and American actress, host, and Miss USA 2008, Crystle Stewart.
Proprietor and Senior Arts Director of Shandar shoes and accessories (Gazini's official pageant footwear designer), Dr. Mark Tenchavez, commented that the selection committee will also matter; most especially if one of the judges shares the same interest with the candidate.  According to Dr. Tenchavez that a back-to-back win is almost impossible at the Miss Universe, except for Venezuela who did it once.  However, Dr.  Tenchavez expresses confidence in Gazini's win because most of the members in the selection committee are beauty queens who run their own charities; and Gazini, being passionate and vocal with her charity, will surely win the interest of the judges.  Dr. Tenchavez said that Gazini must not let her guards down and must be focused all the time, since she already got the votes of many Filipinos and pageant supporters worldwide with her performance at the preliminary competition.
Australian beauty pageant coach and branding expert, Peter Sereno, shared his thoughts on Gazini's chances.  Sereno believes that her face and stage presence are her strengths.  While beauty queen and super model, Bee Urgello, agrees with Sereno that Gazini's beauty is very unique and captivating.  Urgello is very hopeful for Gazini and she wishes that Gazini can overcome her shyness.  Urgello said, "Gazini is very sweet.  She may look fierce on the runway, but she is very shy in person, and I hope that she can overcome it."  To show her support, Urgello is hosting a live screening of the Miss Universe pageant tomorrow at 7:00 in the morning at the Marco Polo Plaza Hotel.
Different experts, different comments; but, it all boils down to our common goal, which is Gazini's win for the Miss Universe.  Whether she wins or not, she surely has raised our flag high.  The Miss Universe pageant will be aired live at 8:00 in the morning tomorrow in the Philippines, and at 8:00 in the evening tonight in Atlanta.
Hilarious Series ramps up with Season 2
These two comedy series are now airing their season 2 programs.  Highly acclaimed and are must-watch rib ticklers in our opinion.
Resident Alien 2: starring Allan Tudyk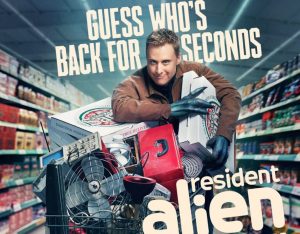 Space Force 2: starring Steve Carell
The Batman… now showing in theaters.
The Batman starring Robert Pattinson and Zoe Kravitz is now showing in selected local cinemas.  Critics' reviews have been good and it's a fresh intense take on the Batman story. They says it's a thinking man's version and I can't  disagree.  Catch The Batman now showing at Ayala Center Cebu and  SM City Cebu cinemas.
Scams are everywhere these days and here are 2 trending Netflix shows based on true events that have viewers obsessed about scammers and con artists.
Inventing Anna
February 2022 | 18+  | 1 Season |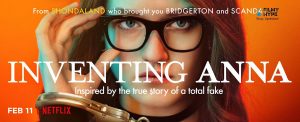 This February Inventing Anna began airing on Netflix. The drama series has a journalist chasing down the story of 25 year old Anna Delvey, who convinced New York's elite she was a German heiress and came close to swindling New York banks and high society out of millions of dollars.
Between 2013 and 2017, Anna Delvey (Anna Sorokin in real life) scammed her way across New York as a fake German heiress. She wore designer clothing, stayed at boutique hotels, and had dinners at expensive restaurants. She managed to swindle tens of thousands of dollars from friends to banks.  And she came so close to conning financial institutions into giving her $40million to fund her exclusive social club project, the Anna Delvey Foundation.  But soon after things began to unravel for Anna.
The Tinder Swindler
February 2022 | 18+  | 1 Season
This British true crime documentary follows the story of Simon Leviev, an Israeli con-artist who posed as the son of the "king of diamonds" Lev Leviev, a famed Russian-Israeli diamond oligarch in order to woo young women on the dating app Tinder and seduce them with travel by private jet, luxury hotels and expensive dinners.
Thereafter he manages to swindle them for millions and pay for his luxurious lifestyle.  This is the true story of  Cecilie Fjellhøy, Pernilla Sjöholm and Ayleen Charlotte, their heartbreak and financial ruin thereafter—just three of Simon Leviev's many victims across Europe.