Beauty inside and out with Zee Lifestyle's June 2015 issue
Zee Lifestyle, Cebu's premiere lifestyle bible, celebrates the power of natural beauty with its second Beauty Issue, out this month.
On the cover are Lana and Illeana Osmeña, Alice Woolbright and Erika Fernandez, and Merce Abellana and Gabriele Raine Baljak, hailed as Cebu's most beautiful mother-daughter pairs along with Janet Gandionco and Dianne Gandionco-Huang, Nenita and Nicole Li, and Queenie and Vanessa Ammann. These women exemplify how a combination of tried-and-tested beauty routines and good genes allow beauty to transcend through the ages.
Erica Paredes of Calyxta.com helms an editorial that showcases the five best looks of the season, along with tips and tricks, as well as the right products, on how to achieve these.
Discover the latest beauty trends including the Christopher Kane for NARS collection, essential products to achieve an island glam look, and must-have treatments from some of the city's best salons and spas, including Lohas Skin + Slimming and Salon Lohas, Flawless Face & Body Clinic, The Spa at Cebu, Nail Play & Beauty Lounge, Sheena Skin & Wellness, Clique Hair & Nail Salon, and Bridges.
Read more in Zee Lifestyle's Beauty Issue, out on stands this month. Grab your copies at National Bookstore and Fully Booked. For subscriptions, click here, or download the Magzter app on your device and search for 'Zee Lifestyle'.
Like Zee Lifestyle on Facebook, and follow on Twitter and Instagram.
LONDON IN FULL BLOOM: An Exclusive Look at the recent Chelsea Flower Show
The Chelsea Flower Show in London, one of the most prestigious horticultural events in the world, returned in full glory in May 2023, captivating visitors with its stunning displays and landscape designs. Held annually on the grounds of the Royal Hospital Chelsea in London, this year's show proved to be a true feast for the senses, showcasing an array of breathtaking gardens, vibrant floral arrangements, and innovative landscaping. The 3-day event showcased 36 outdoor gardens, including four balcony gardens for small spaces. Inside the giant pavilion, blooms compete with each other, exotic flowers, roses, and many more.
The 2023 Chelsea Flower Show embraced a Nature's Harmony theme, with a strong focus on sustainability and mental health. The show's organizers emphasized the importance of sustainable gardening practices and biodiversity conservation, inspiring attendees to create beautiful outdoor spaces while preserving and protecting the environment.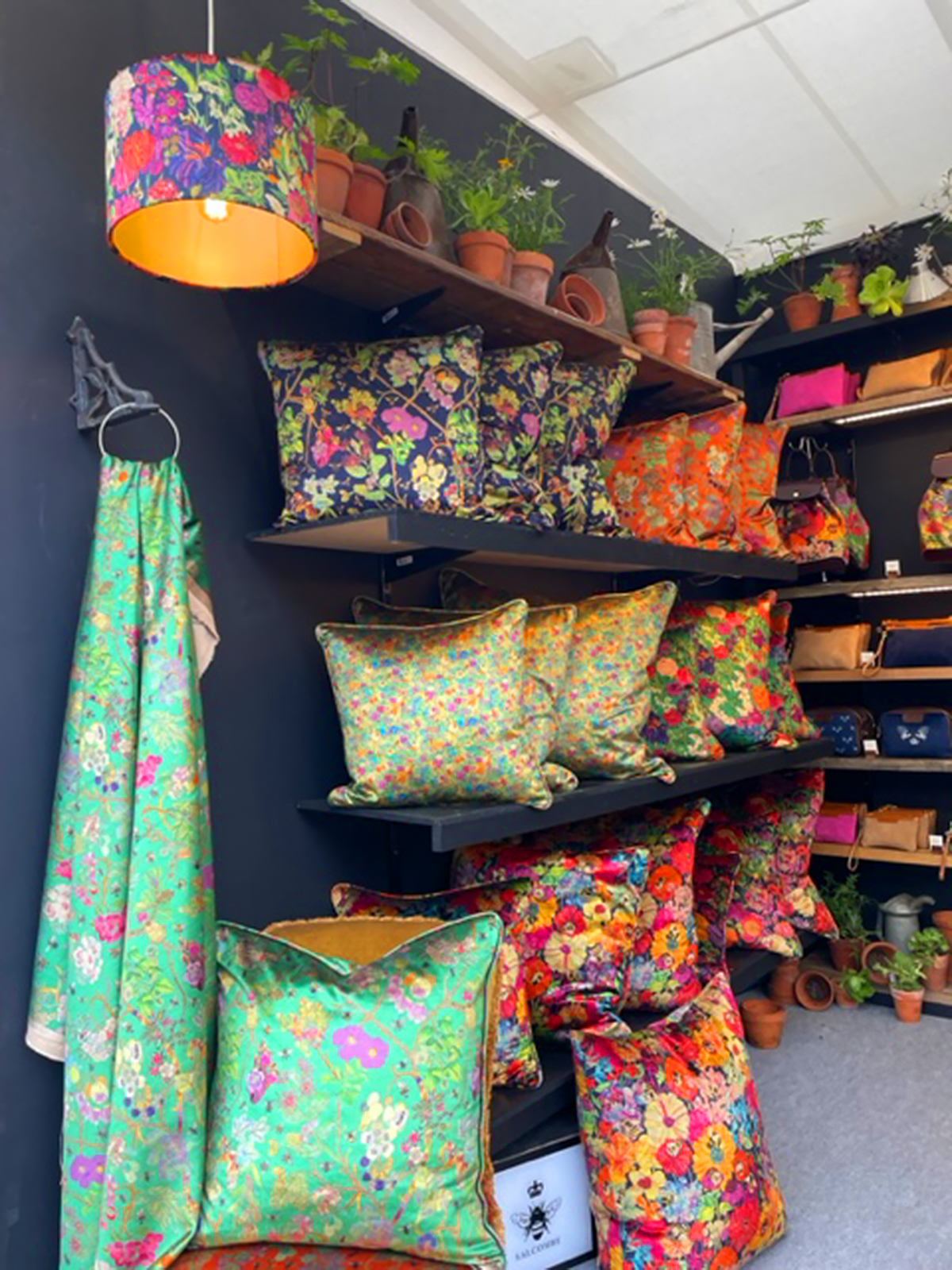 What's Cebu got to do with the Chelsea Flower Show in London? One person. James Doran Webb (https://www.jamesdoranwebb.co.uk), an Englishman working with driftwood, has been displaying his artworks for several years. James collects cast-off driftwood and shapes them into beautiful animal shapes that find places in some of the most iconic gardens. Leaping horses, owls, reindeer, and the occasional dragon, James Webb's creations are avidly collected by landscapers to add accent to gardens in all sizes, using cast-off wood, fitting perfectly with the sustainable element—something Mr. Webb has done quite well for the last decade.
***
The Philippine International Flower Festival will be held at the PICC in Manila from January 14 to 18, 2024. Watch out for more info from our website!