4 Restaurants in Cebu You Probably Haven't Tried Yet
We check out some of the newest restaurants in the city that will inspire your wanderlust.
One can never go to too many restaurants. It's always fun and exciting to try new flavors, especially for foodies like the Cebuanos. With that in mind, we give you 4 new restaurants you should try. You can thank us later.
Palermo
by Patty Taboada
You can never really go wrong with Italian food, so heading out to Mactan Island for some pizza and pasta is worth the long drive, especially if you're going to Palermo at Plantation Bay Resort & Spa. For someone who has made that journey twice already, I can make this statement with confidence.
My first time around wasn't completely intentional: A friend and I planned to try the resort's nightly themed dinner buffet, but the terrible traffic on that particular payday Friday caused us to miss it altogether. The night wasn't a total waste, however, as opting to dine at Palermo instead made for a more intimate and wonderful dinner experience. Back then, the restaurant had wood furnishings and red terra cotta tiles which, along with the red-and-white checkered tablecloths, gave off a rustic trattoria vibe.
Charming as it was, Plantation Bay decided to give Palermo a new and contemporary look to appeal to more diners. The result is a stylishly casual restaurant with cool gray walls to balance out the warmth of the wooden accents. Lights were also significantly dimmed, so the stained glass details stand out even more. All of these, general manager Efren Belarmino explains, are proudly Cebu-made.
As for the menu, it was heartening to know that despite the design overhaul, Palermo has retained many of its tried-and-tested favorites, while welcoming new additions. Their Hot and Spicy Gambas are a crowd favorite, and the roasted bell peppers are an interesting combination of soft and spicy sweet. The Jamon Bellota, made with free-range Iberian pigs fattened on acorns and cured for up to three years, also proved to be quite the hit. There are several options for their pizzas, pastas and steak. The blue cheese lover in me immediately went for the Fusilli Con Gorgonzola. The macadamia nuts added texture to the otherwise creamy sauce with that unique blue cheese kick. Managing editor Shari Quimbo opted for the Rib Eye Steak with Potato Wedges—a hearty dish that's sure to be a crowd pleaser. All of these went down quite well with our wine.
Everything was so rich and filling that it was hard to make room for dessert, and it's quite a challenge to pass up on Palermo's delicious treats. The Banana Burnt Butterscotch Tart, also known as the Triple B, was a deliciously deadly treat, with a mix of flavors and textures. The Gelato Alla Menta—mint ice cream with chocolate chips in an almond basket—is also a must-try.
As far as Italian places go, there are a lot of choices within the city. But when you want to take the extra mile, you'll find that Palermo in Plantation Bay is a hidden gem that's worth the visit.
Plantation Bay Resort & Spa
Mactan Island, Lapu-Lapu City
6332. 505 9800
K-Pub BBQ
by Shari Quimbo
I confess, I was one of the many who went through a kpop phase. For a good two years after college, I was mesmerized by the bright colors, synchronized dance sequences and surprisingly catchy beats that seemed to be one of Seoul's major exports. I got over that phase (thankfully) but there are a few things that stuck—a fascination with their beauty products, a general compulsion to make faces for pictures, and a deep-rooted romance with Korean barbecue.
Maybe I'm just a meat-lover or perhaps I've seen way too many TV series where the leading man feeds a lettuce-wrapped serving of samgyeopsal to his lady; but there's something about a well-grilled piece of meat that appeals to me. Which is why, not surprisingly, when KPub's Meat-All-You-Can menus arrived in Cebu, I found myself more than a little excited.
KPub BBQ opened its first outlet in Bonifacio Global City in 2013, and it's been expanding its vibrant and fun way of Korean dining around the country since. "We're happy to bring the concept of KPub to Cebu, especially now that Korea is becoming a favorite dining destination of Cebuanos," says president and proprietor George Pua. "KPub brings in the vibrant food and culture for the local market to experience, and will be a welcome and unique addition to Cebu's growing culinary landscape."
While the restaurant has secluded VIP sections and an al fresco area, most of the restaurant is the main dining hall. Glossy marble-esque tables with built-in grills are arranged around a stage and three large screens that have, you guessed it, kpop music videos on loop. The playful songs seem to solidify the experience, especially when you take the waitstaff's military jackets with golden epaulets in consideration.
KPub has four different packages for diners to choose from, all of which offer a variety of Korean side dishes and unlimited portions of meat which you grill at your table. There's the Eat & Run package at P499 for an hour of grilling, which includes beef sukiyaki, pork belly, Korean-style bacon, marinated pork belly in sweet and spicy sauce, marinated pork chop, marinated chicken in sweet and spicy sauce and marinated chicken in sweet soy sauce. The Eat & Run Level Up at P699 includes all of the same dishes, plus garlic butter shrimp, marinated fish fillet, japchae, fish tofu, calamari, lamb chorizo and pizza. The No Limits package at P899 with unlimited grilling time, includes premium beef selections such as So Galbi (marinated beef short rib), L-A Galbi (marinated cross-cut beef short rib), So Bulgogi (marinated beef slice in sweet soy sauce), and Dwaeji Bulgogi (marinated pork slice in sweet soy sauce). If you're really feeling indulgent, though, get the To The Max package—at P999, you get everything mentioned above, plus salmon belly, salmon steak, fresh prawns, crab sticks, tempura platter, seafood pizza, seafood kimbab, seafood japchae, fried dumplings, assorted vegetables and fried spring rolls.
Of course, for those who are a bit more conscientious about their food intake, they can order a la carte or sample KPub's version of Korean chicken. Oppa! Chicken offers selections that are fried twice—the traditional Korean way which makes the skin more crispy—and comes in various flavors. The Original, Soy and Garlic, and Sweet and Spicy are surely flavorful, but my dining companions all agreed that the Snowing Cheese rose higher in taste than the rest.
This I can assure you—when you choose to eat at KPub BBQ, you are going to leave feeling very stuffed. With the amount of food their packages include, there is just no other way to it. Their incredibly delicious offerings and the very helpful staff make it an easy dining experience. In fact, if I could have grown another stomach, all the meat that I could would have been a lot more.
2F Terraces, Ayala Center Cebu
032 410 7590, 410 8592
[FB] KpubBBqTheTerracesCebu
Señor Kimchi
by Michael Karlo Lim
I'd reference the migratory clichés of Mexicans and Koreans, if only us Pinoys were immune to the same. But, no. If anything, there are more similarities among Mexicans, Koreans and Pinoys than meets the eye. Across the board, there's fantastical religiosity, extended families more knotted than their declared tightly knit, some generational and cultural scarring from some or several foreign occupations, what appears to be contentment with discontent and other sweeping generalizations. That last one was a disclaimer. Across the border, the American Dream. Of course, there's the love for food. I'll admit I thread myself through the uncomfortable knots at family gatherings only for the good stuff.
Downtown LA comes down to town via Señor Kimchi, one of the first purveyors of the MexiKor food trend on the island. Fusion cuisine can quickly morph into confusion but Mexican and Korean seem to marry well with similarities in punch and layered flavors. Both intricately layered and spiced, the divide is set between the earthier in the former to the tart and funky of the latter.
Extra large brown mushrooms are stuffed with crabmeat and cream cheese, battered and deep-fried, split, sprinkled with cilantro and drizzled with homemade spicy aioli in their Mushroom Poppers. The blank slate earthiness of the mushrooms make for a great base for the savory cheese and the briny kani. Frying made it golden; cilantro anchored Asia with the aioli putting it along the spice trade route of old. Easily my personal favorite, it's aptly named as there is a tendency to just keep popping one piece after another into your mouth.
A global nod to the fusions come by way of the Pandesal Sliders, among their house specials. The everyday-everyman explodes with baby spring onions, shredded greens and local tomato slices topped with spicy aioli and your choice of meat—in our case, Bulgogi Beef. The soy sauce, sugar, garlic and black pepper combination in the marinade is not quite unlike local preps. Eomeoni comes in with sesame oil profusions of scallions, onions and ginger to push the flavor beyond bistek to SoKor.
Flour tortillas are quite versatile, in that they can carry assortments of toppings that usually work. Fresh kimchi slaw and homemade pepper paste top spicy pork in Señor Kimchi's Korean BBQ Tacos. A special tropical salsa with mangoes pays homage to local pride.
Rice is an unnecessary starch in my book, but there is no denying the beautiful combination of the spicy pungency of kimchi on plain, boiled rice. A stir-frying to fuse the two is quite the Korean alchemist's trick with red bell peppers, onions and carrots figuring in the aromatics in the Kimchi Fried Rice. A generous topping of Bulgogi Beef and an oozy fried egg stood as solid proteins.
A variety of local and imported beers are available, but the obvious choice was a Corona. Mexican-American, you know? DTLA. This light, easy beer is pleasantly malty with a latent tartness brought about by that lemon wedge. Perfect for the bright and easy dining atmosphere packed with chic downtown details and arresting, thematic graffiti. Rough finishes, patchy tiling, "rusted" pendant lights, reclaimed wood look and bursts of color. The City of Angels may still be a US Visa approval away, but it might as well be right smack in the new neighborhood of Axis Entertainment Center. Si, señor, at Señor Kimchi.
Axis Entertainment Center-Vibo Place, Escario Street, Cebu City
0943 450 2445
Ramen Kamekichi
by Patty Taboada
"Spicy level three?" a good friend asked, part skeptical and part admiring, as I placed my usual order of a chashumen. This was at Ramen Kamekichi about a year ago—incidentally, this was the last time I found myself at their branch in Mabolo. Our other dining companions ordered their bowls of ramen at reasonable levels of hotness (that is, level one or not spicy at all), while I, a lover of all dishes with that extra kick, apparently have the tolerance of a superhero.
If there's one dish I could eat for the rest of my life, it's ramen. Ask anyone who knows me, and they'll tell you that the first place I'd suggest for a meal would be a ramen place, even if it's right in the middle of a summer heatwave. Ramen Kamekichi was one of my favorite places for ramen, so you can't possibly imagine the anguish I felt when I thought they had closed up for good.
Fast forward several months later, and I was brimming with excitement as I entered the new Ramen Kamekichi along Gorordo Avenue. While the original branch was comfortable and unassuming at best, the new restaurant embraces a modern and stylish look, decked with cool shades of teal and warm wooden accents—a definite upgrade. As much as I was impressed with the décor, however, I had a craving and an empty stomach to satisfy.
We start off the meal with a generous helping of Okonomiyaki, another favorite Japanese dish. Unlike the many others I've had, Kamekichi's version was topped with bonito flakes, giving the dish that distinctly alive look and a unique flavor. The Seafood Chahan was a crowd-pleaser with its hearty and filling taste. There were also plates of Gyoza, Buta Ika Shougayaki and Yakitori—all of them incredibly delicious, by the way. I would've finished them all if I wasn't anticipating the ramen.
Finally, the Jigoku Chashumen arrives—at spice level one only, but I had to play nice and share. While it lacked the kick I was used to, it was the same ramen I knew and loved from all the way back, complete with a big serving of noodles, some mushroom slices, chashu, spring onions and other spices. The broth was flavorful without being too overwhelming. We also try out the Tonkotsu Ramen and the Miso Ramen, and both were delicious in different ways, assuring there's something for everyone.
The regular patrons of the original Ramen Kamekichi would be pleased to know that while a different family now runs the restaurant, they have retained the chef as an industrial partner. The result is a much better restaurant and location, while serving the same dishes—and more offerings—that has made Ramen Kamekichi a longtime Cebuano favorite. As for me, I'm definitely going back for that spicy level three chashumen soon.
38 Gorordo Avenue, Cebu City
632. 261 1018
[FB] Ramen Kamekichi
[INSTA] @ramenkamekichi
---
Originally published in Zee Lifestyle, March 2016
PANDEMIC DIARIES: Twelve Months Later
Photos taken by Pablo Quiza around Cebu City during the months of March, April and May 202
AS WE APPROACH ONE YEAR under pandemic times, we look back at March 2020 with fascination. And awe. We had 12 months of lockdown and survived the so called new normal. We lived with masks and alcohol even today. Carless roads and dark malls. Those were the early days of March, April and May.
It stretched to October and past Christmas. No Sinulog. Virtual parties on Zoom and virtual mass on You Tube and FB Live. We debated on the best meds to take if we get sick and whether to wear masks (please do!). We scampered for face shields and anti-viral sprays. Vitamins C and D and zinc. Later, we survived being swabbed and we learned the difference between a PCR and an anti-gene test. The latter cost less.
We dreaded the declarations of IATF mandated from Manila. And we got mad at the police chief who had a birthday party while his people were busy locking up everyone violating the lockdown. Most horrifying of all, we needed to produce IDs! Are you a resident of Barangay Lahug or Banilad? Are you employed and why are you still working? Everyone suffered thru endless checkpoints. Most sad of all are those using motorbikes, they seem to get the raw end of the deal since those with cars are not as scrutinized. We managed to trick the system by putting a big handwritten note in front of the car: COMPANY CAR, and zipped tru the police desks in the middle of the road. Don't even think of travelling, by plane, boat or bus. The collection of the required documents is enough for one to get exposed to Covid.
We learned to shop online, order groceries and necessities thru delivery. We slowly moved towards cashless payments. Gcash and banks like Union Bank and China Bank with friendly apps are heroes for making life easy for most of us to spend what little cash we have to spend on Lazada or pay the VECO bill. Oh and we binged on K dramas on Netflix and You Tube, kamsaminada.
As 2021 enters, there are some good news. For those obsessed with news, you already know that 7,000 vaccines arrived last March 2 in Cebu, with more expected in the next few weeks. The death rate is not as high among those who caught this pesky virus, which tells us that doctors in the hospitals have some proven expertise in dealing with Covid. More cures should be in the horizon.
Meanwhile, lets continue dreaming of the day when we can cross borders again, even if its just Bohol or Boracay, Bangkok or Hong Kong. Ready those luggages and bags bought during the 3/3 sale in Shopee in preparation for the day when we can take the ferry or the plane for new adventures.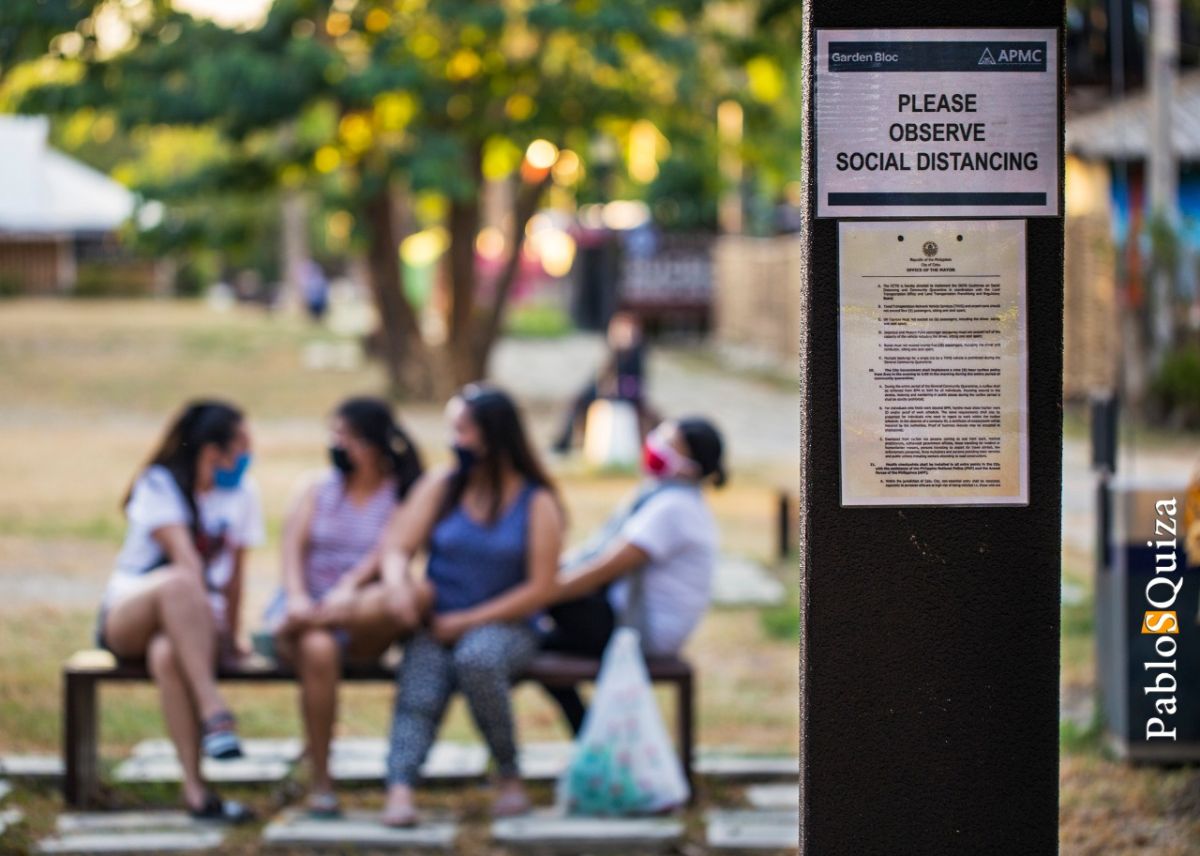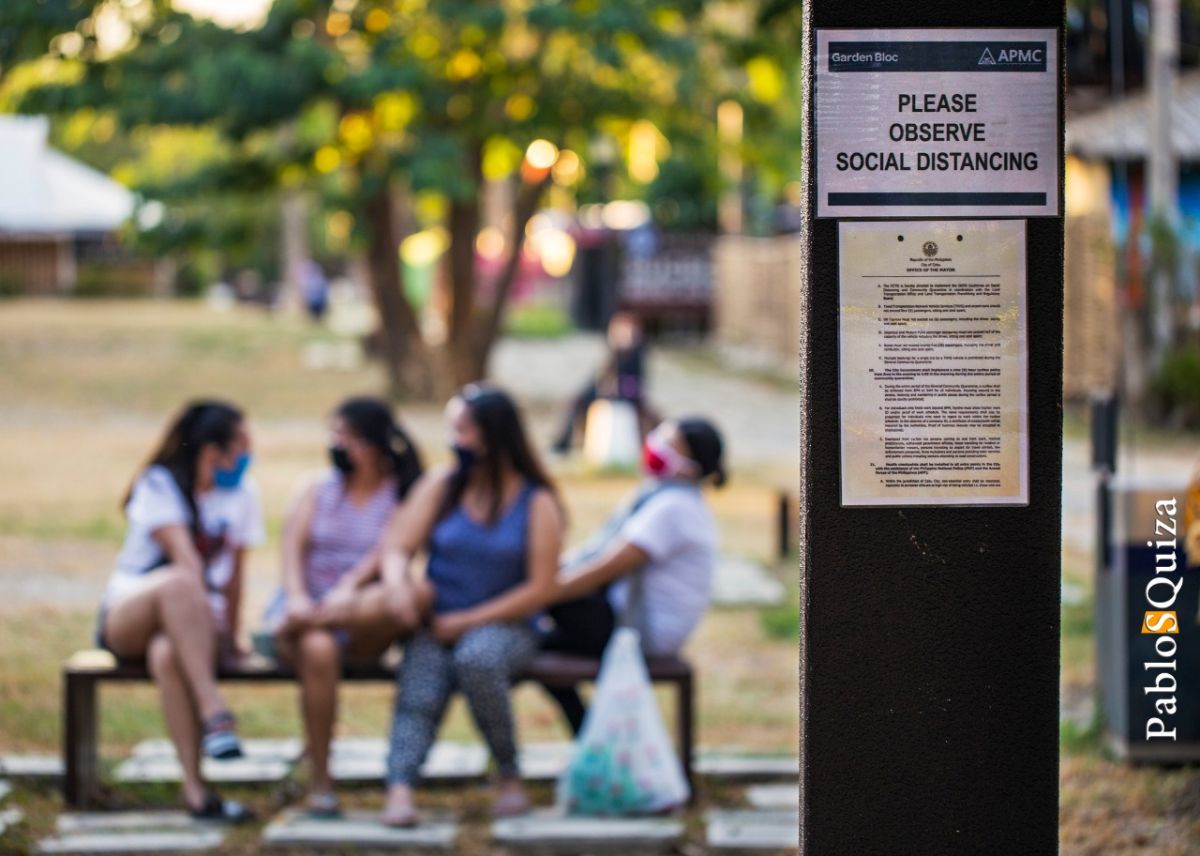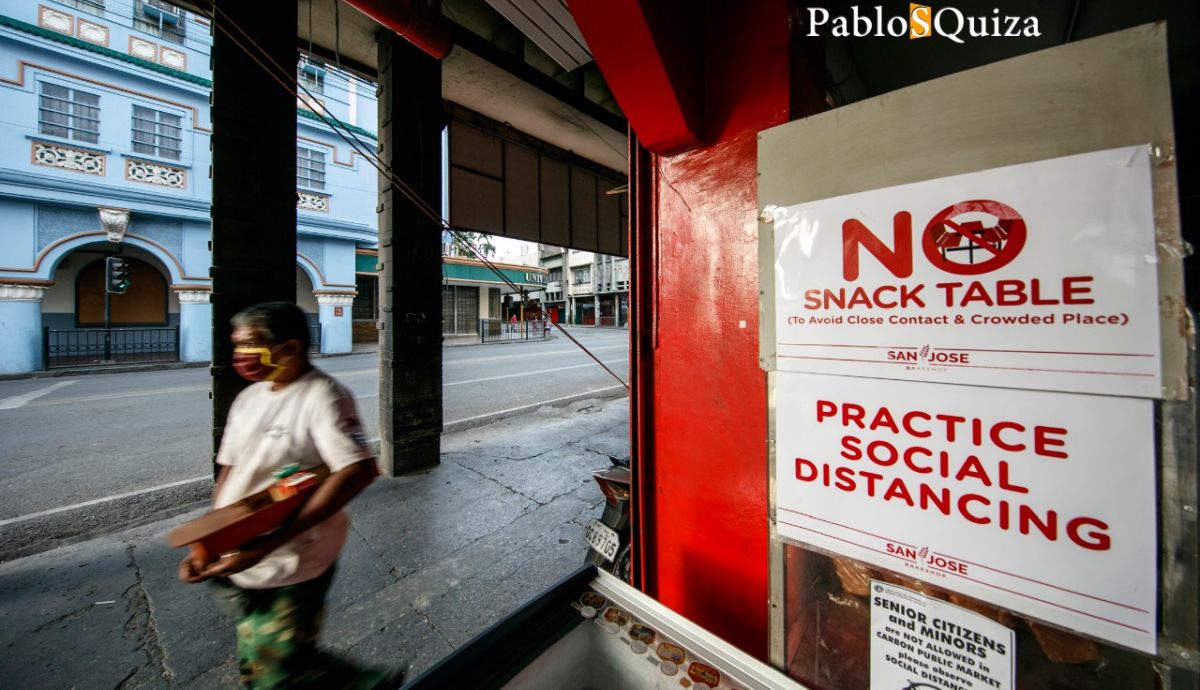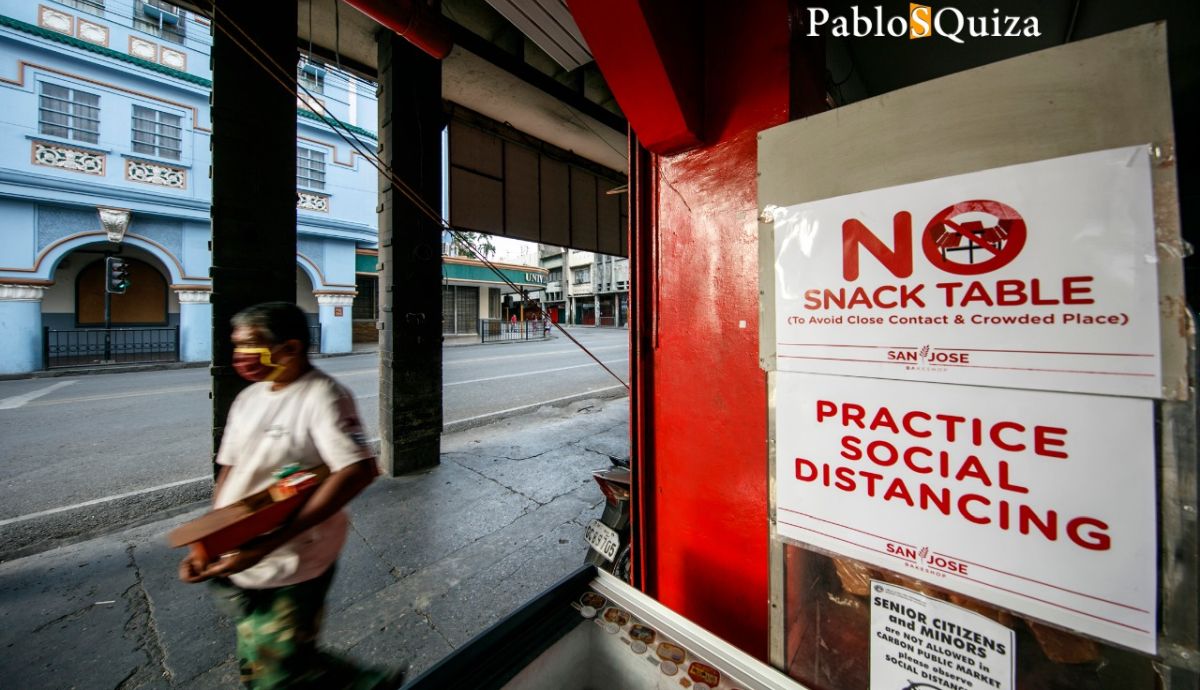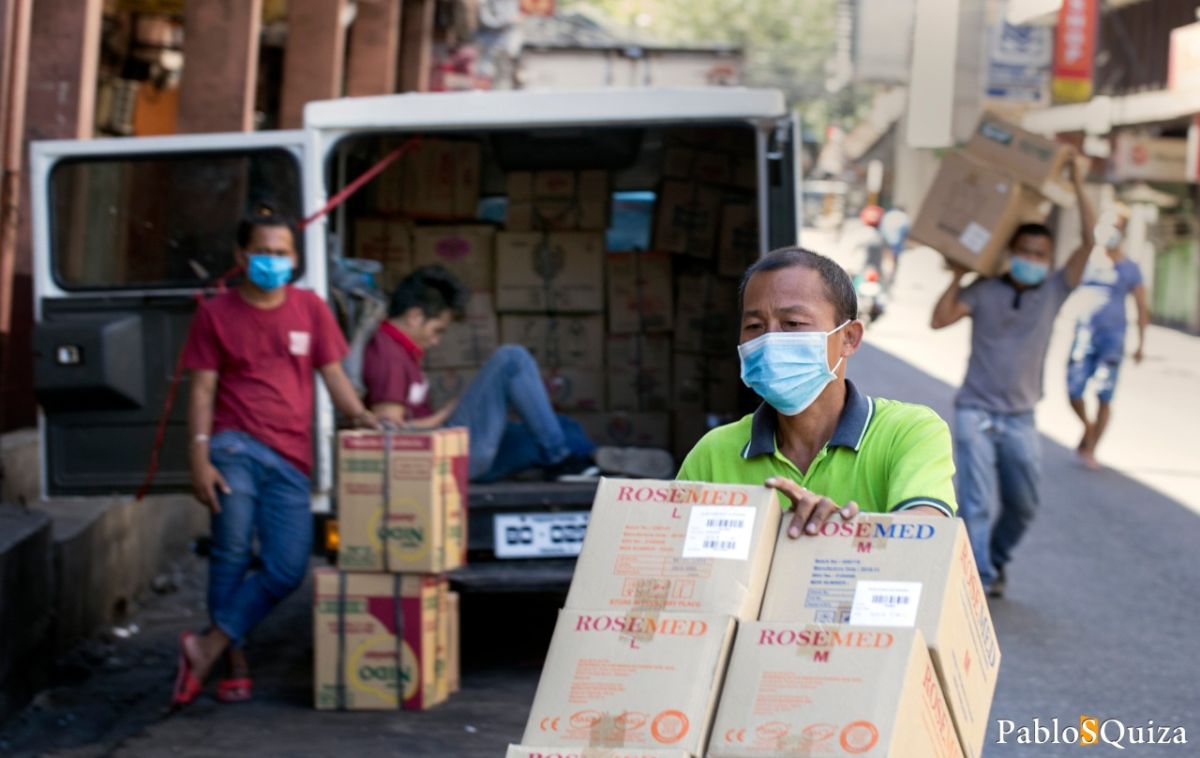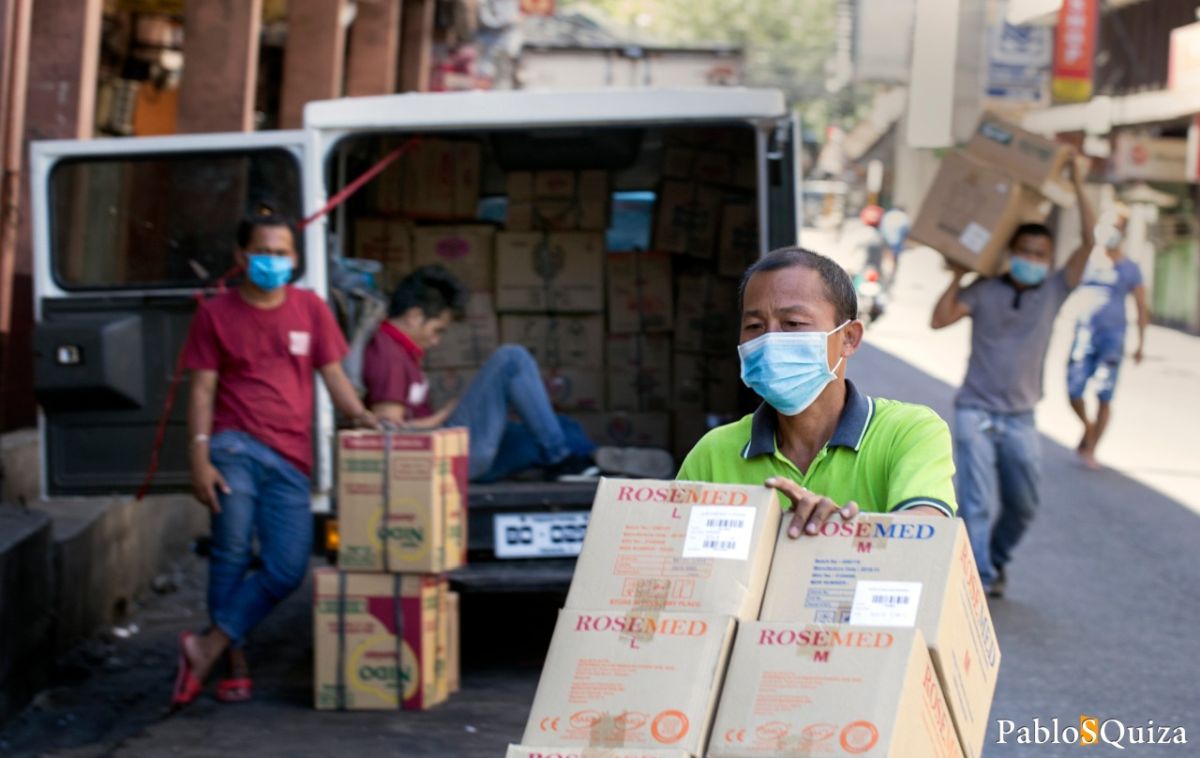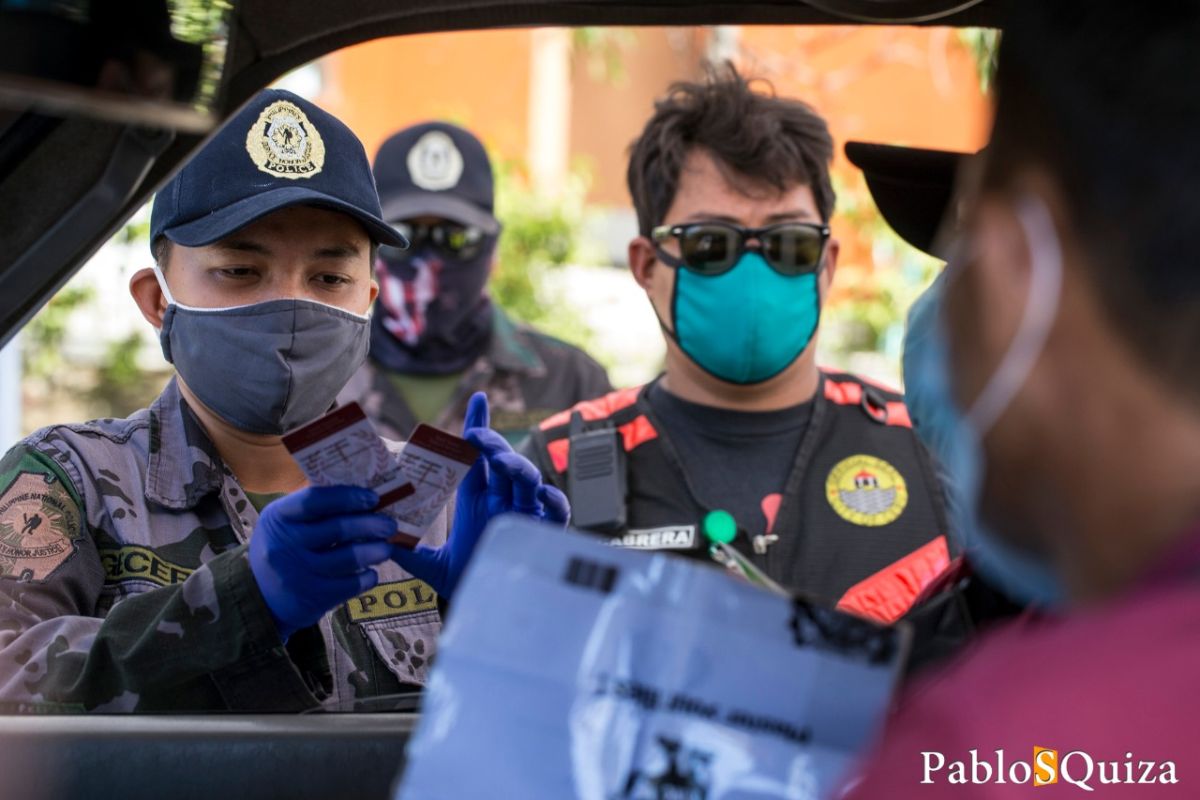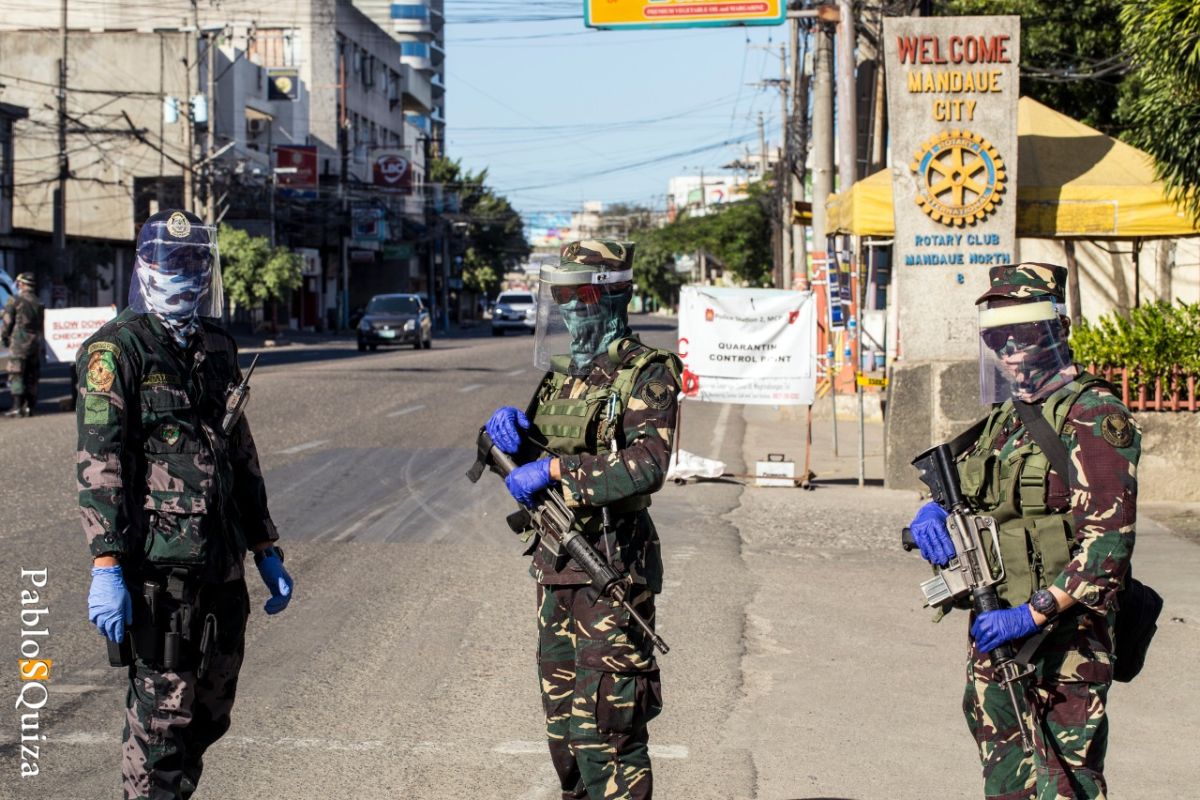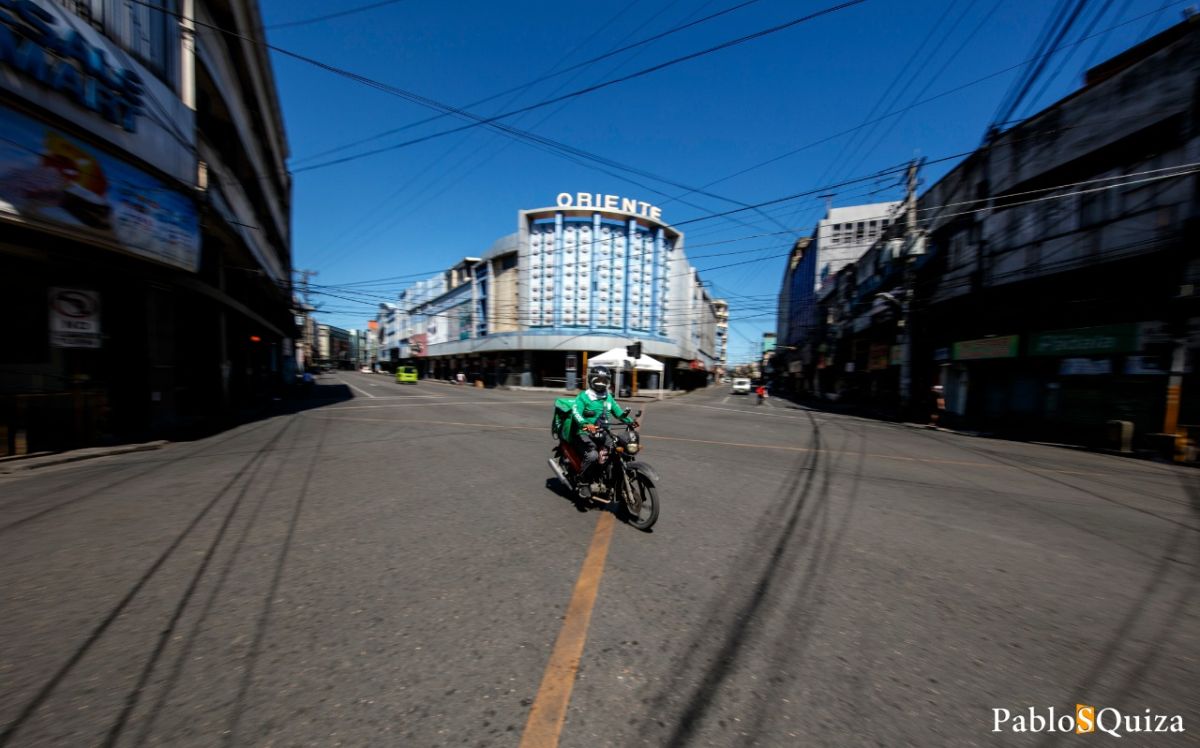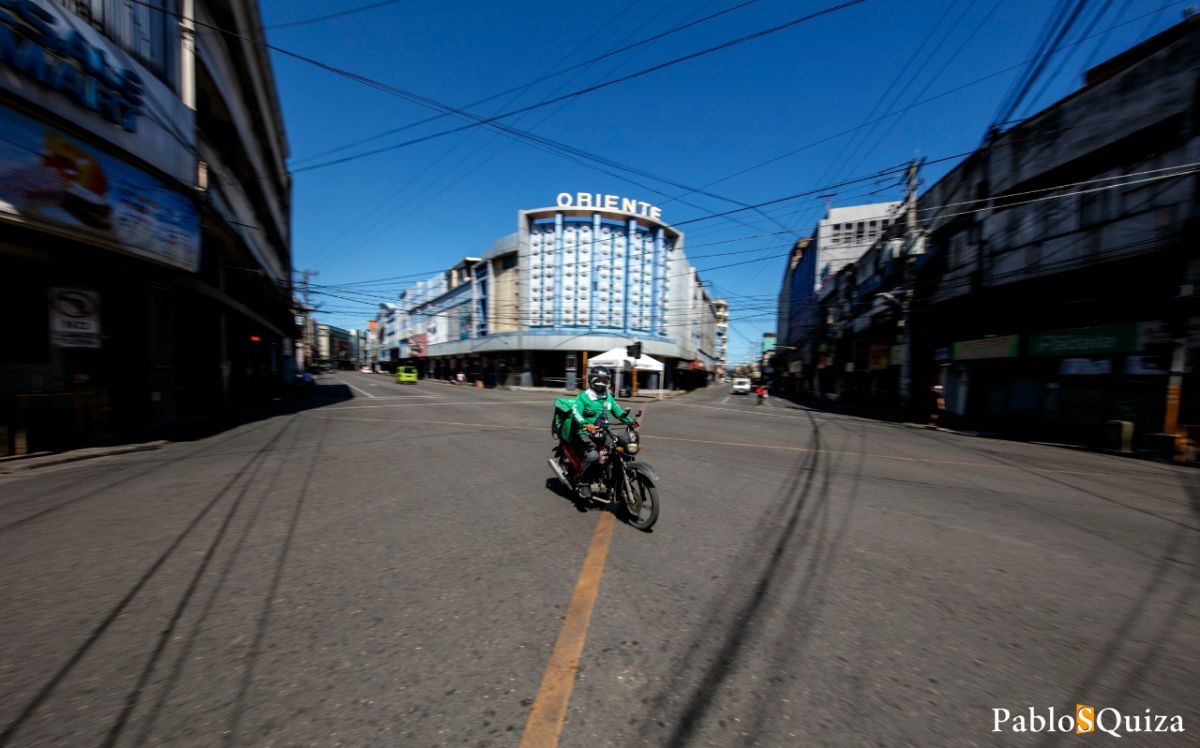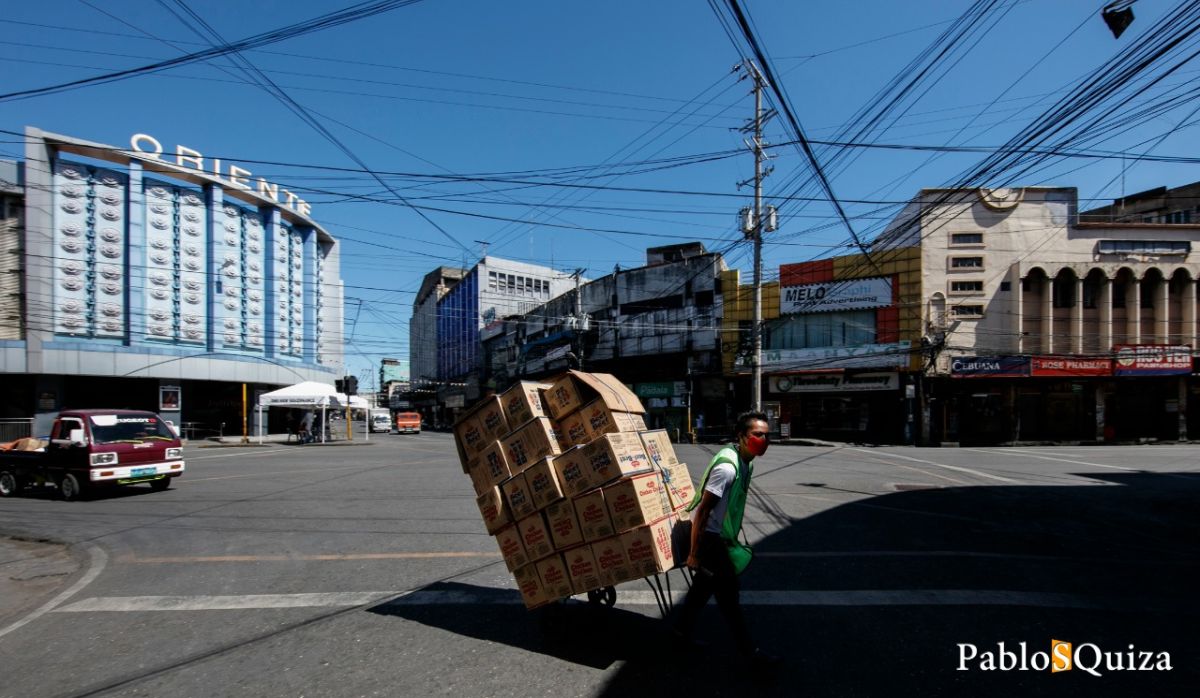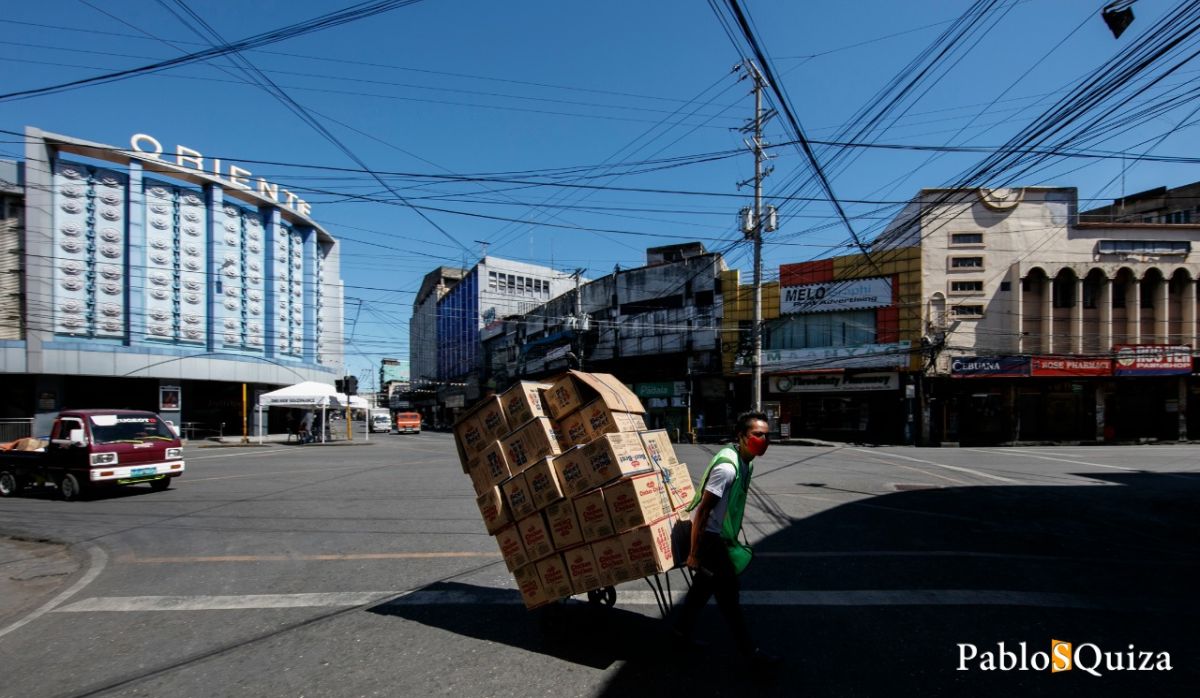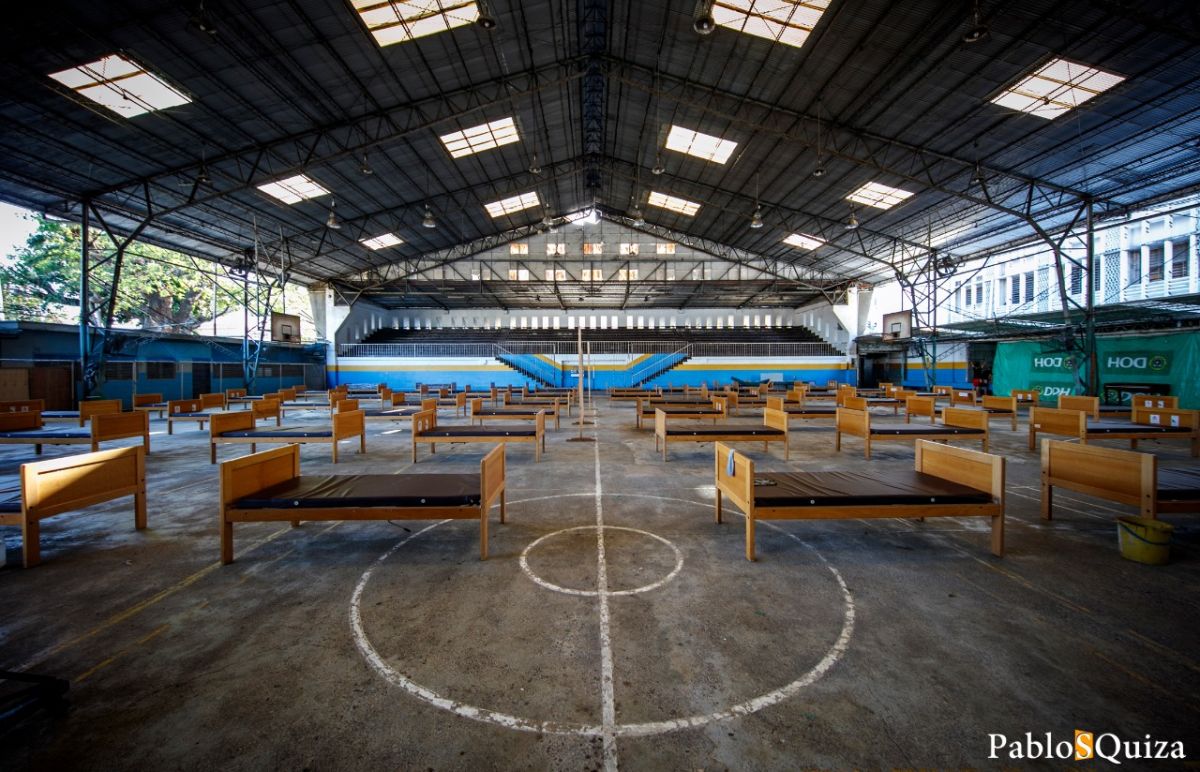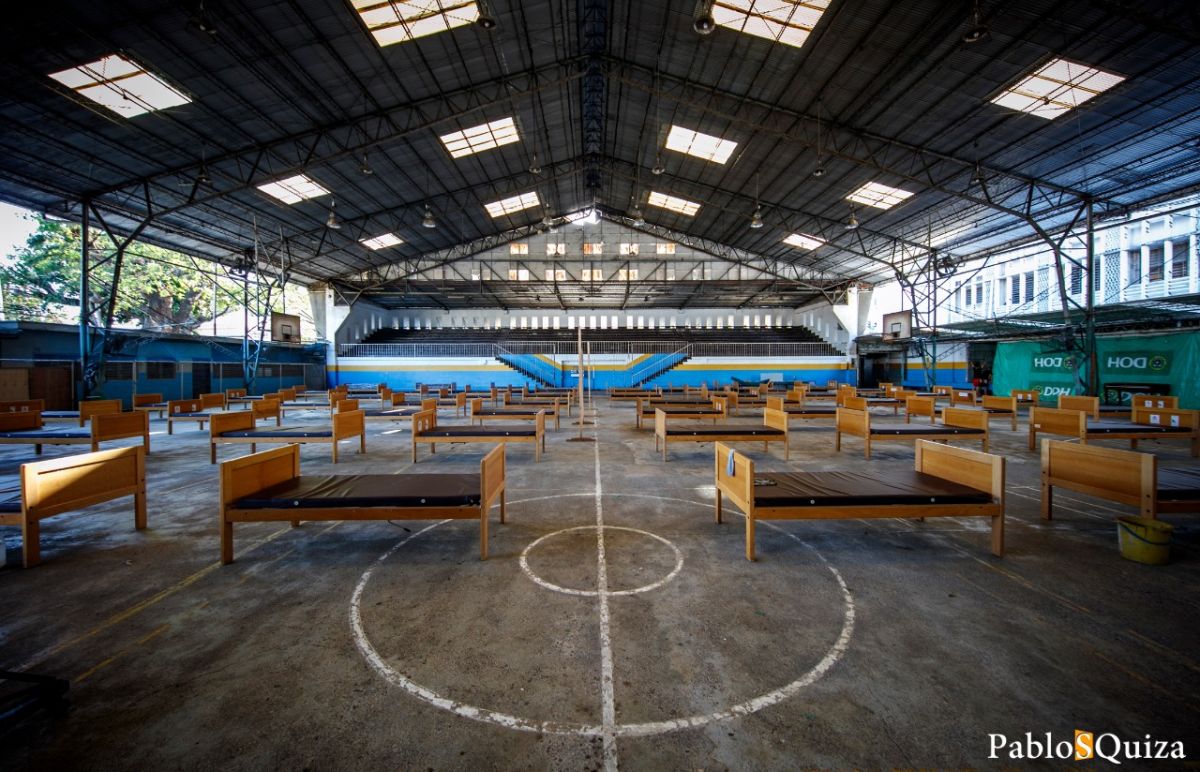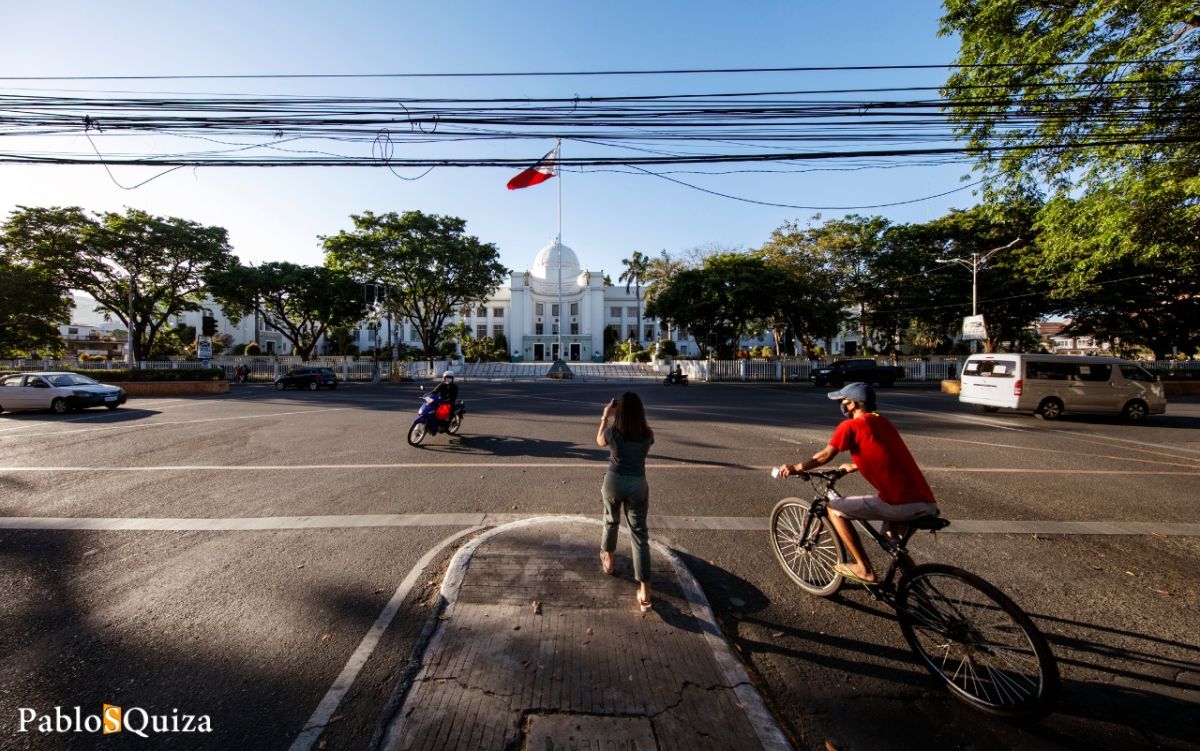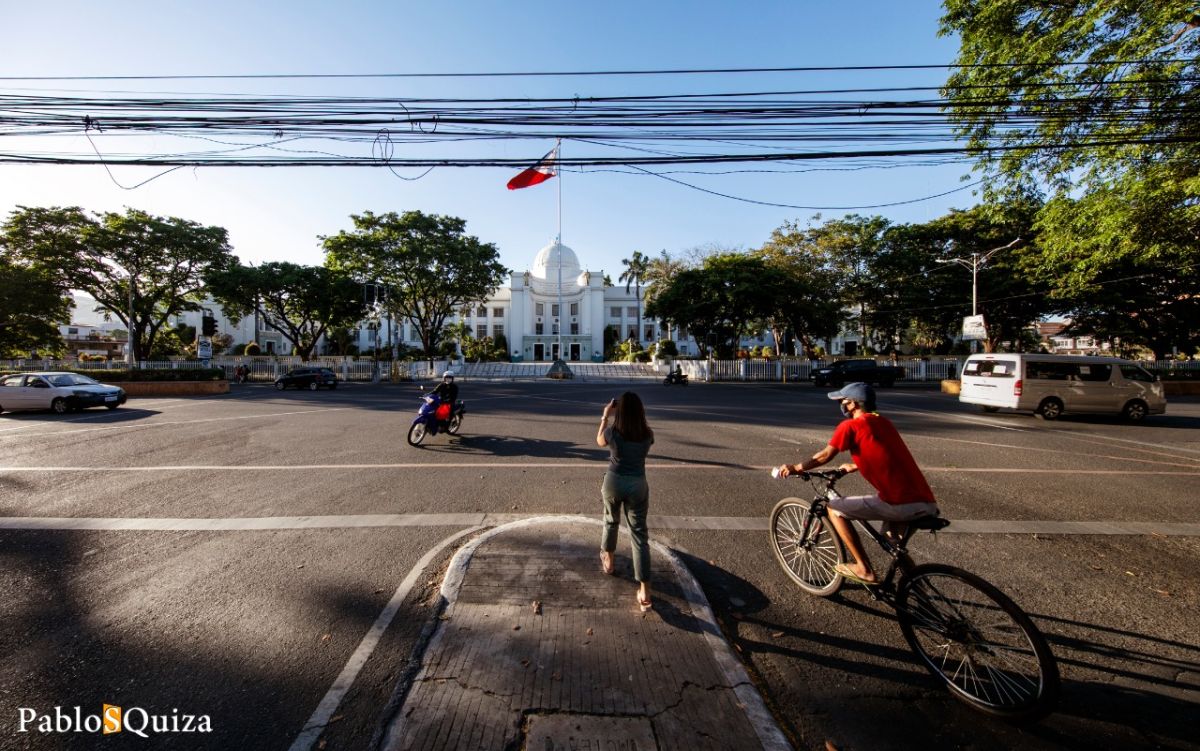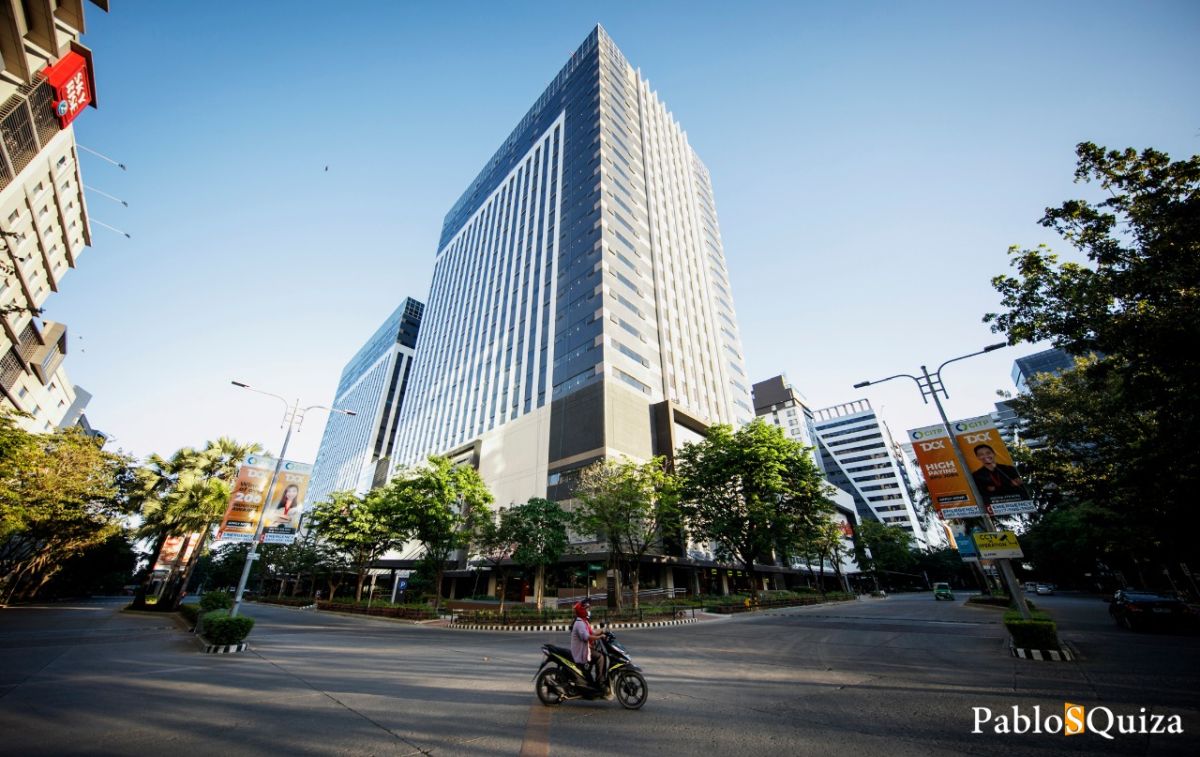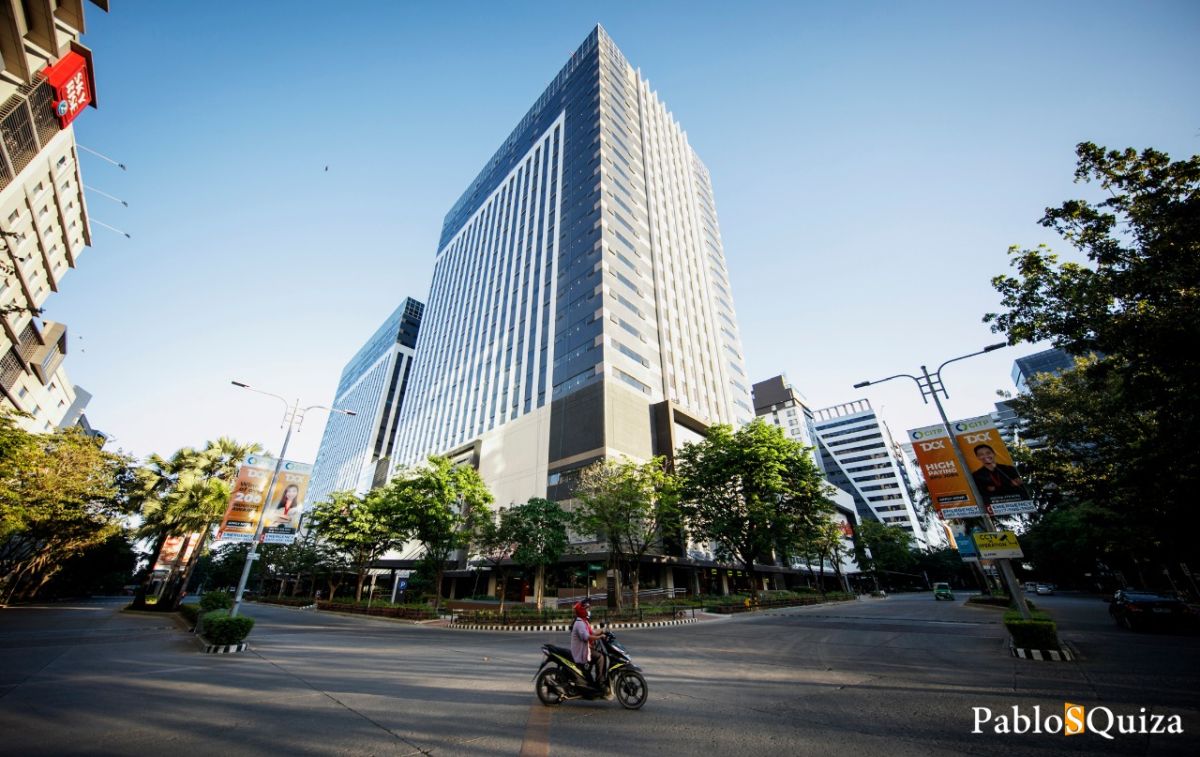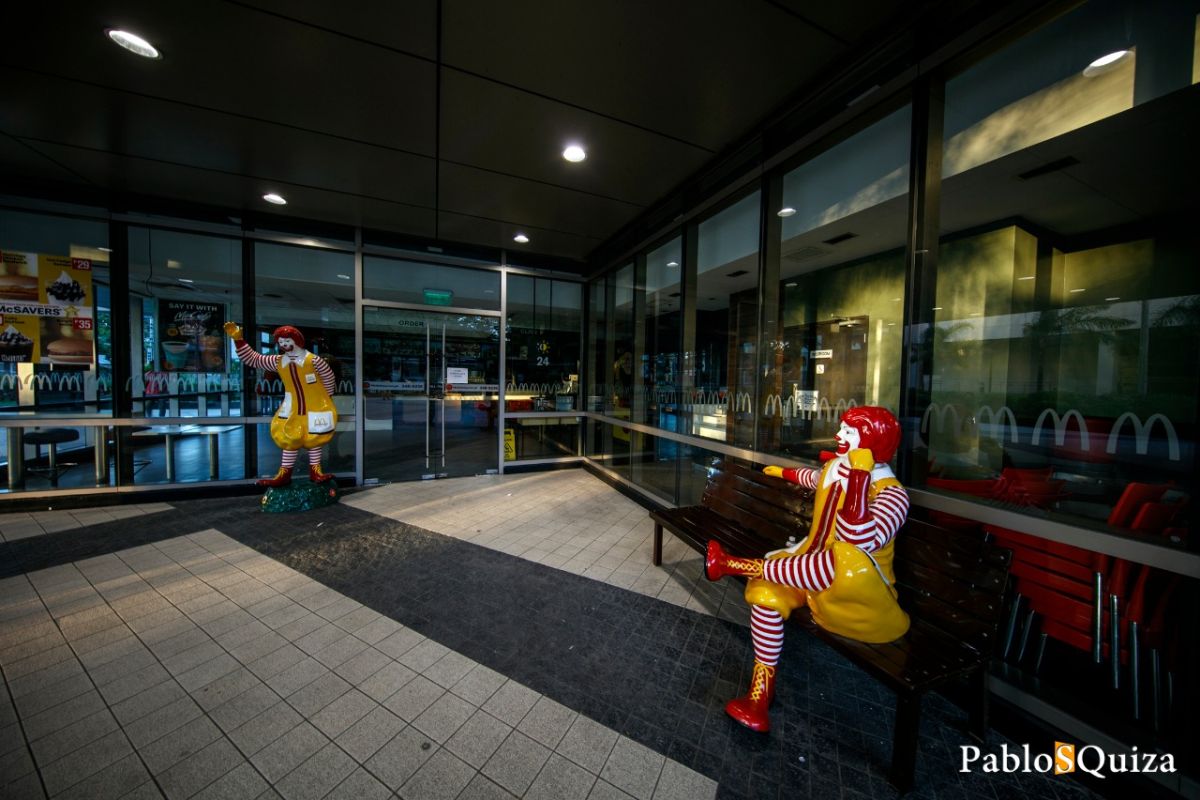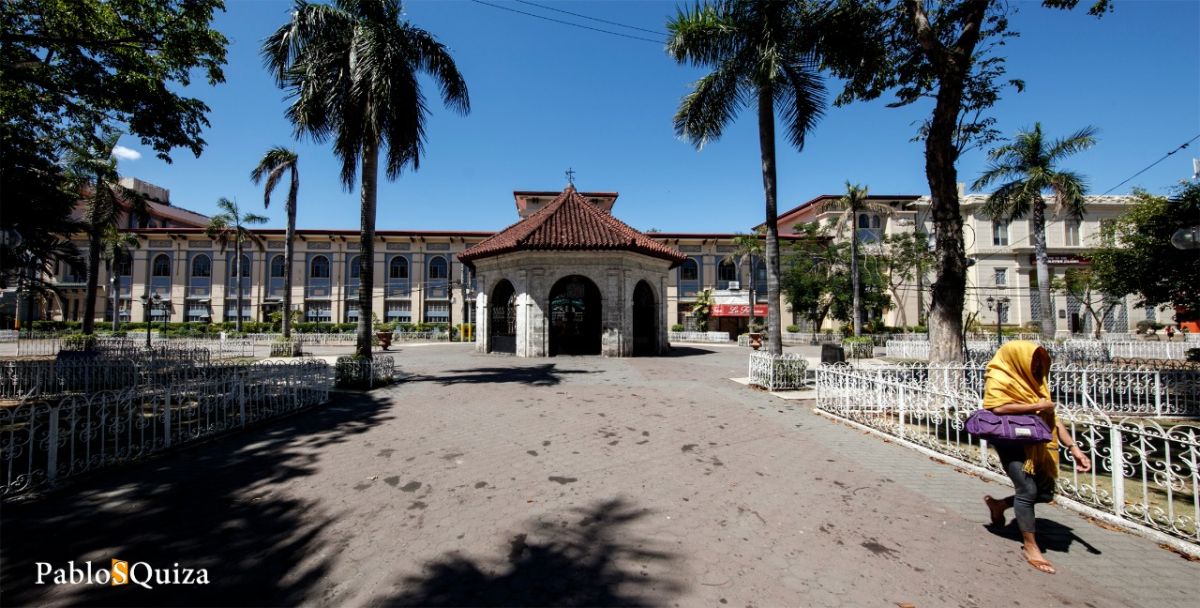 Keep Calm by Knowing These Myths About COVID-19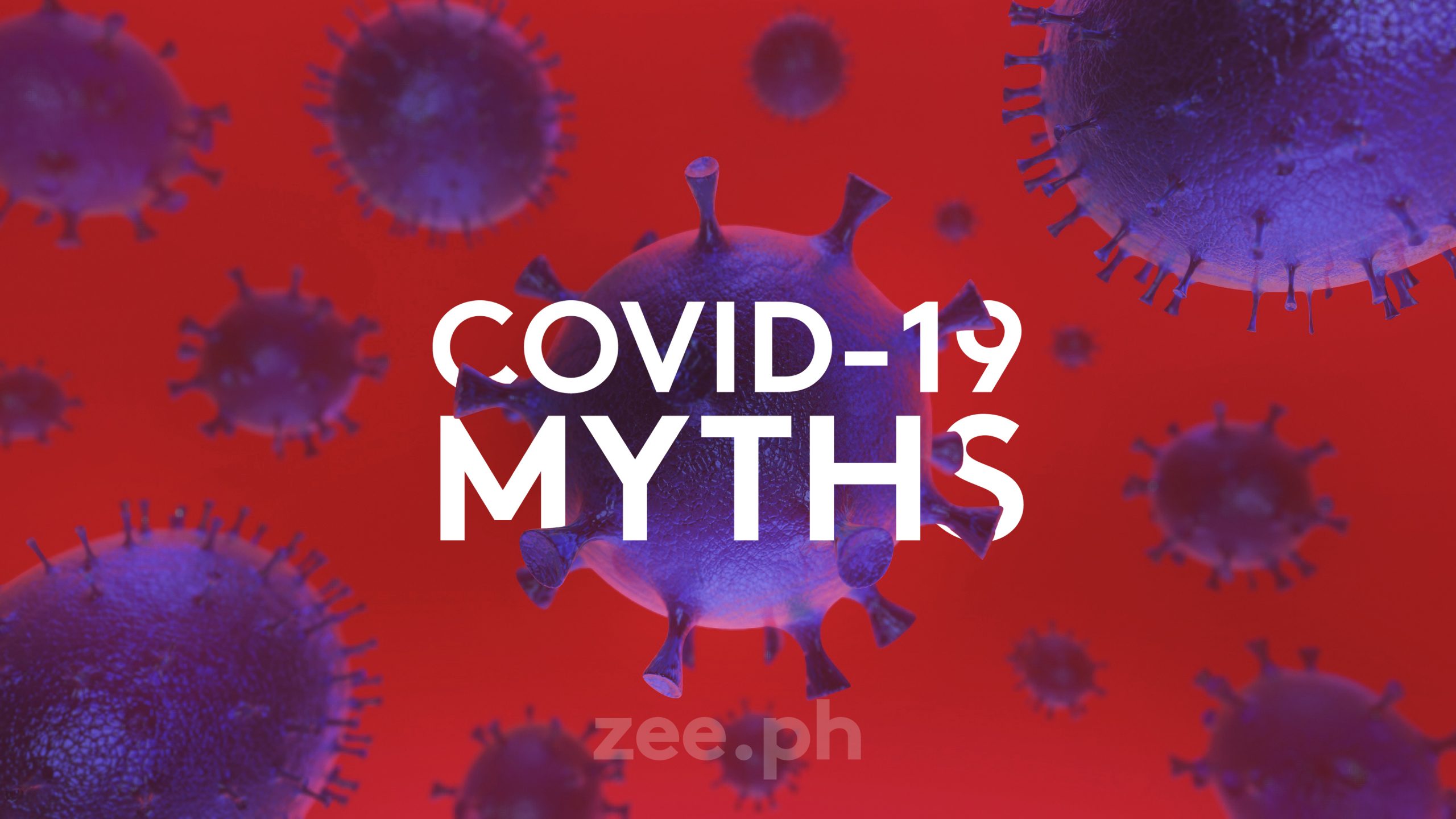 by Chrissy Grey Resaba
In these times of pandemic, hysteria and panic have taken over the world and nonchalance is a word not to be manifested for today. Worry and fear are enveloping around Cebu with enough evidence of the actions taken by the public – the hoarding of necessities and goods.
Cebu – both the city and the province – is working towards making the island a safe haven from the pandemic caused by the Novel Coronavirus. Entry points of both ports – aerial and naval – are now closed. Curfew hours are being implemented to secure that no one is outside during the hours indicated. Business and academic sectors shifted their modes to work-from-home and online classes. Medical professionals have been on the frontlines battling against the proliferation of COVID-19.
It is quite eerie to look at the main streets of the Queen City of the South having few crowds to none. The hustle and bustle of the metropolis has gone into an empty space. The actions taken by the government and the Republic of the Philippines are for better or for worse; it is only for the good of the public.
Cebu has been under the state of community quarantine and certain measures were implemented to ensure the public's safety and well-being. However, there are still myths making rounds in social media and the public in general about the ways to avoid COVID-19. These myths are not supported by scientific evidence. The scattering of fake news worsens the situation instead.
Here are some myths about the Novel Coronavirus: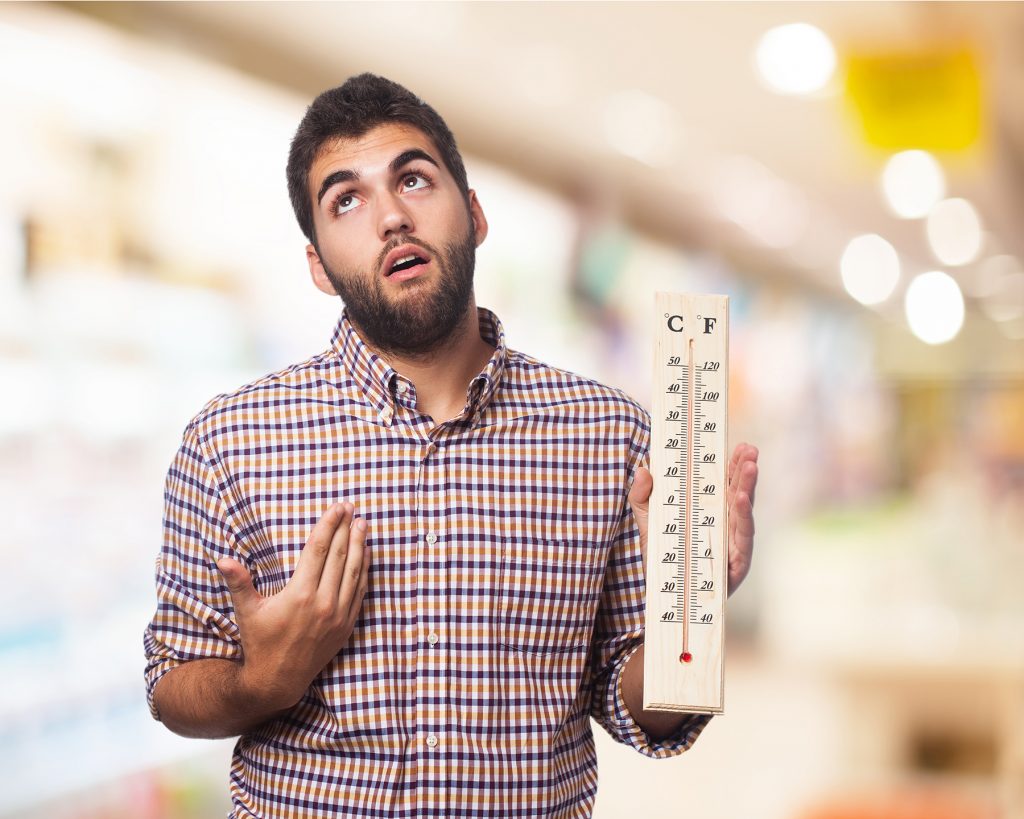 1. Hot and cold weather
Contrary to popular belief, the COVID-19 virus will never die when exposed to hot or cold weather. This type of coronavirus can be transmitted in all areas regardless of the weather.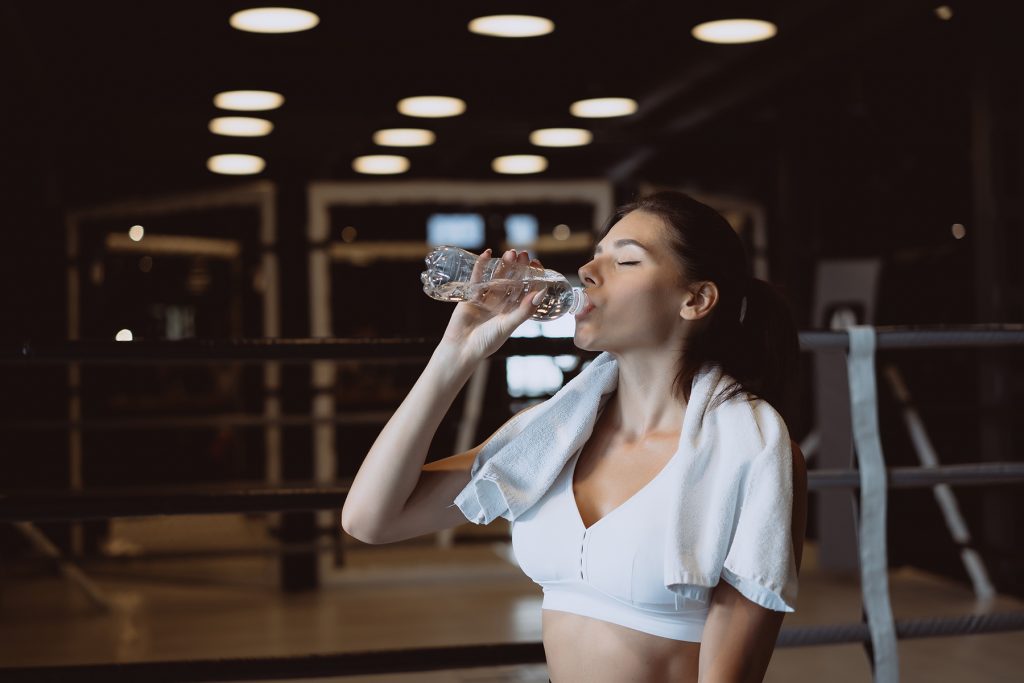 2. Drinking water
It is necessary to hydrate ourselves and to moisturize the throats but there is no scientific evidence that consuming volumes of water can flush out the virus.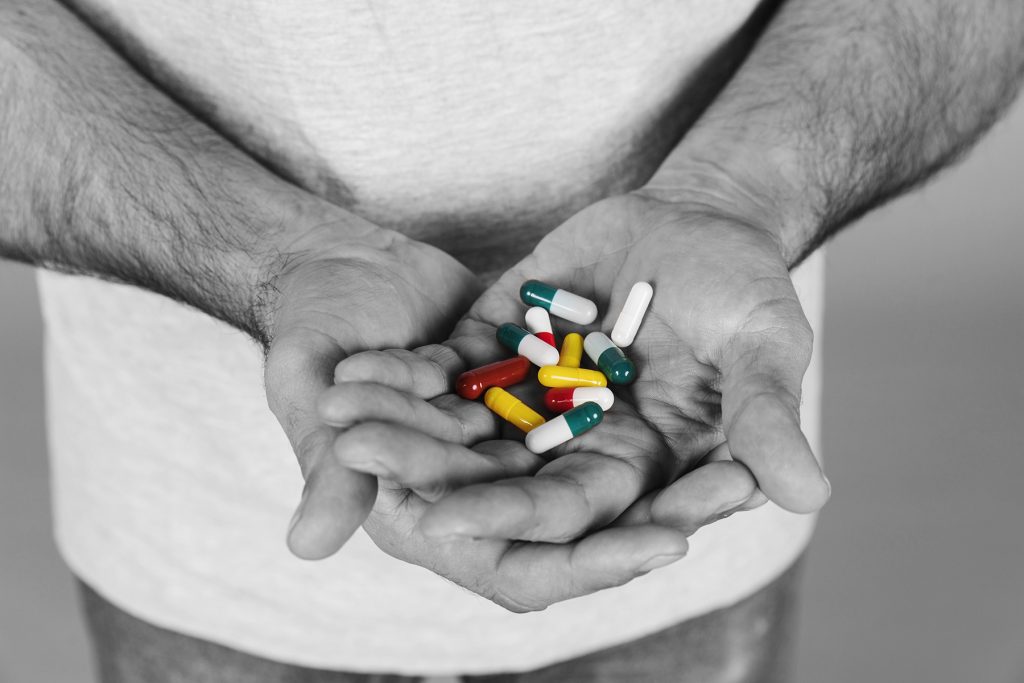 3. Antibiotics
Clear enough from the name of the medicine, antibiotic never kills the virus but bacteria instead. It is not advisable to take antibiotics to prevent COVID-19.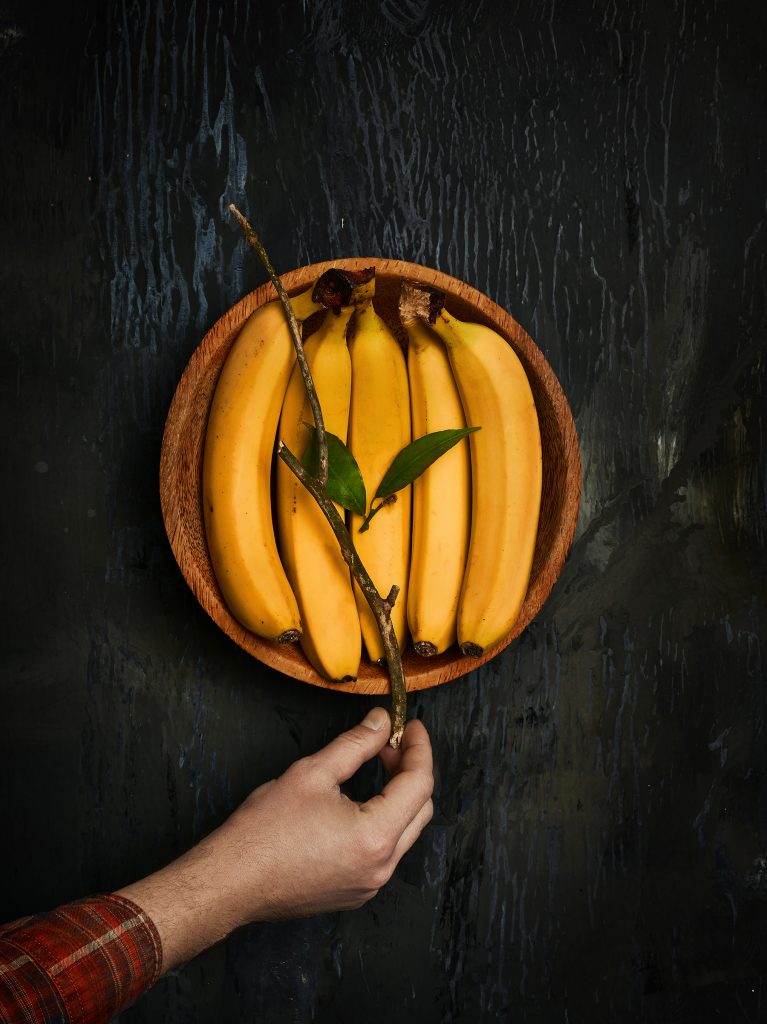 4. Eating banana
There is a video circulating in social media about the banana fruit that miraculously kills the COVID-19 virus. However, if one should be keen enough to examine the video, it is a hoax. To date, there are no approved treatments for the virus. Eating a banana and other fruits can boost the immune system instead but not kill the COVID-19 virus.
Practicing proper hygiene such as regular hand washing with soap and water remains to be an effective way of preventing infection since soap dissolves the structure of the virus. The public should not be very complacent enough to rely on hand washing alone. Maintaining social distance, staying at home, having proper coughing or sneezing etiquette, and putting oneself in self-quarantine if one traveled from outside Cebu or the country are some of the best ways to avoid the spread of the COVID-19 virus.
La Liga Henerales: Shaping History Awareness Back Again in Cebu
La Liga Henerales is a community of young talents passionately promotes historical awareness through periodic costumes carefully researched for its authenticity and accuracy and promoted as well in events and schools.
Only few individuals before were into pursuit in this historical awareness project until the age of communication where internet is convenient in the palm of our hands through our gadgets. New information travel fast and data is retrievable, yet also possess a disadvantage with the plethora of different social media platforms carried by various makers as well. In a daily basis, historical backgrounds are unearthed making its trend until now as new discoveries are released, but the idea of these information being shown and shared is as close as not valuing or commemorating to its sources leaving this information just a trend.
There is a certain community of Cebuanos that are taking a quest to rewrite and restructure what was in the past, filling the gaps in facts with further research of variable sources that are made debatable but sticks to it true cause, to unveil the truths of our heritage and our origins, as Cebuanos and as Filipinos as well.


La Liga Henerales is a Cebu-based, non-profit organization composed of a group of talented, committed and respectable individuals from different walks of life, schools and profession whose primary aim is to promote both, Cebuano and filipino culture and heritage that was depicted before in pre-colonial and colonial eras via re-enactment with costumes vested in proper research and investigation to achieve authenticity. They also push their cause on schools and other social gatherings promoting and spreading awareness about our local, and national heroes that we look up to. With these said, they also portray a closer look of the lifestyle of the past to where they perform stories, perform forgotten dances and rituals and portray their individual roles, vital in the fight of our country's future during those challenging times, and in honor to spread awareness of the lost practices we had in those times.
The Founder
Louis Kenneth Villaflor, an entrepreneur and an avid history enthusiast and costumer, founded the group on the purpose of re-educating the youth about real local and national history, he saw the opportunity to combine his favourite hobbies which is costuming and story role-playing and the process to instill the historical awareness and value among the youth and in schools, along with a group of fellow enthusiasts who shares his passion about research and history, they took it among themselves to be purposeful in the advocacy in spreading historical awareness in schools or events by wearing periodically correct costumes and sharing the stories and its value to the youth.
Behind the Garments
Meet Rodney "Pee-Wee" Senining, who has been in the fashion industry since the late 90's, strives  in concepts of avant-garde, innovation and cutting edge-fashion forward design. And also a teacher of Architecture, Fine Arts and Design of University of San Carlos, he had grown into research of books like the holy grail in the Library Resource Center and is always fascinated of the periodical times and how to preserve it; Hence, his interest had grown for the affinity of Periodical Costumes and Sustainable Fashion.
 Being part of the group La Liga Henerales, he was tasked to instantly be their mentor for the young talents and as the organization is still new and developing with limited funds, resourcefulness and research were done to come up with a good output of photo shoot and was quite proud of it and still promise on the next editions of pieces to be more historically accurate. Even as teacher for Fashion Design in SAFAD, his expertise comes hand in hand with the members as he helps them do research as well. His passion and interest somehow led him with enough knowledge to key the insights of the significant periods and historical backgrounds of it.
Historical Awareness in Cebu
The strength and progress of a country is anchored on how well they know and honor its history. The means of historical awareness in Cebu is almost non-existent among the Cebuanos, although we push forward in tourism and promote beauty through sceneries and other aspects of culture yet never commemorate deeply on historical icons such as our other local heroes, and ancient cultures as well that is almost been forgotten in an urban Cebu. Nevertheless, as long as communities' like La Liga Henerales are now evolving in a learning state by real discovery by multiple resources, this will always reflect of how we appreciate love, patriotism and honor to our country and would look forward to progress.