Will Philippines' Gazini Ganados Conquer the Universe?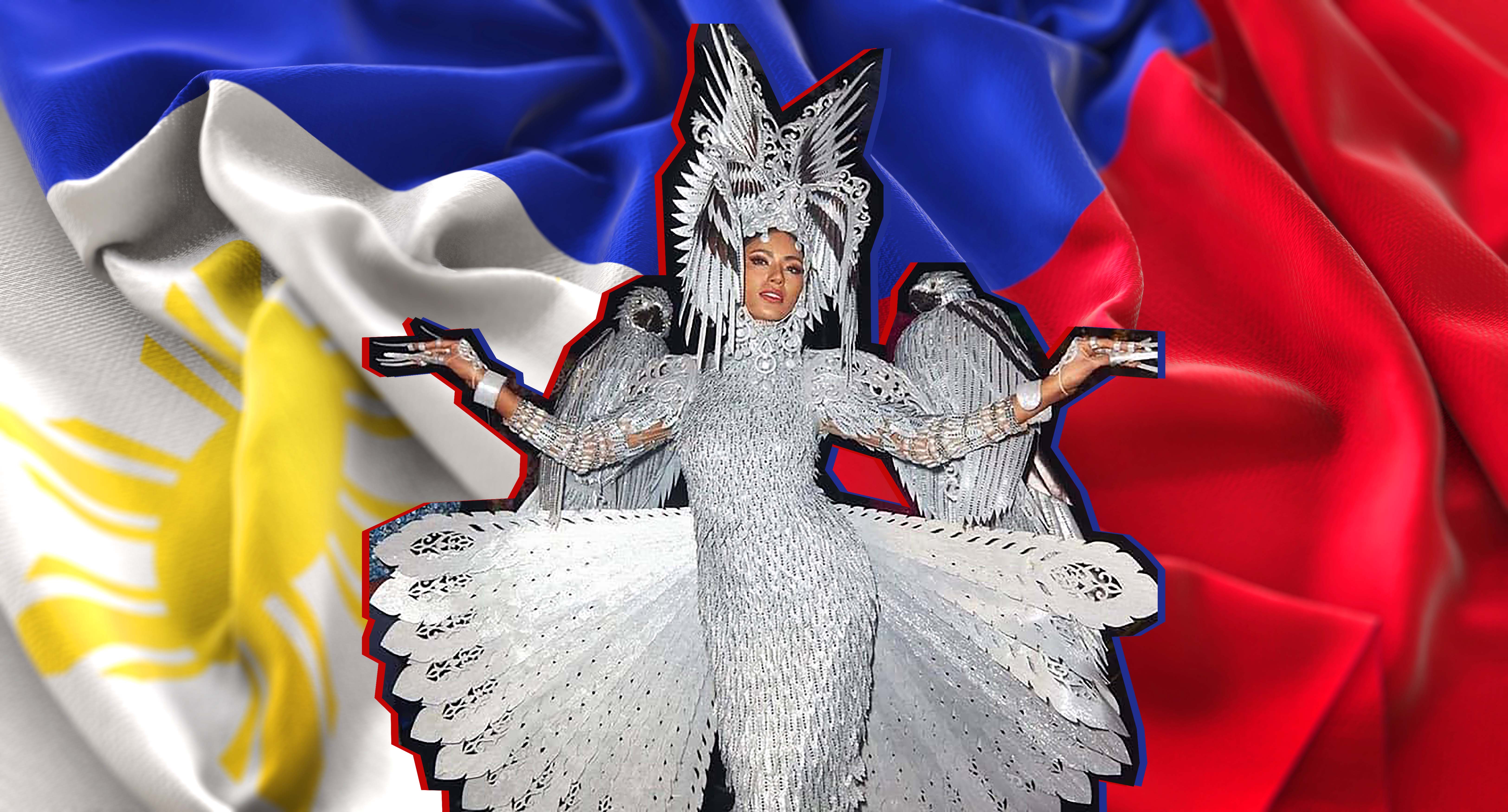 by Allain Dumon Fonte
There are only two international events that can stop traffic in the Philippines; a Manny Pacquiao match, and the annually awaited Miss Universe pageant.  This year, the Miss Universe pageant is hosted by USA, and will be staged at the Tyler Perry studios in Atlanta, Georgia.  Steve Harvey will still be hosting the pageant alongside Miss Universe 2012, Olivia Culpo, and American-Filipino actress and super model, Vanessa Lachey.  Because beauty pageants have a massive following in the Philippines, everyone is excited and are preparing for the pageant as it unfolds tonight at Fox Channel for US territories and at Telemundo Channel for the Latin American region.  Pageant enthusiasts could not wait for the pageant to unfold after seeing the preliminary competition yesterday; some have already organized a pay-per-view live screening with their friends. A number of beauty salons and fashion houses in the Philippines have already informed their clientele that they will be closed on Monday morning for the Miss Universe pageant.  For those who have work on Monday, they have already processed their off-days; while some expressed that they might call-in sick for work.
Last year, the Philippines conquered the Universe for the fourth time with Catriona Gray.  With Gloria Diaz (1969), Margarita Moran (1973), and Pia Wurtzbach (2015), the Philippines is considered a power house in the pageant world; and, beauty experts who study the symmetry of physical features have ranked the Philippines as the second country with the most beautiful women, after Venezuela that was ranked first.  This year's Philippine representative is a Cebuana beauty, Gazini Christiana Jordi Ganados.  Gazini is the third Cebuana to represent the Philippines in the Miss Universe pageant, after Pilita Corrales' cousin, Mary Ann Corrales (1957) and Pilar Pilapil (1967).  With the reigning Miss Universe, Catriona Gray, from the Philippines, the weight and pressure are on Gazini's shoulders.
During the preliminary competition, Gazini surely has put her best foot forward with a national costume that is worthy of being a museum-piece for the MET, and a gold long gown, all designed by Cary Santiago.  The intricacy and the labor-intensive workmanship of her gown will surely get the attention of the crowd; yet, is it fitting her well? Her gown received several comments from netizens and pageant followers. Although many have commented that her evening gown is stunning, many netizens have also commented that Gazini's motions seem restricted with the dress, and that she was not able to give her best catwalk.  I, personally, find her long gown very stiff and has too much going on.  I feel that the judges and the crowd will be drawn to the dress more than to the beauty of Gazini.  I believe that instead of her carrying the dress, the dress is carrying her.   While her national costume is no doubt a show-stealer, Gazini seem struggling with the weight of the dress.   So, the big question is, will Gazini bring a back-to-back win for the Philippines?
Tati Fortuna, an image and style expert from New York and managing director to the Escario-Fortuna fashion and image consultancy, believes that Gazini has got what it takes to be the next Miss Universe.  According to Miss Fortuna,
"Gazini has a great styling team. They are on point with her hair and make up. She always looks polished. She also has a good mix of outfits for her activities. Wears the right colors for her skin tone. I specifically like the stylized tuxedo she wore – she comes across as very well prepared. I'm excited to see her being crowned as Miss Universe 2020." -Tati Fortuna
Fashion designer and an avid fan of the Miss Universe, Harley Ruedas, believes that every Miss Universe aspirant should always have high hopes and high spirits to keep them going throughout the pageant because the pageant can be very stressful and draining.  For Ruedas, Gazini has the same spirits that Pia had during her pageant night, and Gazini is also as focused as Catriona.  Ruedas said that aside from Gazini's good looks, her passion and her eyes on the goal are her stronger forces to win the crown.  Ruedas added, "her dedication in taking care of the elderly is something that could touch the hearts of the judges because a true queen is someone who is willing to sacrifice to reach out to those who are in need."
Speaking of judges for this year's Miss Universe, the panel have been selected and it will be an all-women panel.  With former Miss Universe winners in the panel, Paulina Vega (2014) and Riyo Mori (2007), the selection can be very tough.  Other members in the selection committee are Venezuelan actress, Gabi Espino; American marketing executive, Bozoma Saint John; former Miss America and juris doctor candidate at Georgetown University Law Center, Cara Mund; lifestyle blogger, Sazan Hendrix; and American actress, host, and Miss USA 2008, Crystle Stewart.
Proprietor and Senior Arts Director of Shandar shoes and accessories (Gazini's official pageant footwear designer), Dr. Mark Tenchavez, commented that the selection committee will also matter; most especially if one of the judges shares the same interest with the candidate.  According to Dr. Tenchavez that a back-to-back win is almost impossible at the Miss Universe, except for Venezuela who did it once.  However, Dr.  Tenchavez expresses confidence in Gazini's win because most of the members in the selection committee are beauty queens who run their own charities; and Gazini, being passionate and vocal with her charity, will surely win the interest of the judges.  Dr. Tenchavez said that Gazini must not let her guards down and must be focused all the time, since she already got the votes of many Filipinos and pageant supporters worldwide with her performance at the preliminary competition.
Australian beauty pageant coach and branding expert, Peter Sereno, shared his thoughts on Gazini's chances.  Sereno believes that her face and stage presence are her strengths.  While beauty queen and super model, Bee Urgello, agrees with Sereno that Gazini's beauty is very unique and captivating.  Urgello is very hopeful for Gazini and she wishes that Gazini can overcome her shyness.  Urgello said, "Gazini is very sweet.  She may look fierce on the runway, but she is very shy in person, and I hope that she can overcome it."  To show her support, Urgello is hosting a live screening of the Miss Universe pageant tomorrow at 7:00 in the morning at the Marco Polo Plaza Hotel.
Different experts, different comments; but, it all boils down to our common goal, which is Gazini's win for the Miss Universe.  Whether she wins or not, she surely has raised our flag high.  The Miss Universe pageant will be aired live at 8:00 in the morning tomorrow in the Philippines, and at 8:00 in the evening tonight in Atlanta.
Four Books To Read When Bored
By Chrissy Grey Resaba
Boredom is always a struggle for people when they ran out of things to do. Thankfully, books are there to help save the day. It is always fascinating to embark on a journey to the unknown just by comfortably sitting on a couch. There is no frigate like a book. Indeed, treat yourself with an unparalleled kind of travelling by reading a book. Books are a testament that it could take you lands away. Pages unraveled the most marvelous stories one could have ever read. 
Therefore, now is the right time to take a book or two from your shelves and start reading again. Better yet, start reading some new books that can be found on the web? Below are some recommendations which are rated multiple stars by Goodreads.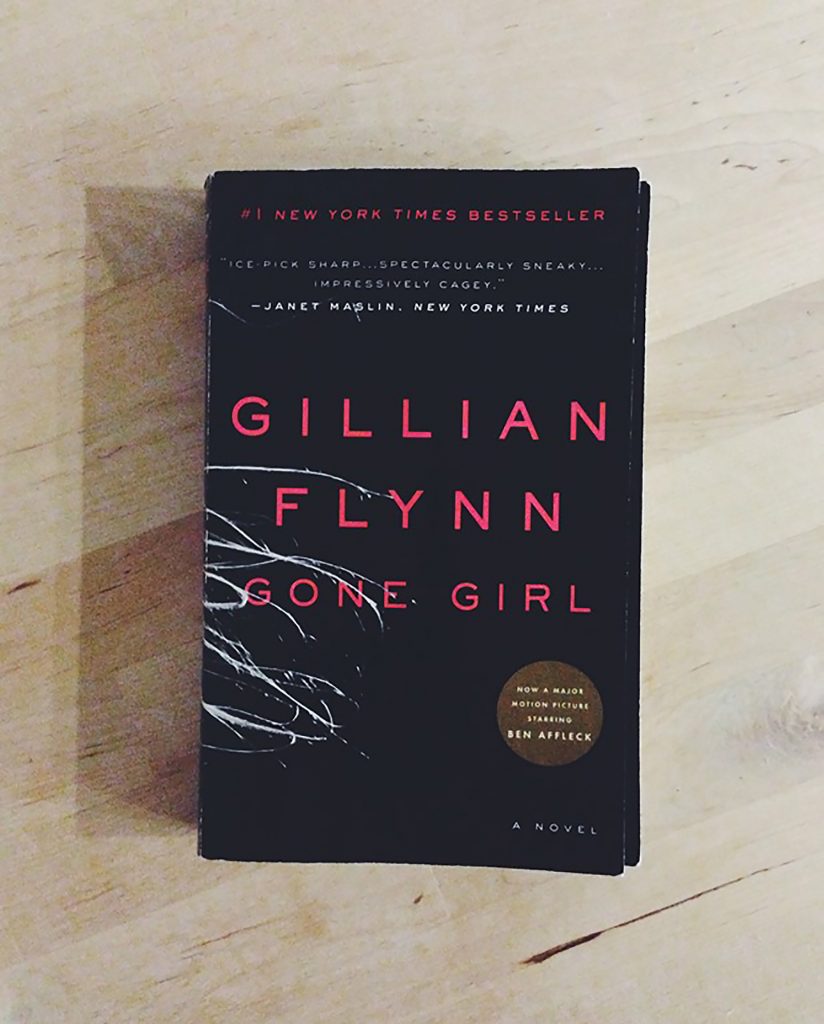 Gone Girl by Gillian Flynn
This reading material is dubbed as one of the most addictive books of all time. Give yourself a whirlwind experience from its complex plot.
Book's blurb:
"Marriage can be a real killer.
On a warm summer morning in North Carthage, Missouri, it is Nick and Amy Dunne's fifth wedding anniversary. Presents are being wrapped and reservations are being made when Nick's clever and beautiful wife disappears from their rented McMansion on the Mississippi River. Husband-of-the-year Nick isn't doing himself any favors with cringe-worthy daydreams about the slope and shape of his wife's head, but passages from Amy's diary reveal the alpha-girl perfectionist could have put anyone dangerously on edge.
Under mounting pressure from the police and the media – as well as Amy's fiercely doting parents – the town golden boy parades an endless series of lies, deceits, and inappropriate behavior. Nick is oddly evasive, and he's definitely bitter – but is he really a killer?
As the cops close in, every couple in town is soon wondering how well they know the one that they love. With his twin sister, Margo, at his side, Nick stands by his innocence. Trouble is, if Nick didn't do it, where is that beautiful wife? And what was in that silvery gift box hidden in the back of her bedroom closet?"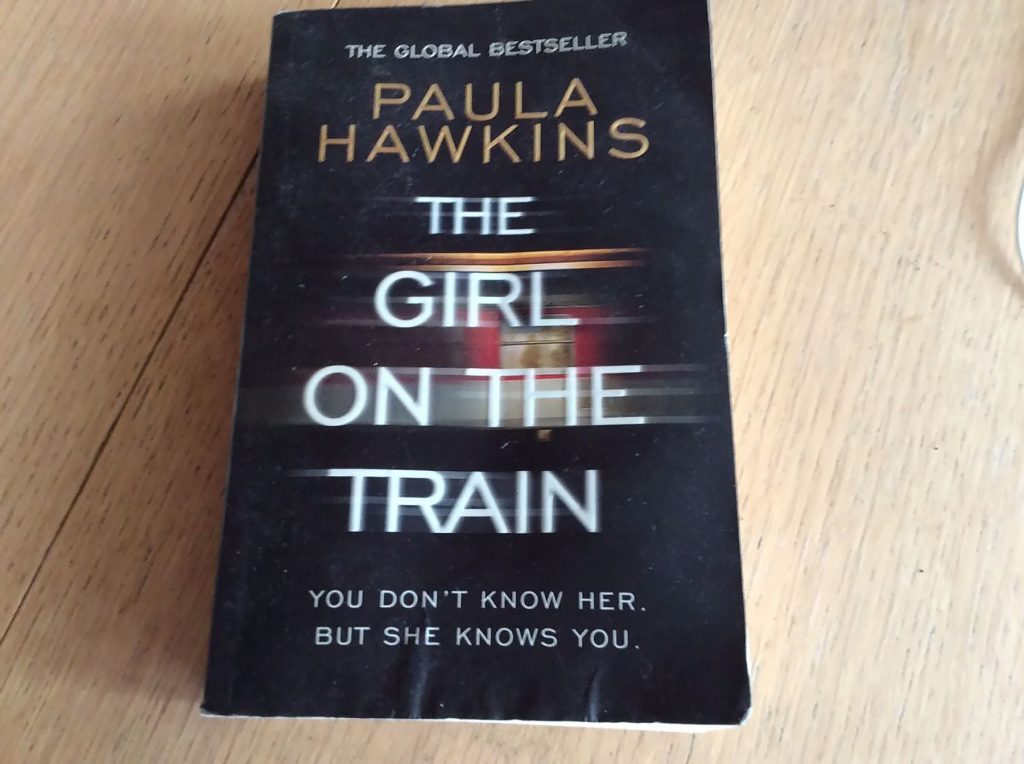 The Girl on the Train by Paula Hawkins
If one is a stan of thriller or crime genre, this British novel read is definitely the one for you.
Book's blurb:
"Rachel catches the same commuter train every morning. She knows it will wait at the same each time, overlooking a row of back gardens. She's even started to feel like she knows the people who live in one of the houses. "Jess and Jason," she calls them. Their life – as she sees it – is perfect. If only Rachel could be that happy. And then she sees something shocking. It's only a minute until the train moves on, but it's enough. Now everything's change. Now Rachel has a chance to become part of the lives she's only watched from afar. Now they'll see; she's much more than just the girl on the train …"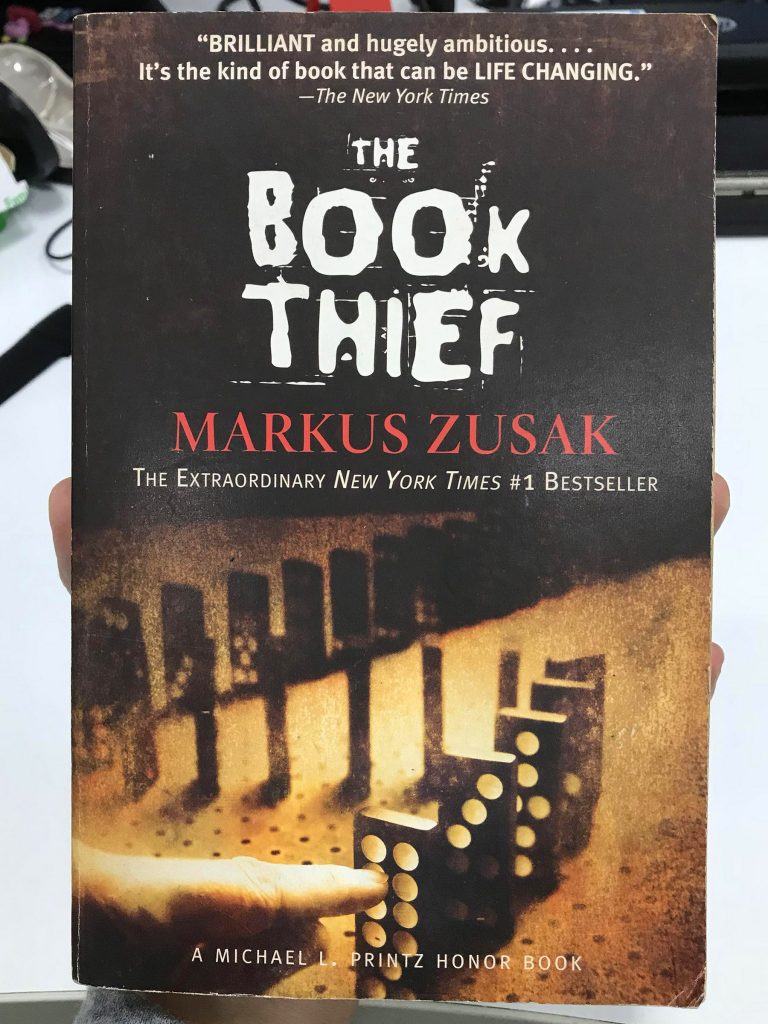 The Book Thief by Markus Zusak
One of the most compelling books of all time and a gem too. A page-turner that keeps you emotionally absorbed.
Book's blurb:
"It is 1939. Nazi Germany. The country is holding its breath. Death has never been busier, and will be busier still.
By her brother's graveside, Liesel's life is changed when she picks up a single object, partially hidden in the snow. It is The Gravedigger's Handbook, left behind there by accident, and it is her first act of book thievery. So begins a love affair with books and words, as Liesel, with the help of her accordion-playing foster father, learns to read. Soon she is stealing books from Nazi book-burnings, the mayor's wife's library, wherever there are books to be found. 
But these dangerous times. When Liesel's foster family hides a Jew in their basement, Liesel's world is both opened up, and closed down."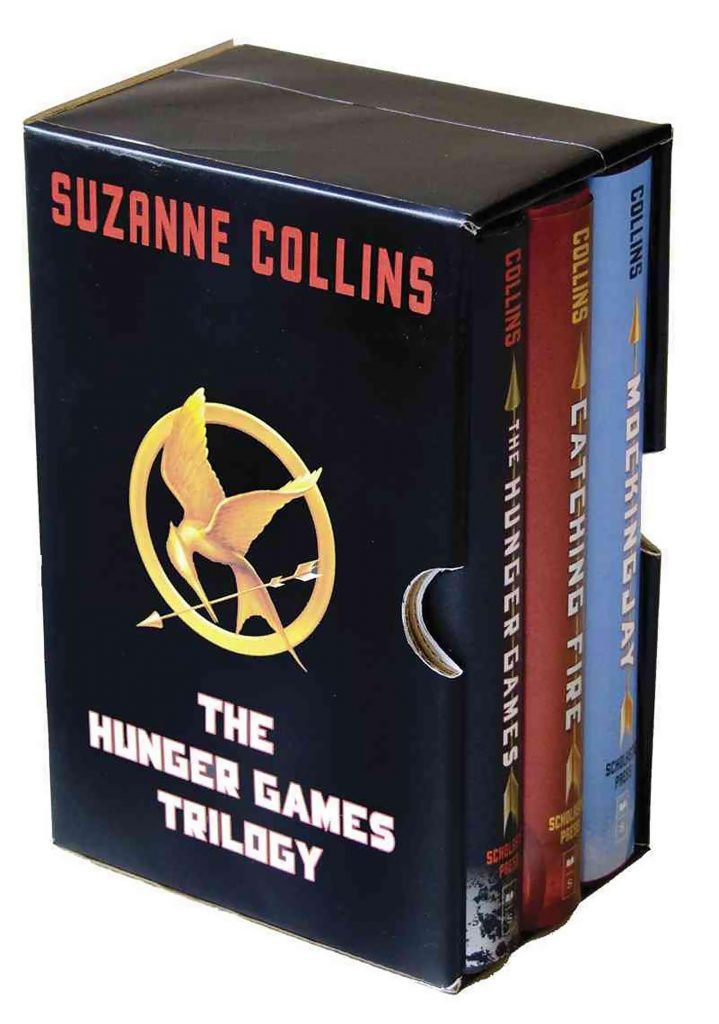 The Hunger Games by Suzanne Collins
This dystopian fiction has gone to the main screen. Before indulging yourself of some binge-watching of this trilogy, it's better to drown yourself with words and get hooked by it.
Book's blurb:
"Could you survive your own, in the wild, with everyone out to make sure you don't live to see the morning?"
In the ruins of a place once known as North America lies the nation of Panem, a shining Capitol surrounded by twelve outlying districts. The Capitol is harsh and cruel and keeps the districts in line by forcing them all to send one boy and one girl between ages of twelve and eighteen to participate in the annual Hunger Games, a fight to death on live TV. Sixteen-year-old Katniss Everdeen, who lives alone with her mother and younger sister, regards it as a death sentence when she is forced to represent her district in the Games. But Katniss has been close to dead before – and survival, for her, is second nature. Without really meaning to, she becomes a contender. But if she is to win, she will have to start making choices that weigh survival against humanity and life against love."
6 Shows on Netflix to Binge-Watch While on Quarantine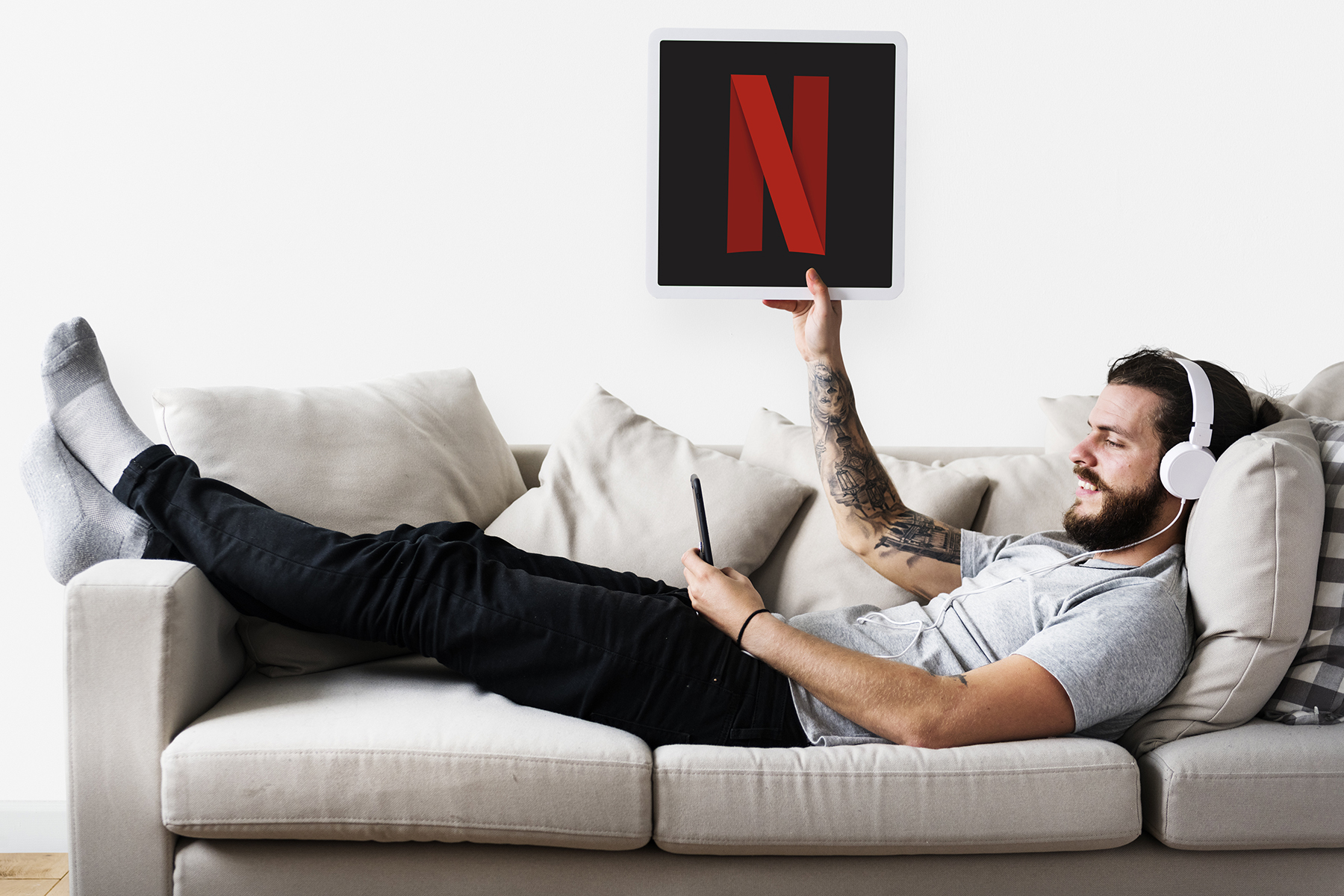 By Chrissy Grey Resaba
Staying at home feels so foreign to people who always like to go out. But for some, it is an uplifting feeling to stay in all day. Staying at home is the paramount step in stopping the proliferation of the COVID-19 virus. It will not take a week or two but a month. Meanwhile, it is quite tempting to just curl up in bed with the most comfortable blanket and sleep all day. There are still a plethora of things to try or do more than just remaining in bed.
Netflix is now a name of the game when it comes to movie watching. Movies are streamed online which is easily accessible other than the ordinary movie watching from DVDs. Enough said, have a list of your favorite TV series and shows, movies, or documentaries you haven't been updated to watch for quite some time. May it be re-watching your all-time favorite Game of Thrones, Friends or How to Get Away with Murder or watch something new from the offering of the online streaming app, Netflix, pretty sure, kills the time with entertainment.
Whatever you're searching for, Netflix is there to deliver. Here are six Netflix shows that might pique your interest.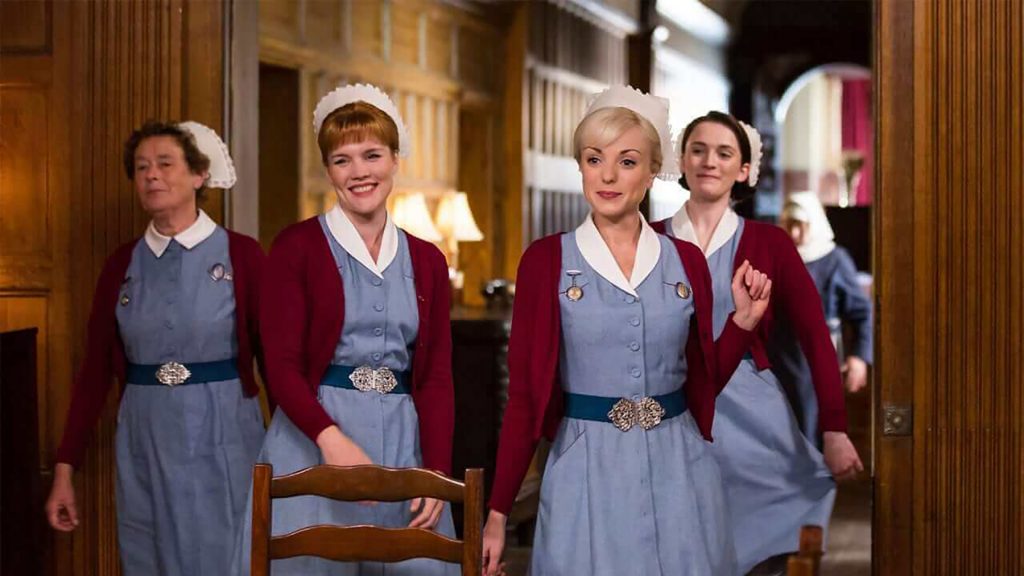 Call The Midwife
This might be your next favorite thing.
This BBC show follows nurses, midwives, and nuns who visit expectant mothers in Poplar, London providing the neighborhood's poorest women with the best possible care. You'll be hooked on the heartwarming storylines.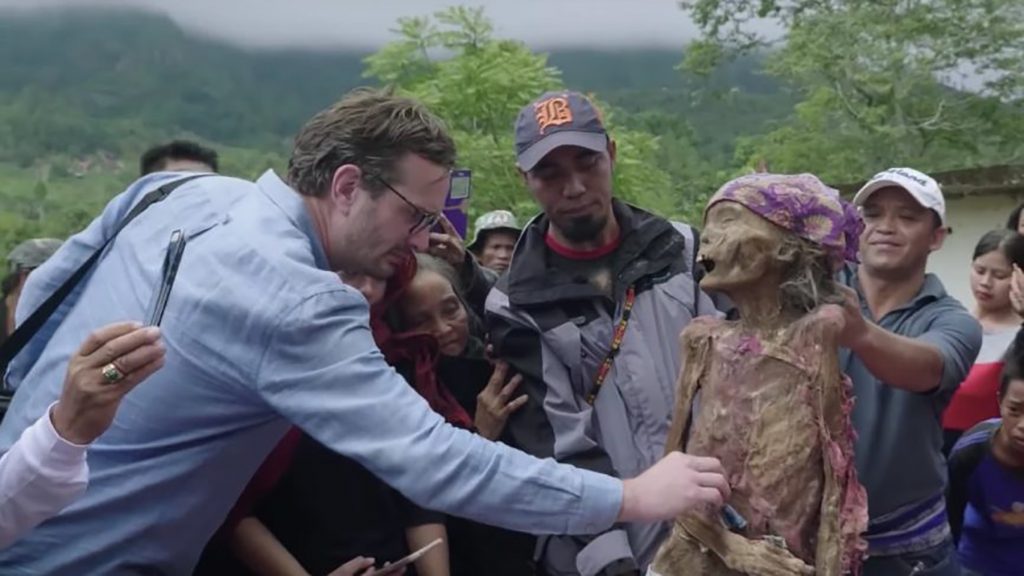 Dark Tourist
Take things on the morbid side because Netflix's Dark Tourist might be the next show you should be watching.
It follows journalist David Farrier as he visits unusual and macabre tourist sites around the world. The viewers will surely get travel show fix while indulging flair for the strange and unusual.
Alias Grace
Whether you are a huge Handmaid's Tale fan or an enthusiast of Margaret Atwood, this could be added to your favorite things.
Set in the 19th-century Canada, famed murderess Grace Marks gets studied by a psychiatrist to see if she's really lost her memory. The showrunner Sarah Polley spent 20 years adapting Atwood's book, and the series really does the justice.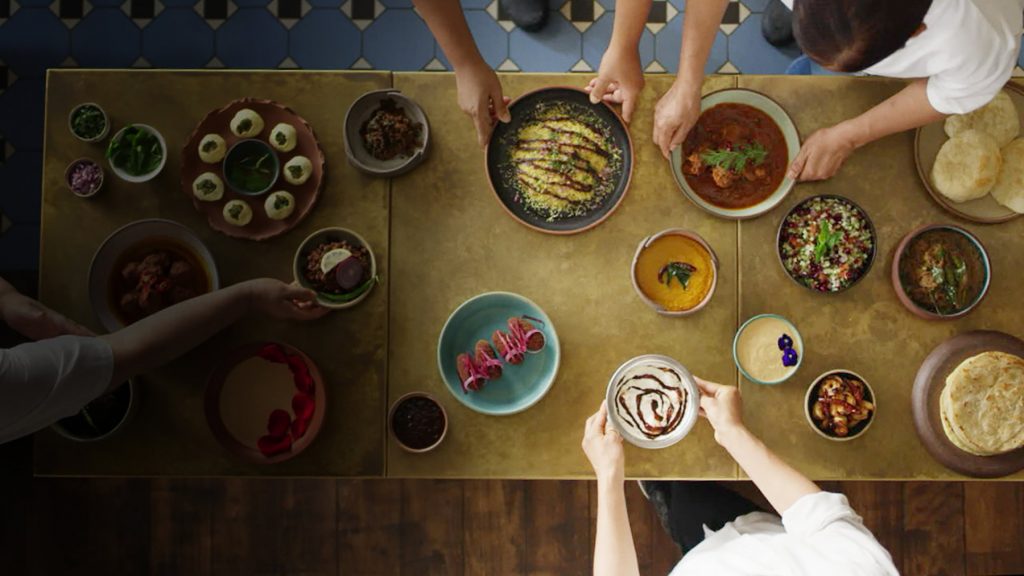 Chef's Table
Food buff? Documentary addict? Chef's Table is another treat!
From the director of Jiro Dreams Of Sushi, each episode of this series travels to the farthest reaches of the world to find ambitious chefs and amazing stories. There's something soothing and inspiring about the message and tone of this show, which you won't be able to stop watching.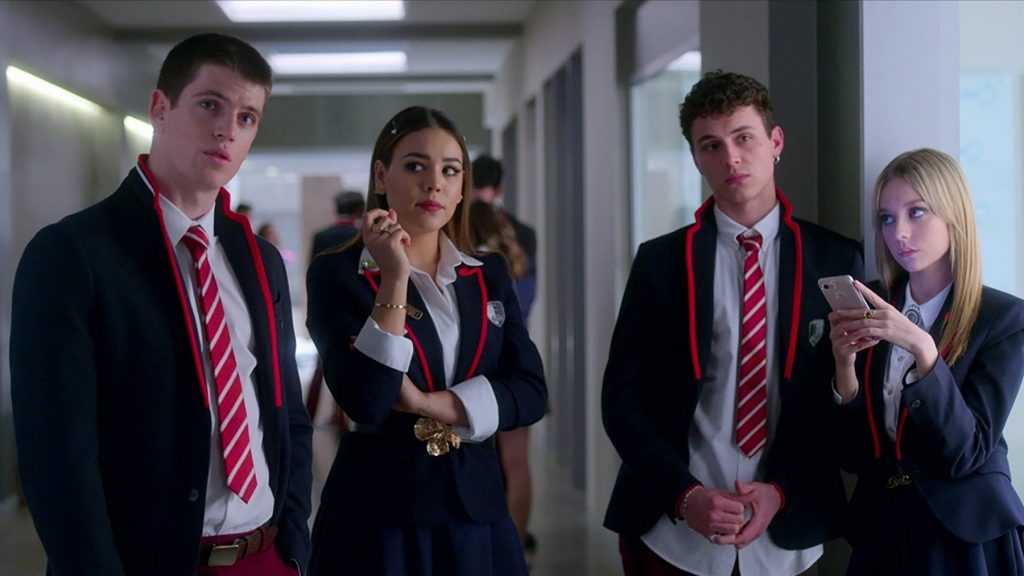 Elite
Elite follows three working-class teens enrolled in a posh private school in Spain, with a clash between the outcasts and in-crowd eventually leading to murder. There's only one season so far, and you can easily watch it over a weekend.
Elite is another Netflix teen drama that everyone is talking about.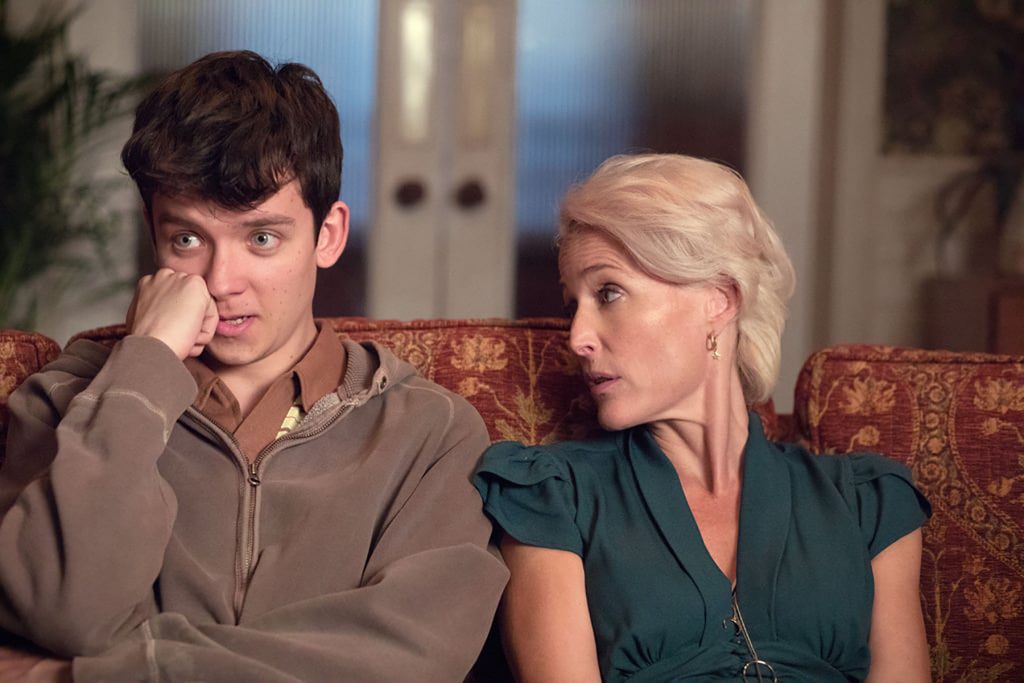 Sex Education
What if your parent had been a sex guru while you were at your most insecure in high school?
For Otis, this is his everyday reality. And the stakes are heightened when his classmate proposes a sex therapy clinic. Find out what all the fuss is about from this new show, get hooked instantly.
There is an array of shows to watch for on Netflix. It is up to you on what you will watch but these six mentioned above are musts.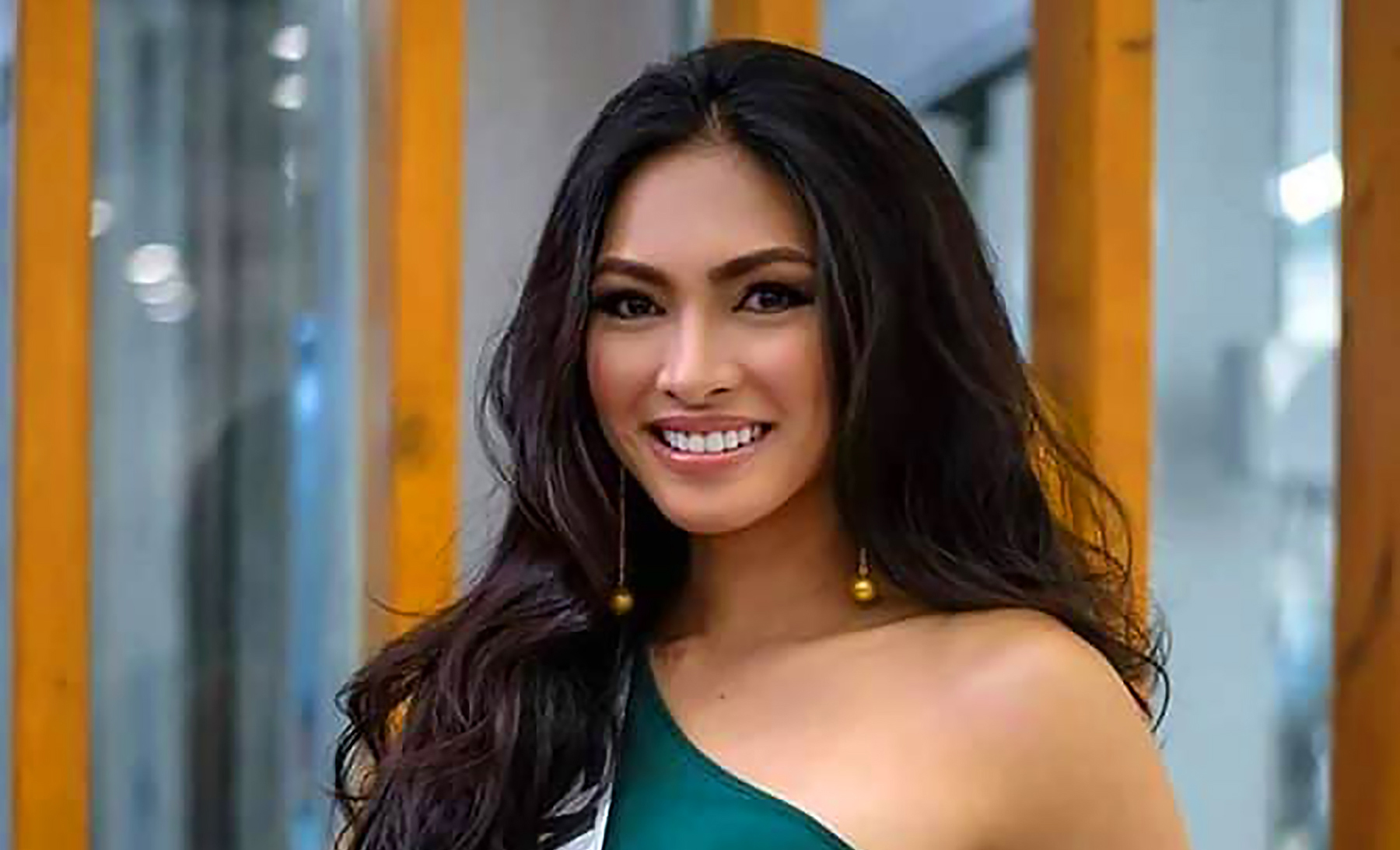 by Allain Dumon Fonte
For every tourist that I have met who have visited Cebu, there are three common things that they find most beautiful:  the weather, the beaches, and the women.  Cebu's weather has always been favourable to travelers who are touring around Cebu; the sun can be strikingly hot, but the cool breeze of the island entices visitors to stay longer.  The beaches in Cebu are always voted the best in Asia; and some beaches, like the Bas Daku in Moalboal, is even voted as one of the best in the world. This is the reason why Cebu has been graciously hosting an average of 1.1 million tourists every year.  Our waters are not just crystal clear; they are also the home of the most exotic corals and the most interesting array of tropical sea life. Finally, when it comes to the women in Cebu, they are undeniably what they mean to as "beauty, body, and brains".  The women in Cebu do not just charm you with their smiles, but they can delight you with their wits.  From beauty queens like the Miss Universe-Philippines 2019, Gazini Ganados, to music and art geniuses like the world-renowned pianist, Madam Ingrid Sala Santamaria; and, even business tycoons like Robina Gokongwei-Pe, the Cebuana excels above all.
Last night at the Grand Ballroom of the Waterfront Cebu City Hotel and Casino, a Cebuana was crowned and hailed as the fairest of them all at the Binibining Cebu 2020 pageant.  Competing with 54 other beauties, Beatrice Luigi "Bea" Gomez, representing the municipality of San Fernando, bested them all.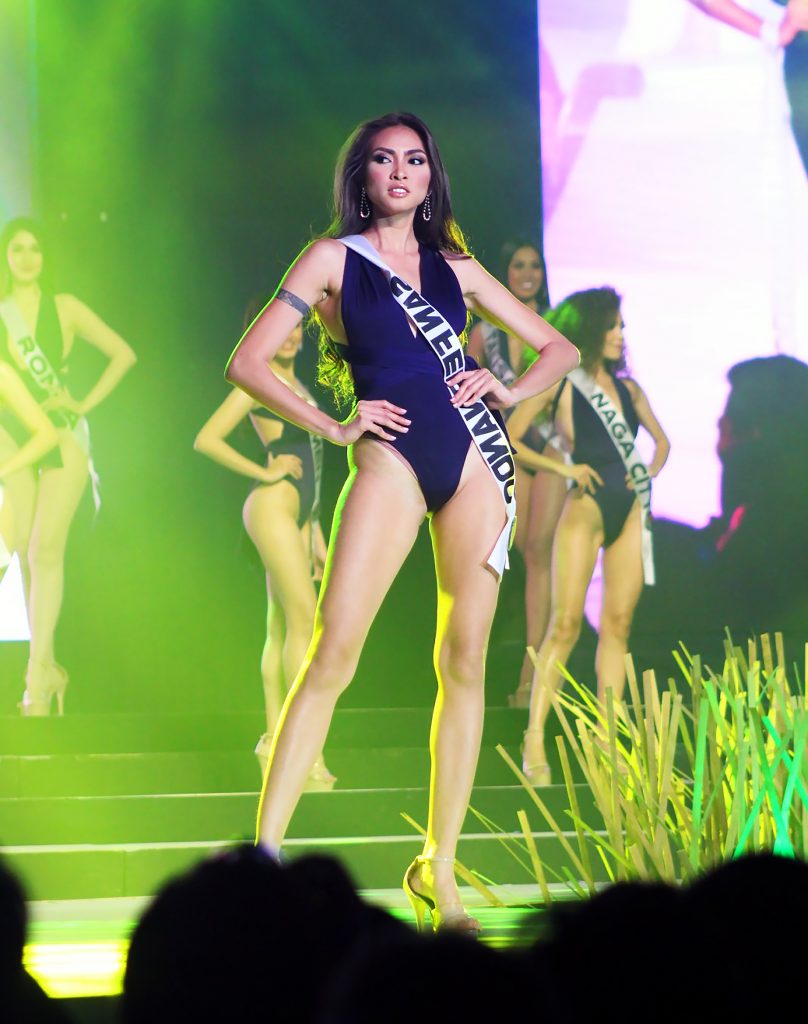 Bea is a professional model for AD models homme et femme talent management.  At a very young age of 21, she has already enriched her background in leadership; serving as a protocol officer for the former mayor of the city of Mandaue, Hon. Gabriel Luis Quisumbing.  After her stint in public service, Bea manages a fitness center and continued modeling, on the side.  Working for Dexter Alazas, a Cebu-based fashion entrepreneur, Bea's modeling career took off to greater heights, and she became a highly sought-after brand ambassador; from retail and shopping brands like The Metro to hotels like The Maayo Chain of Hotels, Bea's beauty has become a brand landmark.
At 24 years old, just like her answer to the final question in the pageant, Bea is self-sufficient.  The final question was very apt for her because even if she was raised by a single mom, this did not stop her from setting her goals and achieve them.  Bea was an athletic scholar in college, but temporarily put her college degree on hold after being offered a job as a protocol officer for the city mayor.  Bea makes sure that she grabs every opportunity that comes her way, and seize the moment.  This is what she wants to share to the children; that we can be independent and self-sufficient by recognizing opportunities and not let them pass.  What is also admirable about Bea is her honesty and being true to herself.   She is very proud to admit that she is in a same-sex relationship and she believes that love should not be labeled.  She believes that love should make us happy; regardless of sex, race, religion, and colour, love should bring out the best in us.  She wants to inspire people to be true and honest to themselves because in accepting of who and what we are, we attain freedom and inner peace.  Moreover, Bea believes that the only way to start accepting and appreciating other people is by accepting and appreciating our true selves, first.
Bea will now be busy with her duties as Binibining Cebu until 2021; but she always dreamed of starting her own business.  She wants to set up her own events management company.  When I asked her if she is doing it right after her Bb. Cebu duties, Bea responded:
"I think it would be really nice to start up my own business but I have to be wise enough to invest in something that I am really sure of; especially that businesses are risky, and I don't feel very secure yet.  So, the idea of starting up my own business is exciting at the same time also intimidating.  We will see about that next year."
Bea just wants to be focused with Bb. Cebu for now; and, probably a property investment, which she aims before turning 30 years old.  She wants to make sure that her business investment must be a very well-calculated risk.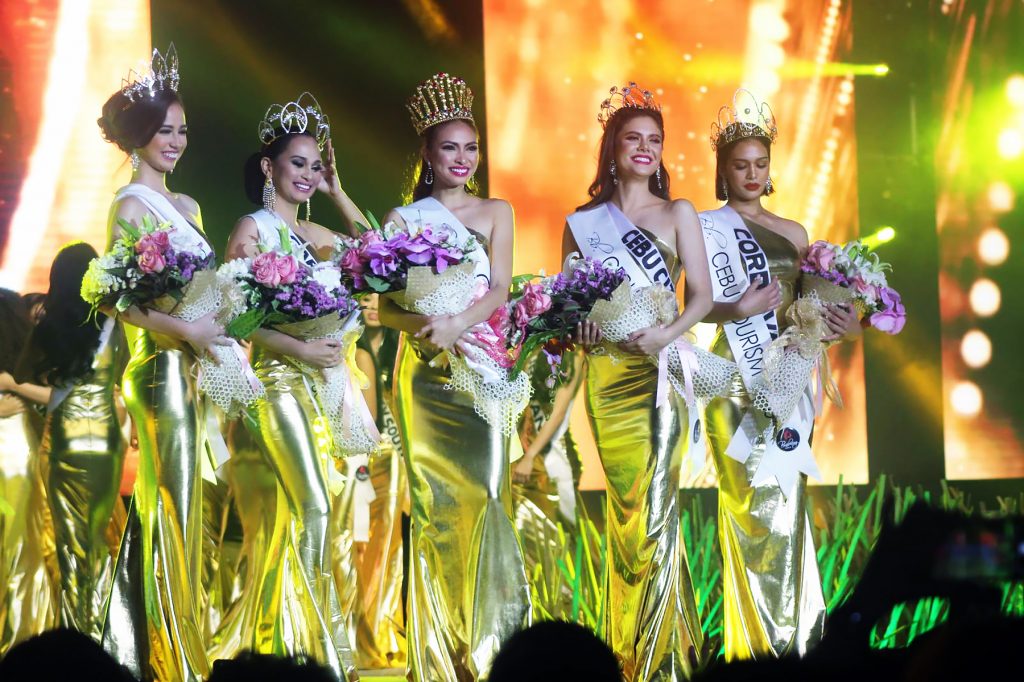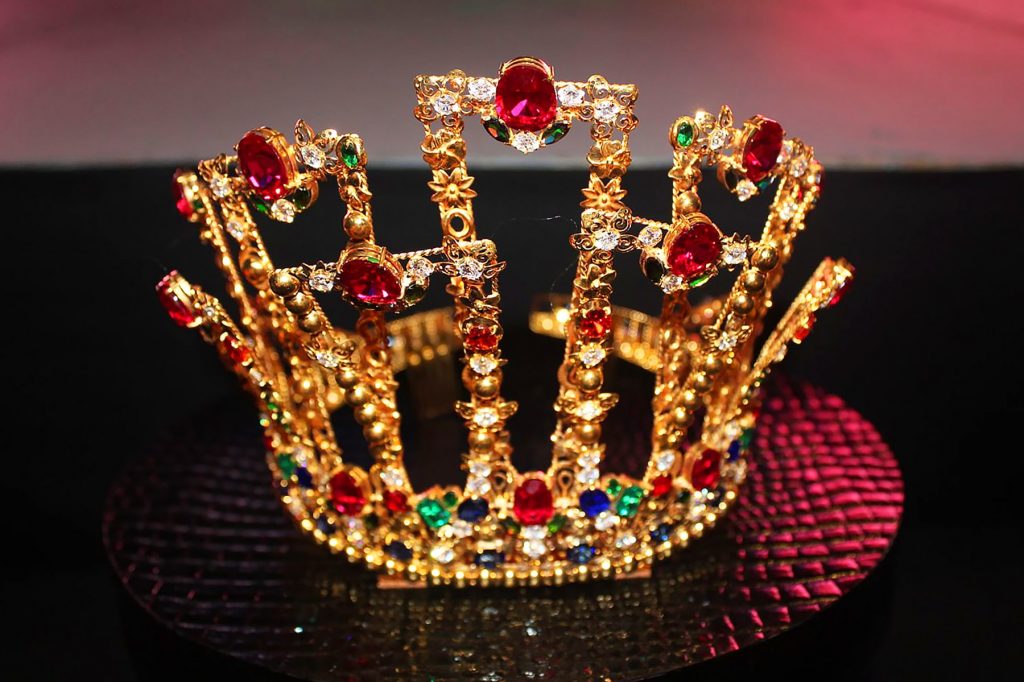 Bea also won the best in swimwear award and two other minor awards during the pageant.  Her Binibining Cebu 2020 court includes Bb. Cebu Ecology Amanda Basnillo (Dalaguete), Bb. Cebu Heritage Marla Alforque (Carcar City), Bb. Cebu Charity Betty Davis (Cebu City North), and Bb. Cebu Tourism Ameena Allababidi (Cordova).  It was truly BEAtiful night for Bea, and we wish her more success as she represents Cebu to the world; making our islands not just a first class province but a world-class destination.  As the song goes "the beauty of the south, simply Cebuana."