Tadashi Shoji FW2018 & Store Opens Premier Boutique in Manila
A great understanding of the female body and a flair for modern femininity have led design house Tadashi Shoji to be among the brands trusted by celebrities and other high-profile women for red carpet events. The lifestyle brand can easily be located at major department stores in some of the world's biggest cities in countries like the United States, China, and the Middle East. The brand is also recognizably represented every season at New York Fashion Week.
In the Philippines, Tadashi Shoji has been a long-time staple on the racks of luxury department store Rustan's. This year, design house Tadashi Shoji announced that it is opening a premier boutique in Manila, at the 2nd level of Rustan's Makati. The 80-square-meter boutique features an expansive stark white space that's brightly lit by crystal chandeliers. Racks filled with elegant eveningwear and cocktail dresses line the walls of the store, while show-stopping creations occupy the beautiful showcases. Aside from just womenswear, the boutique will also carry the brand's childrenswear, shapewear, and evening bags.
If that doesn't thrill the well-heeled crowd, the Tadashi Shoji Fall/Winter 2018 collection will. The latest pieces are characterized by glitter, with heavy and elaborate beading that does not hold back on Old World glamour. Whimsical draping and loose silhouettes are other shared details highlighted by the collection. The brand and its designer find inspiration in the woman who enchants her life with her sensuality, color, and joie de vivre.
The pieces focus on accentuating a woman's natural curves by way of cut, line, and silhouette. The dresses find common ground in bold hues and by delicately baring the shoulders. From knits and fringes, embroideries, peony prints, laces and tulles, up to jeweled and velvet clutches, the Fall/Winter collection is expertly designed for the elegant woman who enjoys living life.
Tadashi Shoji is exclusively available in Rustan's Makati, Rustan's Shangri-La and Rustan's Cebu.
OJ Hofer Recommends the Fashion Designers You Should Be Looking Out For
With a fashion community that's growing everyday, Cebu is home to many young designers. Oj Hofer names his picks for the five up-and-coming names in the industry, who he feels will be dressing some big names soon.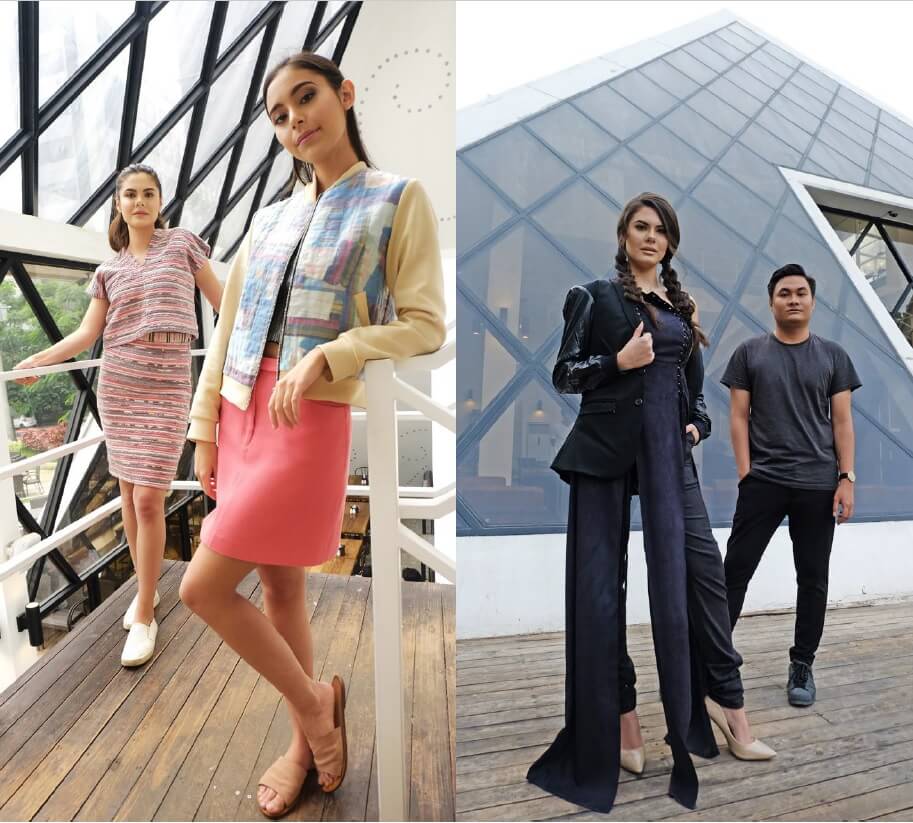 With a fashion community that's growing everyday, Cebu is home to many young designers, each with their own statement to share. Fashion designer and Zee's fashion editor Oj Hofer names his picks
for the five up-and-coming names in the industry, who he feels will be dressing some big names soon.
photography KODA
hair and makeup JANICE BARILLO And NICKO DELA PEÒA
locale THE PYRAMID
Originally published in Zee Digital Vol.1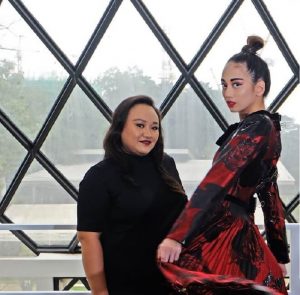 PERCIE LOVE REQUIERO
When did you know you wanted to be a fashion designer?
when I was younger, I fancied clothes, especially those with elaborate details. It started out as a hobby-making clothes for my daughter. It was two years ago when I finally decided to get formal training, and realized that designing is my passion.
How did you break into the industry?
In 2016, my group and I represented FIDA in a competition. Then, more opportunities came.
How would you describe your style?
Tailored, simple and timeless
Who are the Cebuano designers you look up to?
There are a lot of designers that I look up to, especially my FIDA mentors. Each of them has their own expertise that honed me to be where I am today.
What are your plans for 2018?
As a beginner, this year, I want to focus on having more exposure, experience, and to get to know more about the industry. I want to gain additional
knowledge from seasoned designers on how to handle challenges in the business, and at the same time, establish my brand.
YOKO SATO-LI
When did you know you wanted to be a fashion designer?
Ever since I was young, it was really my dream to be a fashion designer, but eventually I forgot about that because of other priorities. My mom wanted me to take up nursing, so I followed her and even got my license. I also worked as a Loans Associate, and a bank teller for almost three years. It went well, but something still seemed missing. I rekindled my love for fashion. I tried to enroll in FIdA several times, but had doubts pushing through since I had a hard time giving up my stable job at the bank. I talked to some of my friends and family, but most of them weren't supportive about taking the risk. It was my husband who was very supportive, and motivated me to follow my dream. I weighed things, and didn't want to grow old and have regrets about not pursuing what I really love to do. I then realized that it meant a lot to me, and I fought for my passion and chased my dreams.
How did you break into the industry?
As someone who is still starting in the fashion industry, I think the FIdA Graduation Show Beyond Borders opened me up to a lot of opportunities.
How would you describe your style?
I am actually an eclectic person. I love to mix and match different styles and make it my own. It is important to have an eye for what you like, and what suits you or your client. I tend to like classic
style and go for a minimal look, but I also love trends. I donít really limit myself. I just want to make sure that it looks feminine but edgy, sexy but elegant and sophisticated, simple but unique, and also
clean polished.
Who are the Cebuano designers you look up to?
Cary Santiago, Philip Rodriguez and Harvey Cenit
What are your plans for 2018?
Hopefully starting up my own boutique
EDWARD JAMES CASTRO
When did you know you wanted to be a fashion designer?
Ever since I could remember. For me, what really triggered this love for fashion was watching Cinderella at a very young age. Watching the mice sew her pink dress was something I aspired to do when I was old enough to handle needles and scissors. I would practice draping handkerchiefs on my sister's Barbie dolls. So I pretty much got into it at a very young age.
How did you break into the industry?
It wasn't until high school when I started considering fashion design as a career. Before, it used to be only on paper. Being in an all-boys high school made me want to develop my own identity. Most of my peers wanted to be doctors, architects, engineers—I think I was the only one in my batch who showed up for the fine arts college orientation. Fast forward, I didn't really take up fine arts in college, but I got my big break designing for the college pageants, and winning a few design competitions in school. I met a few established designers when I graduated, and they helped me get into the fashion scene. Eventually I got into Clothes for Life, and since then, I went from this wide-eyed neophyte to a full-time designer and stylist. #DreamsDoComeTrue
How would you describe your style?
My style is very eclectic. I can be at opposite ends of the spectrum. One day I could be fun, nonchalant and colorful. Some days, serious, dark and melancholy. It's a bipolarity I have embraced with open arms.
Who are the Cebuano designers you look up to?
Cebuano designers are very talented, to say the least, but I have a few whose aesthetics resonate with me a lot. Protacio, for his clean lines and tailoring. Jun Escario for timeless glamour. Cary Santiago for his vision, and how he tells a story with his collection.
What are your plans for 2018?
For 2018, I'm planning to focus more on bridal wear. It's something I really want to do, but didn't have time to because of so much freelancing work. I want to develop a bridal line that reflects my design philosophy, at the same time relatable and marketable.
JESSICA OUANO
When did you know you wanted to be a fashion designer?
I was always into clothes, ever since I was a little kid—actually costumes to be precise. Halloween was my favorite day of the year, and I loved being in theater because of costumes. I am also very much into cosplay, and I love making things. When I was in high school, I knew that fashion design was something I wanted to pursue.
How did you break into the industry?
My first big opportunity was creating a collection for the Kansai Collection fashion show in Osaka, Japan, with the help of a good friend of mine, Nobuo Koizumi. The collection was a collaboration with another designer from College of Saint Benilde, Jason Patricio. Jason did the designs for the garments, and I worked on the textiles. The project was also how I got into handwoven textiles, and working with the local weaving communities. I was also very fortunate to have been mentored by Oj Hofer for this project.
How would you describe your style?
My style is experimental and quirky. I love garments with simple silhouettes, combined with interesting textile applications. I love experimenting with textiles very much, and I always try to make it the highlight of the garments that I design.
Who are the Cebuano designers you look up to?
I love the work of Oj Hofer, he is such a master at draping. I also love the beautiful, intricate details of the work of Cary Santiago. They are both extremely talented.
What are your plans for 2018?
For 2018, I plan to focus more on experimenting with handwoven textiles, and creating more innovations together with the team at AnTHILL.
MIKE YAPCHING
When did you know you wanted to be a fashion designer?
The love for making clothes came at a young age for me, growing up and observing my grandmother and my aunt, who are both seamstresses. It was during high school when I got obsessed with designing clothes.
How did you break into the industry?
It was in my second year in college when the eighth edition of Mega Young Designers's Competition was calling for entries. I was fortunate to have been shortlisted from countless submissions. It was a very big platform for me then, as a budding designer, as MYDC was the stage where prominent and renowned Cebuano designers started out, like Edwin Ao, Oj Hofer and Furne One.
How would you describe your style?
I have grown to love evening wear with a minimalist sensibility. Streamlined looks with little details that make for a maximum effect.
Who are the Cebuano designers that you look up to?
Of course, Edwin is always on top of my list. We may have different aesthetics, but the knowledge he has imparted me with are priceless. I admire Arcy Gayatin, Cary Santiago, Oj Hofer and Philip Rodriguez.
What are your plans for 2018?
To live in the moment.
Don't Miss Salvatore Ferragamo's Pre-Fall 2019 Collection in Cebu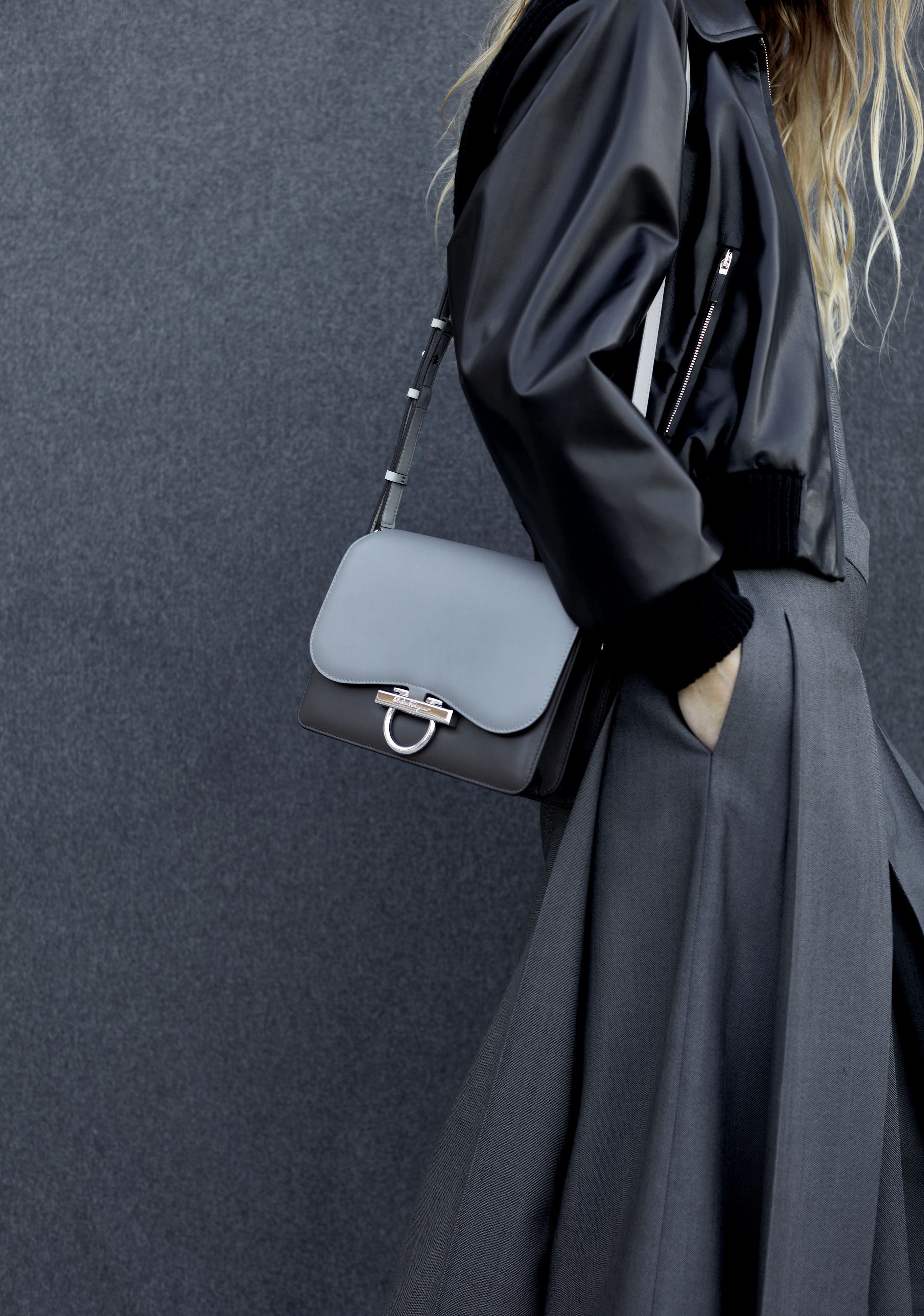 Italian luxury fashion house, Salvatore Ferragamo, will be heading to Cebu with its Pre-Fall 2019 Collection at the Clubhouse of 32 Sanson by Rockwell, Sanson Road, Lahug.The pop-up store will open on July 6, Saturday with a private launch event and will be open to the public from July 7 to 9 from 11 a.m. to 7 p.m.
Discerning fashion and society circles in the South will be treated to a sneak peek of the brand's latest collection of men's and women's shoes, bags and other small leather items, including scarves and accessories. THE COLLECTION Family, the cultural continuity between generations, and power – all have been central to the spirit of Salvatore Ferragamo. It is a quiet power that distinguishes the house, a power Paul Andrew and Guillaume Meilland explore for Autumn/Winter 2019 and figure into the zeitgeist as an antidote to its pervasive unrest.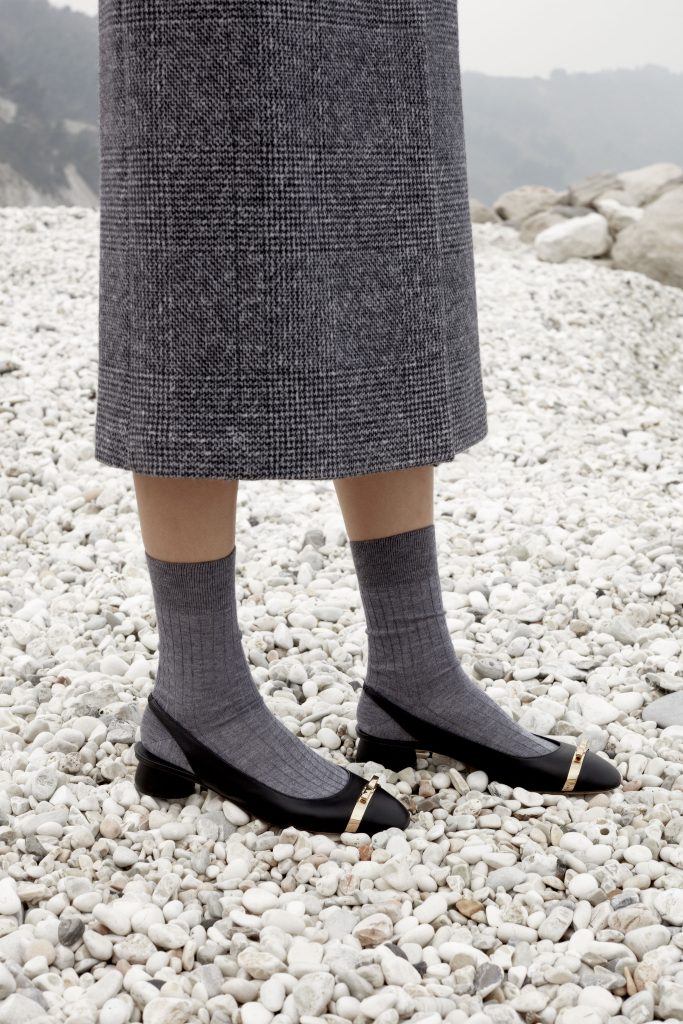 Patchworks of suede and nappa in women's accessories speak to this prevailing notion of multiplicity and allude to Mr. Ferragamo's ubiquitous multicolor patchwork wedge of 1942. The same symbolic tactic is echoed in archival scarf prints in modern patchwork on silk twill. Fringed cashmere blanket coats, sensual leather robes, sportswear in Japanese technical wool and hand-knit textured sweaters convey a natural, unstudied luxury.
The Gancini monogram jacquard, a new signature, visually locates the collection in a place and time without needing to tiredly assert a heritage.Shoes not only importantly anchor the collection looks; they are the fundamental ingredients of the Ferragamo formula. Sculptural heels appear in bright suede, refined loafers with collapsible back, and chic mule slippers in butter calfskin. A twist on the classic loafer for men further emphasize the tension between classic and rugged. Handbags in everyday styles are rendered soft and deconstructed in suede and tumbled deerskin or assume singularity as small, handheld objects. A new creative horizon at Ferragamo begins to come into focus, with a renewed commitment to crafting innovative products for a generation that sees luxury everywhere and nowhere, and for whom inclusion and authenticity rise as beacons of possibility, hope.
#PATCHWORKOFCHARACTERS The Autumn/Winter 2019 campaign was shot by British photographer Harley Weir in Milan, Italy. It pays tribute to the common cultural and artistic sophistication of both Ferragamo and Milan, the global capital of fashion and design. An ode to the unmistakably Italian flavor of ease and sophistication inherent in the house, it is continuing the house's Patchwork of Characters philosophy, featuring a cast of models, both male and female, from a broad range of cultures and age.
Some of the models are regular collaborators with Salvatore Ferragamo – friends of the house – but one notable new face this season is that of Hero Fiennes-Tiffin.Paul Andrew says: "Just like these exquisite architectural jewels in Milan, Salvatore Ferragamo is open to all who have the curiosity and inclination to discover it."
Make Mom Feel Special With These 5 Gift Ideas for Mother's Day
What are you giving to Mom?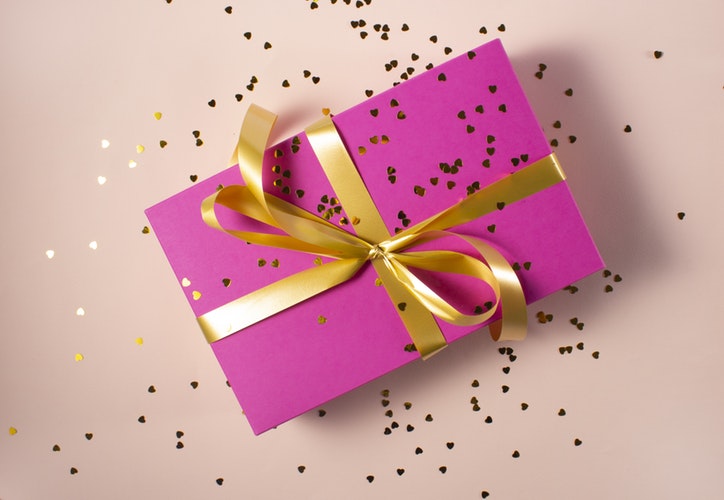 While we should always celebrate and appreciate our mothers (and mother figures), Mother's Day is an opportunity for us to go the extra mile. The day is fast-approaching; in fact, it's only a few days away.
If you haven't decided what to get her yet, we've got you covered. Aside from the material things, don't forget to treat her out to a nice meal, too!
Anne Klein Women's Watch and Bracelet Set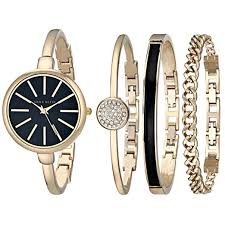 Nothing says elegant like a good watch. On her special day, it is only fitting that we give Mom timeless gifts like the Anne Klein Women's Watch and Bracelet Set to remind her how precious she is.
This Embroidered Dress from Lotus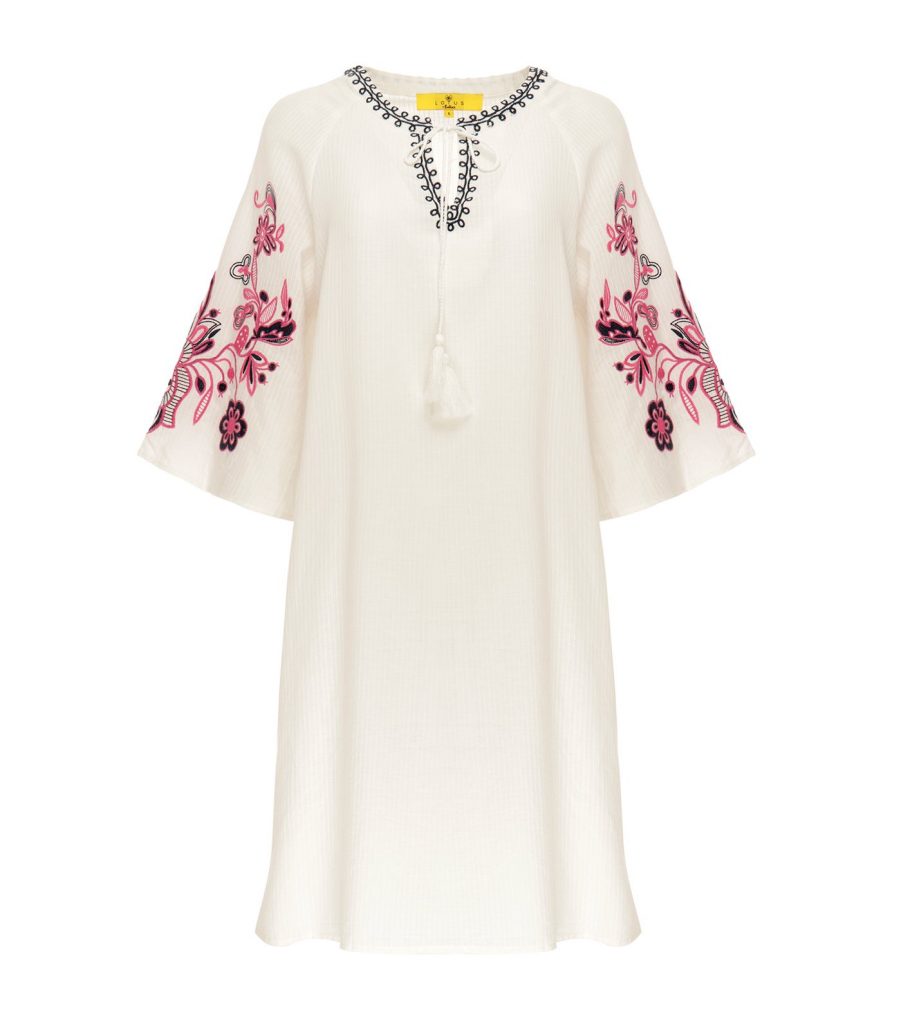 Growing up, Mom has always been our style coach and inspiration. Easy to style and accessorize, this Boho-chic Lotus Embroidered Dress is the perfect gift that captures both fashion and comfort for a fashionista mother who likes to look good and feel great at the same time.
PANDORA's Mother Day Collection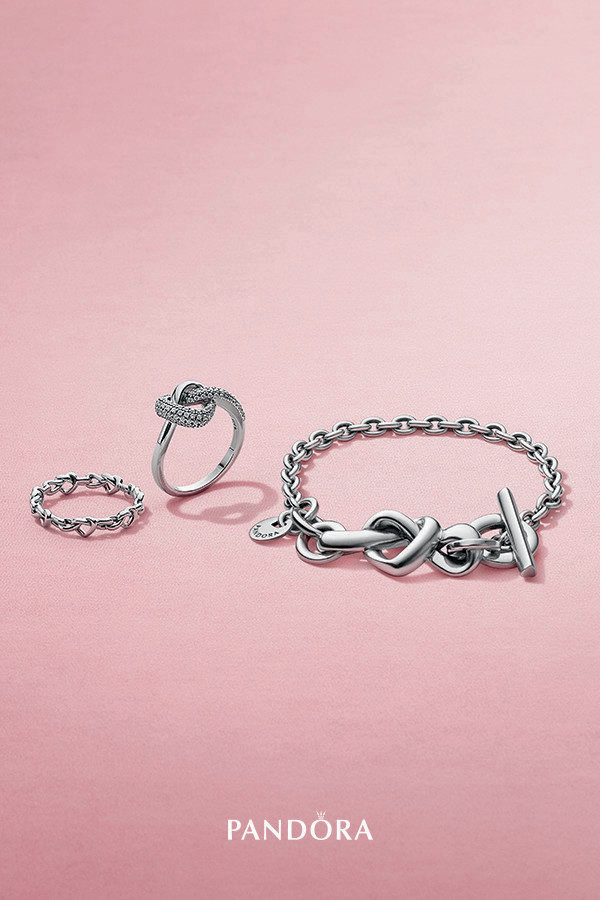 Celebrating emotional connections, the PANDORA Mother's Day 2019 collection contemplates motherly love in all its form. From biological bonds to modern-day sisterhoods and maternal figures, a new kinship grows – unconditional and true – on symbolic new jewellery designs inspired by the fabric of love.
A Pair of Champion Keds x Kate Spade Sneakers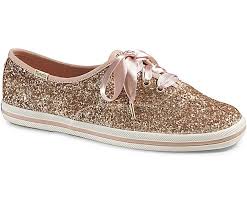 For the moms who love a lot of sparkle. You can get a FREE limited edition tote bag from Keds for every single-receipt purchase of regular priced merchandise with P3,995. This treat is available UNTIL MAY 12.
…Or, these Chic Original Tri-Tone Sperry Boat Shoes

Sperry's beloved Authentic Original boat shoe gets a chic update in the new Plush collection. This Authentic Original Plush Tritone shoe features the best of Sperry's iconic style: hand-sewn nubuck uppers, comfortable fit, and Wave-siping non-slip outsoles. Plus, this Authentic Original Plush is 40% lighter with cool colour ways to choose from.
What are you giving to Mom?