Jinah Oh Tells Us What It's Like to Be a K-Beauty Expert in Cebu
As the woman behind Time For Myself Beauty Salon, Jinah Oh shares how K-Beauty has made it into the lives of Cebuanos.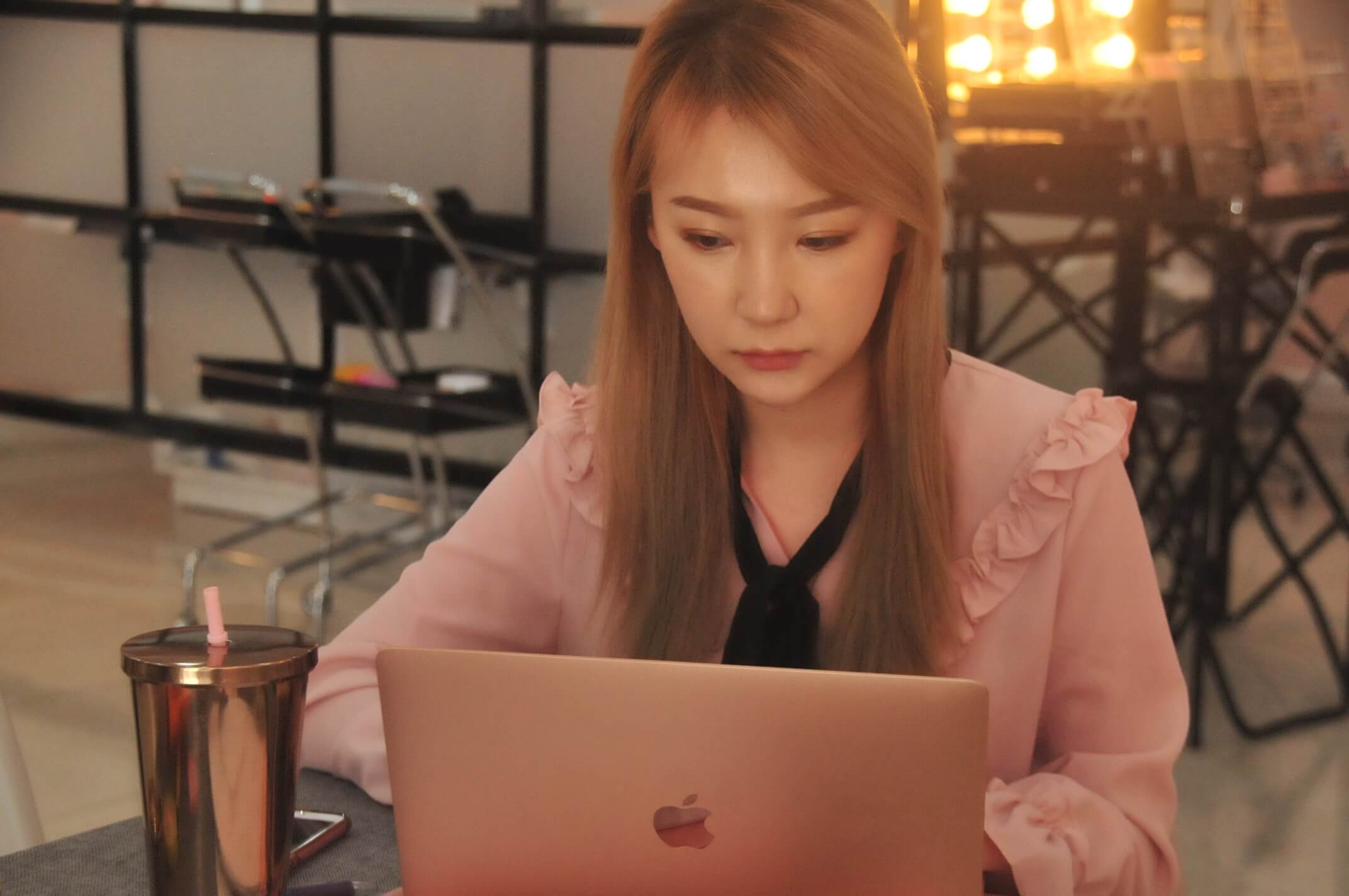 Beauty has always been an important part of Korean culture. Beginning from the early dynasties of the country, Koreans have always been very particular on how they take care and present themselves. Today, Korea's beauty industry is as big as ever, and the rest of the world are now venturing into experience pampering in the hands of Korean beauty experts.
Just last year, Time For Myself Beauty Salon opened in Banilad. The woman behind it is Jinah Oh, a Korean beauty expert. Time For Myself is a beauty salon where you can get a total beauty service. They offer a variety of services from your head down to your toes—including hair, makeup, eyebrow microblading, piercing, and nails.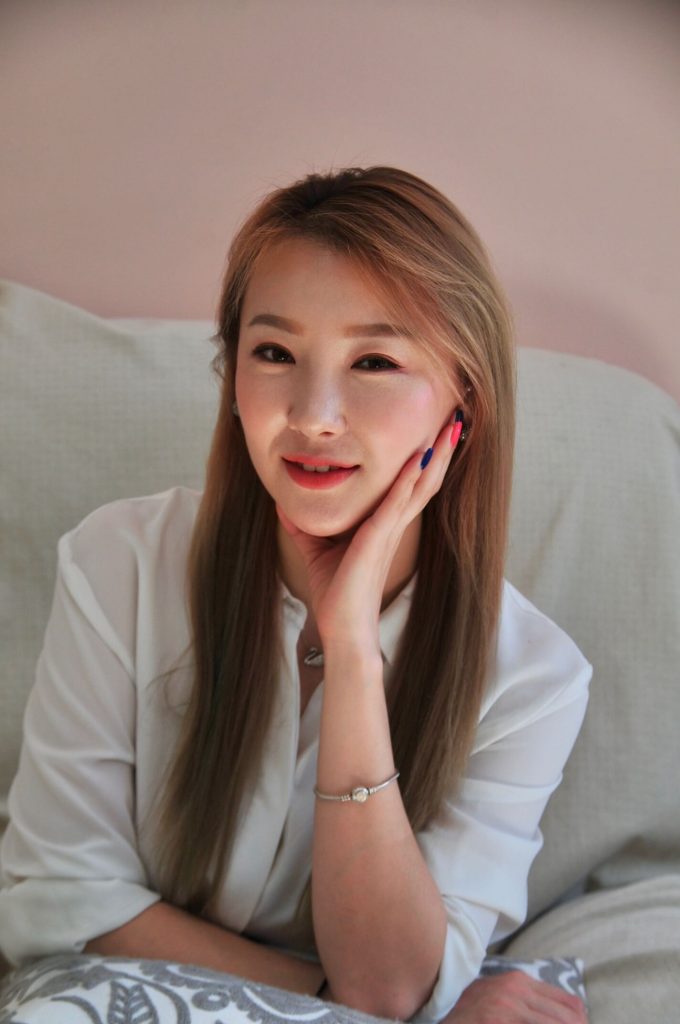 While living in Korea, Jinah worked as a makeup artist for K-dramas. Although her salon here in Cebu is fairly new, she has been in the industry for 8 years now, and she's happy to share her expertise in Cebu.
"I want my customers to experience more about the Korean beauty skills and techniques and be satisfied," says Jinah. She spent most of her education—high school and university, in particular—in Cebu, so it's not hard to see why she wants to share a part of her culture to the Cebuanos.
Unlike many beauty shops in the city, Jinah is hands-on when it comes to working at Time For Myself. Particular with providing good service for her customers' satisfaction, she goes to work regularly to tend to her customers as much as she can.
"I come to the salon at around 9 in the morning. I usually prepare myself first, arrange the schedules for the customers and then wear my apron and work," says Jinah when asked what a typical work day is like for her. "Since I handle the salon's social media, I reply to all the messages and comments one by one in between my breaks. Sometimes, I would do my nails," she adds.
During her days off, she's still running errands for the salon. "I have to go to many places to buy what we need in the salon and I do the groceries as well," Jinah says. "I also reply to the salon's social media messages but sometimes, I hangout with my friends and grab some beer."
A perfect day for her is when she can do what she wants to do, and eat what she wants to eat. "Just spending a simple life without any worries would make a perfect day," she adds. Although salon work really keeps her occupied, she is quite happy with what she is doing now. "This is what I have always wanted for in my life. I've worked in different beauty events in Korea under other people's names but now, I can do what I love most in a place that is my own," she explains.
Jinah recounts her experience as a makeup artist in Korea, and shares that she barely got sleep or rest days, which put a lot of stress on her body. "Having worked as a staff in a Korean drama, I wouldn't say that my job right now is challenging," she says, and goes to describe what she finds challenging in her current job. "When you work so much, you don't really get stressed," she adds.
With everything that she has achieved for her dream, Jinah also wishes that she can share her knowledge on beauty to Filipinos.
"I've been wishing for beauty to become one of the university courses so that they can have the basic knowledge about the beauty industry since the beauty market in the Philippines is growing fast. In Korea, it's standard for us to learn about it," she divulges.
This begs the question: is beauty not that big of a thing in the Philippines yet? Considering the many brands and products popping up in the market, it does make you think if this holds any truth. Nevertheless, whatever the beauty industry's status is here, it seems to be leagues away from Korea's beauty industry, and it's evidenced in how many Filipinos follow their skincare routines and makeup styles.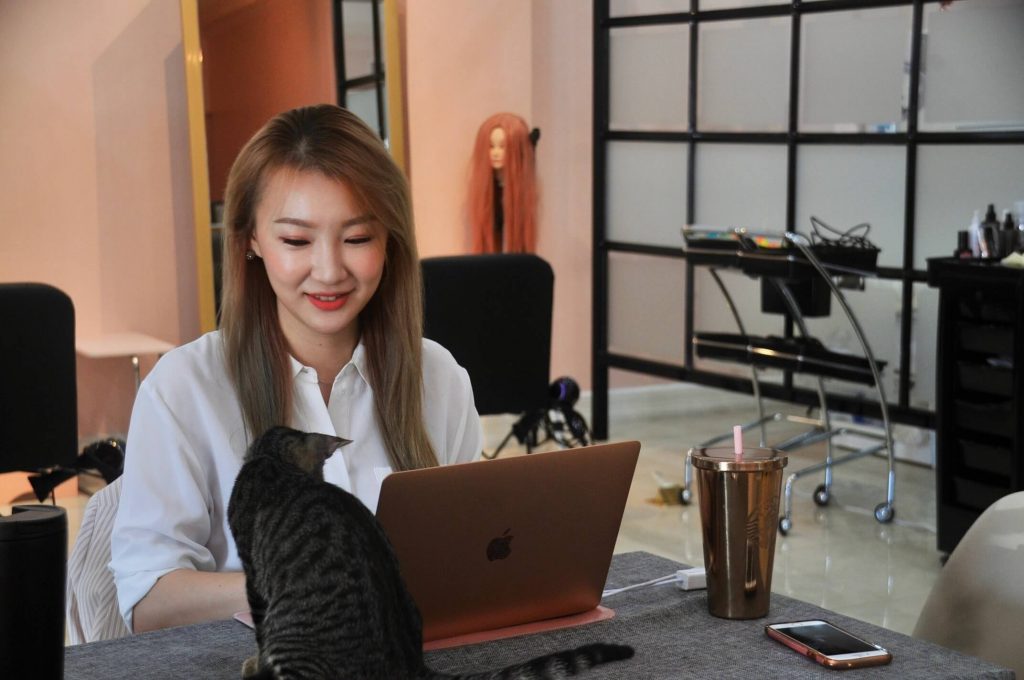 This beauty expert's life is quite interesting, but just like any other person, she dreams of doing the little things that every one of us might have thought about at some point of our lives. Like most people, Jinah also loves pets. She even has a cat that she brings with her when working in the salon.
"If there was one thing I could do for the rest of my life, I would build a huge house where all the homeless dogs and cats live together," she shares. Her cat was a stray that she plucked off the streets, and is now living a life where she's well taken cared of.
Of course, getting a makeup or skincare tip from Jinah would be a must and that's exactly what we asked from her. "I always moisturize my skin right after I take a bath so that I do not give time for my skin to dry. I do not use too much products for skin care because it might block my pore and irritate my skin," she replies. "As for makeup, I wear anything but remember, proper cleansing is more important than wearing makeup."
Check out Time For Myself Beauty Salon at Banilad, Cebu City. While you're there, get a chance to meet Jinah. Who knows, you might get a chance to ask her more tips on skincare and makeup. With the quality services she provides, your time there would really be worth it.
A Weekend Well-Spent at Shangri-La Mactan's Manumbalik Villa
Nestled in Shangri-La's Mactan Resort and Spa is an oasis for those in need of a weekend respite. Find out more about this hidden treasure!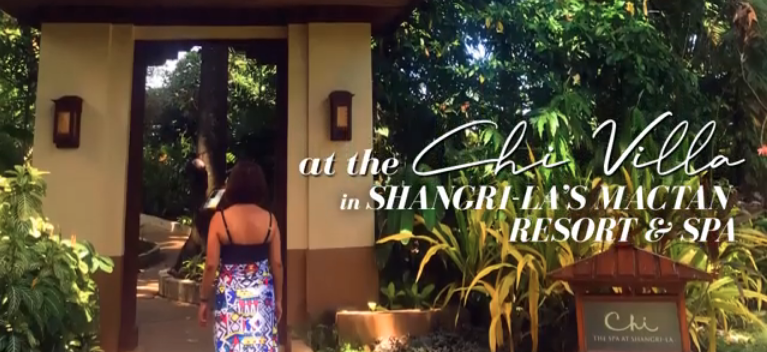 Nestled in Shangri-La's Mactan Resort and Spa is an oasis for those in need of a weekend respite. Find out more about this hidden treasure called the Manumbalik Villa!
<iframe width="560″ height="315″ src="https://www.youtube.com/embed/IfvtVcKetYw" frameborder="0″ allow="accelerometer; autoplay; encrypted-media; gyroscope; picture-in-picture" allowfullscreen></iframe>
5 Things We Love at SaladStop!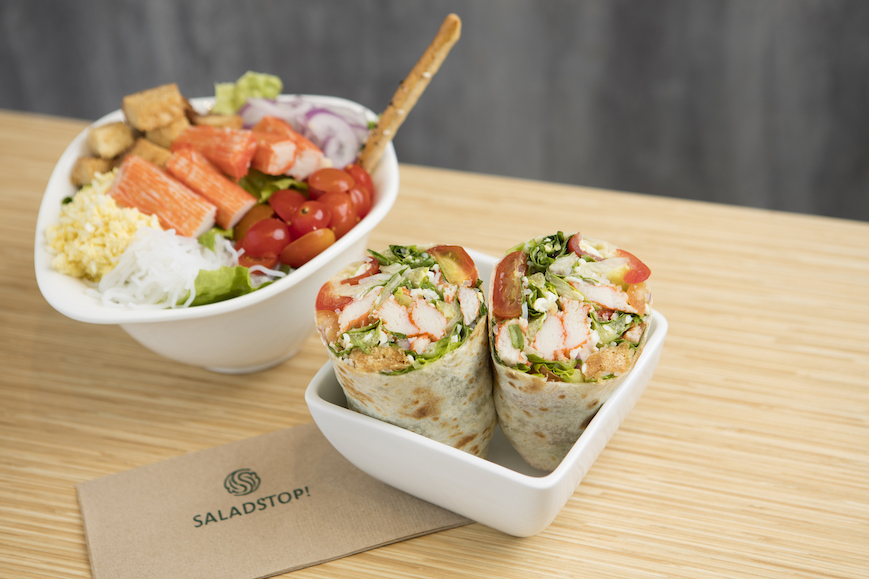 The search for shops in Cebu with healthy food is still on the run and SaladStop! just opened a second branch at Oakridge Business Park, just in time for more people to try their delicious and healthy goodies.
SaladStop! offers a variety of flavors and exciting twists to the usual salad that we make at home, and we can't help but love them for that. That being said, here are 5 things we love at SaladStop!
Their sweet and tasty Whole Wheat Chocolate Chip Cookies
The Wheat Chocolate Chip Cookies from SaladStop! allows you to indulge in sweet goodness with no guilt and regrets because it tastes like your regular chocolate chip cookie but it's vegan which makes it have healthier benefits than your usual chocolate chip cookie.
For less than a hundred pesos, you get to enjoy their flavorful and tasty whole wheat chocolate chip cookies and it's totally worth it. The cookies are sold in 15 pieces per pack which makes it even more better than any other cookie you get to taste.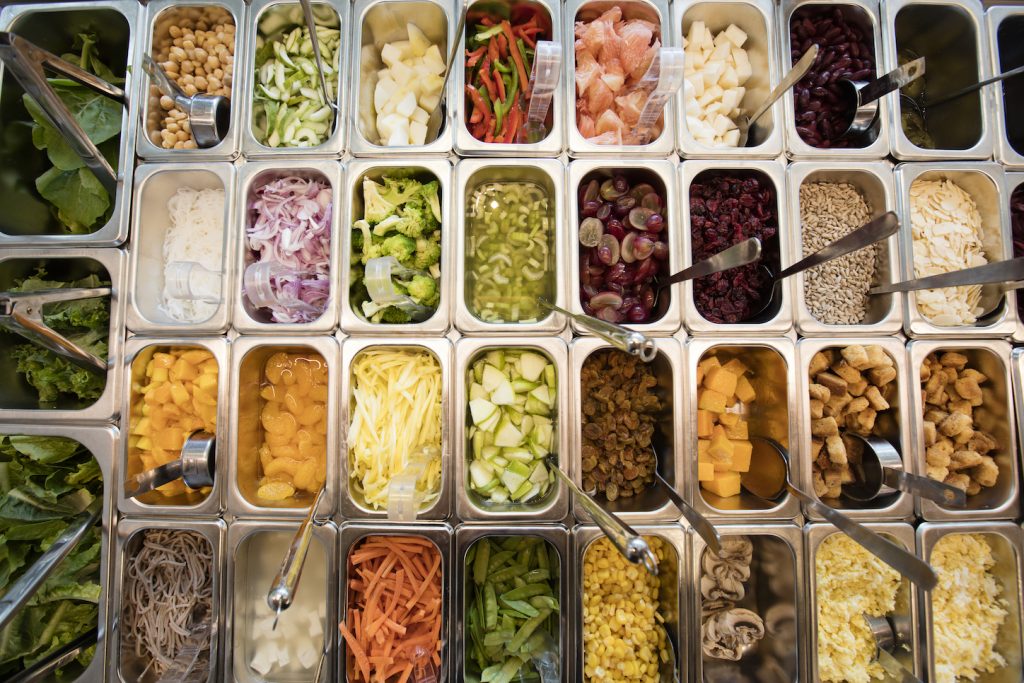 Their freshly-made salads with a variety of choices for toppings and dressings
The best thing about SaladStop! is that you get to create your own salad with a variety of toppings and dressings that you can choose from. Just tell the salad artist and they'll make the salad right in front of you. With more than 50 choices for toppings and 18 homemade dressing, surely you'll get to enjoy the salad flavor that suits your taste best.
Of course, SaladStop! wouldn't settle for just that. SaladStop! also has a menu of various salad choices that they've put together like their bestselling Oh Crab Lah! Salad.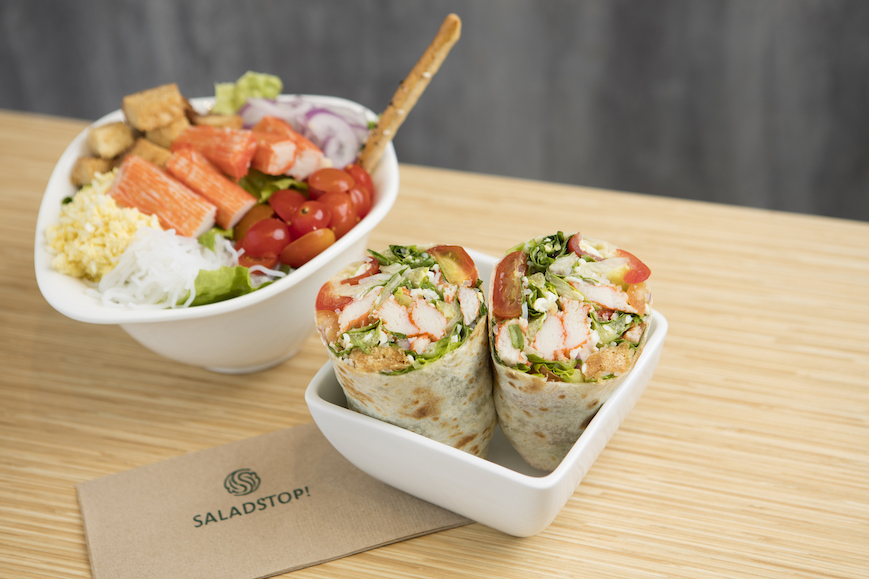 Their bestselling Oh Crab Lah! Salad
As mentioned, SaladStop! offers a variety of salads with exciting twists to their flavor and one of them is their Oh Crab Lah! Salad. Originally from the flavors of Singaporean cuisine, the flavors of this salad will definitely dance in your tongues with its appetizing taste of Singapore's famous chili crab dish mixed with your greens.
Ingredients: Romaine, Crab Sticks, Grated Eggs, Vermicelli, Cherry Tomatoes, Red Onions, Croutons and Singapore Chili Crab.
Healthy all the way menu
Another thing we love about SaladStop is that we don't get tempted into purchasing anything that makes us regret buying like soda. Yes, you read that right. SaladStop does not sell soda. There, you get to maintain your healthy diet because they only sell juices and smoothies with high nutritional values. Of course, they wouldn't forget water above all else.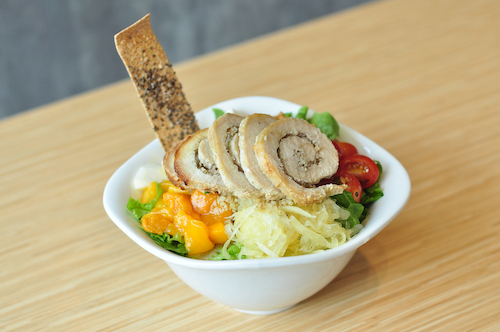 Their new "Bring It Chon" salad
With the recent opening of their new branch, SaladStop! also introduces the new variety to their healthy menu called Bring It Chon, which is exclusively available in Cebu until June 12, 2019. Bring It Chon is a mix of your favorite fresh salad ingredients with a twist of Cebu Lechon's savory flavor.
Ingredients of the Bring It Chon salad include: Romaine Lettuce, Quinoa, Cherry Tomatoes, Pickled Green Papaya, Fried Garlic, Ripe Mango, Turnip, Mango Cilantro Dressing and Lechon
Try Out This Summer Skincare Routine from Kiehl's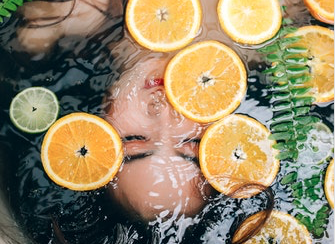 Summer may be nearly over, but for those of us who seek to soak up the last of the sun's rays before the season ends, it's far from it—especially with the searing heat in Cebu. Coupled with the rise of the Earth's average climate system, we're more likely to experience hotter days.
When going for a swim or an adventure outdoors, we're often advised to put on sunscreen to protect ourselves from the sun, and more often than not, it's the only time most people put on sunscreen. There's a widespread misconception among Filipinos that they don't need it because their skin isn't fair like Caucasians, who are more prone to skin cancer, but we actually do need it no matter the amount of melanin we have. Moreover, we need to apply sunscreen everyday—even if it's not sunny out, or even if we're not going to be out all day.
Sunscreen aside, there are many other ways to take care of your skin—and Kiehl's has the right routine for these last few days of summer. You may have heard of the company, but if not, Kiehl's is dedicated to providing the most efficacious and personalized skincare solutions to everyone, as part of their "Healthy Skin Guarantee". They source the highest quality natural and scientifically advanced ingredients in their formulas for skin, hair, and body. Since 1851, they've blended pharmaceutical, herbal, and medicinal expertise to serve the unique needs of their community.
Here's their 5-Step Summer Skincare Routine:
Tip 1: Use a gentle daily cleanser day & night to make sure your skin remains clean but not dehydrated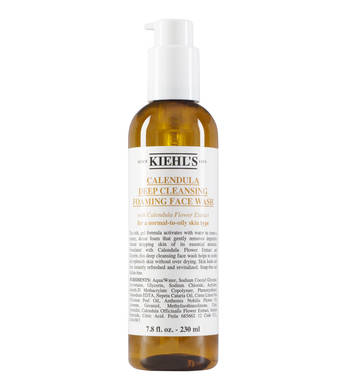 Try out the Calendula Deep-Cleansing Foaming Face Wash. It's sulfate-free, soap-free, fragrance-free and paraben-free, allowing it to cleanse skin without stripping it of moisture.
Tip 2: Prep your skin with toner for faster skincare absorption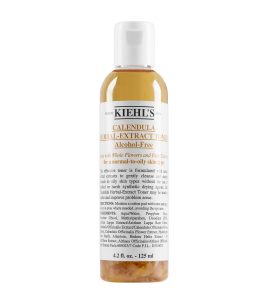 The Calendula Herbal-Extract toner is alcohol-free, and it gently cleanses and refreshes skin without harsh synthetic agents.
Tip 3: Use a Vitamin C serum to brighten your skin and reduce the dark spots/freckles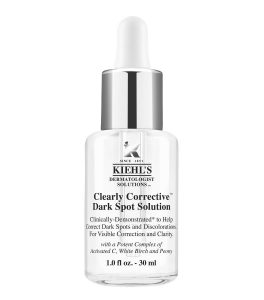 The Clearly Corrective Dark Spot Solution helps boost radiance and improve skin clarity. It's formulated with Activated C, White Birch and Peony Extracts, and helps visibly brighten skin and diminish the number and intensity of dark spots and skin discolorations over time.
Tip 4: Tip #4: Hydrate your skin with a gel-type moisturizer to keep your skin's hydration level balanced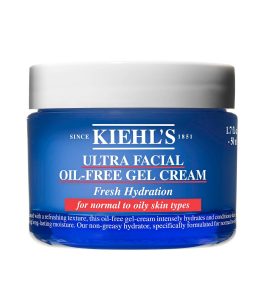 Try the Ultra Facial Oil-Free Gel Cream. With 24-hour hydration, this non-greasy moisturizer refreshes skin with an instant cooling effect. Stay hydrated and shine-free with this lightweight, non-comedogenic moisturizer.
Tip 5: Always use a sunscreen during the daytime, even if you're just staying indoors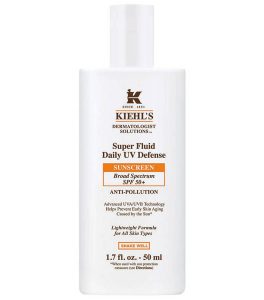 This Ultra Light Daily UV Defense help protect skin from the early signs of aging with SPF 50+. It's lightweight and helps defend against UV rays, pollution and free radicals.
Kiehl's opened their Store of the Future in Ayala Center Cebu last month. Check out these products, or have your skin tested by one of their specialists to find the best skincare products suited for your skin.