Jinah Oh Tells Us What It's Like to Be a K-Beauty Expert in Cebu
As the woman behind Time For Myself Beauty Salon, Jinah Oh shares how K-Beauty has made it into the lives of Cebuanos.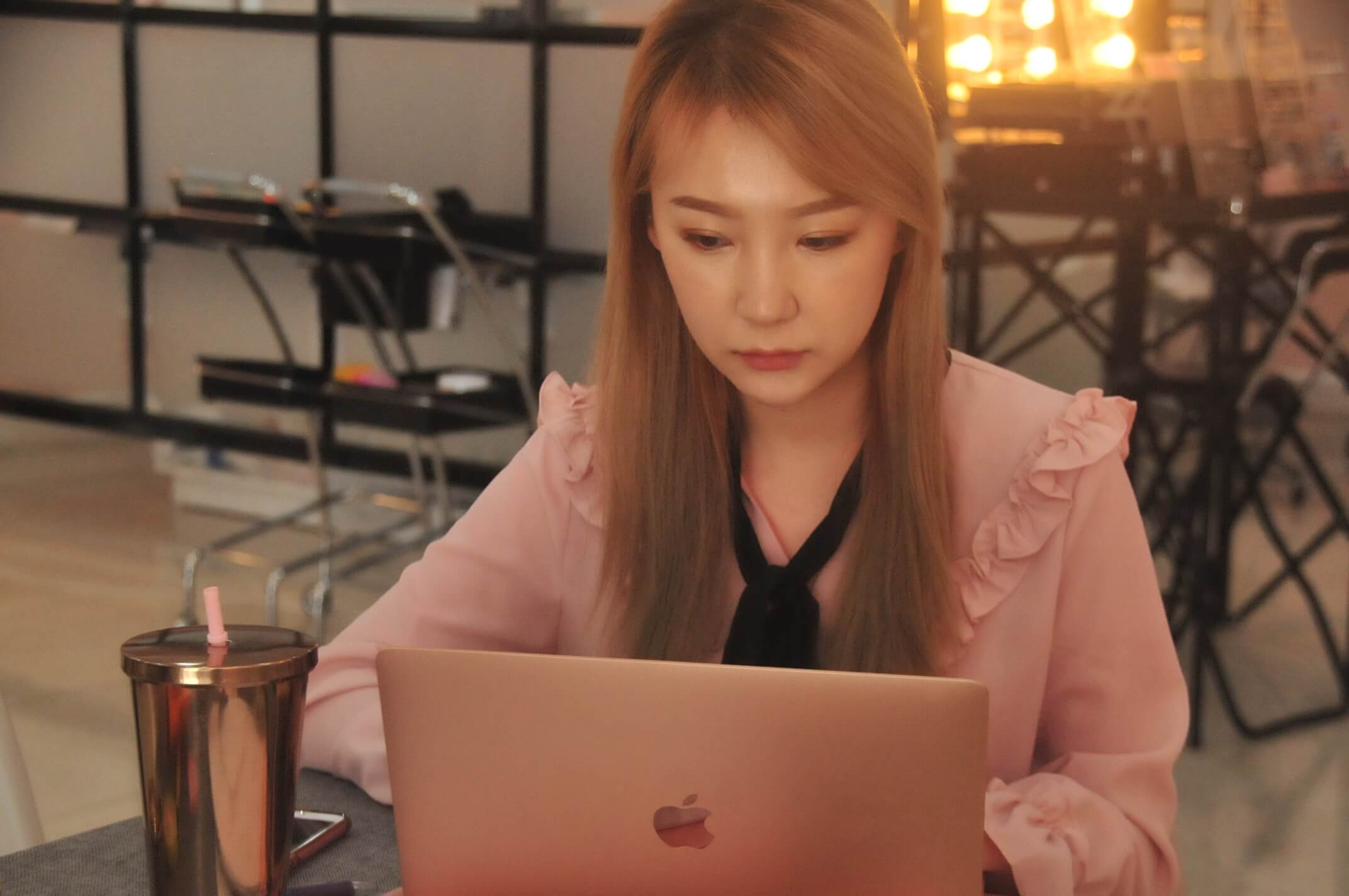 Beauty has always been an important part of Korean culture. Beginning from the early dynasties of the country, Koreans have always been very particular on how they take care and present themselves. Today, Korea's beauty industry is as big as ever, and the rest of the world are now venturing into experience pampering in the hands of Korean beauty experts.
Just last year, Time For Myself Beauty Salon opened in Banilad. The woman behind it is Jinah Oh, a Korean beauty expert. Time For Myself is a beauty salon where you can get a total beauty service. They offer a variety of services from your head down to your toes—including hair, makeup, eyebrow microblading, piercing, and nails.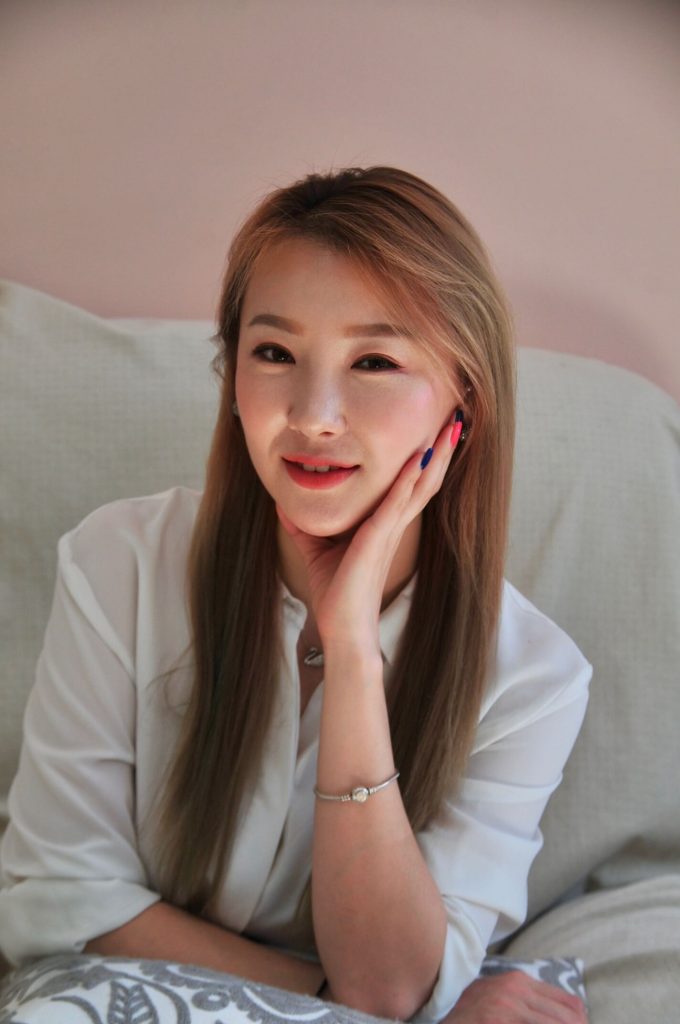 While living in Korea, Jinah worked as a makeup artist for K-dramas. Although her salon here in Cebu is fairly new, she has been in the industry for 8 years now, and she's happy to share her expertise in Cebu.
"I want my customers to experience more about the Korean beauty skills and techniques and be satisfied," says Jinah. She spent most of her education—high school and university, in particular—in Cebu, so it's not hard to see why she wants to share a part of her culture to the Cebuanos.
Unlike many beauty shops in the city, Jinah is hands-on when it comes to working at Time For Myself. Particular with providing good service for her customers' satisfaction, she goes to work regularly to tend to her customers as much as she can.
"I come to the salon at around 9 in the morning. I usually prepare myself first, arrange the schedules for the customers and then wear my apron and work," says Jinah when asked what a typical work day is like for her. "Since I handle the salon's social media, I reply to all the messages and comments one by one in between my breaks. Sometimes, I would do my nails," she adds.
During her days off, she's still running errands for the salon. "I have to go to many places to buy what we need in the salon and I do the groceries as well," Jinah says. "I also reply to the salon's social media messages but sometimes, I hangout with my friends and grab some beer."
A perfect day for her is when she can do what she wants to do, and eat what she wants to eat. "Just spending a simple life without any worries would make a perfect day," she adds. Although salon work really keeps her occupied, she is quite happy with what she is doing now. "This is what I have always wanted for in my life. I've worked in different beauty events in Korea under other people's names but now, I can do what I love most in a place that is my own," she explains.
Jinah recounts her experience as a makeup artist in Korea, and shares that she barely got sleep or rest days, which put a lot of stress on her body. "Having worked as a staff in a Korean drama, I wouldn't say that my job right now is challenging," she says, and goes to describe what she finds challenging in her current job. "When you work so much, you don't really get stressed," she adds.
With everything that she has achieved for her dream, Jinah also wishes that she can share her knowledge on beauty to Filipinos.
"I've been wishing for beauty to become one of the university courses so that they can have the basic knowledge about the beauty industry since the beauty market in the Philippines is growing fast. In Korea, it's standard for us to learn about it," she divulges.
This begs the question: is beauty not that big of a thing in the Philippines yet? Considering the many brands and products popping up in the market, it does make you think if this holds any truth. Nevertheless, whatever the beauty industry's status is here, it seems to be leagues away from Korea's beauty industry, and it's evidenced in how many Filipinos follow their skincare routines and makeup styles.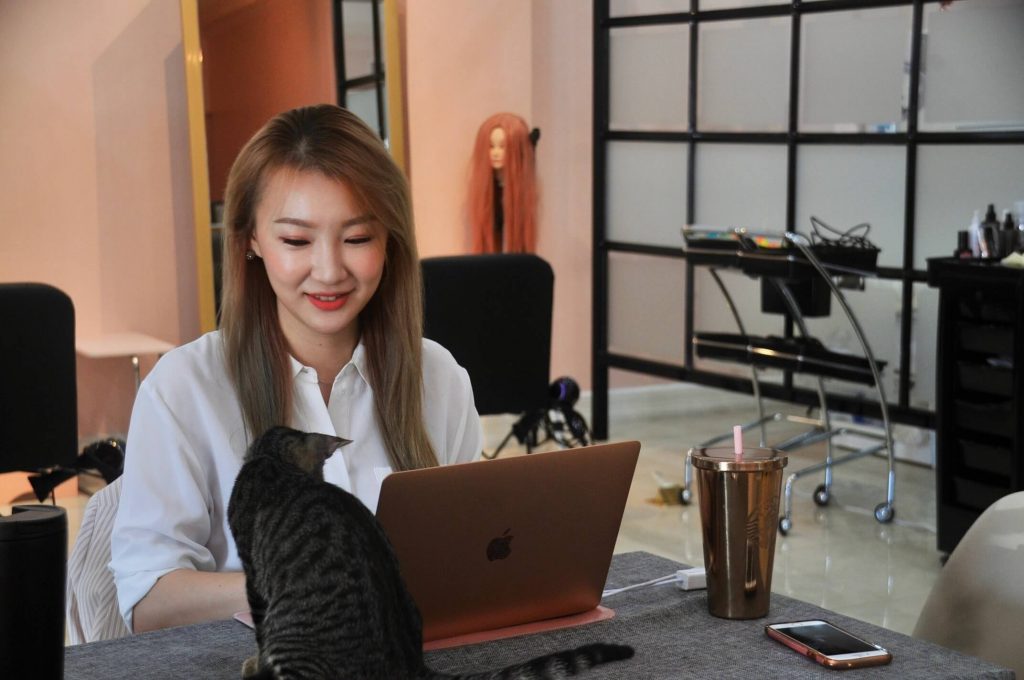 This beauty expert's life is quite interesting, but just like any other person, she dreams of doing the little things that every one of us might have thought about at some point of our lives. Like most people, Jinah also loves pets. She even has a cat that she brings with her when working in the salon.
"If there was one thing I could do for the rest of my life, I would build a huge house where all the homeless dogs and cats live together," she shares. Her cat was a stray that she plucked off the streets, and is now living a life where she's well taken cared of.
Of course, getting a makeup or skincare tip from Jinah would be a must and that's exactly what we asked from her. "I always moisturize my skin right after I take a bath so that I do not give time for my skin to dry. I do not use too much products for skin care because it might block my pore and irritate my skin," she replies. "As for makeup, I wear anything but remember, proper cleansing is more important than wearing makeup."
Check out Time For Myself Beauty Salon at Banilad, Cebu City. While you're there, get a chance to meet Jinah. Who knows, you might get a chance to ask her more tips on skincare and makeup. With the quality services she provides, your time there would really be worth it.
We're Getting All Our Lifestyle Essentials at the Sunnies Cebu Mega Store
Sunnies, which debuted in 2013 as a go-to source for trendy and durable eyewear, has transformed into a full-on lifestyle brand.
Sunnies, which debuted in 2013 as a go-to source for trendy and durable eyewear, has transformed into a full-on lifestyle brand.
Today, their signature minimal and sleek style has been incorporated not just in sunglasses and prescription eyewear, but also in makeup and a cafe.
The Sunnies Cebu Mega Store, the lifestyle company's first ever multi-brand store in the country located at the ground floor, The Northwing of SM City Cebu was unveiled last March 1. It houses four brands–Sunnies Studios, Sunnies Specs Optical, Sunnies Face and Cup Point in almost 300 square meters of space, their largest one to date.
Leading the opening were the brand's operations director Bea Soriano-Dee, marketing director Georgina Wilson, creative director Martine Cajucom, finance director Eric Dee, Jr., and Sunnies Face brand manager Jessica Wilson.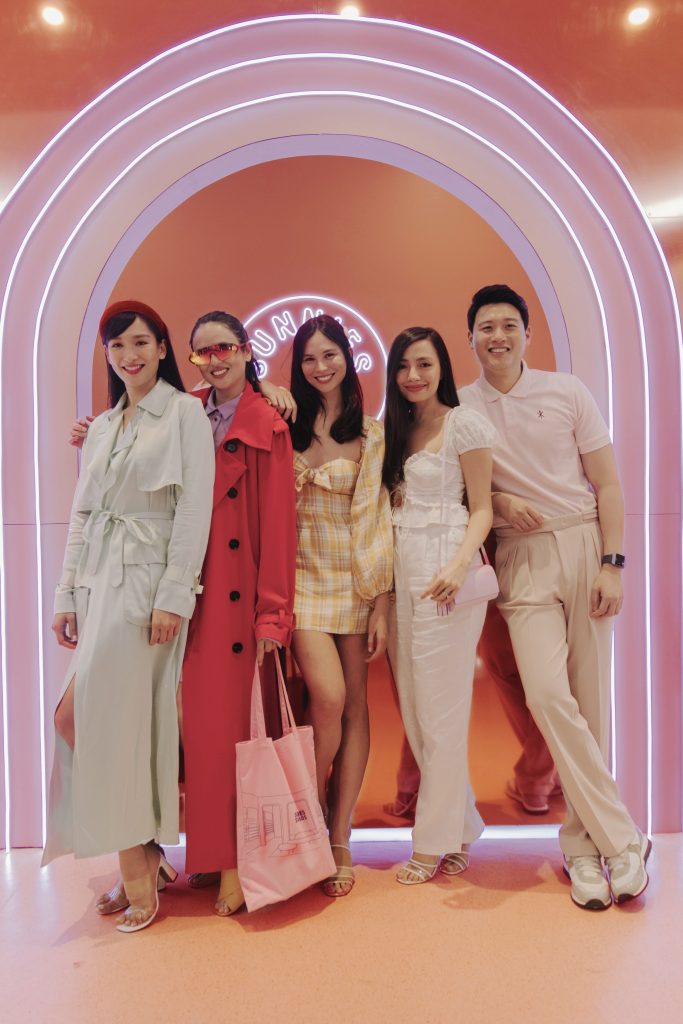 "We've always felt the love online from everyone in Cebu. We wanted to give our Cebu-based fans and followers a special treat, as the first ones to experience the full Sunnies Studios lifestyle in one space," said Georgina Wilson. "We want to continue making great design and our love for color accessible at prices that feel
nice. From sunglasses and optical, to cafes and makeup, Sunnies Studios will continue to develop products we're proud of and complement our lifestyle," added Cajucom.
Experience the fun and use the hashtag #SunniesCebu when sharing photos and posts online. For more information, visit www.sunniesface.com, www.sunniesspecs.com and www.sunniesstudios.com. For updates, like Sunnies Studios, Sunnies Face and Sunnies Specs on Facebook and follow @sunniesstudios, @sunniesspecs, @sunniesface and @cup.point on Instagram.
Merrell Brings Back Nature's Gym
Last November, leading outdoor brand Merrell held its first ever Nature's Gym fitness activity in Cebu. Friends from the media and fitness influencers participated in the Nature's Gym event at Oakridge Park, Cebu to try out the newest collection in a series of fitness relays led by Anytime Fitness.
In Cebu, event participants had a fun and active afternoon, a refreshing take on fitness where they got to trade their traditional indoor gym workout of four walls, stale air, and static views with the outdoor setup of Nature's Gym. The afternoon started with a warm up session followed by demonstrations and exercise mechanics from the coaches from Anytime Fitness Oakridge, Escario, and Cebu Business Park.
Take it from Merrell fitness enthusiasts who make it a point to sweat it out through different and exciting activities. Notable guests present at the Nature's Gym event were socialites Jasmine and Jennifer Sarmiento, Kate Ngo, Kyle Wong and Garbiel Wong from the Wonggoys, influencers Sinjin Pineda, Eva Aguspina, Jean Yu, Edgar Alan Zeta-Yap, Xterra Professional Athlete and Merrell ambassador Joe Miller, and more!
Gear up with Merrell's latest offerings—they're perfect pairs to wear on your next outdoor workout: the Bare Access Flex for road running features the FLEXconnect™ dual-directional flex-groove EVA midsole for agility and stability; the Trail Glove 4 for outside fitness, which has a sock-like feel for a locked-down fit, plus a Vibram® TC5+ outsole for lightly cushioned performance; and the Agility Peak Flex collection is equipped with FLEXconnect™ and the Merrell Air Cushion Viz with high rebound EVA foam pod in the heel absorbs shock and adds stability for trail runners.
Planning to get an Anytime Fitness membership? Merrell's got a special deal for you! Get 50% off on your joining fee at our partner Anytime Fitness gyms when you purchase any regular priced footwear at SM North EDSA Annex, Glorietta 3, TriNoma, SM Cebu, and Ayala Center Cebu until May 29, 2019.
Missed the first few sessions of Nature's Gym? You can still register for the next session at Anytime Fitness Escario on November 24, 2018. Sign up now at the Merrell stores at SM Cebu or Ayala Center Cebu or online at merrell.com.ph.
See you in Nature's Gym!
For more details, visit www.merrell.com.ph and follow Merrell on Facebook, Twitter and Instagram(@merrell_ph)
In partnership with Anytime Fitness Oakridge, Anytime Fitness Escario, Anytime Fitness Cebu Business Park, and Oakridge Park.
Rustan's Beauty Addict 2018: Highlights
The biggest beauty event  of the year returned for its third installment on Thursday, October 18, 6 p.m. at Level 1 of Rustan's, Ayala Center Cebu.
Rustan's Beauty Addict continues to empower women, and advocate confidence and individuality through beauty and cosmetics. With the theme "Beyond Time", Rustan's Beauty Addict recognizes and celebrates the evolution of beauty throughout the years from the Gatsby-inspired charm of the Roaring Twenties to the modern minimalist look of the 21st century.
The evening included fun counter games, activities and workshops from participating
brands, with cocktails, live music, prizes, freebies and special discounts for guests and Beauty Addict Members to enjoy.
Among the participating brands were CHANEL, Clarins, Deborah Lippmann, Dermalogica,
Jane Iredale, L'Occitane, La Prairie, La Prairie, Laura Mercier, Local Essenses, MAC, Mario
Badescu, Murad, NARS, Niche Fragrances, O.P.I., and Stila.
Check out the video to see highlights of the event!