Jinah Oh Tells Us What It's Like to Be a K-Beauty Expert in Cebu
As the woman behind Time For Myself Beauty Salon, Jinah Oh shares how K-Beauty has made it into the lives of Cebuanos.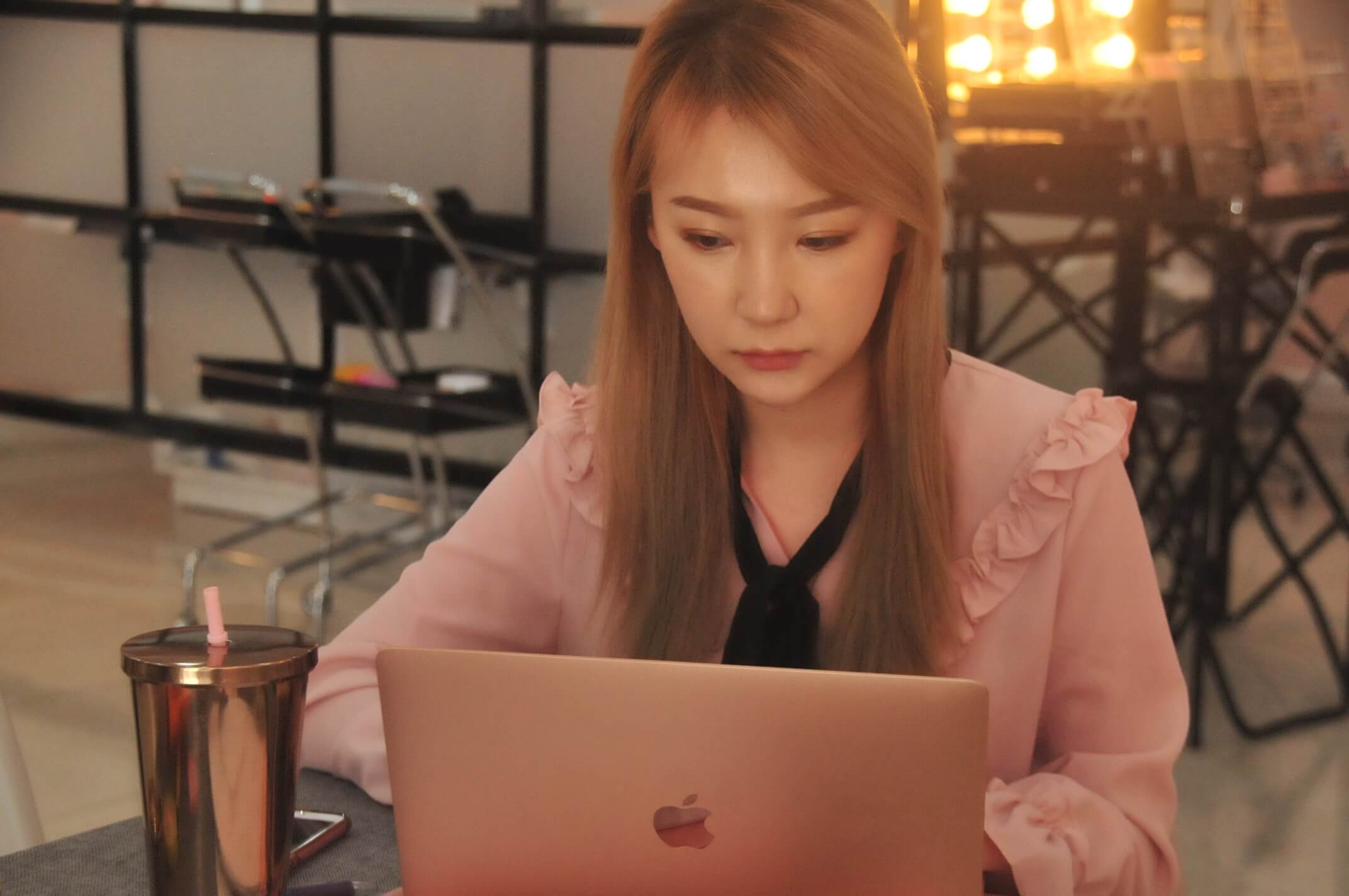 Beauty has always been an important part of Korean culture. Beginning from the early dynasties of the country, Koreans have always been very particular on how they take care and present themselves. Today, Korea's beauty industry is as big as ever, and the rest of the world are now venturing into experience pampering in the hands of Korean beauty experts.
Just last year, Time For Myself Beauty Salon opened in Banilad. The woman behind it is Jinah Oh, a Korean beauty expert. Time For Myself is a beauty salon where you can get a total beauty service. They offer a variety of services from your head down to your toes—including hair, makeup, eyebrow microblading, piercing, and nails.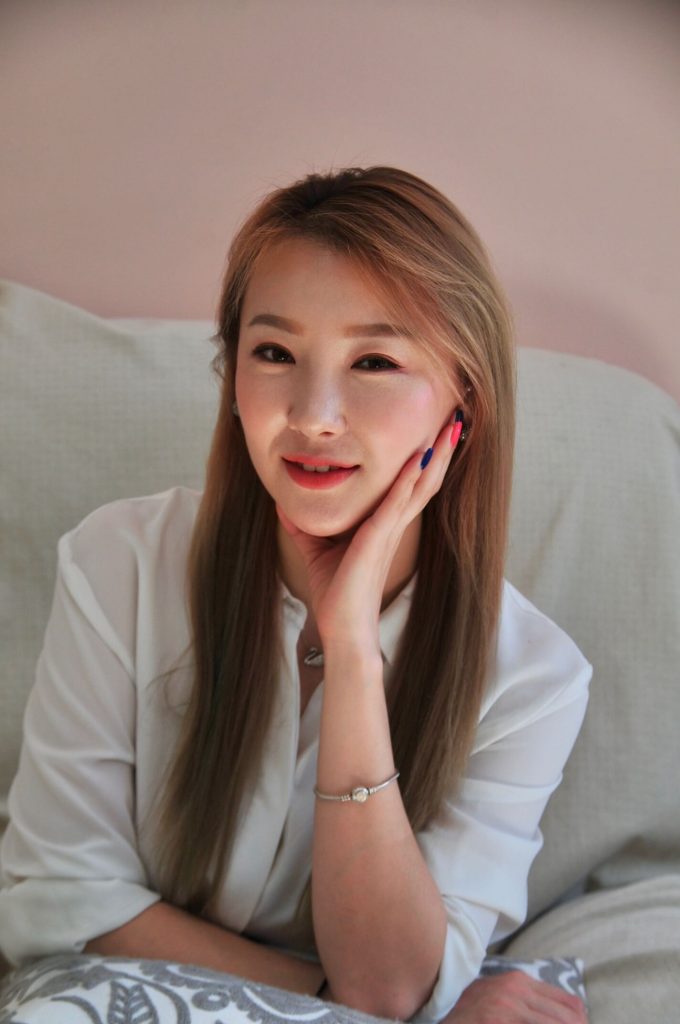 While living in Korea, Jinah worked as a makeup artist for K-dramas. Although her salon here in Cebu is fairly new, she has been in the industry for 8 years now, and she's happy to share her expertise in Cebu.
"I want my customers to experience more about the Korean beauty skills and techniques and be satisfied," says Jinah. She spent most of her education—high school and university, in particular—in Cebu, so it's not hard to see why she wants to share a part of her culture to the Cebuanos.
Unlike many beauty shops in the city, Jinah is hands-on when it comes to working at Time For Myself. Particular with providing good service for her customers' satisfaction, she goes to work regularly to tend to her customers as much as she can.
"I come to the salon at around 9 in the morning. I usually prepare myself first, arrange the schedules for the customers and then wear my apron and work," says Jinah when asked what a typical work day is like for her. "Since I handle the salon's social media, I reply to all the messages and comments one by one in between my breaks. Sometimes, I would do my nails," she adds.
During her days off, she's still running errands for the salon. "I have to go to many places to buy what we need in the salon and I do the groceries as well," Jinah says. "I also reply to the salon's social media messages but sometimes, I hangout with my friends and grab some beer."
A perfect day for her is when she can do what she wants to do, and eat what she wants to eat. "Just spending a simple life without any worries would make a perfect day," she adds. Although salon work really keeps her occupied, she is quite happy with what she is doing now. "This is what I have always wanted for in my life. I've worked in different beauty events in Korea under other people's names but now, I can do what I love most in a place that is my own," she explains.
Jinah recounts her experience as a makeup artist in Korea, and shares that she barely got sleep or rest days, which put a lot of stress on her body. "Having worked as a staff in a Korean drama, I wouldn't say that my job right now is challenging," she says, and goes to describe what she finds challenging in her current job. "When you work so much, you don't really get stressed," she adds.
With everything that she has achieved for her dream, Jinah also wishes that she can share her knowledge on beauty to Filipinos.
"I've been wishing for beauty to become one of the university courses so that they can have the basic knowledge about the beauty industry since the beauty market in the Philippines is growing fast. In Korea, it's standard for us to learn about it," she divulges.
This begs the question: is beauty not that big of a thing in the Philippines yet? Considering the many brands and products popping up in the market, it does make you think if this holds any truth. Nevertheless, whatever the beauty industry's status is here, it seems to be leagues away from Korea's beauty industry, and it's evidenced in how many Filipinos follow their skincare routines and makeup styles.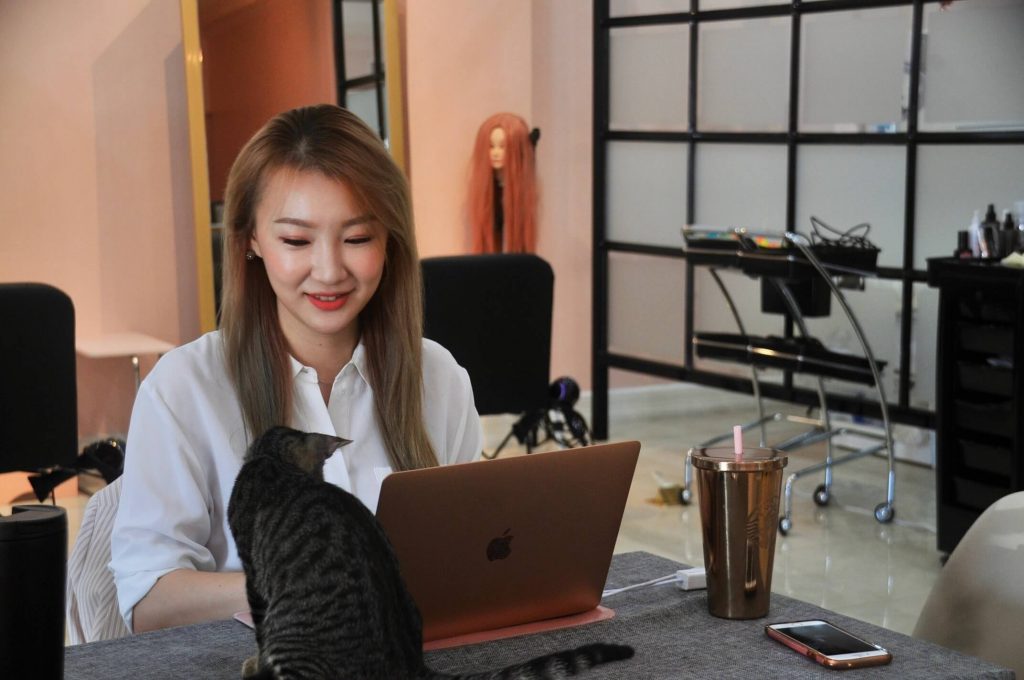 This beauty expert's life is quite interesting, but just like any other person, she dreams of doing the little things that every one of us might have thought about at some point of our lives. Like most people, Jinah also loves pets. She even has a cat that she brings with her when working in the salon.
"If there was one thing I could do for the rest of my life, I would build a huge house where all the homeless dogs and cats live together," she shares. Her cat was a stray that she plucked off the streets, and is now living a life where she's well taken cared of.
Of course, getting a makeup or skincare tip from Jinah would be a must and that's exactly what we asked from her. "I always moisturize my skin right after I take a bath so that I do not give time for my skin to dry. I do not use too much products for skin care because it might block my pore and irritate my skin," she replies. "As for makeup, I wear anything but remember, proper cleansing is more important than wearing makeup."
Check out Time For Myself Beauty Salon at Banilad, Cebu City. While you're there, get a chance to meet Jinah. Who knows, you might get a chance to ask her more tips on skincare and makeup. With the quality services she provides, your time there would really be worth it.
Here's How to Look Fab and Get the Ultimate Confidence Boost
There's something reassuring about having a one-stop shop for your beauty needs. The Fab Lab Lifestyle, a Cebu-grown brand, has you covered.
Many of us have our go-to spots to help give us a confidence boost. It may be in the form of a beauty parlour to get a new 'do or a fresh colour for your claws (you know, fingernails) or a skincare center for your facials and beauty drips. 
Whatever it is, we're bound to have our personal favourites, especially if it's about good quality service. But if you're someone who hops from one favourite place to another, having to book appointments ahead and stressing yourself out by allocating enough travel time to get there—considering crazy, unpredictable traffic—it might not be the most ideal state of mind when you just want to relax. 
There's something reassuring about having a one-stop shop for your beauty needs. A place where you don't need to worry about booking multiple appointments, rushing to the next one on time, or having to brave the traffic to get there. Somewhere that offers premium services. This begs the question: is there a place like that in Cebu? 
The answer? Yes, there is—The Fab Lab Lifestyle.
A specialized beauty studio, The Fab Lab Lifestyle is a Cebu-grown brand established by Janie Flores after what she calls an unconventional beginning: a heartbreak. 
"I used to date a guy and on the day of our break-up, one of the last things he told me was this—'I think you look better without your lash extensions on because they look fake and they make you look old'," she shares. 
The words stuck to her and made her vow to find an alternative for lash extensions. Janie discovered the keratin lash lift and tint, an innovation to the traditional eyelash perming. She shares that at the time, it wasn't offered in Cebu yet and cost at least P4,000 to get it done in Manila—that's not including airfare and accommodation yet. And so she decided to introduce the procedure to Cebu.
"The early days of The Fab Lab Lifestyle can be described as this: me alone in a small room, catering to lash lift appointments," Janie recounts. "I remember seeing the happy reactions of each client and their more confident smiles after seeing the results, and that encouraged me to go on! It was priceless."
As time went on, Janie's clientele grew and she knew she had to open a studio and provide more services. She had cases where her clients had short lashes and preferred lash extensions, which encouraged her to offer lash extensions.
"As I did not want them to experience the same fate that I did," she says, "I made sure to offer lash extensions that look so natural, people can second-guess if it were lash extensions or just naturally beautiful lashes."
For Bright Peepers
With extensive research coupled with working with international instructors, Janie's training took at least a year. From there, the VIXEN Lash Series was born. It's a collection of lash extension variants made of the lightest and most advanced hypoallergenic antibacterial midnight sable lashes, bonded with hypoallergenic lash glue and utilizing a patented technique from one of Korea's best lash artists.The Fab Lab Lifestyle also offers premium lash enhancement services like the lash rehab program, lash lift, tint and lash botox.
Their flagship lash service, the VIXEN lash extensions, has several parts: the semi-lift, the upper lash extensions, and the lower lash extensions. The process takes about three hours in total, but it's worth the wait, and it gives you some time to doze off; after all, you can't be distracted by anything, since your eyes will remain closed throughout the whole process. Make sure your phone's switched off or put on DND—that's 'Do Not Disturb'—mode the whole time, though, so you won't disturb other customers. Whether it's a client, your mother or your beau, they're all put on the back burner for those three hours. You're there to relax, remember?
Each lash service ensures that you're looking alive, alert, and awake—and definitely enthusiastic after seeing the results. Fab Lab's specialists make sure to ask the client for their preferred look, and offer their suggestions as well. 
"The goal is to make them look as natural as possible," says Joy, their assistant manager. 
The Fab Lab Lifestyle cares about their clients, so their team ensures that each customer likes the outcome before they leave the studio. Customer satisfaction is important to them, so they can easily adjust according to their clients' liking—no charge incurred. Aside from enhancing lashes, they encourage customers to take better care of their lashes as well. 
Fab Lab's Lash Rehab Program is a painless nano-needling program that promotes lash growth and follicular repair. The progress of each client's lashes is measured by a ruler every week. It's a great option for those who want to take a break from lash procedures and just give their lashes the rest it needs.
"We try not to apply lash extensions on baby lashes, since that would cause damage to the still-growing lashes," adds Joy. "We advise our clients to avail of our products that help with lash growth."
These products include the Lash Tree, a water-based treatment that doesn't affect the effectiveness of the bond that holds down the lash extensions. There's also the Treatment Mascara for the lash lift, also water-based, since it's not advised to wear waterproof mascara. 
For Fresh Nails
While you have your lashes done, you can also avail of their gel nail services, which use Korean techniques and tools. Their signature French Fade is a dainty look that everyday women can wear, especially because it's low-maintenance. Each layer of gel nail polish is applied delicately and cured under a specialized UV lamp. 
The French Fade is Janie's second favourite service at Fab Lab, the first of course being the VIXEN Lashes. 
"It's my go-to nail art design because of its clean aesthetic, which is so versatile that it can go from casual to dressy," Janie shares. "I believe these are total mood boosters that will make a woman feel instantly more confident after their visit."
There's also the marble design, which gives your nails a fancy touch. For those who prefer plain, solid colours, a wide range of colours are available to choose from. Customers may opt to change the colours of their signature designs, and that's how you know The Fab Lab Lifestyle cares for their customers. 
For Glowy Skin
On top of their lash and nail services, they also have nutrient drip therapy and the Korean glow BB procedure, the latter of which is unique, as it's patterned according to your skin type. That means that even if you have normal, dry, or oily skin (or a combination of any of the three), the facial will adapt to it and leave your face fresh and glowing. 
Currently, this service is undergoing improvements. Joy divulges that their team is flying to Korea this month for further training, but for what exactly, she doesn't share. It seems like Cebuanas are in for a pleasant surprise once The Fab Lab Lifestyle's specialists apply their overseas training to their practice.  
The Fab Lab Lifestyle goes beyond just providing high-quality procedures, as the brand revolves around women empowerment. 
"What we are really offering is a lifestyle of balance and a community of empowered women." Janie states. "We want to provide services that can make a woman feel incredibly confident and empowered, just as how women should be."
With this contagious energy, Janie and the team at The Fab Lab Lifestyle plan to make every Filipina embrace the empowered woman that she is and with it, empower others as well.
"We aim to equip each of our client the confidence she needs to face hurdles and conquer the roles she is given—may it be being a mom, a career woman, a student or a woman who is still trying to find her place in the world." she adds. "Whichever role our client may be in, we aim to remind them they have the ability to succeed in these roles and conquer them FABulously!" 
After a rundown of their offerings, it's clear that they want their customers to leave their studio without any worries. Their team hopes to bring the brand to the capital, to bring their level of service to the women of Metro Manila.
"As a homegrown Cebu brand, Manila is a big step for us," Joy says. "We hope to get a lot of support once we make this move."
It's still in the works, but their dream of opening a branch in Manila seems like it'll be a reality within this year. 
"The services offered in the Cebu branch will be offered in the Manila branch but we will be adding more services and innovations as well," Janie adds. "The concept would also be different, but I won't divulge too much! I shall let it unfold for itself."
To know more about The Fab Lab Lifestyle, you may check out their Facebook (The Fab Lab Lifestyle), Instagram (@thefablablifestyle) or contract them through 09560597978 or fablabcebu@gmail.com. 
Exclusive: These Revolutionary LED Lash Extensions Took Nearly 10 Years to Perfect
NÉW Lounge PH brings the innovative technique of LED Lashes to the Philippines, to address the beauty needs of the ever evolving Filipina.
It wasn't that long ago when we talked about the best trick to looking effortless everyday. Since then, preparing for the day is a breeze. Having bright, fluttery lashes means not having to exert a lot of effort into makeup, or being able to leave home without it. Maybe one of these days,  I'll go out in sweats and slides without doing my makeup—you might find that this is the go-to "celebrity off-duty" look—but that's something I need to work up the courage for!
Getting eyelash extensions may be a frivolous, skin-deep matter for some, but it's changed up this writer's routine quite a lot. Of course, what works for me may not work for other people. There are different types of lash extensions offered by beauty salons and lounges, so it's important to do a lot of research before getting them done. Most of the time, you're presented with the choices of synthetic, faux mink, silk or sable—the latter of which is available at a select few places. A special type of glue is used to bond these lashes to your natural ones. It helps make your lashes last anywhere between two weeks to two months (on top of your aftercare and lifestyle).
But what if we told you that there's another way to have your lash extensions done?
The eyelash industry is in for a loop with this bold move: LED Extensions.
It's a highly-innovative procedure that hails all the way from California. A patent-pending gel-curing device bonds the eyelash extensions instantly with a precision Light Emitting Diode (LED). Attached to the tweezers and activated by the flick of a finger, it seamlessly cures attachments as they are applied. Compressing the 24 hour cure time of conventional lash adhesive into a few seconds, the LED EXTENSIONS ushers a new generation of quality and efficiency to lash extensions, developed and perfected for almost 10 years.
Soon to be introduced to the Philippines by NÉW Lounge, this is their biggest international partnership yet with Japan's legendary Eyelash Engineer, Maki Miura. Maki is a sought after industry expert, with 22 years of valuable experience in the Japanese eyelash industry under her belt. Every year, she personally trains around 1,200 lash artists. She was the first to acquire the LED EXTENSIONS technique and introduced it to Japan, and Filipinas will soon get to experience this revolutionary technique through NÉW Lounge.
With this partnership, NÉW Lounge PH is at the forefront of introducing the most up-to-date in eyelash technology to address the beauty needs of the ever evolving Filipina. The brand's vision is that every avid fan of their natural volume lashes will eventually shift their attention to the innovative techniques brought to the Philippine beauty industry by Maki Miura.
To know more about the LED Extensions by NÉW Lounge PH, you may visit their website at newloungeph.com. You may also check out their social media sites: NÉW Lounge on Facebook and @newlounge.ph on Instagram.
Quick and Healthy Back-to-School Lunch Ideas Your Kids Will Love
Going back-to-school means excitement for kids but can be stressful for busy moms. Make life easier with these quick and healthy school lunch ideas.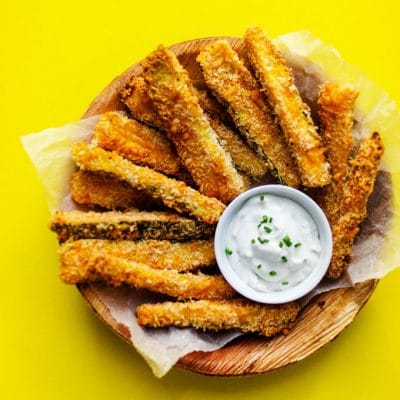 School season is here! Going back-to-school means excitement for kids but can be stressful for busy moms as meal planning comes into play. Preparing baon for your kids can be a struggle considering both their picky tastes and the nutritional content they need to grow strong and healthy.
Check out these recipes from the Electrolux Life App to help spark ideas for healthy and delicious baon for your kids.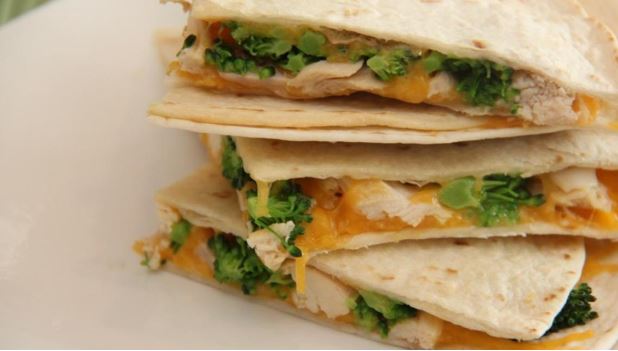 Cheese it up!
Since a lot of kids are not fond of eating vegetables, this Kid-Friendly Chicken & Broccoli Quesadilla recipe is a great way to add veggies in a way kids will enjoy. Start by placing Flour Tortillas on a plate, top it with cheddar cheese, add chicken and broccoli florets. Top it with another layer of Flour Tortillas then place it in a toaster oven at 350ºF and cook for 8-10 minutes or until golden brown. Cut the quesadilla using a pizza cutter, wait for it to cool and it's ready to be packed!
Potatoes are usually a crowd pleaser so why not make the most of your leftover mashed potatoes by making Spinach and Cheddar Potato Cakes.
Simply mix together the egg, frozen spinach, seasoned salt, onion powder and ground black pepper in a medium bowl. Add the mashed potatoes, cheddar cheese, breadcrumbs, and fresh chives. Mix it well until breadcrumbs have been absorbed. Form a scoop of the potato mixture into patties and fry the patties in a non-stick frying pan until golden brown. For the sauce, stir together sour cream and fresh dill and season with salt and pepper to taste. Serve the dip alongside the cakes!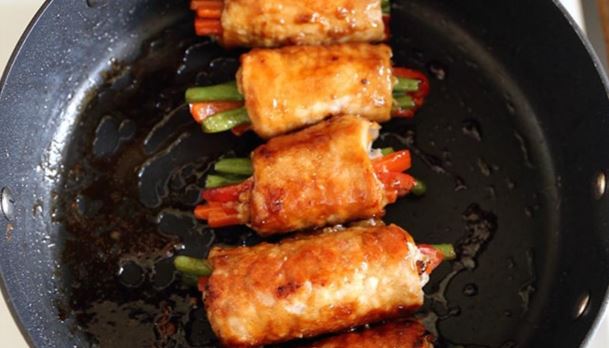 Turning Japanese
Bring a Japanese flavor to your kid's lunch with Teriyaki Pork Rolls with strips of green beans and carrots. In a pot of salted water, bring to a boil the thin strips of green beans, sliced carrot, and bell pepper for 2 mins. Once cooked, strain and dry with paper towel then set aside.
To make the sauce, mix soy sauce, white granulated sugar, and water in a small bowl and set aside. Take one of the thin pork cutlets and dust it with all-purpose flour on both sides. Add three of each of the green beans, carrot slices, and red bell pepper slices on the cutlet, season it with salt and pepper to taste. Then roll the pork and close it with toothpicks. Fry the pork until golden brown and remove toothpicks. Add the sauce, continue cooking for another 1-2 minutes until sauce thickened and all sides of the pork are coated.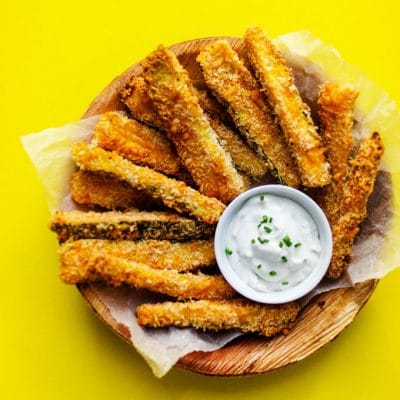 Healthy Sides
Put a new and healthier spin on your kid's snack time with this recipe of Baked Zucchini Fries!
First, preheat the oven to 425 degrees F. Cut zucchini into fries-like size, no need to peel them. In a medium bowl, combine panko, parmesan, salt, paprika, and pepper. Place whisked eggs in a separate medium bowl, and the flour in a third medium bowl. Dip zucchini pieces into the flour, then the egg, then the panko. Dip zucchini pieces into the flour, then egg, then the panko. Once all zucchini are breaded, bake it for 15 to 20 minutes, or until golden and crispy. For the sauce, just combine the yogurt, cheese, mayonnaise, and chives to a food processor and blitz until smooth.
Preparing your kids' healthy and tasty baon is easy with Electrolux kitchen appliances, like the Electrolux NutriFresh™ Inverter Refrigerators, which come with new features to keep produce fresh for longer. The new Electrolux NutriFresh™ Inverter French Door Refrigerator (EHE6879A-BPH) allows you to go from chilling the food to cooking them in minutes. With its special UltraChill -2ºC feature, it preserves the texture and nutrients of meat and fish for longer without having to defrost it.
Different food types require unique storage conditions to stay fresh and the new NutriFresh™ refrigerator comes with a FlexFresh drawer, an optimal storage compartment with five temperature settings (-23°C to +7°C). This enables you to store all types of food – from cheese and wine, meat and seafood, to cold drinks and frozen items – at the temperature they need to remain fresh.
To help retain the juiciness of produce, the NutriFresh™  Inverter French Door Refrigerator also comes with a TasteLock Crisper with AutoHumidity Control which automatically adjusts humidity levels depending on the contents of the drawer. The AutoHumidity Control releases excess moisture from the compartment to help keep fruits and vegetables fresh for up to 7 days. It also has a TwinTech Cooling System that cools the fridge and freezer compartments separately, so food stays fresher and odors don't mix.
If you are looking for a cooking range, check out the Electrolux Cooking Range with Induction Cooktop & Electric Oven (EKI64500OX). It not only comes with a spacious layout to help you prepare multiple dishes at once, but also has powerful induction zones for speedy cooking and precision heat control that allows you to accurately set your desired flame for perfectly cooked dishes.
To get the full recipes of these dishes, download the Electrolux Life app on the App Store or Google Play store and click the 'Recipe Finder Powered by SideChef' within the app to access thousands of global recipes from SideChef's database.
For more information on Electrolux and its products, please visit www.electrolux.com.ph and follow @ElectroluxPhilippines on Facebook and Instagram.