Four reasons you should watch The Vagina Monologues this year
30 of Cebu's vagina warriors return for a grand benefit production of Eve Ensler's 'The Vagina Monologues' to celebrate 15 years of joining the worldwide campaign to end violence against women.
Every year for the past 15 years, Cebuanos celebrate women empowerment by uttering the word vagina on stage in front of hundreds of people, as a protest against violence towards women and girls.
This year, over 30 women will lend to their voices to the marginalized, abused, and exploited in a benefit performance of The Vagina Monologues, on Sunday, February 26, 7:30 p.m. at the Santa Maria Ballroom of the Radisson Blu Cebu.
With humor and grace that celebrates women's sexuality and strength, the award-winning play is based on V-Day founder and playwright Eve Ensler's interviews with more than 100 women.
Here are the reasons you should watch The Vagina Monologues at least once:
It's for a good cause
V-Day Cebu and its current campaign ONE BILLION RISING: REVOLUTION is just one of the thousands of benefits held around the globe to raise funds and awareness toward the empowerment of women. Through the performances of The Vagina Monologues, these events help spread the message of equality, dignity, and freedom for all.
V-Day Cebu's beneficiary is Bidlisiw Foundation Inc., a Filipino-managed NGO focused on helping the urban poor families, particularly the informal settlers in the cities of Cebu, Mandaue, and Talisay. Proceeds of the show go a long way in providing access, opportunities, and hope for the marginalized women and children, families, and the communities in Cebu.
It stars people you know
Produced in Cebu by 2TinCans Philippines, The Vagina Monologues doesn't just feature theater actresses, although some of them are well-known in the industry. The performers are women coming from various industries such as law, government, media, medicine, dining, furniture, music, photography, fashion, and more.
This year's show, directed by Sarah Mae Enclona-Henderson, stars Aleah Alerre Lim, Anya Lim, April Rama, Bea Alfar Evardone, Brazzy Valdez, Candice Hintz, Charlene Virlouvet, Cheryl David-Ibay, Ching Pelayo-Dacua, Chiqui Cañete, Christina Santos, Daryl Bihag, Dianne Rallon, Elaine Bathan, Eyre Hyamze, Gembelyne Icamen, Gingging Navarro-Laude, Ivy Gallur, Jean Altavas, Jessica Ouano, Jet Cantal-Bacaltos, Joan Saniel-Amit, Jo-Ann Abesamis Zaldumbide, Laurie Boquiren, Lourdes May Maglinte, Margo Frasco, Marini Esguerra, Maki Gingoyon, Maxi Bolongaita, Pami Estalilla, Regal Oliva, Shiella Pestano Gemperoa, Shifrah Bouchikhi-Enclona, and Stephanie Tiro-Sitoy.
Shifrah, the daughter of director Sarah, is the youngest ever vagina warrior at 11 years old, taking the title from theater actress Charlene, who first performed on the show years ago at the age of 13. Zee Lifestyle's features editor Patty Taboada and creative director Ehds Javier will also be performing on the one-night-only show.
It's not just for women
According to Enclona-Henderson, the audience for The Vagina Monologues has grown over the years, with the audiences for the shows in recent years showing that 40% of them are actually men.
For the first time in Cebu, V-Day is making a special feature on the men who have been supportive of the global campaign. Fathers, brothers, sons, boyfriends, and friends were brought in and were enthusiastic in showing solidarity with the ladies and the V-Day movement. This is set to be one of the highlights of the show on Sunday.
It will make you laugh and cry
Playwright Eve Ensler has gone around the world interviewing over 200 women about their experiences. You would be amazed at the answers, from a six-year-old girl to single women, married women, sex workers, corporate professionals, transgender women, lesbians, and old ladies. Some are hilarious, some are downright depressing… it's a roller coaster of a show, one that you will enjoy while at the same time you can do your share to help end violence against women and girls.
Tickets are priced at Php 650, Php 1,000, and Php 1,500, and are available at YogaHub, ANTHILL, Isidra Comfort Cantina, and Handuraw Pizza in Gorordo and White Gold. For online purchases, email plays@2tincans.ph or click here. You may also call 2TinCans at +63 32 512 3134 and +63 933 188 0999, and check them out on Facebook
Cebuano Haute Couture Shines at 2021 Cebu Wedding Expo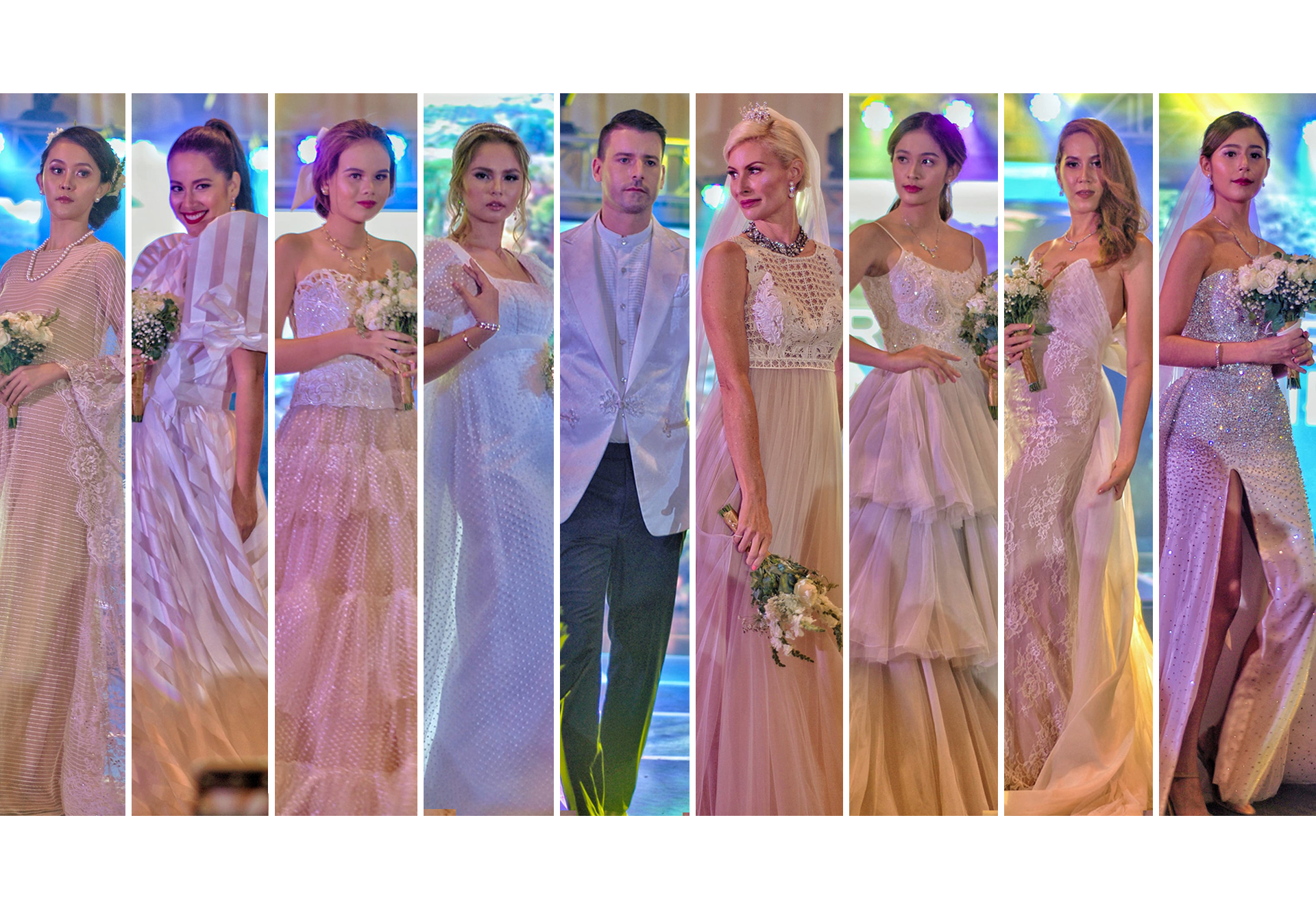 Forever at Soltana
by Allain Dumon Fonte
Soltana Nature Residences host the grandest wedding destination expo for 2021. In their grandiose Events at Soltana venue, wedding suppliers, event coordinators, events stylists, fashion designers, and exhibitors gathered to showcase their best to excited couples and clients.  The grand expo was opened by the Chairperson of Lapu Lapu City's Tourism Commission and first lady of this historic resort city, Madam Cynthia Cindy King Chan; she was with city counselor, Hon.  Queenie Malingin Amman; Taft Properties COO and Vice President, Myra Lynn Gilig; Taft Properties CFO, Feliz Tiukenhoy; and Mr. Justin Gaisano of Taft Properties. 
To set the event's mood, AD models Kevin Lahousse and Gingie Alducente acted as newlyweds joining the expo and leading the guests to the exhibitors' booths.  Yet, the highlight of the event was the glamorous fashion show set in the world's most visited wedding destinations, as the mannequins of AD models paraded the haute couture creations of Cebu's A-list fashion designers.
The show was opened by Miss Earth 2008, Karla Henry-Amman, wearing a bridal gown designed by Hanz Coquilla.  Her wedding mood was the historic streets and sceneries of Vigan, Philippines.  Coquilla created a Filipiniana-inspired bridal dress with perfectly constructed butterfly sleeves, exquisitely clean lines, and masterfully crafted bias skirt of balanced cones and flows.  Valerie Alvez showcased a bridal dress made of vintage Chantilly lace.  Alvez proved her skills in manipulating laces to be impeccable; the bow detail at the back added glamour to the dress, exuding luxury to the bride wearing Alvez's masterpiece.  Wendell Quisido set her wedding theme to the dreamy beaches of Ipanema; and as her model glided on the runway, everyone in the audience dropped their jaws to the intricately detailed bridal dress that Quisido made. Quisido designed a bustier dress with well-balanced panels that wonderfully fitted the model's figure; but what made Quisido's dress jaw-dropping are the countless Swarovski crystals that covered the dress.  Dexter Alazas joined the fashion show with a 1920's inspired wedding dress of vintage tulle and embroidered in the decade's popular baroque patterns.  Alazas has shown the wonders of working with delicate fabrics and the opulence of vintage embroidery patterns.
The fashions show also brought us to the rich sceneries of Mallorca, Spain with Ren Manabat's three-tiered wedding dress.  The labor-intensive layers upon layers of soft English tulle made Manabat's artwork stand out, among others.  Another head turner is a dress that was carefully planned and architecturally constructed, the bridal gown designed by Protacio.  Protacio has obviously studied well which fabrics to use and how each fabric is sewn to the other to create an illusion of nudeness under layers of vintage Italian mesh. The dress was architecturally constructed like the Burj Khalifa where every piece sits perfectly with each other in harmony and balance.  Fashion connoisseur Marichu Tan-Geson created an extremely detailed bodice lined with Swarovski crystals, and a skirt made from layers of dotted soft English tulle.  Tan-Geson's manipulation techniques on the soft tulle and how she delicately draped every layer of the tulle upon the other is interesting and intriguing.  With a work of art as beautiful as that, I could say that Tan-Geson is the Madame Gres of Cebu fashion.  The show ended with a groom and a bride wearing a 19th century English-inspired wedding ensemble by master couturier, Philip Rodriguez.  Rodriguez has proven once again his artistry and expertise in fashion by creating an empire-waist gown with ruffled sleeves made from dotted Italian mesh of 100% silk and vintage silk taffeta.  Rodriguez presented a truly elegant wedding dress; lesser on the intricacy but more on the richness of the materials being used.  The rarity of Rodriguez's fabrics already makes his dress worthy to a MET gala exhibition. 
The models wore the timeless and recherche jewelry collections from Royal Gem to match the bridal dresses of the featured designers.  Every jewelry piece is made to complement a woman who loves fashion and whose self-awareness dictates her own style.  From green sapphires to yellow diamonds, every jewelry piece is stunning.  No wonder why socialite and fashion icon, Heart Evangelista, loves and promotes Royal Gem. All models are wearing Shandar bridal footwear.
The Grand Wedding Destination Expo at the Events at Soltana will run until the 24th of May 2021 with exciting activities:  a maquillage session with Jessie Glova, a bridal make-up competition and show, a financial literacy session for new couples, a talk on real estate investments, a session  with Rod Bautista and Eddie Jamin from the Centerpiece Weddings and Events about wedding destinations in Cebu and the new norms in wedding celebrations, and a whole lot more of raffle prizes from Plantation Bar Resort and Spa, Solea Mactan Resort, Savoy Hotel Mactan, and others.
Forever at Soltana: The Great Wedding Destination Expo in Cebu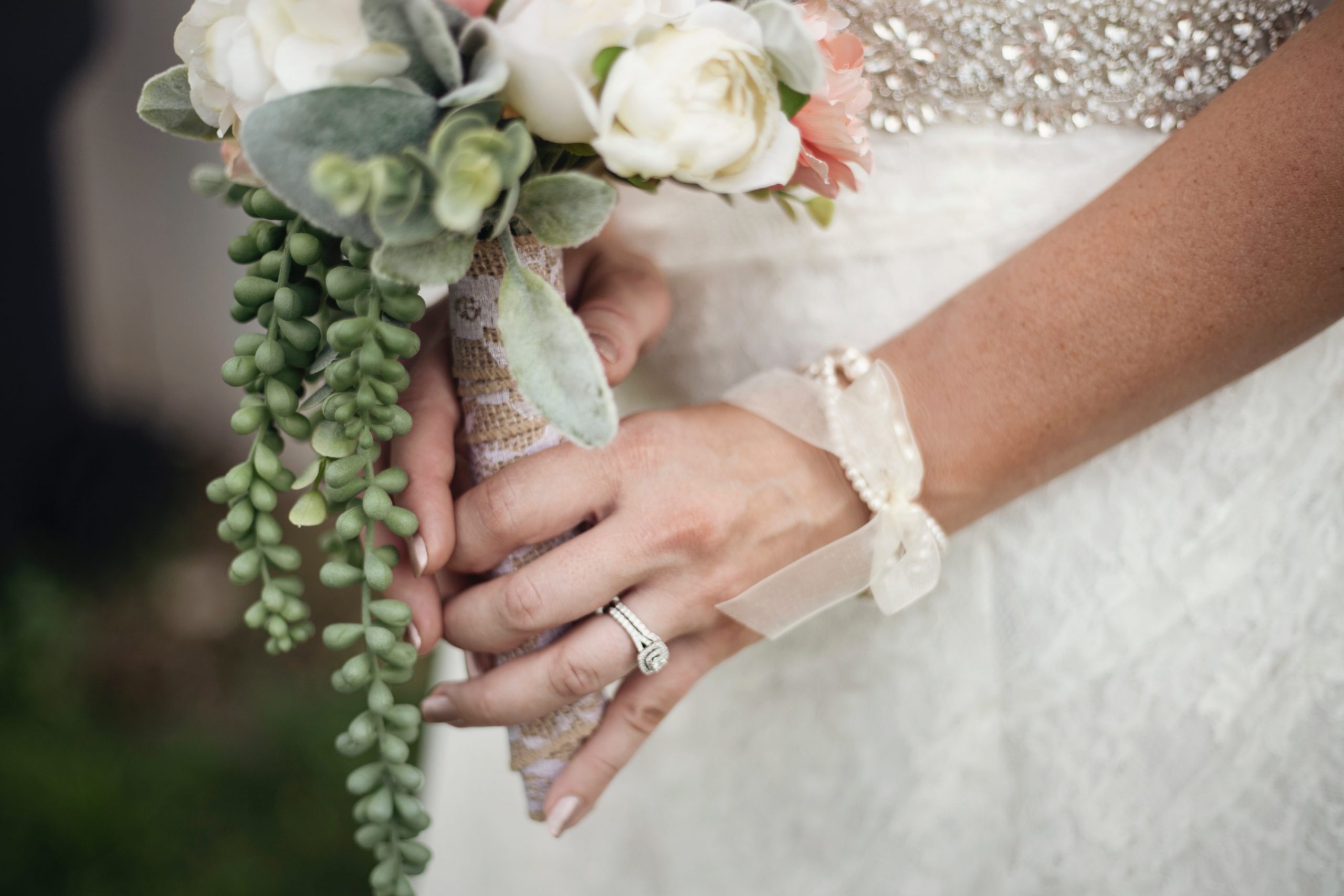 The Great Wedding Destination Expo
May 22 to 26, 2021
Events at Soltana Tent, Lapu-Lapu City
"Forever at Soltana" brings you the Best of Cebu's Wedding Event Stylists, Fashion Designers, Cake Makers, Photo & Video Teams, Suppliers of Souvenirs & Giveaways, Honeymoon Destination Package Providers, Food & Beverage Caterers, among others.
On May 22, the Royal Gem Bridal Fashion Show will open this year's biggest wedding spectacle, with Cebu's A-List Designers:
Dexter Alazas
Valerie Alvez
Hanz Coquilla
Ren Manabat
Protacio
Philip Rodriguez
Marichu Tan
Wendell Quisido
With the Mannequins of Admire Models Philippines; Bridal Footwear by Shandar; and Make-up by Wizar of Glam & Beautify, Junas Kirk Digello, Siren's Spell Makeup Nymph, Marijo Veloso. 
Also featuring a Maquillage Master Makeup Class by Jessie Glova on May 23.
Among the exhibitors of this grand Bridal Fair are Metro Bridal Textile, Royal Gem, Simple Wishes, Cenderella, Heritage Production, CEA Creatives, Heaven of Sweets, FCM Travel Services, Savoy Hotel Mactan, Artisan Studio by K, Amore Occasions and Celebrations, House of Maria Elena, Christine Virtucio, Ate by Tatah, Chill Cafe, Ever Bilena Cosmetics, and Plantation Bay Resort and Spa.
More details? Call Lyka at 0995 796 4497.
See you at Soltana!
#ForeverAtSoltanaTheGreatWeddingDestinationExpo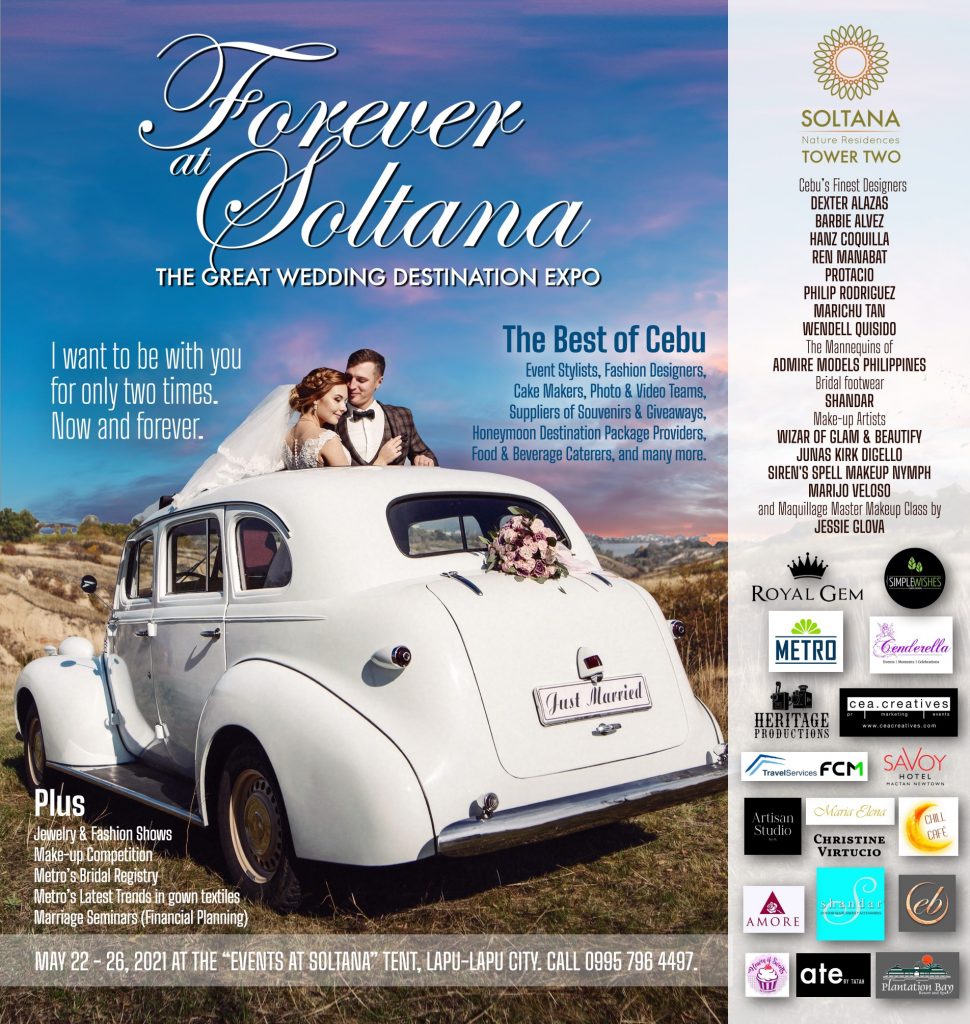 After the Razzmatazz and Razzle-dazzle: Post-Sinulog Thoughts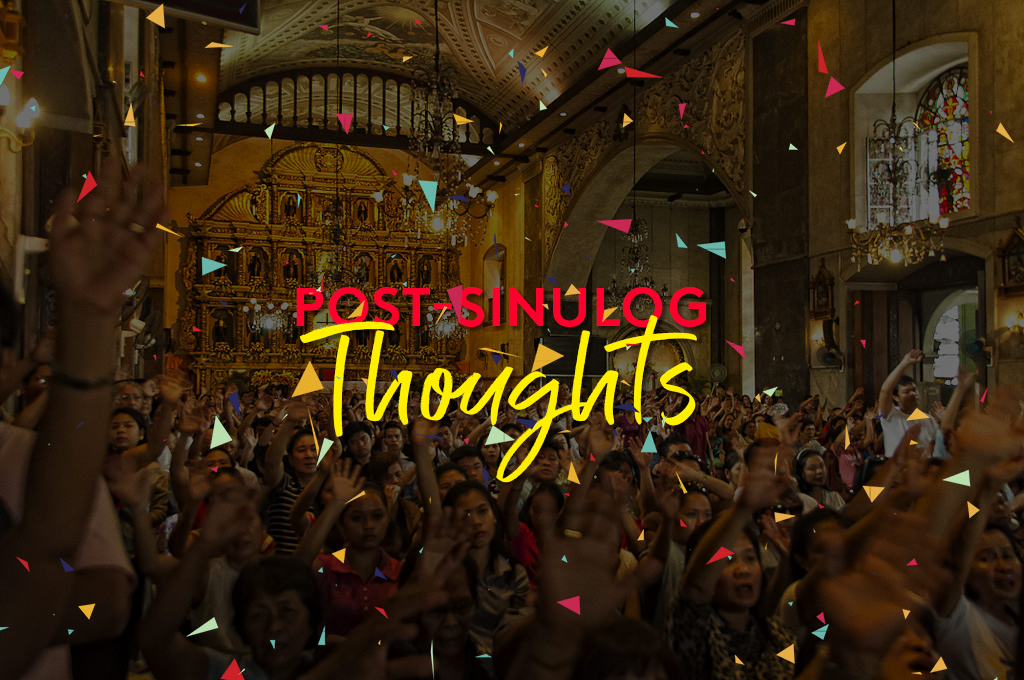 by Chrissy Grey Resaba
Buntings of red and yellow were removed from post to post. Streets were cleared and cleaned. Fireworks displays were faded in the sky. Beats of #prititit and tunes of tourism-booster Cebu tracks were being put to archive once again.
Contingents from different parts of Cebu and Central Visayas had gone back home. Party people had gone sober while some are still recovering. Traffic has gone back to normal. Businesses, as well, has gone back to normal.
However, all the fun and loud chants, smooth grooves, and frenzied choreographies are still replaying from the memory banks of the people who celebrated Sinulog 2020. The queen of all festivals in the Philippines has left again another mark of cultural and festive nostalgia to the people from all parts of the world and Cebuanos alike.
After all the razzmatazz and razzle-dazzle, let's get to know what are these IG and FB personalities' #PostSinulogThoughts about celebrating the newly-culminated Sinulog 2020 and how did they differentiate it to last year's.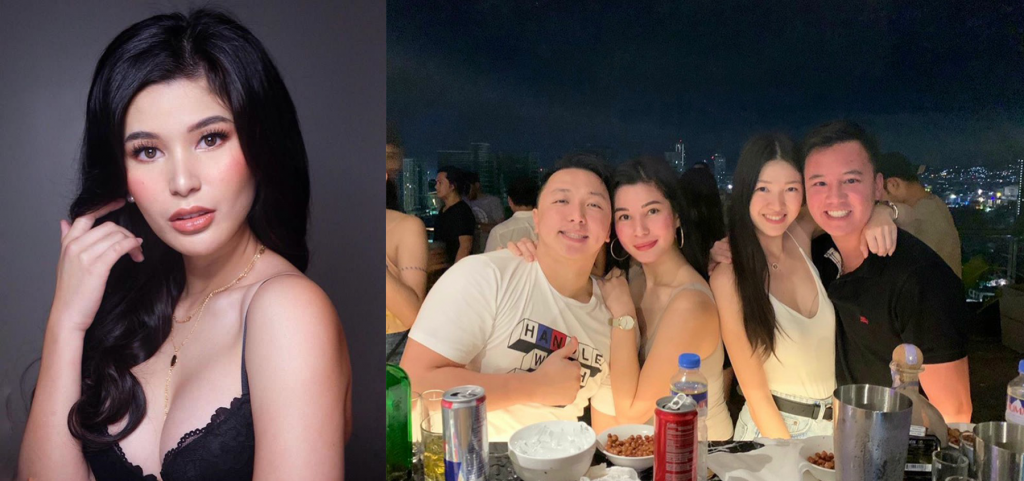 Eva Psychee Patalinjug, Binibining Pilipinas Grand International 2018 @evapatalinjug
I celebrated my Sinulog with my boyfriend and some of my close friends, we decided to choose a place where it's not very crowded where we can see the whole Cebu, talk, and chill the night away. We went to Verified Lounge – Cebu's newest premier sky lounge – located at the rooftop of the Avenir Building. It was something new for me as the night was calm as I was away from the busy streets of Cebu. It's definitely one way of enjoying such festivities.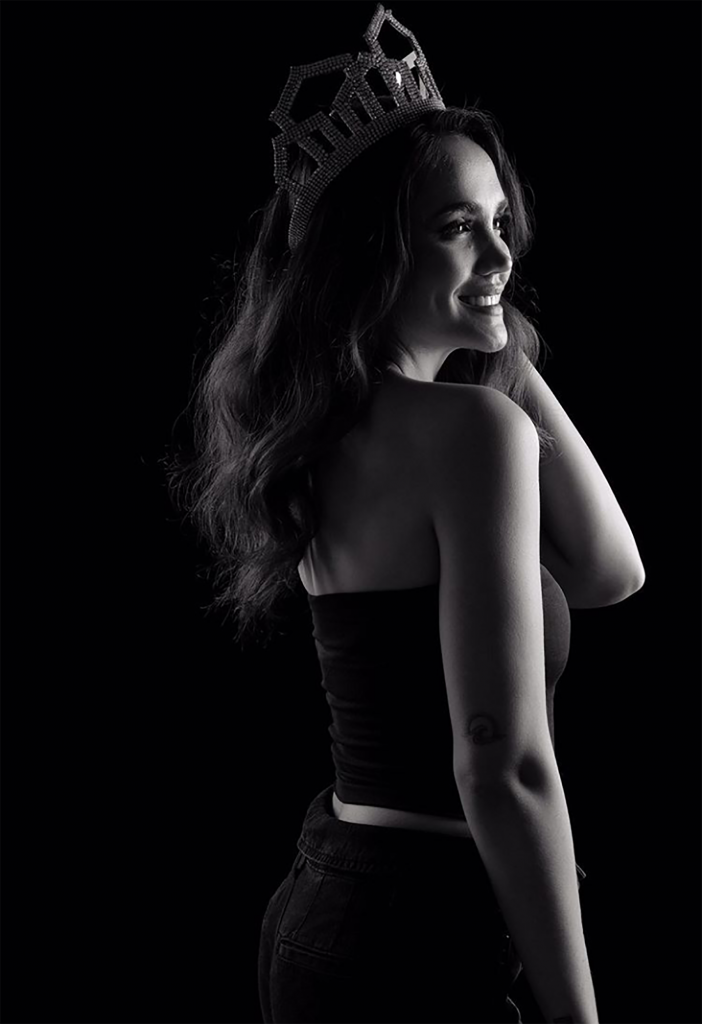 Kim Covert @kimcovert
The Sinulog celebration this year has been one of the most memorable events in my life. Not only was I invited to perform a few of my own songs during the weekend's festivities but I also turned over my Binibining Cebu Tourism crown to my successor. Last year, I was busy with work and was not able to completely grasp the events. This year's festival was more organized which is a great success for Cebu. Many have flown in and had spent time with their families in the "Pit Senyor" spirit, others have enjoyed spending time off with friends and colleagues. It was a great way for me to start my New Year and close my Cebu chapter before I leave to the US in a week.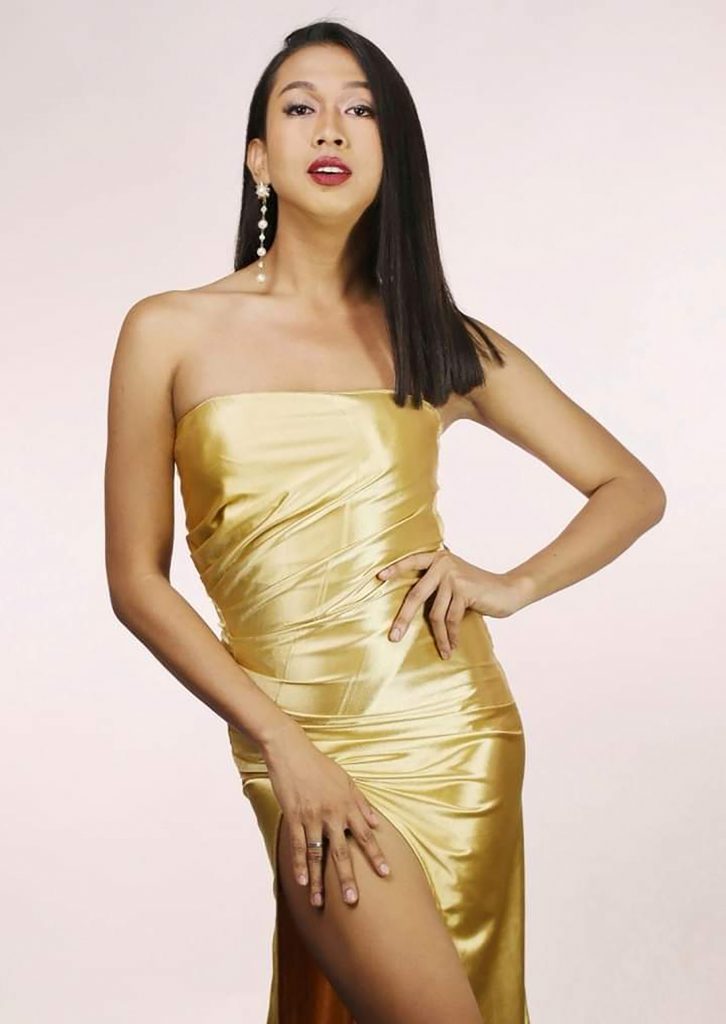 Alem Garcia @thealemgarcia
Well pretty much, I was still busy doing shows and events for Sinulog. But what made it different this year was the religious celebration made me believe even more that Sto. Niño is indeed miraculous and that He is meant to be celebrated. Even though you are successful in your chosen field, furthermore, everything will be meaningless if you do not have the faith.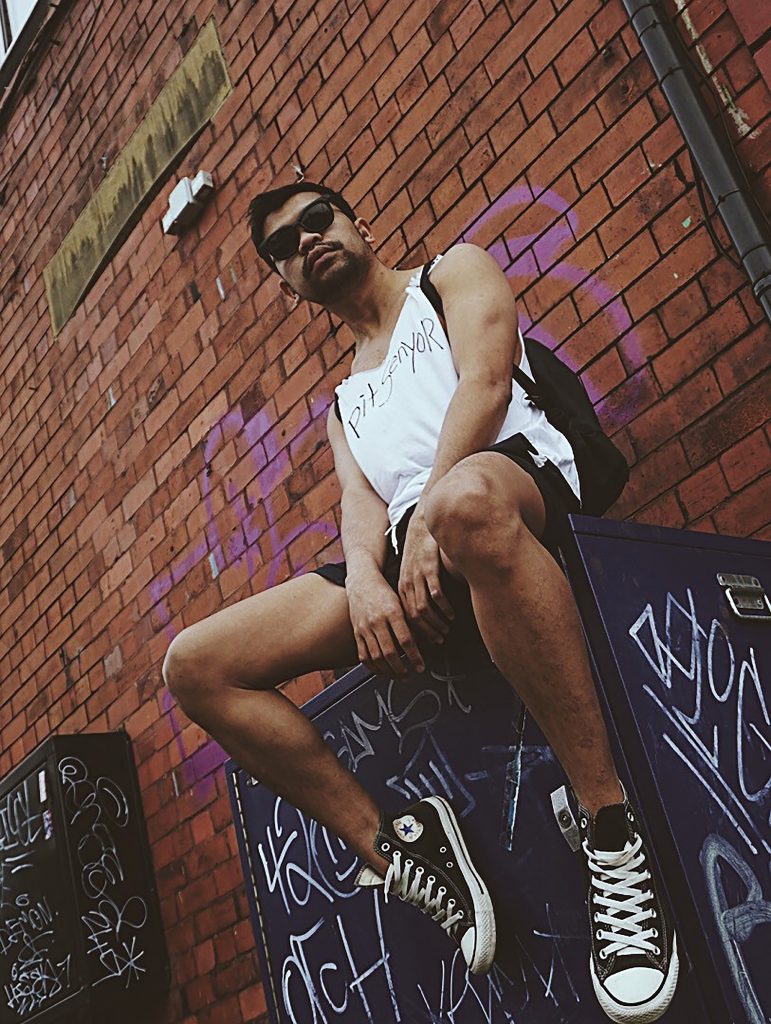 Philip Pingoy @almostablogger
We all have a Sinulog story to tell. It may be a story of losing faith and finding hope. But what is important is our devotion to the Holy Child Jesus (Señor. Sto. Niño). This year, my Sinulog experience was very different since I am already based in the United Kingdom. Thanks to the internet I was still able to watch the mass and all the festivities in Cebu. I am in UK because I prayed to Sto. Niño. So, let us not forget the reason we celebrate Sinulog and let us continue to share to the rest of the world why Sinulog is the grandest festival in the Philippines. Pit Senyor everyone! I hope you had a good one!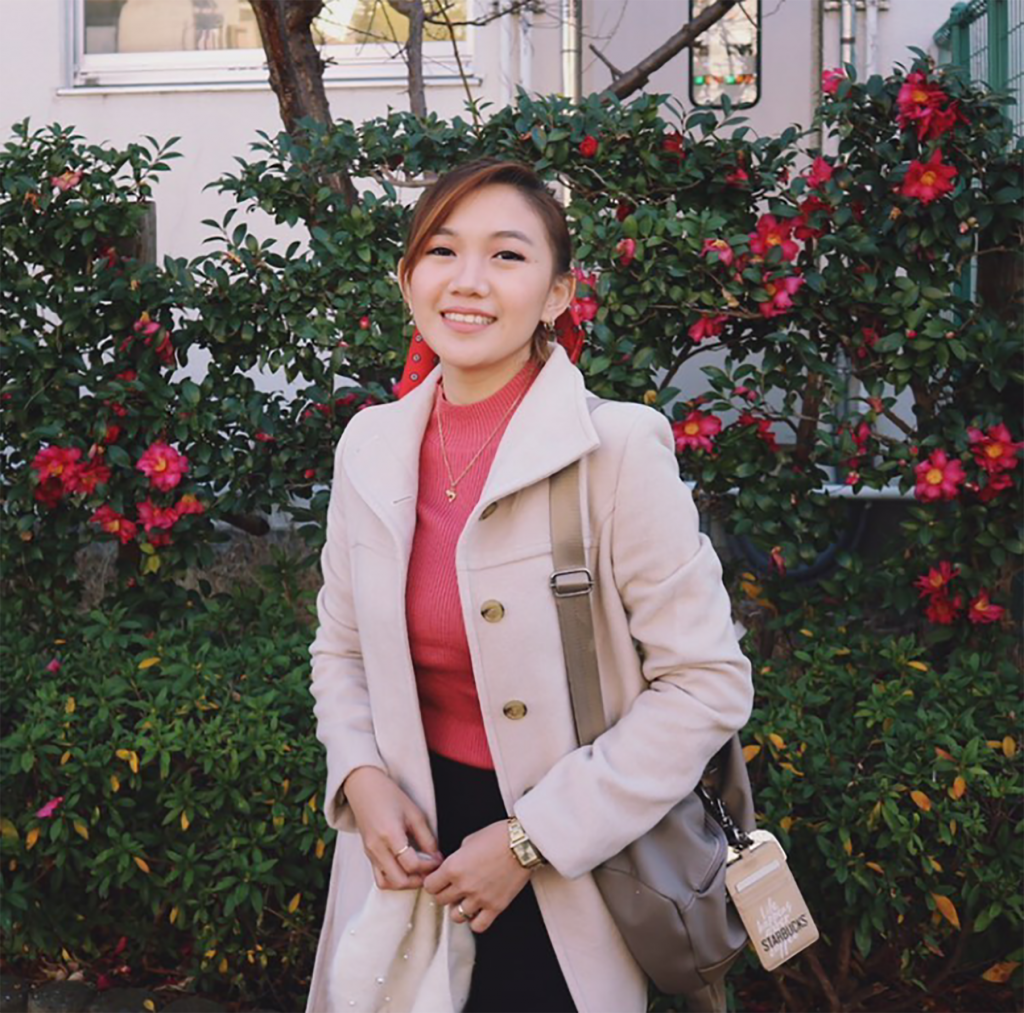 Lyssa Amor @lyssaamor
Sinulog celebrates Filipinos' acceptance of Christianity. This year, I celebrated Sinulog by hearing the word of God. I went to church which I do every Sinulog but the difference now is that I am not in Cebu. It's my first time to celebrate Sinulog away from home because I'm currently in Japan. Although I didn't dance the traditional Sinulog dance this year, I wasn't able to watch the fireworks in Ayala, and didn't spend time with my friends in Mango and IT Park. Snr. Sto. Niño will always be in my heart and I am forever grateful that our ancestors accepted Christianity and we continue to embrace it up until today.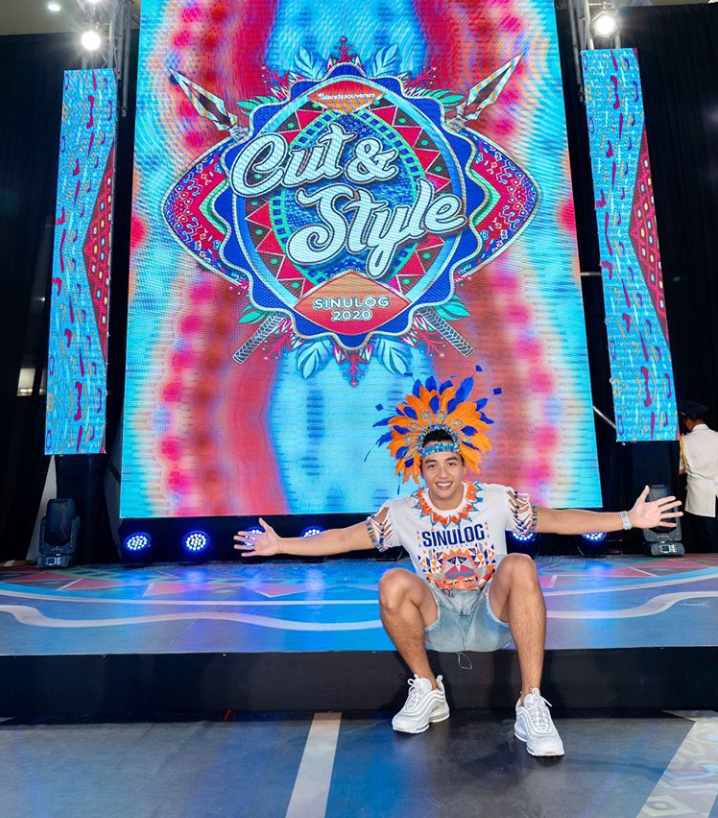 Kevin Geniston @kgeniston
Sinulog will always be a highlight for me as a Cebuano. This year has been fulfilling as I was able to brave the crowd in the Basilica Minore del Santo Niño de Cebu three times to attend the novena mass which had also become like bonding time with my family, daughter, friends and loved ones. I ended the celebration of the Sinulog festivities with a bit of the usual partying and/or clubbing.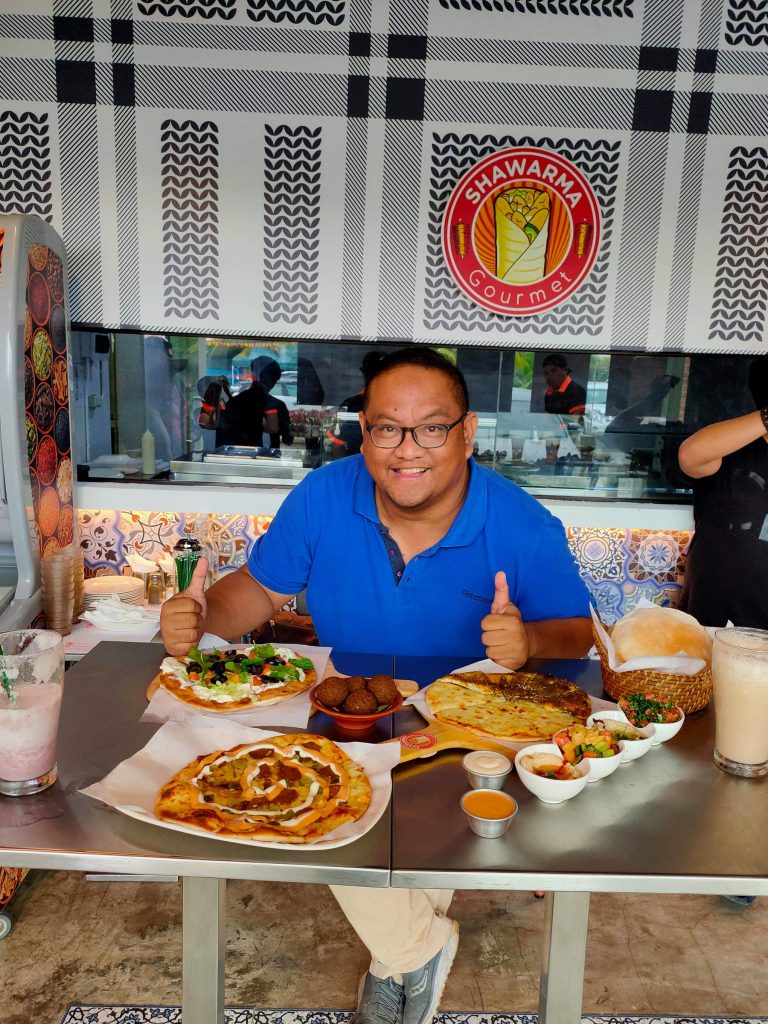 Carlo Andrew Olano @kalamicebu
My Sinulog this year was a great mix of religious and secular activities. I was able to go to the church and somehow witnessed the Traslacion and the fluvial procession. I also went to many side events like parties, mall events, and fireworks exhibitions. Sinulog 2020 had a fantastic balance of fun, faith, and festivities.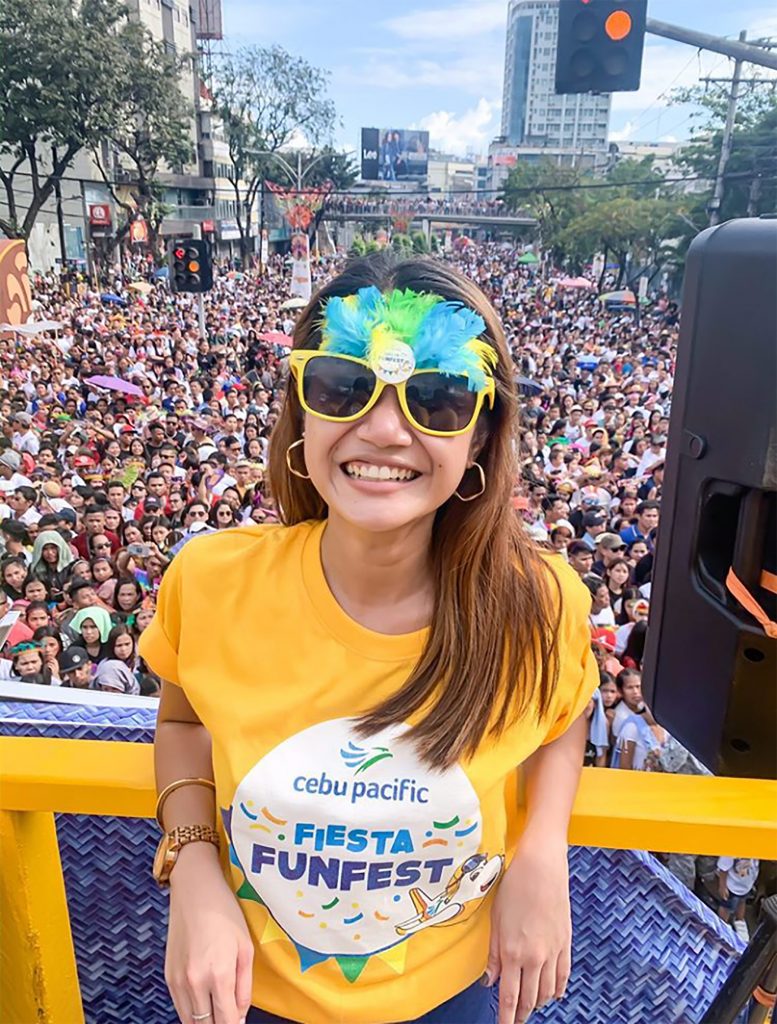 Danna Bacolod @dannabacolod
This is the second time I spent Sinulog with Cebu Pacific. We had series of events prepared during its entire week and participated the grand parade by having a float last Sunday. I always feel excited to join Sinulog Grand Parade and see a lot of people celebrating their own way of Sinulog along the streets of Cebu. Guess it's safe to say that I had so much fun. Even if this was work-related, I didn't feel like I'm actually working as it was always joyful doing events like these.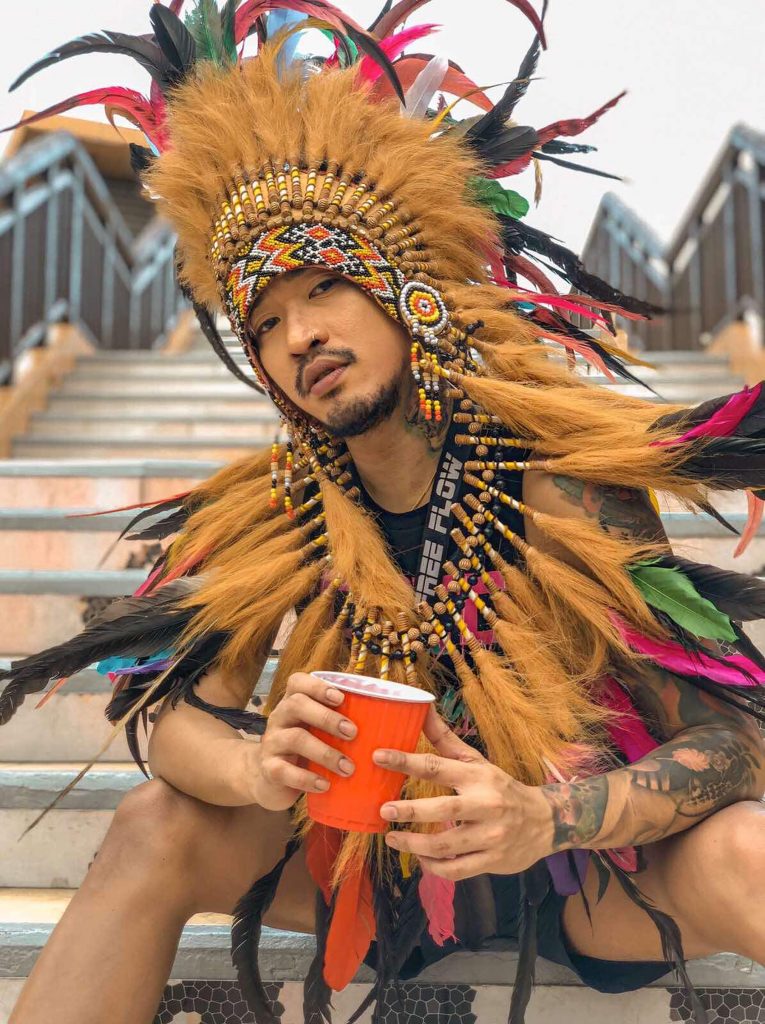 Nimo Hideki @nimo_scheming
You prolly knew this already but, Sinulog 2020 was by far the most phenomenal Sinulog experience: more laidback than the previous years'. The music in every corner of the streets were still there to help you let loose and enjoy the experience. The surge of people had tested you both mentally and physically. But it was an experience you cannot miss like mingling with people from different walks of life and shouting out "Pit Senyor" to everyone. Summing up my Sinulog experience, I was able to get crazy and enjoy all aspects of the fest.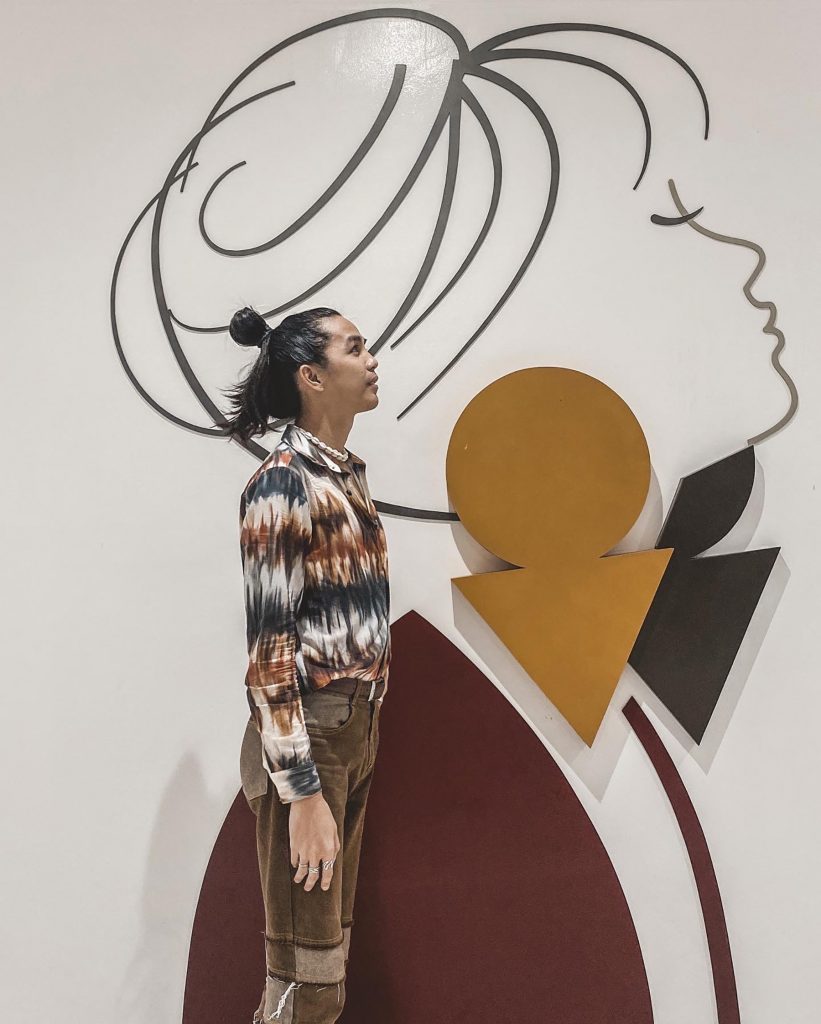 Michael Rey @michaelsomewhere
I had the most relaxed Sinulog experience this year. I did not party and preferred to witness the grand parade instead. I do think that this year's celebration was more colorful and much safer as establishments strictly abided the rules imposed by the Cebu City Government. I was also amazed at how the festival of fashion here in Cebu has evolved throughout the years.
Now, how about you? What are your #PostSinulogThoughts this Prititit 2020? Viva Pit Senyor!