The Four Cebuano Artists to Look Out For
Taking a stand against censorship, young Cebuano digital artists bare all on the streets of Cebu true to their carnal nature.
Taking a stand against censorship, young Cebuano digital artists bare all on the streets of Cebu true to their carnal nature.
By Jeff Cruz
Danielle Sea
Danielle Sy was kinetic when she entered Sprockets Café near University of San Carlos-Technological Campus straight from her class. Rapport was not an issue—her joyously unrestrained smiles assured us that everything was going to go smooth. We told her we didn't prepare interview questions; we wanted the short meet-up to be candid and interviews get more engrossing when questions are answered instantly without conscious thought. Admittedly, the interview started slightly clumsy. "I am talkative," she said cheerfully, dismissing the whiff of awkwardness—the rest of the time interviewing Sea (a name her friends fondly call her) was like talking to a long-lost friend.
You're taking up Advertising Arts at USC. Is this what you really wanted to finish since you were a kid?
Actually I realized I really don't like advertising. I just enjoy the company of people around me and what we're doing. I don't think I will be in an advertising after college. But I love illustrating! I am not really that good in my class but I achieve in my own terms.
What did you learn that you could illustrate?
When I was a little girl I used to draw stick houses with gardens. Back then I had an older cousin who was taking up interior design, and she saw my drawing and said it was good. Then I started to doodle on newspaper, and now I'm the only person in the family pursuing arts. They all stopped.
What was your first break and how did you feel about it?
I first joined an exhibit with Street Konect through The Little Secrets: Venus held in ALPS Café in Guadalupe. It was an all-girl exhibit that showcases a diverse set of artwork, and it was really kind of an achievement for me. The second one was The Box of Little Secrets: X held at Chillage last February—we displayed 40 postcard-sized pieces of erotic art.
Have you tried illustration for companies or films?
I have projects now. I was one of the artists who were commissioned to paint a mural at Lantaw Floating Restaurant in SRP. I think it was awesome because it was really big. I was also commissioned to work on a Converse mural.
Was it hard finding your own voice and making your work distinguished from others?
More artists are already using digital, but I stayed with watercolor and paper. I want to feel the paper. I tried digital, but it doesn't feel the same. I'm also an artist who needs to control my emotions—I've learned that when I am too emotional while painting, I tend to ruin the paper. My classmates tell me that I look like my work—when they see an illustration, the know that it's mine.
Kathyrn Layno
Kathryn Layno was aware that she has a gift for the visual arts. Like other artists, he has explored her capabilities well enough, having wielded enough pencils to create stunning outputs since she was a little girl. She has refined herself as an artist, though she admits she didn't get into it seriously until her late teens. It was then that she realized the old saying was true, that "when you're good at something, do not do it for free"—it was about time she made the arts her bread and butter. Kat tells us she wanted to commit her hands to animation and work for Disney but she also bore a strong love for comics, so when an opportunity to do both came knocking, she grabbed it by the neck.
What was your big break?
The first time I got involved drawing superheroes was on Upperdeck's "Marvel Masterpieces" sketch cards. An artist friend of mind on Deviantart announced she was on the set, and I inquired about how to apply. That's pretty much how I got into sketch cards. I also applied at the Marvel talent-scouting event when Marvel editor C.B. Cebulski was in Manila, and was one of two artists from Cebu to get an interview, the other being my good friend Miko Puns. As far as coloring for DC, I collaborated with Drew Johnson on other independent projects, and when he got a gig with DC on Masters of the Universe, he brought me on as a colorist. I've been very lucky with my chances.
How do you describe your creative process?
I tend to make moodboards before I start things. I collect pictures and put a montage of them together that coincide with the themes I'm trying to portray, sometimes have a movie with the same characteristics playing. Sometimes I'll have audiobooks or documentaries playing in the background. Once I'm immersed, I start with very quick rough sketches, trying to nail the composition down. Lines, colors, values and everything else follow after that fairly smoothly.
People who go into the arts in the Philippines are often discouraged. Were you worried while taking up Fine Arts?
It's sad that it is that way. Most people I know that make a living from illustration do so by working for clients overseas since they pay higher. But I am incredibly stubborn and resilient. If something scares me, I don't like losing to that fear—it makes me want to prove others and myself wrong. I'm glad it worked out well for me.
Have you collaborated with Pinoy artists?
I joined a comic anthology group called Sukol Mo when I was 14. That was probably the first time I collaborated with other Filipino artists, and I learned a lot. Since then, I've done a few with my friends for comics and exhibitions.
What is your dream project?
My husband and I would love to work on an indie game eventually. We know the right people for the team, but finding the time is a problem.
The Hermit is Out
Although a bubbly extrovert who feels right at home in the middle of a party, the personality behind The Hermit is Out feels that his name is perfect for his artist alter ego—"it's a side of me that people don't usually see." As something he does on the side, his art is a collection of digital erotic drawings splashed in color. So are these scenes rooted in reality? "Maybe it's more of a fantasy," he laughs.
How did you start out with your art?
Doodling in pages of my notebook back when I was in high school.
What is your creative process like?
I don't necessarily have a creative process when it comes to my drawings. Whenever I'm bored at home, I just play around with my drawing tablet. Whenever I'm traveling, I tinker with Adobe Idea apps on my iPad. I guess watching the occasional porn helps.
Do you remember the first piece that you did?
Nope. My earlier work was tamer.
Do you think the Cebu art society is ready for pieces like this?
I'm not really sure. Some of my friends ask me if I'm trying to convey any message with my drawings. I don't. I just draw what I feel like drawing—there's no agenda behind it.
Do you have any plans of doing an exhibit in the future?
If time permits. Right now, I'm quite busy putting up my own dessert shop. But I'm slowly working on my portfolio site where I plan on putting my most recent work.
Jan Sunday
For Jan Sunday, art is a diary—instead of writing, she draws how she feels and sees herself. She agrees that not everyone will find her work sublime; in fact, she knows that some might find it offensive and uncomfortable. Her work does not always portray what the eyes want to see, instead harboring things that conventional artists might dare not portray. Most of her pieces are inclined to women and sexuality, but this does not necessarily mean our eyes should shy away from the visual display. Jan's artwork grabs our attention—it demands to be beheld.
When did you discover that you were capable of all this visual art?
So cliché—ever since I was a kid, I've always loved drawing. I'm an only child and it's kept me company for years.
Can you describe your creative process?
It just happens. I don't really plan it. My best work is when I'm most depressed—it's like therapy.
How would you describe your work?
Low-brow, provocative self-portraits. Feminist-oriented. Sometimes I feel a bit out of place at shows, but I've always known that "different" is not bad.
Where do you get your inspiration?
I'm driven by life's tragedies and the looking mirror. I don't think anyone else has inspired me to create what I've created. It's all me, it's all organic. I don't even know if I've followed someone else's illustration style. I'm fond of black and white nude and vintage photography, and surreal films. I don't really keep track of names but I have them bookmarked on my computer and written on my journal.
When was your first big break?
It all started with !HA?, not a PunkShow (Manila) and Little Secrets popup art shows. Those aren't really "big breaks" but it got my name out there. This feature's probably it. I'm just glad and thankful some people are interested in my work.
What is the most meaningful project you did?
My band's album cover illustration — Tiger Pussy-People You Hate album. Dark, deranged and girly.
What is your dream project?
Just to be able to put out more work and maybe paint on a larger medium—that's enough for me. Like I said, it's all personal. I don't do this for the world.
These Four Women Show Us How They Empower Themselves Through Pole Fitness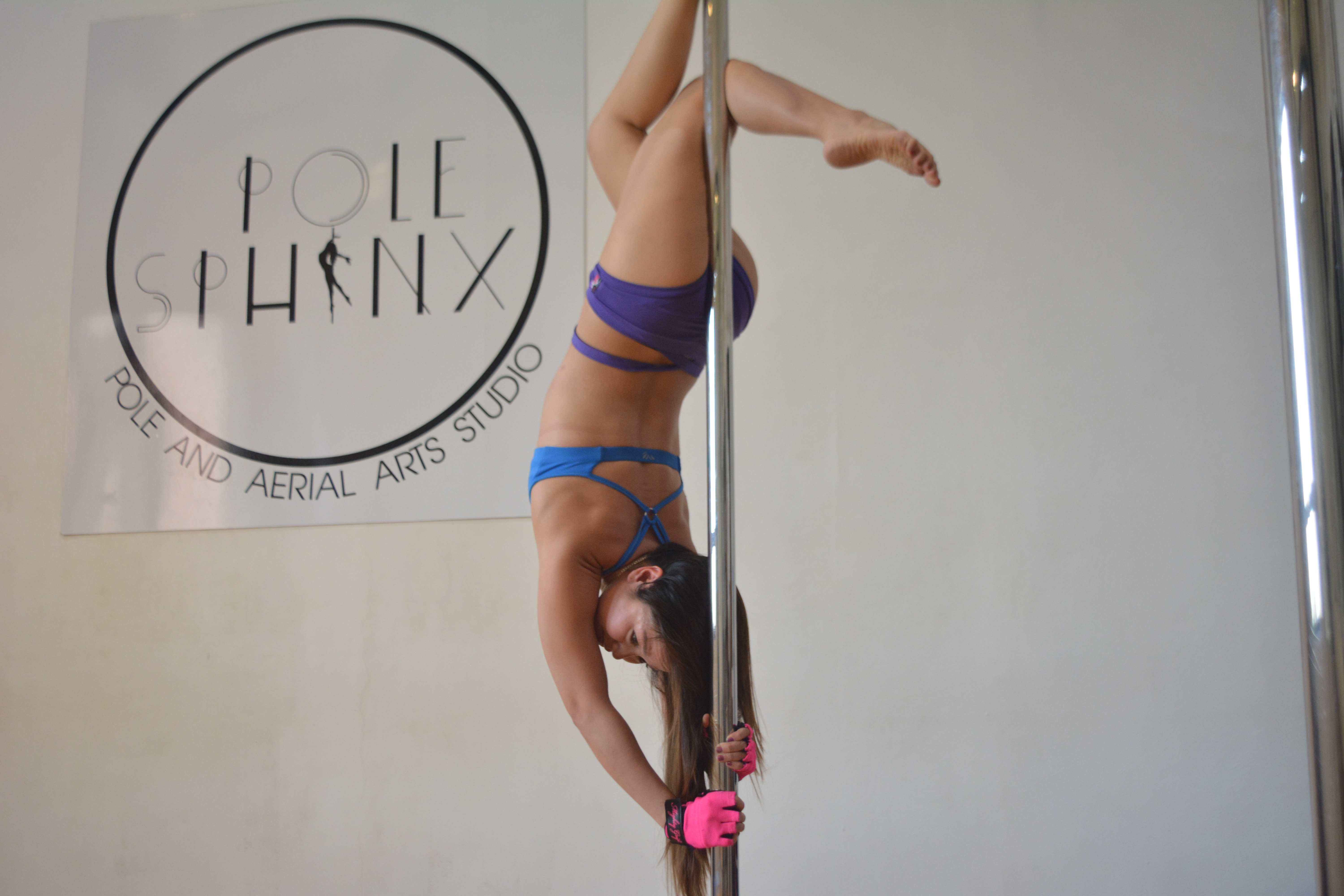 Charmaine, Jane, Ginie, and Ant are four women who take women empowerment on another level. With their daily morning routine of working their day jobs and attending to other matters, they all meet up in the afternoon to do one thing – Pole Fitness. Inside their studio, Pole Sphinx, they practice and teach other men and women about the beauty and grace of Pole Fitness and how it has helped them achieve much of what they are today.
Zee takes you inside their studio to fully know how these women empower others through Pole Fitness.
<iframe width="560″ height="315″ src="https://www.youtube.com/embed/LH-zKLUulHE" frameborder="0″ allow="accelerometer; autoplay; encrypted-media; gyroscope; picture-in-picture" allowfullscreen></iframe>
Rajo Laurel, Amina Aranaz-Alunan, and Bianca King Share Tips on How to Take Better Care of Your Clothes
To help keep your clothes in the best shape, check out these tips from Electrolux FashionCare Ambassador Rajo Laurel, along with the FashionCare Council members Amina Aranaz-Alunan and Bianca King.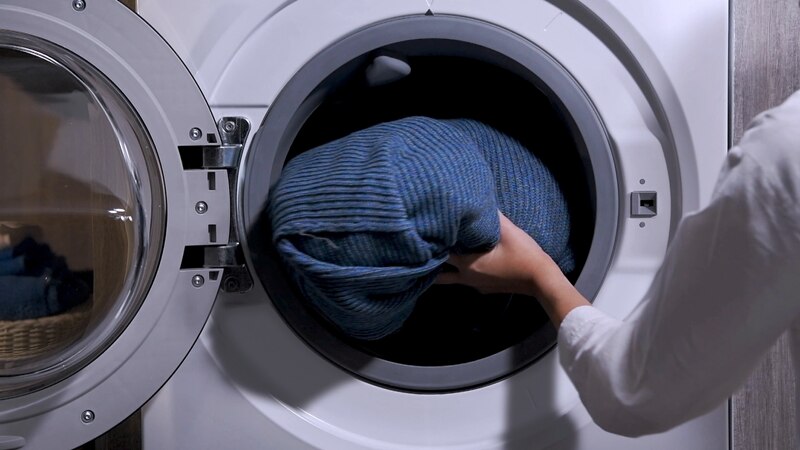 Wear it well without wearing it out! That is the fashion philosophy shared by Electrolux, a
leading global appliance company from Sweden, when it comes to clothes. You don't
need a lot of clothes to look stylish – just give them some TLC, especially when doing
your laundry.
To help keep your clothes in the best shape, check out these tips from Electrolux
FashionCare Ambassador Rajo Laurel, along with the FashionCare Council members
Amina Aranaz-Alunan and Bianca King. From washing to storing, these practical hacks
will help keep your clothes looking new for longer.
Check the Label
Acclaimed fashion designer Rajo Laurel shared that his number one rule when it comes
to caring for clothes is to check the care label, which teaches you everything from the
temperature, the kind of cycle and even instructions on drying, bleaching and ironing.
And if those laundry symbols look like hieroglyphics to you? Executive director and
teacher of SoFA Design Institute, and Creative Director of fashion accessories and bag
label ARANÁZ Amina Aranaz-Alunan's practical tip: print out a guide that explains the
symbols for laundry instructions.
Caring for White Shirts and Tops
A staple in anyone's wardrobe, the classic white tee is a great piece to build your
wardrobe around. It's easy to dress up and down, going from casual to business-chic.
To keep your white shirt looking new, before washing, unbutton your shirt including its
cuffs and collar. Check the label recommendations for care guidelines. Use a laundry
detergent that contains bleach to really make your whites, white.
And if your white shirt or polo gets wrinkled easily, check if your washing machine has a
Steam or Vapour Care setting – this relaxes the fibres and removes odours to bring back
that soft, fresh feel to your white top.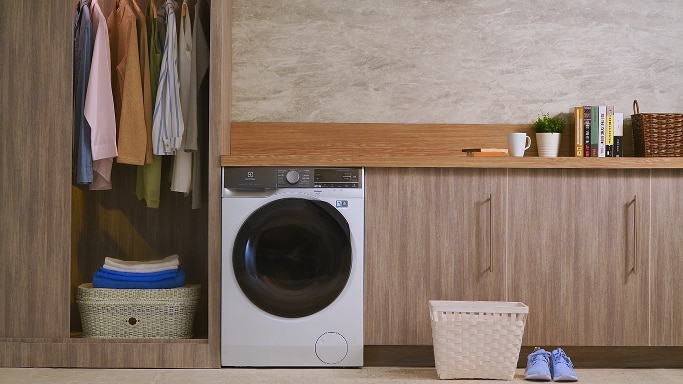 Caring for Colours
Having coloured pieces is a great way to make a look pop but they are also prone to
fading faster than dark or white clothing. To help make sure your coloured garments
don't lose their vibrance, sort your garments by colour before doing the laundry. Bright
clothes such as purples, reds and oranges can be washed together, so can bright blues
and greens. If a colour stands out on its own, consider washing it alone. Then check the
garment for stains and apply a small amount of liquid detergent to the stain and shake
gently in water. Turn your garments inside out to minimize rubbing of fibres. Choose a
low temperature and avoid hot settings that can cause fading. You can also use a gentle
wash cycle.
Caring for Jeans
Denim is durable but to make them last longer, especially the coloured and printed
denims or anything with a deep indigo wash, you need to give them extra special care.
The key to a long life is to wash at a low temperature and avoid over washing. First off,
be sure to wear your jeans for as long as possible before they are first washed to give
them a comfortable shape and a natural fade. Separate your jeans from white or other
brightly coloured clothes because they might bleed colour. Turn them inside out before
washing as well.
Dealing with Stains
The FashionCare Council members all share that it's best to deal with stains
immediately. Soak or try to wash them off right away. For food and wine stains, Laurel
shares that he uses salt and soda water on the stains before washing as these help to
lift the stains.
Here are some other helpful tips to remove common stains: For ink stains, blot the
stained area with alcohol using a clean cloth and rinse thoroughly. For coffee stains,
first try using cold water through the back of the stain for 10-15 minutes. If the stain is
not fully removed, use liquid laundry detergent and a little cold water, or try using dish
washing liquid. Gently rub the liquid detergent or dish washing liquid with your thumb to
loosen the stain for about five minutes.
Proper Storage
The FashionCare Council members also shared that storage can play a role in keeping
clothes looking their best. Model and actress, Bianca King advised people to keep their
closets neat so you have a full account of everything you own and to know which items
should be hung or folded (if it's a knit or weave). And speaking of hanging, Laurel and
Aranz-Alunan both mentioned the importance of using proper hangers – Laurel
mentioned avoiding those without foam defense as they could ruin the shape of clothes.
Another advantage of keeping a closet organized is it could help you plan your wardrobe
– you can rotate your pieces, as shared by Laurel, to help prolong their life.
This French Couple's Home Showcases Their Creativity
After a few years of wandering around Asia, French artist Delphine de Lorme and her husband, Henri de Lorme, a French film director, finally decided to settle in Cebu.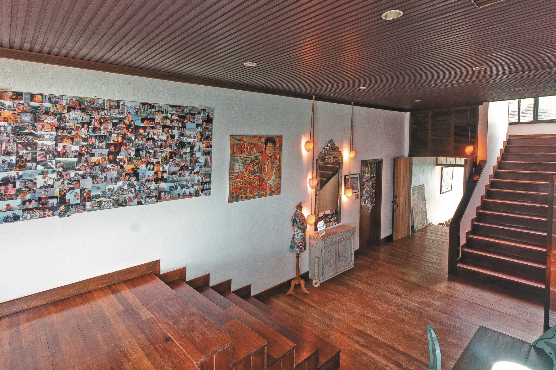 This story is taken from our archives. Originally published in the coffee table book, Inside Cebu.
After a few years of wandering around Asia, French artist Delphine de Lorme and her husband, Henri de Lorme, a French film director, finally decided to settle in Cebu. They looked for a house that could accommodate their large and growing art collection, provide studio space for her creative work, and, most importantly, serve as a refuge for their active family life.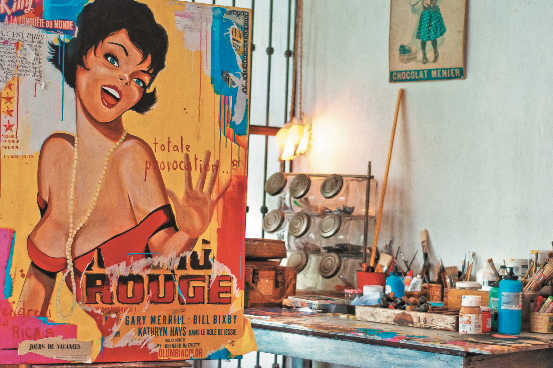 Delphine paints and produces artworks that are sold in major galleries all over the world. She also dabbles in furniture design, envisioning cutting-edge products for a design firm based in Cebu. Henri, on the other hand, has a rock band. Between them and their busy careers, they have three wonderful children. 
Thus, they chose a house that is modernist in design, built along clean horizontal lines, and with abundant flexible space. With lofty ceilings and amazing airiness, the interiors now harbor an eclectic collection of paintings, sculptures, and artifacts that would do any gallery proud, including Delphine's own paintings and collages of iconic images from Italian and French cinema.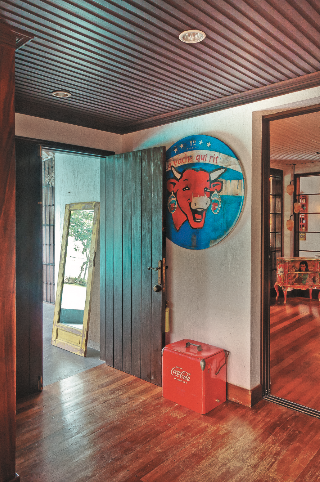 Walking through the hallways and the rooms of this very tactile home, one is instantly struck by a feeling of wonder and vitality. This is carefully achieved through a casual arrangement of the interesting pieces inside—welcoming, inviting you to come closer, to take a better look, and then to touch! And that is where the art gallery morphs into a comfortable and livable home. 
When her husband works out of town during the week, Delphine starts her day with breakfast with the kids on the terrace, which opens to the swimming pool. Then she moves to the light and airy studio in the mezzanine to work on her arts and crafts. She ends her day the same way she started it: dinner with the children, al fresco whenever possible. 
DETAILS
The openness of the spaces, the warmth of the lighting, and the welcoming atmosphere of the entire home, all combine to reflect the personality of the owners—adventurous, creative and energetic. The effect is altogether visually engaging.