Flydazee: The most insane travel deals with your credit cards!
Are you ready to take off? Reach for those credit cards now, as we bring you exclusive deals from BPI, BDO and AmEx.
Welcome to Flydazee, the newest section of Zee Lifestyle Online! Here, we break the news and give the lowdown on ultimate travel deals sooner than you can say, "Take off!"
This week's edition has us all digging into our wallets for a certain plastic.
SILK AIR
Silk Air celebrates 25 years in Cebu with a grand promotion. Exclusive to BPI cardholders, enjoy exceptional all-in fares from January 20 to February 20, 2017 with a travel period from February 1 to December 31, 2017. Prices start at US $160 with amazing perks.
Silk Air will also be running a travel fair on January 27-29 at The Gallery, Ayala Center Cebu.
More info here.
KOREAN AIR
Great news for those who weren't able to drop by SM City Cebu for The Great BDO Travel Sale: You may still book flights with several airlines, including our favorite Korean Air, until February 8, 2017! Get great travel deals when you use your BDO debit or credit cards with 0% interest when you pay your monthly installment in full.
More info here.
CATHAY PACIFIC AIRWAYS
If there's one credit card a frequent flier should have, it should be the Cathay Pacific American Express Elite Credit Card. Exclusive to Philippine residents, it's the only card in the country that lets you earn Miles whenever you swipe your card. The very first purchase transaction gets you 3,000 bonus Asia Miles right away, while other benefits include a Marco Polo Club membership, travel insurance, discounts, and more.
More info here.
Plan Your Next Staycation at Marco Polo Hong Kong Hotels
Just how many people travel to another country to stay at a hotel? Not a lot, for sure, and that's how a excellent brand like Marco Polo Hotels steps it up.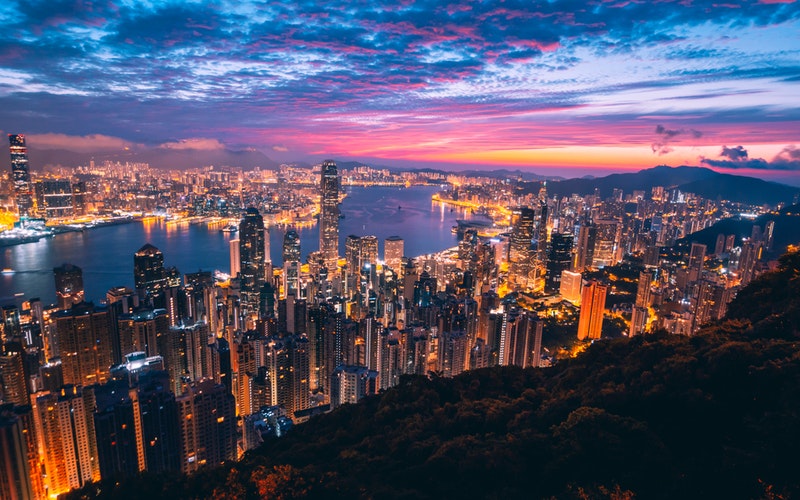 If you're reading this, you're probably wondering how a staycation is possible in a bustling city like Hong Kong. As a gateway to Asia, it brings in millions of arrivals—in 2018, the number soared to a record high of 65.1 million visitor arrivals, according to the Hong Kong Tourism Board. That being said, there's no shortage of things to experience for tourists and travellers.
From dabbling in business to enjoying theme parks to indulging in local grub to hitting the town at night to learning about culture, the vibrant city is bound to have something for you—precisely why Hong Kong is a go-to place for a lot of Filipinos. Ask any Filipino who's been out of the country about where they've first travelled to; chances are, you're going to get "Hong Kong" as an answer.
It's hard to resist the temptation of exploring what Hong Kong has to offer, but for some seasoned travellers who've experienced all these quite a few times, a different experience—like a staycation—might serve as a welcome change. Just how many people travel to another country to stay at a hotel? Not a lot, for sure, and that's how a excellent brand like Marco Polo Hotels steps it up.
In Hong Kong, Marco Polo Hotels has 3 branches: Marco Polo Hong Kong, Gateway Hotel, and Prince Hotel, all of which are located in Kowloon, at the heart of Tsim Sha Tsui. All three hotels have access to Harbour City, Hong Kong's one-stop largest shopping complex which houses over 450 shops. This might serve as a test of willpower for those who love shopping, since the world's leading luxury brands are just literally a few steps away from their hotel room.
Staying at Marco Polo Hong Kong Hotels ensures a relaxing staycation, with well-appointed rooms and suites—ranging from Superior and Deluxe to Continental Club and Harbour View Rooms—many of which feature breathtaking views of the harbour and Hong Kong skyline. The service is a guaranteed experience in itself, as their hotel staff are friendly and helpful.
Whichever branch you choose to stay at, you're bound to have a superb dining experience with their array of restaurants. The famed Cafe Marco is a classic, and you can't miss out on its other restaurants such as Cucina, Three on Canton, among others.
Considering that The Culinary Journeys is a campaign that's been built into the hotel chain's mission, you get to enjoy local fare, and international cuisines as well. This way, guests can travel the world through their palates without leaving Hong Kong.
Guests may also enjoy access to the Continental Club Lounge, where breakfast can be taken for a quiet start to the morning, offering exclusivity and delicious morning fuel. (Just a tip: don't forget to grab some of the Portuguese egg tarts. When I had breakfast with Harbour City's Karen Tam during my stay, she divulged that many Filipino celebrities hail their tarts as the best among all Marco Polo Hotel branches. After having a small serving of these tarts myself, I couldn't help but agree, and told her that I wish I could bring boxes of them home.) Afternoon tea can be enjoyed at the Continental Club Lounge, as well as cocktails to cap off the night—or start it, if you plan to explore Hong Kong's neon nightlife.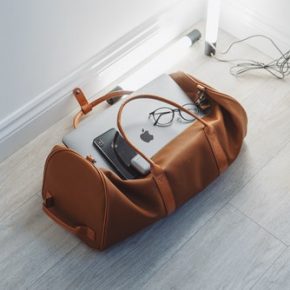 Don't get me wrong, you can always try to look for something new to do, or revisit what you love about the city, but if you'd like to try it, there's so much to do without having to leave the four walls of your hotel room.
Considering a staycation in Hong Kong? You know where to go.
There's Only One Way to Go Korean
Designed to make travel better from the inside, out.
Of all the ways to go, what if you go Korean?
It's hard to deny that South Korea holds a great deal of influence in the world today, so much that the term Hallyu Wave must have been something you've heard of at one point in recent years. While you may not be into the more-popular, colourful world of Korean Pop or well-written Korean Dramas, there's a chance that you may be interested in the country's fashion, skincare routines, makeup brands, or maybe even its cuisine.
The interest in South Korean culture has opened up a lot of opportunities for the country to proudly show the world what they have to offer—and the world wants to see it all, if the increasing number of tourists flying in to the country is any indication.
I've been to Korea a couple of times, and for trips, I've always flown with Korean Air. Speaking from experience, I found no parts of my voyages dissatisfying. When flying, surely you'd want everything to be in place for the whole voyage, beginning from the moment you book your ticket down to your arrival at your destination.
When you go Korean, there's attention to every detail. While I typically don't eat on the plane (as I prefer to take them before or when I get to my destination), I found myself appreciating the flag carrier's in-flight meals, as they were clearly freshly-prepared and served with careful attention by the staff to suit each passenger's needs. Comfort is a guarantee, and you get your own blanket should you feel chilly. All these create a memorable in-flight experience, which you can only get from Korean Air.
There are many ways to go, but only one way to go Korean.
Start Planning Your 2019 Destinations at This Exciting Travel Fair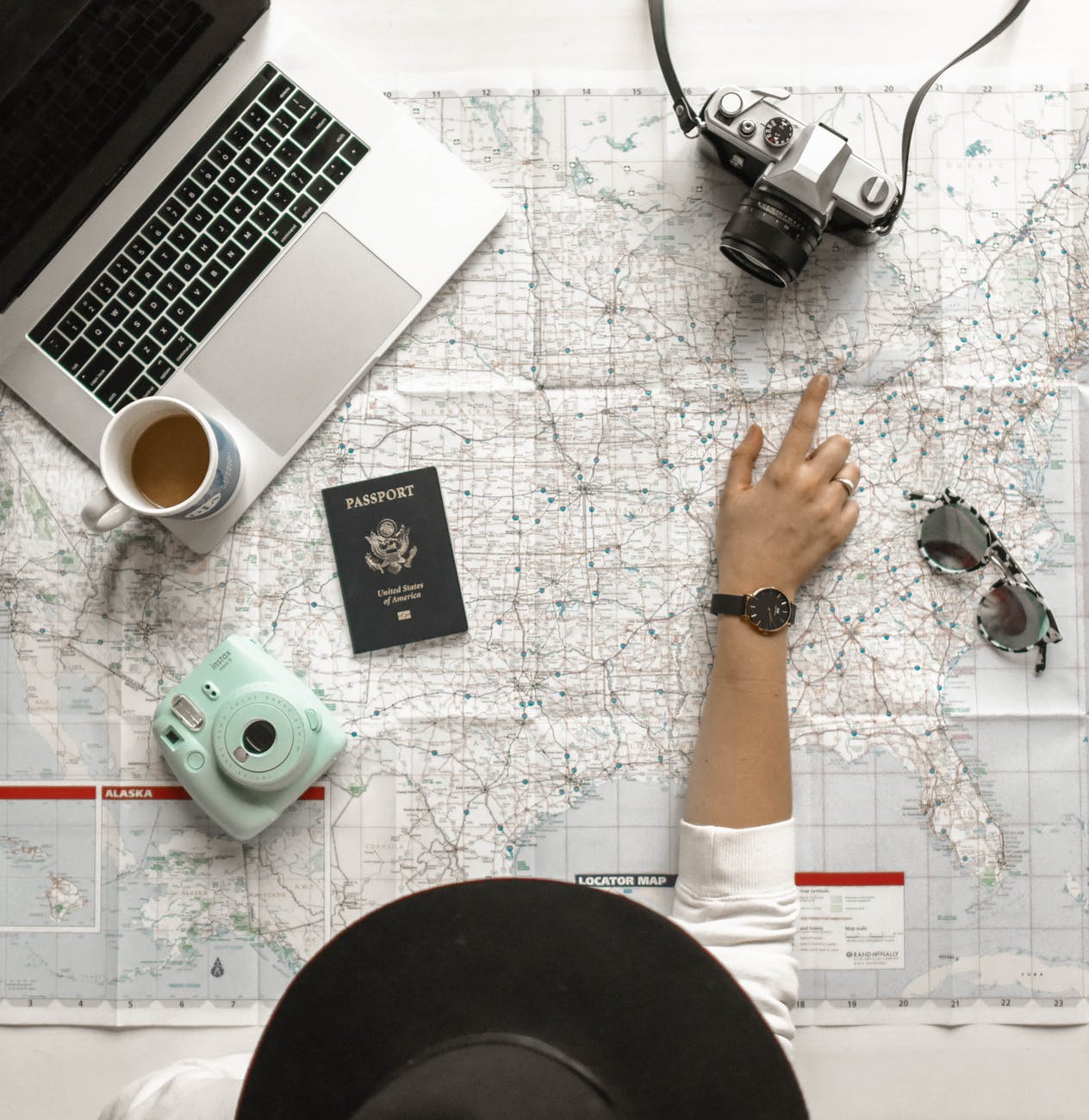 New year, new destinations.
Holidays hunters can get their 2019 calendar ready at the Singapore Airlines & Silkair Travel Fair 2019. In partnership with BPI, Changi Airport Group, Globe Platinum, and Singapore Tourism Board, this travel fair is now on its sixth year and features the best fare deals and exclusive offers of as much as USD90 in value.
"We want to make every journey more personal for our customers, as we keep them in mind when designing products," says Singapore Airlines General Manager, Lee Yong Tat.
With the theme "Making Every Journey Personal", it offers over 80 destinations to choose from, at amazing all-inclusive round-trip Economy Class fares from USD154 to Singapore, and other Asian destinations starting from USD194.
Fares to Australia begin at USD 553, New Zealand from USD658, Europe from USD717, and USA at USD876.
Flights booked during this travel fair have a travel period from January 18 to December 31 of this year. To know more, drop by the Singapore Airlines and Silkair Travel Fair 2019 at Ayala Center Cebu – The Gallery from January 11-13, 2019.