Cebu's Most Stylish Personalities Talk About Fashion
Set against the tranquil background of La Tierra del Chocolate at Shangri-La's Mactan Resort and Spa, we bring together some of the city's most stylish young personalities that come from different backgrounds. Together, they talk about trends and uniforms, early outfit rebellions, and why the wrong outfit can ruin the day.

THE SPREAD
"Oh, this is so cute!" Neil San Pedro explains as we emerge from the canopied pathway and into the clearing that was Shangri-La Mactan's La Tierra del Chocolate. Hidden from the rest of the resort by towering trees, the area has a heavy wooden table, a considerably sized plant box with sprouting cacao seedlings and a series of stations that chronicles the various stages of harvesting the cacao bean.
General manager Rene D. Egle had learned about the rich traditions that came with the Philippine Cacao when he moved to Cebu, and believed the story was a platform on which they could build a new cultural experience for locals and tourists alike. Partnering with Racquel Choa and The Chocolate Chamber, he offers an immersive experience that celebrates local chocolate.
The Chocolate Sommeliers, who had led us from the lobby to the garden, gave us a tour of the Viaje Por El Jardin del Cacao (which literally translates to Traveling in the Garden of Cacao). It starts with Harvesting, although they note that as of now, Shangri-La's actual crops are still too young to harvest. They do, however, show how the cacao pods are split open, and the beans scooped out. We then move over to Fermentation, which traditionally has the beans dried under the sun, and then Roasting in a large wok. After that, Winnowing is for removing the outer shell of the bean, leaving behind the cacao nib—the group was invited to sample the tiny nib, which had a rich, nutty flavor. Last comes the Poundings, where beans are crushed in a mortar and pestle until it turns into a paste that is molded into the tablea.
Seeing the process behind its creation certainly made us appreciate our chocolate high tea, which highlighted three different kinds of sikwate (local hot chocolate)—the full-bodied version from The Chocolate Chamber in Cebu, the light Dalareich Tableya from Bohol, and the medium-bodied Malagos from Davao. These were perfectly paired with biko (glutinous rice cake) and slices of ripe mangoes for a truly Filipino gastronomic experience, and was the perfect accompaniment to the afternoon's light conversation.
THE CONVERSATION
Zee: Let's start with asking, what is fashion for you?
Neil: I think fashion is basically a personal extension of who you are. It can be depending on your lifestyle, or how you feel on that day. If you want to dress down like Mark Zuckerberg, or you want to dress up to the point where you're like an Iris Apfel—which I wish we could dress up like.
Gillian: I think also it's about what you do during the day, and how the clothes that you wear adjust to the type of things that you do daily. Like, for me and Erika, we usually go to construction sites and do measurements on the spot, so we go for functionality. But then we have to rush to a furniture store or a client meeting, so we also have to look presentable.
Rachel: For me, it's about being unapologetic for what you're wearing. If it's your style, then it's your style. You don't have to think about what people are going to say about you or what you're wearing.
Vanessa: I grew up on a very small island, it was a mining community. Everybody wore the same thing, and we could only go to the city every weekend. So fashion was a very foreign thing to me, but I remember I wore pink shoes to school. I would lie to my teacher and tell her we didn't have enough money to buy black shoes, even if I had two pairs at home. Those were the kinds of stories my lola would tell me—she would say I was so arte growing up. But I wasn't being maarte. It was just me wanting to do what I wanted. People have always said that I was so weird, so I didn't associate fashion with me. I was just weird.
Zee: Does anyone else have early fashion memories?
Gillian: I remember this very clearly. My mom told me to wear a denim jumper to SM—SM had just opened at the time. I was eight or nine and I didn't want to wear a jumper, so I wore a fluffy red party dress. That was my fashion moment.
Erika: I grew up with three brothers, so I love anything that has a masculine spirit. I'm comfortable wearing baggy blazers or baggy white shirts. I also think my dad is very stylish—not fashionable, but stylish. I see him wearing a black or red shirt with white pants all the time. That's his signature look, and I grew up very close to him so it became innate for me too.
Vanessa: I always feel like there's someone who influences you. I think for me, it was my mom. I remember her nail polish, red lipstick.
Neil: My grandmother. She used to go to all these events. She would wear these pieces—I don't know if it was lace or embroidery, but it was really beautiful and delicate. And she did everything with such grace, matching her outfits to her bag and huge-ass pearls. She was, and still is, one of my most favorite muses.
Ixa: For me, it's my mom. I would dress her up whenever she went out ballroom dancing. I'd be there in her room, wearing her sandals, and she would ask me what I thought. I think that's where I picked up the touch of masculinity, because my mom was so sexy and I didn't like her going out in a strapless dress or something. So I'd get my dad's coat and ask her to wear it, and she'd say, yeah it works. I think that's where it all started—my mom is like the Mary Kate Olsen of my life.
Zee: And from there, how were able to develop your own personal style?
Vanessa: I really don't think it's a conscious effort. I don't even want to look at my old photos.
Gillian: Me too! I feel like it's trial and error all the way. I was telling Vanessa that I don't want to look at those old photos of ours—where we pile on all the prints, all the accessories. It's a constant evolution.
Zee: What did you use to wear that you're embarrassed of now?
Neil: Floral shirts! I had a lot of floral shirts—I looked so tropical! Now, if you notice, it's all plains. I definitely agree with Gillian about the trial and error. I understand the concept of Mark Zuckerberg, how he just wears the same outfit every day. I've been stuck with all black, all white, or all gray. It's just so tiring to think. I remember how we used to plan all our outfits the day before, but nowadays, I just want to take a good bath and sleep.
Ixa: For me, I don't have a constant style, but I'm not afraid of colors and I love oversized shirts. I don't really shop, like my brother Rei. We're so busy making clothes for other people. My "mall" is my dad's closet. This is my dad's polo that I cut. I can get some from my brother too. I just mix and match.
Erika: I gravitate towards classic pieces. I don't like the trendy ones because everyone's wearing it.
Gillian: But I think that's the great thing about styling. You can pick any trend, and then incorporate it as your own. Or you can pick out a classic and transition it into a trend to make it fit your body type or style, or where you're going that day. Sometimes you don't even have to buy the trend, it might already be sitting in your closet.
Zee: Where do you usually find the inspiration for how you dress though? Like for Gillian and Erika, since you're both in interiors, does that somehow find its way into how you dress?
Gillian: I think it can go both ways, but it depends. Sometimes I meet a client and I'm like, whoa, she has great clothes. I need some styling tips from her. Or the other way around—I'll be like, let me help you out.
Erika: Or when I look for interior inspiration, I go to the classic ones like Frank Lloyd Wright. When I research, I look up the person and I'd see their photo and be like, their outfit is nice. Like Picasso—he looks so good with his red cropped pants and white top. So it could start from there.
Gillian: Actually Erika's right. I guess that's why I started my blog, because I found out during my studies that some of the principles of design affects all the other design aspects. It also works with fashion, or multimedia and advertising. Like proportions in interiors—it has an outlet in fashion, like matching a narrow waist with a wide shoulder. I guess that's how I started to understand and appreciate fashion more.
Zee: What do you guys think about Cebuanos' style now?
Ixa: it's very safe, very laidback. But there's a kind of laidback that's still stylish.
Vanessa: I'm okay with people who want to be laidback. That's fine—but I want to wear heels.
Neil: I have to admit that Cebu's style is much better now than it was five to ten years ago.
Gillian: I think we have more choices now.
Ixa: It's social media also. A few years ago, not everyone could afford magazines like Vogue. Now people can find inspiration easily and go a little extra on their outfits because it's like, oh, I want to dress like a Kardashian.
Neil: The accessibility of information has changed everybody nowadays. You have to make sure that the outfit is Instagram-able.
Zee: How do you feel your style helps you in your everyday life?
Vanessa: I think it really is just for me. People will say, oh you'll comfortable in a T-shirt, and I'm like, no. I'll be sad in a T-shirt. Comfort is really subjective. I won't feel comfortable in a T-shirt, but good for you if you do.
Neil: Mine has to be a perfect balance between comfort and my preferred aesthetic. Like a certain comfortable shoe is just a big no-no—Crocs! I don't care how comfortable that is, but it's the ugliest thing I've ever seen.
Rachel: I think you really just wear what you're comfortable with, and the confidence will follow. Then people will say, yeah you look good!
Gillian: I don't know about everybody else at the table, but if I end up wearing something I don't like, it really affects my whole day. I'll be so bothered, to the extent that I can't work. Other people might think it's shallow, but really it's just how I feel.
OJ Hofer Recommends the Fashion Designers You Should Be Looking Out For
With a fashion community that's growing everyday, Cebu is home to many young designers. Oj Hofer names his picks for the five up-and-coming names in the industry, who he feels will be dressing some big names soon.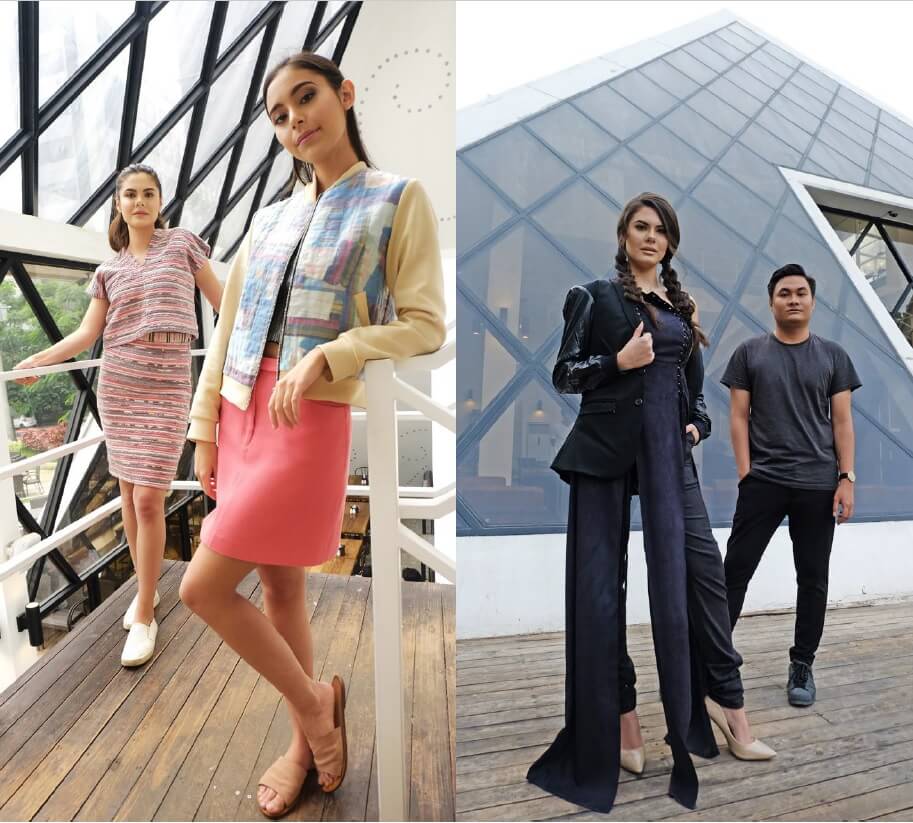 With a fashion community that's growing everyday, Cebu is home to many young designers, each with their own statement to share. Fashion designer and Zee's fashion editor Oj Hofer names his picks
for the five up-and-coming names in the industry, who he feels will be dressing some big names soon.
photography KODA
hair and makeup JANICE BARILLO And NICKO DELA PEÒA
locale THE PYRAMID
Originally published in Zee Digital Vol.1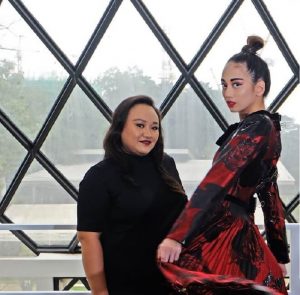 PERCIE LOVE REQUIERO
When did you know you wanted to be a fashion designer?
when I was younger, I fancied clothes, especially those with elaborate details. It started out as a hobby-making clothes for my daughter. It was two years ago when I finally decided to get formal training, and realized that designing is my passion.
How did you break into the industry?
In 2016, my group and I represented FIDA in a competition. Then, more opportunities came.
How would you describe your style?
Tailored, simple and timeless
Who are the Cebuano designers you look up to?
There are a lot of designers that I look up to, especially my FIDA mentors. Each of them has their own expertise that honed me to be where I am today.
What are your plans for 2018?
As a beginner, this year, I want to focus on having more exposure, experience, and to get to know more about the industry. I want to gain additional
knowledge from seasoned designers on how to handle challenges in the business, and at the same time, establish my brand.
YOKO SATO-LI
When did you know you wanted to be a fashion designer?
Ever since I was young, it was really my dream to be a fashion designer, but eventually I forgot about that because of other priorities. My mom wanted me to take up nursing, so I followed her and even got my license. I also worked as a Loans Associate, and a bank teller for almost three years. It went well, but something still seemed missing. I rekindled my love for fashion. I tried to enroll in FIdA several times, but had doubts pushing through since I had a hard time giving up my stable job at the bank. I talked to some of my friends and family, but most of them weren't supportive about taking the risk. It was my husband who was very supportive, and motivated me to follow my dream. I weighed things, and didn't want to grow old and have regrets about not pursuing what I really love to do. I then realized that it meant a lot to me, and I fought for my passion and chased my dreams.
How did you break into the industry?
As someone who is still starting in the fashion industry, I think the FIdA Graduation Show Beyond Borders opened me up to a lot of opportunities.
How would you describe your style?
I am actually an eclectic person. I love to mix and match different styles and make it my own. It is important to have an eye for what you like, and what suits you or your client. I tend to like classic
style and go for a minimal look, but I also love trends. I donít really limit myself. I just want to make sure that it looks feminine but edgy, sexy but elegant and sophisticated, simple but unique, and also
clean polished.
Who are the Cebuano designers you look up to?
Cary Santiago, Philip Rodriguez and Harvey Cenit
What are your plans for 2018?
Hopefully starting up my own boutique
EDWARD JAMES CASTRO
When did you know you wanted to be a fashion designer?
Ever since I could remember. For me, what really triggered this love for fashion was watching Cinderella at a very young age. Watching the mice sew her pink dress was something I aspired to do when I was old enough to handle needles and scissors. I would practice draping handkerchiefs on my sister's Barbie dolls. So I pretty much got into it at a very young age.
How did you break into the industry?
It wasn't until high school when I started considering fashion design as a career. Before, it used to be only on paper. Being in an all-boys high school made me want to develop my own identity. Most of my peers wanted to be doctors, architects, engineers—I think I was the only one in my batch who showed up for the fine arts college orientation. Fast forward, I didn't really take up fine arts in college, but I got my big break designing for the college pageants, and winning a few design competitions in school. I met a few established designers when I graduated, and they helped me get into the fashion scene. Eventually I got into Clothes for Life, and since then, I went from this wide-eyed neophyte to a full-time designer and stylist. #DreamsDoComeTrue
How would you describe your style?
My style is very eclectic. I can be at opposite ends of the spectrum. One day I could be fun, nonchalant and colorful. Some days, serious, dark and melancholy. It's a bipolarity I have embraced with open arms.
Who are the Cebuano designers you look up to?
Cebuano designers are very talented, to say the least, but I have a few whose aesthetics resonate with me a lot. Protacio, for his clean lines and tailoring. Jun Escario for timeless glamour. Cary Santiago for his vision, and how he tells a story with his collection.
What are your plans for 2018?
For 2018, I'm planning to focus more on bridal wear. It's something I really want to do, but didn't have time to because of so much freelancing work. I want to develop a bridal line that reflects my design philosophy, at the same time relatable and marketable.
JESSICA OUANO
When did you know you wanted to be a fashion designer?
I was always into clothes, ever since I was a little kid—actually costumes to be precise. Halloween was my favorite day of the year, and I loved being in theater because of costumes. I am also very much into cosplay, and I love making things. When I was in high school, I knew that fashion design was something I wanted to pursue.
How did you break into the industry?
My first big opportunity was creating a collection for the Kansai Collection fashion show in Osaka, Japan, with the help of a good friend of mine, Nobuo Koizumi. The collection was a collaboration with another designer from College of Saint Benilde, Jason Patricio. Jason did the designs for the garments, and I worked on the textiles. The project was also how I got into handwoven textiles, and working with the local weaving communities. I was also very fortunate to have been mentored by Oj Hofer for this project.
How would you describe your style?
My style is experimental and quirky. I love garments with simple silhouettes, combined with interesting textile applications. I love experimenting with textiles very much, and I always try to make it the highlight of the garments that I design.
Who are the Cebuano designers you look up to?
I love the work of Oj Hofer, he is such a master at draping. I also love the beautiful, intricate details of the work of Cary Santiago. They are both extremely talented.
What are your plans for 2018?
For 2018, I plan to focus more on experimenting with handwoven textiles, and creating more innovations together with the team at AnTHILL.
MIKE YAPCHING
When did you know you wanted to be a fashion designer?
The love for making clothes came at a young age for me, growing up and observing my grandmother and my aunt, who are both seamstresses. It was during high school when I got obsessed with designing clothes.
How did you break into the industry?
It was in my second year in college when the eighth edition of Mega Young Designers's Competition was calling for entries. I was fortunate to have been shortlisted from countless submissions. It was a very big platform for me then, as a budding designer, as MYDC was the stage where prominent and renowned Cebuano designers started out, like Edwin Ao, Oj Hofer and Furne One.
How would you describe your style?
I have grown to love evening wear with a minimalist sensibility. Streamlined looks with little details that make for a maximum effect.
Who are the Cebuano designers that you look up to?
Of course, Edwin is always on top of my list. We may have different aesthetics, but the knowledge he has imparted me with are priceless. I admire Arcy Gayatin, Cary Santiago, Oj Hofer and Philip Rodriguez.
What are your plans for 2018?
To live in the moment.
Don't Miss Salvatore Ferragamo's Pre-Fall 2019 Collection in Cebu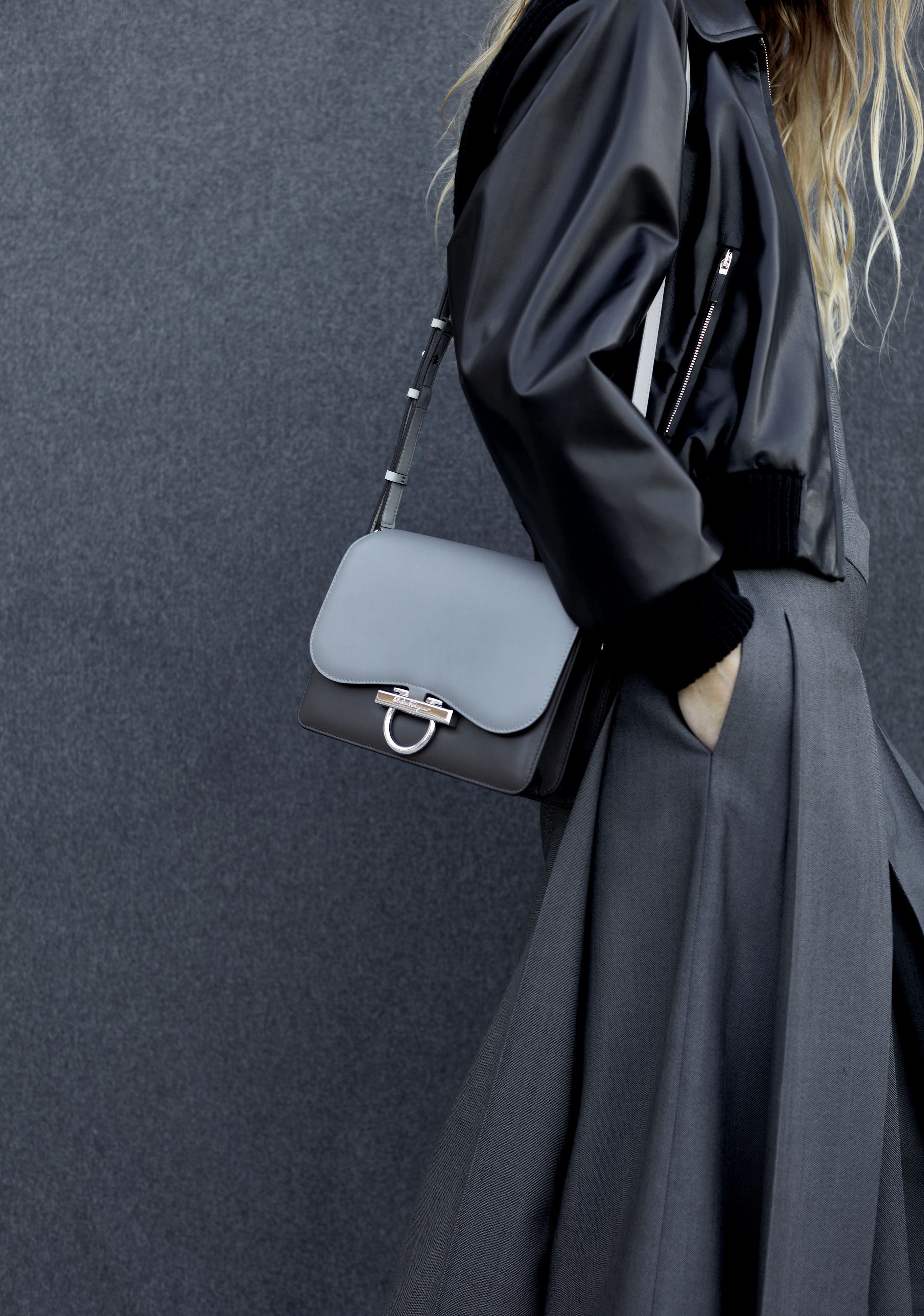 Italian luxury fashion house, Salvatore Ferragamo, will be heading to Cebu with its Pre-Fall 2019 Collection at the Clubhouse of 32 Sanson by Rockwell, Sanson Road, Lahug.The pop-up store will open on July 6, Saturday with a private launch event and will be open to the public from July 7 to 9 from 11 a.m. to 7 p.m.
Discerning fashion and society circles in the South will be treated to a sneak peek of the brand's latest collection of men's and women's shoes, bags and other small leather items, including scarves and accessories. THE COLLECTION Family, the cultural continuity between generations, and power – all have been central to the spirit of Salvatore Ferragamo. It is a quiet power that distinguishes the house, a power Paul Andrew and Guillaume Meilland explore for Autumn/Winter 2019 and figure into the zeitgeist as an antidote to its pervasive unrest.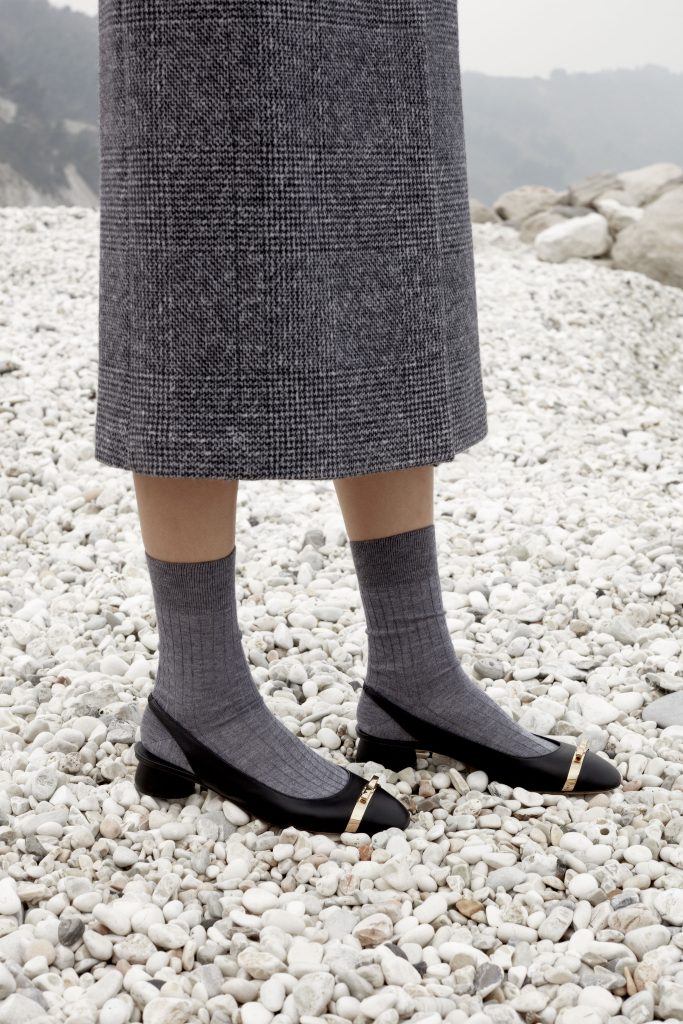 Patchworks of suede and nappa in women's accessories speak to this prevailing notion of multiplicity and allude to Mr. Ferragamo's ubiquitous multicolor patchwork wedge of 1942. The same symbolic tactic is echoed in archival scarf prints in modern patchwork on silk twill. Fringed cashmere blanket coats, sensual leather robes, sportswear in Japanese technical wool and hand-knit textured sweaters convey a natural, unstudied luxury.
The Gancini monogram jacquard, a new signature, visually locates the collection in a place and time without needing to tiredly assert a heritage.Shoes not only importantly anchor the collection looks; they are the fundamental ingredients of the Ferragamo formula. Sculptural heels appear in bright suede, refined loafers with collapsible back, and chic mule slippers in butter calfskin. A twist on the classic loafer for men further emphasize the tension between classic and rugged. Handbags in everyday styles are rendered soft and deconstructed in suede and tumbled deerskin or assume singularity as small, handheld objects. A new creative horizon at Ferragamo begins to come into focus, with a renewed commitment to crafting innovative products for a generation that sees luxury everywhere and nowhere, and for whom inclusion and authenticity rise as beacons of possibility, hope.
#PATCHWORKOFCHARACTERS The Autumn/Winter 2019 campaign was shot by British photographer Harley Weir in Milan, Italy. It pays tribute to the common cultural and artistic sophistication of both Ferragamo and Milan, the global capital of fashion and design. An ode to the unmistakably Italian flavor of ease and sophistication inherent in the house, it is continuing the house's Patchwork of Characters philosophy, featuring a cast of models, both male and female, from a broad range of cultures and age.
Some of the models are regular collaborators with Salvatore Ferragamo – friends of the house – but one notable new face this season is that of Hero Fiennes-Tiffin.Paul Andrew says: "Just like these exquisite architectural jewels in Milan, Salvatore Ferragamo is open to all who have the curiosity and inclination to discover it."
Make Mom Feel Special With These 5 Gift Ideas for Mother's Day
What are you giving to Mom?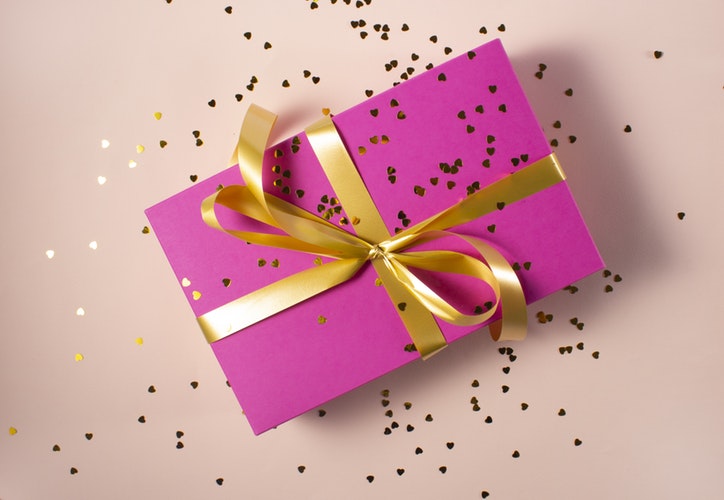 While we should always celebrate and appreciate our mothers (and mother figures), Mother's Day is an opportunity for us to go the extra mile. The day is fast-approaching; in fact, it's only a few days away.
If you haven't decided what to get her yet, we've got you covered. Aside from the material things, don't forget to treat her out to a nice meal, too!
Anne Klein Women's Watch and Bracelet Set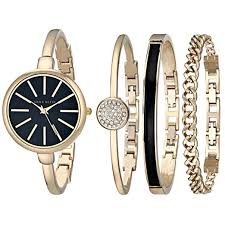 Nothing says elegant like a good watch. On her special day, it is only fitting that we give Mom timeless gifts like the Anne Klein Women's Watch and Bracelet Set to remind her how precious she is.
This Embroidered Dress from Lotus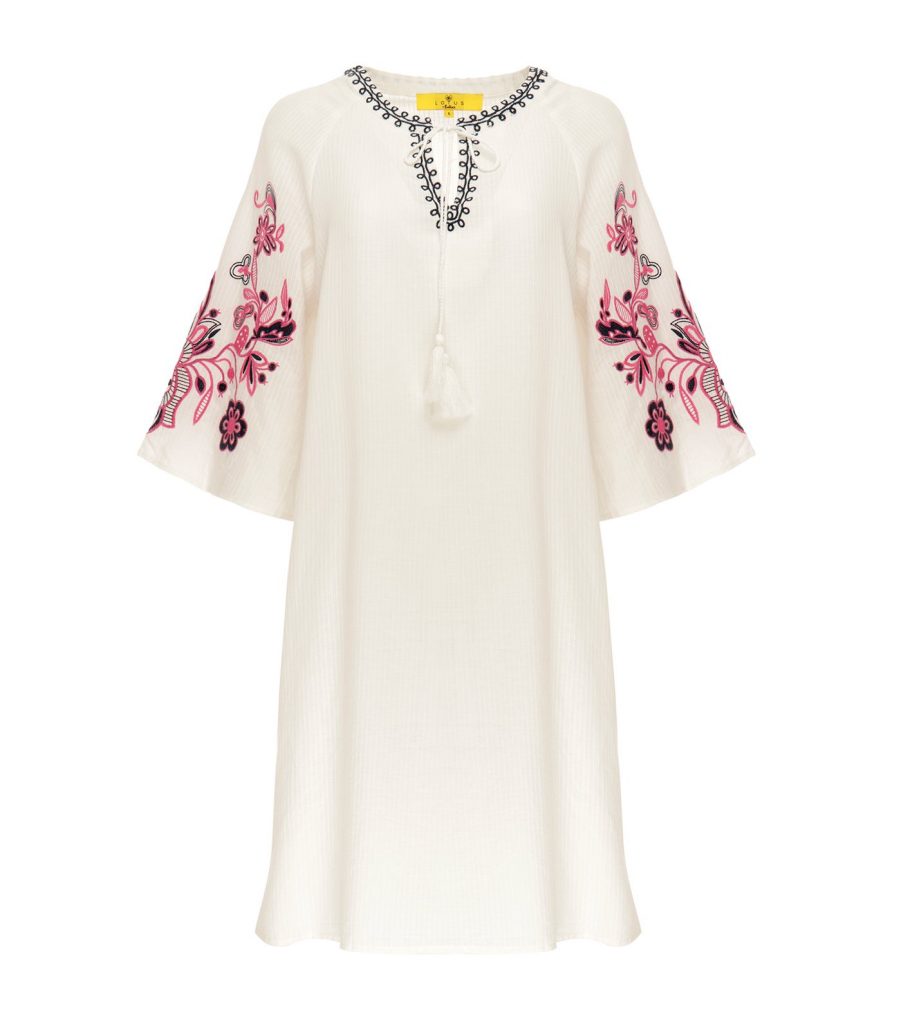 Growing up, Mom has always been our style coach and inspiration. Easy to style and accessorize, this Boho-chic Lotus Embroidered Dress is the perfect gift that captures both fashion and comfort for a fashionista mother who likes to look good and feel great at the same time.
PANDORA's Mother Day Collection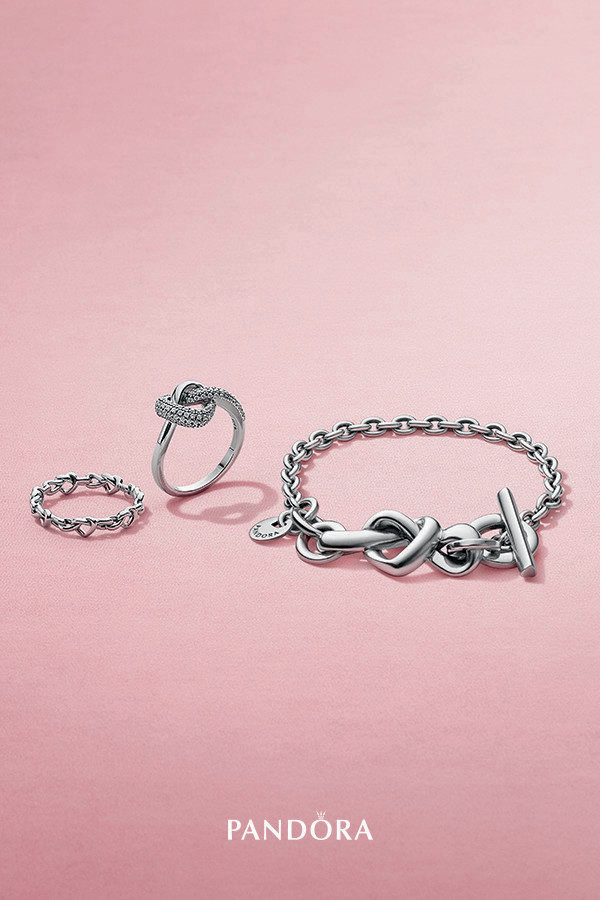 Celebrating emotional connections, the PANDORA Mother's Day 2019 collection contemplates motherly love in all its form. From biological bonds to modern-day sisterhoods and maternal figures, a new kinship grows – unconditional and true – on symbolic new jewellery designs inspired by the fabric of love.
A Pair of Champion Keds x Kate Spade Sneakers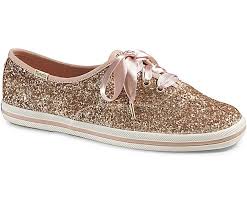 For the moms who love a lot of sparkle. You can get a FREE limited edition tote bag from Keds for every single-receipt purchase of regular priced merchandise with P3,995. This treat is available UNTIL MAY 12.
…Or, these Chic Original Tri-Tone Sperry Boat Shoes

Sperry's beloved Authentic Original boat shoe gets a chic update in the new Plush collection. This Authentic Original Plush Tritone shoe features the best of Sperry's iconic style: hand-sewn nubuck uppers, comfortable fit, and Wave-siping non-slip outsoles. Plus, this Authentic Original Plush is 40% lighter with cool colour ways to choose from.
What are you giving to Mom?