Carlos Celdran's Livin' La Vida Imelda to be staged in Cebu
Carlos Celdran's one-man performance, Livin' La Vida Imelda, will have a limited run in Cebu on Friday, April 1 and Saturday, April 2 at the Cebu Country Club.
Set during 1970s Manila, Livin' La Vida Imelda is an artistic tour on history and a social commentary about Imelda's life, impact and cultural significance as one of the most iconic Filipinos of all time. Complete with a stream of gossips, historical facts, jokes and impersonations, the show grapples with the issues surrounding Philippine arts, culture and international geopolitics.
Livin' La Vida Imelda started in 2004 as a walking tour at Cultural Center of the Philippines (CCP) Complex in Manila. It then became a solo act after it was dramaturged in Toronto by Kapisanan Philippine Center for Arts and Culture in 2009. That same year, it premiered in Toronto Twist Gallery as a theater performance and has since been staged in CCP, Silverlens Gallery Manila, Art Dubai, and New York City Off-Broadway Theater among others.
The show has since earned sold-out performances and won rave reviews from audiences all over the world, including the New York theater press. "Mr. Celdran's charm and showmanship turn (Livin' La Vida Imelda) into pure theater," said Anita Gates of The New York Times.
One of the more polarizing figures in the Philippines, Carlos Celdran is first and foremost a performer. He is most known for his Intramuros tours that journey people back in history and time, showing what was once lost and forgotten in a new modern approach. Carlos Celdran still resides in Manila and does shows of If These Walls Could Talk four times weekly. He is thrilled that Livin' La Vida Imelda will be performed in his family hometown of Cebu.
The Cebu run of Livin' La Vida Imelda is presented by the Sacred Heart School-Ateneo de Cebu Batch 1985 through its SHS-B Batch 1985 Foundation Inc., and Bigseed Public Relations & Events.
The two-day show will have gala performances on April 1 and 2 at 8:00 p.m., and a matinee performance for students on April 2 at 3:00 p.m. A portion of the proceeds will go to the Emergency Rescue Unit Foundation (ERUF).
Tickets are sold at all Dessert Factory and Pizza Republic outlets. Seats are on a first-come, first-serve basis. For ticket reservations, contact Ella 63. 929 340 5305 or Carmela 63. 915 945 0534. For more information, call 6332. 422 4378.
Keep Calm by Knowing These Myths About COVID-19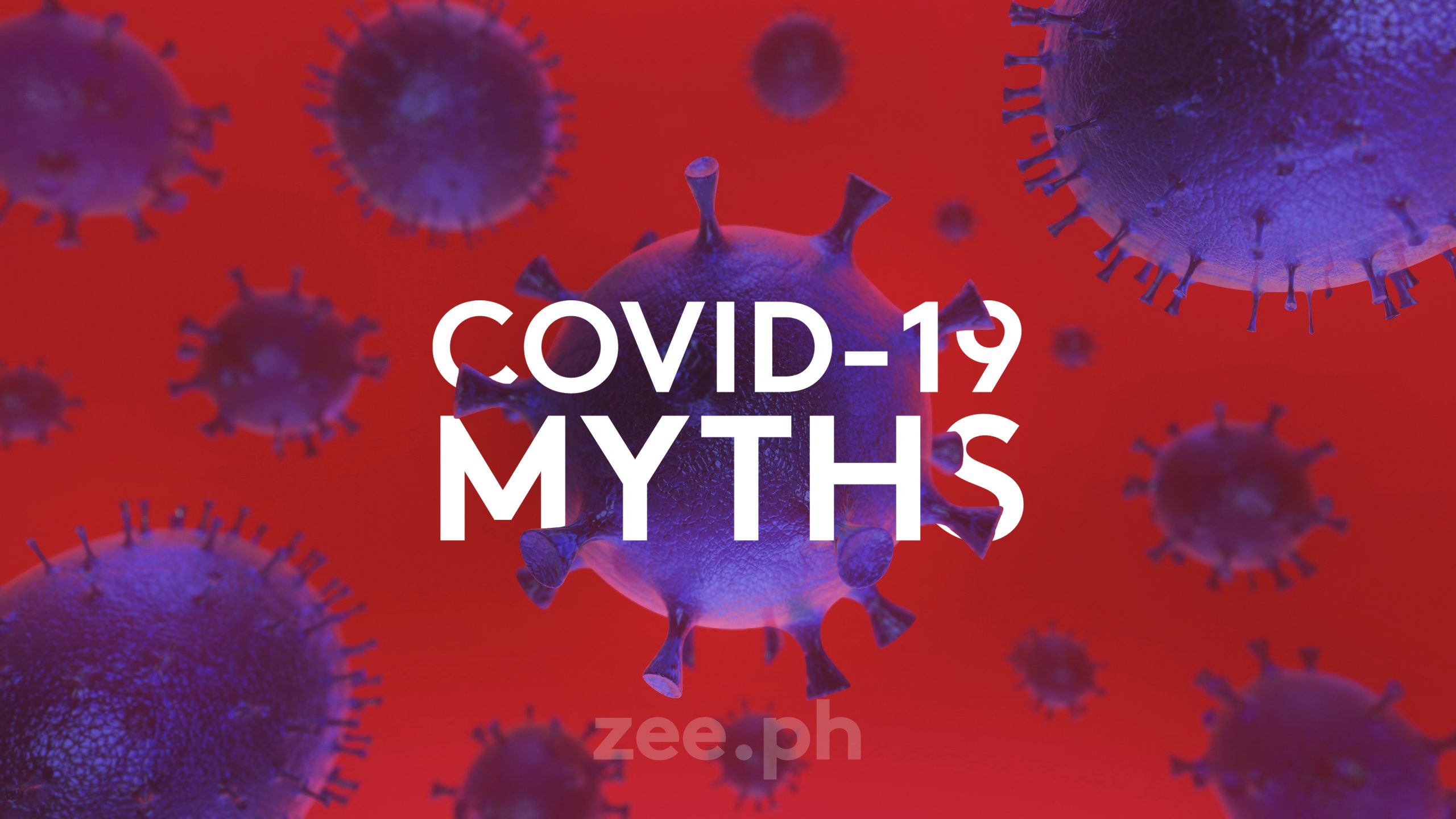 by Chrissy Grey Resaba
In these times of pandemic, hysteria and panic have taken over the world and nonchalance is a word not to be manifested for today. Worry and fear are enveloping around Cebu with enough evidence of the actions taken by the public – the hoarding of necessities and goods.
Cebu – both the city and the province – is working towards making the island a safe haven from the pandemic caused by the Novel Coronavirus. Entry points of both ports – aerial and naval – are now closed. Curfew hours are being implemented to secure that no one is outside during the hours indicated. Business and academic sectors shifted their modes to work-from-home and online classes. Medical professionals have been on the frontlines battling against the proliferation of COVID-19.
It is quite eerie to look at the main streets of the Queen City of the South having few crowds to none. The hustle and bustle of the metropolis has gone into an empty space. The actions taken by the government and the Republic of the Philippines are for better or for worse; it is only for the good of the public.
Cebu has been under the state of community quarantine and certain measures were implemented to ensure the public's safety and well-being. However, there are still myths making rounds in social media and the public in general about the ways to avoid COVID-19. These myths are not supported by scientific evidence. The scattering of fake news worsens the situation instead.
Here are some myths about the Novel Coronavirus: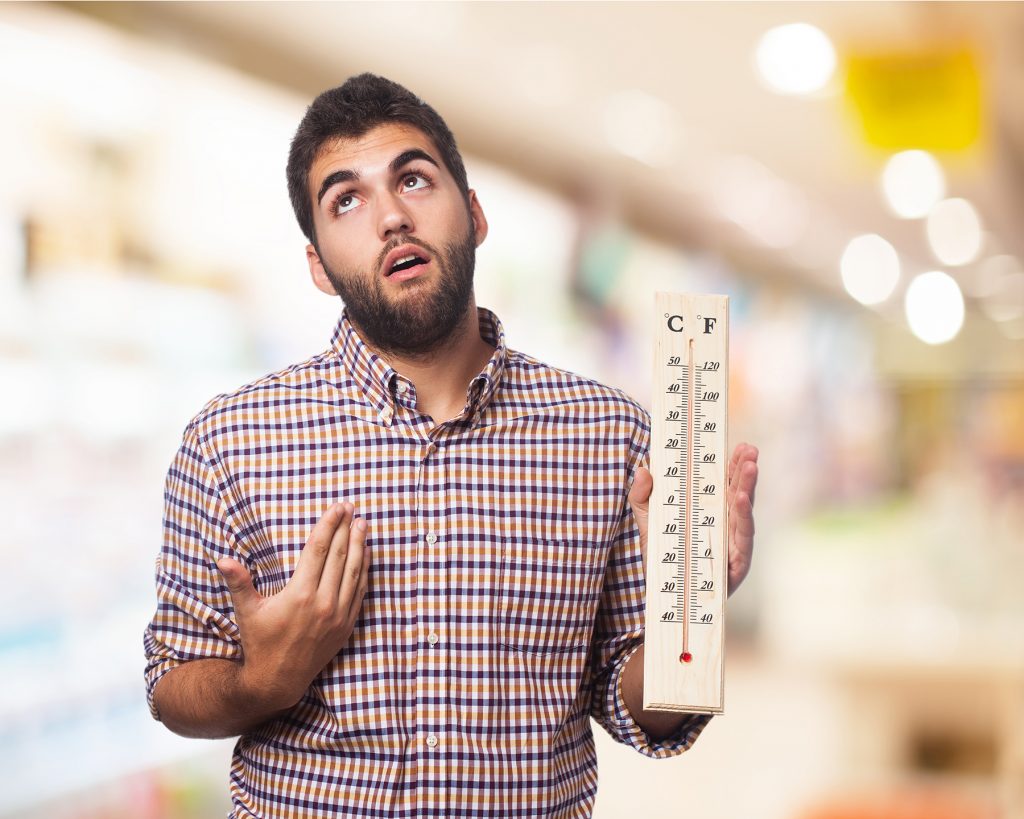 1. Hot and cold weather
Contrary to popular belief, the COVID-19 virus will never die when exposed to hot or cold weather. This type of coronavirus can be transmitted in all areas regardless of the weather.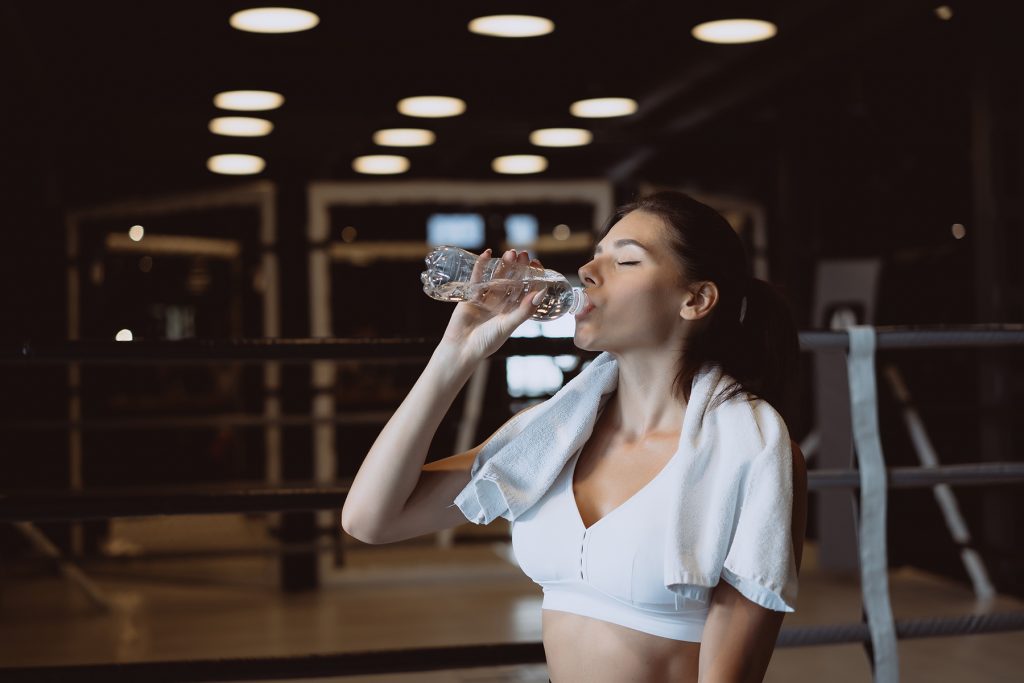 2. Drinking water
It is necessary to hydrate ourselves and to moisturize the throats but there is no scientific evidence that consuming volumes of water can flush out the virus.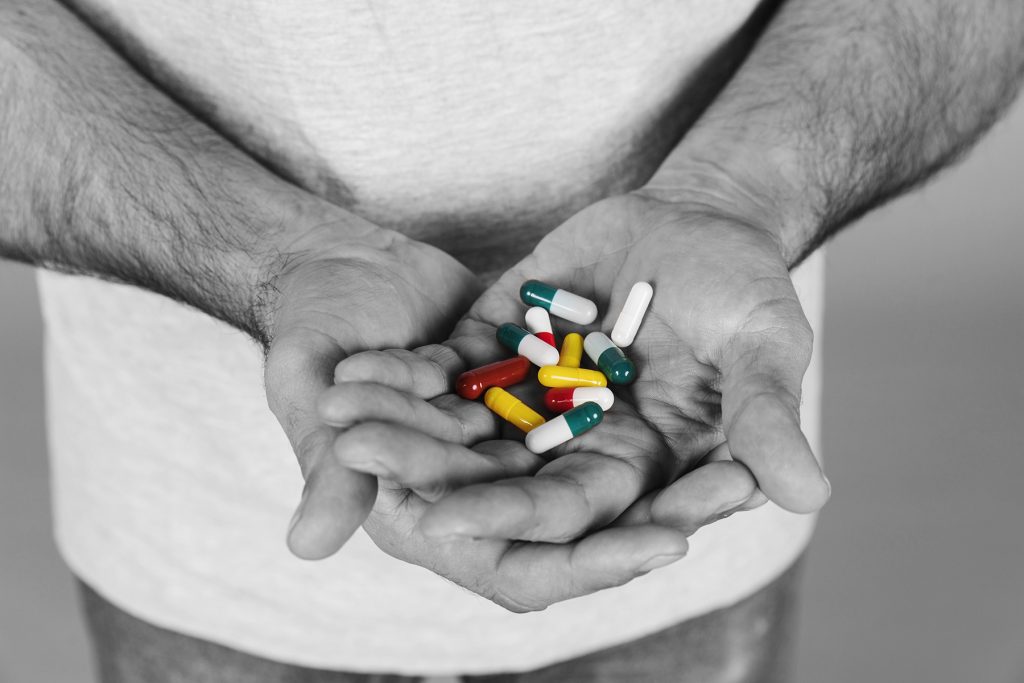 3. Antibiotics
Clear enough from the name of the medicine, antibiotic never kills the virus but bacteria instead. It is not advisable to take antibiotics to prevent COVID-19.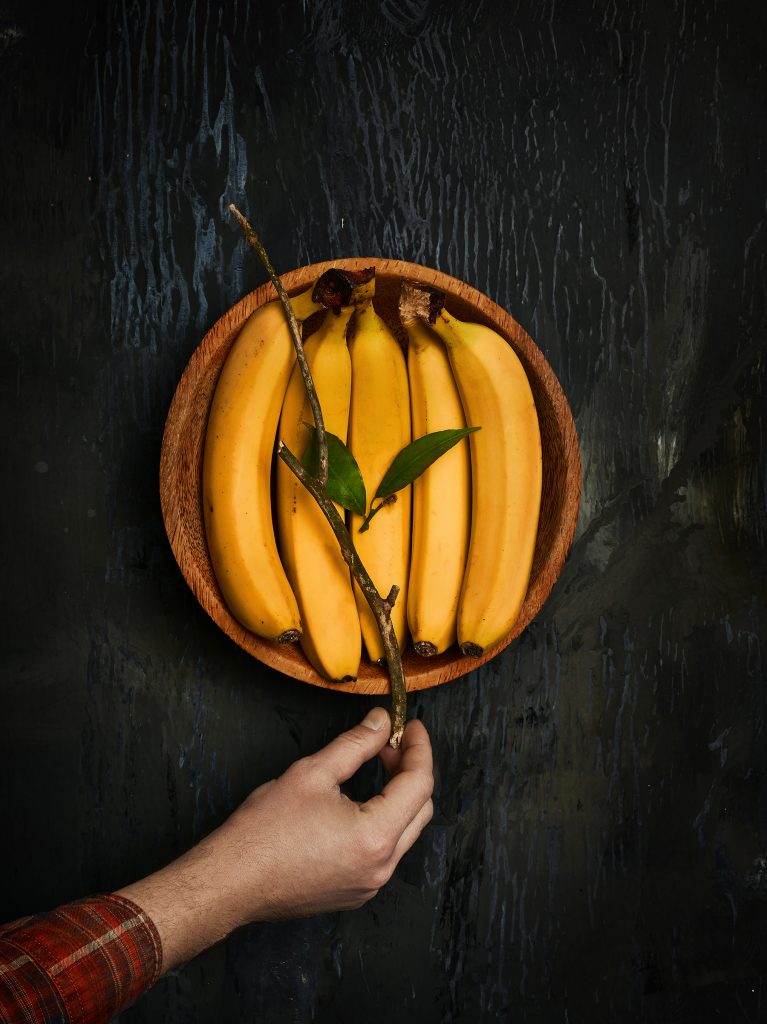 4. Eating banana
There is a video circulating in social media about the banana fruit that miraculously kills the COVID-19 virus. However, if one should be keen enough to examine the video, it is a hoax. To date, there are no approved treatments for the virus. Eating a banana and other fruits can boost the immune system instead but not kill the COVID-19 virus.
Practicing proper hygiene such as regular hand washing with soap and water remains to be an effective way of preventing infection since soap dissolves the structure of the virus. The public should not be very complacent enough to rely on hand washing alone. Maintaining social distance, staying at home, having proper coughing or sneezing etiquette, and putting oneself in self-quarantine if one traveled from outside Cebu or the country are some of the best ways to avoid the spread of the COVID-19 virus.
La Liga Henerales: Shaping History Awareness Back Again in Cebu
La Liga Henerales is a community of young talents passionately promotes historical awareness through periodic costumes carefully researched for its authenticity and accuracy and promoted as well in events and schools.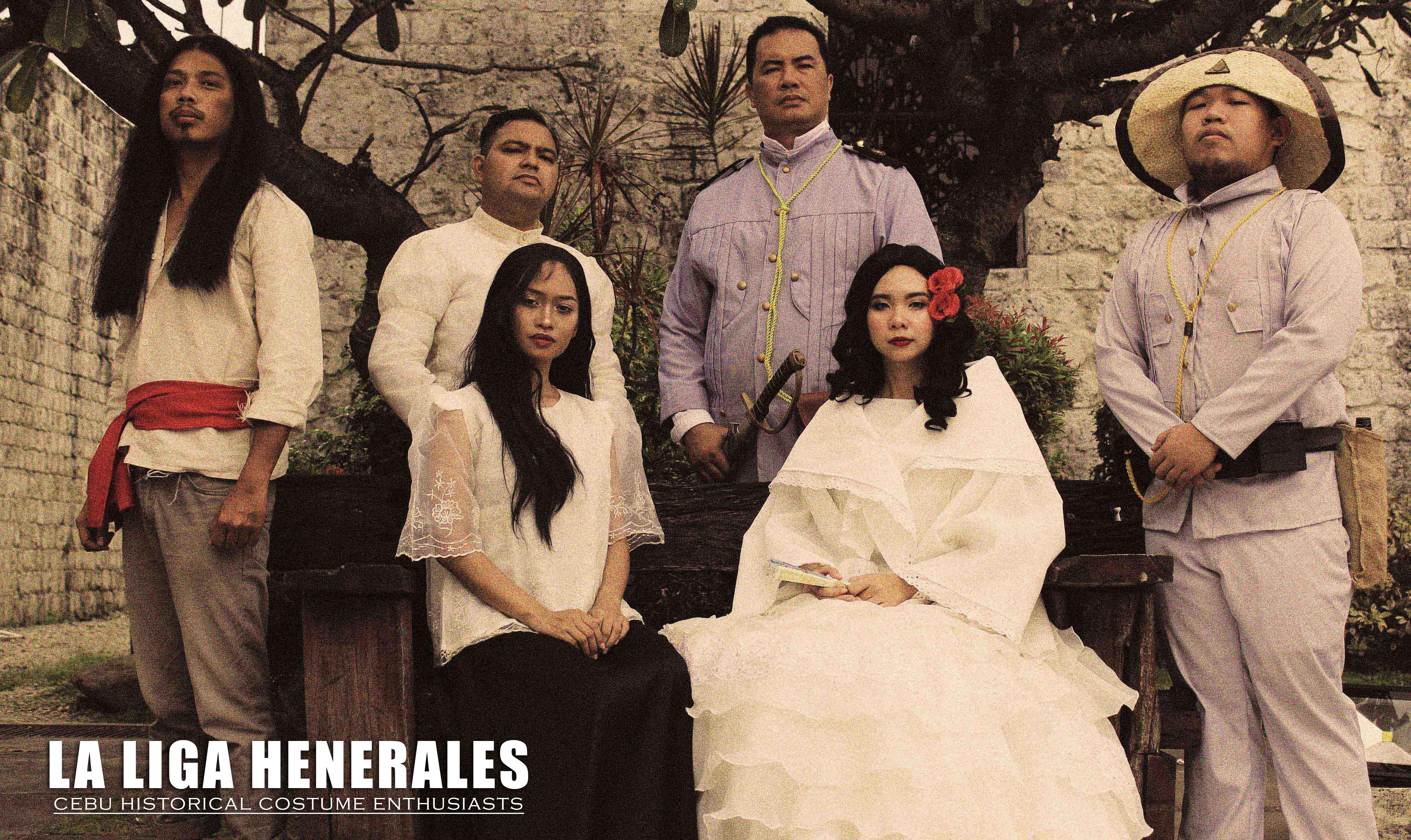 Only few individuals before were into pursuit in this historical awareness project until the age of communication where internet is convenient in the palm of our hands through our gadgets. New information travel fast and data is retrievable, yet also possess a disadvantage with the plethora of different social media platforms carried by various makers as well. In a daily basis, historical backgrounds are unearthed making its trend until now as new discoveries are released, but the idea of these information being shown and shared is as close as not valuing or commemorating to its sources leaving this information just a trend.
There is a certain community of Cebuanos that are taking a quest to rewrite and restructure what was in the past, filling the gaps in facts with further research of variable sources that are made debatable but sticks to it true cause, to unveil the truths of our heritage and our origins, as Cebuanos and as Filipinos as well.


La Liga Henerales is a Cebu-based, non-profit organization composed of a group of talented, committed and respectable individuals from different walks of life, schools and profession whose primary aim is to promote both, Cebuano and filipino culture and heritage that was depicted before in pre-colonial and colonial eras via re-enactment with costumes vested in proper research and investigation to achieve authenticity. They also push their cause on schools and other social gatherings promoting and spreading awareness about our local, and national heroes that we look up to. With these said, they also portray a closer look of the lifestyle of the past to where they perform stories, perform forgotten dances and rituals and portray their individual roles, vital in the fight of our country's future during those challenging times, and in honor to spread awareness of the lost practices we had in those times.
The Founder
Louis Kenneth Villaflor, an entrepreneur and an avid history enthusiast and costumer, founded the group on the purpose of re-educating the youth about real local and national history, he saw the opportunity to combine his favourite hobbies which is costuming and story role-playing and the process to instill the historical awareness and value among the youth and in schools, along with a group of fellow enthusiasts who shares his passion about research and history, they took it among themselves to be purposeful in the advocacy in spreading historical awareness in schools or events by wearing periodically correct costumes and sharing the stories and its value to the youth.
Behind the Garments
Meet Rodney "Pee-Wee" Senining, who has been in the fashion industry since the late 90's, strives  in concepts of avant-garde, innovation and cutting edge-fashion forward design. And also a teacher of Architecture, Fine Arts and Design of University of San Carlos, he had grown into research of books like the holy grail in the Library Resource Center and is always fascinated of the periodical times and how to preserve it; Hence, his interest had grown for the affinity of Periodical Costumes and Sustainable Fashion.
 Being part of the group La Liga Henerales, he was tasked to instantly be their mentor for the young talents and as the organization is still new and developing with limited funds, resourcefulness and research were done to come up with a good output of photo shoot and was quite proud of it and still promise on the next editions of pieces to be more historically accurate. Even as teacher for Fashion Design in SAFAD, his expertise comes hand in hand with the members as he helps them do research as well. His passion and interest somehow led him with enough knowledge to key the insights of the significant periods and historical backgrounds of it.
Historical Awareness in Cebu
The strength and progress of a country is anchored on how well they know and honor its history. The means of historical awareness in Cebu is almost non-existent among the Cebuanos, although we push forward in tourism and promote beauty through sceneries and other aspects of culture yet never commemorate deeply on historical icons such as our other local heroes, and ancient cultures as well that is almost been forgotten in an urban Cebu. Nevertheless, as long as communities' like La Liga Henerales are now evolving in a learning state by real discovery by multiple resources, this will always reflect of how we appreciate love, patriotism and honor to our country and would look forward to progress.
Best Places to Celebrate Your Chinese New Year's Eve 2020 in Cebu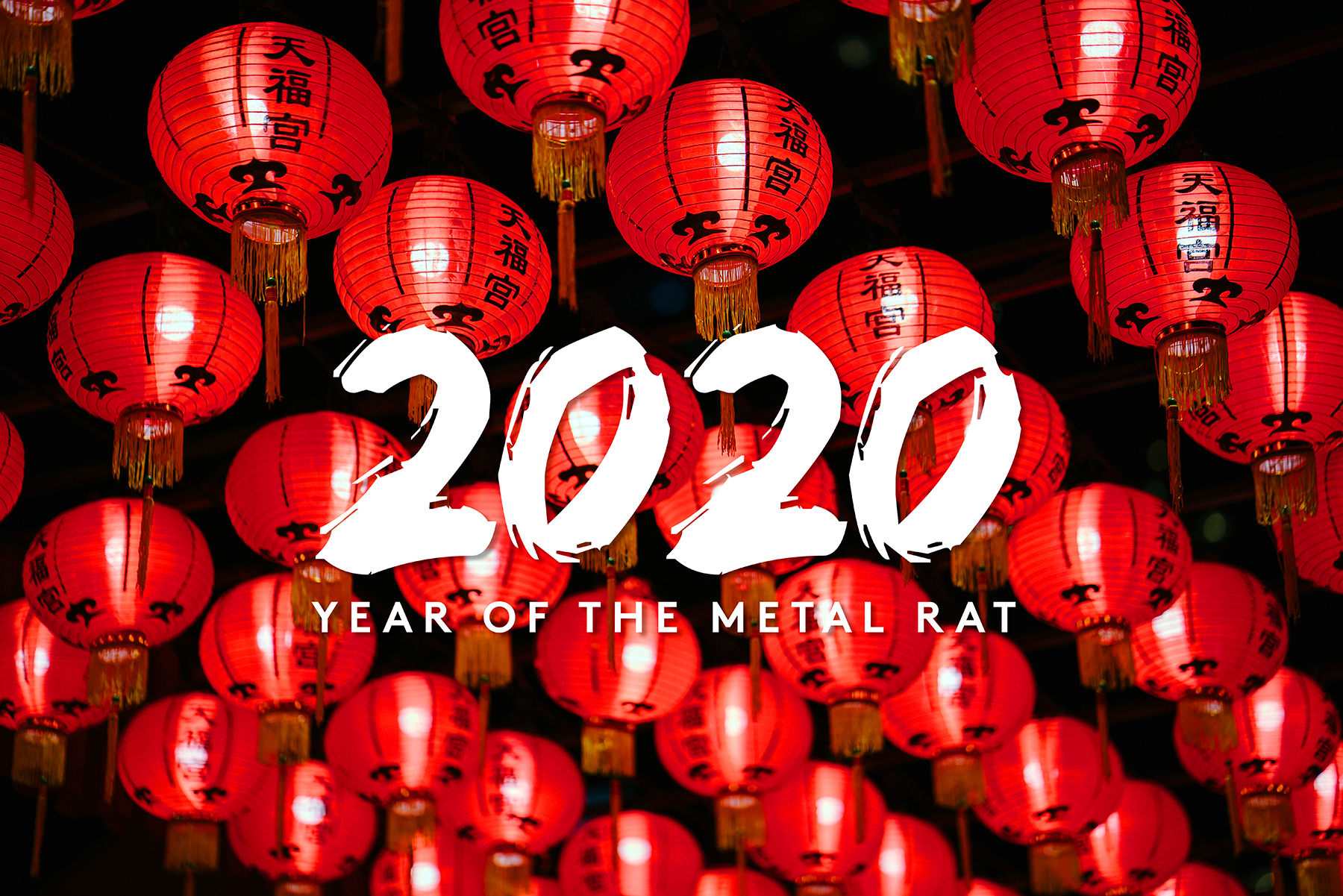 by Chrissy Grey Resaba
Metal Rat Goes Into the Hole of 2020! Outgoing, cheerful, and sociable – these are some of the facets the Rat characterizes. True to the Chinese zodiac, Rat's personality can get along well with different people and friends are visible around them. They can also harvest success due to their quick wit and response to outside changes thus, they are alert, adaptable, and observant.
As we bring closer to the Spring Festival in which the Year of the Rat with Metal of the Five Elements, people born in this year are quite positive and active about life and their persistence rarely gets frustrate in circumstances. Moreover, there are places here in Cebu that you will attend as you welcome the beginning of the Chinese Lunar calendar which coincides with the first sign of Chinese zodiac animals.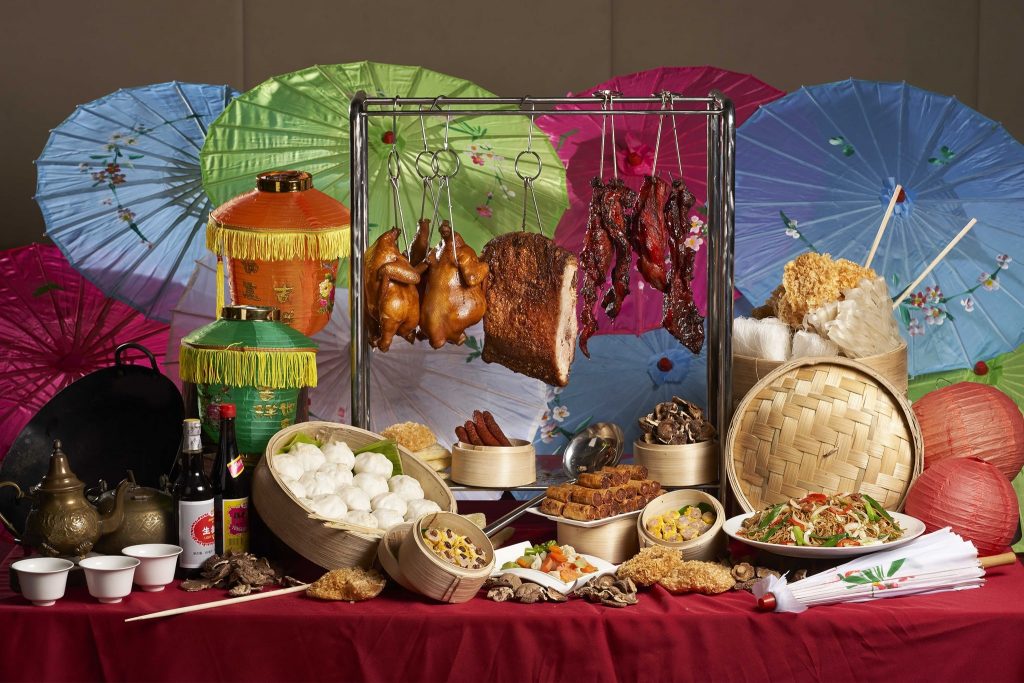 Usher in welcoming the Year of the Metal Rat as Maayo Hotel and Uma Restaurant prepares a festive buffet as we welcome a brand new year.  It is priced at Php 750 net per person during lunch and Php 870 net per person during dinner. Promo runs from January 23-25, 2020.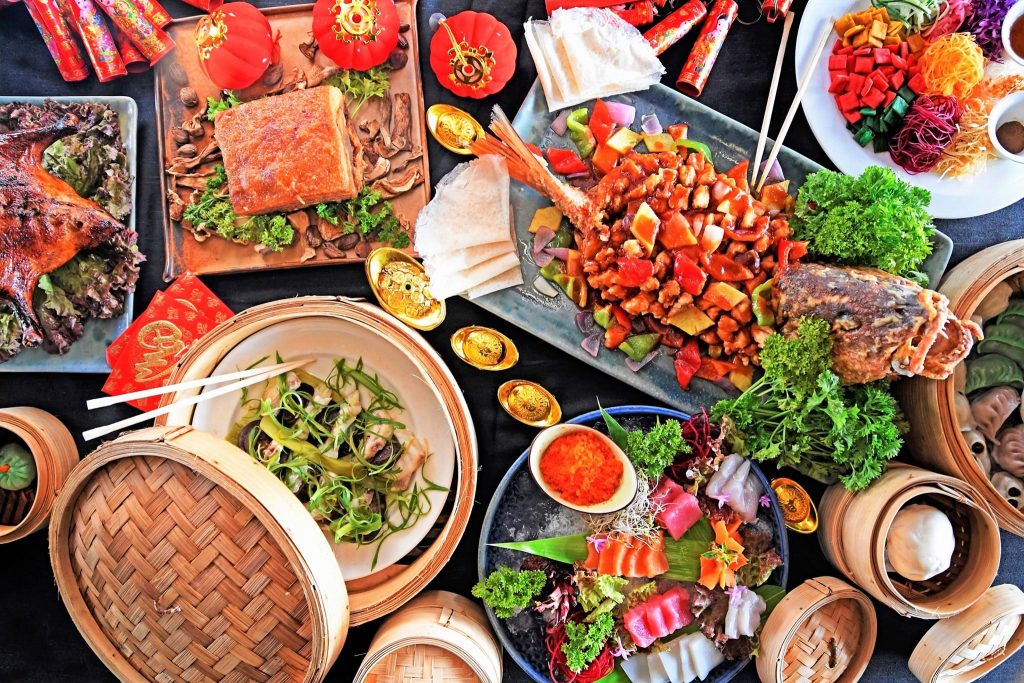 Crimson Resort and Spa welcomes the first day of the year of the rat with a Wushu performance at the resort's porte cocher then dot the lion and dragon's eyes to start the dancing and festivities. Crimson's culinary team also is laying out an elaborate Chinese, Oriental, and Asian selection at Saffron Café. You may ask the chefs at the live station to make noodles and other dishes the way you like them. Attract more good luck with tikoy and rice pudding with Mandarin sauce.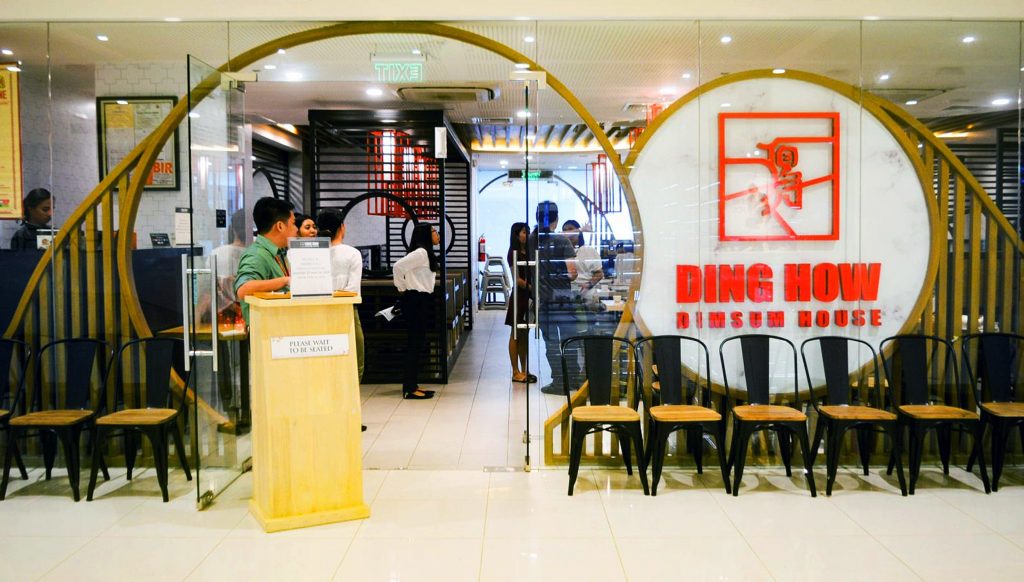 Elevate your dining culture into incorporating technological innovations in this iconic restaurant! Not only, Ding How Dimsum House offers palatable Chinese food for Cebuanos to enjoy but it introduces the new digital ordering system. Individual screens allow one to view the Ding How menu, place an order, and engage in trivia, history, and multimedia visuals. With this, it upgrades customer convenience when ordering by allowing the diner to order at their own pace. It also informs the diners of the waiting time before food is served.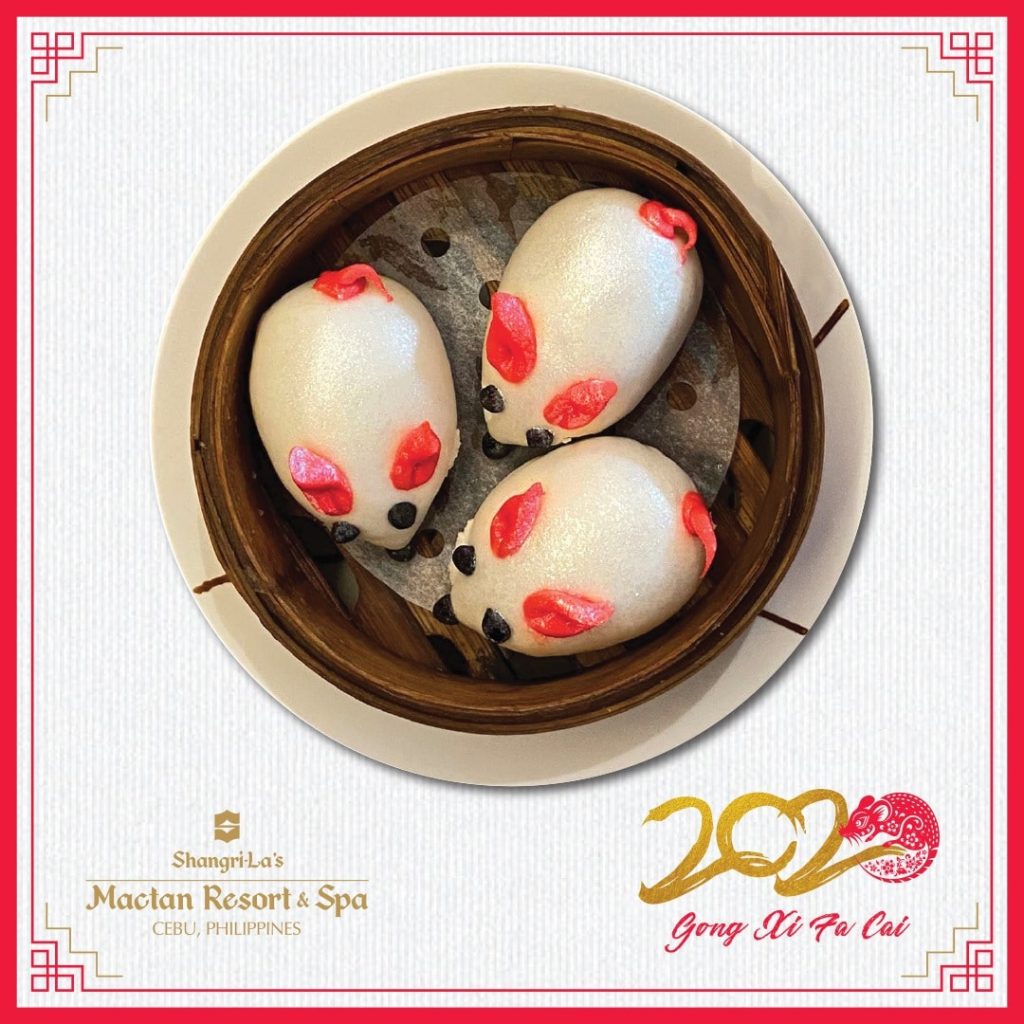 Join Shangri-la's Mactan Resort and Spa as they welcome the Year of the Metal Rat in celebration of the Chinese New Year. Ceremonies will commence at 9:45 in the morning on Saturday, January 25, 2020, at the Main Wing Lobby.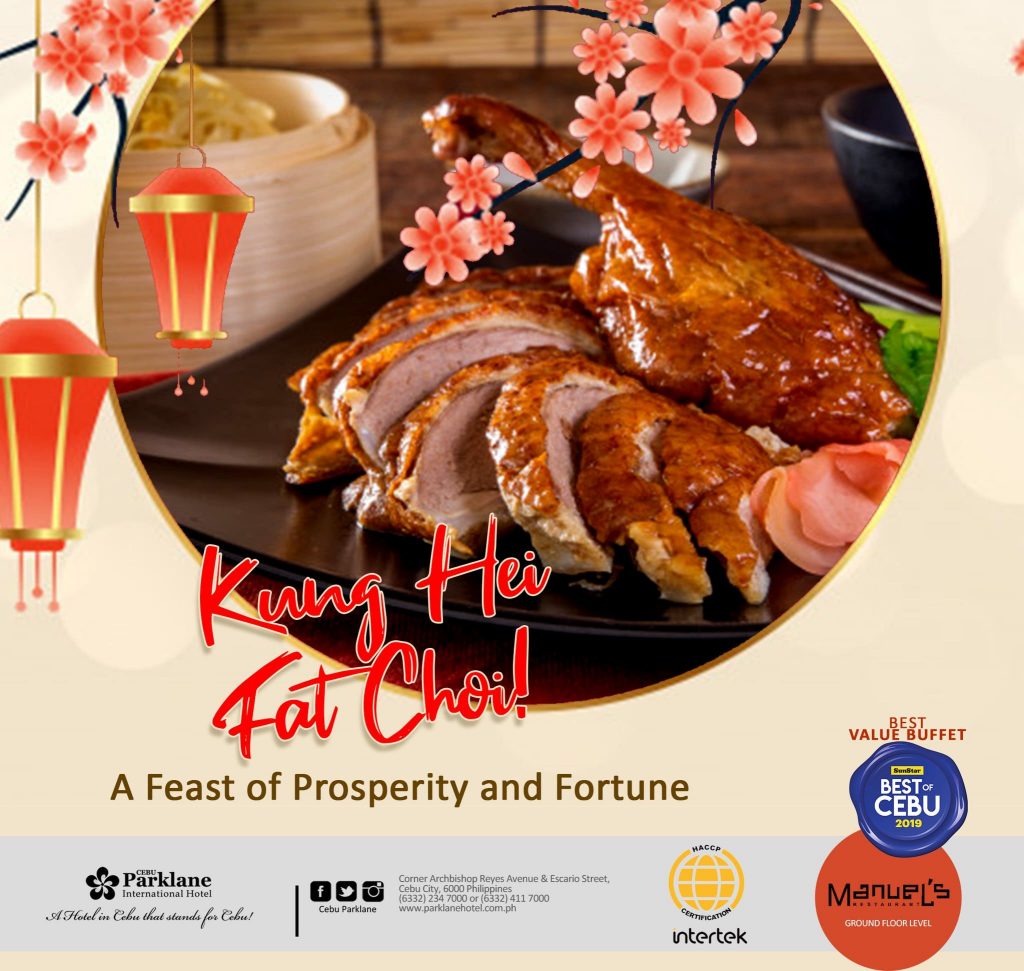 Feast yourself with Prosperity and Fortune in a dinner buffet at one of Cebu's best, Cebu Parklane International Hotel's Manuel's Restaurant for only Php 1,050.00 net on January 24 and 25. Beandate also offers Merienda Chino – a variety of merienda treats and Chinese snacks Cebuanos love for only Php350.00 net on January 25th only.
Prizes from the Tree of Fortune awaits to those diners who purchased a minimum of Php 3,000.00 net. The Tree of Fortune offers:
One overnight stay at Parklane Room with Breakfast for Two
Two Gift Certificates for a Lunch or Dinner Buffet for One
Four Bean Date Mugs
Four Complimentary Homemade Cakes
Ten Parklane Pencils
Two Bottles of Wine
For inquiries and reservations, call 234-7000 local 7249 or visit www.parklanehotel.com.ph/reserve-now/