At Home With Audrey
Right from the start of the interview, one thing is crystal clear: Audrey Zubiri takes motherhood very seriously. "I'm sorry I couldn't make it last Saturday," she says as she takes her seat inside the quiet café in Makati on a Monday morning. "It was my son's birthday party. He just turned one." We had initially asked her to have the interview at an earlier date but she politely asked if we could re-schedule it.
Right from the start of the interview, one thing is crystal clear: Audrey Zubiri takes motherhood very seriously. "I'm sorry I couldn't make it last Saturday," she says as she takes her seat inside the quiet café in Makati on a Monday morning. "It was my son's birthday party. He just turned one." We had initially asked her to have the interview at an earlier date but she politely asked if we could re-schedule it.
If you followed her modeling and hosting career, it would have taken a while for the fact that she is now a mom to sink in. Her radiant beauty is no different from when she was in the limelight, with her slim figure, glowing skin, and a youthful, sunny smile that instantly brightens up the room. You would also have found it quite difficult to believe that she didn't always look like this. "Growing up, I was a happy teenager, but I was super dorky. I really fit the stereotype—I had the thick glasses, the braces, the acne," she shares. "I was super thin and lanky, with awkward arms and a flat chest. I had a bad haircut because of the girl band TLC. I was trying to imitate T-Boz; I thought she was cool. It was a disaster!"
She laughs at herself as she says this, and it is this candor and lack of vanity and pretension that allow her to talk about her modeling and hosting days without sounding conceited at all. "I started modeling in late high school," she says. "I got rid of the glasses, braces, and acne. When I got to college, Robbie Carmona was having an event where I was modeling. One of the hosts didn't show up so he asked me if I wanted to co-host. And I was like, 'Yeah, sure, why not?' So I gave it a shot and in the audience, there was someone from Studio 23. He came up to me after the show and asked me to audition for a spot as one of their VJs. I did, and I got in." She goes on to explain how modeling and hosting would eventually fit into the grander scheme of things. "You're always in front of people when you're modeling or hosting, and when you're campaigning for your husband, it's the same thing" she bemused with a sense of humor. "Maybe it's like that; in a way, you go from one audience to another. It helped in a sense that I'm very comfortable with crowds. I think it trained me to deal with so many people that it's now easy for me to get along with anyone I meet."
On a day-to-day basis, Audrey interacts with a lot of people and juggles a variety of activities. On top of running errands like doing the groceries and going to the bank, she writes for a broadsheet's Parenting section every Wednesday, visits construction sites for her build-and-sell business, and owns two franchises of a popular local restaurant chain. She is also active in a number of foundations, with Bantay Bata being one of the closest to her heart (her most recent project was a fashion show-slash-brunch for Mother's Day this year). But all these things take a backseat when it comes to her children, three-year-old Adriana and one-year-old Juanmi. "My parenting style is very hands-on. I'm involved with everything—from the small everyday things like giving them a bath and feeding them to the more social aspects like taking them to play dates and children's parties. On Tuesday afternoons, I host a play date at our house so I can see the kids Adriana plays with and so she can learn to share her things. I want her to be comfortable having her friends come over to the house so that when she gets older, she won't go out partying so often!"
"The time I spend with my kids has to be both quality and quantity. Some parents allot quality time but it's only 30 minutes—what about the rest of the day? Or sometimes it's just quantity, where they could be at home with the kids the whole day, but they don't make the most of their time together," Audrey says. "So I really make it a point to spend quality time with them, and the quantity of the time has to be a majority of my day. That's non-negotiable. Everything else is just on the side—if an activity's going to get in the way of me spending time with my family, that's when I weigh it in: Is it essential or not? If it's not, then it gets discarded. If it's really important, then I'll figure out a way to incorporate it. But my first priority is always my family."
At some point during the interview, Audrey whips out her camera to show off photos of her kids. She speaks of them with genuine pride and an almost tangible excitement in her voice—her world revolves around them, and she wouldn't have it any other way. "Adriana is a lot like Migz," she says. "She looks like him, and her personality is very strong. She knows what she wants and what she doesn't. But I also see myself in her in the sense that she's very cautious—she's always saying 'Baka mahulog ako.' And that's how I am—I don't ride roller coasters because I'm scared of them, and I was never good at sports. Juanmi, on the other hand, is brave and adventurous like Migz. He started walking at an early age because he didn't care if he'd fall; he'd just stand up and try again. He's very chill and very steady—he just watches everybody and he's always cool and always laughing. If he's playing with something and his sister grabs it, he doesn't get mad. He'll just move on to another toy."
When asked about her biggest accomplishment, Audrey neither runs through a list of her successful business ventures nor recites a litany of her various socially-oriented projects. "I'm very proud of our home life," she says simply. "I'm proud of the way Miguel and I have handled our family despite his really hectic and erratic schedule. Our marriage is very grounded, very loving, and still very romantic. We are companions in everything we do. It's good to have someone who always makes sure you'll be okay. I always call him my partner in crime. We have the same sense of humor—we're really babaw and we're both so baduy. We enjoy traveling, and I love our little dates together. Sometimes, we have nice dates where I can dress up, but sometimes we're so busy that we just go to a coffee shop and sit in a corner talking until midnight." The couple is based in Manila but visits Bukidnon as often as they can. Migz' family is from Bukidnon and before becoming a senator, Miguel was a congressman of the third district. Their family connection extends as far as Cebu, Mig's uncle and his father's first cousin Ben Zubiri, more popularly known as Iyo Karpo is the Cebuano composer and actor famous for the love song, Matud Nila.
She pauses to reconsider the question and admits, "If you had asked me several years ago, I would have said my biggest accomplishment was studying communications technology management in Ateneo while doing modeling on the side. It was fun, but things like that suddenly lose their weight when you have kids. They really put things into perspective; suddenly, nothing is as important. My kids have brought so much joy into my life, more joy than I ever thought possible. Having children makes you see how beautiful life is—you become so content with everything. At the same time, they really help you prioritize things in your life; you realize what's essential and what's not. Having kids also changes you in the sense that you want to be a better person for them. You know they're going to be watching you and following in your footsteps, so of course you make an effort for them to see only the best example from you." When all is said and done, Audrey Zubiri has nothing but gratitude for the life she is living. "Every morning, I open my eyes and I am so thankful just because my daughter is there beside me, waking me up. The littlest things make me so happy."
Of course, the interview doesn't end without a question she probably gets all too often: Will she be running for public office in the future? "Right now, I feel like one politician in the family is enough," she says. "Being in politics is such a demanding job—it's like the most demanding boss ever, and I often have to learn how to share Miguel with his work. While it's rewarding and fulfilling knowing that my husband is helping so many people and doing so many good things, I don't want to be in politics because I don't want to delegate the job of being a mom to someone else. A lot of good people have the potential to take care of a district and serve a certain town. But raising my two kids—taking care of them, keeping them safe and healthy, making sure that their values are shaped properly and their principles are set on a solid foundation—that's a job only I can do." She smiles and stops to correct herself: "That's a job only I should be doing."
THROWBACK THURSDAY: Thanksgiving with the Woolbrights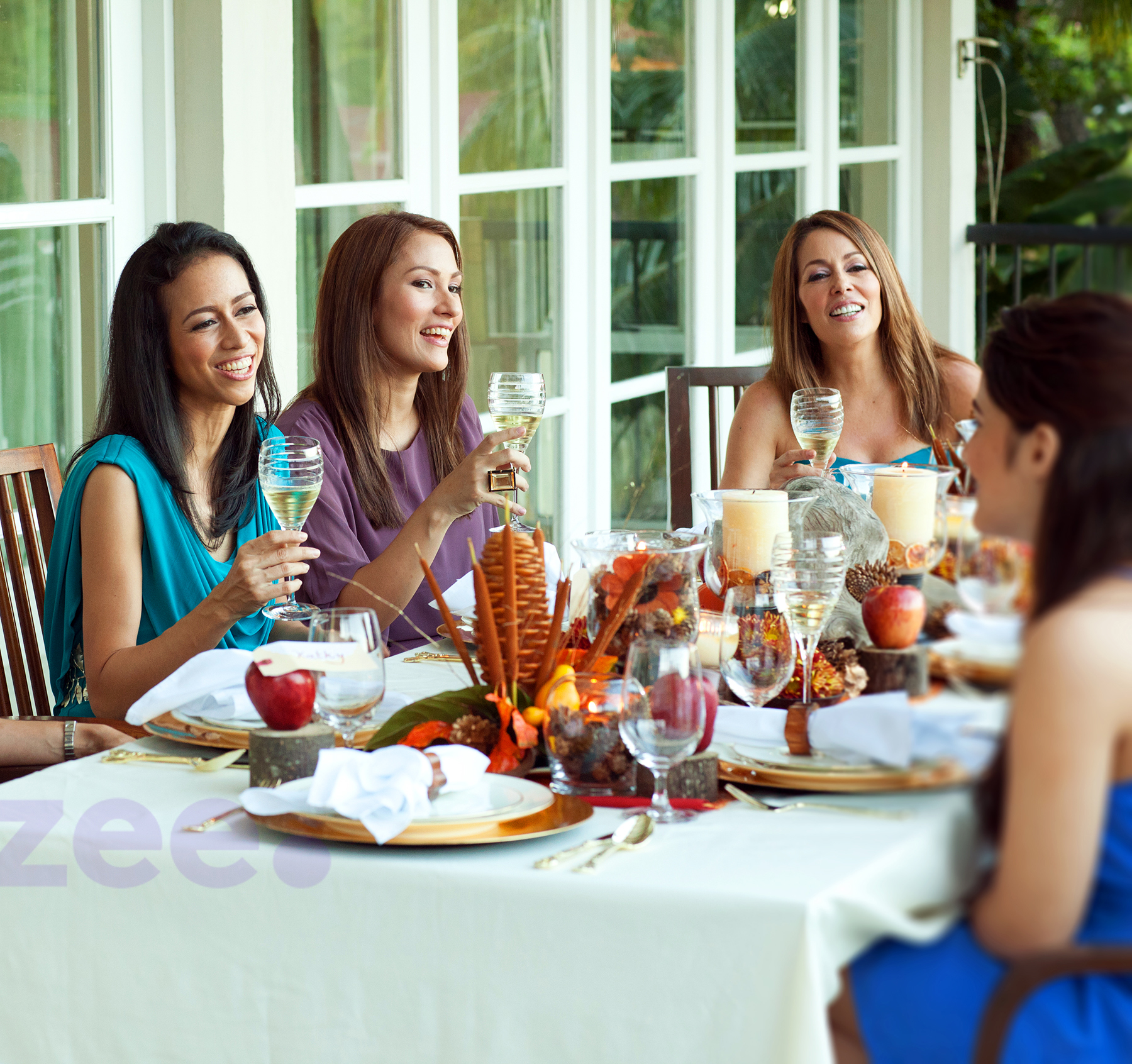 THE GIFT THAT KEEPS ON GIVING
The holiday season kicks off officially with Thanksgiving. A time to be grateful for family, friends and blessings. Although this is not usually practiced in our tropical country, there are, however, families like the Woolbrights for whom this is a time-honored tradition.
by Janine Taylor sittings editor Katsy Borromeo fashion stylist Mikey Sanchez food stylist Nicolette Gaw-Yu production manager David Jones Cua intern Danica Ronquillo hair and make-up Jessie Glova assistant Jojo Embalzado photography Joseph Ong locale Woolbright Residence
Eddie Woolbright was among the thousands of G.I.'s that landed on the shores of the Philippines during the Japanese occupation. After the war, a few enterprising American soldiers came back, including the 24-year old Eddie who made Tacloban his home, before settling down in Cebu in the 1950s and opened a restaurant and a hardware store downtown—Eddie's Log Cabin and Eddie's Hardware and Auto Supply, respectively.
Eddie's Log Cabin quickly became the hub of social, political and even military scene. It was the first air-conditioned café in town, and more importantly, it offered American diner food including a soda fountain and an ice cream parlor. It was patronized by one and all for its reputation for good food and service.
It also didn't take long for the fearless Eddie Woolbright to realize that the real estate in the sleepy hillside suburbs was ripe for development. "I will show Cebu what a good planned subdivision is," Eddie had said, when the late Senator Marcelo Fernan, then a young legal counselor for Columbian Rope Co., took Eddie to see the property. Pretty soon, Eddie had purchased over thirty-three hectares of otherwise undeveloped land from the heirs of the late Arlington Pond.
"Buy land," Eddie Woolbright was known to quote the late humorist Will Rogers, "because they ain't gonna make more."
With his added access to army surplus, he bulldozed tracts of land, and a decade later, Beverly Hills, the first major subdivision in Cebu City, was created, and marketed to the city's growing well-to-do locals, with the subdivision's connotations of Hollywood and colonial American aesthetic. Eddie's belief in the business potentials of central Cebu city enabled him to see much growth in his investments in land development, water drilling, construction, and general trading.
Eddie had nine children: Rick, Anita, Marc, Gilbert, Alice, Kathy, Kristy, Karen and Joy. All recall that each holiday was as important to them as Christmas. Turkey Thanksgiving dinners, for example, as it was known in the Woolbright household, began when Eddie's mom, Nell, came to visit sometimes in the 1960s. Eddie would buy a butterball turkey from the American base in Clark and she whipped up a traditional feast complete with cornbread stuffing, cranberry jelly, candied yams, garlic mashed potatoes and her famous giblet gravy which was poured literally all over the bird, as they do back in her home in Oklahoma. Grandma Nell also taught the cooks at Eddie's Log Cabin to make the famous Coconut Cream Pie, another Eddie's Log Cabin standard. Kathy also recollects, "It was also dad's idea that the restaurant and the hotel should serve breakfast 24 hours, and since I loved my Mexican omelet, sliced ham, buttered toast I enjoyed being able to eat breakfast any time of the day." 
My dad taught me how to be humble. He told us stories about his younger days jumping trains, eating nothing but grapes for days just to go pick cotton. He had a hard life growing up and I guess he wanted us, his children, to know the meaning of hard work. He would say, "Nobody owes you a life in this world". I didn't understand it then but I do now. -Alice Woolbright
Shortly after, turkey was introduced in the menu of Eddie's Log Cabin, both Americans and Cebuanos, with a penchant for this wholesome meal, look for it when November came, and more especially on Thanksgiving Day. "Dad loved quality meat, and passed on this fondness to us, his children," noted Karen, "So special meals always consisted of a good steak or the tender Prime Rib Roast. Of course, the year was never complete without a Turkey once or twice."
As the sisters change into various outfits for the photo shoot in their childhood home, each one recalled the happy memories this holiday brings.  
Alice, recalls disliking the giblet gravy as a child but since her dad would serve her at the dinner table she had no choice but to eat it. She adds, "He would get upset if we did not try everything." Funnily enough, she now looks forward to the giblet gravy and can't imagine turkey without it.  Her dad, she said, employed the same tactic with his customers at the restaurant so after a while, they ended up getting used to it, and will not have their turkey any other way.
Between brothers and sisters coming home from out of town and family members in the States, there was always some degree of traveling or entertaining company. Dad valued the family bond and holidays were the best time to reinforce that. –Karen Woolbright
Joy Woolbright-Sotto fondly remembers watching her dad carve the bird. "He made sure that each one of the kids learned how to do it properly, with the white meat sliced thinly enough, and followed last by the dark meat," she says. A feat she now does with ease. Future doctor Karen says that her dad would always carve the wings and serve it to her, which is still her favorite part of the fowl. Kathy though, considers turkey her comfort food. But she says that she loves the Coconut Cream Pie, which is also served on the restaurant's menu, and that as a child she could eat half a pie in bed. 
Cebu in the 60s and 70s was a very small town, if you wanted to celebrate Thanksgiving, you went to Eddie's. Eddie's Log Cabin, like its owner was a trailblazer, the balut dice game originated there, many singers' careers such as Elizabeth Ramsey's were given their first break there.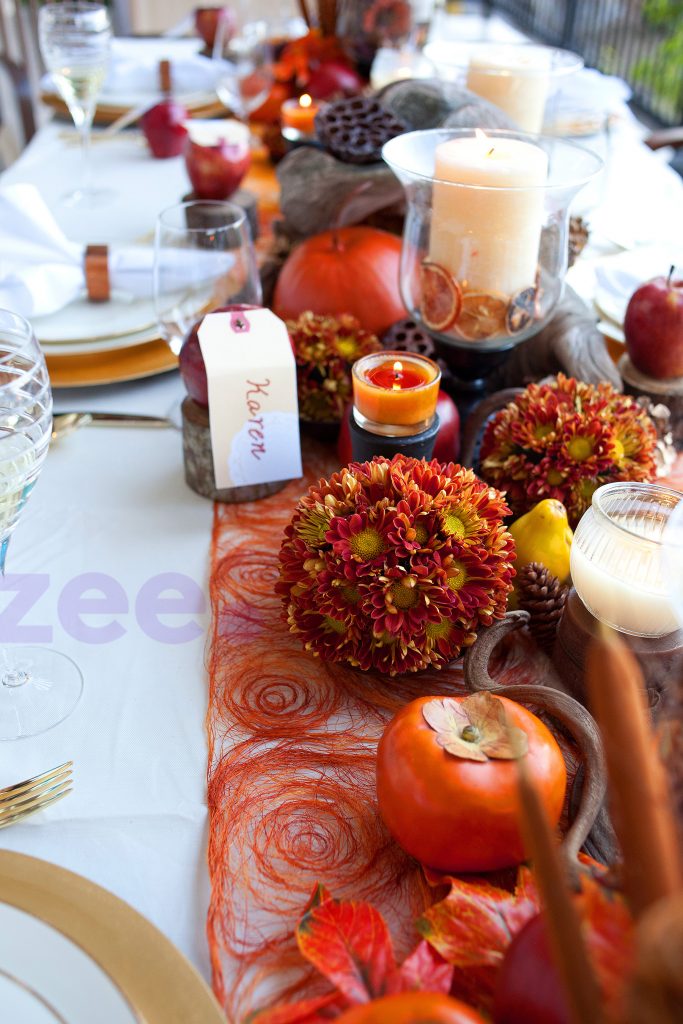 The torch has been passed on to his children, and they too celebrate it with turkey dinners and all the trimmings, ensuring that the restaurant still serves the traditional menu, down to the Coconut Cream Pie.  Thanksgiving will always be celebrated at their homes, and the Beverly Hotel, the last legacy that Eddie Woolbright gave his children to run.
Another legacy that Eddie left to his children was a love for food and Alice was quick share that she got it too, "I'm usually home during the day and I find myself in the kitchen trying to cook up new dishes to serve."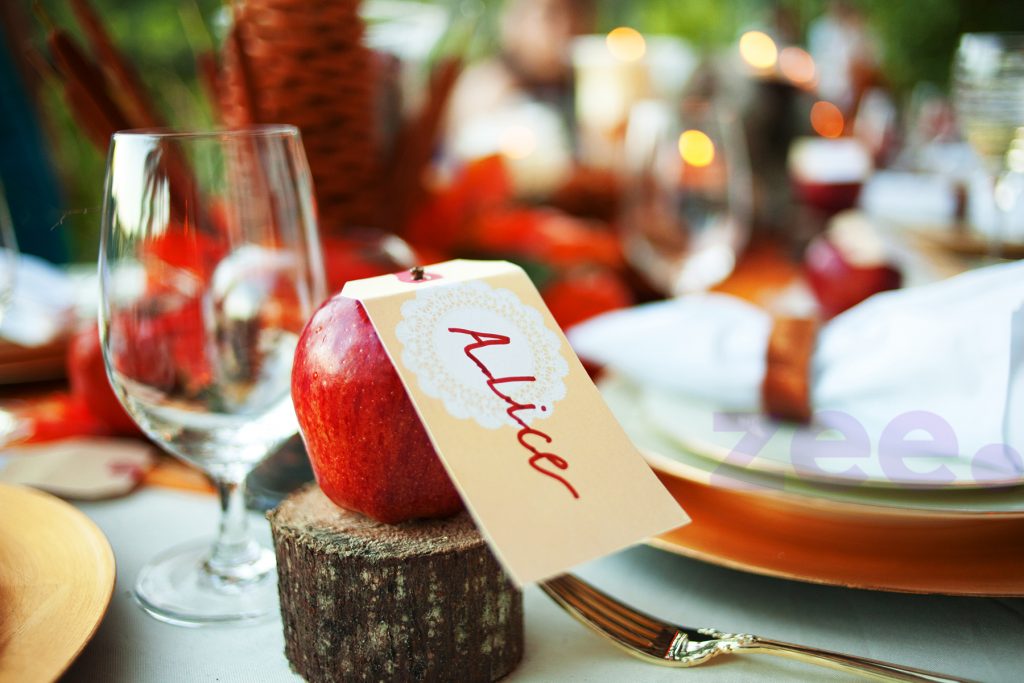 Back at the Woolbright ancestral home, which is also now Alice's home, the dining table has been set, evoking autumn and harvest, the candles are lit, the wine is being poured, the buffet table is groaning under the weight of the Thanksgiving repast. The sisters are seated at the table, each with a glass of wine discussing whose turn it is to carve. The annual Woolbright turkey dinner is about to start and I am glad to be invited to join them at their family home. Happy Thanksgiving, indeed.
(This article has already been published in Zee Lifestyle's November 2011 Entertaining Issue, "The Gift that Keeps on Giving" on pages 72-77.)
LADY CYCLISTS HIT THE ROADS AND SLOPES OF CEBU.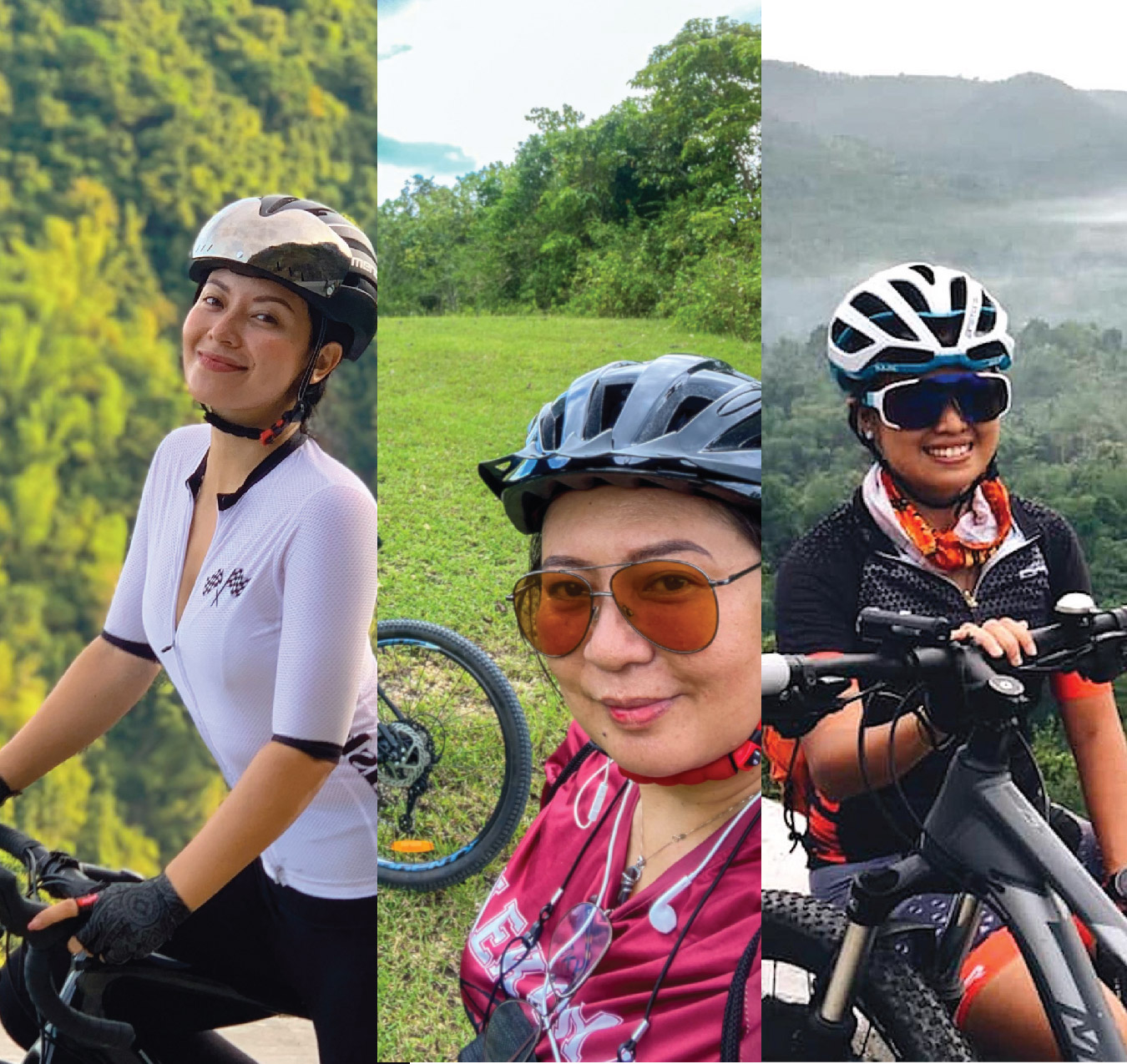 Cycling has been a growing sport and hobby for many years but it's popularity has erupted since the Covid pandemic.  People biking to work and for recreation is an everyday sight in Cebu.  More and more are joining the ride.  Many are quite serious about cycling.  I know three ladies who are among those who've gone long distances across Cebu.
How did you get into serious cycling?  What was your motivation?
Blinky de Leon.  Event Host, Product Endorser & Influencer
" I've been into cycling since I was a kid. A little backstory, I was around 10 years old when my dad surprised me with my first custom-made mountain bike. I still keep it until now, in fact I had it refurbished. It's the most sentimental thing I ever received since it was his way/gesture to catch up with me after not seeing each other for almost 6 yrs. My dad is based in Germany and he also loves cycling and makes his own bamboo bike."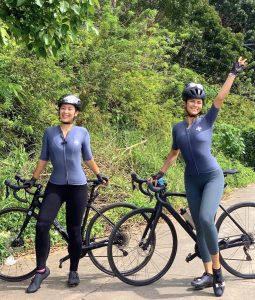 "Just a year ago though, my friend Gazini randomly, out of nowhere, picked me up from home to bike with her to the South of Cebu. I felt really excited and motivated to get back on track because it's very nostalgic and brings back so many great memories. And since then, the rest was history. We've been joining different groups, tried different routes and conquered different heights. I've met so many cyclists with very inspiring stories in the bike community who kept me feeling motivated too. I also look forward to the sights and the adventure that comes along with it."
Yumz Mariot. Branding & Marketing Consultant
"I used to bike along with rock and wall climbing. I am lousy with ballgames which is why. Our usual route were Talamban and Mactan but one time, managed to ship gears all the way to Dumaguete for a quick ride to Valencia, the next town located at a higher elevation. Those were days when I did it for fun and what bike I was using did not matter."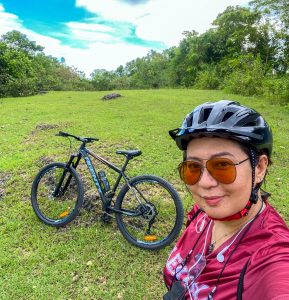 "Fast forward to 2021, a year after the pandemic lockdown began, I realized I have been lazy to do any fitness routine. Too caught up on juggling between house chores and Work from Home deliverables (I work as a Branding and Marketing Consultant), I started to feel my body needs to move as much as my brain does. A hysical fitness routine is as important as what I eat, or what I read or watch. So I decided to invest on a decent MTB, just very recently and got myself a much necessary restart. What motivates me even more is the area where I currently reside at. It is vast, fresh, green and safe for solo bikers like me."
Prime Sarino. Digital Media Creative
"I started biking as a young teenager and I got the idea to start it as an adult hobby 3 years ago. I was already into running and I thought it would be great to venture into another outdoor activity to keep me occupied after work hours and weekends. I was set to travel for a year so I had to put aside the idea first but came pandemic. We were all forced to stay put and everything was put on hold. Cycling became my diversion. My cyclists friends invited me to quick and short rides. I enjoyed my first 50km ride and the sceneries and routes most of all. It also helped channel a positive mindset during the hard hit season of the pandemic. Not to mention it's also another way to stay fit when we were forced into inactivity during the quarantine."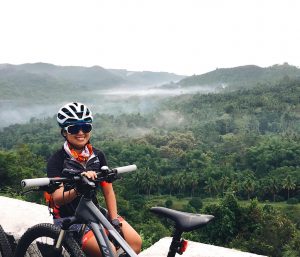 Next in Part 2, we ask the ladies about their cycling experiences and memorable moments…
by: Zen
#CebuPride:  Cebuanos in Multi-awarded Pride-Themed Films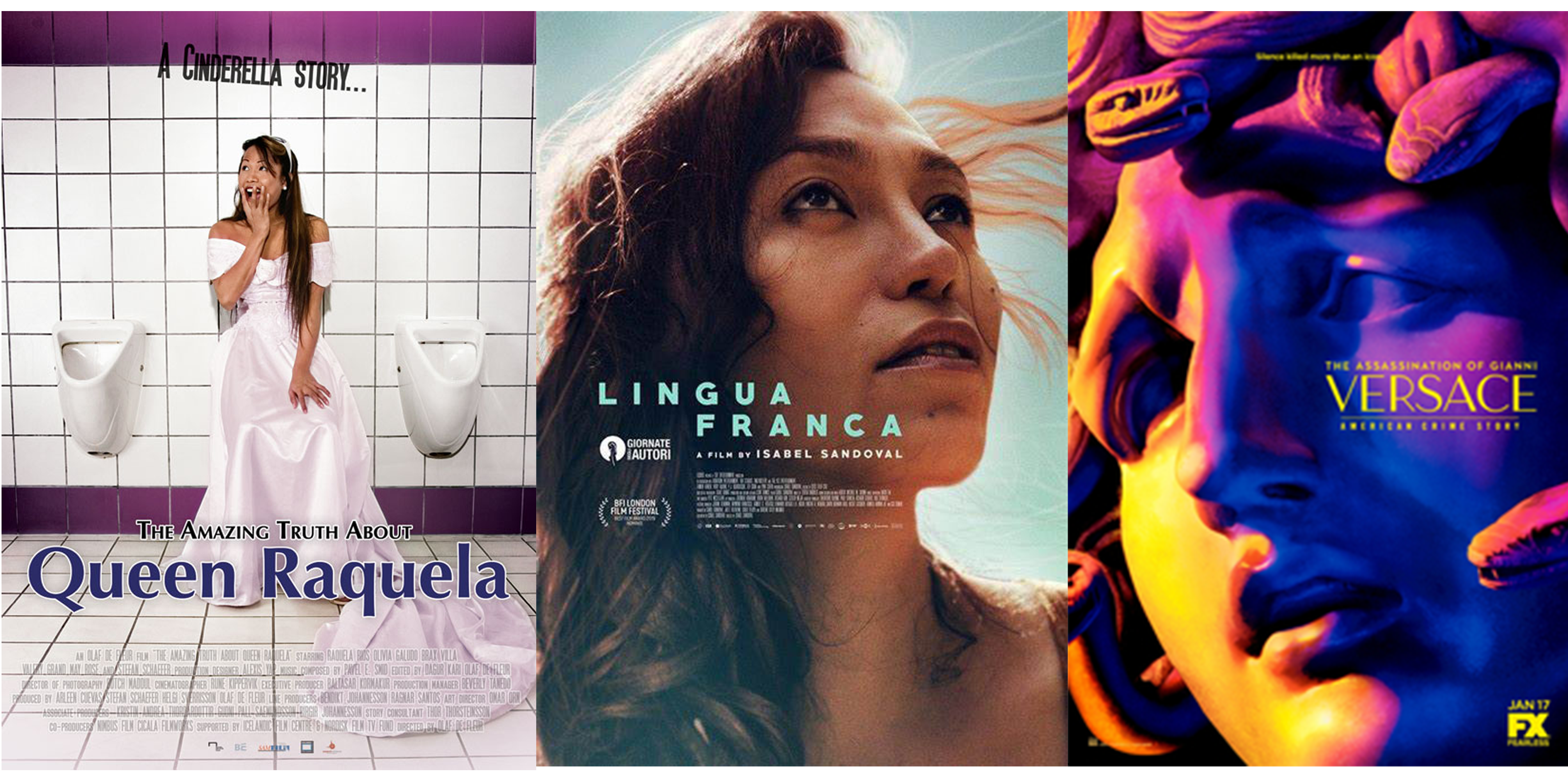 Multi-awarded International Gay Movies with Cebuano Lead Casts
By:  Allain Dumon Fonte
Pride-themed movies are starting to invade the film industry as people become more accepting and are more intrigued on the stories about LGBTIQ.  Many have shared the intensity of emotions and laughed with the craziest jokes on gay-themed movies.  In the Philippines, these kinds of movies were questioned as to their morality and their message to the society.  The strong influence of the country's religious standards had branded gay-themed movies as sex-oriented and nothing more.  Yet, with Thailand's more tolerant culture, Thai BL (Boy's Love) movies and television series have created a new perception to the viewers; and that is gay-themed movies are remarkably alike to all other movies – there is romance, comedy, drama, and the continuing struggle of living like normal people.  Hence, Thai BL TV series have a massive following all over Asia.  At the end of 2019, they became available in Netflix and are being watched by millions of viewers all over the world.
The Philippine film industry is not that far from Thailand's.  Some of the LGBTIQ-themed movies and television series are slowly getting a following in Asia and are now accessible to viewers worldwide.  A few of these pride-themed movies that casted or directed by a Filipino have already been receiving nominations and awards from Golden Globe, The Berlin Film Festival, the Venezia Film Awards, and even the Emmy's…and the Filipinos in these films hail their roots from Cebu!
1. Lingua Franca
Lingua Franca is a film directed by a Cebuana, Isabel Sandoval.  Sandoval also plays the main character of the movie, and she even wrote the screenplay.  Lingua Franca tells the story of Olivia, an undocumented transgender woman in New York who works as a caregiver to a senile old-lady of Russian-decent.  When Olivia is challenged to attain legal status in the US, she is left with a "marriage-based green card".  While in search for her groom-to-be, she becomes romantically involved with Alex, Olga's grandson.
The film is now available on Netflix and has received positive reviews from the media.  Stephen Dalton of the Hollywood Reporter wrote Lingua Franca is a "heartfelt personal statement rooted in timely, gripping issues that obviously resonate deeply with its author, notably trans rights and Trump-era immigration anxieties".
Isabel Sandoval graduated summa cum laude with the degree in psychology from the University of San Carlos in Cebu, Philippines.  In New York, she pursued graduate studies in Film at NYU.  She is now currently residing in NYC, and already has award-winning films under her belt like Apparition, Lingua Franca, Senorita, Ritwal, The Unstoppable, and Judgement.
2. The Assassination of Gianni Versace: American Crime Story
This television series was aired in Netflix and has gained so much popularity because it showed the murder of world-renowned fashion designer, Gianni Versace, by a serial killer, Andrew Cunanan.  Based on Maureen Orth's book Vulgar Favors: Andrew Cunanan, Gianni Versace, and the Largest Failed Manhunt in U.S. History, this television series has 9 episodes of suspenseful scenes, and is star-studded with casts like Ricky Martin and Penelope Cruz.  However, the main actor who played Andrew Cunanan is Darren Criss who gained his popularity after being a regular on the top rating TV show, Glee.  Darren Criss hails his roots from Cebu, Philippines.
The Assassination of Gianni Versace: American Crime Story received positive reviews from critics. At the 70th Primetime Emmy Awards, it received 9 nominations, and won 3 awards, including Outstanding Limited Series and Outstanding Lead Actor in a Limited Series or Movie for Darren Criss.
Criss was born and raised in San Francisco, California, USA.  Criss was raised as a Roman Catholic and attended roman catholic schools.  He later moved to Michigan where he studied Bachelor of Fine Arts major in Theatre Performance and minor in music at the University of Michigan.  Criss's father, Charles William Criss, is a banker and served as CEO of the East West bank in Honolulu, Hawaii.  Criss's mom, Cerina, is a native of Talisay, Cebu, Philippines.  When he was younger, he visited Cebu a couple of times with his mother.  Darren Criss is very proud of his Cebuano roots and wants to portray Filipino characters in films and in theatres to promote visibility of the Filipinos in the American films.
3. The Amazing Truth About Queen Raquela
     The Amazing Truth About Queen Raquela premiered at the 2008 Berlin International Film Festival where it grabbed the Teddy Award for Best Feature Film.  It was also awarded the Grand Jury Prize in the 10th 2008 Cinemanila International Film Festival at Malacañang Palace's Kalayaan Hall.  It starred Raquela Rios also known as Minerva to her Cebuano friends.  Raquela  is a local of Mandaue City, Cebu, Philippines.  The film is directed by Icelandic film director, scriptwriter, and producer, Olaf de Fleur Johannesson.
Raquella Rios is a native of Mandaue City, Cebu, Philippines, and she went to the University of San Carlos in Cebu, studying sociology and anthropology.  Before finishing her studies, Raquella left the Cebu and went to Iceland after being casted by Icelandic film director, scriptwriter, and producer, Olaf de Fleur Johannesson for the movie The Amazing Truth About Queen Raquela.  She is now based in Bangkok, Thailand as a fashion stylist and wardrobe assistant to some local Thai movies.  Raquella is also an activist for sex workers rights and trans rights in Southeast Asia; pushing for the recognition on the choice of their gender and the right to change their birth names.
There are still plenty of pride-themed films in the Philippines that gained recognition all over the world; yet these movies mentioned are special because of the talented Cebuanos that have  brought Cebu to world.  They truly are #CebuPride.