You Can Rent This Beautiful Bahay Kubo on AirBnb, and It's in Cebu!
A rental property in Carmen couples the rustic charm of a traditional Filipino hut with modern comforts for a unique and authentic local experience.
"Bahay kubo, kahit munti ang halaman doon ay sari-sari," goes the old Filipino folk song that depicts how the traditional native housing, although small, can host a wide array of produce. The kubo's bamboo walls and thatched roofing has hardly changed over the past years, but it's certainly given a facelift in Mark Simpson's latest property.
With two rental properties already in the area, Hong Kong-based Mark decided to provide tourists with an authentic local experience. "The original idea was to house my wife's family, who lost their house during Typhoon Yolanda," he explained. "They stayed for a short while, then decided to rebuild and continue farming, so the house was left unused."
The circumstances allowed Mark to orchestrate major upgrades to turn the house into an attractive vacation spot for travelers who want to stay in more traditional accommodations. Of course, this Bahay Kubo is given a more luxurious spin. Designed by architect Gene Taatjes, the house features the usual bamboo walls and cogon grass roofing, but in a more modern shape.
Inside, the furnishings were custom-made by driftwood sculptor James Doran Webb, who takes Spartan pieces and adds unique touches—goat skin seats on the bar stools, dried bamboo stems to accent the windows, and chandeliers of cascading capiz shells. "All the tugas (molave) wood used in the frames and throughout the property is reclaimed from driftwood, hence complying with our policy of cutting no trees to make our furniture," Mark says, adding that they'd taken their environmental sustainability a step further. "All the electricity is generated by 2.4KW solar panels."
The house has no air conditioning, something that Mark says they won't need when they're on the property. "It's an experience of being a little close to nature, perhaps. By using these natural materials, coupled with the design of allowing the free-flow of air, there really is no need for air conditioning, even in the summer."
The experience continues gastronomically, with the properties' chef and her team offering Cebuano and Filipino dishes. "Our focus is always on freshly prepared food, using as many local ingredients as possible," Mark states. "Fish and seafood play a massive part in the food served, whether it be tangigue (Spanish mackerel) in a kinilaw, or fresh yellow fin tuna as part of a salad nicoise. We even use fresh mozzarella cheese (mozzarella di buffalo) made from local carabao milk on pizzas that come out from our wood-burning ovens."
Already with a lot to offer, the property will soon have more to entice guests to experience living local. "We'll soon have seating around our jackfruit trees, and a plunge pool in the garden," Mark says of expansion plans. For now, though, there are a number of experiences that this Bahay Kubo has to offer. "I personally enjoy sleeping in the upstairs room, under the mosquito net and seeing the beautiful light that comes through the capiz windows as the sun rises," Mark admits. We can see why going native might actually be a great idea.
Luyang, Carmen, Cebu
(852) 9162 5321
Photography by Jon Unson
Trendy Renovation Ideas for the Home or Condo. Part 4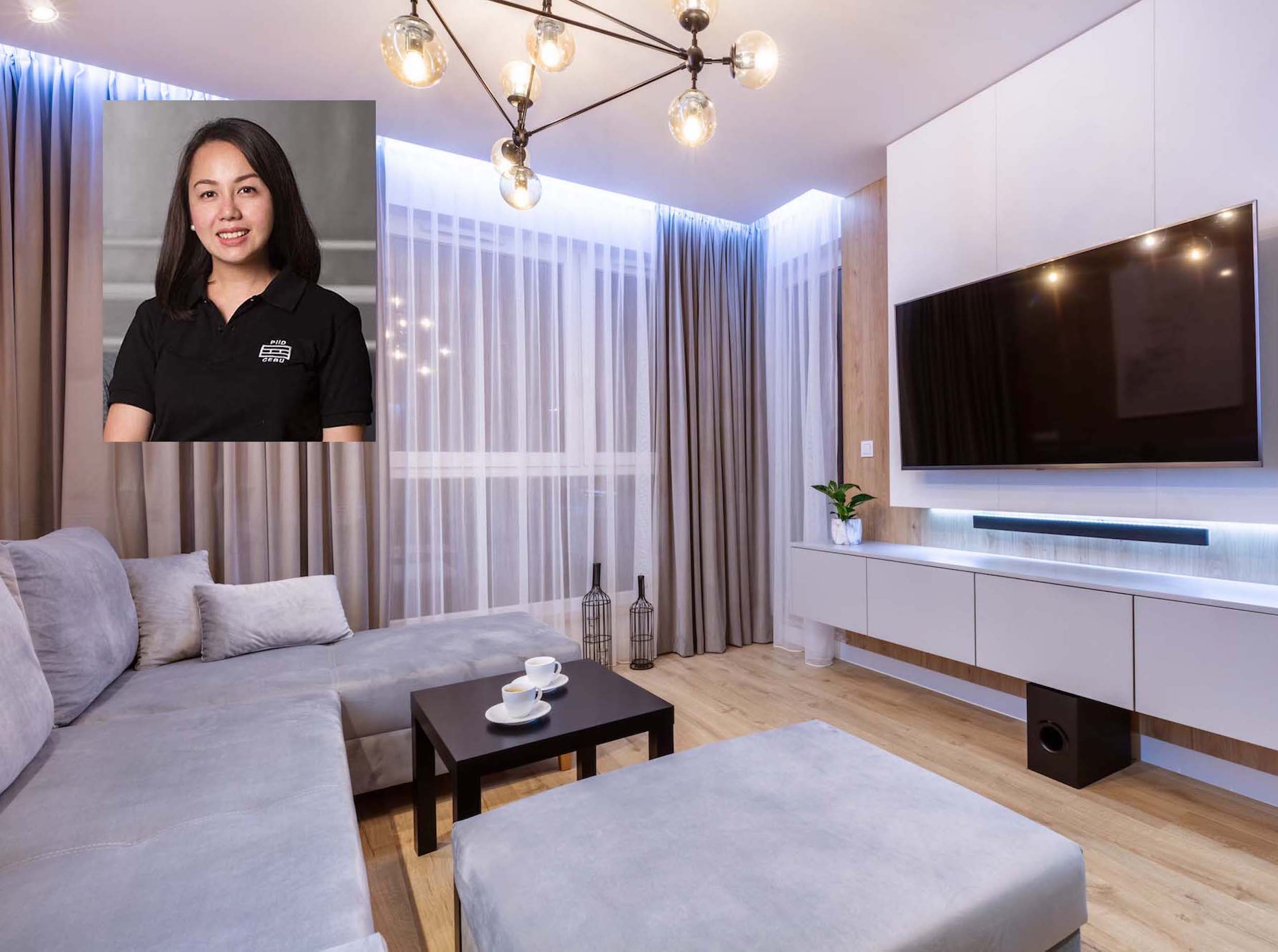 by Christa M. Cañizares IDr.
Part 4:  Upgrade your Choices
A.  Create different moods with lighting. The use of warm colored indirect lighting such as lamps, colored LED back lights, or even string lights can create a cozy and relaxing vibe after a day's work.
B.)  Convert to smart home systems. From door locks, CCTV cameras, you'll also be able to control and turn on lights, appliances even if you're away from home. All you need is a wifi connection and the applications on your mobile phone.
C.) Hire a professional interior designer. We always get an impression that hiring a professional would be expensive, but they actually help you make the best choices and save you from making bad purchases.
Trendy Renovation Ideas for the Home or Condo. Part 3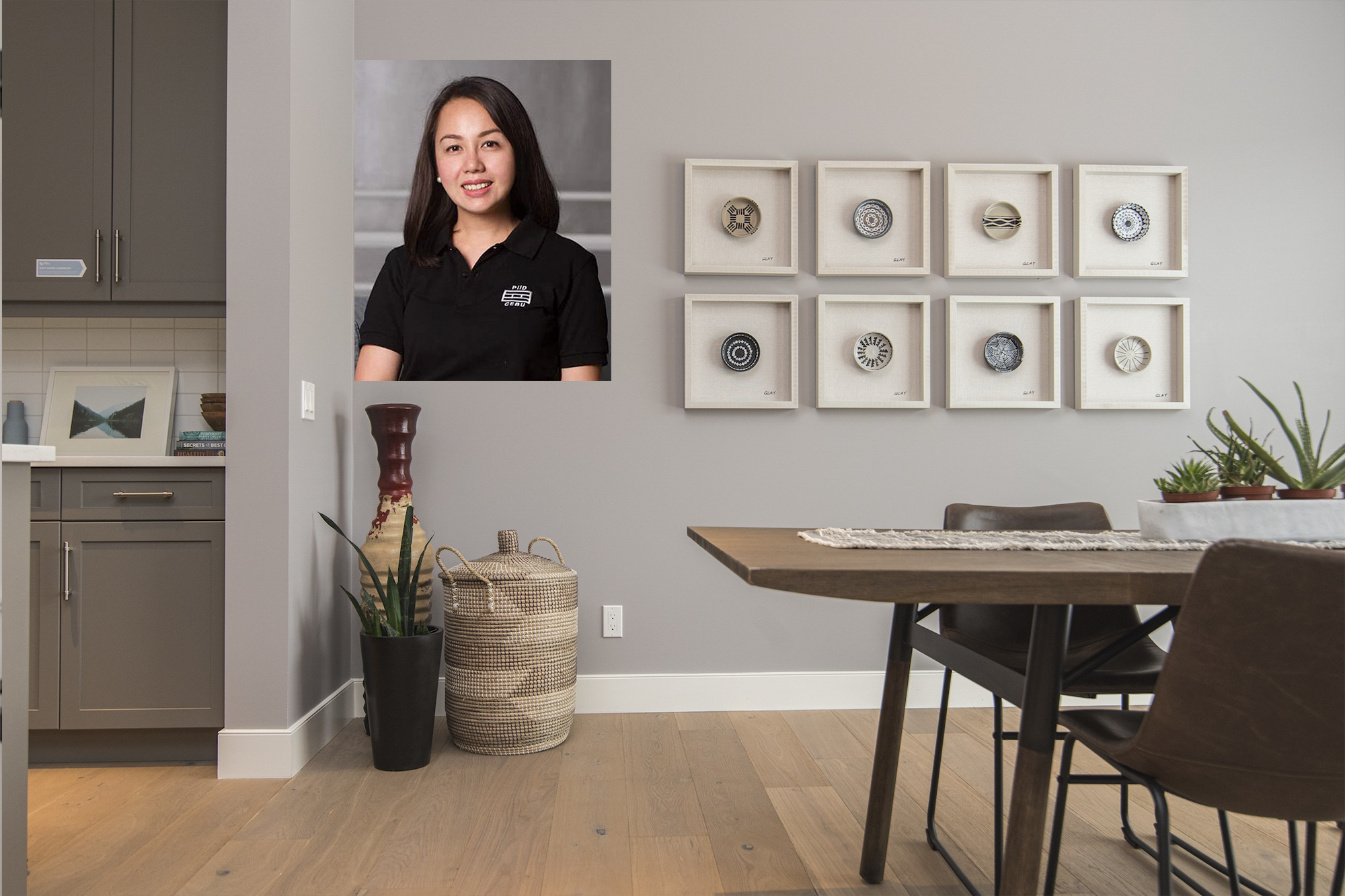 by Christa M. Cañizares IDr.
Part 3: Maximize Impact of Small Spaces
A.)  Storage spaces. You can go with concealed storage systems such as built-in cabinets on walls, under the bed or seating. Keep the items that you use often more reachable than the occasional ones. Choose what works best for your space and for your convenience.
B.)  Showcase your collection of interesting conversation pieces, like items you acquire from past travels, an artwork, an heirloom, coffee table books or a collector's item. Make sure to save a special place for them in your home.
C.)  Move things around to attract renewed energy into your space. May it be moving a sofa to the adjacent wall, creating a dining nook near a window, shuffling your accessories on to a different shelf? Little efforts go a long way.
Trendy Renovation Ideas for the Home or Condo. Part 2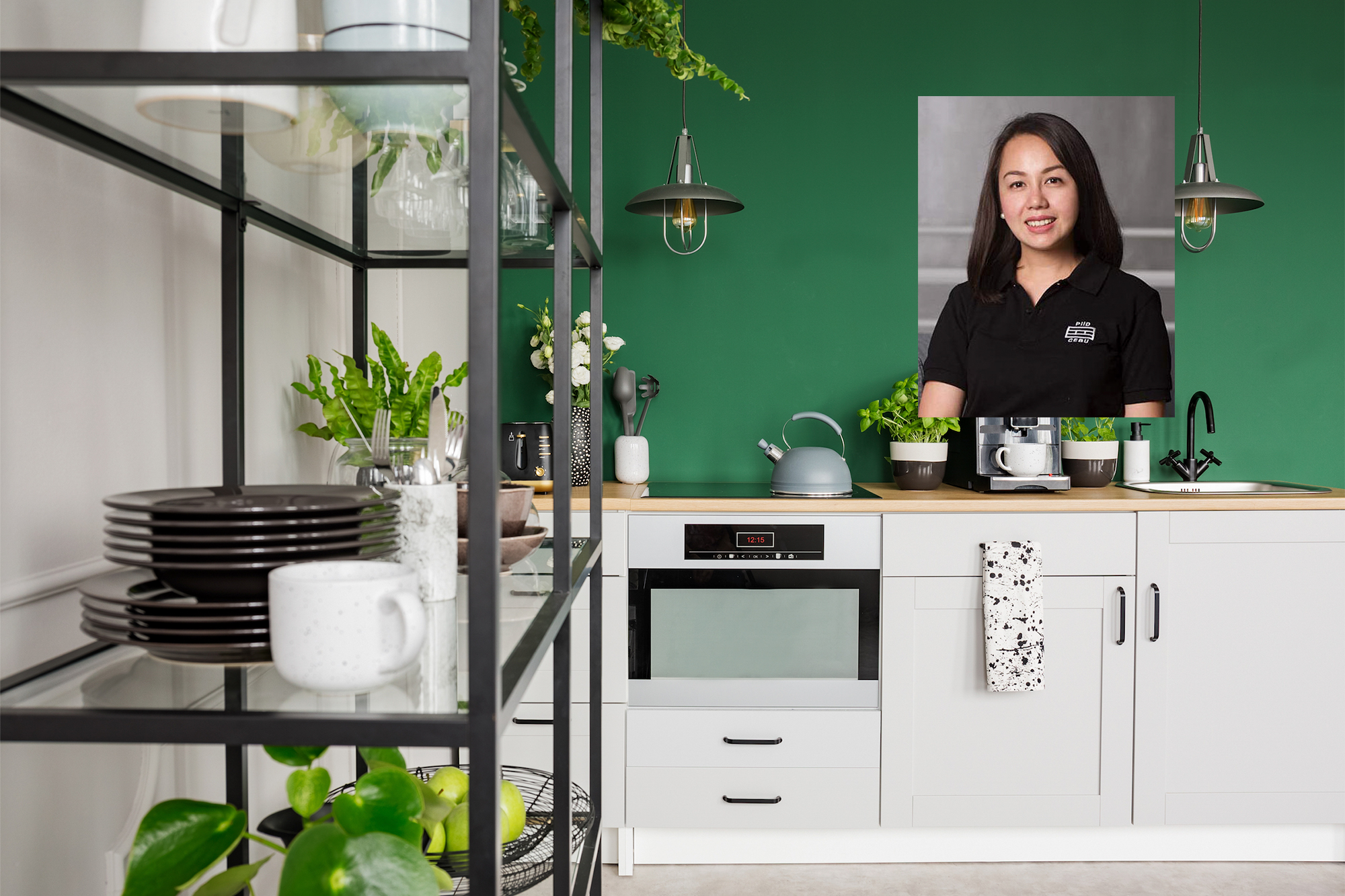 by Christa M. Cañizares IDr.
Part 2:  Create Visual Interest
A.)  Update your space with a fresh coat of paint. Some would love the white / minimalist theme, but one must also not be afraid to make a bold statement and have an accent wall, or even a wall mural.
B.)  Mix materials and textures to create depth and contrast. Wallpaper is an amazing decorative material that you can use for an instant upgrade. Another inexpensive approach is to use patterns and texture on soft furnishings such as curtains, pillows and sheets.
C.)  Setting up a coffee station, bar carts, vinyl corner, or workstation seems to be a trend to the young professionals nowadays.  Add functional pieces that serve as décor at the same time.