Tess and Herve Lampert Open Up Their Stylish Home at 32 Sanson
As the creative force behind international furniture brand DEDON and with a rich experience in designing spaces, Hervé and Tess Lampert welcomes us to their latest collaboration—a chic city home in the oasis that is 32 Sanson by Rockwell.
Dressed in a white peasant top and high-waisted flared jeans, Tess Lampert is the gracious host as she ushers us into their new family home at 32 Sanson by Rockwell. At the moment, she explains, her husband Hervé is going through the rooms of the two-bedroom unit with the workmen, taking note of any additional work or finishing that needed to be addressed. "It's a little hectic," she explains, sharing that she had bought additional accents for the home that very morning. "The unit is still really a work in progress."
Of course, it's completely understandable that some final aspects of the project might have gotten left behind—since the unit was turned over in January, the couple had been flying regularly between Cebu and Europe. Thankfully, the couple's strong background in design means they had a vision for the space that made decorating it seem almost natural.
As the managing partner of DEDON, Hervé is savvy to the world of sophisticated furniture design, while Tess has had a strong hand in designing many of the family's personal spaces and the ultra-chic DEDON Island Resort in Siargao. "I think this is my sixth time working on interiors," Tess shares, naming the different properties the couple had acquired over the years. "This time, it was a lot easier, especially when I saw how 32 Sanson had come alive this past year. I can't really say how much French, German or Filipino sensibilities came into play in this unit, but I must say a lot of it was inspired by Rockwell's style."
That's certainly true—the experience of visiting the Lampert's new unit really begins with walking down the landscaped paths under 32 Sanson's completed Gmelina tower, its sleek and modern façade softened by lush greenery. Glass double doors lead into the lobby, which was created by Rockwell's regular collaborator Butch Valdez. An oversized painting anchors a casual sitting area, dictating the color palette of rich oranges and earth tones.
The colors become a more subdued composition of blue and gray as you make your way into the hallway that leads to the unit, something that Tess further employs into their own space—being the first unit from the entrance, the seamless transition from the public areas into the private makes their home feel more spacious than it already is.
A mirrored wall that runs the length of the unit's living areas further enhances the feeling of airiness, as does the three meter ceiling height. Gray, deep blue and white furniture is a sophisticated way to add details while avoiding the visual clutter. "I had just finished dressing up our Saint-Paul-De-Vince home," Tess shares, referring to their family home in the French Riviera. "I think I still have a bit of a hangover from the French gray colors."
Aside from picking up on tones from Rockwell's own color palette, Tess used a painting she had found at Pottery Barn in Manila as inspiration. The abstract watercolor has various shades of gray that fades in subtle oranges. "My rule of thumb, whether in cooking or designing interiors, is to gather materials first. In cooking, that my ingredients; in designing, it's the furniture," she reveals. "Having this strategy cuts your stress in half—you don't have to spend so much time trying to find the pieces that match your plan. It's especially useful when you're living somewhere like Cebu, where options and sources can be limited."
The rest of the living room is kept minimal. A glass-topped round table completes the dining area, while a graphic rug is a soft dividing feature that defines the TV area. A sofa from Dimensione is the focal point, with pieces like the Scandinavian-inspired side and coffee tables complementing the clean and contemporary feel. Personality comes into play with interesting lighting fixtures, such as the chandelier from Ilaw Atbp. in A.S. Fortuna. A console table stands across the sofa, and is one of Tess' favorite pieces in the home. "It's from Ito Kish," she explains. "I just fell in love with the color—how it has shades of white and gray. I also really like its nod to modernism." Potted greens from Our Home give the room a breath of life, and mimics the greenery of the outdoors revealed by the large sliding glass doors.
The terrace almost runs the entire length of the unit, which allows the residents to enjoy the lushness of the trees and creek behind the property. Right now, a round outdoor table from DEDON stands atop the bright grassy space, although Hervé admits this might see a lot more changes in the future. "We have a lot of outdoor furniture," he says with a laugh, referring of course to DEDON's extensive collection. "We might put in some lounge chairs here, so we can entertain more outside."
That's not to say, though, the couple had been entertaining a lot recently. Because they had just moved in, the home hasn't seen too many guests. "But family and friends who have seen it tell us that they love everything about it," Tess adds.
There was certainly a sophisticated but approachable charm that permeated throughout the home. The bedrooms feature upholstered headboards, made less formal with cool gray hues and lighter-colored linens. Key pieces like mirrored drawers and a sleek secretary added to the space without creating clutter.
One of the most charming features in the home, though, are the bathrooms, which were filled completely with shiny mosaic tiles in different shades of gray. "They're just from Cebu Home Builders," Tess says about where they had gotten the tiles. "Hervé was wondering if it was a bit too much, but we love how it ended up looking. It still feels cozy, but with a lot of style."
The home is clearly a collaborative effort between Hervé and Tess, and it's lucky they have the taste and know-how that allowed them to really create a space that reflected the life they wanted to live. "There were some negotiations, but at least our preferences weren't too different from each other," Tess admits with a laugh.
At the end of the day, how the 32 Sanson unit came together shows off how well Tess and Hervé collaborate in life and on spaces. By bringing together their tastes and working with the pieces available to them, the couple was able to create a homey but chic residence that works for their lifestyle. That, Tess feels, is something that's particularly important. "It's all about the feel," she shares. "The design aesthetic of the space has to create an atmosphere and energy that you like being around in. That's what transforms a house into a home."
Trendy Renovation Ideas for the Home or Condo. Part 4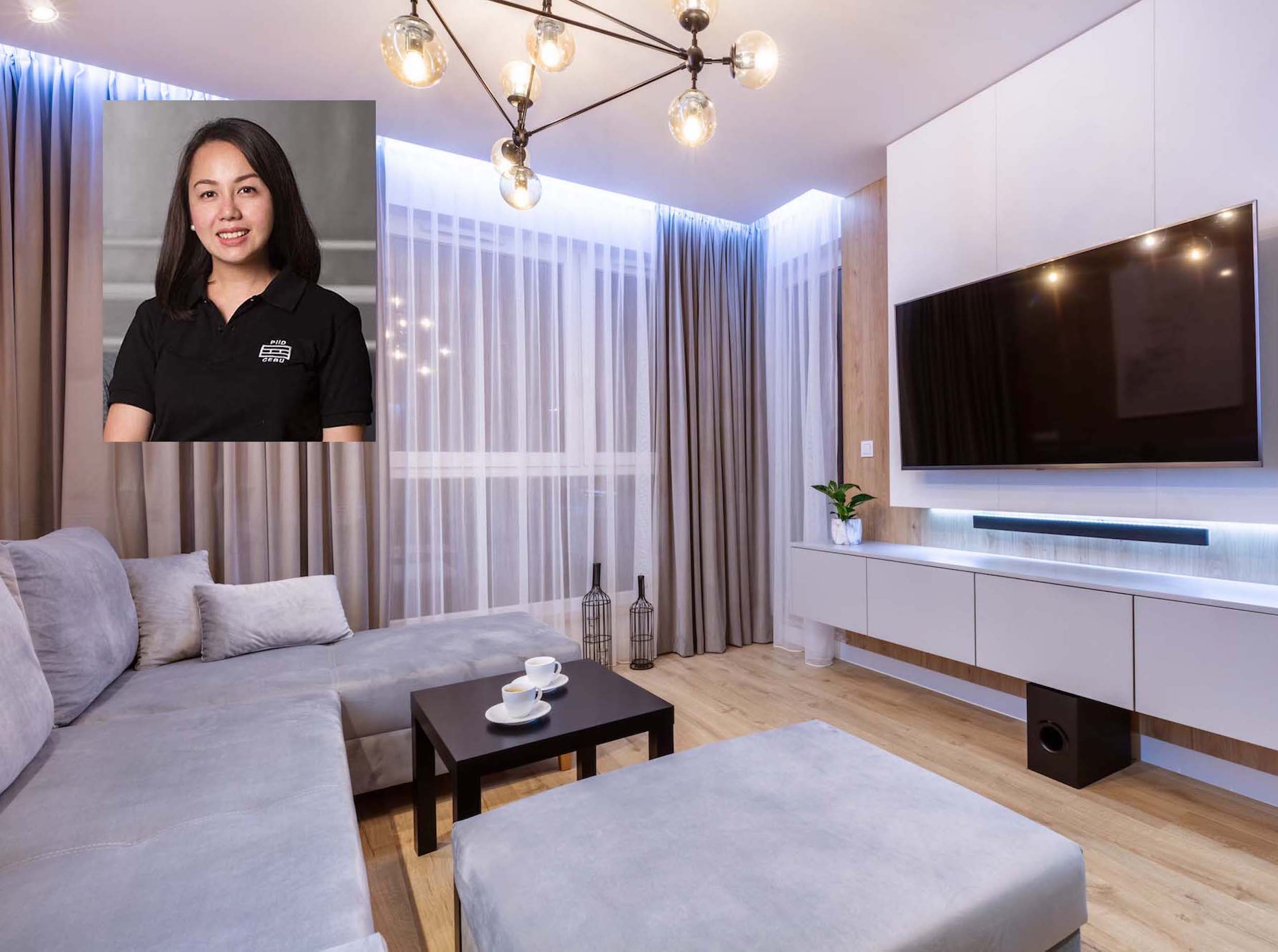 by Christa M. Cañizares IDr.
Part 4:  Upgrade your Choices
A.  Create different moods with lighting. The use of warm colored indirect lighting such as lamps, colored LED back lights, or even string lights can create a cozy and relaxing vibe after a day's work.
B.)  Convert to smart home systems. From door locks, CCTV cameras, you'll also be able to control and turn on lights, appliances even if you're away from home. All you need is a wifi connection and the applications on your mobile phone.
C.) Hire a professional interior designer. We always get an impression that hiring a professional would be expensive, but they actually help you make the best choices and save you from making bad purchases.
Trendy Renovation Ideas for the Home or Condo. Part 3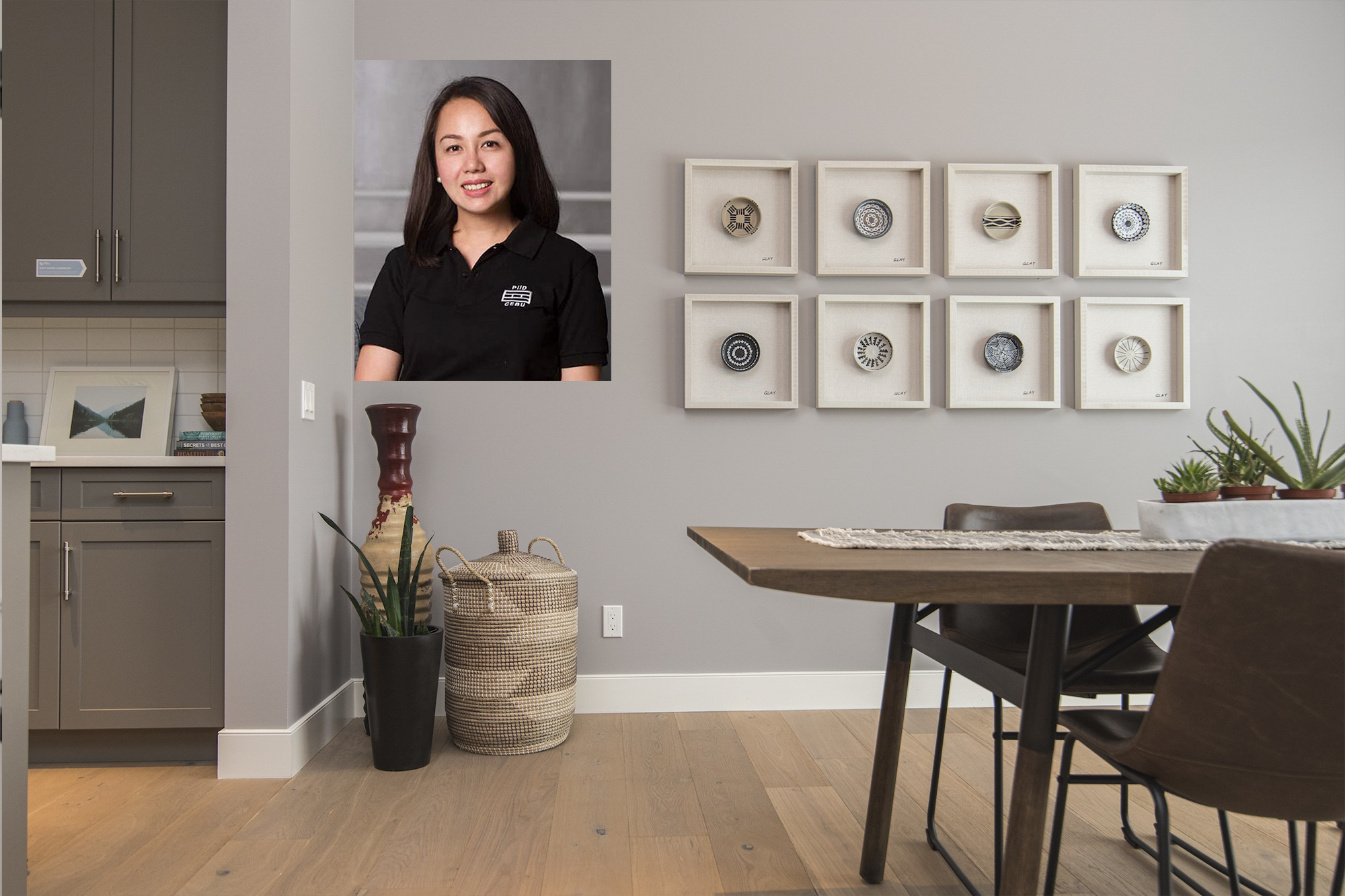 by Christa M. Cañizares IDr.
Part 3: Maximize Impact of Small Spaces
A.)  Storage spaces. You can go with concealed storage systems such as built-in cabinets on walls, under the bed or seating. Keep the items that you use often more reachable than the occasional ones. Choose what works best for your space and for your convenience.
B.)  Showcase your collection of interesting conversation pieces, like items you acquire from past travels, an artwork, an heirloom, coffee table books or a collector's item. Make sure to save a special place for them in your home.
C.)  Move things around to attract renewed energy into your space. May it be moving a sofa to the adjacent wall, creating a dining nook near a window, shuffling your accessories on to a different shelf? Little efforts go a long way.
Trendy Renovation Ideas for the Home or Condo. Part 2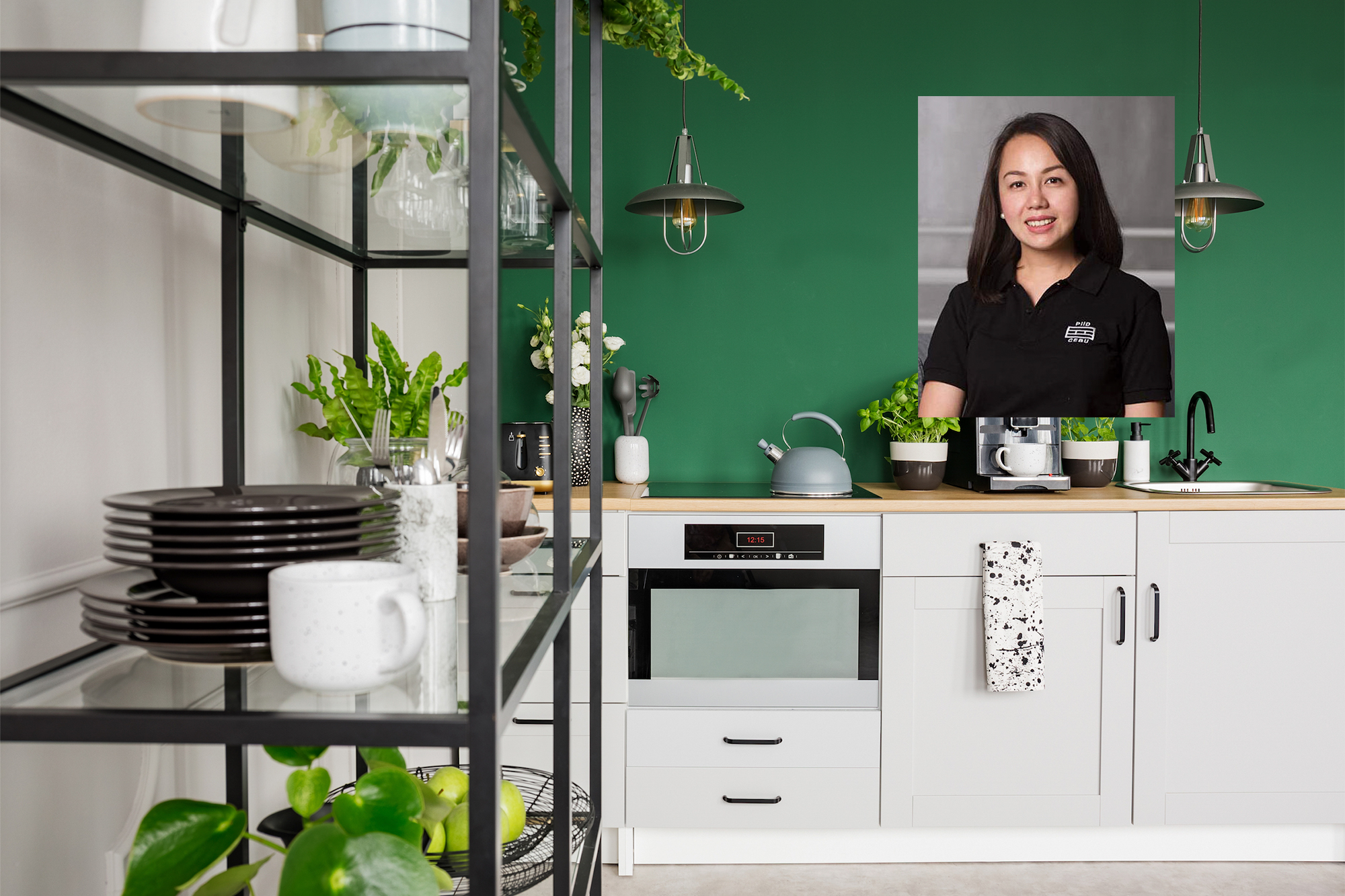 by Christa M. Cañizares IDr.
Part 2:  Create Visual Interest
A.)  Update your space with a fresh coat of paint. Some would love the white / minimalist theme, but one must also not be afraid to make a bold statement and have an accent wall, or even a wall mural.
B.)  Mix materials and textures to create depth and contrast. Wallpaper is an amazing decorative material that you can use for an instant upgrade. Another inexpensive approach is to use patterns and texture on soft furnishings such as curtains, pillows and sheets.
C.)  Setting up a coffee station, bar carts, vinyl corner, or workstation seems to be a trend to the young professionals nowadays.  Add functional pieces that serve as décor at the same time.