Seashore Seclusion: A Beachside Abode in San Remigio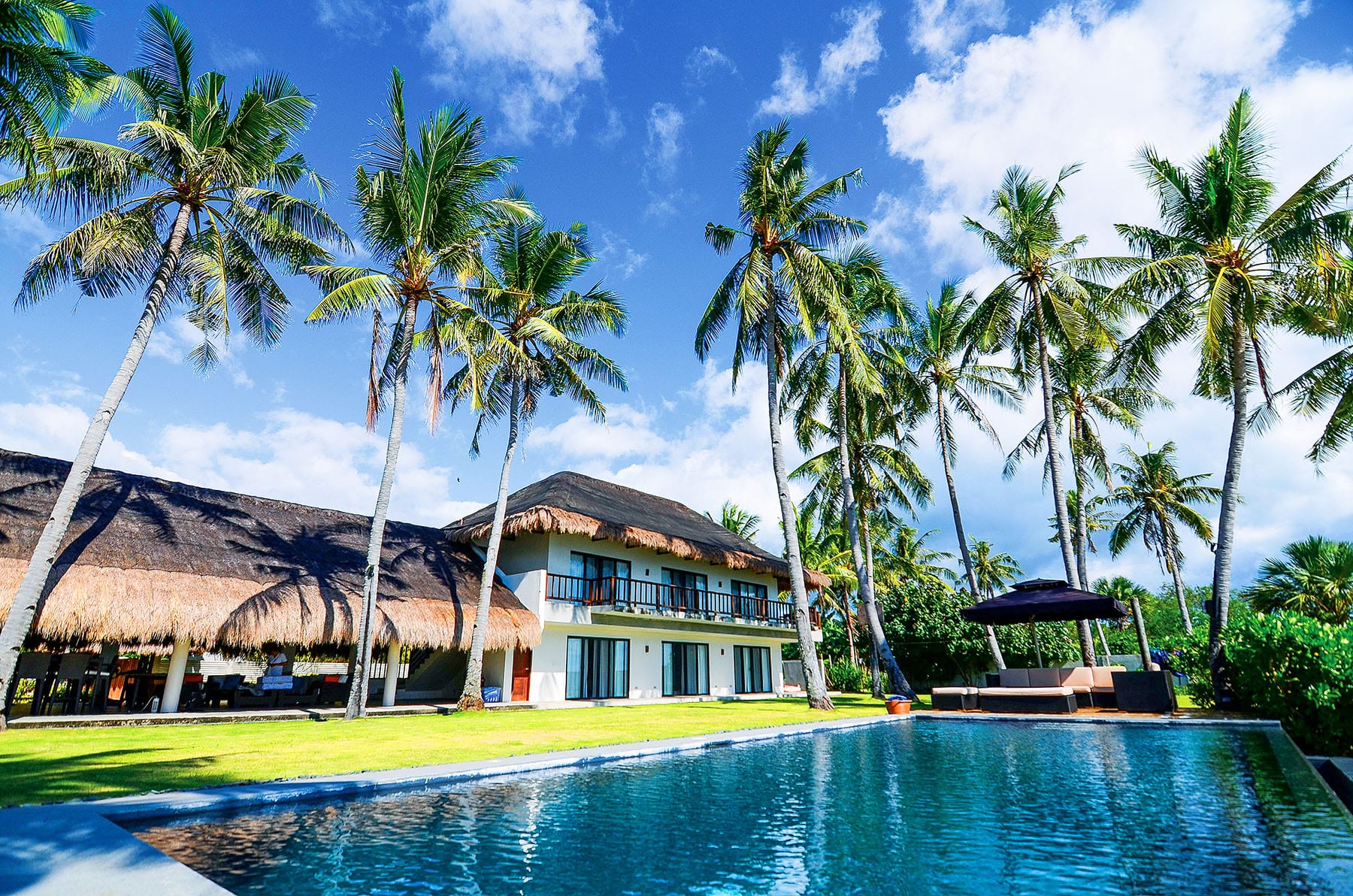 A cozy family getaway in San Remigio epitomizes the charm and simplicity of living by the sea.
by Shari Quimbo
photography Ezekiel Sullano
Admittedly, there are some challenges that come with living in Cebu; but having pockets of paradise being only a few hours' away is an upside that's hard to beat. One such paradise is San Remigio, a town that sits on the northwest side of the island, which means its serene shores are kissed daily by an amazing view of the sunset. Sure, you'll run into some traffic while driving out of the city, but what awaits you makes the drive up north an easy challenge to live with.
When a chance to visit one family's beachside getaway landed on our laps, we couldn't pass it up. After a brief struggle with Mandaue City traffic, we were soon cruising through the towns of the north while the crystalline blue waters of the ocean peeked through every few kilometers.
It wasn't long after when we found ourselves going up a pebbled driveway where a bamboo gate opened up to a footpath that led to the house. "We wanted to keep it simple," the owner explains, sharing that he came up with the design while going through photos of houses online. With a thatched roof, rounded columns and a grooved concrete fence, the space is cozy and informal—a place that definitely exuded a laid-back beachside feel.
The living areas integrate into each other, with casual dining set-ups arranged around the open space, while oversized couches surround a solid wood coffee table. There's a communal vibe that's slightly deliberate. "We have a lot of friends and family that come in during the weekends, so we created a space that's ready for that," says the owner. "We didn't want anything too formal. Some beach houses make you feel embarrassed to come in with your wet, sandy feet. We want a place where everyone would be comfortable moving around."
That said, the concrete floors, made for walking around barefoot, lead to the manicured grass where the infinity pool looks like its about to spill out into the beach below. The blues of the sea and sky complement the more natural tones of the house's wooden furniture pieces and painted white walls. Pops of color come in with the throw pillows, hammock and matching bright orange lounge chairs that are around the pool.
As if keeping with the house's casual vibe, the owner's trio of dogs roams freely around the property, curiously coming up to us for attention. "They just showed up one day," he laughs when I ask where he'd gotten the dogs, named Beer, Tequila and Scotch—perhaps giving proof of how fun weekends here can be. A bar sits by one of the dining tables and further cements this theory, as does the homemade lamp made from a bottle of Patron.
Off to the side of the house are the bedrooms, which are simple but spacious. "It's so there's space on the floor to bring in cushions for when we have a lot of people over."
The beach house took just two months to construct about two years ago. "Weirdly enough, we built this house while I was still living in Malaysia," shares the owner. "My sister manages a construction company, and I would just email them instructions and photos of what I wanted. Surprisingly, it was pretty easy."
Of course, when typhoon Yolanda hit northern Cebu, the house saw considerable damage. A quick browse through his photo gallery showed the roof completely ripped off the structure. "I came back the weekend after Yolanda. It took me almost a whole day to get here because we had to clear the road as we went," he recalled.
Repairs to the house took a backseat as the family helped residents around the area before they moved to reconstruct their own house. "It took a month or so to fix the roof and everything else that was broken," he says.
Now, the house is as inviting as ever. We spent the minutes leading up to sunset drinking beer by the pool. A few fishing boats float off the shore, with many locals walking through the beach. "I like the idea of having no fences and having people passing through," the owner shares. "I like that it's open. It makes the house feel more alive."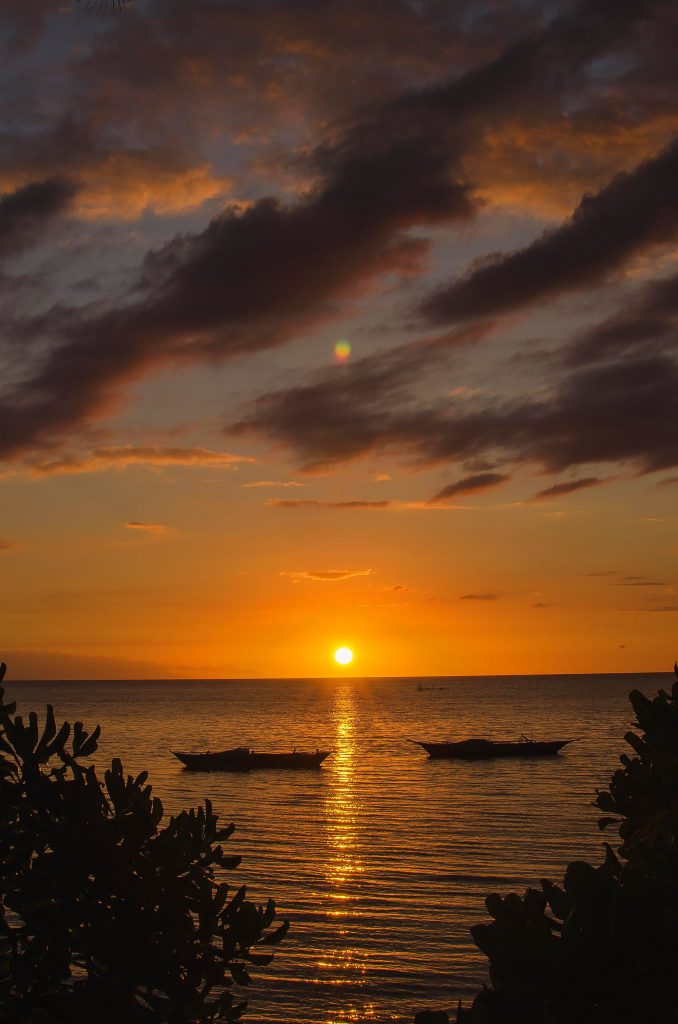 That, in a nutshell, describes the beach house. With its cheerful, casual corners, it surely feels lived in—as if remnants of the happy moments people have spent there still hang in the air and even add to its personality. It's not hard to understand why the owners look forward to the two-hour drive up on the weekends—if we had a space like this, we'd be heading north more often too.
(This article had already been published in Zee Lifestyle's April 2016 Travel Issue, "Beach, Please" on pages 98-101.)
Trendy Renovation Ideas for the Home or Condo. Part 4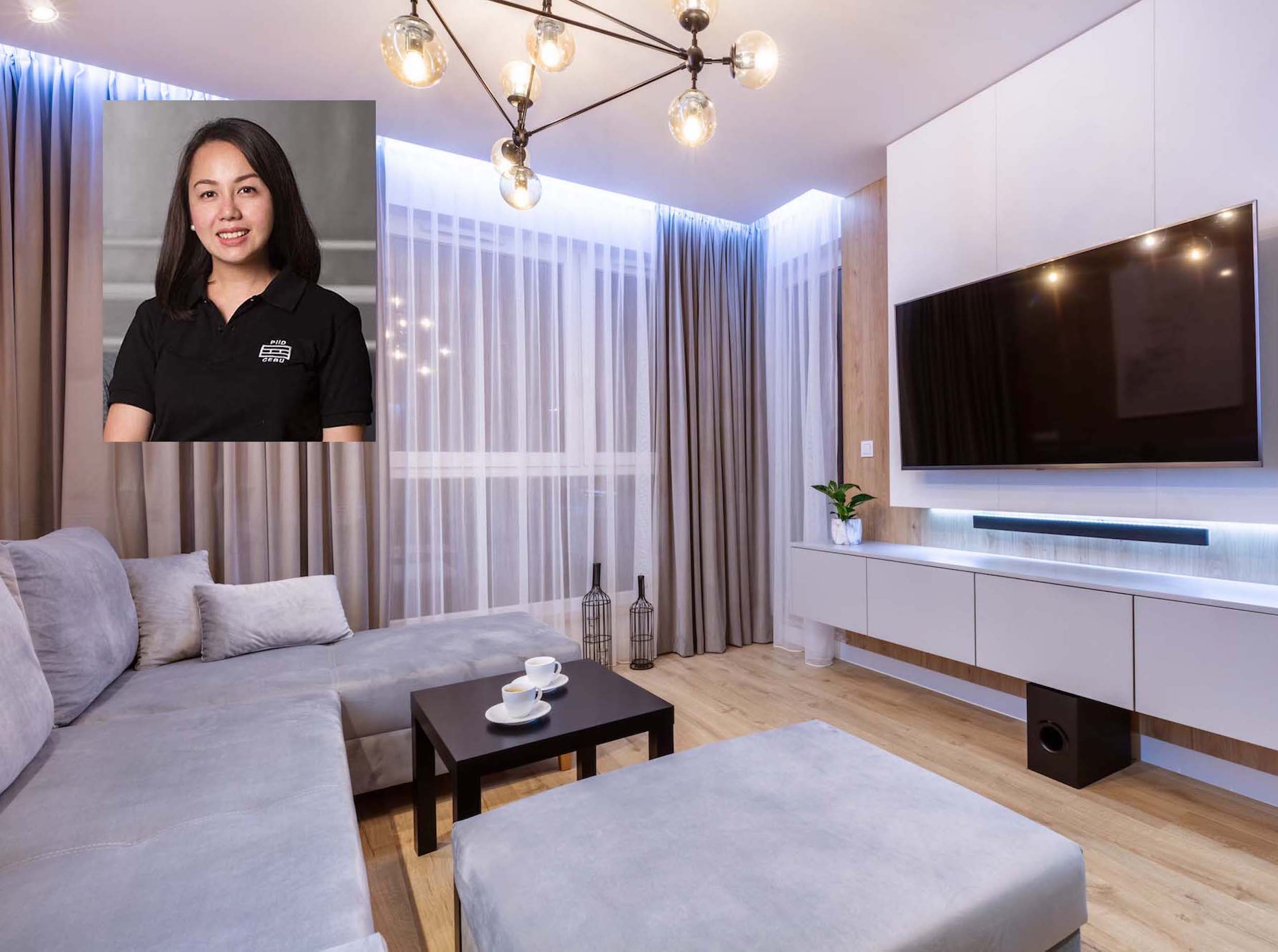 by Christa M. Cañizares IDr.
Part 4:  Upgrade your Choices
A.  Create different moods with lighting. The use of warm colored indirect lighting such as lamps, colored LED back lights, or even string lights can create a cozy and relaxing vibe after a day's work.
B.)  Convert to smart home systems. From door locks, CCTV cameras, you'll also be able to control and turn on lights, appliances even if you're away from home. All you need is a wifi connection and the applications on your mobile phone.
C.) Hire a professional interior designer. We always get an impression that hiring a professional would be expensive, but they actually help you make the best choices and save you from making bad purchases.
Trendy Renovation Ideas for the Home or Condo. Part 3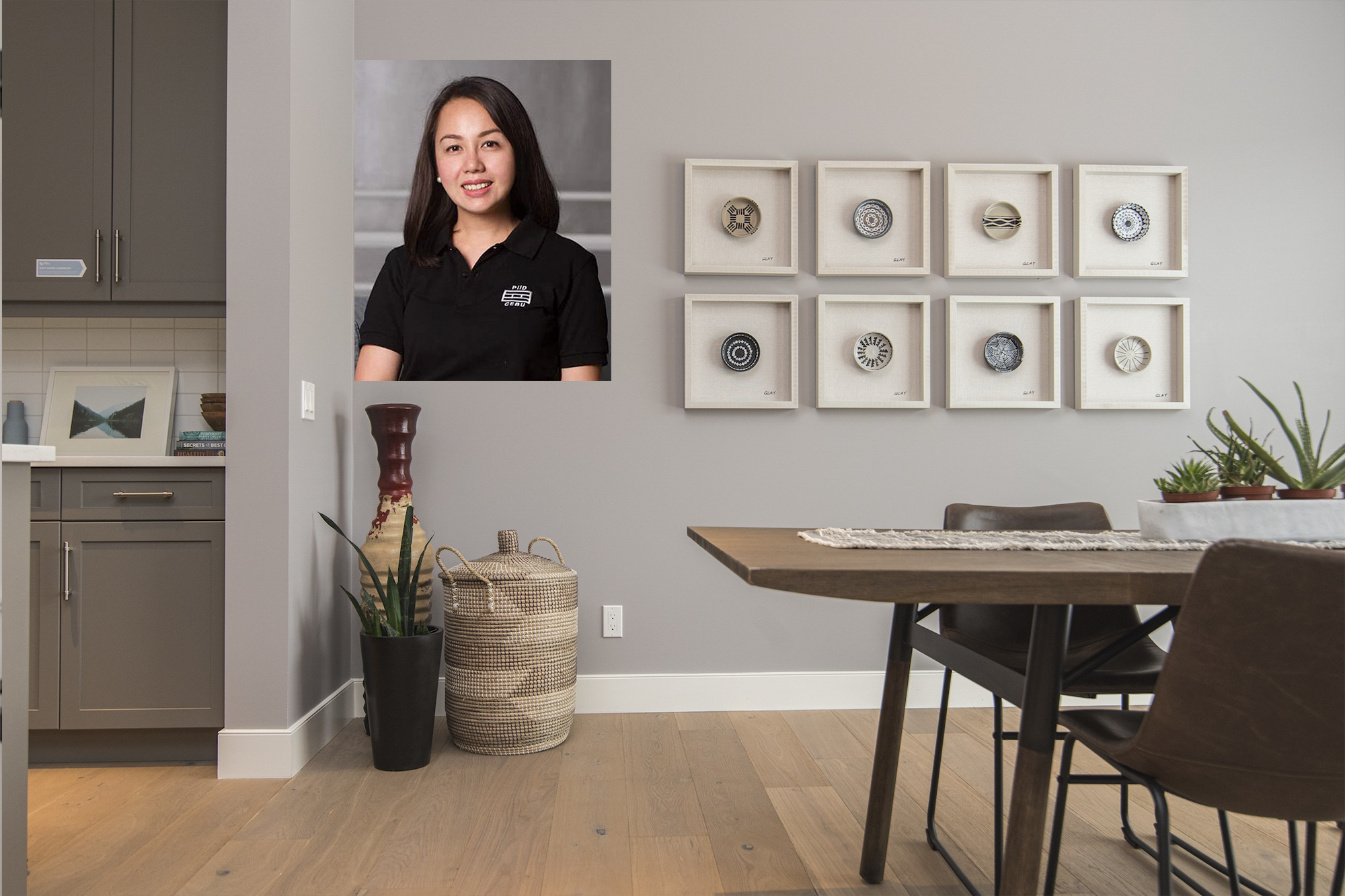 by Christa M. Cañizares IDr.
Part 3: Maximize Impact of Small Spaces
A.)  Storage spaces. You can go with concealed storage systems such as built-in cabinets on walls, under the bed or seating. Keep the items that you use often more reachable than the occasional ones. Choose what works best for your space and for your convenience.
B.)  Showcase your collection of interesting conversation pieces, like items you acquire from past travels, an artwork, an heirloom, coffee table books or a collector's item. Make sure to save a special place for them in your home.
C.)  Move things around to attract renewed energy into your space. May it be moving a sofa to the adjacent wall, creating a dining nook near a window, shuffling your accessories on to a different shelf? Little efforts go a long way.
Trendy Renovation Ideas for the Home or Condo. Part 2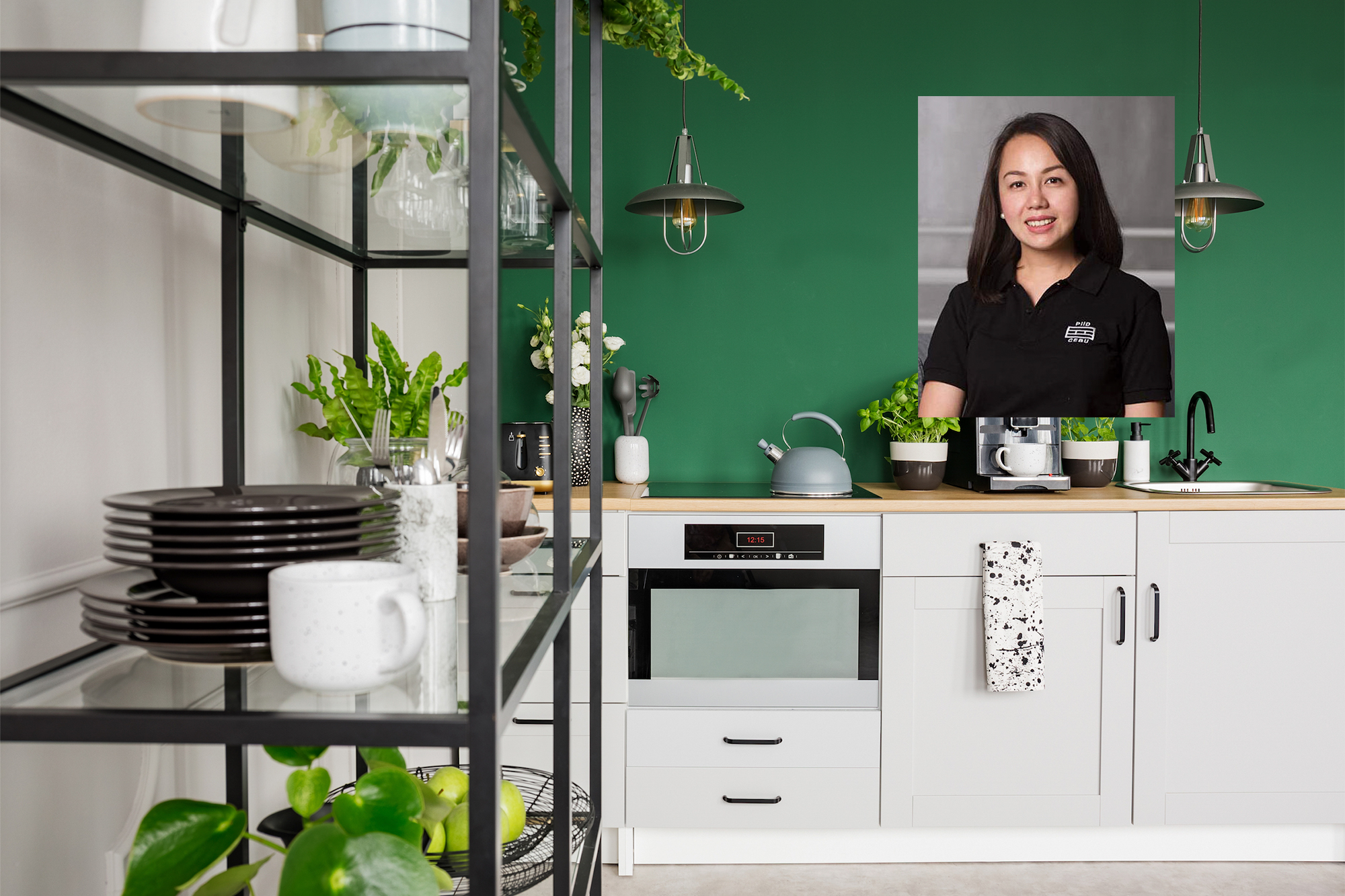 by Christa M. Cañizares IDr.
Part 2:  Create Visual Interest
A.)  Update your space with a fresh coat of paint. Some would love the white / minimalist theme, but one must also not be afraid to make a bold statement and have an accent wall, or even a wall mural.
B.)  Mix materials and textures to create depth and contrast. Wallpaper is an amazing decorative material that you can use for an instant upgrade. Another inexpensive approach is to use patterns and texture on soft furnishings such as curtains, pillows and sheets.
C.)  Setting up a coffee station, bar carts, vinyl corner, or workstation seems to be a trend to the young professionals nowadays.  Add functional pieces that serve as décor at the same time.