The Vagina Monologues returns to Cebu
If your vagina could talk, what would it say? If your vagina got dressed, what would it wear?
It's that time of the year again when the vaginas are coming… to Cebu, that is. Production company 2tincans Philippines, Inc. has been granted the rights for a V-Day Cebu presentation of The Vagina Monologues to raise money and awareness for local organizations that work to stop violence against women and girls.
The award-winning play is based on V-Day founder and playwright Eve Ensler's interviews with more than 200 women. With humor and grace, the piece celebrates women's sexuality and strength.
Through this play and the liberation of the word 'vagina', countless women throughout the world have taken control of their bodies and their lives. For more than sixteen years, The Vagina Monologues has given voice to experiences and feelings not previously exposed in public.
With a script that has, for the most part, remained unchanged, the challenge is how to put on a different show every time. This year's producing artistic director, Sarah Mae Enclona-Henderson has assembled a diverse cast of 20 women to bring the Monologues to life—Joan Saniel-Amit, Maxi Bolongaita, Laurie Boquiren, Cattski, Pami Estalilla, Bea Evardone, Chai Fonacier, Margo Frasco, Deborah Hayes, Candice Hintz, Gem Icamen, Gingging Navarro-Laude, Aleah Lim, Regal Oliva, Andrea Pateña, Stephanie Sitoy, Patty Taboada, Brazzy Valdez, Charlene Virlouvet and Jo-Ann Zaldumbide.
"With The Vagina Monologues being known more than ever as a successful, award-winning play, it is important to see that vagina monologues happen everyday," says Enclona-Henderson, who first brought The Vagina Monologues to Cebu back in 2001. "The stories are real and both women and men need to hear them."
This year's production will be for the benefit of Bidlisiw Foundation, Inc., a local non-government organization focused on helping the urban poor families and supporting women's causes.
The V-Day Cebu 2015 production of The Vagina Monologues is supported by The Henry Hotel, 22 Tango Records, Candice Hintz Photography, Castilex Industrial Corp., Hair by Gino Fonghe, Isidra Comfort Cantina, Jamaica Markets Corp. Koncepto Events, Makeup by Arnauld, MyAdvocacy, Saraban and Your House Doctors. Media partners include Y101 Always First and Zee Lifestyle.

THE VAGINA MONOLOGUES
Directed by Sarah Mae Enclona-Henderson
8:00 p.m. on May 23 and 30, 2015
Space 150, The Henry Hotel
For tickets and other queries, call 6332. 512 3134 or 260 7080.
Like V-Day Cebu on Facebook.
Meet the cast of this year's The Vagina Monologues
sittings editor Patty Taboada photography Candice Hintz graphics Ehds Javier makeup Arnauld hair Gino Fonghe locale The Henry Hotel
LONDON IN FULL BLOOM: An Exclusive Look at the recent Chelsea Flower Show
The Chelsea Flower Show in London, one of the most prestigious horticultural events in the world, returned in full glory in May 2023, captivating visitors with its stunning displays and landscape designs. Held annually on the grounds of the Royal Hospital Chelsea in London, this year's show proved to be a true feast for the senses, showcasing an array of breathtaking gardens, vibrant floral arrangements, and innovative landscaping. The 3-day event showcased 36 outdoor gardens, including four balcony gardens for small spaces. Inside the giant pavilion, blooms compete with each other, exotic flowers, roses, and many more.
The 2023 Chelsea Flower Show embraced a Nature's Harmony theme, with a strong focus on sustainability and mental health. The show's organizers emphasized the importance of sustainable gardening practices and biodiversity conservation, inspiring attendees to create beautiful outdoor spaces while preserving and protecting the environment.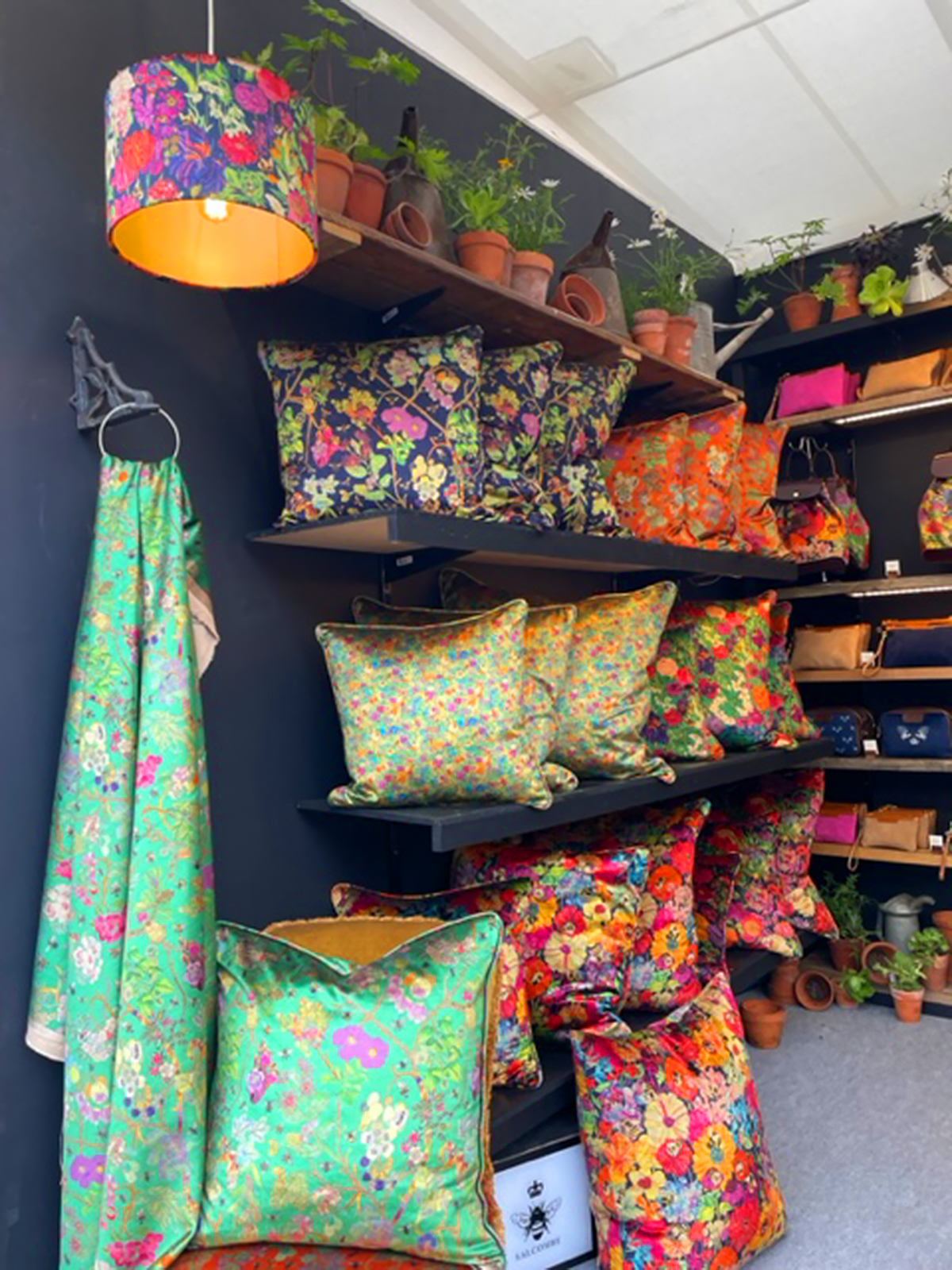 What's Cebu got to do with the Chelsea Flower Show in London? One person. James Doran Webb (https://www.jamesdoranwebb.co.uk), an Englishman working with driftwood, has been displaying his artworks for several years. James collects cast-off driftwood and shapes them into beautiful animal shapes that find places in some of the most iconic gardens. Leaping horses, owls, reindeer, and the occasional dragon, James Webb's creations are avidly collected by landscapers to add accent to gardens in all sizes, using cast-off wood, fitting perfectly with the sustainable element—something Mr. Webb has done quite well for the last decade.
***
The Philippine International Flower Festival will be held at the PICC in Manila from January 14 to 18, 2024. Watch out for more info from our website!