Give Up Tomorrow: Paco Larrañaga's Side of the Story
Dubbed as the most controversial case in Cebu's history, the Chiong sisters' case has been a dark cloud looming over the city for more than a decade. Director Michael Collins and producer Marty Syjuco raise awareness on co-defendant Paco Larrañaga's side of the story in what can only be described as a Kafkaesque nightmare through their documentary, Give Up Tomorrow, which took six years to produce.
I first met Marty Syjuco and Michael Collins at one of the conferences held at the Sundance Film Festival four years ago. Sitting alone, my ears perked up when I heard some Filipino accent in the same row. I excitedly went up to the group right after the discussion and was pleasantly surprised to meet Ramona Diaz—being a fan of her widely acclaimed Imelda (2003)—sitting beside Marty Syjuco. I immediately felt a kinship toward the group, which also included Joshua Weinstein, a New York-based cinematographer who would go with Marty and Michael later that year to shoot parts of their film Give Up Tomorrow in Cebu and in Manila.
I was presenting my first documentary, Neo-Lounge, at the Slamdance Film Festival, which also takes place in Park City, Utah the same time as Sundance. One morning when I did not have any Slamdance obligations, I would be spending most of my time with Ramona, Marty, Michael and Josh. One morning, I found myself at a pitching forum together with Michael, at a table presided over by Nick Fraser, the formidable and intimidating editor of Storyville, BBC's documentary strand. I kind of fumbled in my two-minute pitch for a new film I wanted to produce, Old China Hands.
When it was Michael's turn to pitch, I watched in awe as this American calmly described a story from my own hometown, Cebu. He, together with Marty, was pursuing a story on how the justice system in the Philippines had failed to provide Paco Larrañaga a fair trial for the alleged kidnapping, rape and murder of the missing Chiong sisters, Jacqueline and Marijoy, back in July 1997. Paco had been languishing in the feared Muntinlupa maximum- security prison, continuing to serve a life sentence after his death sentence was commuted in 2006 by then President Gloria Macapagal-Arroyo.
Michael and Marty had been working on their film for over four years. Even with the hours of material already in their hands, they were still not sure where the story was going, though their instinct was to continue pursuing various angles to the story. They had also been financing the film with their own personal resources and had no partners yet whomsoever, and so were now at Sundance to try to change this. Nick Fraser was clearly impressed, and this would be concretized when Storyville/BBC became one of the many partners that Give Up Tomorrow would eventually attract over the following year.
One of the first questions I liked to ask a fellow filmmaker is why they have chosen to pursue a particular story. Marty explained to me how he had followed Paco's case closely, feeling powerless as he believed that Paco was framed for crimes he could not have committed—he was in Manila during the time of the alleged kidnapping and murders in Cebu back in July 16, 1997. Paco actually had 42 witnesses, including teachers and classmates from his culinary school in Quezon City, to attest to his being in Manila, but despite this, the presiding judge disregarded all of their testimonies, dismissing their statements as irrelevant since they were all "friends of the accused." The prosecution against Paco and his six co-defendants rested on one suspect-turned-state- witness, David Rusia, who, although he denied it in court, is a twice-convicted felon in the US. Rusia had testified against Paco in exchange for blanket immunity from all possible charges.
Seven years later, in 2004, when the Supreme Court imposed the death penalty by lethal injection on Paco and his five co-defendants (one defendant was a minor during the stated crimes), Marty decided he could no longer passively sit back and watch this nightmare unfold. Although he had never made a film before, he knew he had to go back to the Philippines and start filming Paco's story.
At the time, Michael was freelancing on various video production and animation projects whilst Marty was working at Focus Features as the East Coast booker in the Distribution department. Michael and Marty both quit their jobs and bravely decided to pursue Paco's story, not knowing it would take them on a seven-year journey—a journey that has continued to gain even more momentum after its World Premiere at the Tribeca Film Festival in New York City just last year.
When I enquired on why they were focusing only on Paco's story when there were six other co-defendants, Marty mentioned that Paco was, in fact, part of his extended family; his sister was married to Paco's brother, and therefore they would have easier access to Paco's story.
My initial instinct was that perhaps this film might be too biased on the outset. I had been living out of the Philippines since 1984 and was living in Beijing when I met Marty and Michael. So when Ramona asked me what I thought of their story and how most Cebuanos felt about the case, I emailed some cousins and friends to get their thoughts about the story. Many vaguely remembered the case, and everyone I had written all understood and believed, from the news, that Paco was indeed guilty.
When I finally moved back to Cebu in 2010, Marty and Michael were still working on the film, and I recall mentioning the story in different circles. I was surprised to hear that contrary to what I had heard from the people I wrote to two years earlier, many people actually believed that Paco and his co-defendants were framed. And even more surprisingly, I would find myself in private homes, where people would relay the various rumors and theories surrounding these two sisters in hushed voices. The rumors sounded like a plot straight out of Francis Ford Coppola's Godfather, including a sinister backdrop of drugs, cops on the payroll, and planted witnesses. The height of the theories I heard revolved around the two sisters being very much alive in North America, an idea fueled by the fact that the body of Jacqueline was never found and the unrecognizable body of another woman, alleged to be Marijoy, was never given permission to be DNA-tested by the courts.
Since its first public screening at the Tribeca Film Festival over a year ago in April 2011, Give Up Tomorrow has been screened in over 50 film festivals in more than 25 countries, and has won 13 major awards, including seven Audience Awards, two Human Rights Awards, and the Activism Award at Michael Moore's Traverse City Festival. Variety, one of the leading film trade papers, writes: "A remarkably cogent docu, Give Up Tomorrow chronicles the case of a young man wrongly convicted of rape and murder, exposing a major miscarriage of justice… Docus about abuses of justice abound, but few present complicated events in so concrete, linear and compelling a fashion." The Guardian writes of the film: "[It] was one of those stories for which the word Kafkaesque was both invented and yet wholly inadequate… An incredible story, beautifully and persuasively told."
Naturally, I was curious to see how Michael and Marty finally put this film together, which I knew they had been painstakingly editing for two years. I finally had the chance to see the film on the big screen at the Paley Center for Media in New York last February. During my stay in New York, Marty and Michael kindly offered to let me stay at their flat in Brooklyn. As I arrived on the afternoon of the screening, Marty immediately handed me a pin to wear that said "Free Paco Now."
Despite our friendship, and despite all of the glowing reviews I had read about the film, not having seen it myself and not knowing enough details of the case, I was hesitant in putting the pin on. I then smiled to myself thinking how I did not really have a choice—that is, unless I wanted to sleep on the street.
As we took the L train and walked by the Rockefeller Center on the way to the Paley Center, I was deliberating in my head on what I would say to Marty and Michael if the film they had worked on all these years would appear too biased. This skeptical side of me would soon be tempered, however, just a few minutes into the film.
It was a strange feeling to be in the middle of this packed theater in New York, watching onscreen many familiar sights I had often driven by in Cebu, halfway across the world. I was discovering, for the first time, a film not merely campaigning for Paco's innocence, but a film questioning the system that could convict Paco and his six co-defendants without a fair trial; a film questioning the media's role and the biases that they pushed to help perpetrate this outcome; and finally, a film questioning the very society that had unwittingly allowed this transgression to take place.
Give Up Tomorrow recounts the crucial role Fair Trials International played since it took up Paco's case in 2004. Fair Trials pushed his case to the attention of the United Nations Human Rights Committee (UNHRC), which concluded in 2006 that Paco's trial had violated the most fundamental fair trial standards. These rights include the right to be presumed innocent, the right to effective defense counsel, and the right to have your case heard before an independent court. In the film, Sarah de Mas, former Deputy Director of Fair Trials International warns, "The minute you forget about justice, anywhere in the world, that's the beginning of the breakdown of society."
The Paley Center screening was followed by a panel discussion moderated by Orlando Bagwell, Director of JustFilms of the Ford Foundation, and included Maddy deLone, Executive Director of the Innocence Project, and Sheila Coronel, Director at the Stabile Center for Investigative Journalism at the Columbia University Graduate School of Journalism. Attorney Ted Te, an active member of the Free Legal Assistance Group (FLAG) and a specialist in criminal and remedial law, particularly in cases dealing with human rights violation, also provided his personal insight into Paco's case. The discussion and debate that ensued was compelling, and many were curious to hear how Paco and his family were faring.
It was disturbing to hear how Paco's case is far from being an isolated one, and that people are unjustly incarcerated all over the world, even in the United States. And it is in this context that Innocence Project was established—an American litigation and public policy organization that promotes DNA testing to exonerate wrongfully convicted individuals.
So moved was it by Give Up Tomorrow and the fact that Paco's six other co-accused remain wrongfully imprisoned, Innocence Project is now exploring the possibilities of launching in the Philippines, pursuant to its commitment to prevent future injustice by reforming the current criminal justice system.
In the middle of watching the film, what was most pervasive in my mind was how important Give Up Tomorrow is on many levels. Perhaps on the most basic level, the film left me with a sense of hope, a prodding to keep a questioning mind, and a resolution to resist the lure of complacency. I am so grateful to Michael and Marty for having the courage, the perseverance, and the commitment to pursue this story, even when they keep finding themselves in many dangerous situations.
There are many critical stories brought to light through films produced by conscientious and fearless individuals all around the world. And these valiant efforts have made a difference. Just last June, the US Secretary of Defense, Leon Panetta, announced changes in policy towards the prosecution of rape in the military after seeing Kirby Dick's powerful and revealing documentary The Invisible War. I now hope and wonder whether Give Up Tomorrow might also help move local politicians to address some of the injustices and inconsistencies in our government that have been laid out in the film. I also hope Give Up Tomorrow will be shown in as many high schools and colleges around the country, to inspire students and help them resolve to become more proactive in society.
Marty recounted to me how making the film was just the first step, and how imperative it is now to further raise people's awareness around the world. And I have a feeling their efforts will not cease until Paco is finally released from prison. These efforts seem to be paying off with the numerous supporters they are gaining in different countries. At their screening in San Sebastian last April, in an unprecedented move, Paco was given permission by the Spanish prison where he has been incarcerated since 2009 under a prison transfer agreement, to personally attend the screening of Give Up Tomorrow at the San Sebastian Human Rights Film Festival. The film has even moved a 29-year-old Irish woman, Gráinne McHugh, to trek 573 kilometers on the Camino de Santiago trail together with her dog, Finnbar, to help raise awareness for Paco's plight. She chose this number to represent the exact distance between where Paco was in Manila and the alleged crime in Cebu on that fateful night in July 1997.
Originally published in Zee Lifestyle magazine's August 2012 issue.
Bringing businesses together: Lalamove paves way for SMEs across the globe to "Make a Winning Move"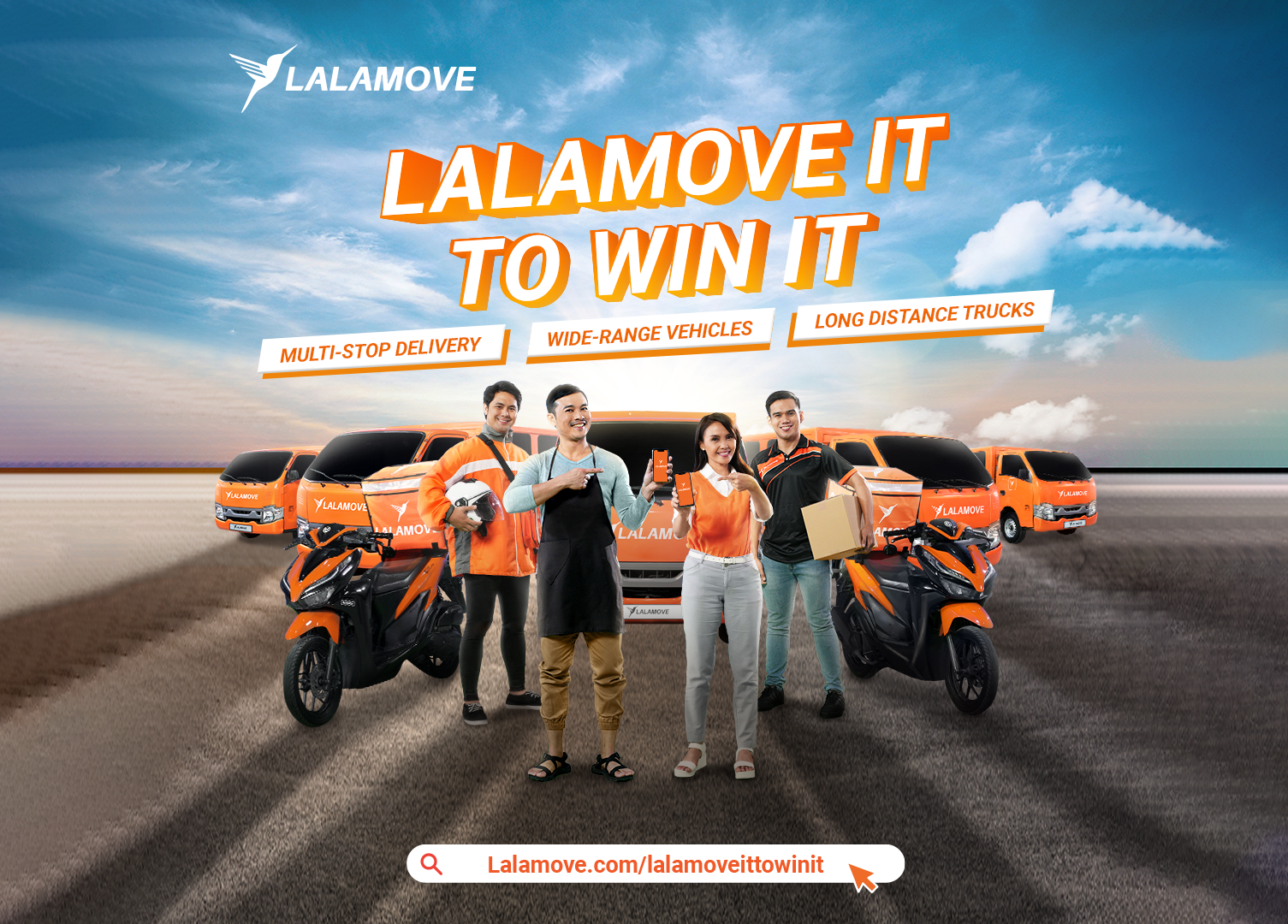 The local episode #LalamoveItToWinIt to support MSMEs across PH
To inspire businesses around Asia and Latin America, Lalamove has launched a regional branding campaign "Make a Winning Move" to showcase its various B2B services, strong driver-partner network, and wide-ranging fleet for fast and reliable delivery solutions. Locally, the on-demand delivery platform has kicked off the campaign by inviting its patrons, old and new, to #LalamoveItToWinIt.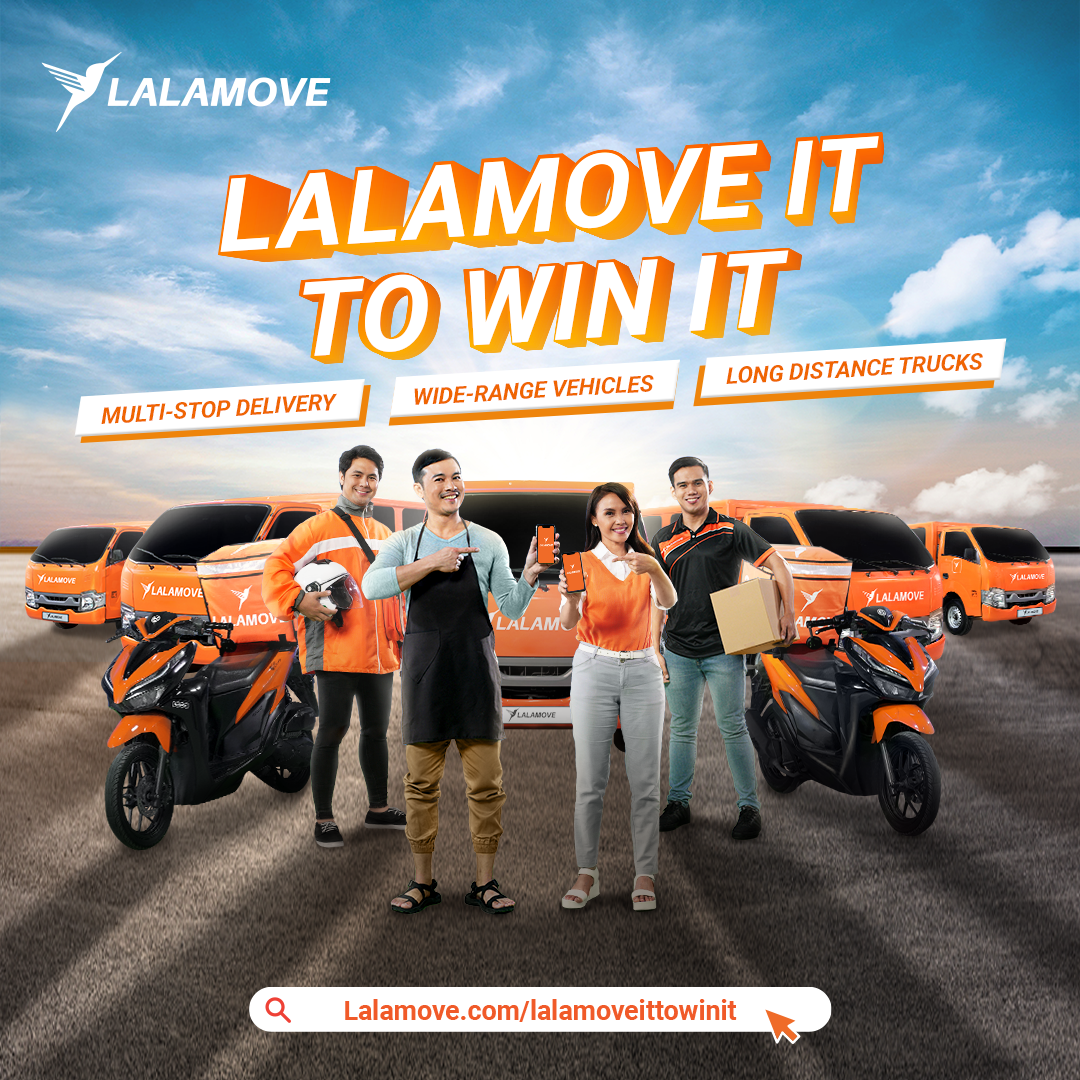 Now more than ever, businesses are focusing their efforts on an experience-led customer journey. With deliveries as undeniably crucial for businesses to fulfill their services and win over customers, the central creative idea behind the regional campaign revolves around such scenarios where Lalamove's services and B2B features help entrepreneurs stay ahead of the intense competition.
Lalamove, as the trusted delivery partner, has been servicing businesses of all sizes in the Philippines. Lalamove's corporate clients can enjoy the on-demand delivery platform's variety of business solutions, such as multi-stop delivery, API integration, real-time GPS tracking, a wide variety of fleet for on-demand, same-day, long distance, and last-mile delivery, and a dedicated account manager.
"The Philippines has more than 900,000 businesses, over 99% of which are MSMEs. What Lalamove offers businesses of all sizes is faster, easier, and a more seamless delivery experience to help them save time and costs. Our dedicated partner drivers, the economic frontliners of today, are here to deliver to an even wider reach across Luzon and in Cebu. This campaign is the visualization of what we can do to help businesses jump over hurdles – simply put, just 'Lalamove It to Win It!'" remarked Dannah Majarocon, Lalamove Philippines Managing Director.
First-time users of the Lalamove mobile delivery app can get up to Php 150 off when they sign up and use the code LALAWINIT. New corporate clients, on the other hand, can also receive a welcome bonus of up to Php 1,200 when they sign up and top-up their Lalamove corporate wallet. Moreover, with Lalamove Rewards recently launched, each delivery for every user is now made even more rewarding.
Find out more about what Lalamove offers by visiting www.lalamove.com/lalamoveittowinit, or follow the official Lalamove Facebook page, Instagram account, and TikTok account for more information.
***
ABOUT LALAMOVE
Launched in the Philippines in late 2016, Lalamove is an on-demand logistics company that matches drivers with customers and SME businesses to fulfill same-day deliveries. Lalamove's mission of making local deliveries faster and simpler across North, Central, and South Luzon, and in Cebu is achieved through innovations such as instant order matching, real-time GPS vehicle tracking, 24/7 services, and a driver rating system. Lalamove also allows businesses to scale their deliveries and operations at an accelerated rate. Lalamove now operates in over 30 markets across Asia and Latin America. Visit Lalamove's website: http://lalamove.com
King-size Treats Await Dad this Father's Day at Seda Central Bloc
King-size Treats for the King!
by Ryan Daniel R. Dablo
Seda Central Bloc celebrates the hardworking hero and steadfast lynchpin of the home with its offerings for Father's Day weekend. 
At the Misto, Seda's restaurant, Dad gets to sample the delicious international cuisine for free when dining with five full-paying adults. If an evening dine-out is more the family's speed, the Straight Up bar offers a dinner buffet with a continental menu and mocktails, all enjoyed amid a backdrop of excellent cityscape views from the rooftop. Staycation at the hotel comes packed with perks for the weekend as well, such as complimentary lunch at the Misto, drinks at the Straight Up bar, and breakfast for two.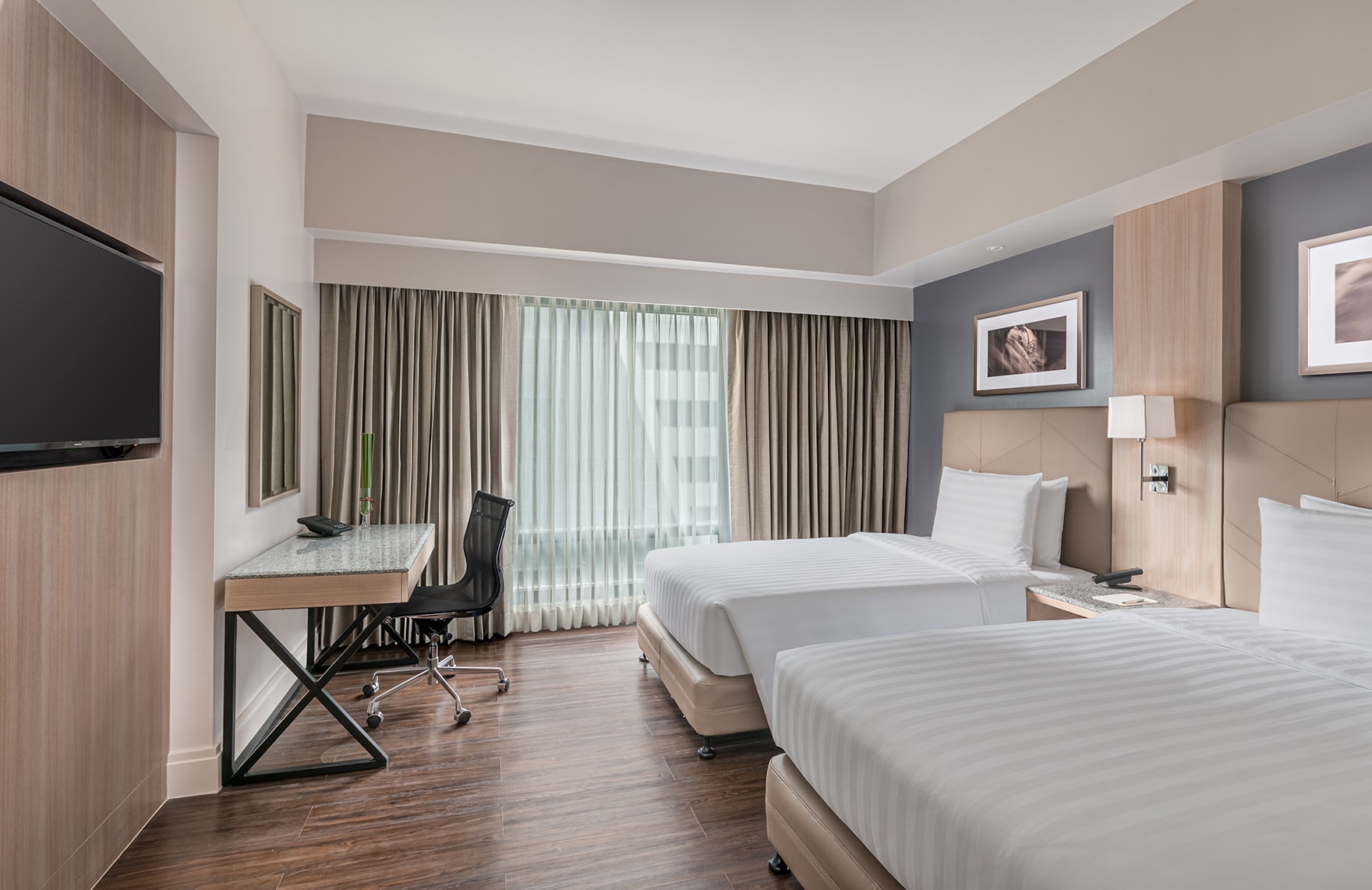 Honor your number one hero and highlight the love you have for him this Father's Day weekend. Celebrate at Seda Central Bloc!
For more information, please call  (032) 411 5800. Follow their Facebook page or visit their website at www.sedahotels.com.
37 Years of High Fashion; Arcy Gayatin leaves a Legacy of Edginess and Elegance
Arcy Gayatin: A Legacy of Luxury in Fabrication
By:  Allain Dumon Fonte 
The brand Arcy Gayatin gave the Queen City of the South a distinct reputation in the fashion industry.  The fashion line of Arcy Gayatin sets the bar higher each year for clothing luxury and fabrication techniques.
Araceli "Arcy" Ancajas Gayatin is the daughter Galileo Ancajas and Remedios Zanoria Ancajas who founded Cebu's home brand, Gal's Bakery.  Arcy went to the University of San Carlos and studied Political Science.  And just like Dr. Muccia Prada, who completed her Ph.D. in Political Science and established the luxury line of Prada, Arcy also got in touch with her artistic side and started her own fashion line.  However, it was not Prada that influenced Arcy.  Arcy was introduced to fashion and tailoring at a very young age by her mother, Madame Remedios Anacajas whom they dearly call Mama Eme.  Mama Eme was running a tailoring business back then.  It was called Arabel; named after Arcy and her sister Belma.  Ara from Araceli and Bel from Belma.  In those years, Arcy was fascinated by fabrics and was intrigued by how to manipulate the fabrics to come up with fashion-forward designs without compromising comfort and taste.
After 37 years of creating haute couture pieces for the most fashionable personalities in the Philippines, Arcy Gayatin is now laying down her sketchpads and pens to rest.  As she enjoys her retirement, may be on a cruise to the Bahamas or a holiday to the Swiss Alps, Arcy Gayatin has left the fashion industry a legacy of elegant and edgy clothing ensembles that understand and define the shape of women; without compromising comfort and good taste.
To salute the lady who brought Cebu fashion to the world, a retrospective exhibition of Arcy's incomparable masterpieces can be seen today at Ayala Center Cebu's The Gallery; curated by fashion editor and writer, Clint Holton Potestas, and interior and fashion designer, Jul Oliva.
BALANCE.  Arcy Gayatin is known for her perfect symmetrical lines when fabricating.  She knows how to balance edginess and class; understanding well the strength and the finesse of a woman.
RHYTHM.  Arcy's expertise in draping and fabric manipulation can be seen in how she achieves rhythm between architectural lines and soft fabrics like silk and cashmere.
TEXTURE.  With her thorough knowledge on fabrics, Arcy Gayatin has achieved the perfection of fabrication by working on different types of fabrics and creating a single piece of art out of them. 
HARMONY.  The simplicity of the silhouette plus the intricacy of the details create a wonderful harmony, making Arcy Gayatin's design a one-of-a-kind masterpiece.
The photos below show an up-close look at the intricacy and the exquisite craftsmanship of Arcy Gayatin's fabrication techniques:
THE SPIDER WEB:  one of Arcy's genius fabrication techniques.
MATCH and PATCH:  Arcy's unique fabrication craft by patching layers of different types of lace and lace patterns
PLEATS: The perfection of symmetry in pleats on silk.
LA ROSE BLEUE:  U.P. student, Danielle Alessandra Deutsch, inspired by the artistry of Arcy Gayatin, designed this midnight blue dress.   The cabbage rose made from layers of silk organdy gave this evening ensemble a romantic appeal.