Perl and Meyrick Jacalan's Mediterranean-Inspired Home is Gorgeous!
Perl and Meyrick Jacalan's advertising background had given them a strong grasp of design, something that the couple used to their advantage in creating their family home.
From the woody elevation of Northtown Homes, Perl and Meyrick Jacalan live in a comfortably stylish residence, filled with design details that showed off the amount of thought that went into creating the space. Of course, this isn't very surprising, considering the couple is the duo behind ASAP, an advertising agency in Cebu. Much like the work they do for their clients, the home is a collaborative creative effort that exemplifies good taste.
"We built this house from scratch. It's a labor of love, mostly by my husband, who was very hands-on with the design and construction," Perl shares about the Mediterranean-inspired house, which the couple and their five children have been living in since 2002. "It was particularly modeled after the hacienda-style homes in Spain—red tile roof and sunny yellow exterior."
It also helped that their architect, Perl's brother Ulysses Arienza, had trained and practiced in Italy and Spain. "We worked with him on the space planning and design of the house," she recalls. "It was a perfect fit, since we knew we wanted a Mediterranean-style house with a resort feel. Our line of work is very stressful, and we wanted our home to be a haven—an oasis we return to after a hard day's work."
The design details followed in the hacienda theme. "Our interiors featured heavy wooden doors, arched windows and openings, rustic beamed ceilings, columns and terracotta tiles that we indent-ordered from Italy," Perl describes. "True to the Mediterranean style, we had wrought-iron balconies and corridors, and an extensive outdoor living area. We wanted huge open spaces—we even did away with a gate, and instead have a fountain out in front of the house." Attention was also given to the lot's landscaping, which added to the concept.
Of course, since its construction, the couple had worked on some upgrades to the structure. "Our design sensibilities changed, and we also wanted our house to be distinctive from the other houses in the area, as majority were of Mediterranean design," Perl shares, adding that a drive through Tuscany had brought with some new inspiration. We really loved their rustic, sunbaked look. We repainted the exterior with a rustic Tuscan color palette that leaned heavily on earthy hues."
The couple took it further by adding stone inlays that evoked a Tuscan hillside home, and grew vines to twist around the entrance columns. "It gave our front porch some rustic charm," Perl adds.
The interiors, although also seeing some furniture updates and paint changes, remained mostly the same. "It's rustic yet modern, sort of eclectic," Perl describes. The couple had collaborated on the interiors themselves, finding their background in design a great starting point for conceptualizing. "We drew our design inspiration from a mix of diverse resources, and when it comes to our pieces, less is more."
This curated take to decorating allowed the home to grow and develop a character on its own, something that Perl and Meyrick wanted. "It's informal, cozy with a very lived-in look. It's definitely not a display showcase."
A pair of imposing Grecian columns greets guests in the main hallway, immediately creating an air of spaciousness with its high ceiling. "We made it this way, as we think the hallway décor was the right place to begin—it set the tone for our home," Perl says.
Further into the home, there is an interesting mix of new and old pieces, grounded with various wooden accents that celebrate the earthy tone established by the interiors. "We like pieces that are effortless and have a lighthearted appeal, yet with character defined by quality craftsmanship," Perl continues. Many of the pieces were custom-made, mostly from narra, while some were retained from the couple's previous home. Additional accents come in the form of designer pieces, such as a pair of Yin and Yang armchairs and a Yoda chair from Kenneth Cobonpue.
Art also comes into play in the home, with pieces from Filipino artists like Ang Kiukok, Malang, Michael Cacnio, Antonio Mahilum, Norma Belleza, and Manuel Baldemor, among others. There are also pieces acquired from the couple's travels—a travel nook allows them to display souvenirs casually, while a custom-framed magnetic world map is a creative way to showcase the destinations they've visited.
Although the interiors seemed to have come together quite naturally, there were some complications that came with building a house from scratch. "We found that space planning was the most important, and very challenging part of the design process," Perl admits. "We had to analyze and think about our habits and routines in order to define how each space is to be used, and how we move through each part of the house."
However, that all pays off once the whole house actually comes together, and Perl finds great pleasure in seeing how their home has grown to be. "When you see that the pieces are working harmoniously, that's when it becomes enjoyable. Like a puzzle, you can almost see it form, and it becomes easier to put pieces in place," she shares. "To see it completed and your family happily living in it, it's so fulfilling."
THE HOMES OF ZEE: A Cosmopolitan Life
A home for a young couple that mixes tradition and modernity.
By Eva Gullas  photography Pablo Quiza
If Colin and Araminta had a penthouse in Cebu, this would be it. This 15-storey buiding in the heart of Cebu's financial district is easy to spot but not many people know that its top floor is actually home to a young couple and their toddler son. And a huge King Shepherd dog, Vesian.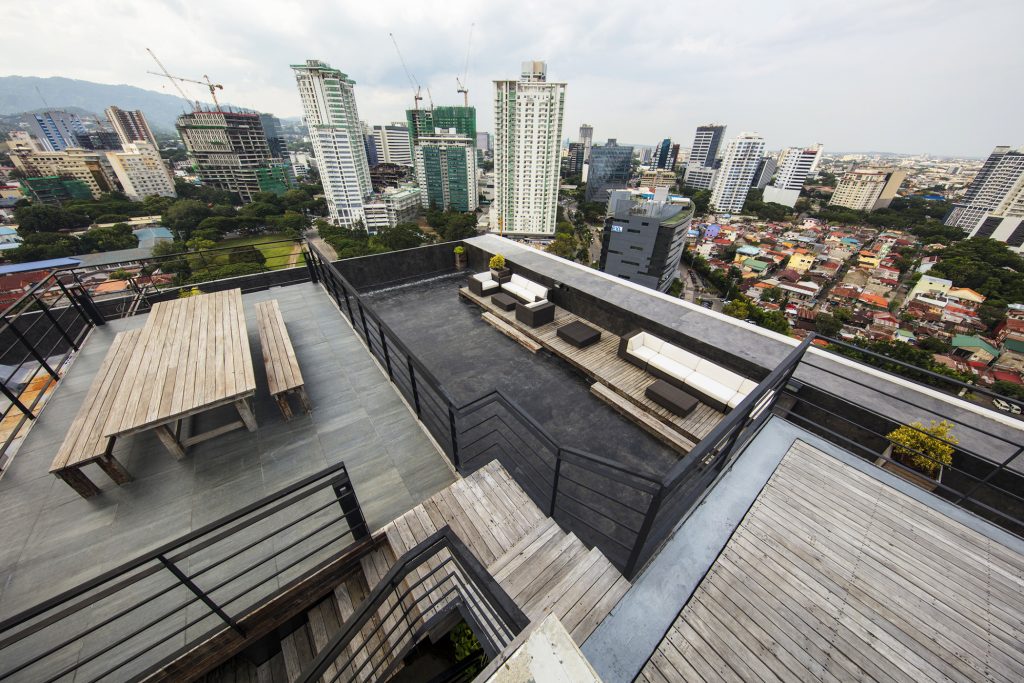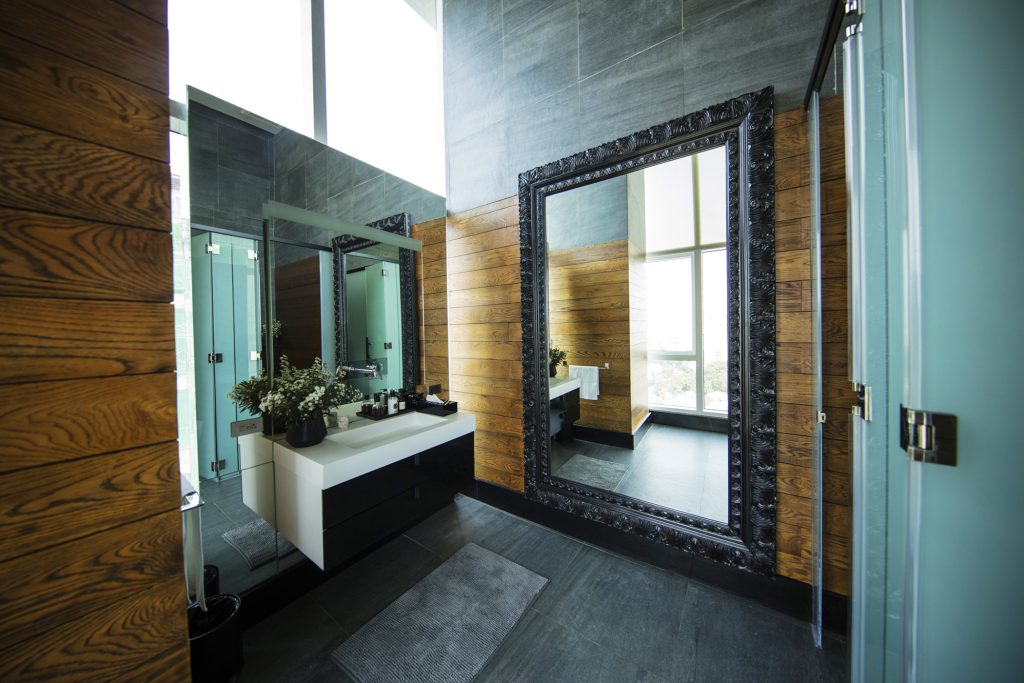 After years of residing abroad, the prospect of building a home from scratch, or in this case, the carcass of a whole floor of an unfinished building, is anything but easy. Having to transform more than a thousand square meters of open space into a family home is a daunting task that takes a lot of imagination and is not for the faint-hearted. It didn't start that way, of course. The original plan was to construct a house in one of the city's gated communities. But it wasn't too hard to convince the man of the house that having a home in the city center would give him the ease of being close to the business and a garage big enough for his car collection. "Being born and raised in Hong Kong and having the city below me was something I got used to," he quips.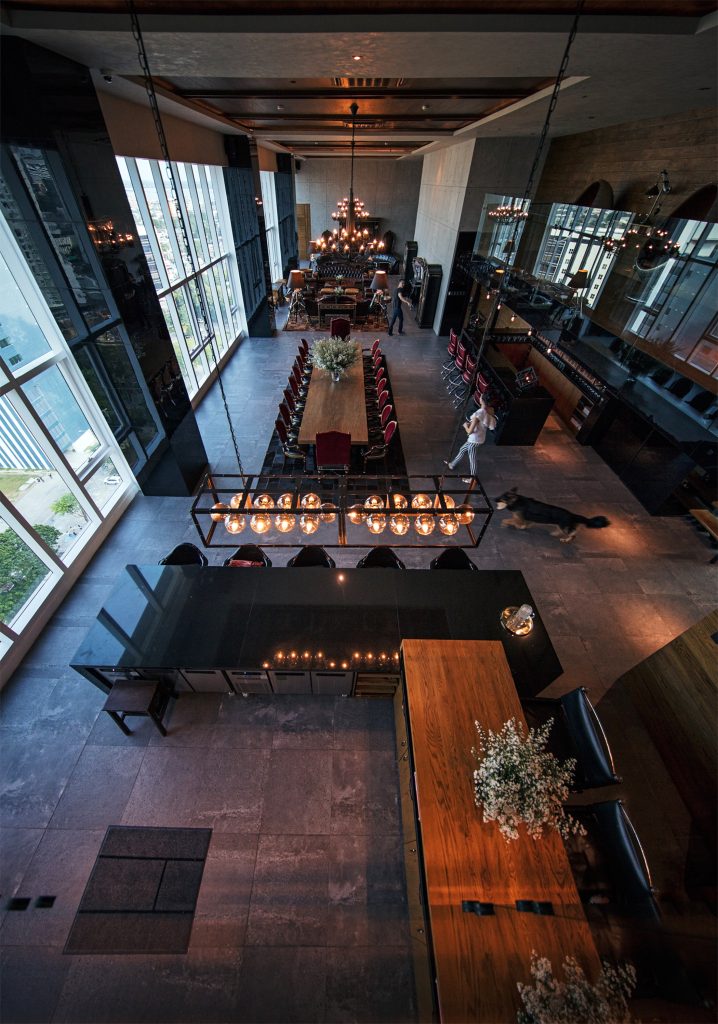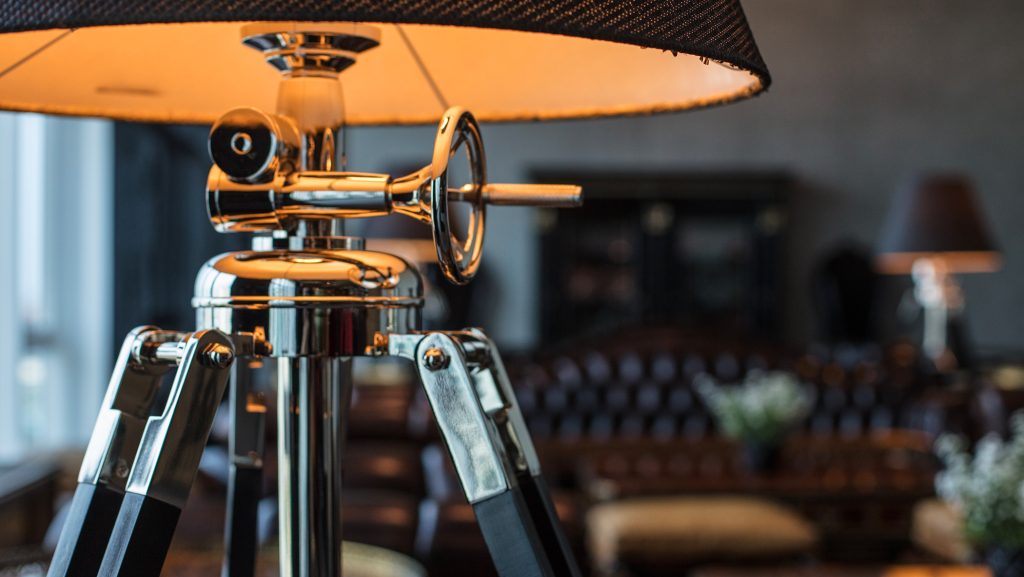 First on the design plan was to ensure a double-height ceiling fronted by a wall of glass that would give clear views of the sky, the city's business center and Mactan Island beyond. The partitions came next. For this, the home-owners, Martin and Claudia Yeung, consulted with Arlen de Guzman, the Manila-based interior designer whose discipline comes mostly from working on projects involving the hospitality industry. Arlen spent 20 years working for HBA in Hong Kong, including the design for the Grand Hyatt Hotel, before setting up his own shop.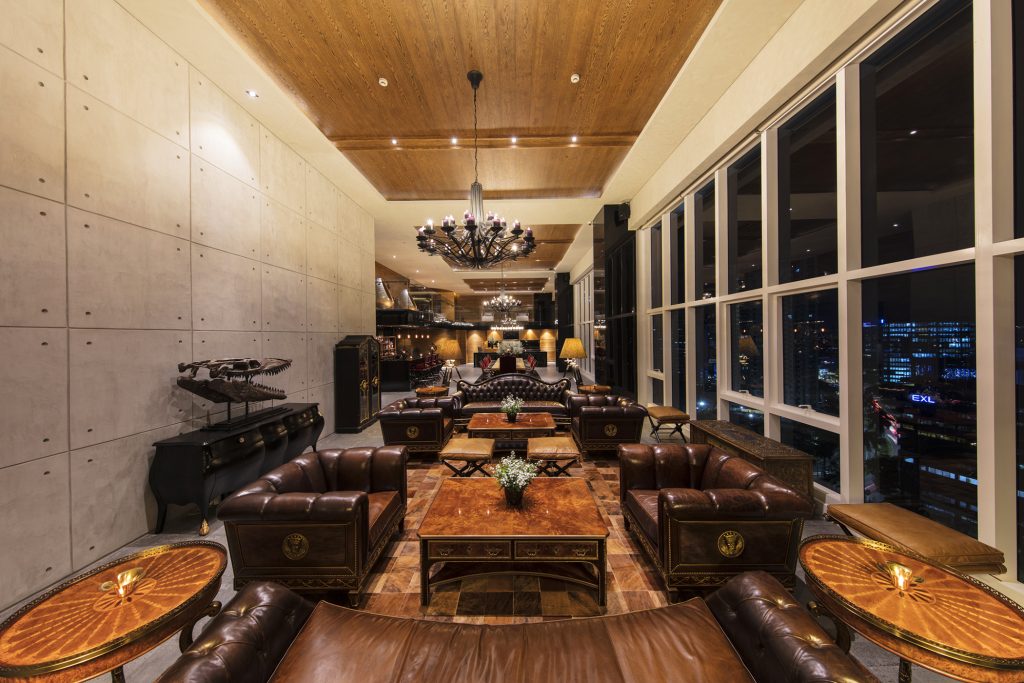 The mutual respect shared between the client and Arlen has made this home the way it is.  As expected from someone who moves in and out of some of the most stylish homes and hotels, Martin has a very particular taste. With his direction, the decorator executed most of the division plans, including a space for a gym and a pool table, and the master's bedroom with a loft TV room and a huge space for the closet area and en suite bathroom. In the loft area, the most private sanctum in this home, a highly coveted collection of Hollywood memorabilia is on display. The treasure trove features Achilles' helmet worn by Brad Pitt in the movie Troy, the Lannister mask from Game of Thrones, and the Roman cuirass used by Maximus played by actor Russell Crowe in the movie Gladiator, among others. "It started as a hobby, but now it's turning into a good investment as well," Martin laughingly adds. Prices for these items bought at auction have more than doubled in recent years.
 
Entry to this private residence goes through a series of security checks, from guards and protection details at the lobby level, to the many cameras that are strategically positioned. If that doesn't deter unwelcome guests, the ginormous size of 200-pound Vesian should stop anyone in his tracks.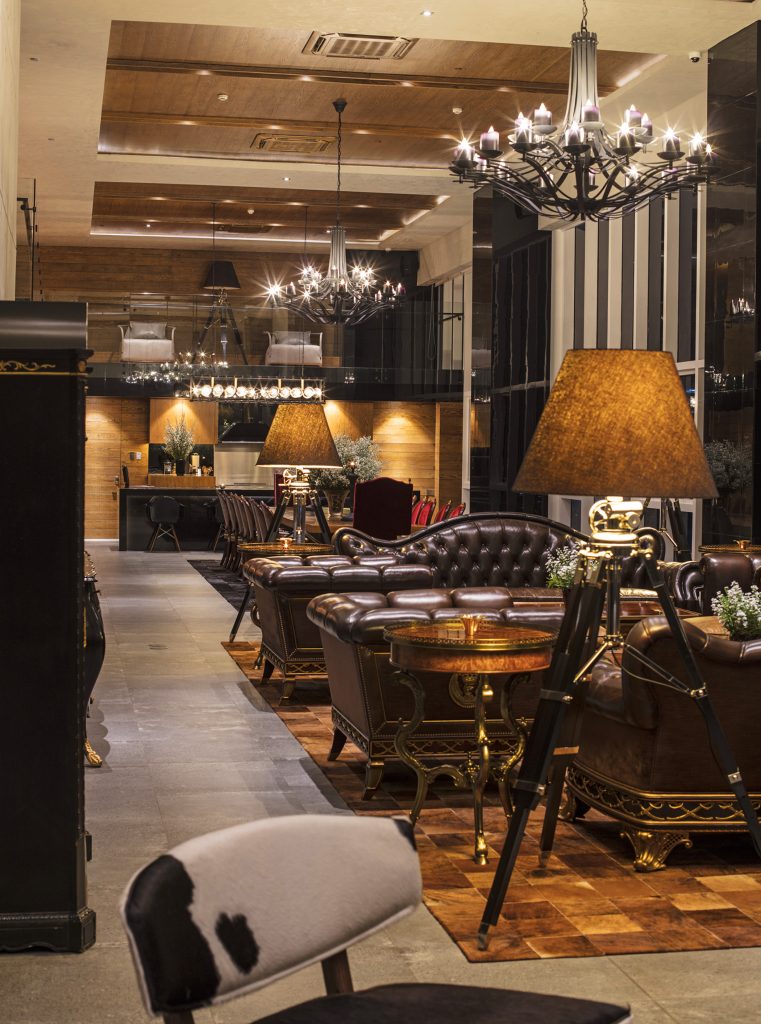 The very essence of sophistication meets guests the moment the elevator doors open. At the entrance, a large rococo framed painting against a wood paneled wall, a modern glass chandelier and dark hide floor covering set the tone for things to come. Tall wooden doors on both sides of the elevator serve as access to the apartment. Stepping inside, the expansive view and the sheer enormity of the living and dining areas that almost spans the entire width of the building is something you don't often see unless you check in to a luxury hotel like an urban Aman or a Four Seasons. 

An open kitchen of wood and black glass anchors the far side and is equipped with a built-in refrigerator, ice-maker, freezer and storage cabinets hidden below the counter while behind its wall is the service kitchen. On the opposite end of the kitchen is the powder room, concealed neatly with 2 sides of exposed glass walls overlooking more city views.

The open floor plan has several seating arrangements—dark leather sofas and club chairs with Italian tables, a dining table made of solid hard wood with 14 seats and a bar filled with bottles of single malt scotch. Lighting is a big deal as well in this home. Several easel lamps and dark wrought-iron chandeliers play a huge role, but it's the hidden ceiling lighting fixtures, with its various mood-changing combinations activated by remote control, that truly add to the drama. Set against a backdrop of glass and bare cement walls, leather and fine wood carpentry, the lighting effects evoke a welcoming luxury and a refined urbanity with the cityscape sprawled before your eyes. The layering of different styles is the main point in the over-all design. "I would think that it's a good balance of tradition and modernity," Martin sums it up.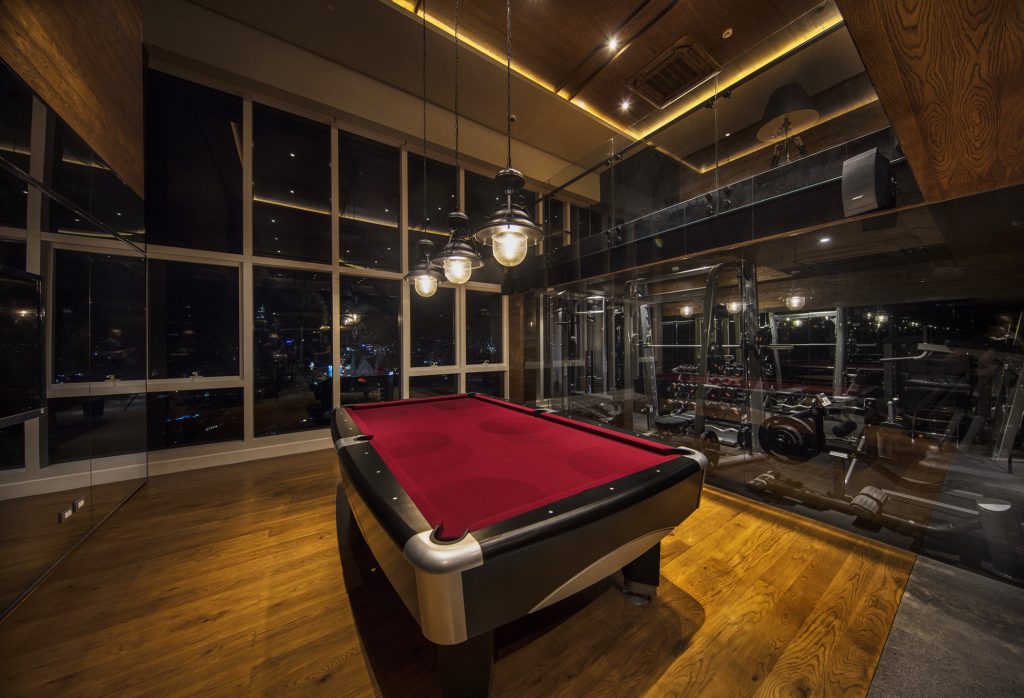 If there's not enough space, one floor up is the rooftop deck which provides more entertaining room. Furnished with outdoor sofas and added dining areas, this is the perfect venue for a good party on any given night.

As the only son of an industrialist family, Martin is actively involved in moving the family corporation forward. He is heavily invested in tourism with the company's real estate portfolio including some of the most desirable beach properties in Cebu. The first premium resort he developed is the posh resort of Kandaya in the north. He's currently developing an expansion that would offer an alternate lodging that is more affordable.

"Cebu is home to me and my family now," admits the itinerant gentleman who is well-loved by his employees. "There's a lot of potential here, and we would like to be part of the growth of this country."
Trendy Renovation Ideas for the Home or Condo. Part 4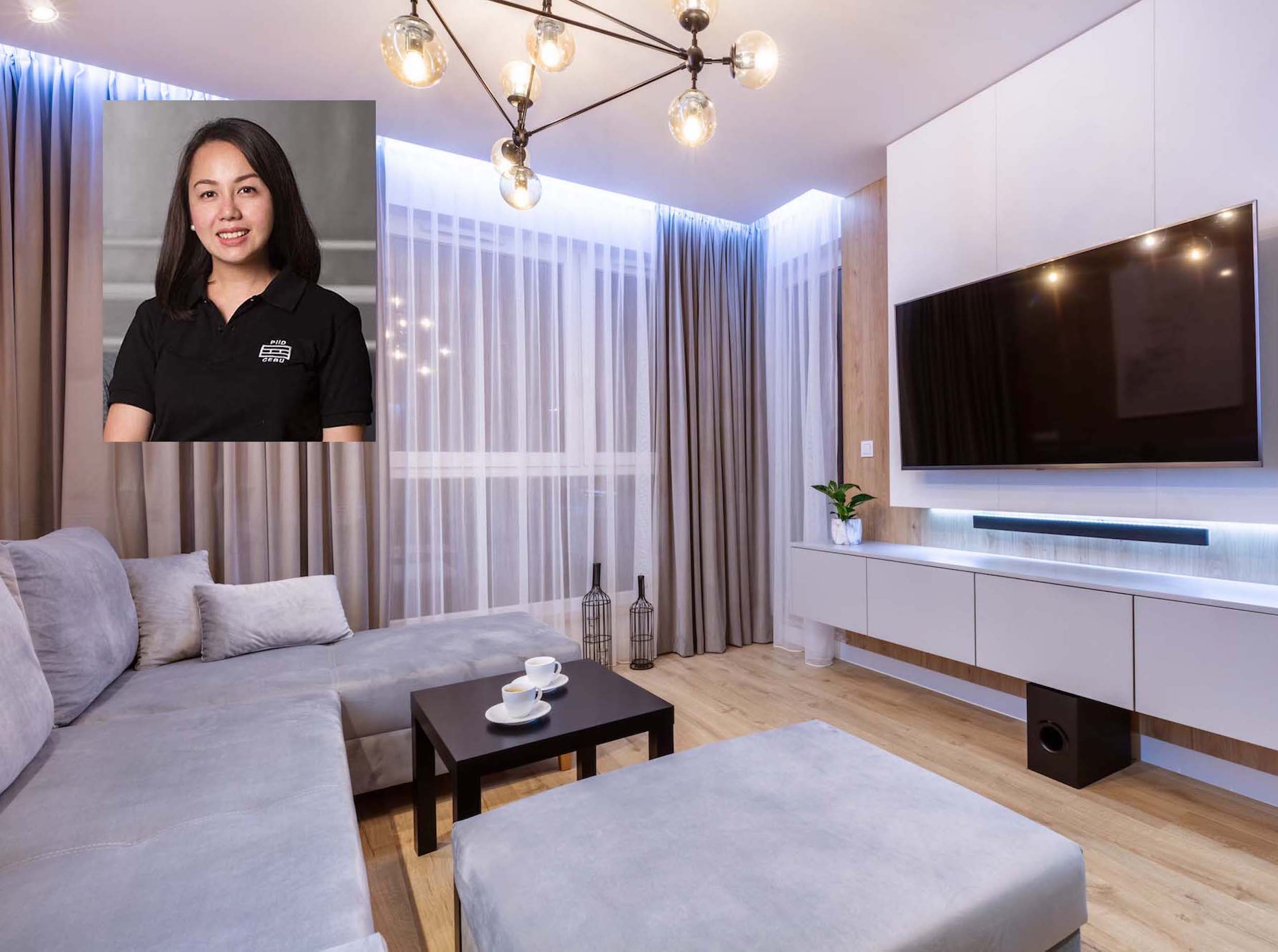 by Christa M. Cañizares IDr.
Part 4:  Upgrade your Choices
A.  Create different moods with lighting. The use of warm colored indirect lighting such as lamps, colored LED back lights, or even string lights can create a cozy and relaxing vibe after a day's work.
B.)  Convert to smart home systems. From door locks, CCTV cameras, you'll also be able to control and turn on lights, appliances even if you're away from home. All you need is a wifi connection and the applications on your mobile phone.
C.) Hire a professional interior designer. We always get an impression that hiring a professional would be expensive, but they actually help you make the best choices and save you from making bad purchases.
Trendy Renovation Ideas for the Home or Condo. Part 3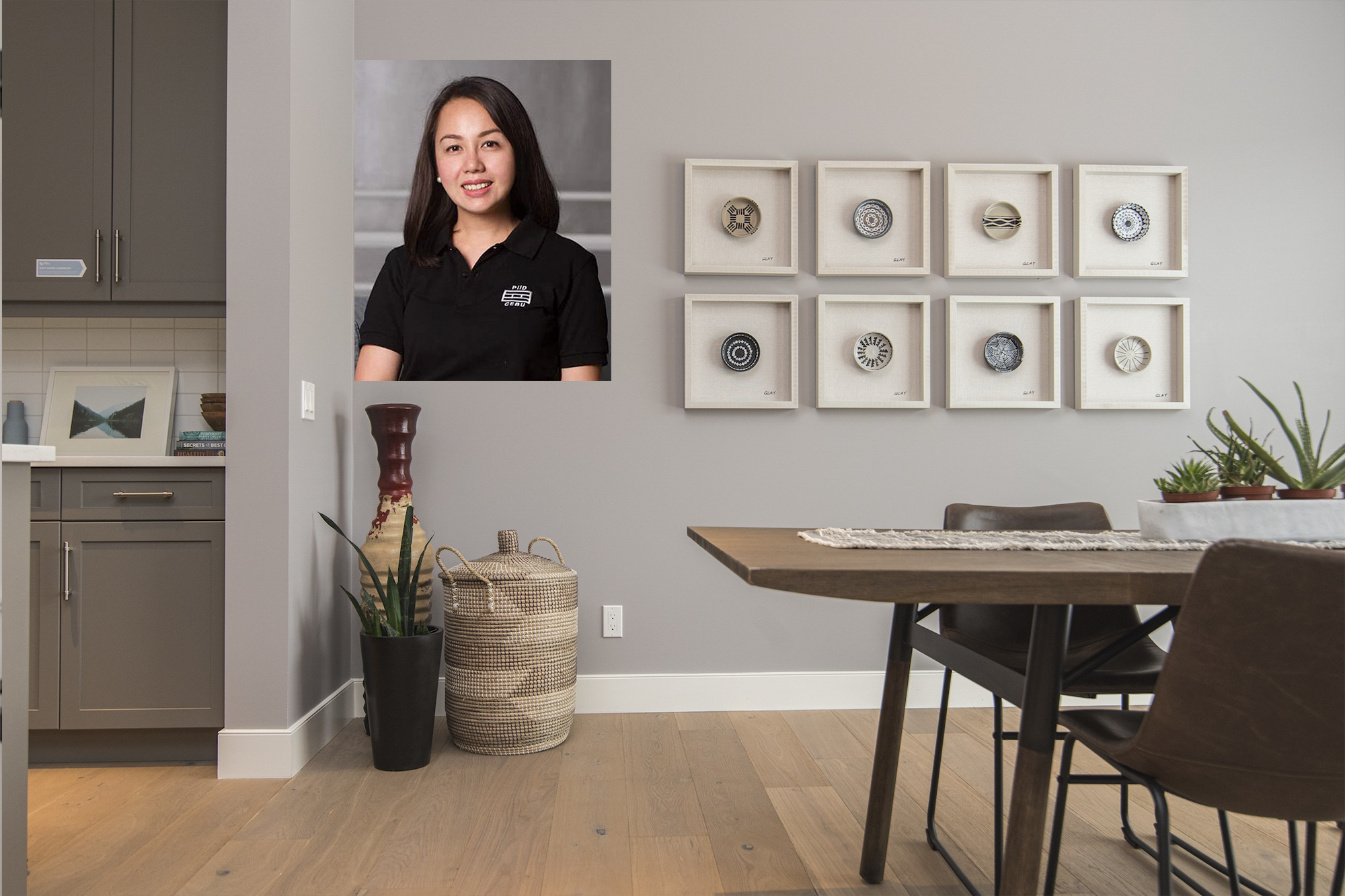 by Christa M. Cañizares IDr.
Part 3: Maximize Impact of Small Spaces
A.)  Storage spaces. You can go with concealed storage systems such as built-in cabinets on walls, under the bed or seating. Keep the items that you use often more reachable than the occasional ones. Choose what works best for your space and for your convenience.
B.)  Showcase your collection of interesting conversation pieces, like items you acquire from past travels, an artwork, an heirloom, coffee table books or a collector's item. Make sure to save a special place for them in your home.
C.)  Move things around to attract renewed energy into your space. May it be moving a sofa to the adjacent wall, creating a dining nook near a window, shuffling your accessories on to a different shelf? Little efforts go a long way.