John Hilson's Sleek City Space is Beyond Alluring
With a passion for creating stylish urban spaces, John Hilson brings contemporary design
and playful details together in his Arya Residences home.
John Hilson's flat at Arya Residences in Bonifacio Global City has totally redefined the dramatic entrance for me. From the front door, a narrow hallway leads your eyes straight to the far side of the room, where floor-to-ceiling windows offer stunning 180-degree views of Metro Manila below.
"It's hands down my favorite part of the home," John admits, sharing that the large windows were really the highlight of the living and dining areas. "The space fills with an orange glow every evening when the sun goes down. It's spectacular."
An insurance executive, John has always been interested in design, and enjoys buying and redecorating homes before leasing them out or selling them. "Any day, any time, I could window shop for furniture and accessories," he shares. "In high school, I was excited about residential architecture but business administration won me over."
"I would say my design style is urban eclectic. I'm particular when it comes to design, but I like whimsy in my spaces, just like I enjoy some humor in a serious conversation," John continues. That juxtaposition is certainly seen here—modern black and gray tones are played up with bright patterned wallpaper and home décor in pops of color.
John admits, though, that he didn't have a specific look or style in mind when he was creating the space. "I wanted to work with texture, pattern and color," he says, laughing when he realizes that these are things that might not necessarily come together easily. "In the wallpaper, polished concrete, paint and building materials, I was able to combine them with a certain harmony, rather than a clash."
"I'm particular when it comes to design, but I like whimsy in my spaces, just like I enjoy some humor in a serious conversation." -John
The patterns really come into play through the wallpaper John picked for two bedrooms. "I wanted to really bring the bedrooms to life, and the bold patterns worked!" John says and adds that he had gotten the wallpaper from Studio 11 along Amorsolo in Makati. "The master bedroom needed to feel natural, so the oversized green pattern and walnut floors really helped me forget the city on the other side of the glass. The second bedroom was something fun. When I bought the pattern, I asked if anyone else had purchased it. The salesmen told me no, so I had to get it!"
John softens the effect of the bold prints with modern furniture. "I hat to admit it, but some of the furniture is mainstream, like IKEA. I lived in Hong Kong before moving to the Philippines, and some of the pieces I brought with me—from OVOHOME, TREE," he explains.
There are some pieces, of course, that come with their own stories. "I'm particularly fond of the master bathroom vanity—it was a side table I picked up at a vintage store in Bangkal. I had it painted black, found a nice marble top and sink, and converted it into a vanity," John recalls.
"The triptych photo in the hallway is a view of Paris taken from on top of the Arc De Triomphe, and our collection of travel photographs in the front hallway that leads to the study." Arranged carefully around the unit are also antiques that he'd gotten on trips to Istanbul, Myanmar, Cambodia and other destinations.
Infusing good, contemporary design with personality is something that John seems to have mastered, but he admits it didn't come so easy. "I had too many ideas!" he exclaims. "Like packing for a trip or getting ready to go out, it's critical to edit. This was one of my more creative projects, and sometimes having too many ideas got the best of me."
Of course, John will be getting more practice—he currently has another Makati condo unit in the works. "It'll take on a much lighter and fresher feeling," he reveals. "I'd like to use white, cream and wood tones, and apply color in accessories."
With design being a personal passion, John is clearly not confining himself to one particular design aesthetic—each project becomes a character onto itself, and he's happily gathering more ideas for future spaces. "Research your ideas first. Pinterest and Instagram offer all sorts of inspiration—you'll find some gems, and maybe some rotten apples," he advises people who plan on giving decorating a try. "If you think you know what you really want but need to manage the budget, go with earth tones, creams and solid colors for the biggest pieces. Bring color and texture in the accessories—plus, you can afford to change these more often than your sectional sofa!"
Trendy Renovation Ideas for the Home or Condo. Part 4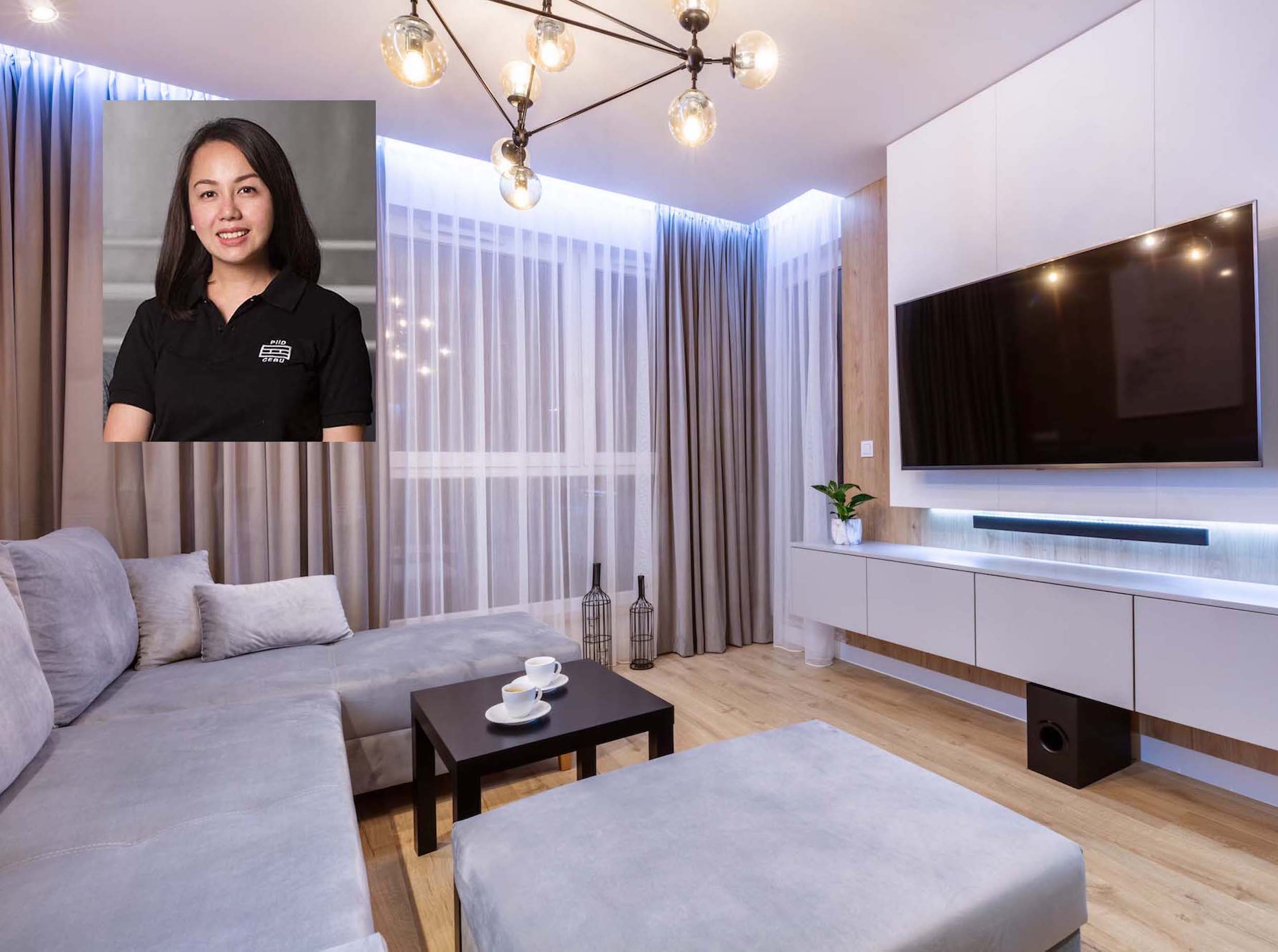 by Christa M. Cañizares IDr.
Part 4:  Upgrade your Choices
A.  Create different moods with lighting. The use of warm colored indirect lighting such as lamps, colored LED back lights, or even string lights can create a cozy and relaxing vibe after a day's work.
B.)  Convert to smart home systems. From door locks, CCTV cameras, you'll also be able to control and turn on lights, appliances even if you're away from home. All you need is a wifi connection and the applications on your mobile phone.
C.) Hire a professional interior designer. We always get an impression that hiring a professional would be expensive, but they actually help you make the best choices and save you from making bad purchases.
Trendy Renovation Ideas for the Home or Condo. Part 3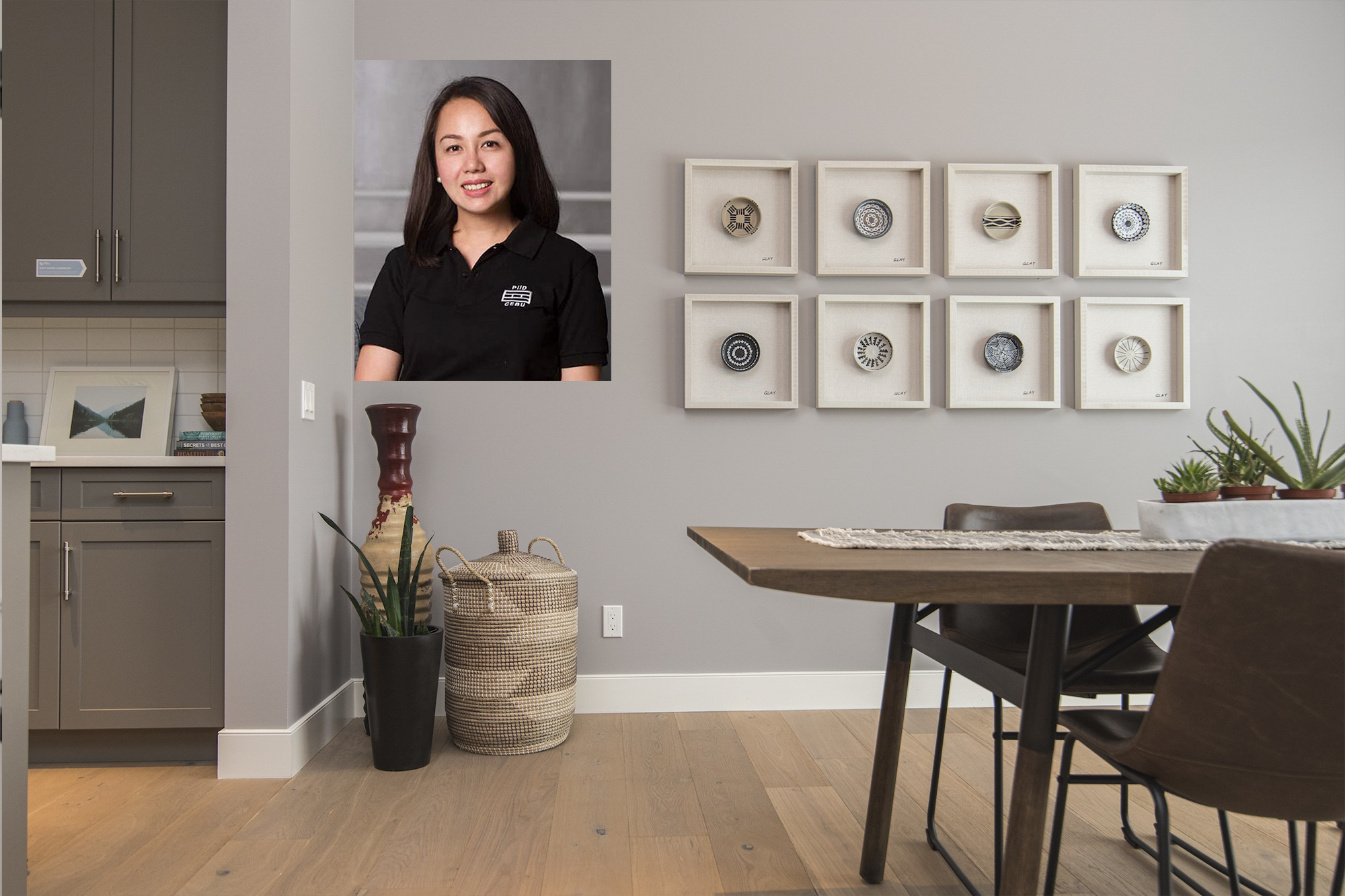 by Christa M. Cañizares IDr.
Part 3: Maximize Impact of Small Spaces
A.)  Storage spaces. You can go with concealed storage systems such as built-in cabinets on walls, under the bed or seating. Keep the items that you use often more reachable than the occasional ones. Choose what works best for your space and for your convenience.
B.)  Showcase your collection of interesting conversation pieces, like items you acquire from past travels, an artwork, an heirloom, coffee table books or a collector's item. Make sure to save a special place for them in your home.
C.)  Move things around to attract renewed energy into your space. May it be moving a sofa to the adjacent wall, creating a dining nook near a window, shuffling your accessories on to a different shelf? Little efforts go a long way.
Trendy Renovation Ideas for the Home or Condo. Part 2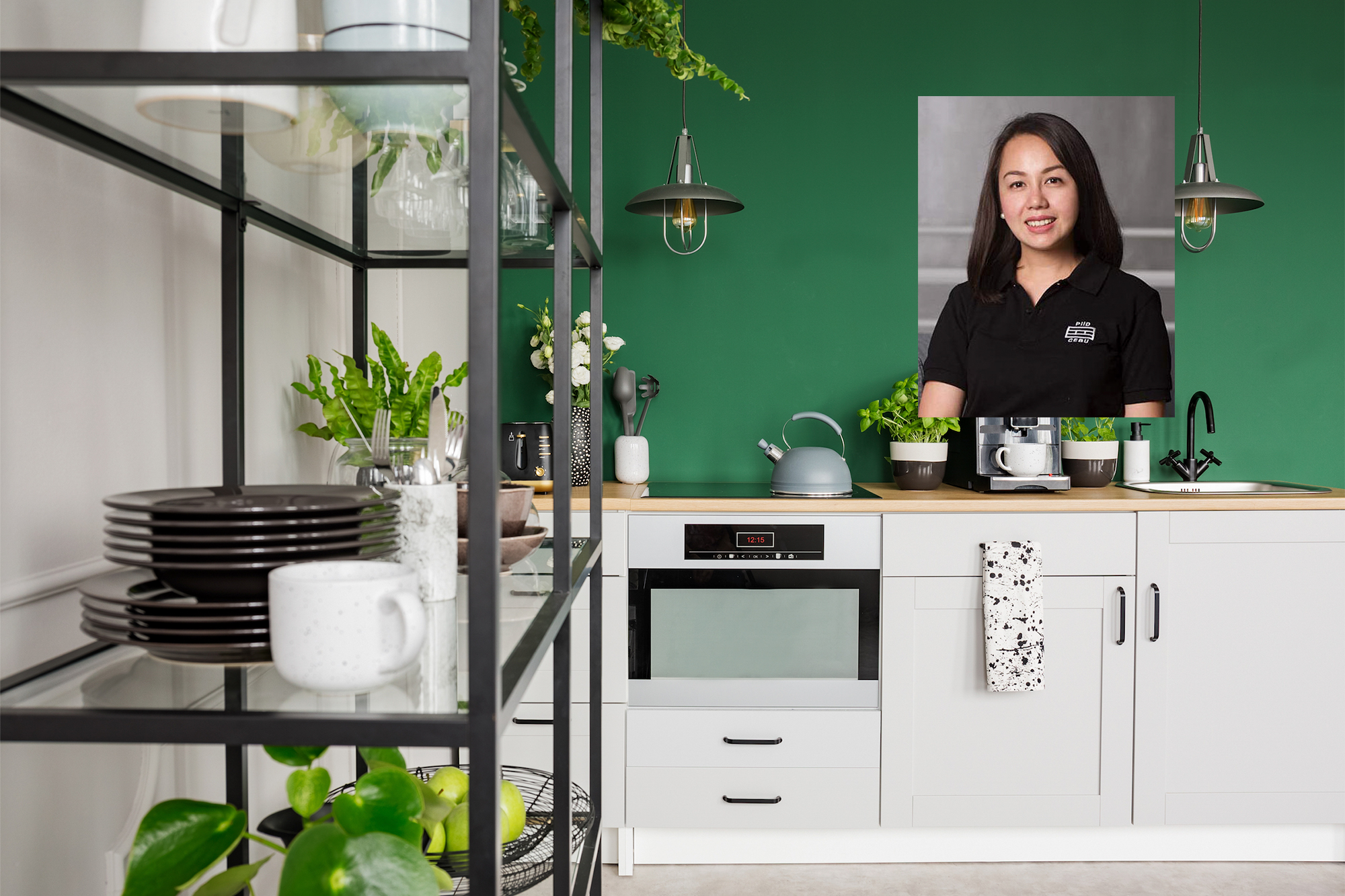 by Christa M. Cañizares IDr.
Part 2:  Create Visual Interest
A.)  Update your space with a fresh coat of paint. Some would love the white / minimalist theme, but one must also not be afraid to make a bold statement and have an accent wall, or even a wall mural.
B.)  Mix materials and textures to create depth and contrast. Wallpaper is an amazing decorative material that you can use for an instant upgrade. Another inexpensive approach is to use patterns and texture on soft furnishings such as curtains, pillows and sheets.
C.)  Setting up a coffee station, bar carts, vinyl corner, or workstation seems to be a trend to the young professionals nowadays.  Add functional pieces that serve as décor at the same time.