Make footprints of change at Crimson Resort's Project Happy Feet 2015
For the third year, Mactan's premier resort destination, Crimson Resort & Spa Mactan is organizing the Project Happy Feet Slipper Race 2015 happening on Saturday 18th July 2015.
PHF, as it is called by many, is a non-competitive team activity where participants wear flip flops and make a fun 3-5km walk and tackle different fun obstacles and challenges. It aims to gather funds for the education and training of underprivileged children.
This year's beneficiary is Bantay Bata 163 to support the Bantay Edukasyon Program, developed to support the educational needs of select individuals supported by the organization in various levels of education – elementary, high school and college.
The PHF slipper race initiative started in Cebu last 2013 in partnership with Singaporean based organization Project Happy Feet Ltd., set up since 2009 to empower the lives of underprivileged youths and children by supporting their education and training through fund-raising for education- related initiatives and programs that positively impact them or their families. Related programs have positively impacted more than 5,000 children in Singapore, Vietnam, Cambodia and Nepal. Two years ago Crimson Mactan brought the initiative to Cebu.
Last year's slipper race gathered over 300,000 pesos and greatly helped support children's educational needs in Northern Cebu which was devastated by the typhoon Haiyan.
"This year, we want to raise equal value if not more. We want to see the children we have started supporting in 2013 continue through their education. The first year's slipper race was able to support 7 children to school for 2 years, and we hope to be able to continue supporting them this year" Crimson's resort manager, Kristofer Quadros said.
In order to participate, you must form a team of five members – of any age, sign-up and pay the registration fee of P5,000. This year's race includes six (6) pit stops with unique team challenges.
100% of the proceeds go to Bantay Bata 163 for the Bantay Edukasyon Program.
Click here for full event details and race mechanics.
CRIMSON RESORT & SPA MACTAN
Seascapes Resort Town
Lapu-Lapu City
6332. 401 9999
LONDON IN FULL BLOOM: An Exclusive Look at the recent Chelsea Flower Show
The Chelsea Flower Show in London, one of the most prestigious horticultural events in the world, returned in full glory in May 2023, captivating visitors with its stunning displays and landscape designs. Held annually on the grounds of the Royal Hospital Chelsea in London, this year's show proved to be a true feast for the senses, showcasing an array of breathtaking gardens, vibrant floral arrangements, and innovative landscaping. The 3-day event showcased 36 outdoor gardens, including four balcony gardens for small spaces. Inside the giant pavilion, blooms compete with each other, exotic flowers, roses, and many more.
The 2023 Chelsea Flower Show embraced a Nature's Harmony theme, with a strong focus on sustainability and mental health. The show's organizers emphasized the importance of sustainable gardening practices and biodiversity conservation, inspiring attendees to create beautiful outdoor spaces while preserving and protecting the environment.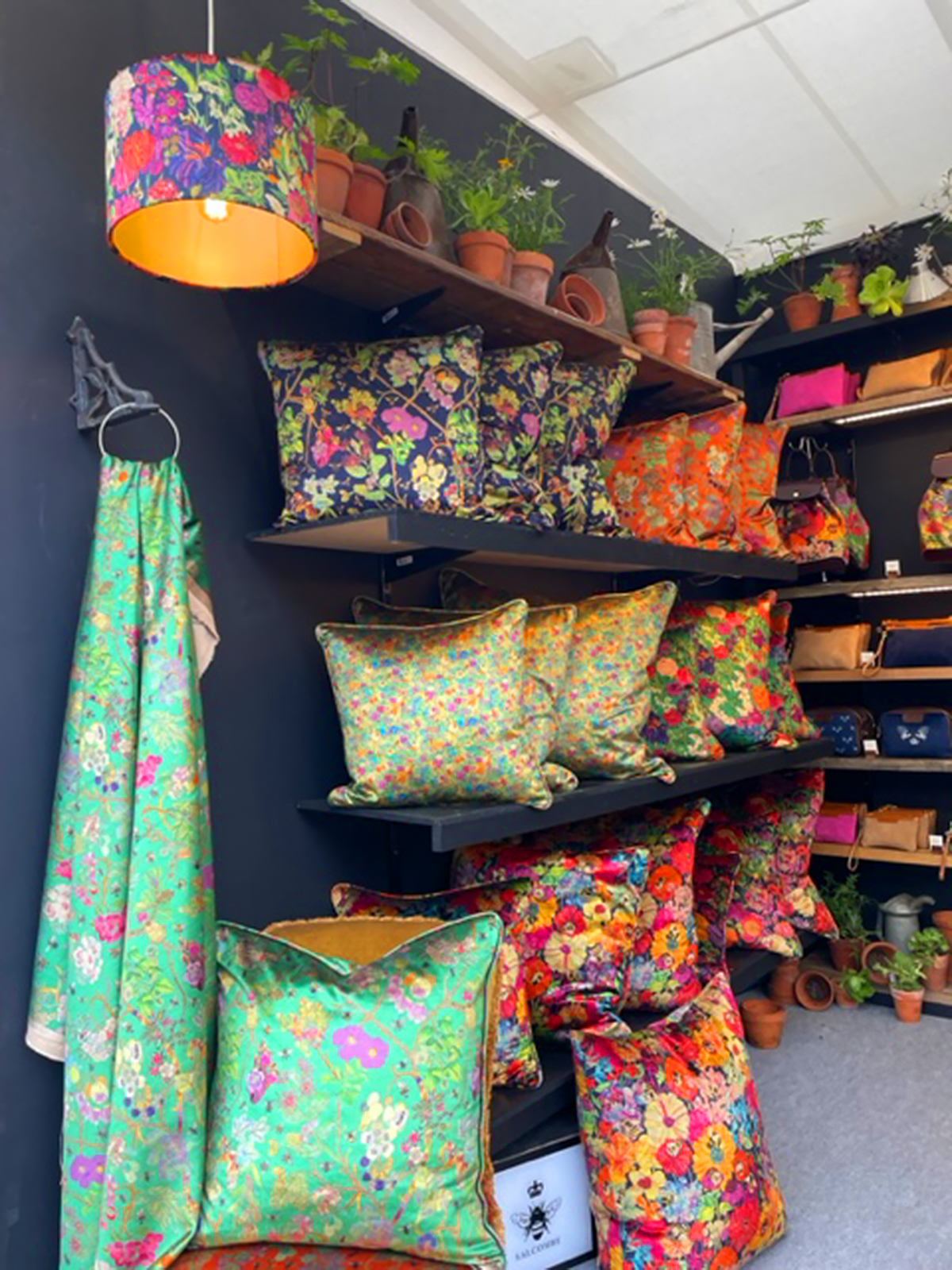 What's Cebu got to do with the Chelsea Flower Show in London? One person. James Doran Webb (https://www.jamesdoranwebb.co.uk), an Englishman working with driftwood, has been displaying his artworks for several years. James collects cast-off driftwood and shapes them into beautiful animal shapes that find places in some of the most iconic gardens. Leaping horses, owls, reindeer, and the occasional dragon, James Webb's creations are avidly collected by landscapers to add accent to gardens in all sizes, using cast-off wood, fitting perfectly with the sustainable element—something Mr. Webb has done quite well for the last decade.
***
The Philippine International Flower Festival will be held at the PICC in Manila from January 14 to 18, 2024. Watch out for more info from our website!