Lifestyles of the Rich and Indebted
And so we all know someone like him, Mr. Party Animal, the cool guy who always buys you a drink, has a table in the VIP section, the sexy car parked out front.
And so we all know someone like him, Mr. Party Animal, the cool guy who always buys you a drink, has a table in the VIP section, the sexy car parked out front. Drinks champagne with the posse at four in the afternoon, never really seems to work. And you think it must be a charmed life.
Or that woman who attends every party, decked out in designer duds from head to toe. Limited edition Chanel, black American Express Card. red carpet ready, always.
Now what we don't know is, Mr. Party Animal has signing privileges at that bar but hasn't paid his bill in months. He's at that bar because he hasn't paid his bill at the other happening place. And that car, that's been mortgaged.
That stylish chick, has nothing in her wallet, save for the credit card which is maxxed out. Its all a mirage honey.
Its about keeping up with the Joneses, despite the steep price one has to pay. We all know someone or the other who seems to have it all but in reality is heavily in debt. It always amazes me that some people can sleep at night but owe money. Or drive a Ferrari but the employees haven't been paid for 6 months.
I would rather lay low but not owe. . .
by: JT
LONDON IN FULL BLOOM: An Exclusive Look at the recent Chelsea Flower Show
The Chelsea Flower Show in London, one of the most prestigious horticultural events in the world, returned in full glory in May 2023, captivating visitors with its stunning displays and landscape designs. Held annually on the grounds of the Royal Hospital Chelsea in London, this year's show proved to be a true feast for the senses, showcasing an array of breathtaking gardens, vibrant floral arrangements, and innovative landscaping. The 3-day event showcased 36 outdoor gardens, including four balcony gardens for small spaces. Inside the giant pavilion, blooms compete with each other, exotic flowers, roses, and many more.
The 2023 Chelsea Flower Show embraced a Nature's Harmony theme, with a strong focus on sustainability and mental health. The show's organizers emphasized the importance of sustainable gardening practices and biodiversity conservation, inspiring attendees to create beautiful outdoor spaces while preserving and protecting the environment.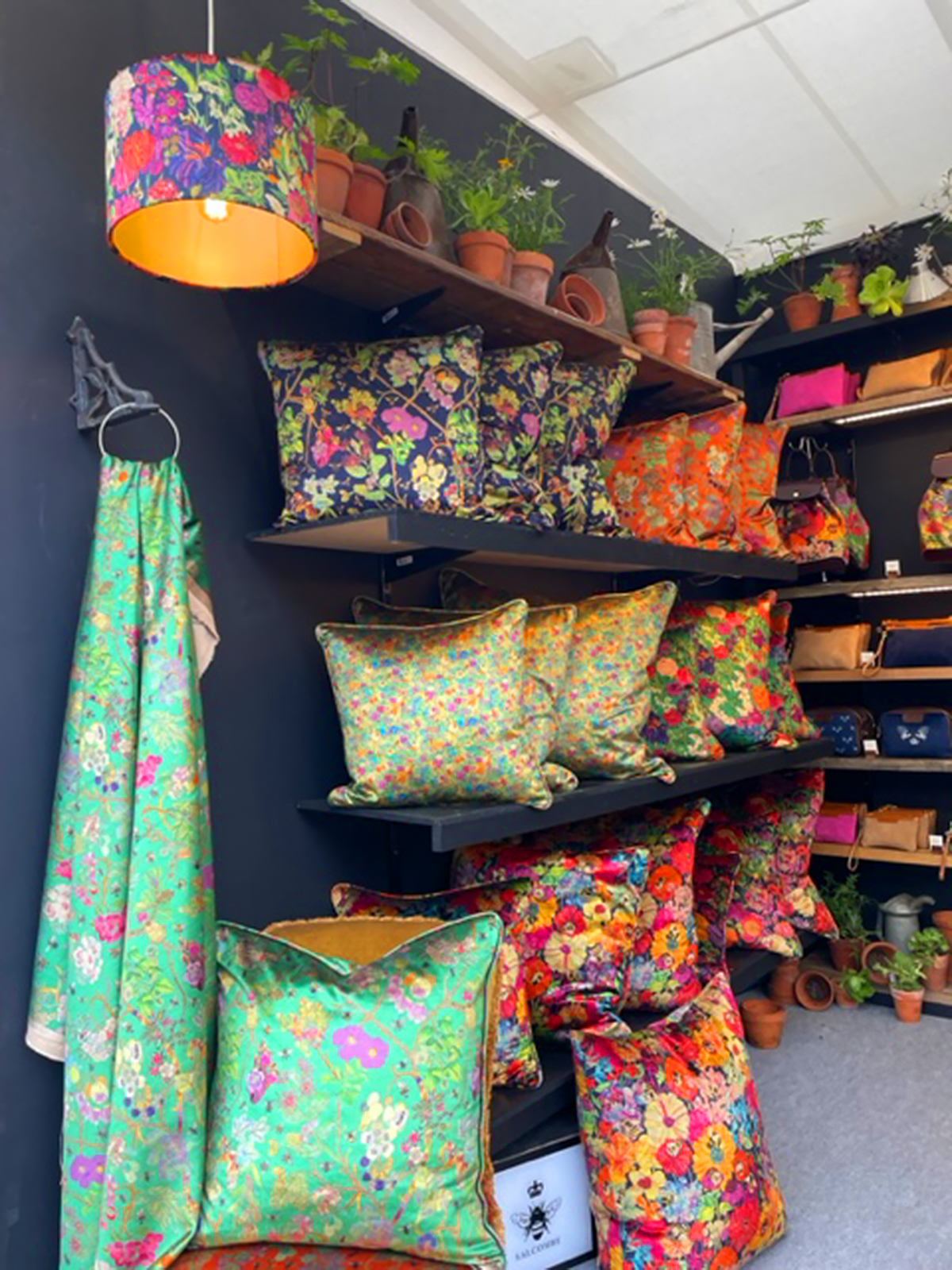 What's Cebu got to do with the Chelsea Flower Show in London? One person. James Doran Webb (https://www.jamesdoranwebb.co.uk), an Englishman working with driftwood, has been displaying his artworks for several years. James collects cast-off driftwood and shapes them into beautiful animal shapes that find places in some of the most iconic gardens. Leaping horses, owls, reindeer, and the occasional dragon, James Webb's creations are avidly collected by landscapers to add accent to gardens in all sizes, using cast-off wood, fitting perfectly with the sustainable element—something Mr. Webb has done quite well for the last decade.
***
The Philippine International Flower Festival will be held at the PICC in Manila from January 14 to 18, 2024. Watch out for more info from our website!