Inside Cebu: Charles Streegan's Cliffside Hacienda
Pacific Traders and Manufacturing Corporation's Charles Streegan gives us a glimpse of his hacienda-inspired home.
This story is taken from our archives. Originally published in Inside Cebu.
Their multi-level, hacienda-inspired home clings to a cliff-side lot. The gate opens to a driveway that approaches the house and stops under a tiled portico. The foyer opens to the living area and a curving staircase that leads to the bedrooms upstairs.
Once inside the house, the visitor is put at ease with its low-keyed, understated design. The wide verandah with its beamed ceiling opens the whole area to the surrounding mature trees and the city view beyond. The basement level is the family's entertaining area and the children's hangout. The rooms are well ventilated and are punctuated by a cultivated mix of carefully arranged design patterns and pieces of art and memorabilia that the couple has collected through the years.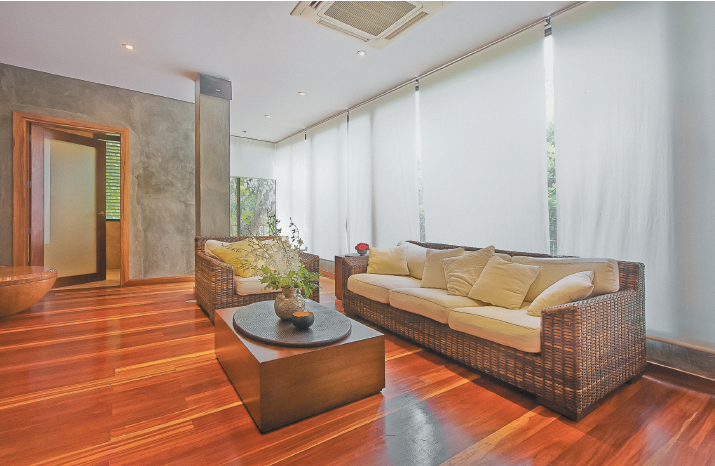 It helped that the homeowners knew exactly the mechanics of building homes. Charles Streegan's family has long been in the export furniture business while his wife, Pilar, is an architect. While the housewife in Pilar designed the home in a way that it would have lots of storage, with pantries and closets to hold everything that a family of five could accumulate, it was the architect in her who designed it to fulfill many roles:
First, it has to accommodate a large amount of entertaining for business and pleasure. Secondly, it has to be an escape, a retreat from the quotidian workload of the owners. And finally, most importantly, it had to be a nurturing and loving home for their children, a fun and relaxed house of well-defined spaces with exacting dimensions. The modern furniture mostly in cane or in rattan are from Pacific Traders and Manufacturing Corporation.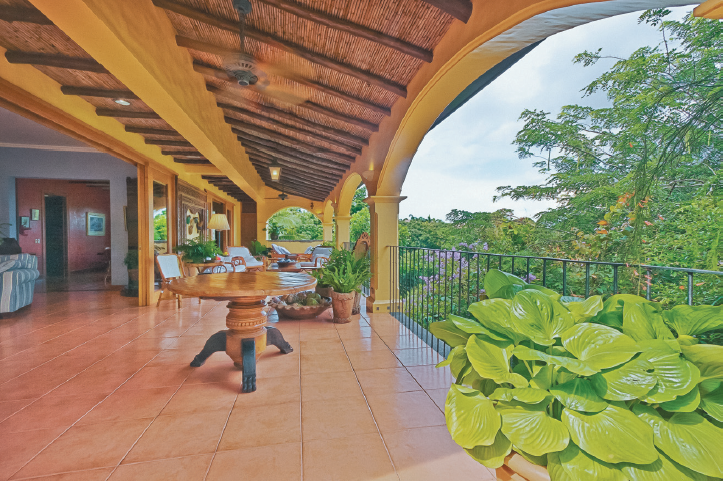 The main dining room is host to several important paintings of Filipino artists; one by Federico Alcuaz hangs beneath a fluted ceiling. Wide doors allow dinner guests to look out across the terrace to the hills beyond. The combined efforts of architecture and interior design culminate in a house with a distinct line of beauty.
Trendy Renovation Ideas for the Home or Condo. Part 4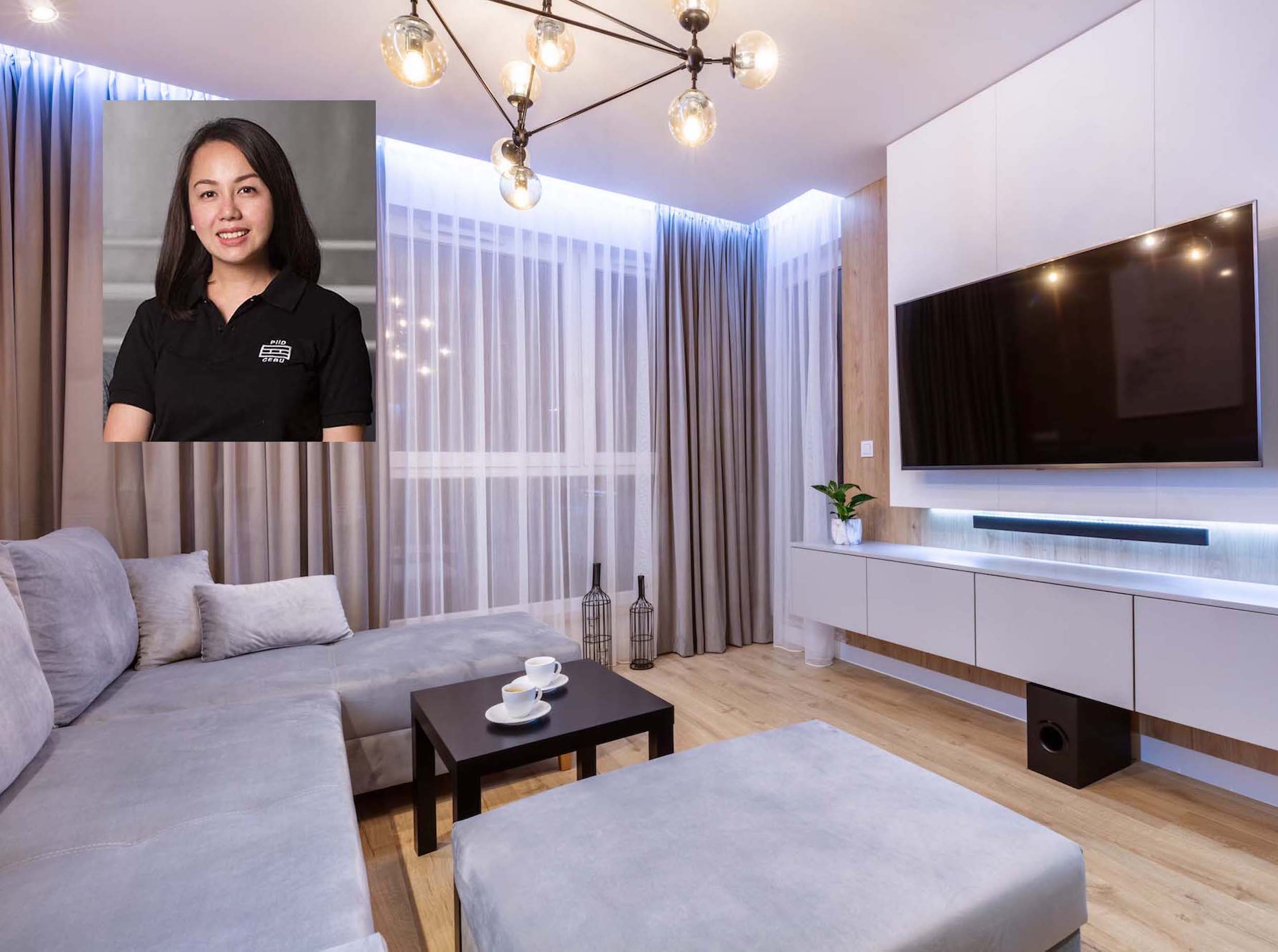 by Christa M. Cañizares IDr.
Part 4:  Upgrade your Choices
A.  Create different moods with lighting. The use of warm colored indirect lighting such as lamps, colored LED back lights, or even string lights can create a cozy and relaxing vibe after a day's work.
B.)  Convert to smart home systems. From door locks, CCTV cameras, you'll also be able to control and turn on lights, appliances even if you're away from home. All you need is a wifi connection and the applications on your mobile phone.
C.) Hire a professional interior designer. We always get an impression that hiring a professional would be expensive, but they actually help you make the best choices and save you from making bad purchases.
Trendy Renovation Ideas for the Home or Condo. Part 3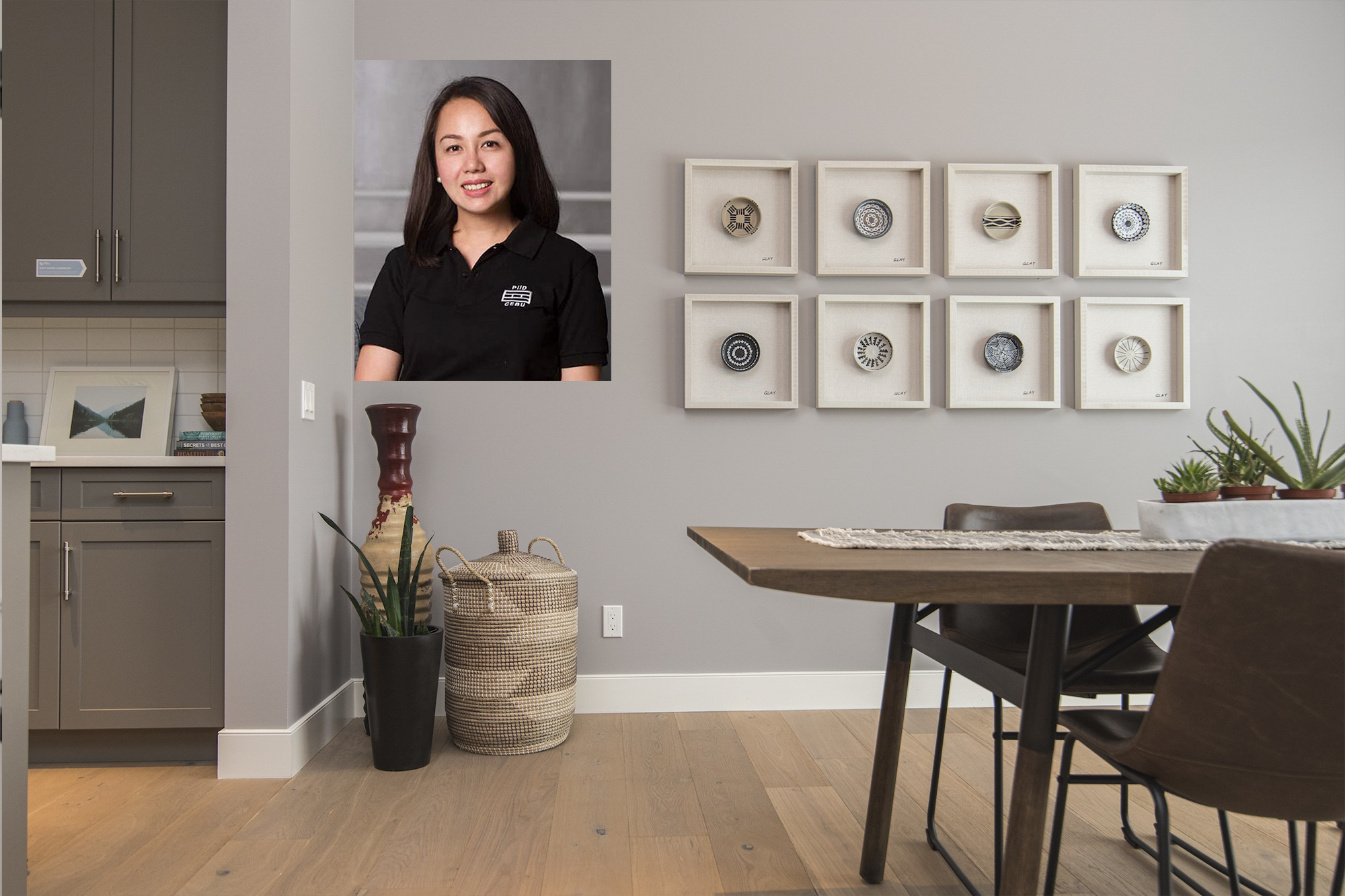 by Christa M. Cañizares IDr.
Part 3: Maximize Impact of Small Spaces
A.)  Storage spaces. You can go with concealed storage systems such as built-in cabinets on walls, under the bed or seating. Keep the items that you use often more reachable than the occasional ones. Choose what works best for your space and for your convenience.
B.)  Showcase your collection of interesting conversation pieces, like items you acquire from past travels, an artwork, an heirloom, coffee table books or a collector's item. Make sure to save a special place for them in your home.
C.)  Move things around to attract renewed energy into your space. May it be moving a sofa to the adjacent wall, creating a dining nook near a window, shuffling your accessories on to a different shelf? Little efforts go a long way.
Trendy Renovation Ideas for the Home or Condo. Part 2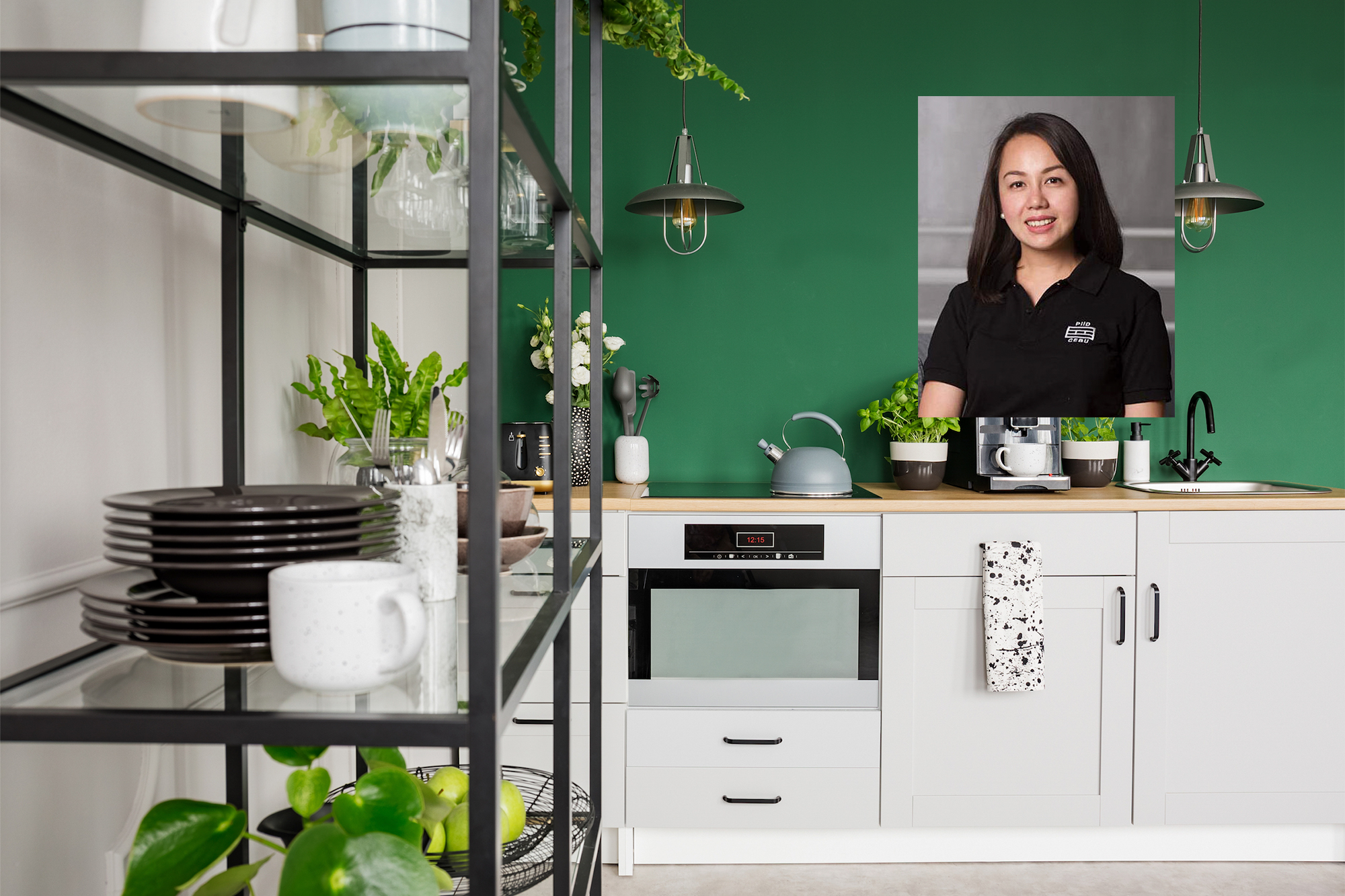 by Christa M. Cañizares IDr.
Part 2:  Create Visual Interest
A.)  Update your space with a fresh coat of paint. Some would love the white / minimalist theme, but one must also not be afraid to make a bold statement and have an accent wall, or even a wall mural.
B.)  Mix materials and textures to create depth and contrast. Wallpaper is an amazing decorative material that you can use for an instant upgrade. Another inexpensive approach is to use patterns and texture on soft furnishings such as curtains, pillows and sheets.
C.)  Setting up a coffee station, bar carts, vinyl corner, or workstation seems to be a trend to the young professionals nowadays.  Add functional pieces that serve as décor at the same time.