Inside Cebu: Annie and Louie Aboitiz Live in Tradition
Annie and Louie Aboitiz's home is designed by Timoteo Unson is a lesson in balanced architecture.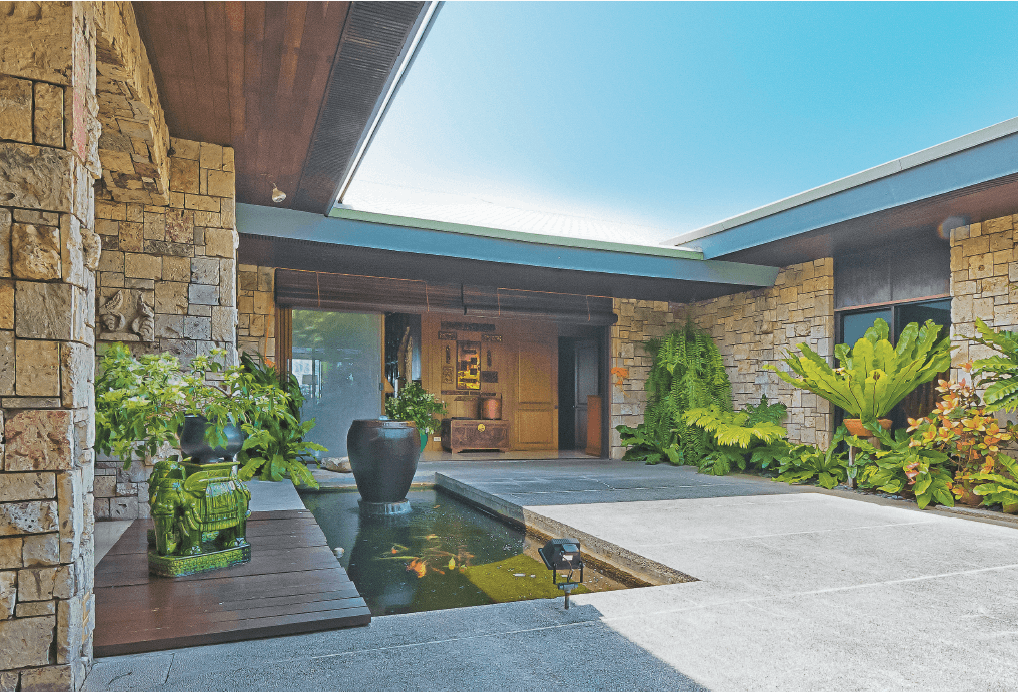 With its stone exterior, extensive use of wood in floors and wall panels and overall modernist style, the home of Louie and Annie Aboitiz, designed by Architect Timoteo Unson, is a lesson in balanced architecture. Never sparse or overly done, each room breathes life and invites the visitor to relax.
A profusion of plants and the plush upholstery for the generous seating arrangements serve as counterpoint to the home's hard edges. Enhancing an open feel is the ample natural light that spills through the glass sliding doors on three sides. The adept positioning of furniture further makes the spaces attractive.
A keen collector of Chinese antiques, Annie has skillfully managed to display her acquisitions, mixing them with paintings by Filipino masters like Juvenal Sanso and Oscar Zalameda. Despite the profusion of museum-worthy pieces, the house is still very much a welcoming space.
Annie's other passion, orchid collecting, is evidenced throughout the home. In nearly every room there are magnificent displays of orchids in full bloom, from cattleyas to dendrobiums. These are taken from the beautifully maintained gardens surrounding the house—gardens that have seen some very memorable celebrations in the past. From here, and from the informal seating arranged on the terrace along the house, there are magnificent views of the city of Cebu.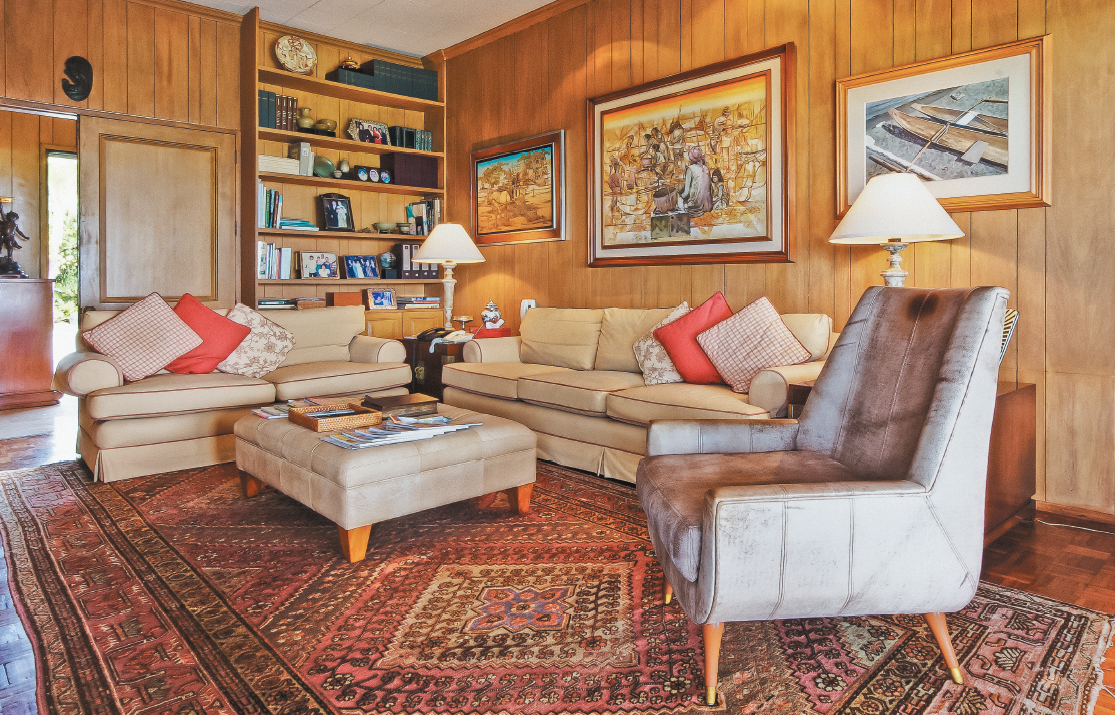 A discerning businesswoman in her own right, Annie was heavily involved with the development of one of Cebu's grandest residential addresses, the Maria Luisa Estate Park. It was her mother, Mary Renner Osmeña, who believed that the city had the potential to grow north in the hills of Banilad, which she envisioned as an elite enclave above the steadily thickening metropolis. This house is a fine example of how the land development was achieved in the Maria Luisa Estate Park.
The house has already withstood several decades of use and weather. Yet it still looks architecturally strong, its extensive use of Mactan stones still striking and the wood paneling, very much intact. Positioned perfectly within the property, it is a good example of how an Unson-designed building stands in proportion to the size of the lot.
Trendy Renovation Ideas for the Home or Condo. Part 4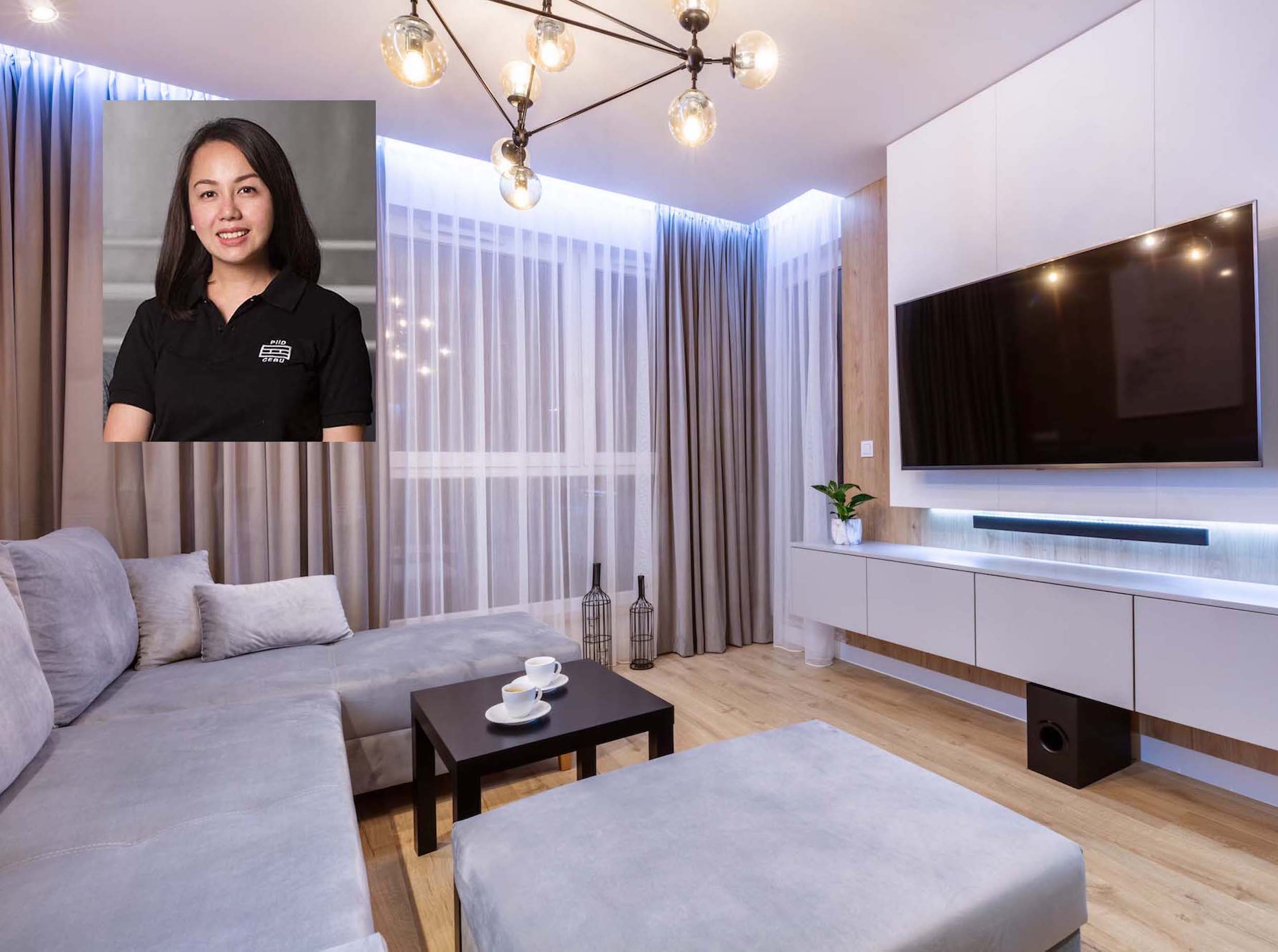 by Christa M. Cañizares IDr.
Part 4:  Upgrade your Choices
A.  Create different moods with lighting. The use of warm colored indirect lighting such as lamps, colored LED back lights, or even string lights can create a cozy and relaxing vibe after a day's work.
B.)  Convert to smart home systems. From door locks, CCTV cameras, you'll also be able to control and turn on lights, appliances even if you're away from home. All you need is a wifi connection and the applications on your mobile phone.
C.) Hire a professional interior designer. We always get an impression that hiring a professional would be expensive, but they actually help you make the best choices and save you from making bad purchases.
Trendy Renovation Ideas for the Home or Condo. Part 3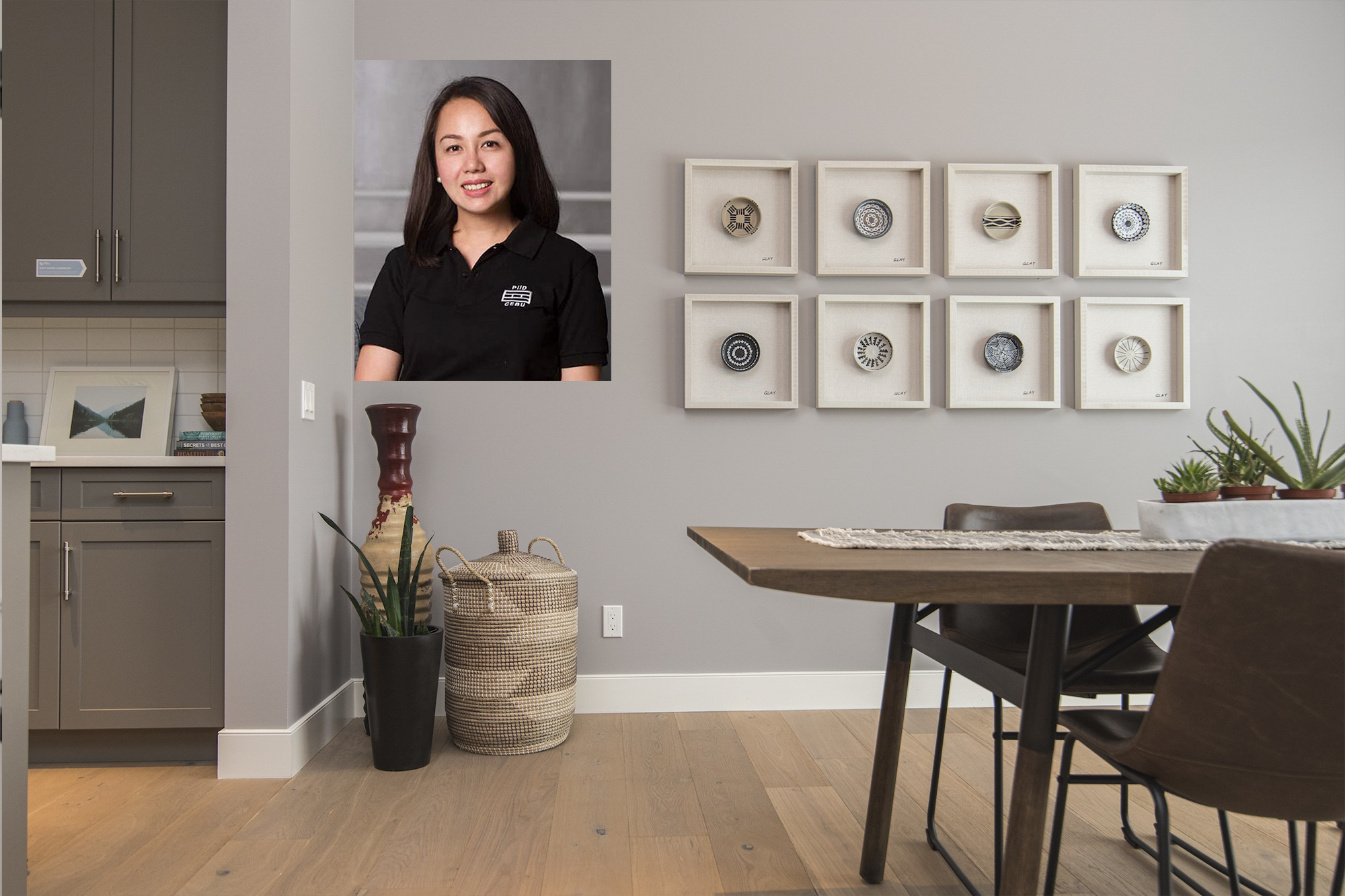 by Christa M. Cañizares IDr.
Part 3: Maximize Impact of Small Spaces
A.)  Storage spaces. You can go with concealed storage systems such as built-in cabinets on walls, under the bed or seating. Keep the items that you use often more reachable than the occasional ones. Choose what works best for your space and for your convenience.
B.)  Showcase your collection of interesting conversation pieces, like items you acquire from past travels, an artwork, an heirloom, coffee table books or a collector's item. Make sure to save a special place for them in your home.
C.)  Move things around to attract renewed energy into your space. May it be moving a sofa to the adjacent wall, creating a dining nook near a window, shuffling your accessories on to a different shelf? Little efforts go a long way.
Trendy Renovation Ideas for the Home or Condo. Part 2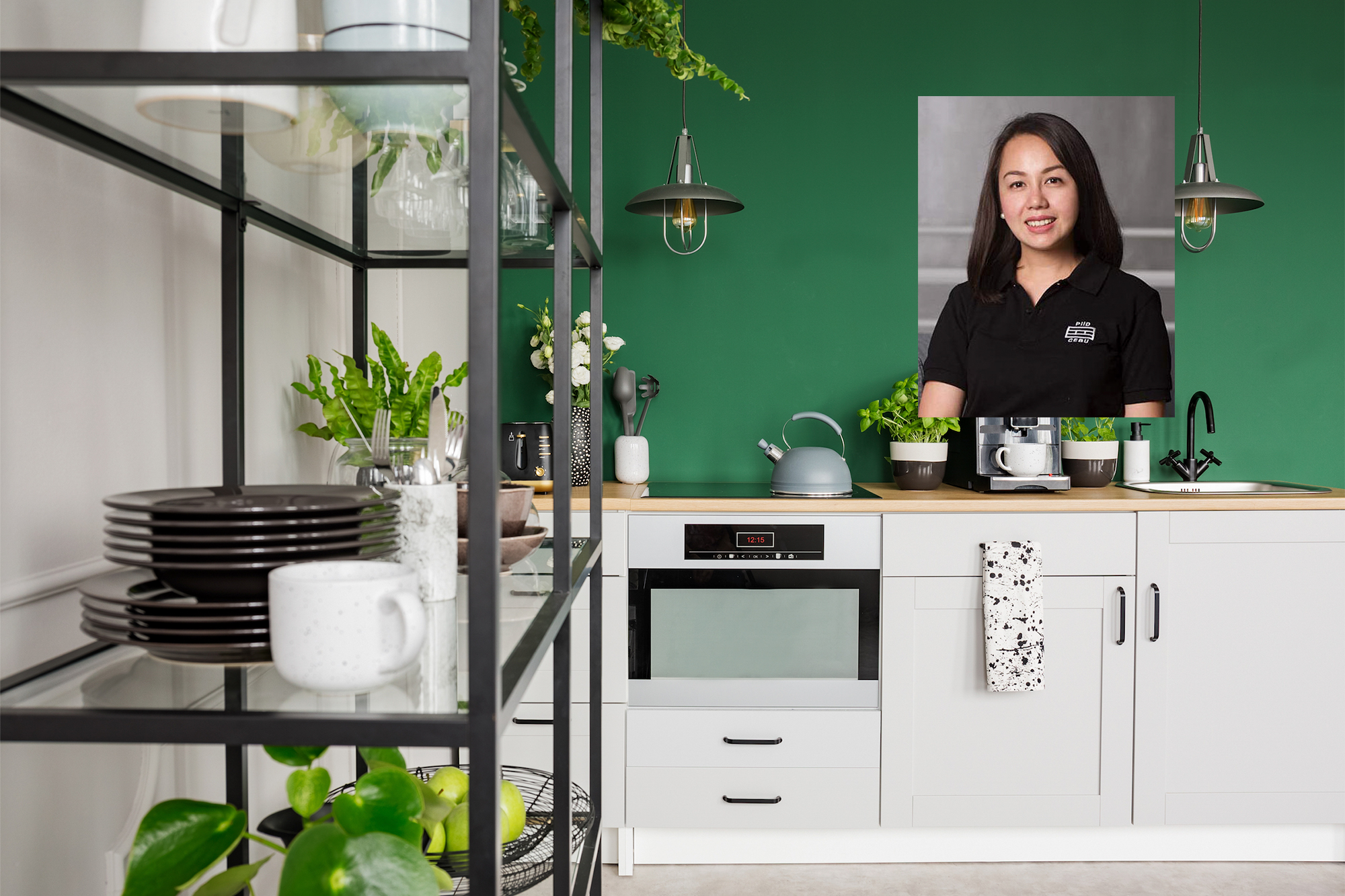 by Christa M. Cañizares IDr.
Part 2:  Create Visual Interest
A.)  Update your space with a fresh coat of paint. Some would love the white / minimalist theme, but one must also not be afraid to make a bold statement and have an accent wall, or even a wall mural.
B.)  Mix materials and textures to create depth and contrast. Wallpaper is an amazing decorative material that you can use for an instant upgrade. Another inexpensive approach is to use patterns and texture on soft furnishings such as curtains, pillows and sheets.
C.)  Setting up a coffee station, bar carts, vinyl corner, or workstation seems to be a trend to the young professionals nowadays.  Add functional pieces that serve as décor at the same time.