Catch a Glimpse of What Life Means at Amoa
Life in the city is bustling almost 24/7—jumping from one place to another, getting stuck in traffic, and going to bed at night with the honking, whizzing, and revving of vehicles just right outside your home. It's a hassle most people don't ask for, but have to deal with. Give Amoa by AboitizLand a minute or two to show you that 'life means more' and one of the most anticipated projects of Cebu's premier developer might just be the ideal solution to your geographical issues.
The riveting modern Filipino touch to its seven enclaves gives home to would-be residents of Amoa. Nestled close to the mountains and the sea, it promises an affable lifestyle to make way for richer memories within its large portion of open spaces and wide range of modern amenities to choose from. You can never go wrong with spending some time at the basketball court, grand lawn, central park and collective swimming pools to unwind—and these are just a few of many others worth checking out inside the five-star resort-like suburban.
Amoa's first model home was launched to the public last February 23, giving a glimpse of Ananda, a single-storey unit with a living room that greets you the moment you walk in, as well as a small kitchen, a dining room, a bathroom, and two bedrooms. Two doors—the main door and the back door—are built aslant across each other, allowing fresh air to pass through within the house easily and conjuring a comfy lazy day. For a couple or a small family, Ananda is quite spacious to live in.
"Amoa is for start-up families who value a better way of life," shares Raffy Potestad, the marketing officer of AboitizLand. "It is basically for families with three to four members who love outdoors and are planning to live in a vibrant, uncrowded area in the north of Cebu Province."
Surrounded by larger cities such as Cebu, Mandaue, and Lapu-Lapu, Compostela is the perfect location for those who are looking to live in a tranquil and nature-centered
area. If you're worried about worse traffic conditions, Raffy describes the drive to and from the metropolis to be tolerable, only taking an hour at bare minimum. It's rest assured that you still get to stay close to establishments even by residing in a
province. Living in Amoa is pretty much like hitting two birds with one stone, as the old saying goes.
Within the premises of the 60-hectare residential community, a broad array of house-and-lot units currently cost P1.6 to P5 million. It is quite an agreeable price to pay in exchange for an exceptional experience in the neighborhood of your dreams.
Canvassing for a new house to relocate to is just as stressful as continuing to live in a crowded environment, but every bead of sweat becomes rewarding when the universe is in your favor and grants you the home beyond your expectations. Add Amoa by AboitizLand to your list, and you will certainly not dwell in disappointment.
Trendy Renovation Ideas for the Home or Condo. Part 4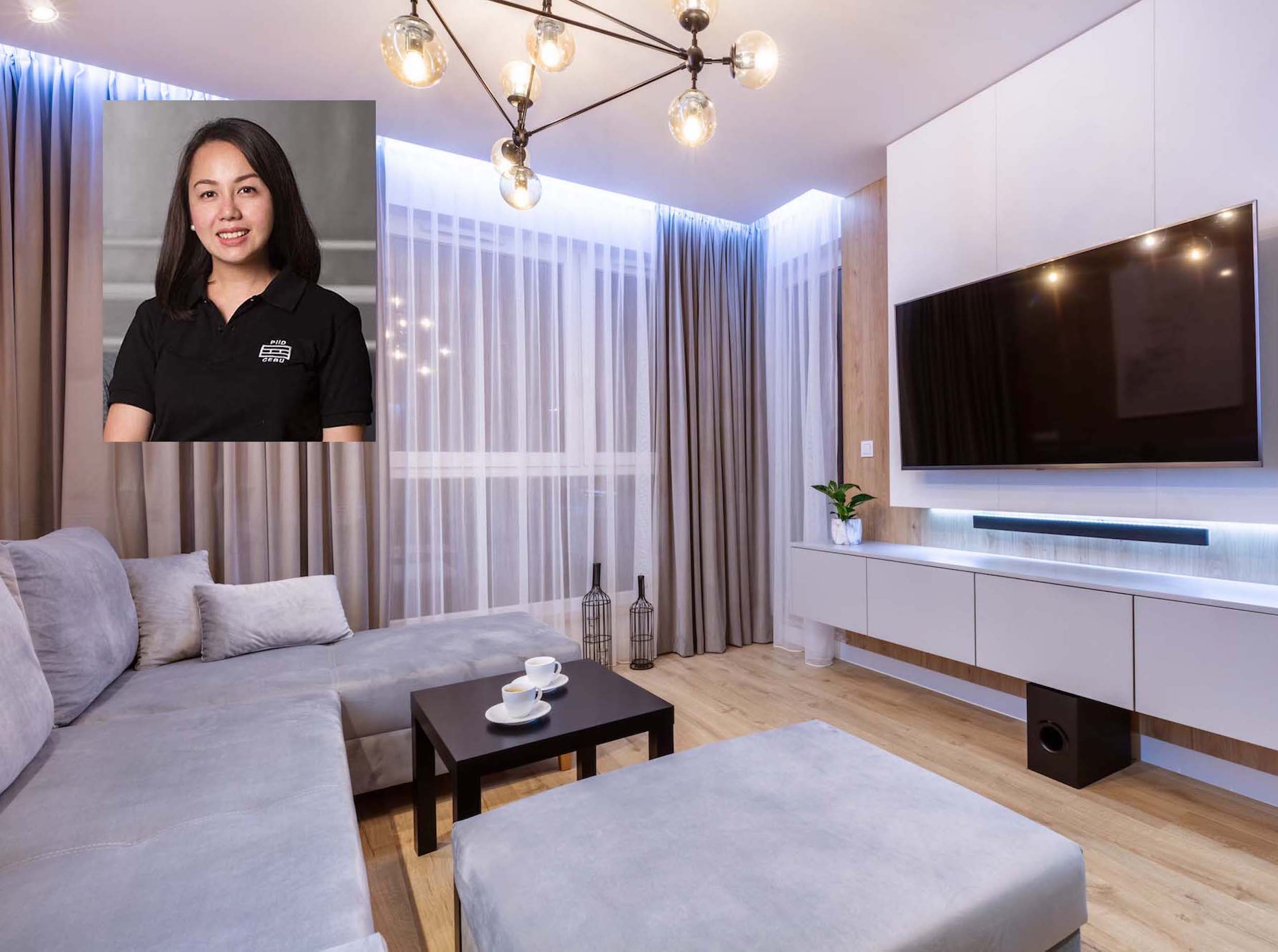 by Christa M. Cañizares IDr.
Part 4:  Upgrade your Choices
A.  Create different moods with lighting. The use of warm colored indirect lighting such as lamps, colored LED back lights, or even string lights can create a cozy and relaxing vibe after a day's work.
B.)  Convert to smart home systems. From door locks, CCTV cameras, you'll also be able to control and turn on lights, appliances even if you're away from home. All you need is a wifi connection and the applications on your mobile phone.
C.) Hire a professional interior designer. We always get an impression that hiring a professional would be expensive, but they actually help you make the best choices and save you from making bad purchases.
Trendy Renovation Ideas for the Home or Condo. Part 3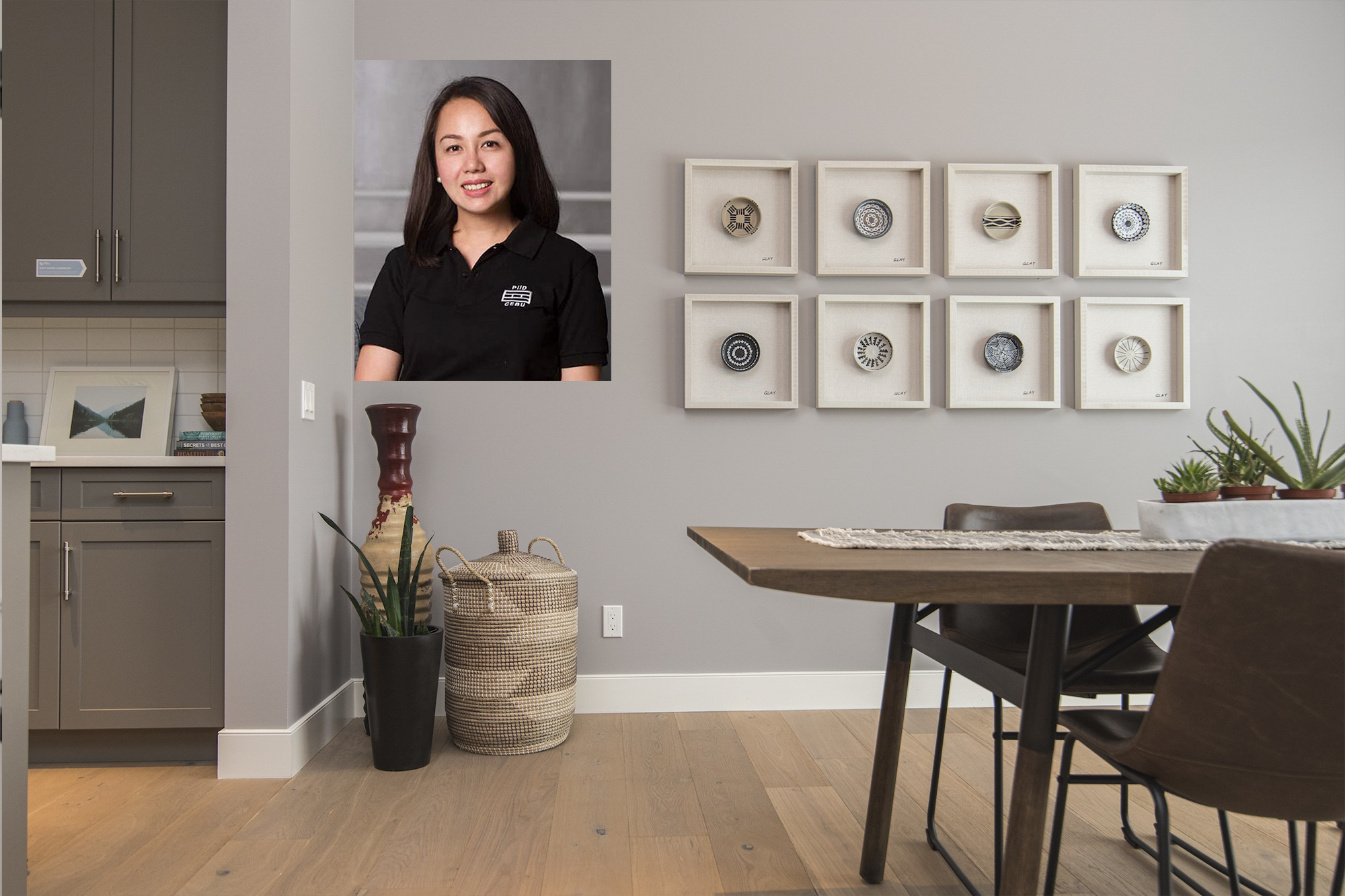 by Christa M. Cañizares IDr.
Part 3: Maximize Impact of Small Spaces
A.)  Storage spaces. You can go with concealed storage systems such as built-in cabinets on walls, under the bed or seating. Keep the items that you use often more reachable than the occasional ones. Choose what works best for your space and for your convenience.
B.)  Showcase your collection of interesting conversation pieces, like items you acquire from past travels, an artwork, an heirloom, coffee table books or a collector's item. Make sure to save a special place for them in your home.
C.)  Move things around to attract renewed energy into your space. May it be moving a sofa to the adjacent wall, creating a dining nook near a window, shuffling your accessories on to a different shelf? Little efforts go a long way.
Trendy Renovation Ideas for the Home or Condo. Part 2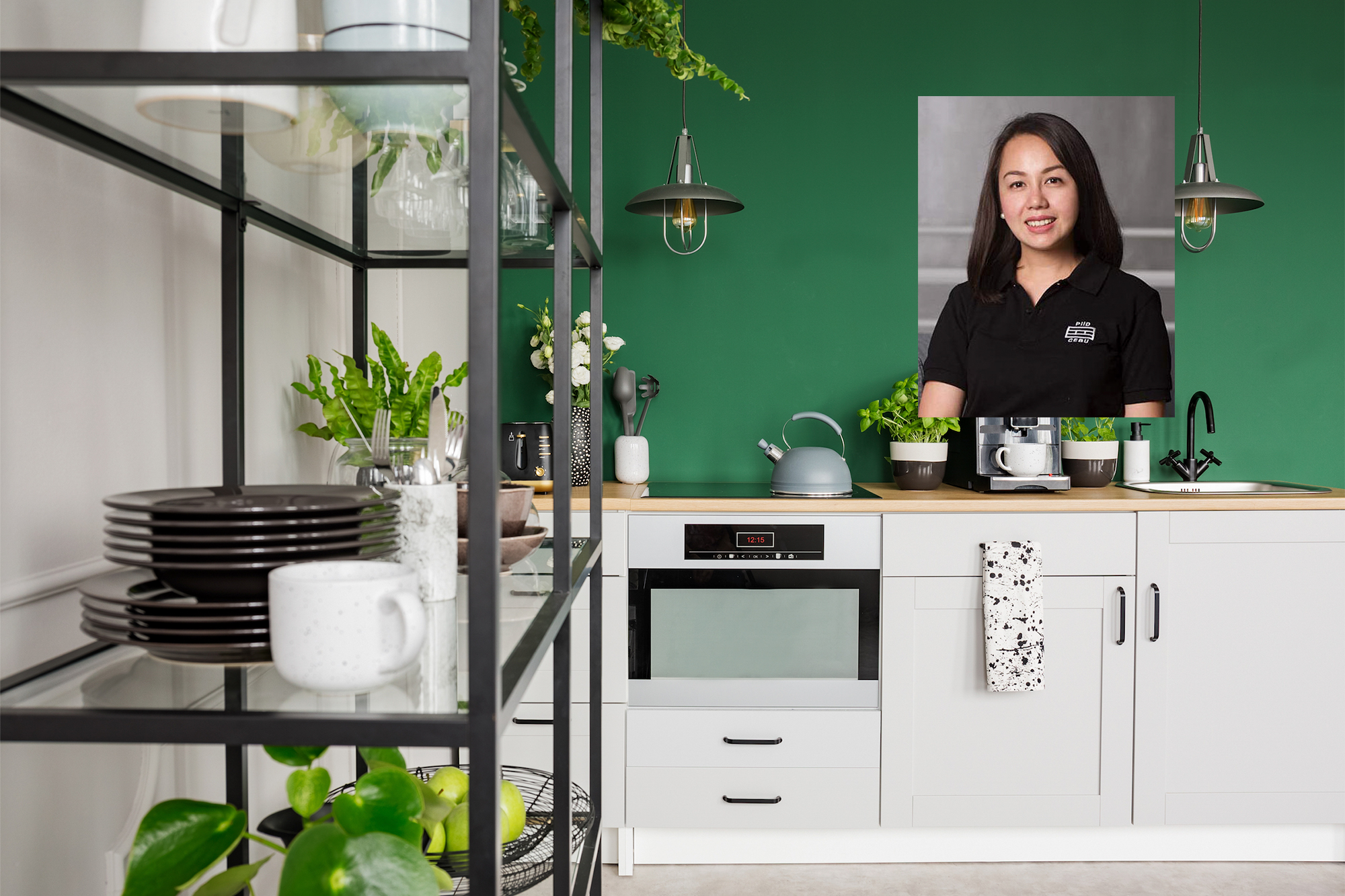 by Christa M. Cañizares IDr.
Part 2:  Create Visual Interest
A.)  Update your space with a fresh coat of paint. Some would love the white / minimalist theme, but one must also not be afraid to make a bold statement and have an accent wall, or even a wall mural.
B.)  Mix materials and textures to create depth and contrast. Wallpaper is an amazing decorative material that you can use for an instant upgrade. Another inexpensive approach is to use patterns and texture on soft furnishings such as curtains, pillows and sheets.
C.)  Setting up a coffee station, bar carts, vinyl corner, or workstation seems to be a trend to the young professionals nowadays.  Add functional pieces that serve as décor at the same time.