Zee Fashion Finds
Zee Fashion Finds invites everyone to donate the
clothes, bags and other accessories are spending more time in the closet than out in
the sun. Send in the bags that no longer spend time on your arm or the clothes that
you've outgrown to support charity, and make a little extra on the side.
ZEE FASHION FORWARD
On September 5-7, style makes its way to the Rizal Library, where Zee Lifestyle hosts a fashion extravaganza to celebrate designer finds, Cebuano talent and being Fashion Forward. Charity is chic here, with a percentage of the profits going to the Rizal Library, the Beautiful Cebu Movement Foundation, an organization dedicated to improving Cebu's appearance, and various charities.
The entire Rizal Library will be host to highly fashionable activities, including an exhibit of the entries from Zee's own Shades of Gres design competition, where contestants were tasked to create pieces inspired by "Madame Gres" Alix Barton. Winner of the competition will be awarded a scholarship from the Fashion Institute of Design and Arts.
Purchase of a Zee Lifestyle magazine on-site serves as the entrance fee, which will include access to Zee Fashion Finds and the exhibits.
MARTINI & MOVIES
Samsung Smart TV presents Martini & Movies on September 5 and 6 at the Samsung Lounge in the Rizal Library Ballroom, in cooperation with Alliance Francaise. Enjoy screenings of highly fashionable films on Samsung's cutting-edge technology that promises a unique viewing experience. The screenings are coupled with refreshments; the usual hotdogs and popcorn enjoyed at the movies are complemented with overflowing servings of martinis, for a truly cosmopolitan film viewing.
PEARL TALKS
Jewelmer treats guests to a series of Pearl Talks on September 5 and 6, where the brand brings in experts to discuss pearls and their value. Guests are given the chance to purchase their own finely crafted pearl jewelry from Jewelmer, a brand known for its collection of rare golden Palawan South Sea pearls. High tea will be served during the talk, so guests can enjoy tea, scones and pastries while admiring Jewelmer's wide collection of valuable pearl adornments.
ZEE FASHION FINDS
Zee Lifestyle provides the perfect reason to clean out the closet and make room for chic purchases at a fraction of the price with Zee Fashion Finds, a designer bazaar that proves charity is chic. On September 5-7, the Rizal Library Ballroom will become a treasure trove of Kate Spade and Prada handbags, evening gowns from Inno Sotto and Cary Santiago, and other brands to be sold at great prices. Fashion Finds is a part of Zee Fashion Forward, a four-day affair that celebrates style and fashion with activities such as Martinis & Movies and Pearl Talks, and culminating with a show from Dubai-based fashion designer Furne One.
"Zee Fashion Finds is a collaborative effort of Zee Lifestyle Magazine and the Wicked Sisters to benefit the Rizal Library Building and the Beautiful Cebu Movement Foundation," says Katsy Borromeo, Zee's managing editor. "Since the curated closet is all the rage now, you can de-clutter your closet, sell or donate items to ZFF and proceeds can go to either a foundation of your choice or the Beautiful Cebu Movement. Or you just go and shop guilt-free, knowing that proceeds will do your preferred charity some good."
"Zee Fashion Finds is unique because it puts together for the first time slightly used or even brand new designer items like clothes, sunglasses and bags for sale in a fun way. Some of these items are owned by the personalities in Cebu and even celebrities. This is really more than your usual designer bazaar," says the Wicked Sisters as they prepare for the event. "We have been pretty busy spreading the word about ZFF through TV and radio ads, as well as through social networking. We will be collecting and preparing the items for the Zee Fashion Finds soon, which to be honest might be our favorite part." Drop off your items during office hours at the Zee Publications office at the ground floor of the PDI Building, General Cuenco Avenue, Banilad, Cebu City, right across Country Mall.
FURNE ONE FINALLY
Zee orchestrates a fashionable homecoming with Furne One Finally, the grand finale to Zee Fashion Forward. The Dubai-based Cebuano designer has garnered international recognition for his avant-garde pieces that have made their way on runways in London and Los Angeles, as well as on celebrities on the red carpet and on stage. September 7 marks the day the Rizal Library Ballroom is transformed into a runway to showcase Furne One's artistically extravagant designs in his first ever couture show in Cebu. A limited number of tickets are available for P5,000, which includes cocktails at 7:00pm prior to the show, and post-event drinks courtesy of Grey Goose.
Claudia Bezza-Yeung's Santorini Cruise Collection Seaside Debut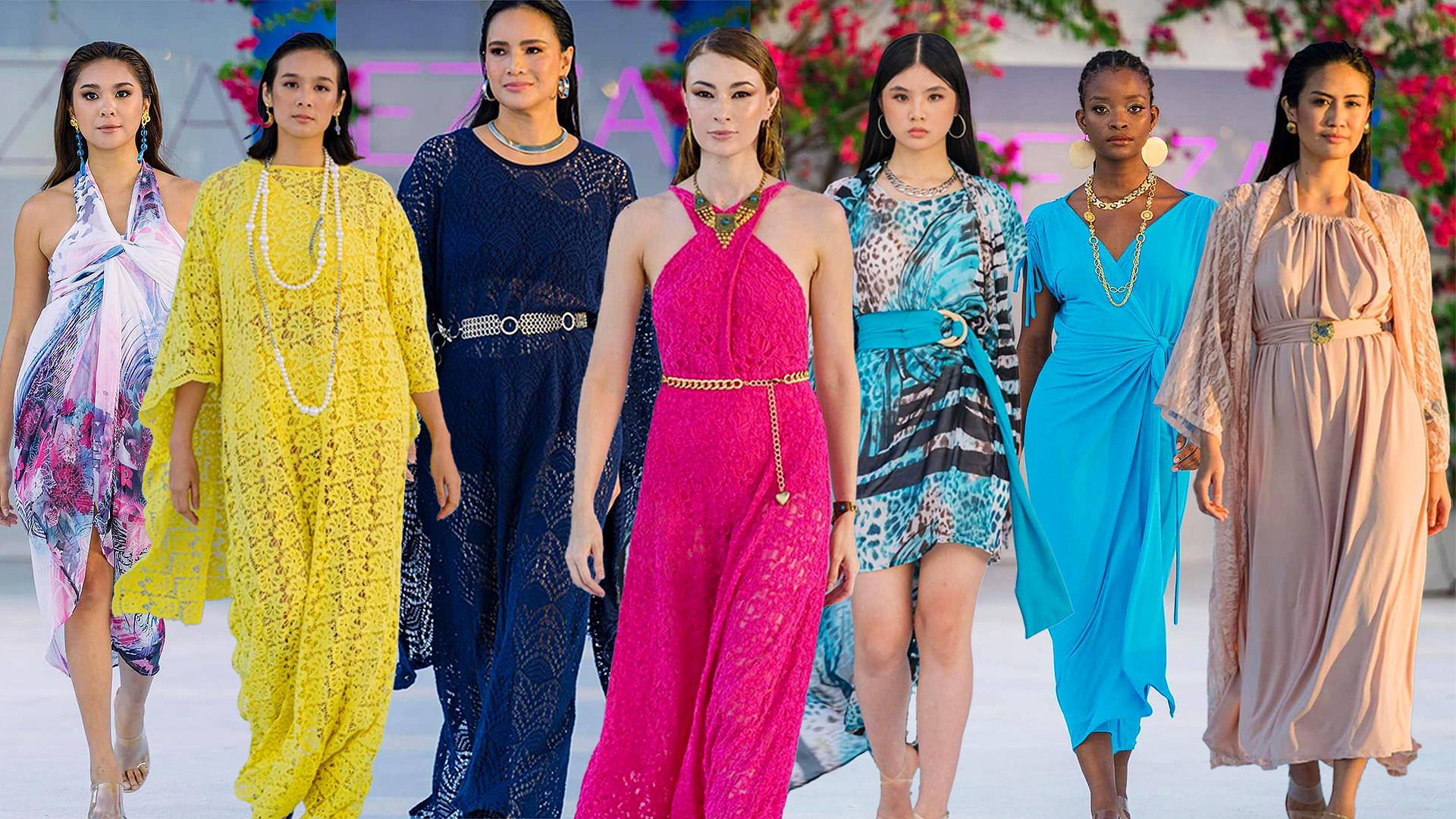 By Kingsley Medalla
The Santorini Cruise Collection launch, Claudia Bezza-Yeung's fifth, held last May in Kandaya Resort in Daanbantayan, was inspired by the Greek island of Santorini. Claudia's designs exude sophistication, and a touch of Mediterranean charm. The collection features flowing maxi dresses in vibrant colors that mirror the azure waters of the Aegean Sea, lightweight fabrics that effortlessly sway with the ocean breeze, and intricate design that adds a touch of opulence to each piece.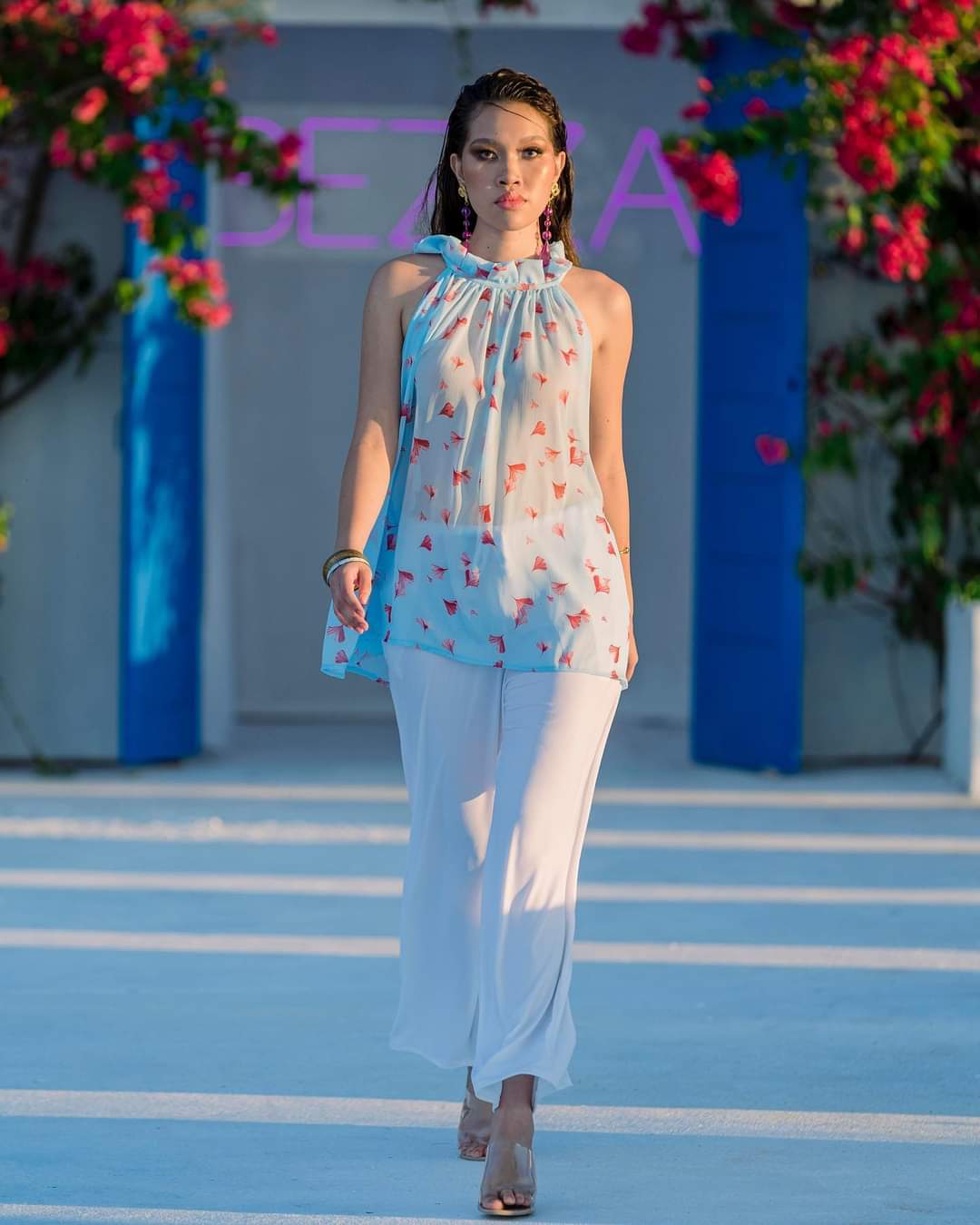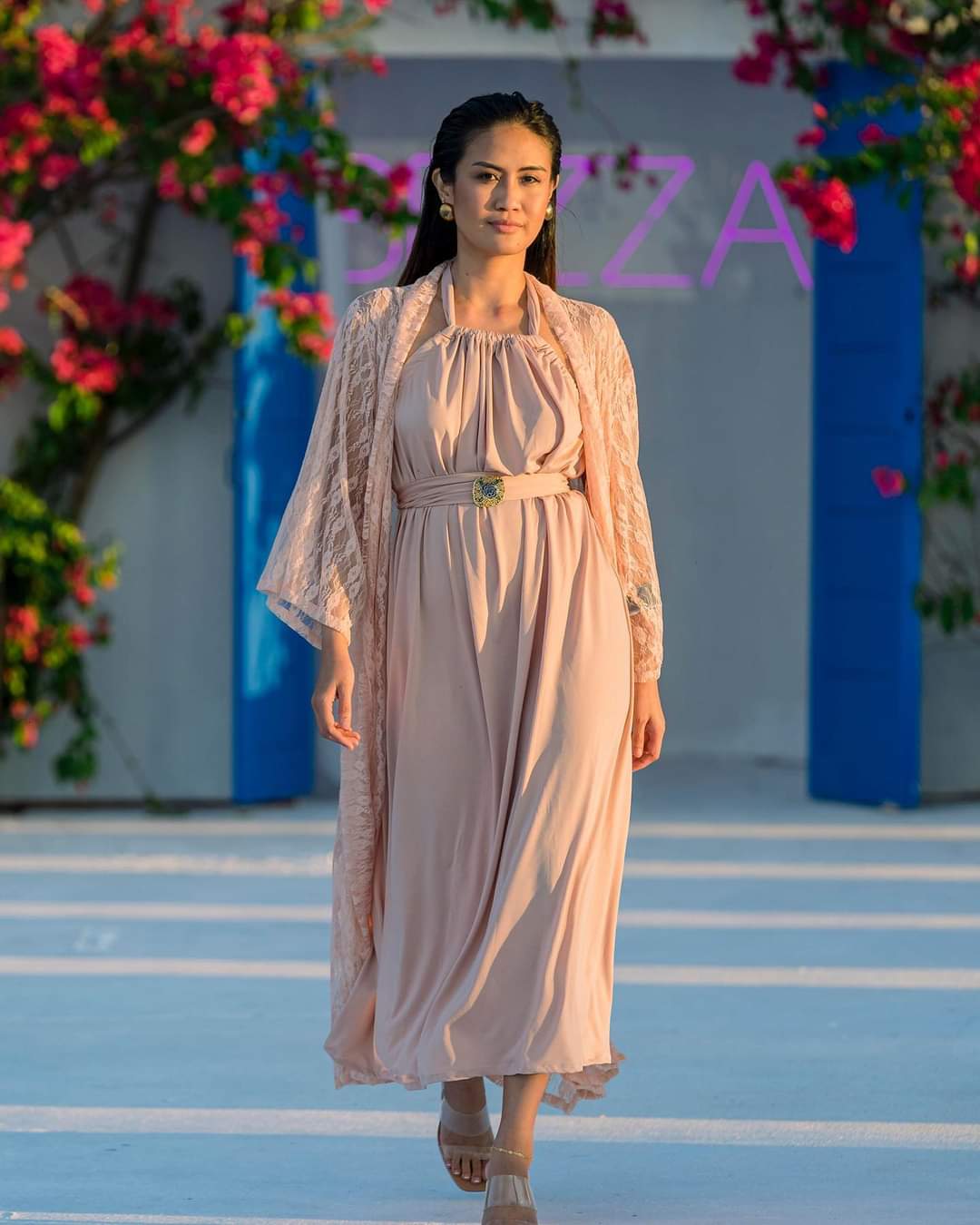 The collection itself is a celebration of summer: mini dresses with headbands and tote bags evoke images of strolls along whitewashed streets. Each piece is carefully crafted to capture the essence of Santorini's charm.
The color palette of soft pastels like pale blues and pinks, are juxtaposed with bold pops of color, like romantic pinks and vibrant yellows. This combination creates a visually striking contrast that adds depth and interest to each look.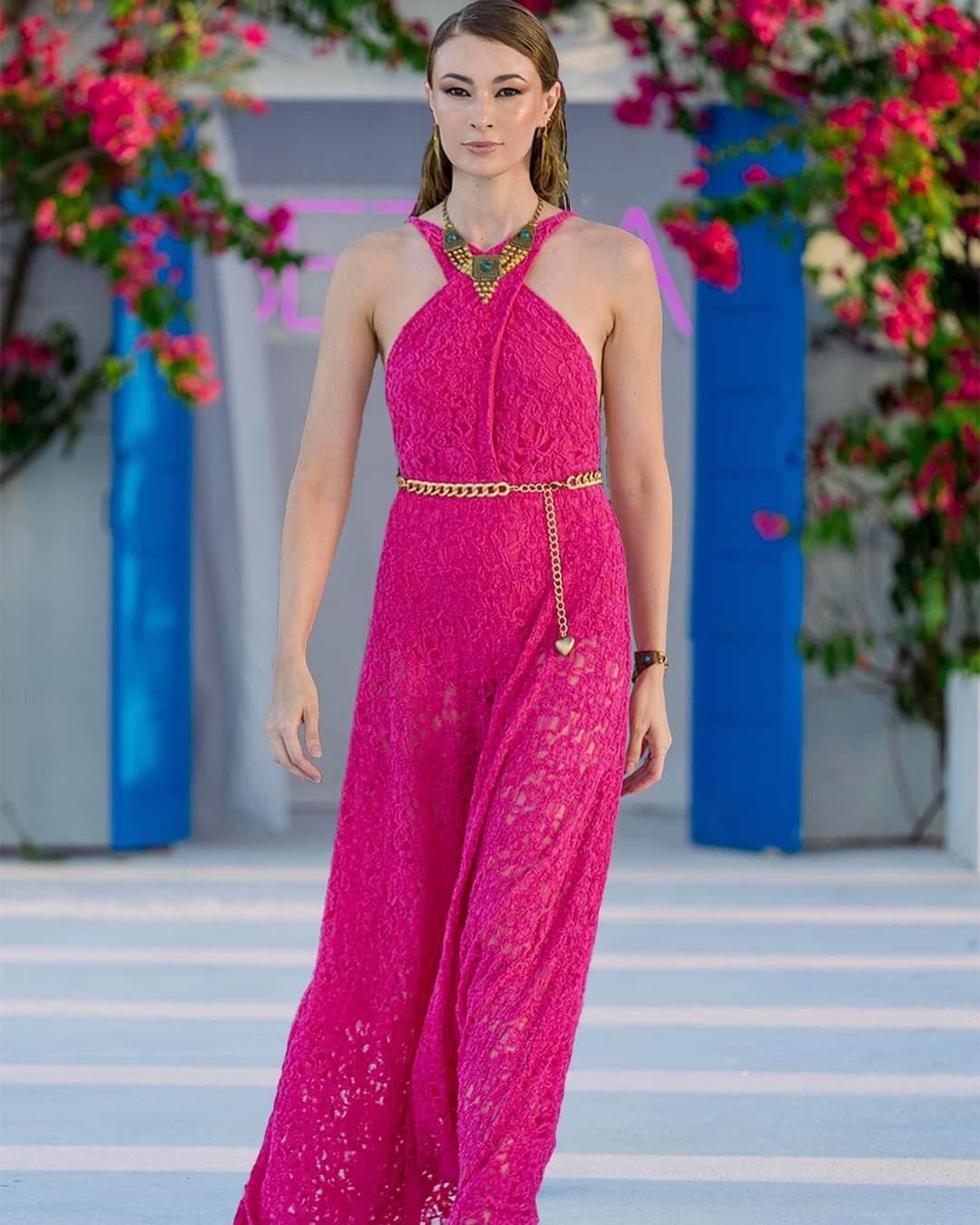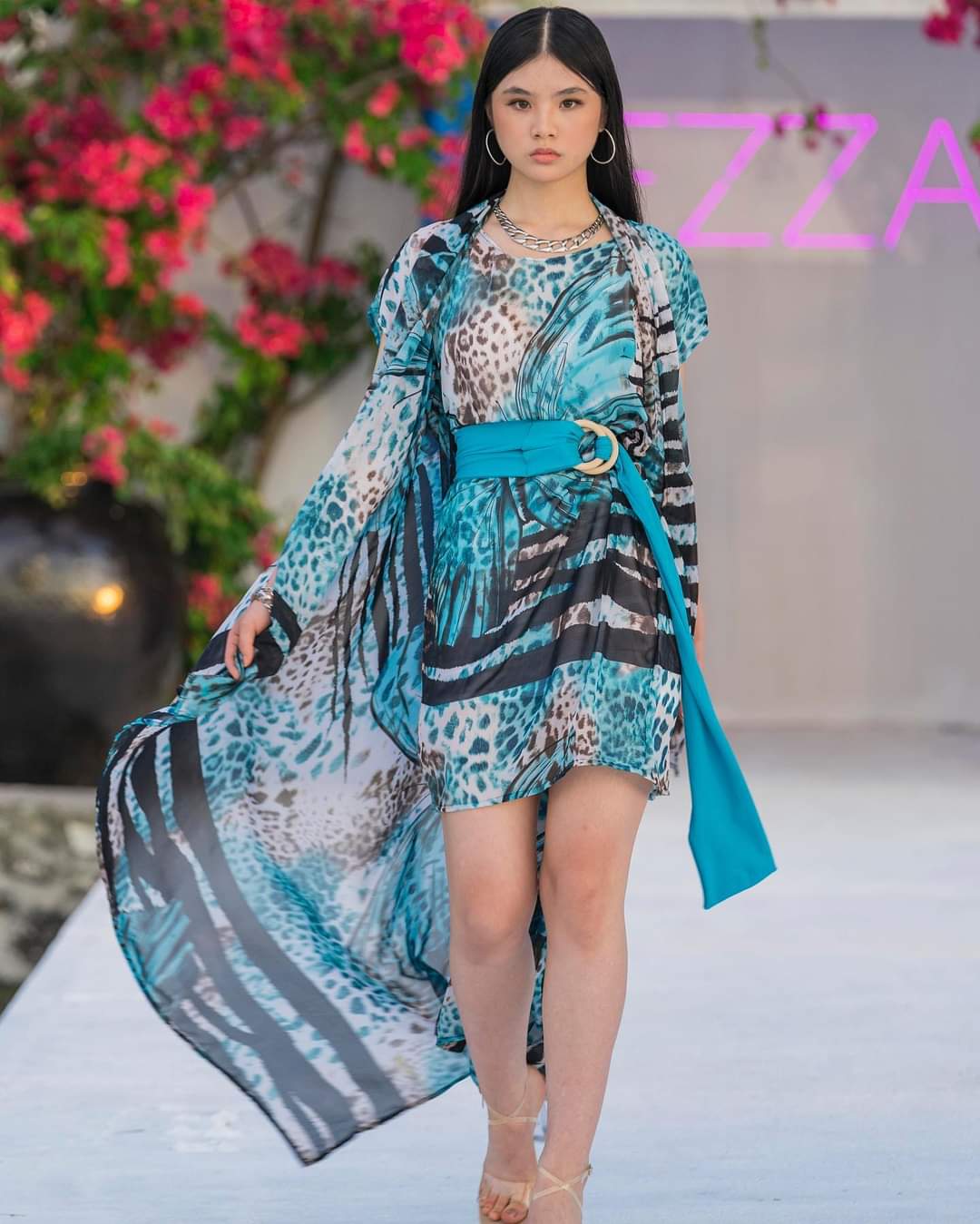 Kandaya Resort, with its breathtaking sunsets and white sand beaches, provides the perfect backdrop for the 55-pieces of beach wear.
"The collection, as with all our pieces, is made from discarded fabric that we source from China and Dubai," shares designer Claudia Bezza Yeung. "The fabrics for this collection were acquired at different times and were kept in storage since the pandemic, and it was only recently that they all came together with this vision: Santorini! "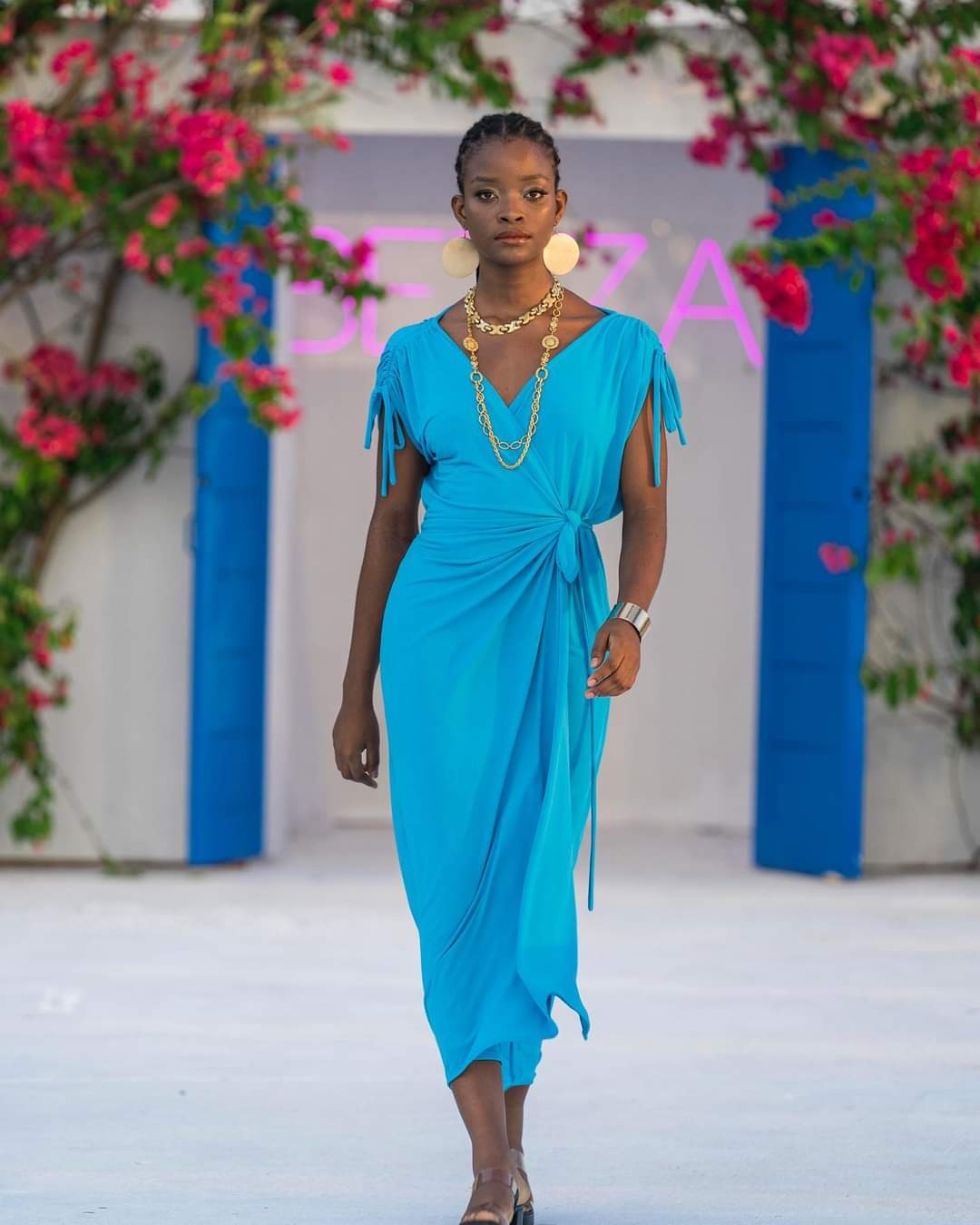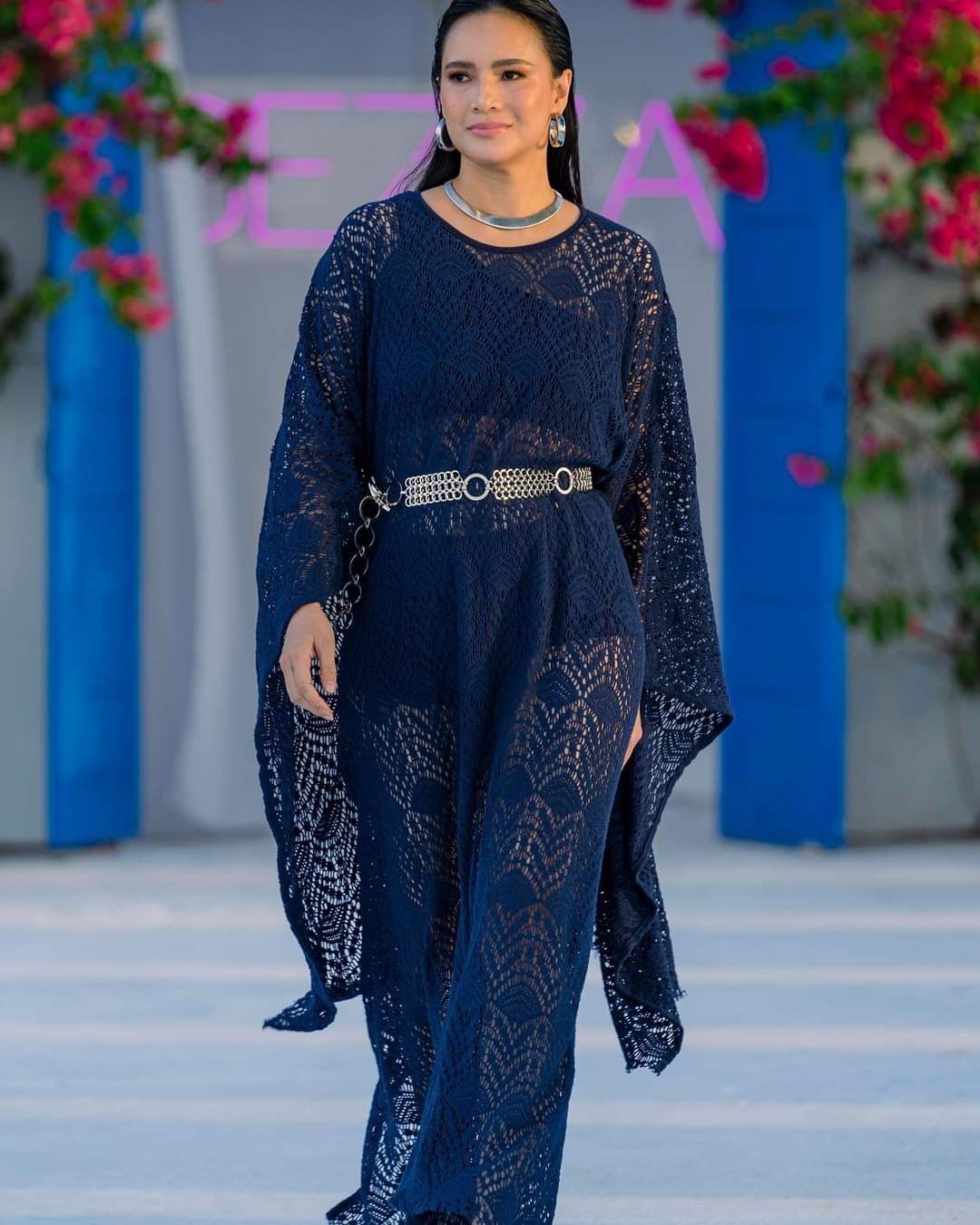 Beyond its aesthetic appeal, this fashion show also serves as an opportunity to showcase Bezza's talent on an international stage. By collaborating with local artisans and incorporating traditional techniques into her designs, this former model-turned-designer pays homage to Santorini's rich cultural heritage.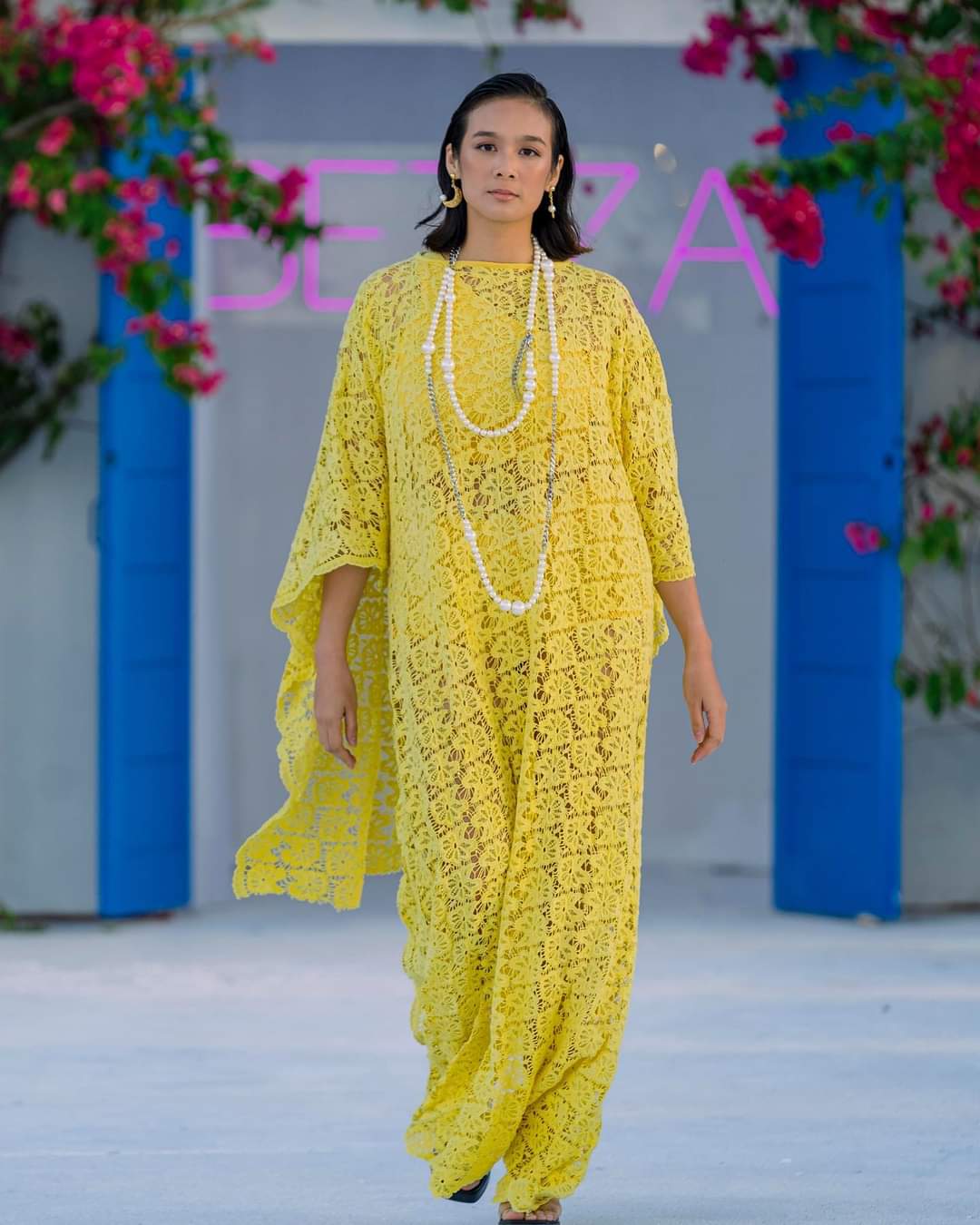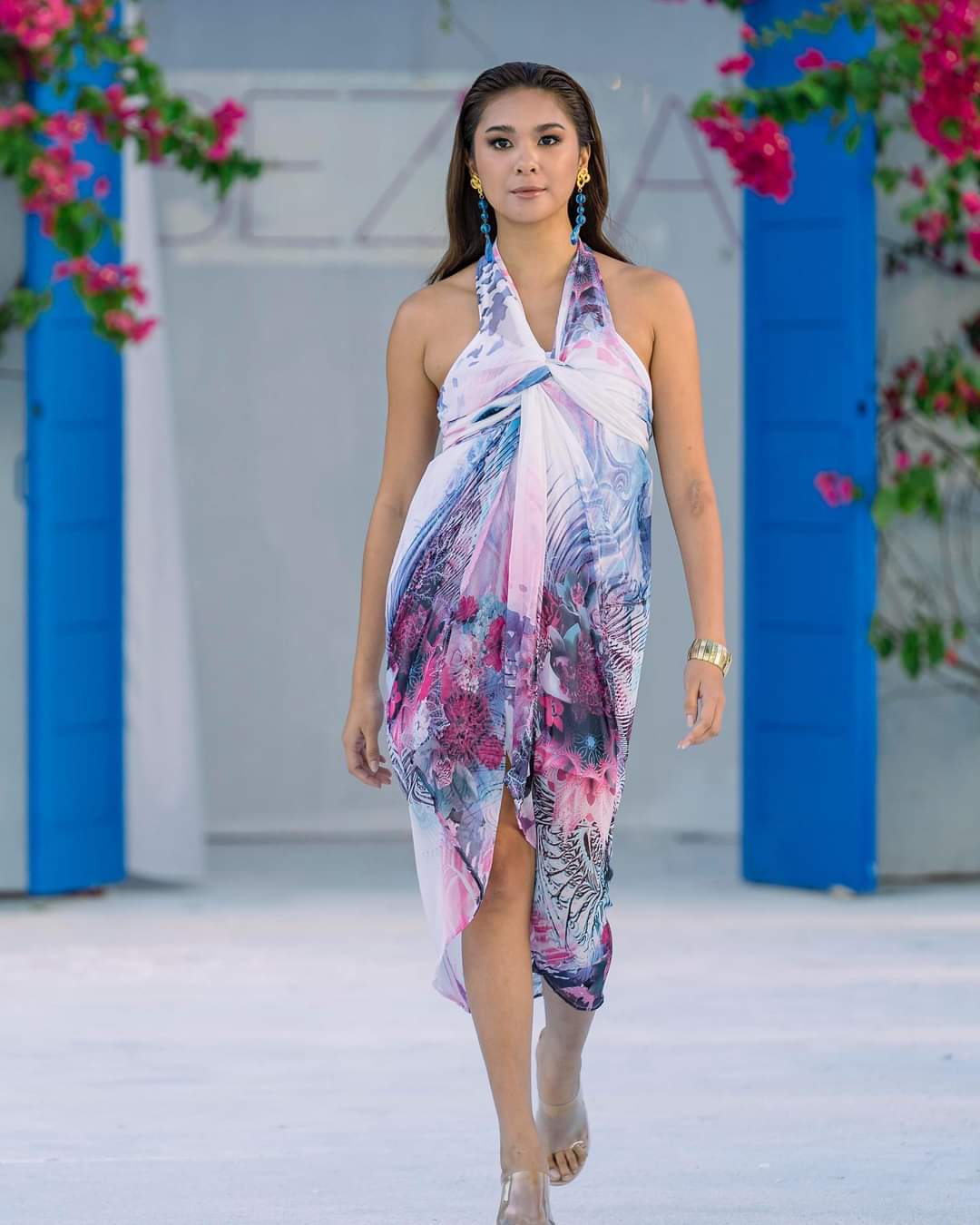 Claudia learned sewing skills from her mother, starting early by dressing up her dolls with fabric scraps. "When I was working and traveling all over the world, I had to decide to carry fewer clothes in my luggage, so I would recycle clothes and customize the ones I already had so they would look different every time." Soon, she began selling her creations to fellow models.
"I do not sketch. I find it better to manipulate fabrics directly on the body," Claudia shares. "I sew and drape directly on my body most of the time, and that's when I get ideas on transforming the dress.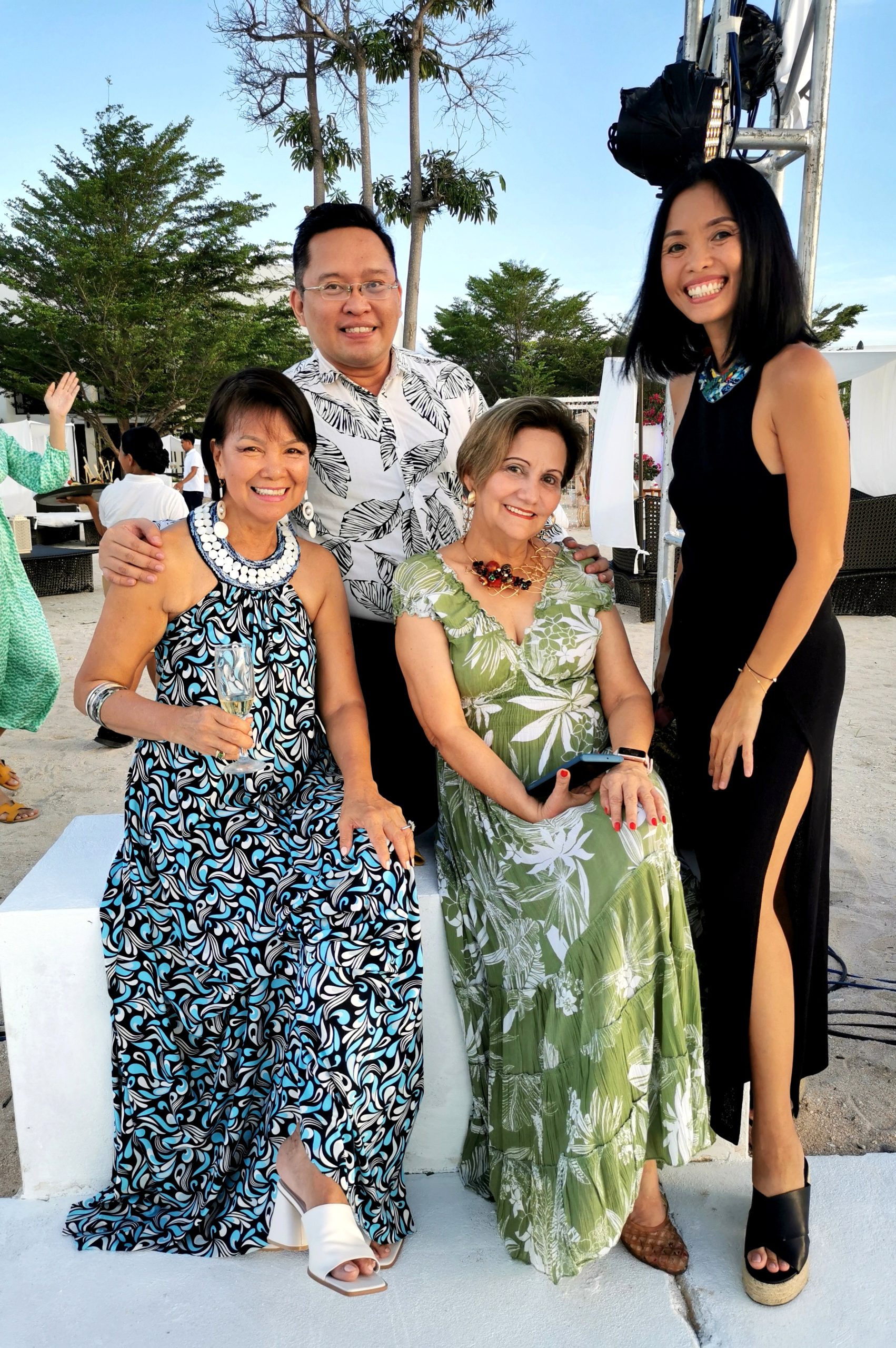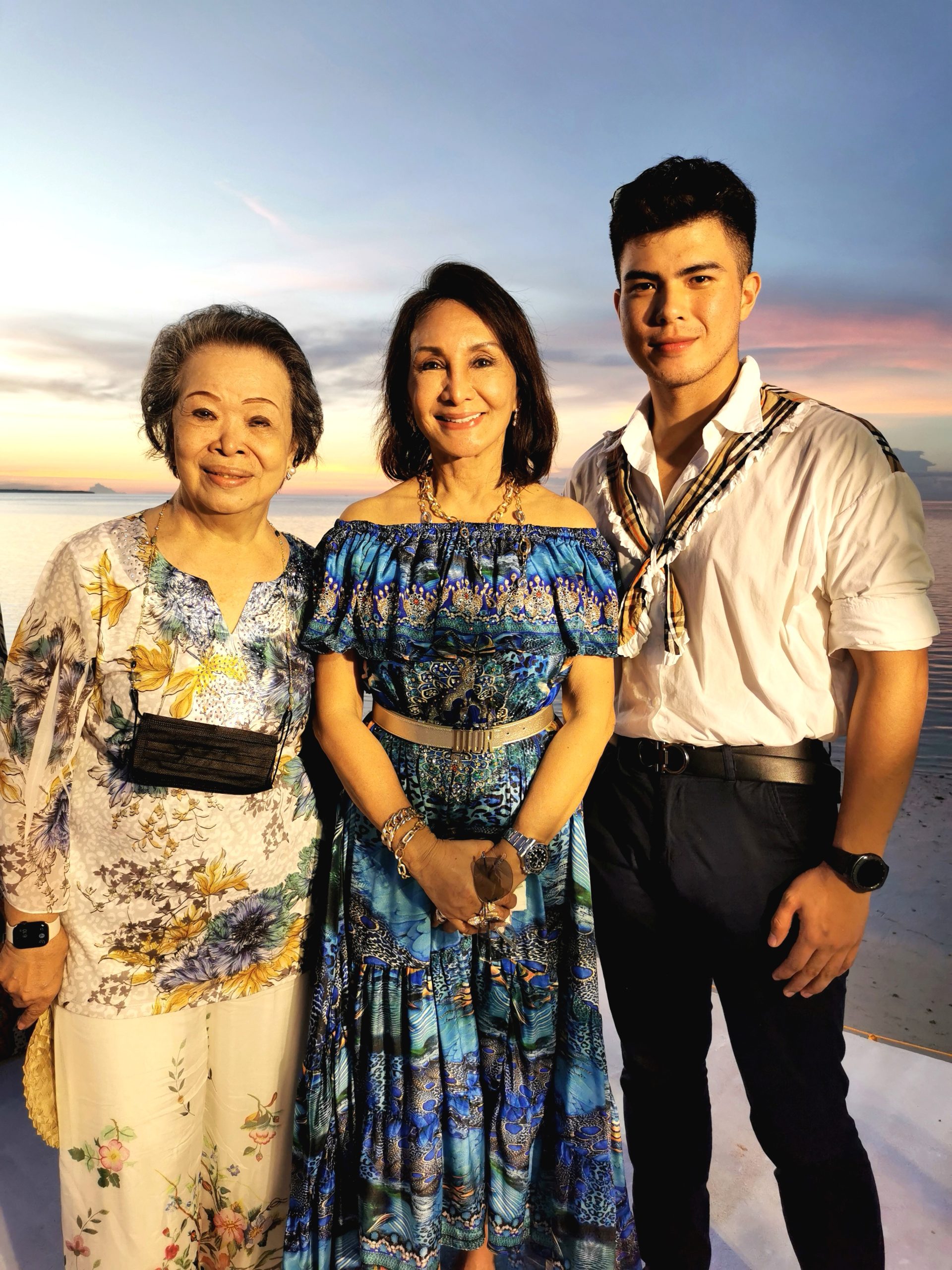 The Santorini Cruise Collection Launch, a Fashion Show on the Beach is not just another runway event but an immersive experience that celebrates both style and culture. Its idyllic setting and stunning designs leave an indelible mark on all fortunate enough to witness it firsthand.
The First Philippine Terno Gala at the Waterfront
On March 10, 2023, important guests and personalities entered the halls of Waterfront Cebu City Hotel & Casino to attend the first Philippine Terno Gala in Cebu brought to you by Cary Santiago.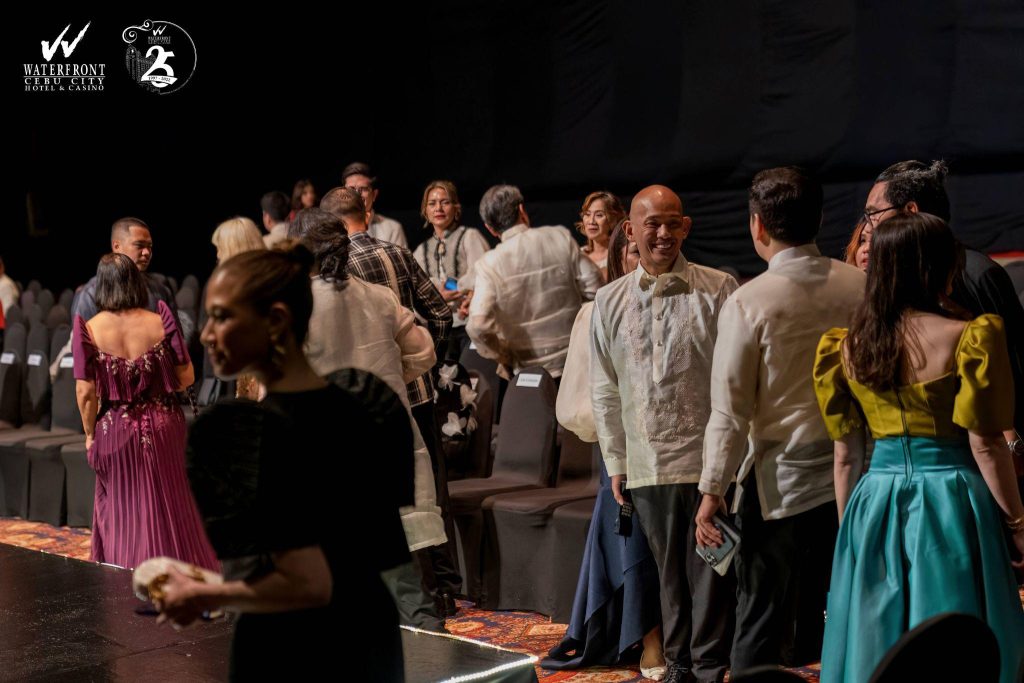 The Philippine Terno Gala's fashion show showcased couture pieces by world class Filipino designers: Rajo Laurel, Mark Bumgarner, Philip Rodriguez, and Cary Santiago.
The event started with Philip Rodriguez' daring designs that left the crowd with the need to see more.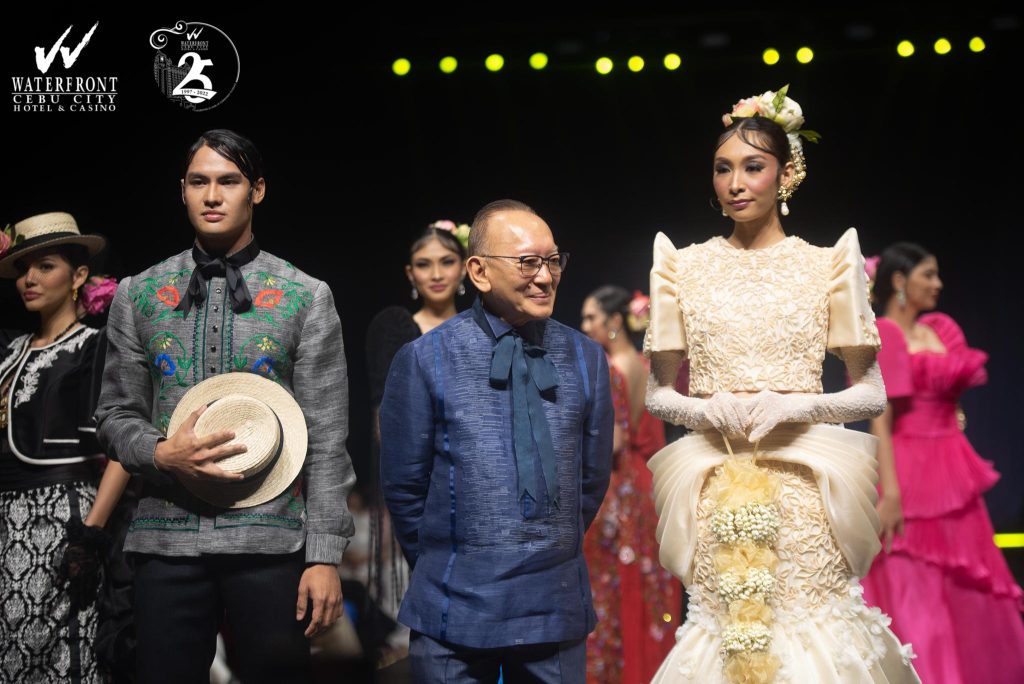 Followed by Rajo Laurel's contemporary pieces, keeping the ongoing gasps and cheers by the crowd alive to fill the ballroom's ambiance.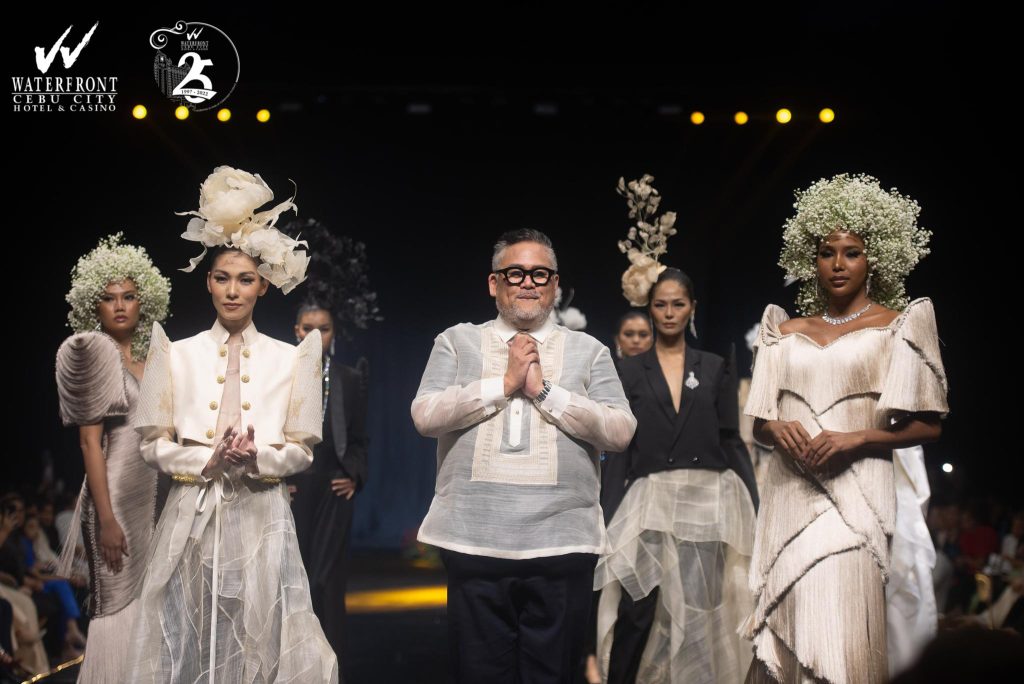 Next to grace the crowd is Mark Bumgarner's elegant designs had everyone raising their cameras to capture the admirable pieces.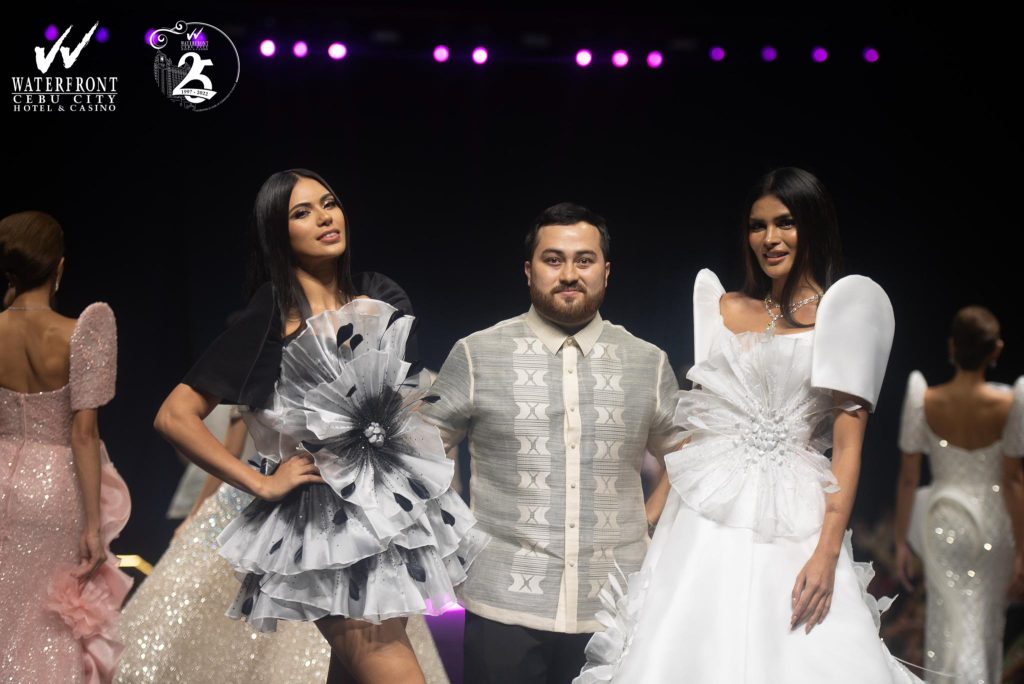 To end the fashion show, Cary Santiago left a statement as the runway welcomed stunning designs leaving the crowd in awe.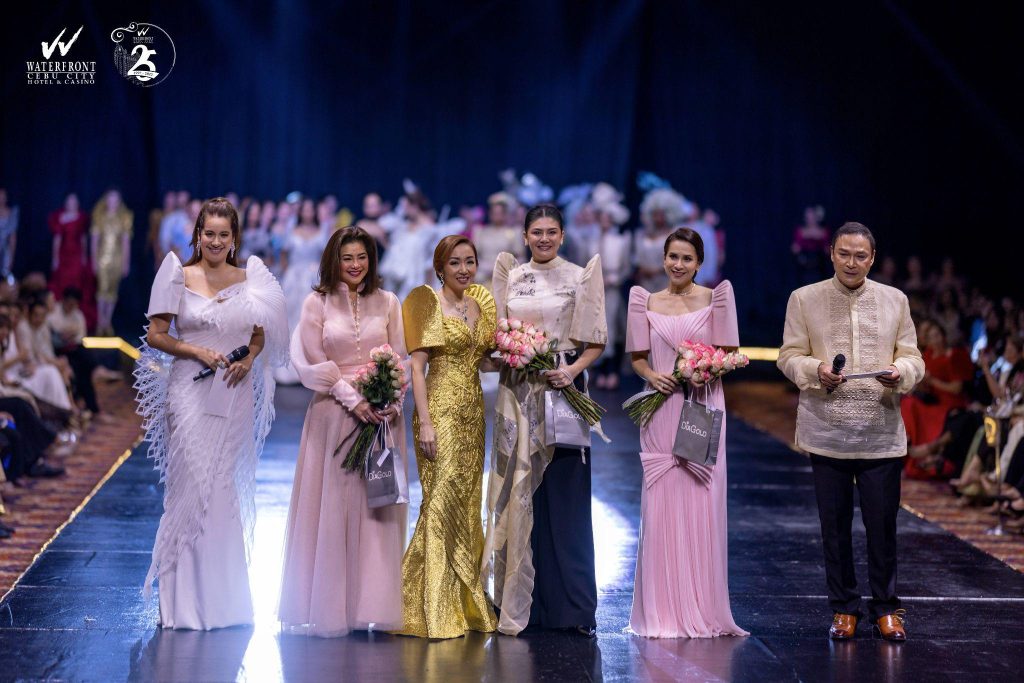 As a surprise to the guests, special rewards were given to the crowd stoppers of the night with special thanks to Dia Gold and Jun Villanel.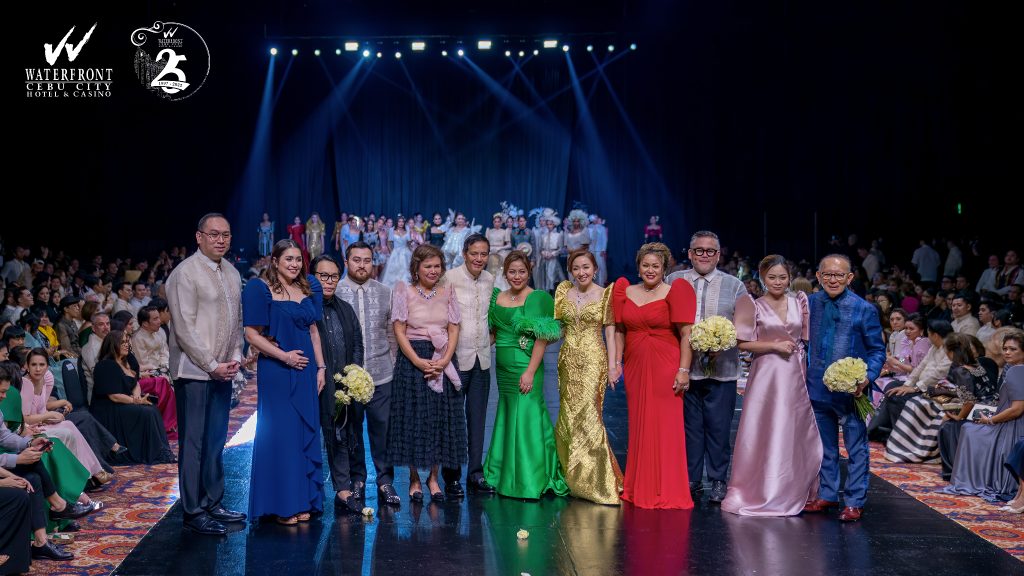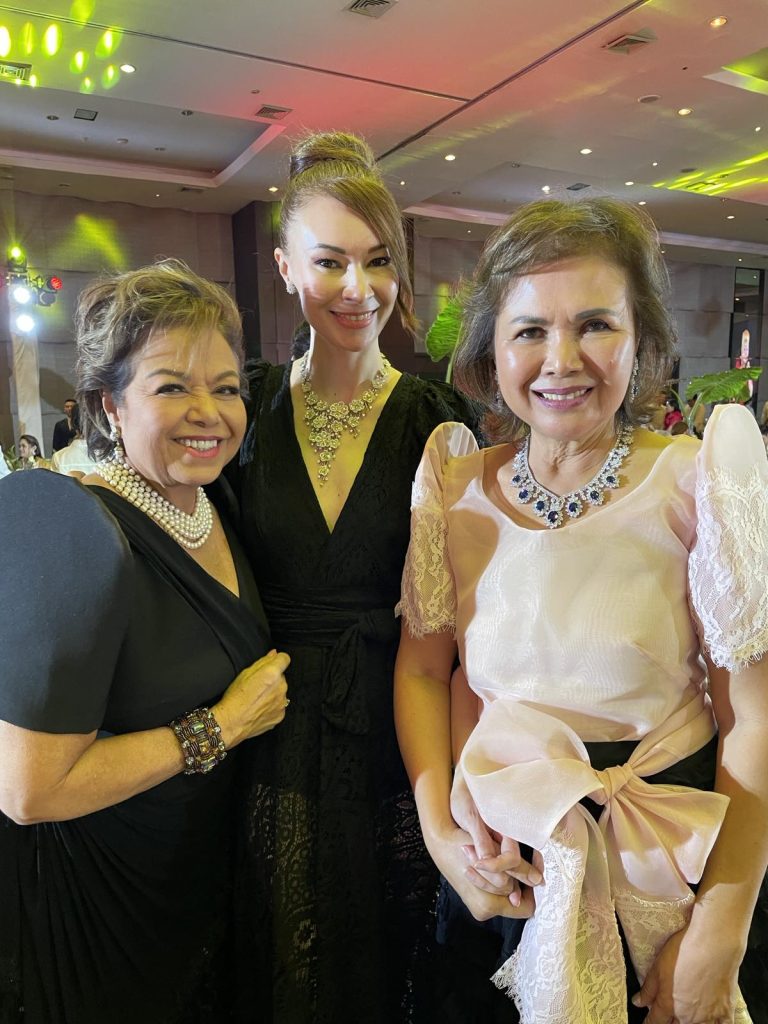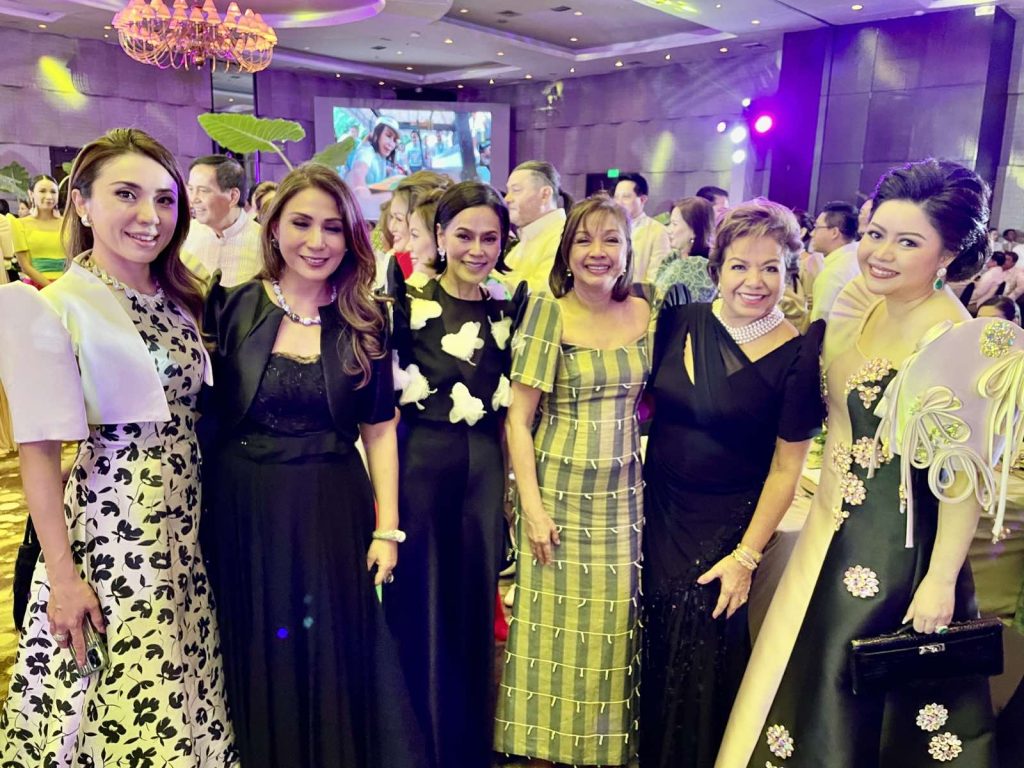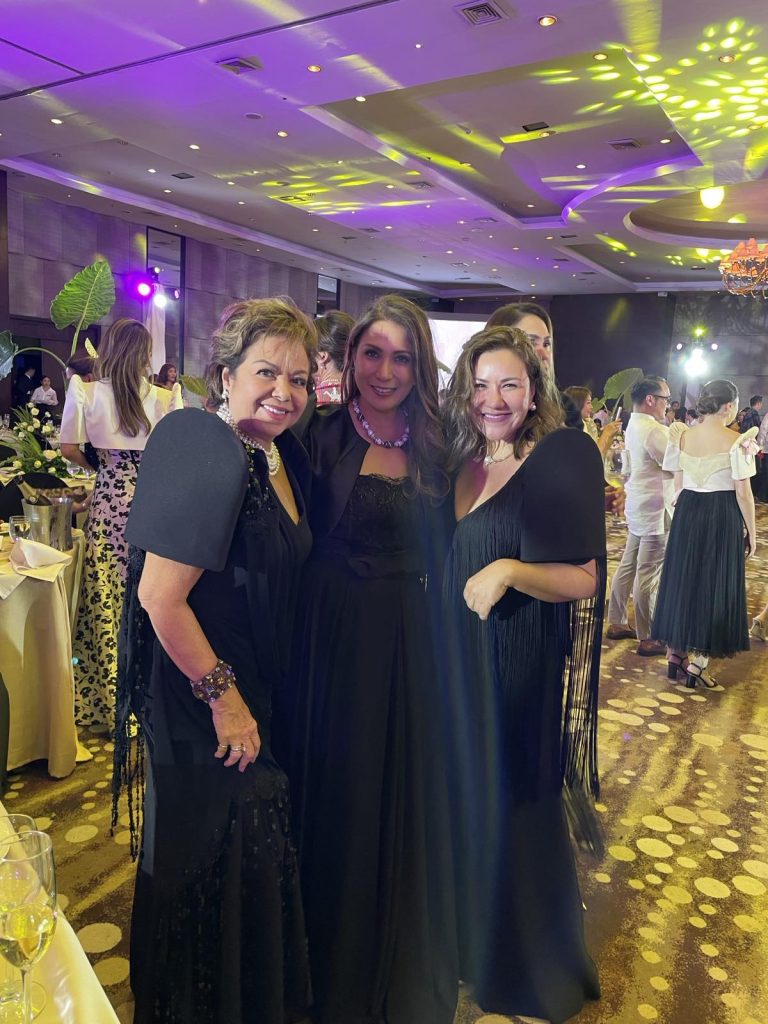 Waterfront Cebu City Hotel & Casino proved once more that they are the premier venue choice for grand events. Waterfront Cebu City Hotel & Casino will see you all in their upcoming events as a part of their year-long celebration of its 25th anniversary.
CEBU KALEIDO: A Night of Fashion and Celebration at Crimson Mactan Resort and Spa
Miranda Konstatinidou's beautiful beach wear and jewellery worn by her guests at an intimate beach party at Crimson Resort in Mactan. Konplott is Miranda's luxury fashion accessory brand sold in Europe, worn by fashion icons and celebrities (no, it's not sold locally) while her exclusive beach wear in silk are fabric designed by her, are also sold in high end resorts around the world. Meanwhile, Crimson Resort in Mactan will officially close temporarily for a makeover as most of their beachfront villas were damaged heavily by last December.s super typhoon Odette. Here's to a great reopening of Crimson in a few months. (photography by Steffen Billhardt)