Wonderluxe Destination: Dedon Island – Siargao
Hot on the heels of a group of New York journalists who came quietly to Dedon Island for an exclusive preview last April, Zee Lifestyle is the first local magazine to feature this latest addition to the list of luxury destinations. Eva Gullas reports on her visit to the island.
Hot on the heels of a group of New York journalists who came quietly to Dedon Island for an exclusive preview last April, Zee Lifestyle is the first local magazine to feature this latest addition to the list of luxury destinations. Eva Gullas reports on her visit to the island.
With several thousand islands in this country to choose from, what makes Siargao Island special? Most surfers have known Cloud 9 for some time, and at best that's what the island is known for—world-class competitions held regularly on the white sand beaches that front a wide expanse of the Pacific Ocean. adding to this surfers' paradise myth is its inaccessibility; as of press time, there are only three flights a week from Cebu to Siargao, although it is reachable daily through the more rigorous route of Surigao City. A decade or so ago, a brave Frenchman named Nicolas Rambeau made Siargao his home, creating an idyll that was soon followed by other europeans looking for Alex Garland's beach paradise. this small foreign community is still around, and visitors would be surprised to find life's little comforts, such as espresso and crisp linen sheets, in such a remote place. taking it a notch higher is the newly opened Dedon Island. after firmly establishing its manufacturing presence in Cebu, the company that made outdoor furniture eponymous with plastic weaves, at the urging of its jet- setting founder Bobby Dekeyser, took a plunge by setting up its first hospitality business through a beach resort that proudly proclaims its provenance. Dedon Island rose on the site of Rambeau's Pansukian tropical Beach resort, and in true company fashion, the former tropical luxe resort was transformed with Dedon vibes. thatched roofs paired with sheer curtains meet glass walls and Philippe starck-designed chairs. Furniture and furnishings carry the trademark weave, while indigenous hardwood is spread out extensively.
There are only four detached family villas with lofts and five regular suites, making this one of the most intimate resorts around. "this is an all-inclusive destination," the company's CEO Herve Lampert explains. "Dedon created a travel agency just to service this requirement, and our ideal clients are those looking for a holiday without the fuss of credit cards. all bookings and payments are done thru the website or the travel office in Geneva, Switzerland." the lucky guest may start his journey in Paris, and is jetted through several destinations including, if desired, a lunch stop at the Maldives, then dinner at Abaca on Mactan island before totally losing touch with civilization and cell phone coverage on their way to Siargao Island. initial rates are set at Us$1,200, which includes everything your heart desires within the confines of the four-hectare resort. have five- hour massages, or dine on champagne and lobster prepared by an on-site private chef that checks the day's catch from nearby fishing villages early in the morning. Add to the itinerary an outrigger ride to nearby uninhabited islands and sandbars, deep-sea fishing, or a jaunt to nearby Cloud 9 or the local market in a Dedon-outfitted jeepney.
The clubhouse, if you can call it that, is a beachfront bar custom- wrapped in a cocoon-like weave, where fresh coconut water or a martini can be had any time in the day. It is a short hop to the sparkling pool or a dash to the soft waves. Dedon lounge chairs and the iconic Nestrest, hanging loungers shaped like Hershey's Kisses, are placed in strategic areas, and with the right book, it's easy to disappear in this tree-filled resort by the sea. Working with the designers at the company headquarters in Germany which included French designers Jean-Marie Massaud and Daniel Puozet, the Philippine team headed by Herve's wife Tess Lampert and Vince Lampert, Dedon's General Manager in Cebu, collaborated to come up with a resort not quite an Aman or Bulgari in Bali, but not Club Med either. The result is uniquely theirs, capturing the barefoot philosophy and nature sanctuary (the nearby mangroves have been adopted and local farmers are encouraged to go organic), which is what they set out to do from the very start. Or as Armand Limnander wrote about the resort in W magazine's July 2012 travel pages, it's "like visiting a magnanimous uncle's fabulous tropical getaway."
photography by Olivier Yoan
Find Your Summer Spirit in Shangri-La Mactan, Cebu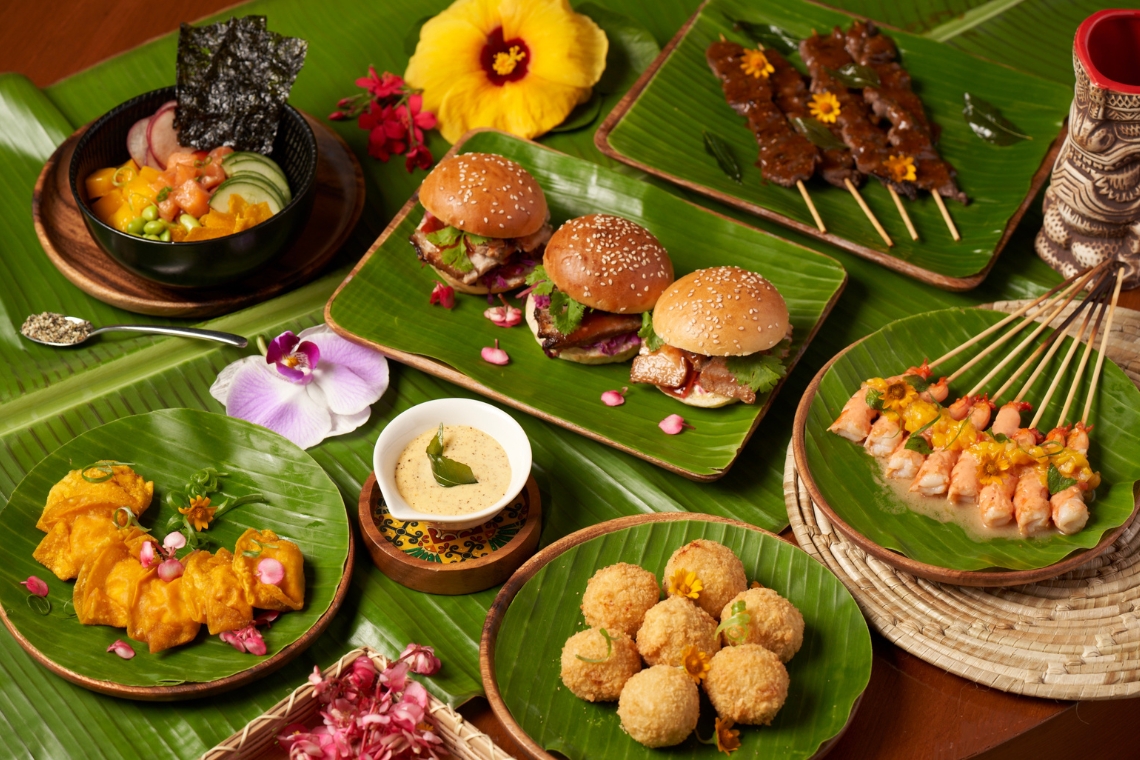 Breathe in the tropical atmosphere, as you find summer joys through sight, sound and taste at Shangri-La Mactan, Cebu. Poolside fun during the day, spent serenely and luxuriantly—a refreshment in hand. While the evenings are for outdoor family movie nights, with the ocean waves rippling in the background.
Summer is all of that, and more! Plan an extraordinary weekend with an array of exciting activities that await your arrival. Discover your #ShangriLaSummerSpirit from 15 July to 30 August.
Epicurean Delights by the Pool
Keep yourself fueled up as you splish and splash with the whole crew. Take a quick break from all that summer jazz with Mediterranean and Polynesian-inspired bites exquisitely crafted for your palate. From rice balls and pastas, ice creams to sliders—indulge in tastes and aromas that transport you to a world of endless, golden summers.
A Whimsical Touch
Make it a colourful summer for the kids! Let them explore their own version of paradise with whimsical floaties, sure to keep them happily afloat. Your little ones can now freely kick and play in the water with fun and fascinating, animal-shaped inflatables.
Pleasant Sundowner Tunes
Bid the sun adieu and embrace the sunset hues with live acoustics at the Main Pool from 4pm to 6:30pm.
A Toast to an Endless Summer!
Unwind and savour the tropical vibe as our expert mixologists craft refreshing Tiki cocktails and serve chilled bottles of exquisite champagne by the pool! With a backdrop of swaying palm trees and stunning ocean views, sip on delightful beverages and toast to unforgettable summer moments in paradise.
Family Outdoor Movie Night
Gather your nearest and dearest for an enchanting evening as we set up a large outdoor screen by the pool under the starry night sky. Cozy up as you enjoy a family-friendly movie that will delight both those who are young and young-at-heart at Treasure Island from 7pm to 9pm.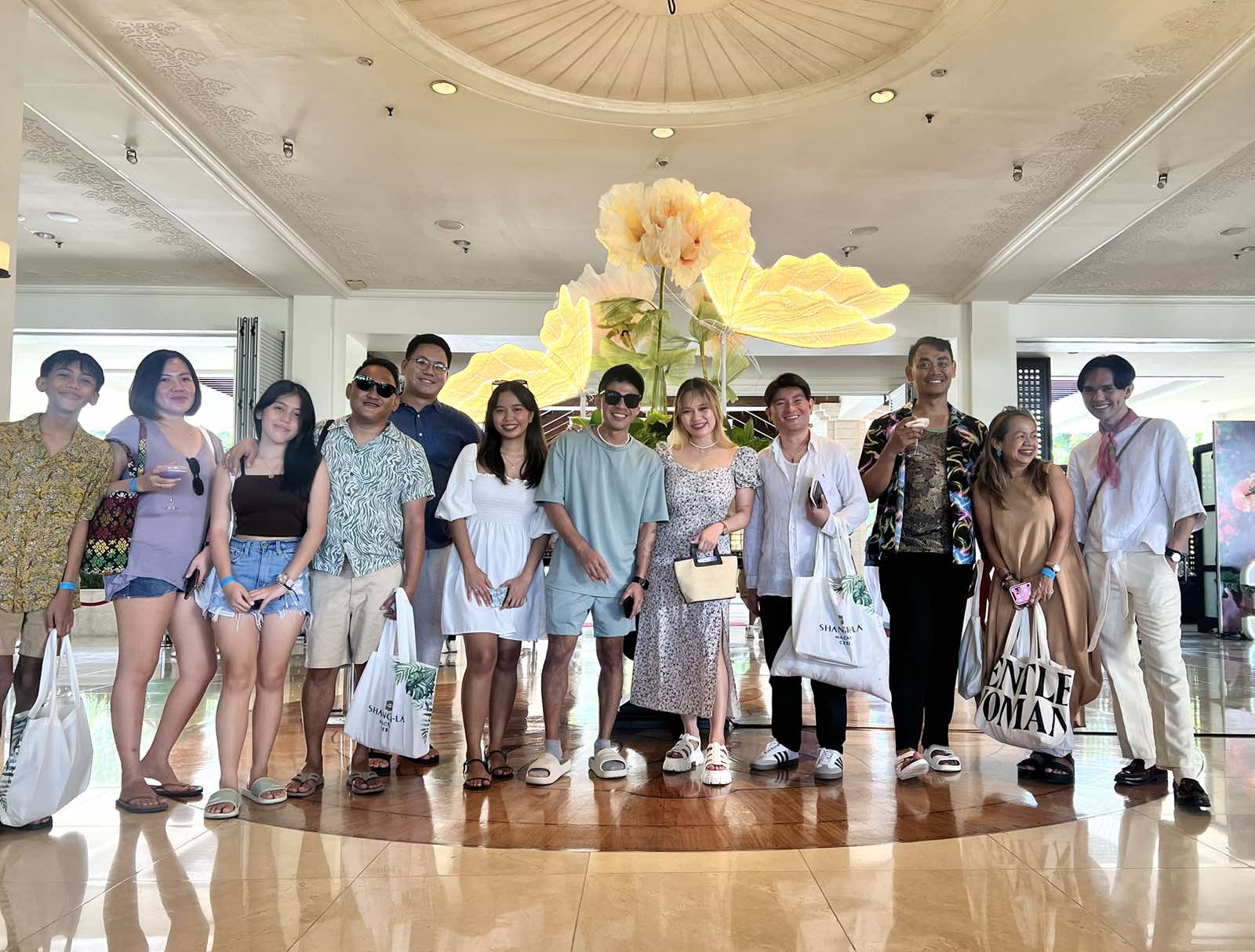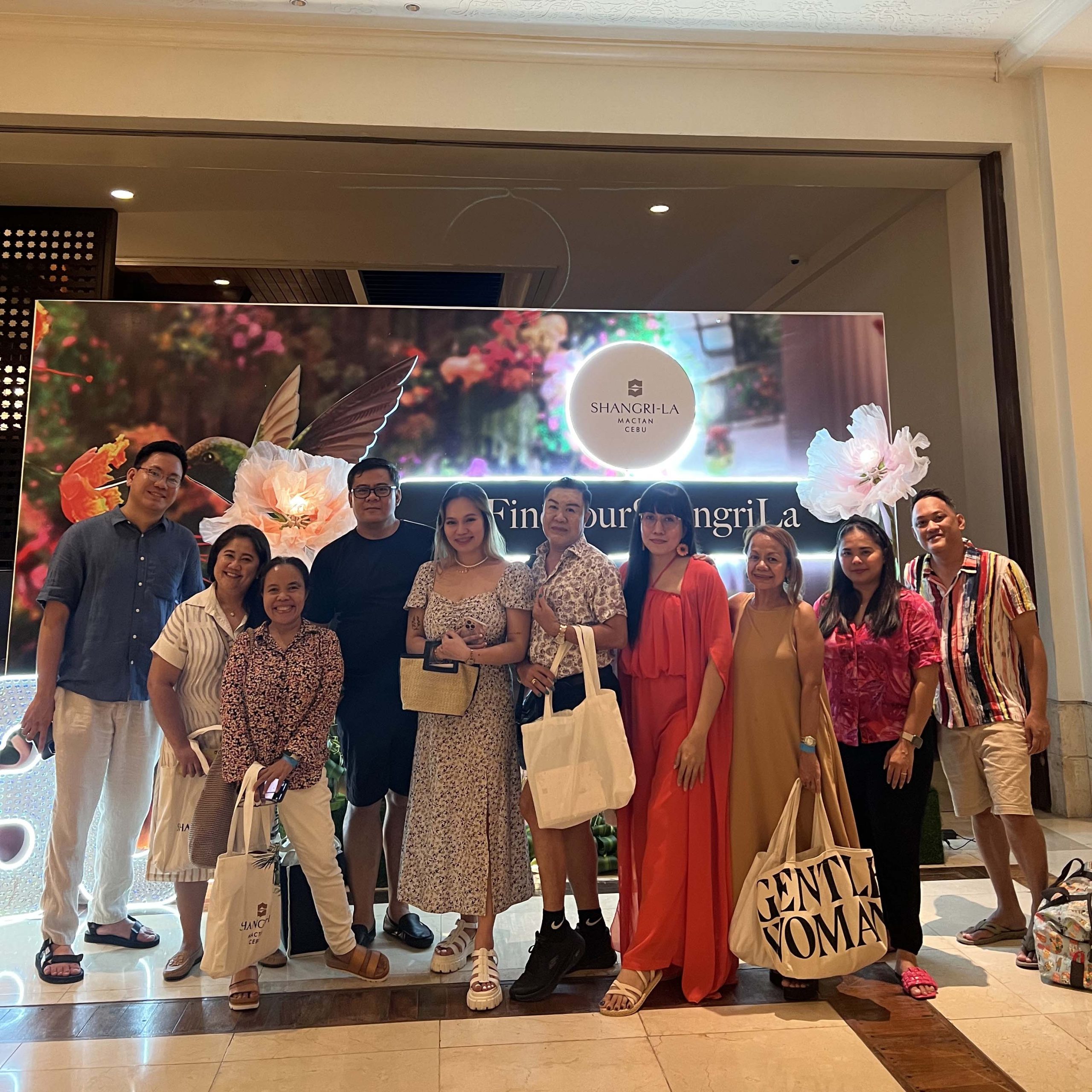 Surrounded by lush greens, let the experience bring you to a world of joy and laughter, creating cherished memories for you and the family. For more information on Shangri-La Mactan, Cebu, you may contact (032) 2310288. You may also follow them on Facebook and Instagram or visit https://www.shangri-la.com/cebu/mactanresort/ #FindYourSummerSpirit #FindYourShangriLa
LONDON IN FULL BLOOM: An Exclusive Look at the recent Chelsea Flower Show
The Chelsea Flower Show in London, one of the most prestigious horticultural events in the world, returned in full glory in May 2023, captivating visitors with its stunning displays and landscape designs. Held annually on the grounds of the Royal Hospital Chelsea in London, this year's show proved to be a true feast for the senses, showcasing an array of breathtaking gardens, vibrant floral arrangements, and innovative landscaping. The 3-day event showcased 36 outdoor gardens, including four balcony gardens for small spaces. Inside the giant pavilion, blooms compete with each other, exotic flowers, roses, and many more.
The 2023 Chelsea Flower Show embraced a Nature's Harmony theme, with a strong focus on sustainability and mental health. The show's organizers emphasized the importance of sustainable gardening practices and biodiversity conservation, inspiring attendees to create beautiful outdoor spaces while preserving and protecting the environment.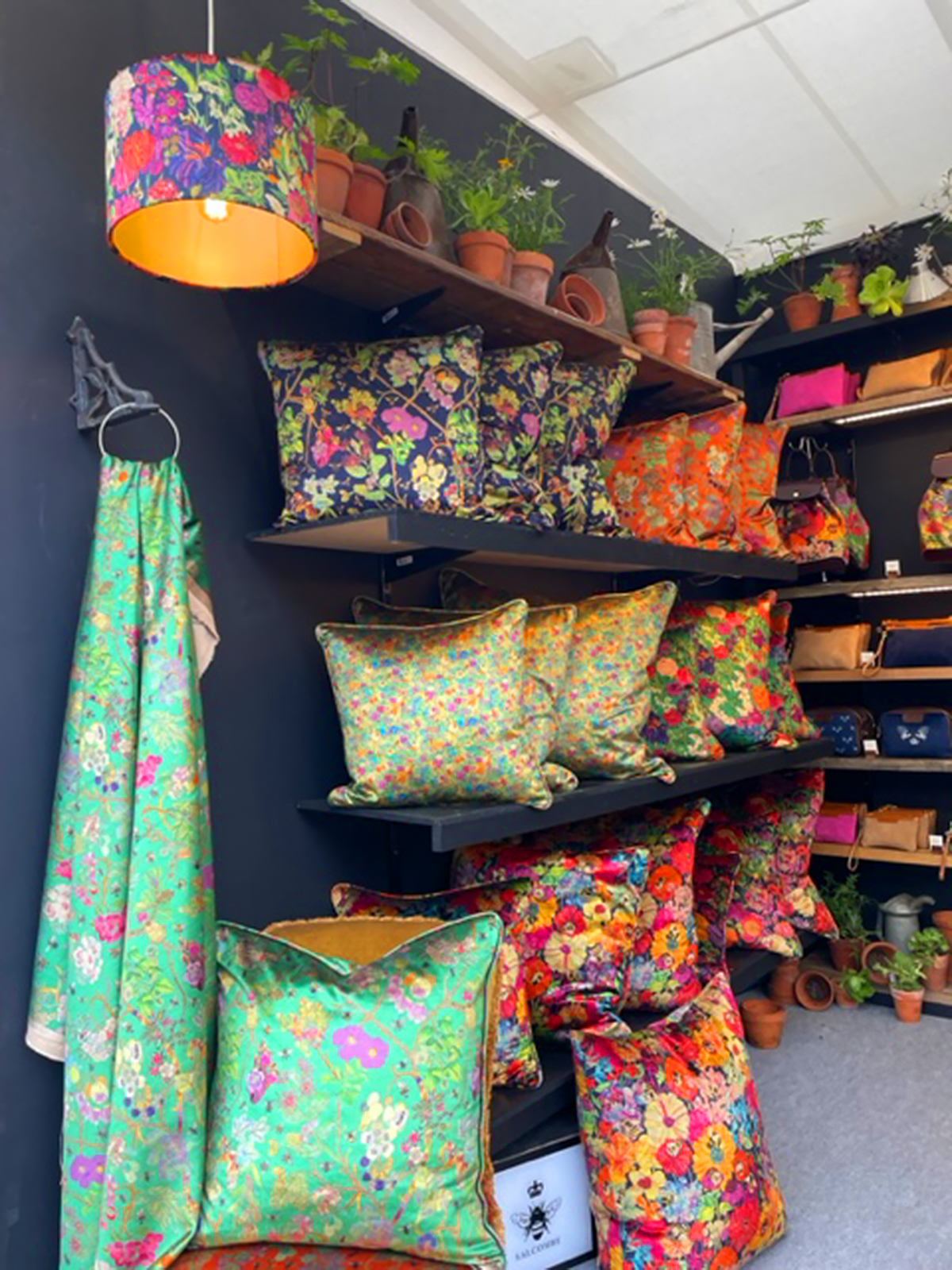 What's Cebu got to do with the Chelsea Flower Show in London? One person. James Doran Webb (https://www.jamesdoranwebb.co.uk), an Englishman working with driftwood, has been displaying his artworks for several years. James collects cast-off driftwood and shapes them into beautiful animal shapes that find places in some of the most iconic gardens. Leaping horses, owls, reindeer, and the occasional dragon, James Webb's creations are avidly collected by landscapers to add accent to gardens in all sizes, using cast-off wood, fitting perfectly with the sustainable element—something Mr. Webb has done quite well for the last decade.
***
The Philippine International Flower Festival will be held at the PICC in Manila from January 14 to 18, 2024. Watch out for more info from our website!
Club Serena: A 'Serene Luxury' Experience in the Heart of Cebu's Diving Mecca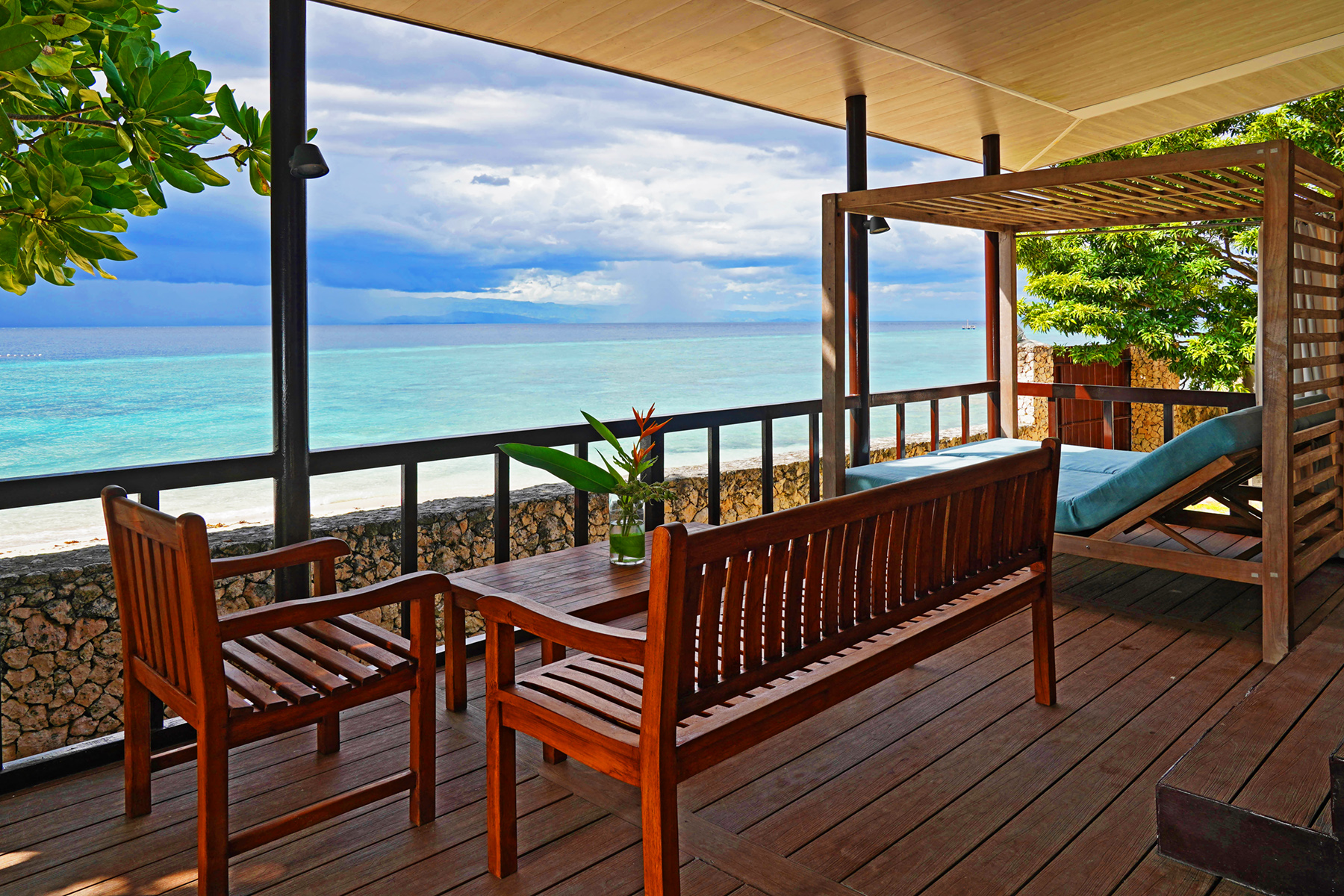 photography by GPA Art and Photography
A three-hour drive, or more, depending on traffic, the fishing town of Moalboal in the southwest of Cebu Island is an extremely popular destination for divers and weekenders who love the white sand and pink sunsets. It is also a favorite place to stay for expats looking for a laid-back life of endless coffees or cocktails.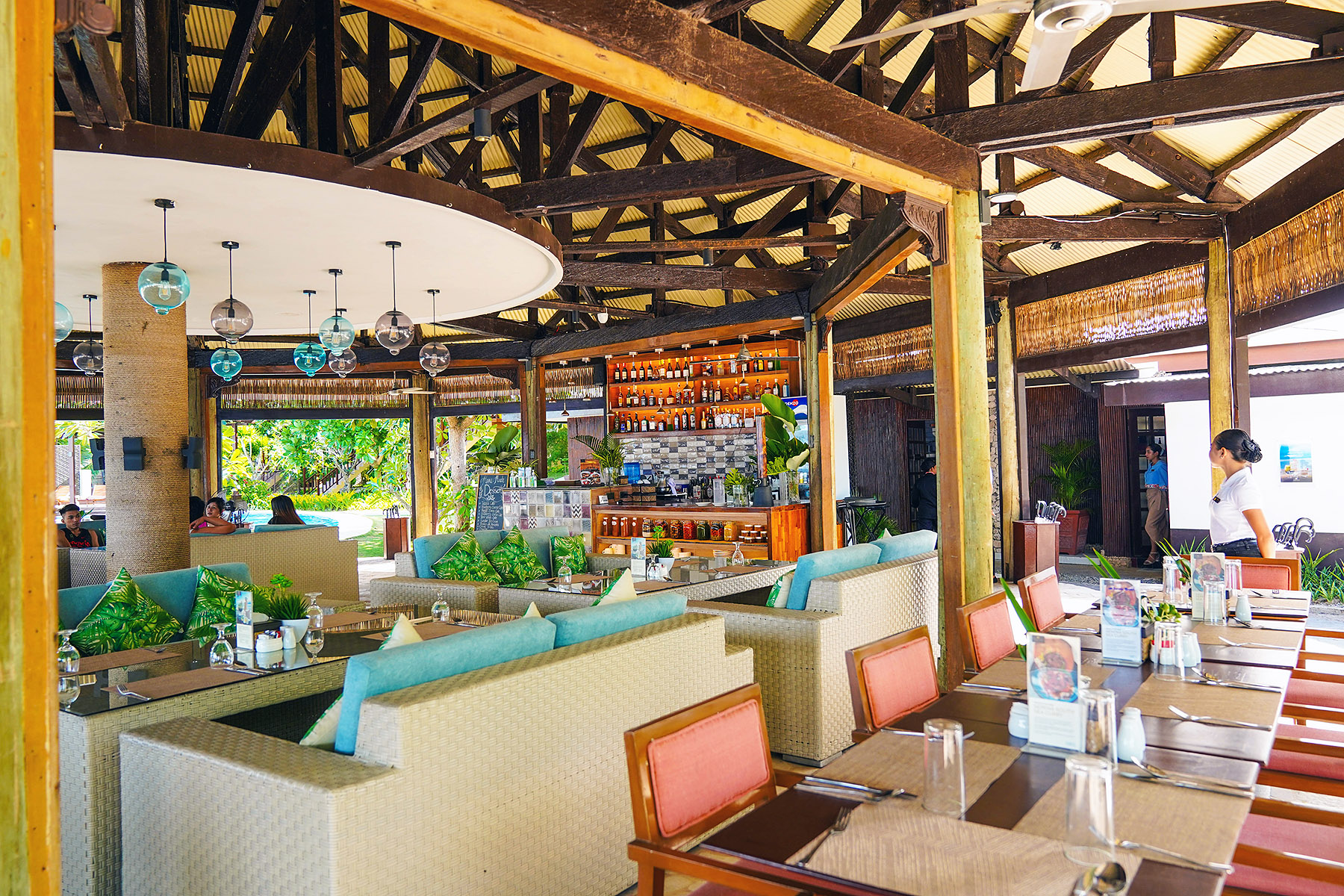 Thankfully, the big chain resorts haven't discovered it and places to stay are mostly small family-run resorts. But if pampering is what you are looking for, there is only one hotel to book in Moalboal. Club Serena Resort is a 1.7-hectare beachfront property perched above coral rocks, presenting a unique union of luxurious accommodations and a host of activities to be enjoyed. This hidden gem is reached through a dirt road away from the main highway. Fronting a wide swath of white sand beach, it is an easy walk past several smaller resorts to reach the main town.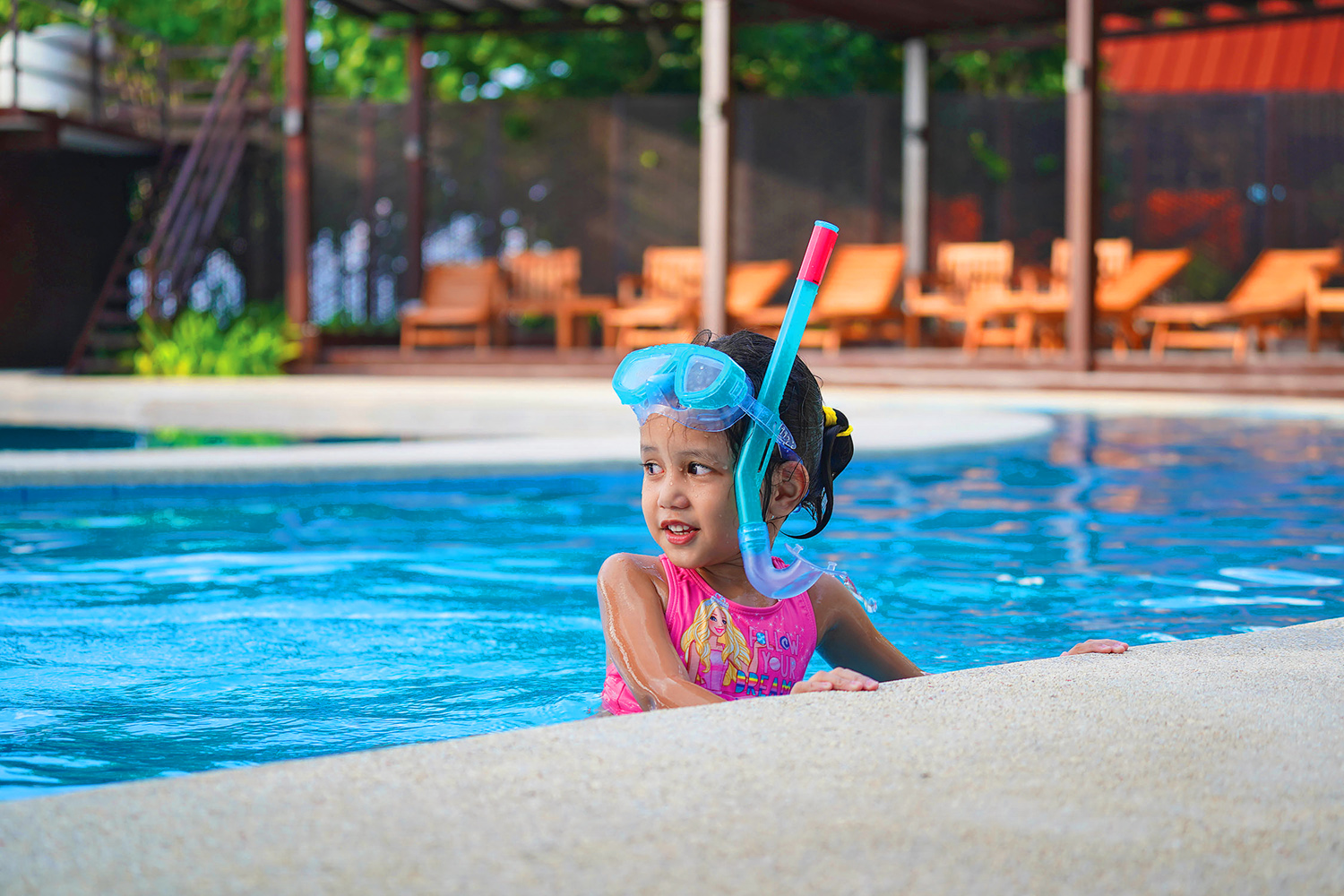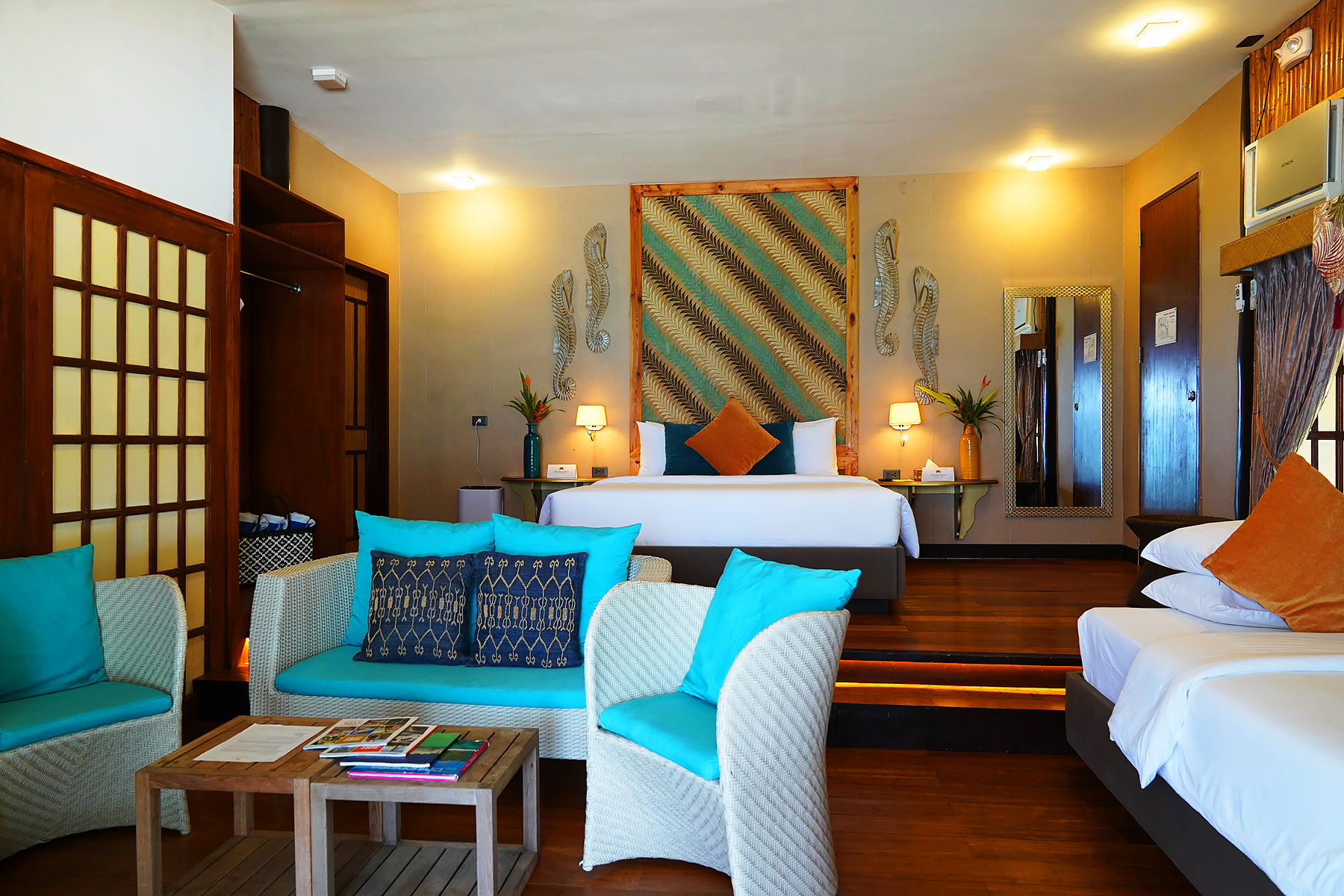 Recently renovated by noted architect James Jao, the new Club Serena has 17 rooms, three swimming pools, a restaurant, and a beachfront event space, all designed with modern Filipino aesthetic. On the drawing board are more rooms to be added, an expansion of their modern dive shop, and their popular Kids' Club program. Their food outlet, Mira, offers all-day dining, favorite among visitors and locals, as well as the growing expat community that has settled in Moalboal.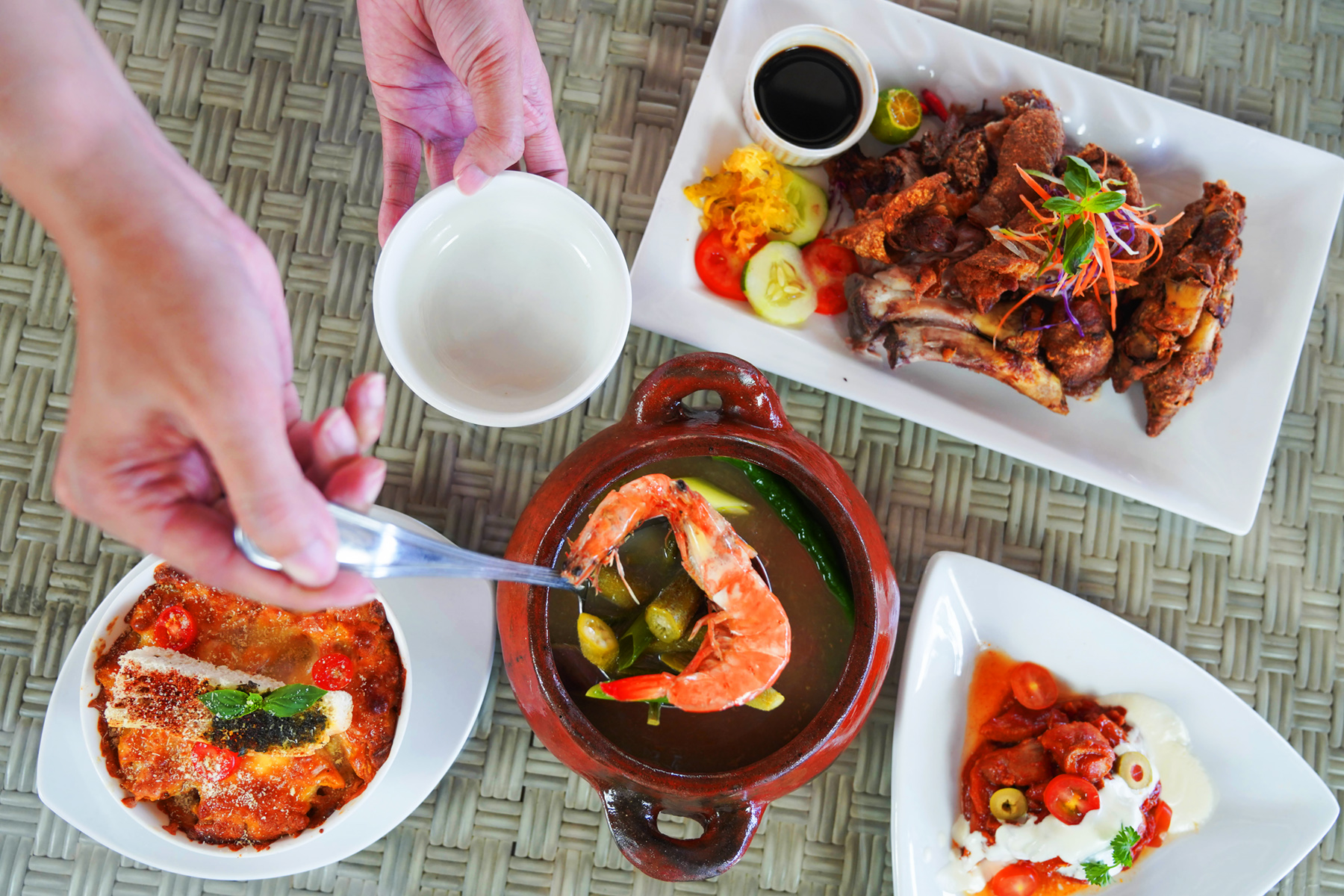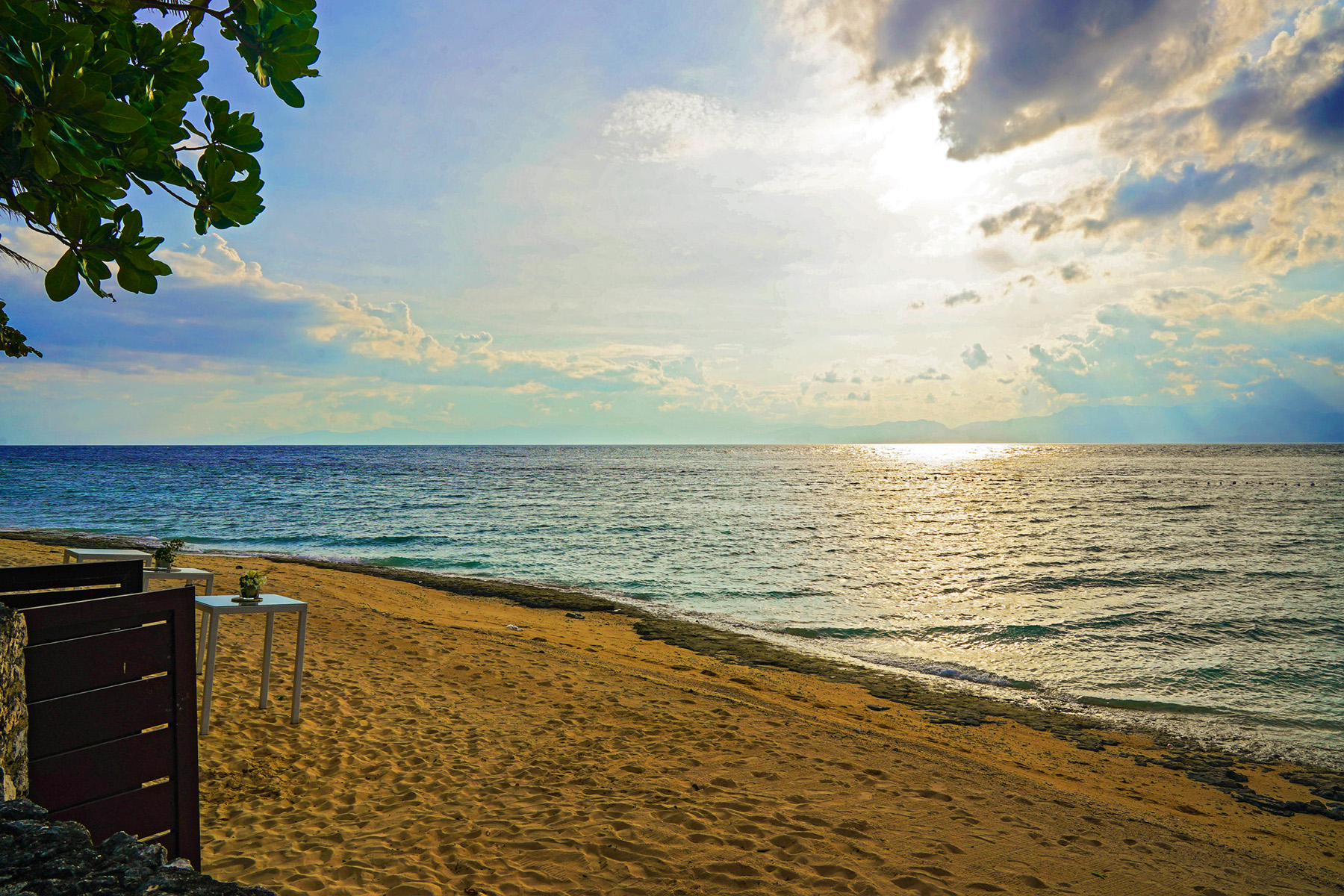 Club Serena offers diving courses for adults and kids by their resident operator, Seven Seas Aquanauts Phil. Corp, a PADI 5 accredited diving facility operating since 1988. For a complete list of the courses and their rates, please call (+63) 917.872.6367 or (+63) 905.459.5307.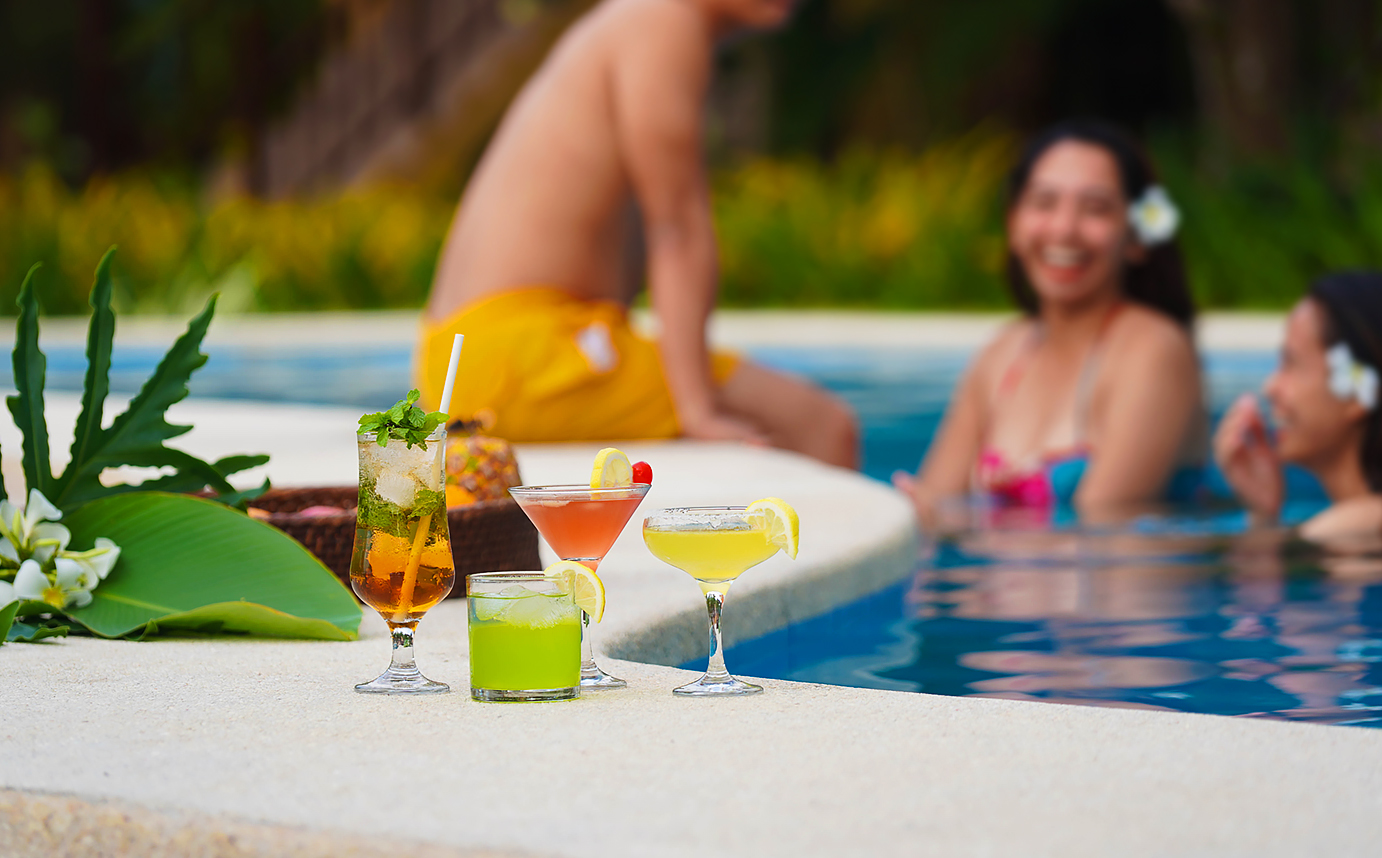 The resort encourages above-water activities as well, and they have several paddle boards and kayaks available for guests to use.
For rates and more information, visit www.clubserenaresort.com or email sayhello@clubserenaresort.com or (+63) 917.872.6367 or (+63) 905.459.5307. You can also visit their Facebook page for updates.