Function and Form
Dynamic but peaceful…East and West…Traditional but modern…are the words artist Maria Lobo used to describe herself and the unique qualities she shares with Cathay Pacific. Their brush-wing tip has been lighting up the skies for 60 years now and with CX's recent multi-billion HK dollar upgrade, they soar the skies even higher.
Dynamic but peaceful…East and West…Traditional but modern…are the words artist Maria Lobo used to describe herself and the unique qualities she shares with Cathay Pacific. Their brush-wing tip has been lighting up the skies for 60 years now and with CX's recent multi-billion HK dollar upgrade, they soar the skies even higher.
Champagne with a hint of Drambruie and a zest of lemon was my choice of toasting to the short but sweet trip that lay ahead of me. En route to Hong Kong, sipping on my Sunrise Paradise we were eagerly anticipating news of CX's top secret unveiling of sorts. Our lovely host for the trip, Connie Cimafranca, CX Passenger Sales Supervisor, would only reveal that what was to be expected was nothing short of spectacular. After hearing this I, along with the other lovely ladies invited from Cebu, the madams of media, Nelia Neri, Mila Espina and Mayen Tan contentedly dozed off to sleep for our two-and-a-half hour flight.
Upon arrival, a little past midnight at the HKIA (Hong Kong International Airport), the 18-degree breeze was a welcome change from our sub-tropical weather. We then proceeded to our hotel,The Excelsior, adjacent to Causeway Bay and the World Trade Center. Our itinerary the next day was considerate enough to accommodate a little shopping but everyone was really excited about the Light Up Your Sky event along with more than 2000 invited guests and journalists from all over.
Hong Kong Convention and Exhibition Centre (HKCEC) in Wanchai was a perfect venue for the grand night. Incidentally, the ultra modern structure likens a bird. And with its massive glass curtain looking down on the waters of Victoria Harbor, the effect is a bird preparing for take-off. This would be telling of the events for that night. Cathay Pacific, Hong Kong's flag carrier takes off with greater features for their future flights strengthening the status of tourism and business in the Special Autonomous Region of China.
Led by chief executive officer Tony Tyler and chief operating officer John Slosar, CX introduces their latest upgrade with their services and features in aspects that include both function and form in a press conference with local and international media. First, is the installation of Cathay Pacific's new Business Class product, the result of an intensive and iterative design process involving input from the airline's Marco Polo Club members to refine comfort, versatility and function. Trust me when I say that the design revolves around all of the needs that any passenger would think imaginable, providing a space in which to sleep, dine, work, read, watch TV or simply relax. What's most valuable in this new feature, is the sense of personal and private space it provides to the passenger while remaining conveniently accessible to the onboard personnel. The second phase is the latest addition of The Cabin to the collection of Cathay Pacific Group lounges at Hong Kong International Airport, joining The Wing, The Pier, G16 and The Arrival. The Cabin is separated into five different zones: The Reception, The IT Zone, The Deli, The Health Bar, and The Relaxing Zone. Foremost among the range of seating is the innovative and unique Cathay Solus Chair. Sacrificing neither function nor form The Cabin has been designed around the passenger's activities before a flight.
Because beauty is in the eye of the beholder, the people at Cathay Pacific directed their energies to attain a more beautiful and bolder look inflight as well. Committed to create an atmosphere of sophistication and class, CX introduced what they call Art-on-Board in the business class cabins. This novel idea and personally, my favorite new feature, is the icing on the cake for most of their passengers frequently travel the world and are quintessentially admirers of art. Artist Maria Lobo was the perfect candidate to collaborate with Cathay Pacific since although she is trained in Western art methods and history, (she studied at the University of Santa Clara and the San Francisco Art Institute) her work is unmistakably influenced by her Asian roots having been born and raised in Asia. East meets west. It is in this same principle that the stylish, elegant and unique uniforms of the cabin crew and service-facing staff have been upgraded further to adapt to the changing times. Resulting to a look that's not only chic but current and contemporary as well. Eddie Lau, Hong Kong's leading fashion designer known for his mastered "Shanghai Chic" look, designed the uniforms to maintain its Asian Oriental finish because this is symbolic of a modern Asian airline respected worldwide for quality, style and gracious service.
Suffice to say that CX knows how to treat their passengers well, encompassing their needs and going that extra mile. Going beyond what is expected is how they do business and the same applies for how they do parties. After the informative press conference, we were then lead to the reception of the Light Up Your Sky event. The foyer of HKCEC was transformed to accommodate the esteemed guests of the night composed of international members of the Marco Polo Club and the press. With a view of the Hong Kong harbor, the set-up was breathtaking and magical. A one-man laser light show kicked of the ceremonies and guests were entertained to a visual escape. To the signature tune of "Feel" by Robbie Williams, models then sashayed down the stage donning the new uniforms in pride. The catchy tune is another integrated effort of the airline to push its identity as a highly recognizable global name. Saving the best for last, with everyone on the edge of their seats with curiosity, guests were then wowed with the unveiling of the new features. When the curtain came up, everyone was amazed and surprised to see three mock-up models of the The Cabin, the new business class and The Art On Board features stationed in three major areas of the massive ballroom.To the lyrics " Before I've arrived, I can see myself coming. I just wanna feel"… the verdict is in, with Cathay Pacific you arrive and come in style, triumphant in both function and form.
Find Your Summer Spirit in Shangri-La Mactan, Cebu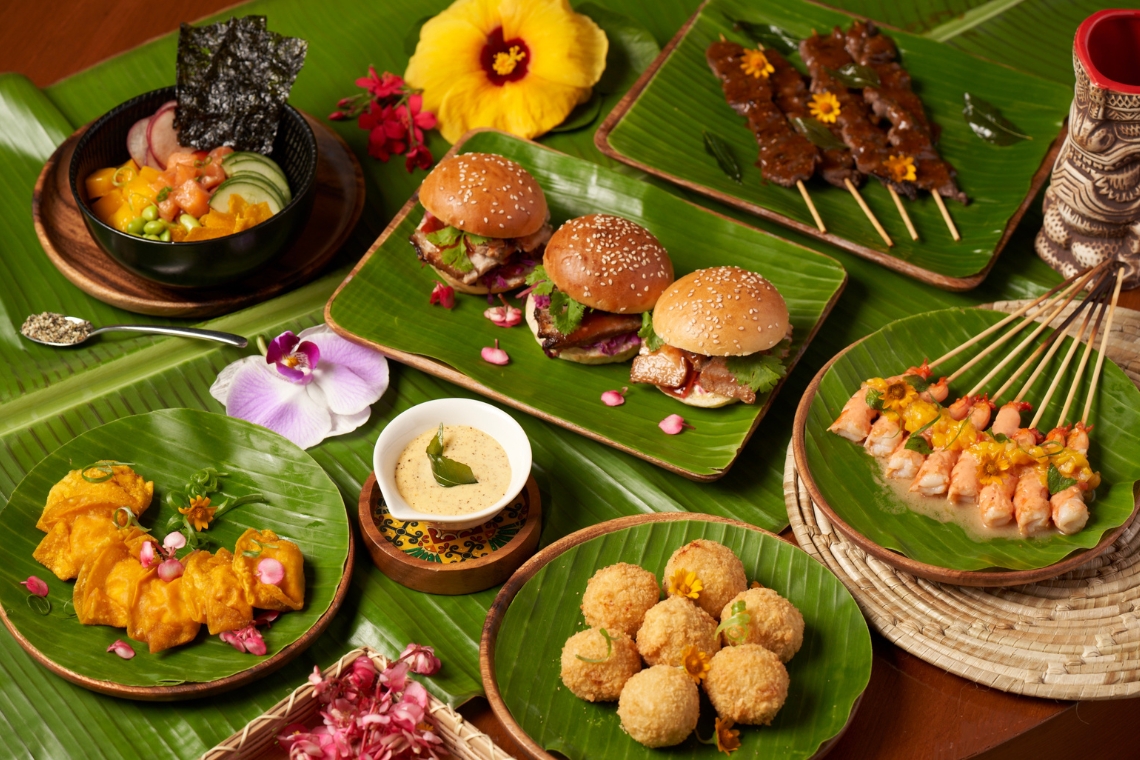 Breathe in the tropical atmosphere, as you find summer joys through sight, sound and taste at Shangri-La Mactan, Cebu. Poolside fun during the day, spent serenely and luxuriantly—a refreshment in hand. While the evenings are for outdoor family movie nights, with the ocean waves rippling in the background.
Summer is all of that, and more! Plan an extraordinary weekend with an array of exciting activities that await your arrival. Discover your #ShangriLaSummerSpirit from 15 July to 30 August.
Epicurean Delights by the Pool
Keep yourself fueled up as you splish and splash with the whole crew. Take a quick break from all that summer jazz with Mediterranean and Polynesian-inspired bites exquisitely crafted for your palate. From rice balls and pastas, ice creams to sliders—indulge in tastes and aromas that transport you to a world of endless, golden summers.
A Whimsical Touch
Make it a colourful summer for the kids! Let them explore their own version of paradise with whimsical floaties, sure to keep them happily afloat. Your little ones can now freely kick and play in the water with fun and fascinating, animal-shaped inflatables.
Pleasant Sundowner Tunes
Bid the sun adieu and embrace the sunset hues with live acoustics at the Main Pool from 4pm to 6:30pm.
A Toast to an Endless Summer!
Unwind and savour the tropical vibe as our expert mixologists craft refreshing Tiki cocktails and serve chilled bottles of exquisite champagne by the pool! With a backdrop of swaying palm trees and stunning ocean views, sip on delightful beverages and toast to unforgettable summer moments in paradise.
Family Outdoor Movie Night
Gather your nearest and dearest for an enchanting evening as we set up a large outdoor screen by the pool under the starry night sky. Cozy up as you enjoy a family-friendly movie that will delight both those who are young and young-at-heart at Treasure Island from 7pm to 9pm.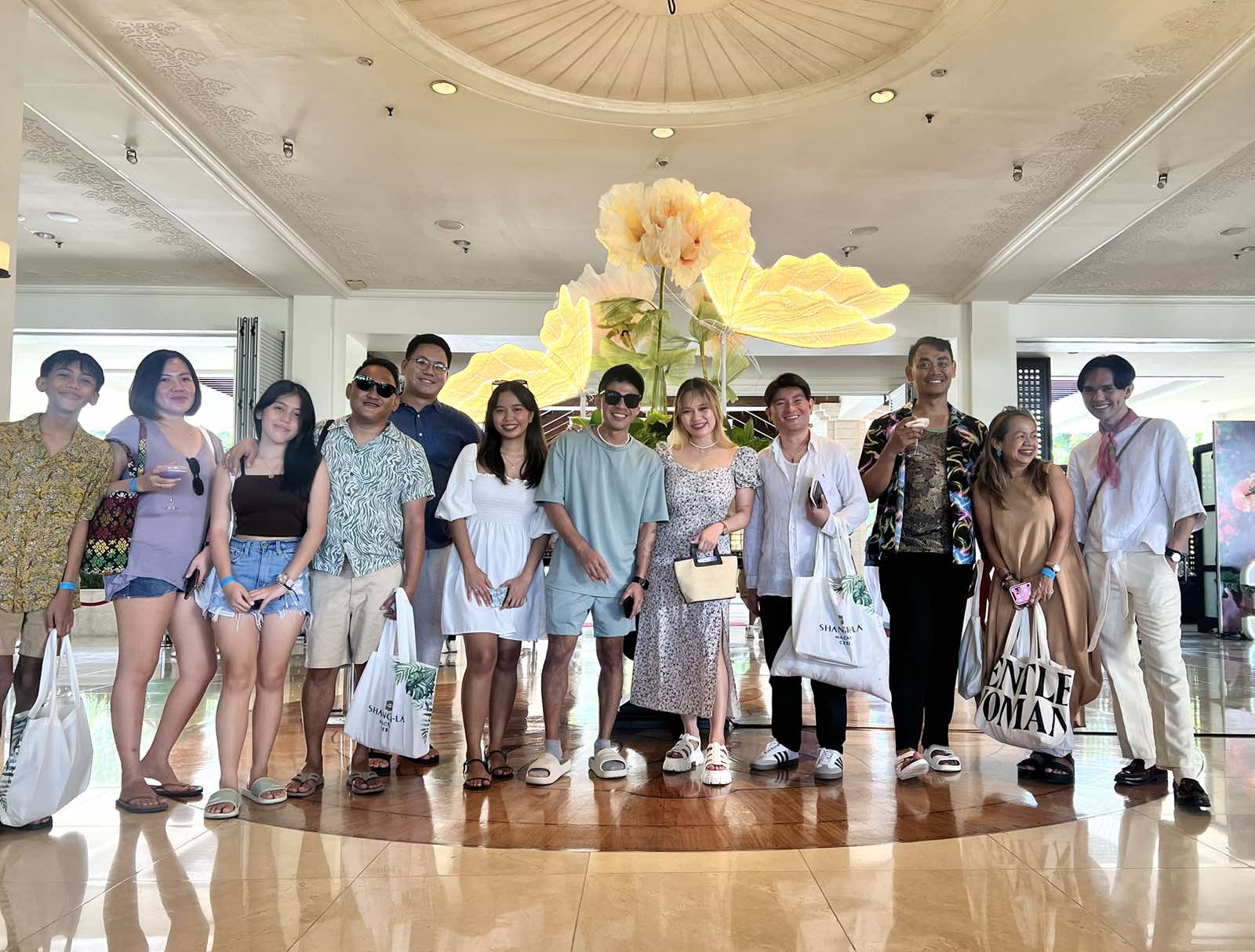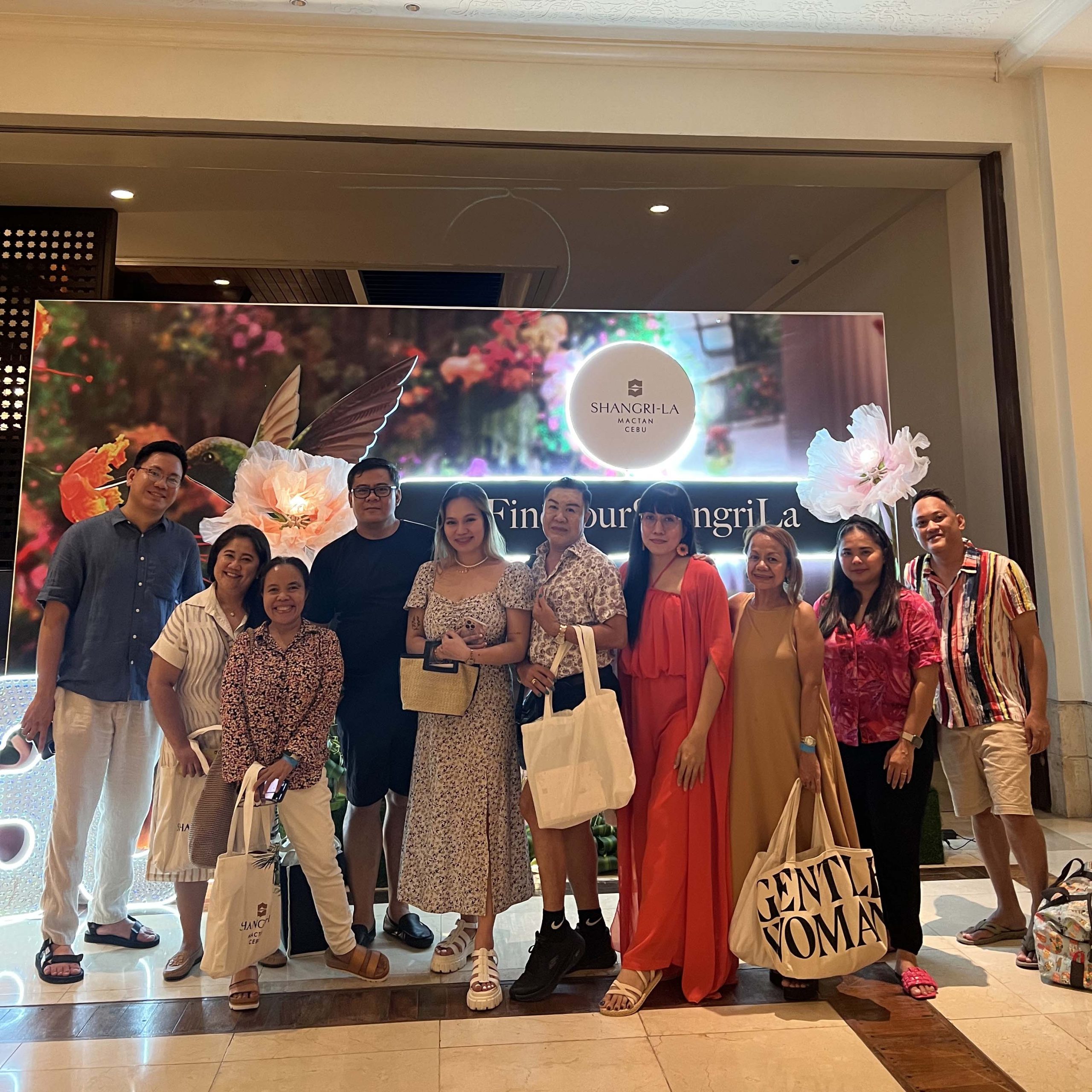 Surrounded by lush greens, let the experience bring you to a world of joy and laughter, creating cherished memories for you and the family. For more information on Shangri-La Mactan, Cebu, you may contact (032) 2310288. You may also follow them on Facebook and Instagram or visit https://www.shangri-la.com/cebu/mactanresort/ #FindYourSummerSpirit #FindYourShangriLa
LONDON IN FULL BLOOM: An Exclusive Look at the recent Chelsea Flower Show
The Chelsea Flower Show in London, one of the most prestigious horticultural events in the world, returned in full glory in May 2023, captivating visitors with its stunning displays and landscape designs. Held annually on the grounds of the Royal Hospital Chelsea in London, this year's show proved to be a true feast for the senses, showcasing an array of breathtaking gardens, vibrant floral arrangements, and innovative landscaping. The 3-day event showcased 36 outdoor gardens, including four balcony gardens for small spaces. Inside the giant pavilion, blooms compete with each other, exotic flowers, roses, and many more.
The 2023 Chelsea Flower Show embraced a Nature's Harmony theme, with a strong focus on sustainability and mental health. The show's organizers emphasized the importance of sustainable gardening practices and biodiversity conservation, inspiring attendees to create beautiful outdoor spaces while preserving and protecting the environment.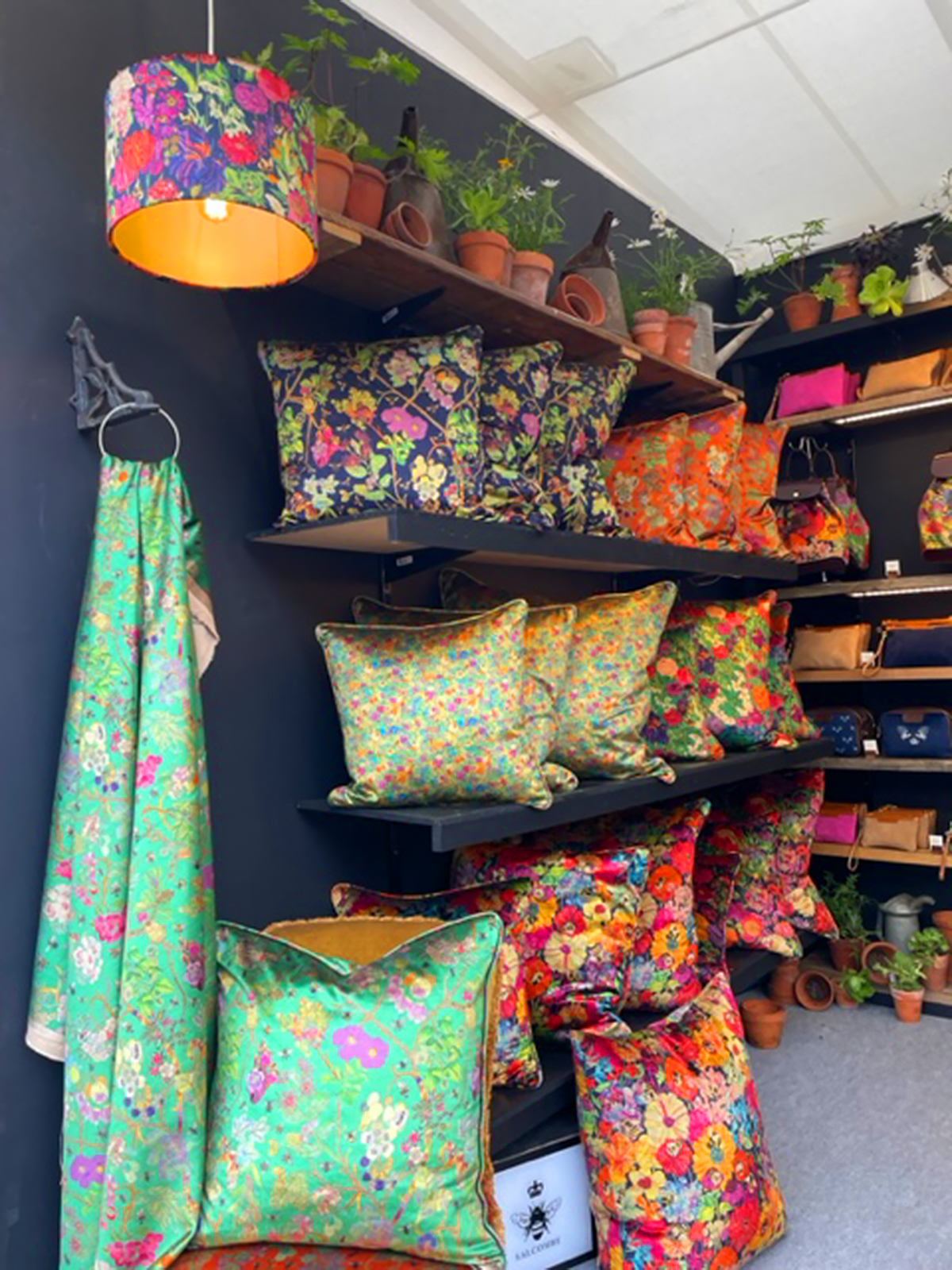 What's Cebu got to do with the Chelsea Flower Show in London? One person. James Doran Webb (https://www.jamesdoranwebb.co.uk), an Englishman working with driftwood, has been displaying his artworks for several years. James collects cast-off driftwood and shapes them into beautiful animal shapes that find places in some of the most iconic gardens. Leaping horses, owls, reindeer, and the occasional dragon, James Webb's creations are avidly collected by landscapers to add accent to gardens in all sizes, using cast-off wood, fitting perfectly with the sustainable element—something Mr. Webb has done quite well for the last decade.
***
The Philippine International Flower Festival will be held at the PICC in Manila from January 14 to 18, 2024. Watch out for more info from our website!
Club Serena: A 'Serene Luxury' Experience in the Heart of Cebu's Diving Mecca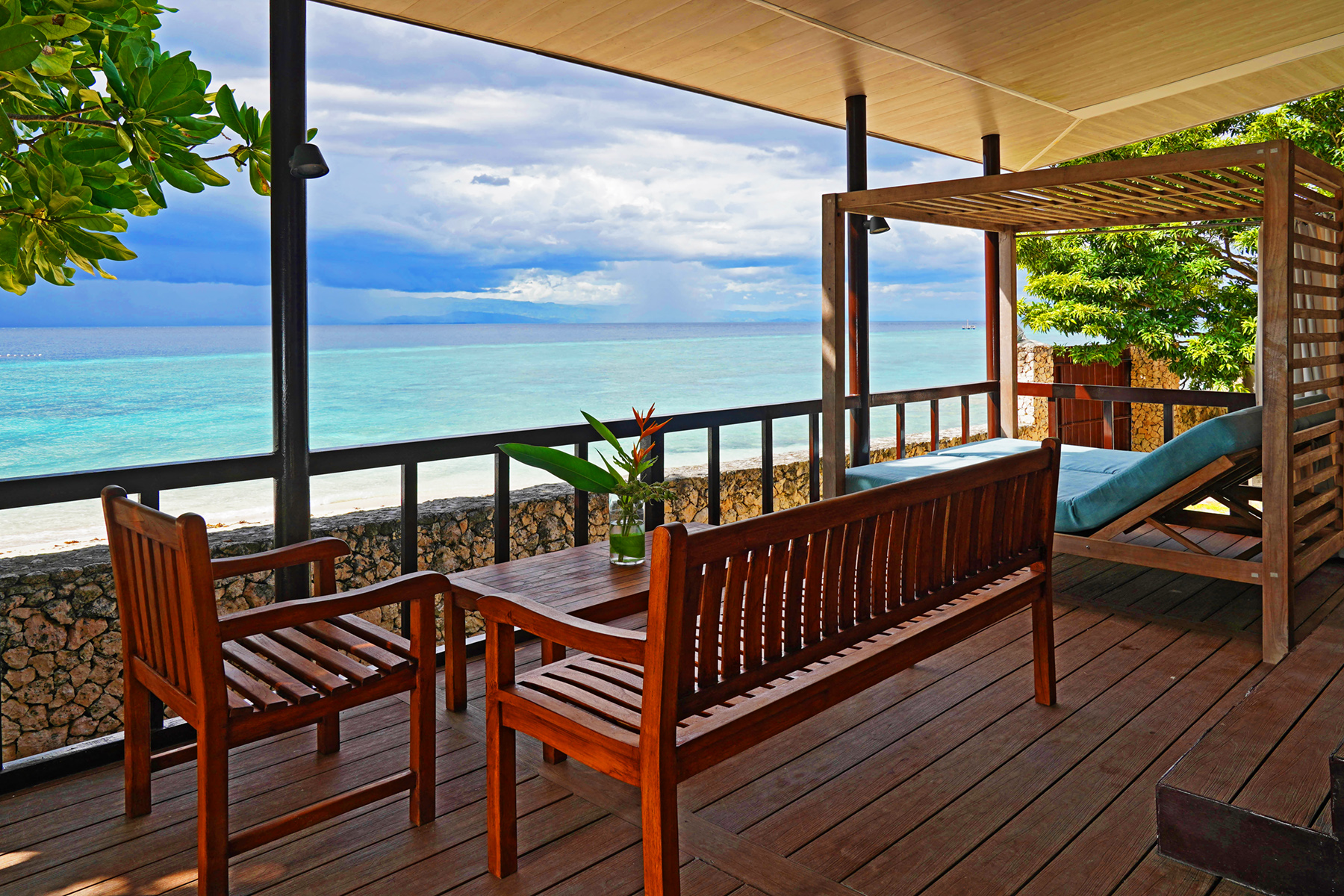 photography by GPA Art and Photography
A three-hour drive, or more, depending on traffic, the fishing town of Moalboal in the southwest of Cebu Island is an extremely popular destination for divers and weekenders who love the white sand and pink sunsets. It is also a favorite place to stay for expats looking for a laid-back life of endless coffees or cocktails.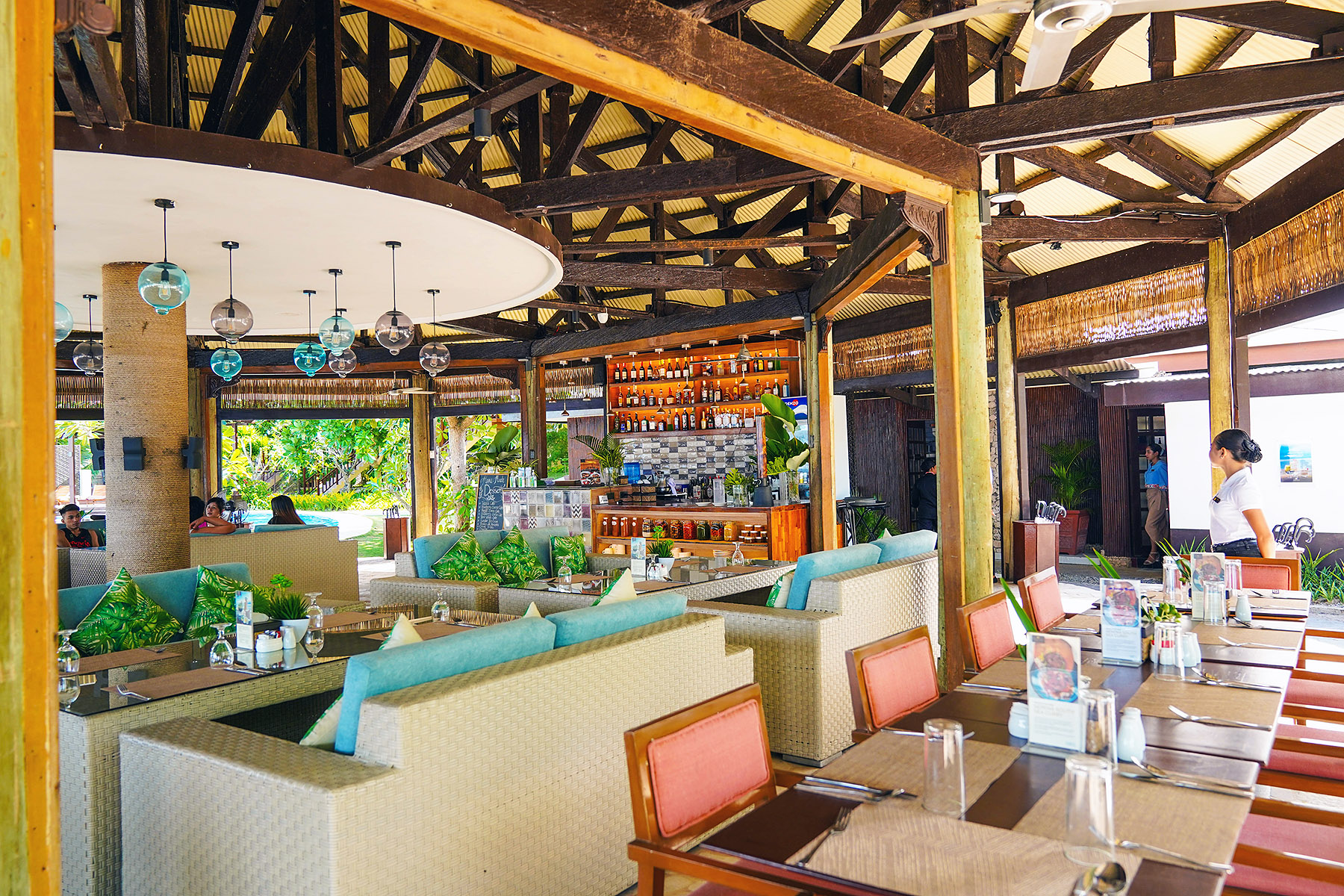 Thankfully, the big chain resorts haven't discovered it and places to stay are mostly small family-run resorts. But if pampering is what you are looking for, there is only one hotel to book in Moalboal. Club Serena Resort is a 1.7-hectare beachfront property perched above coral rocks, presenting a unique union of luxurious accommodations and a host of activities to be enjoyed. This hidden gem is reached through a dirt road away from the main highway. Fronting a wide swath of white sand beach, it is an easy walk past several smaller resorts to reach the main town.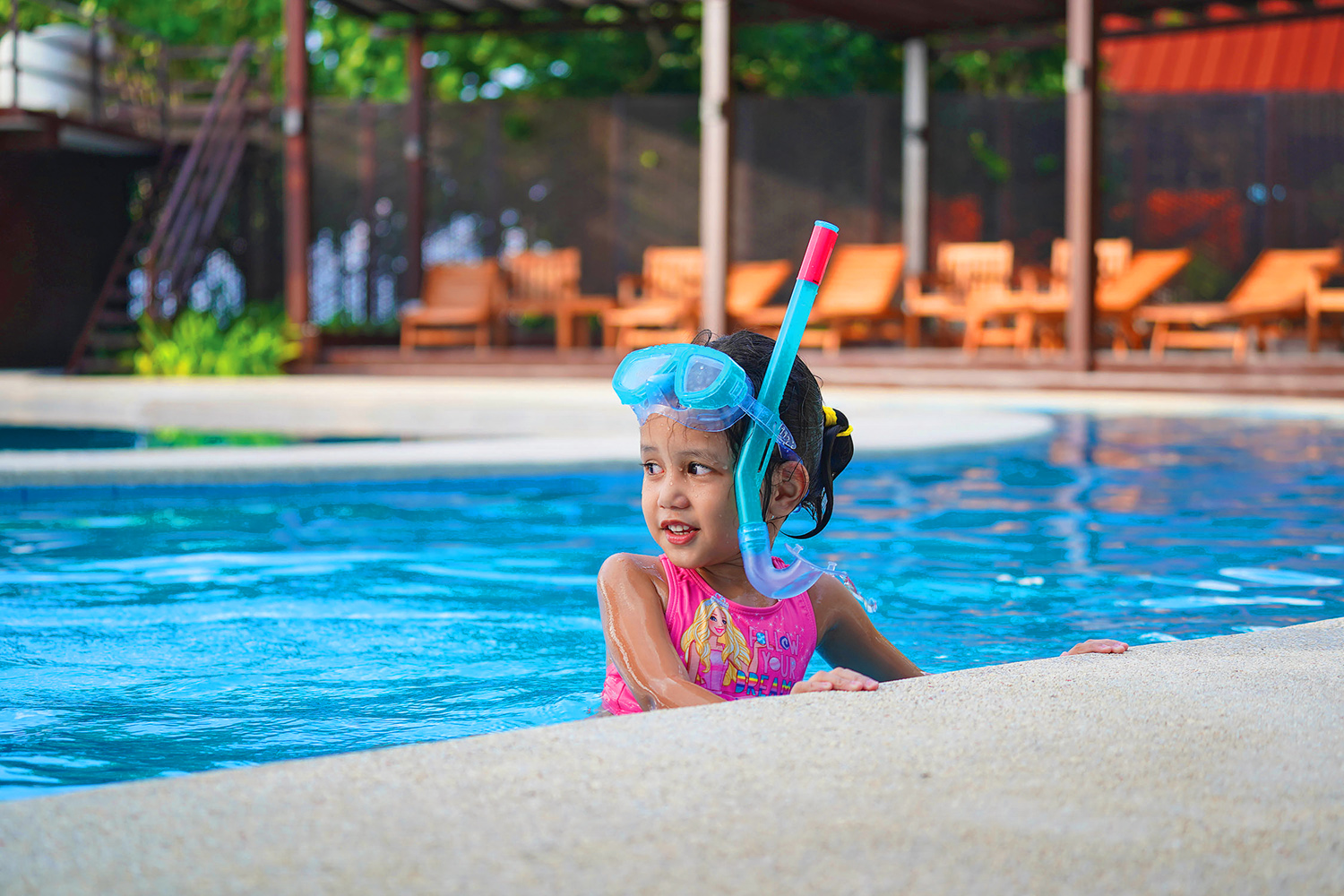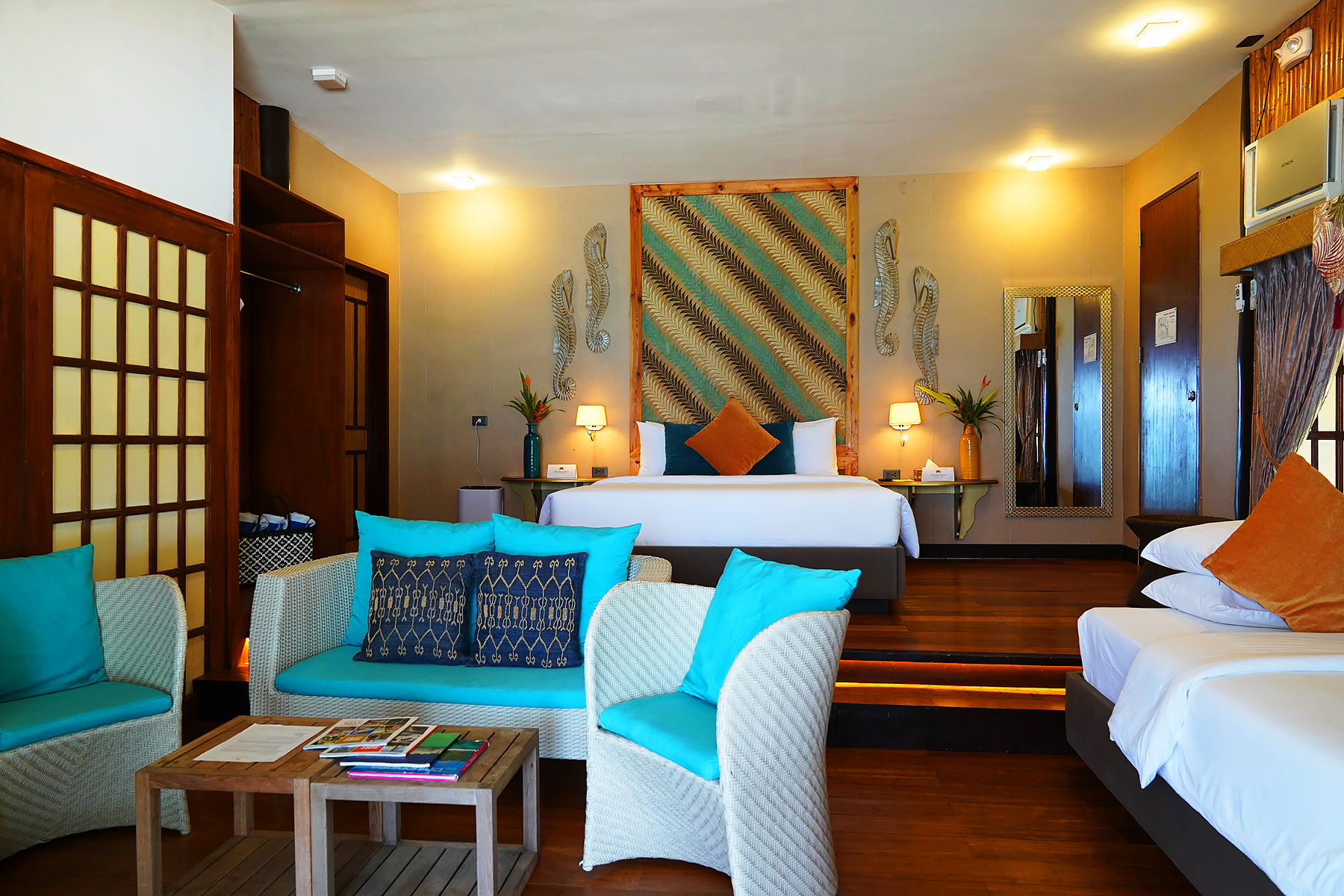 Recently renovated by noted architect James Jao, the new Club Serena has 17 rooms, three swimming pools, a restaurant, and a beachfront event space, all designed with modern Filipino aesthetic. On the drawing board are more rooms to be added, an expansion of their modern dive shop, and their popular Kids' Club program. Their food outlet, Mira, offers all-day dining, favorite among visitors and locals, as well as the growing expat community that has settled in Moalboal.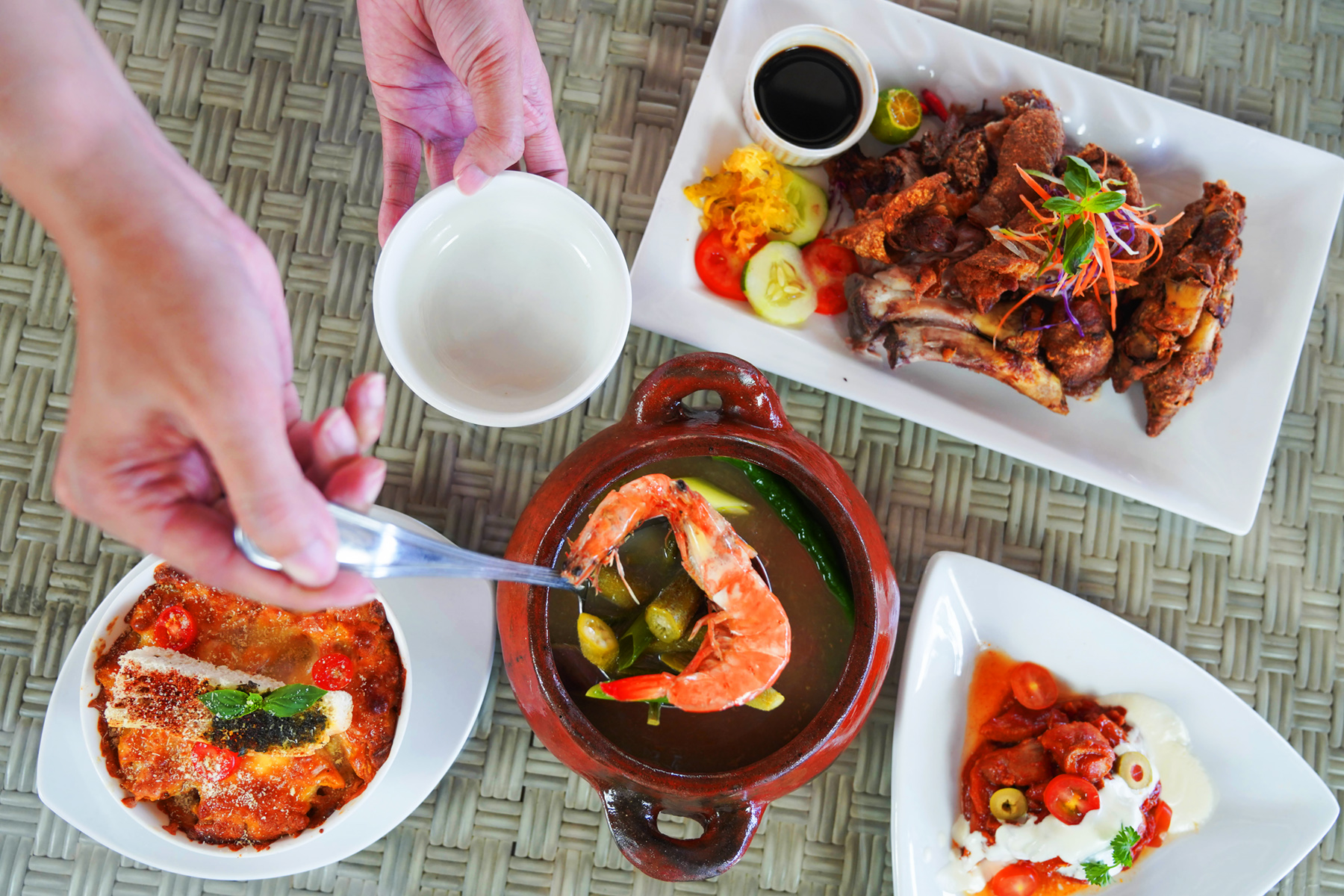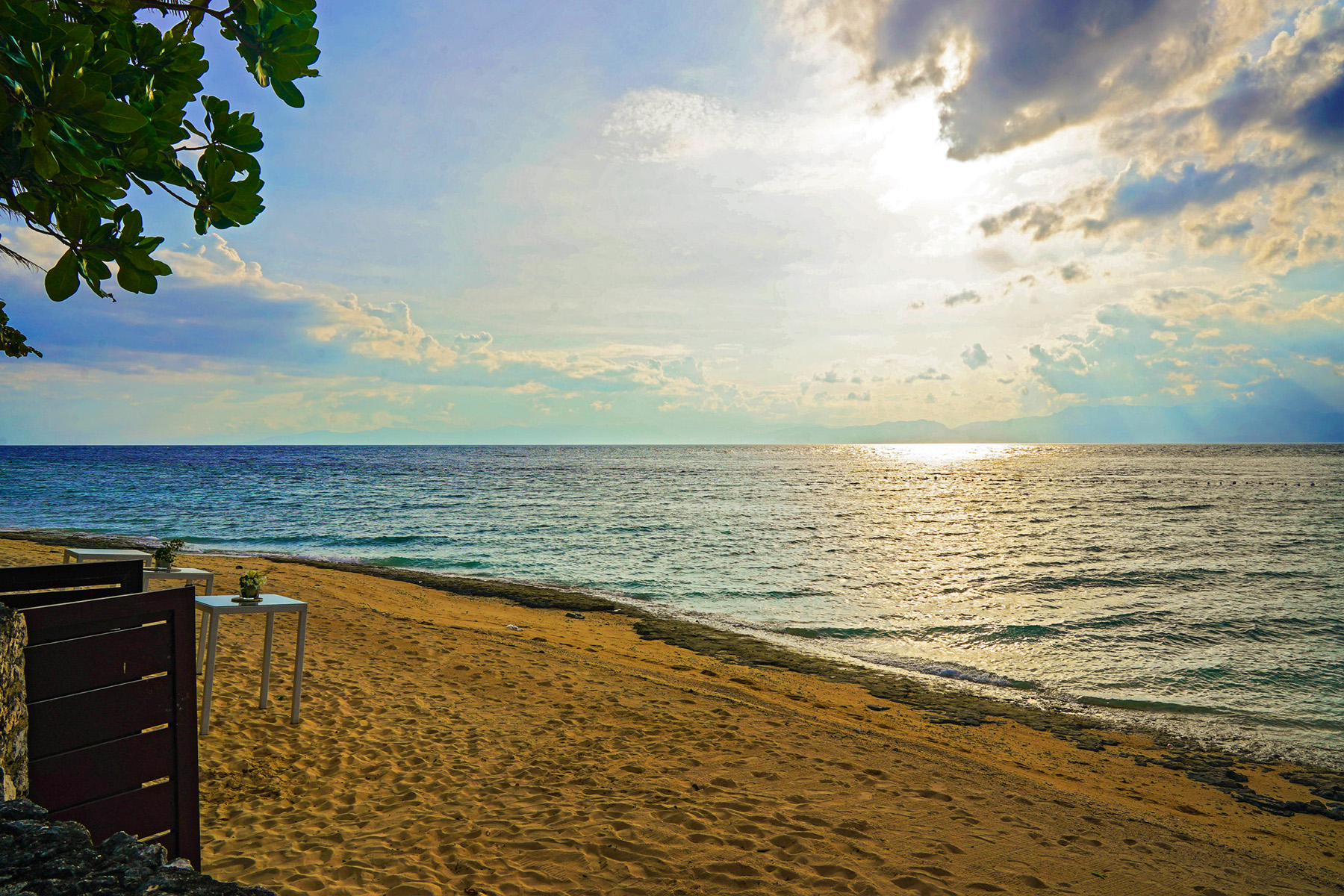 Club Serena offers diving courses for adults and kids by their resident operator, Seven Seas Aquanauts Phil. Corp, a PADI 5 accredited diving facility operating since 1988. For a complete list of the courses and their rates, please call (+63) 917.872.6367 or (+63) 905.459.5307.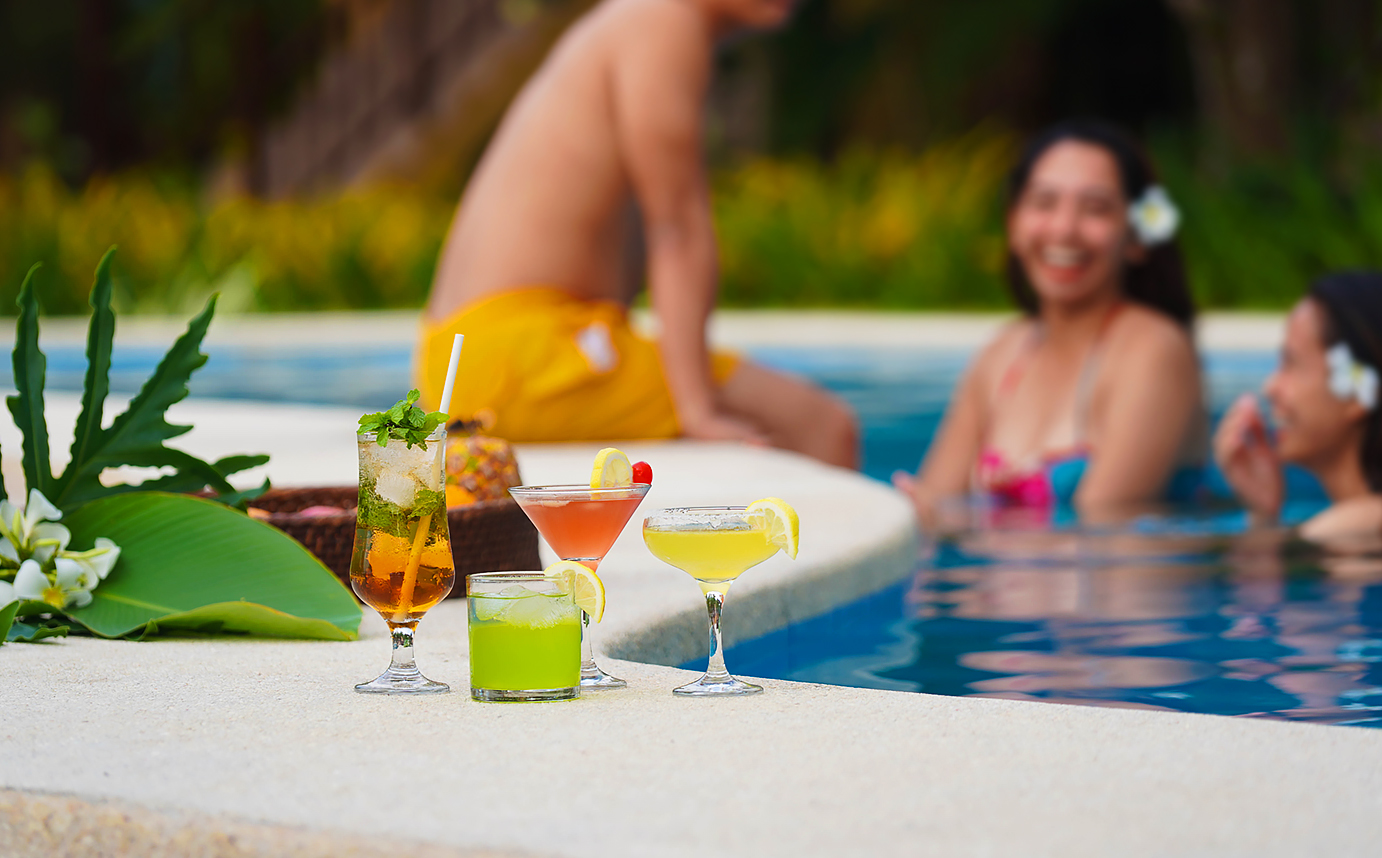 The resort encourages above-water activities as well, and they have several paddle boards and kayaks available for guests to use.
For rates and more information, visit www.clubserenaresort.com or email sayhello@clubserenaresort.com or (+63) 917.872.6367 or (+63) 905.459.5307. You can also visit their Facebook page for updates.