Where to Take Daddy for Father's Day Celebration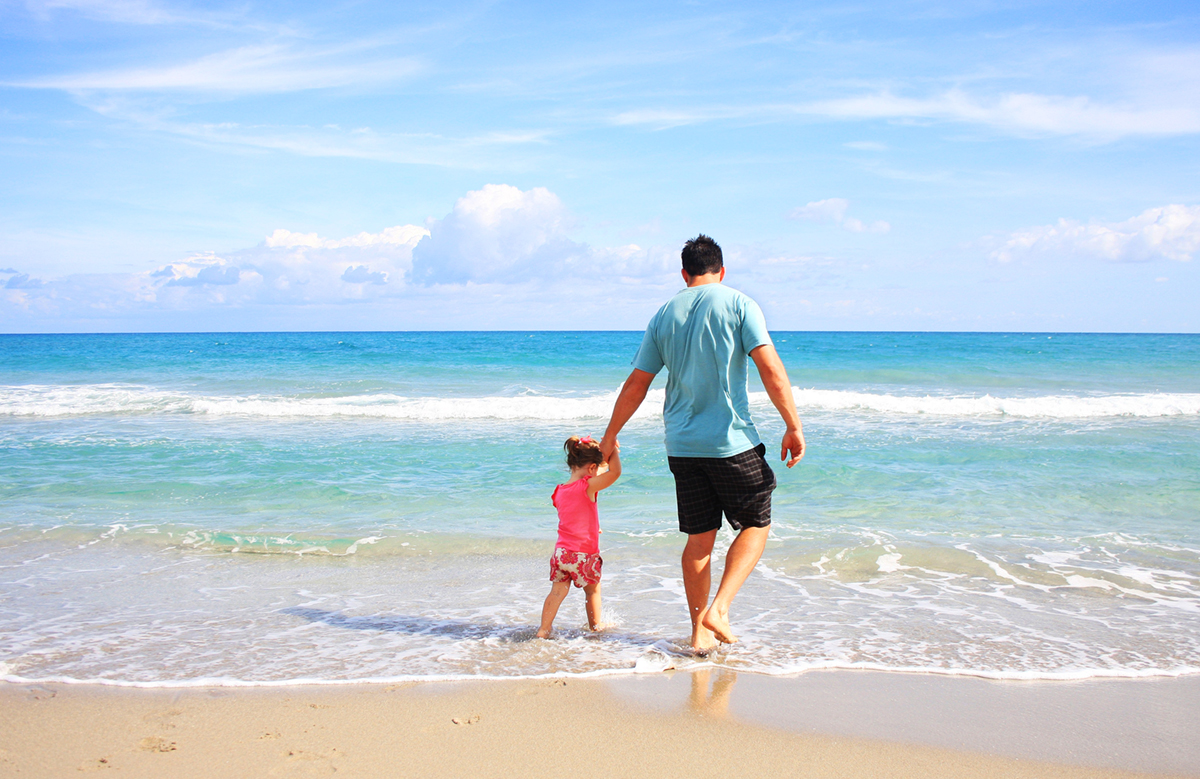 It's a Full Weekend Ahead for Dad at Radisson Blu Cebu
It must be the best treat for dad this Father's Day at Radisson Blu Cebu. As we pave the way for the man of the hour, a gastronomic journey is all set for the main man and an exclusive showcase of high-end sports motorcycles.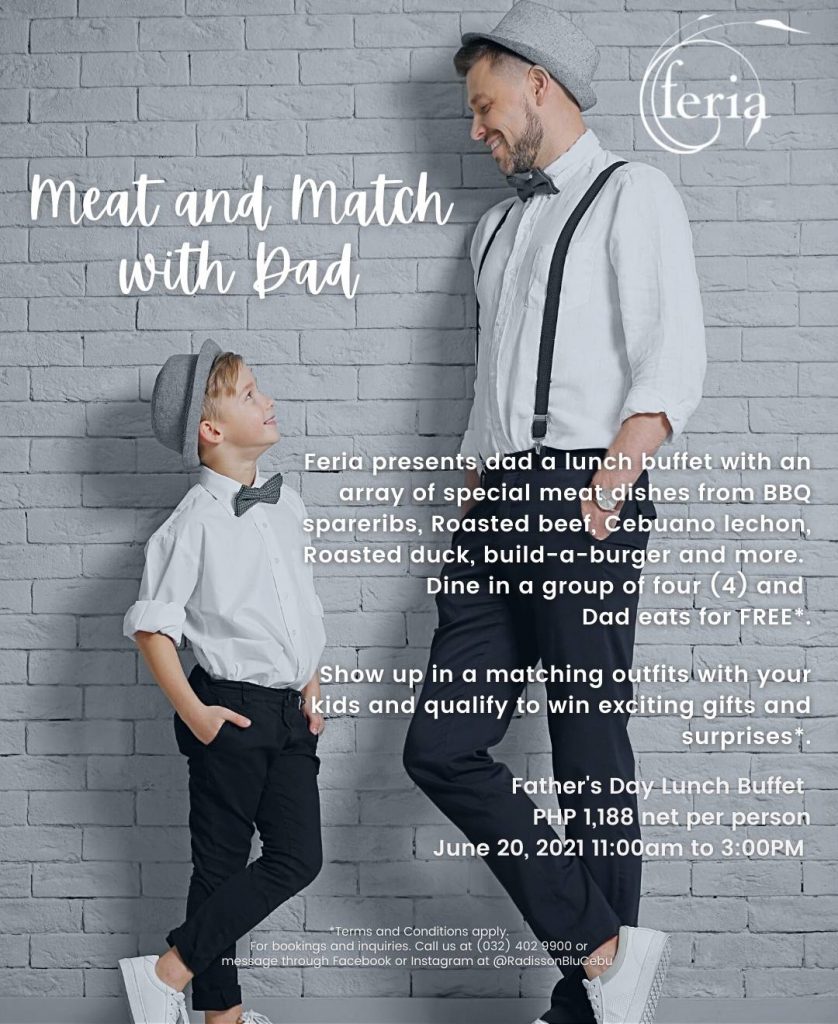 Meat and Match with Dad
20 June 2021, Father's Day, Feria prepares to welcome the man of the house to a well-deserved brunch banquet. It's a complimentary feast for Dad when he dines together with three (3) full paying companions.  The chefs of Feria present eight buffet stations fully packed from light fares of sushi, cold cuts, salads to distinct flavors of Indian, Chinese, Mediterranean, Malaysian and Filipino cuisines, with prominence of Feria favorites premium meats such as Roasted Prime Beef, Cebu Lechon, Baby Back Ribs, Roasted Duck and a-la-minute Burger Station, Malaysian Laksa just to mention a few. These crowd-pleasing specials are paired with free-flowing ingenious beverages mixed with garden herbs for a refreshing quench and a selection of local beers all for PHP 1,188 net per person.
And as a part of our 10th year anniversary, we've made it even more exciting for 10 lucky Dads to win fun surprises at Feria. Arrive in a matching get-up with your families, pose for a photo op, share on your social media accounts in Facebook or Instagram with a short motivational caption and get the chance to win an Overnight Stay at Radisson Blu Cebu, make sure to set your accounts on public and use hashtags #FathersDayAtFeria #RadissonBluCebu, tag @RadissonBluCebu so we can re-share your entries. Winners will be chosen based on the sheer number of "Likes" and comments, so make it count.
Moto-Expo 2021 
And rolling in at the Grand Lobby, for the ever-increasing interest of Cebuanos in the motor world, it is with equal excitement to bring motorbike aficionados one venue where they can view top-of-the-line motorcycles. 
Marvel on the ride of your next road adventure as Motology, Triumph Motorcycles Cebu and Harley-Davidson Cebu display their best motorcycle featuring Honda VFR 1200, Bristol Classic 400i Omega, KTM Adventure 1290, Honda Gold Wing, Triumph Trident 660, Triumph Tiger 900, Triumph Bobber 2022, Triumph Rocket 3, Harley-Davidson Pan-America, Can-Am Ryder, and Can-Am Spyder on a three-day show from 18 – 20 June 2021. 
Give your Dad the most exciting celebration he deserves only at Radisson Blu Cebu.
The SGS certified deluxe hotel ensures a secure dining environment following a 20-step hygiene protocol that includes social distancing measures, implementing hand hygiene stations around the property, and increased frequency in cleaning and disinfection. 
For inquiries and table reservations, please call (032) 402 9900 or email rhi_rdce@radisson.com.
Crimson Resort & Spa Mactan's Feast for Dads
Crimson Resort & Spa Mactan is preparing a Father's Day celebration like no other. The resort's award-winning restaurants are inviting families or even couples to dine this Father's day weekend and enjoy a sumptuous collection of specialties perfect for any the day's celebration. Gather the family at Azure Beach Club and indulge in its famed modern-Asian menu and dine in a beachside setting with a panoramic view of the sea. You will then be treated to a special four-course Father's Day menu is curated by restaurant's incredible culinary team. The menu will include dishes like Crispy Roasted Dumplings with Orange and Basil Dipping Sauce, Green Asparagus Veloute with Poached Norwegian Salmon and Baby Shrimps, Grilled Pork Tenderloin with Creamy Polenta and Glazed Onions and Vanilla & Lemongrass Crème Brulee.
Azure's Father Day menu is available from June 18 to 20, 2021 with a rate of Php 1,500 net per person.
***
For a more intimate celebration, Enye by Chele Gonzalez is the perfect option for you. Whether you are celebrating with the whole family your just your special someone, expect a fare of authentic and sumptuous Spanish specialties prepared by Executive Sous Chef, Ivan Saiz Sordo. The menu will showcase variety of Spanish dishes that will feature a hearty selection of meats like, beef and lamb. The four-course menu will include Sopa de Cebolla con Tortellinis de Carrillera de ternera for appetizer, Fideua De Pulpo for first course, Cordero Asado con Menestra de Verdura y cremita de Ajo for the main course and ending with Bizcocho de Remolacha con Fresas y espuma de Remolacha as dessert.
Enye's Father's Day menu is available from June 18 to 20, 2021 with a rate of Php 1,800 net per person.
For those of you who choose to celebrate Father's Day at home, Enye's At Home menu is perfect for you. This specially curated collection of Spanish specialties from Tapas to Meat Lovers will make the celebration at home more special. To view the complete menu, head to bit.ly/EnyeatHome and order by calling 401 9999 or email mactan.foodbevee@crimsonhotel.com.
Azure Beach Club and Enye by Chele Gonzalez is located at Crimson Resort & Spa Mactan, Seascapes Resort Town, Mactan, Lapu-Lapu City.
Exciting Treats for Dad at Quest Hotel & Conference Center Cebu
Only the best treats for the best Dad ever! Gather the family and honor Dad on Father's Day with a variety of fun activities at Quest Hotel & Conference Center Cebu. 
Dine safely and satisfyingly with a sumptuous buffet spread at Pusô Bistro & Bar. The Father's Day Lunch Buffet features mouthwatering favorites including Cebu's famous lechon, paella valenciana, duck roulade, surf and turf BBQ, a variety of main courses, sushi and sashimi, salad and charcuterie, pizzas and pastas, native delicacies, and desserts. The Father's Day Lunch Buffet is on 20 June 2021, Sunday, from 11:30AM to 2:30PM and is at Php1,200 net per person.
If you want to bring the delightful dining experience to your homes, Pusô Bistro & Bar is also offering Father's Day Party-to-Go sets, which are inclusive of soup or appetizer, mains, dessert, and a complimentary bottle of red or white wine. The Father's Day Party-to-Go set is available on 19-20 June 2021, and is at Php788 net per person for a minimum order of five (5) persons. 
Don't forget Dad's present! Guests staying at Quest Hotel & Conference Center Cebu within June 2021 may also avail of an exclusive discount at Recreational Outdoor Exchange or R.O.X. Guests need to simply present their hotel booking upon purchase at either the R.O.X. Ayala Center Cebu branch or R.O.X. SM Seaside branch. 
To start off the weekend celebration, you can also bring dad for a massive breakfast treat! Kick-off the Father's Day weekend with a hearty spread at Cebu's best breakfast buffet in Pusô Bistro & Bar. The breakfast buffet features a variety of morning favorites including appetizers and mains, native delicacies, soups, bacon and egg station, fresh breads and cereals, salads, and free-flowing coffee and juices. Quest Hotel's breakfast buffet is available weekly, from Fridays to Sundays, from 6AM to 10AM. It is at Php605 net per person.  
Guests can be assured of a safe experience as Quest Hotel & Conference Center Cebu is awarded with the Safe Travels seal by the World Travel & Tourism Council since 2020, in recognition of the Culture of Clean initiatives. 
Quest Hotel & Conference Center Cebu is also recognized by the Department of Tourism with the Safety Seal Certification, a nationwide program recognizing establishments observing minimum public health standards and contact tracing initiatives.
Father's Day is set to be a day of fun treats at Quest Hotel & Conference Center Cebu. For reservations, guests may call (63 32) 402 5999 or fill-up bit.ly/PusoReservationForm. For real-time updates, guests may like and follow @questhotelcebu on Instagram and follow facebook.com/cebuquesthotel. 
ABOUT CHROMA HOSPITALITY
Chroma Hospitality, Inc. is a young, forward-thinking company crafting bold, innovative hospitality brands. Owned by Filinvest Hospitality Corporation, Chroma is the management company behind Crimson Hotel Filinvest City, Manila, Crimson Resort and Spa Mactan, Cebu, Quest Hotel and Conference Center in Cebu City, Quest Plus and Conference Center in Clark, Pampanga, Quest Hotel Tagaytay and Crimson Resort and Spa Boracay. For more information please visit http://chromahospitality.com/.
Fathers' Month Celebration at Jpark Island Resort With Mercedes Benz & Jeep!
June is about the most important man in your life – your dad! Show him your love by treating him and the whole family to a rewarding resort getaway at Jpark Island resort & Waterpark Mactan, Cebu. 
Satisfy Dad's appetite with the Abalone's wider and bigger selection of fresh and sumptuous international cuisines, for only Php 1,200 nett per adult and Php 600 nett for kids five (5) to twelve (12) years old. What's more is a dad eats for FREE for every three (3) full-paying guests! Available only on all weekends of June.
Have a quality time with him and book a room with a special rate of Php 6,000 nett stay in a Deluxe room with breakfast buffet for two (2) adults and two (2) kids four (4) years old and below. 
To make Dad's day extra special, a display of the  Mercedes  Benz & Jeep cars will be held at the new beach on June 18 to June 20, interested guest can check them out and even test drive a new Jeep Compass. Terms and conditions apply, first-come-first-serve basis. 
For inquiries and reservations, please call (6332) 494-5000. Promotions may not be combined with any other discount or offers. Prior reservation is encouraged. Other terms and conditions apply. 
Jpark Island Resort & Waterpark Mactan,Cebu is located at M.L. Quezon Highway, Maribago, Lapu-Lapu City, Cebu. For more information contact (6332) 494 50000, visit www.jparkislandresort.com or email rsvn@jparkislandresort.com.  Check out https://www.facebook.com/jparkislandresort or follow @jparkislandresort on Istagram for updates.
Club Serena: A 'Serene Luxury' Experience in the Heart of Cebu's Diving Mecca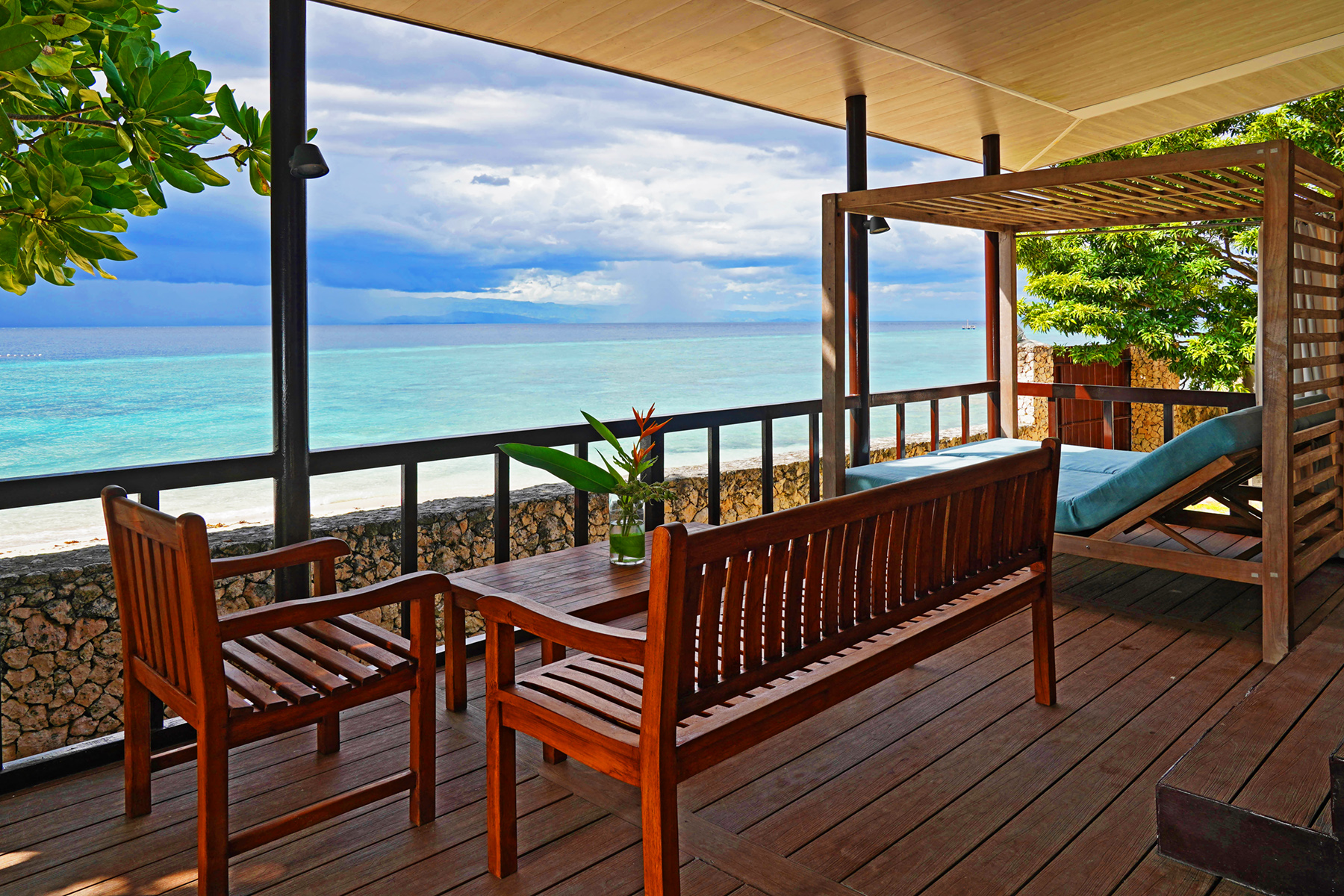 photography by GPA Art and Photography
A three-hour drive, or more, depending on traffic, the fishing town of Moalboal in the southwest of Cebu Island is an extremely popular destination for divers and weekenders who love the white sand and pink sunsets. It is also a favorite place to stay for expats looking for a laid-back life of endless coffees or cocktails.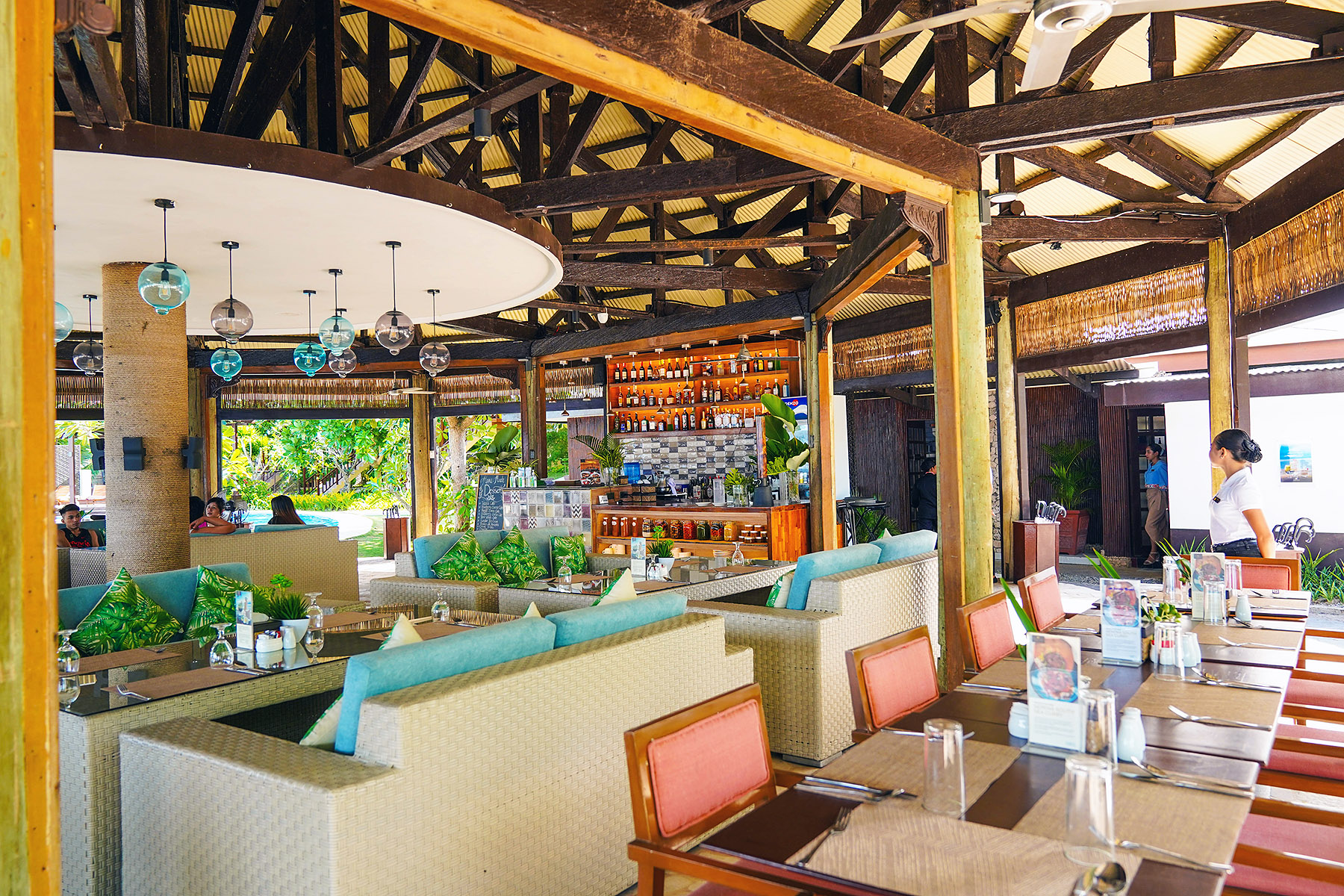 Thankfully, the big chain resorts haven't discovered it and places to stay are mostly small family-run resorts. But if pampering is what you are looking for, there is only one hotel to book in Moalboal. Club Serena Resort is a 1.7-hectare beachfront property perched above coral rocks, presenting a unique union of luxurious accommodations and a host of activities to be enjoyed. This hidden gem is reached through a dirt road away from the main highway. Fronting a wide swath of white sand beach, it is an easy walk past several smaller resorts to reach the main town.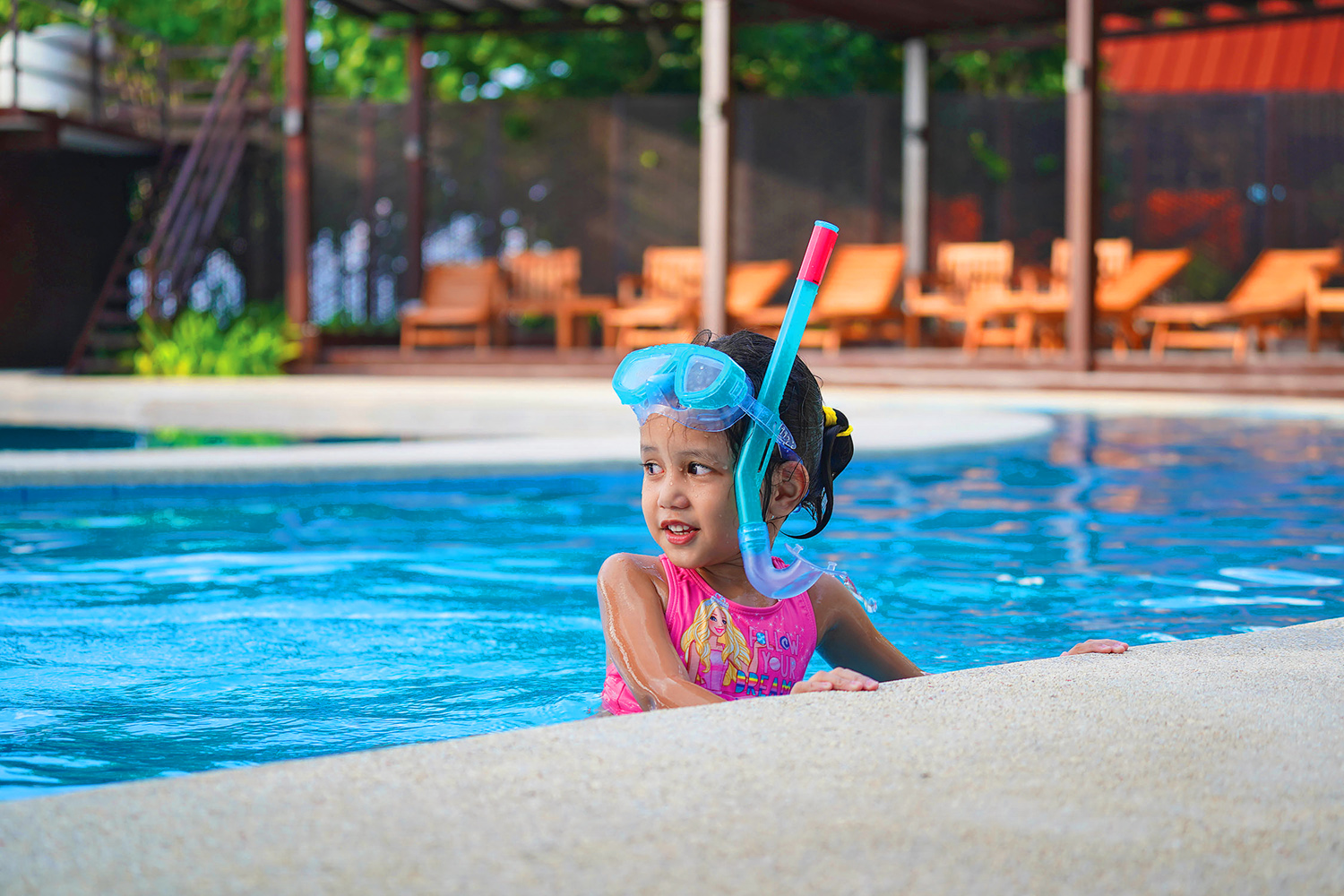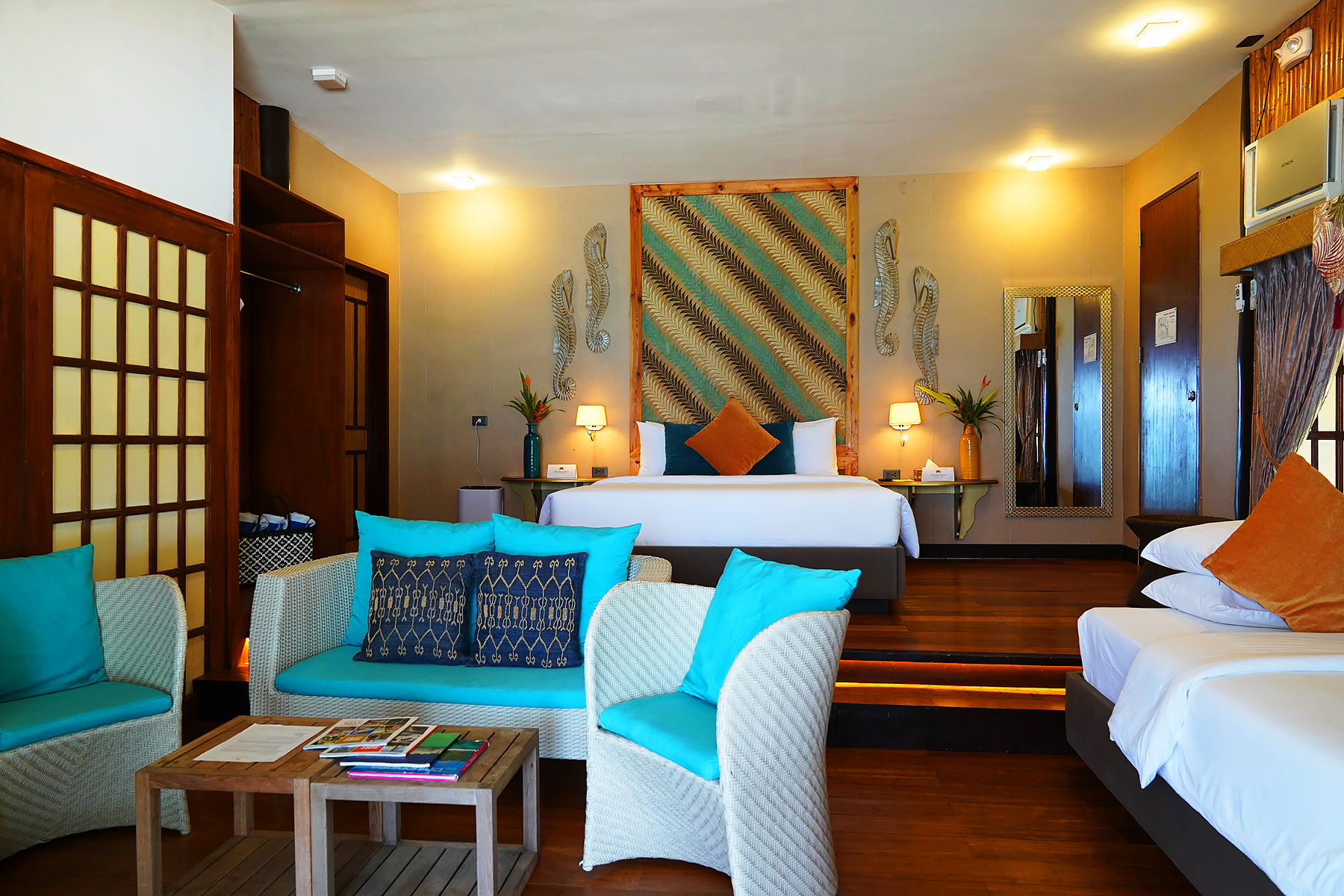 Recently renovated by noted architect James Jao, the new Club Serena has 17 rooms, three swimming pools, a restaurant, and a beachfront event space, all designed with modern Filipino aesthetic. On the drawing board are more rooms to be added, an expansion of their modern dive shop, and their popular Kids' Club program. Their food outlet, Mira, offers all-day dining, favorite among visitors and locals, as well as the growing expat community that has settled in Moalboal.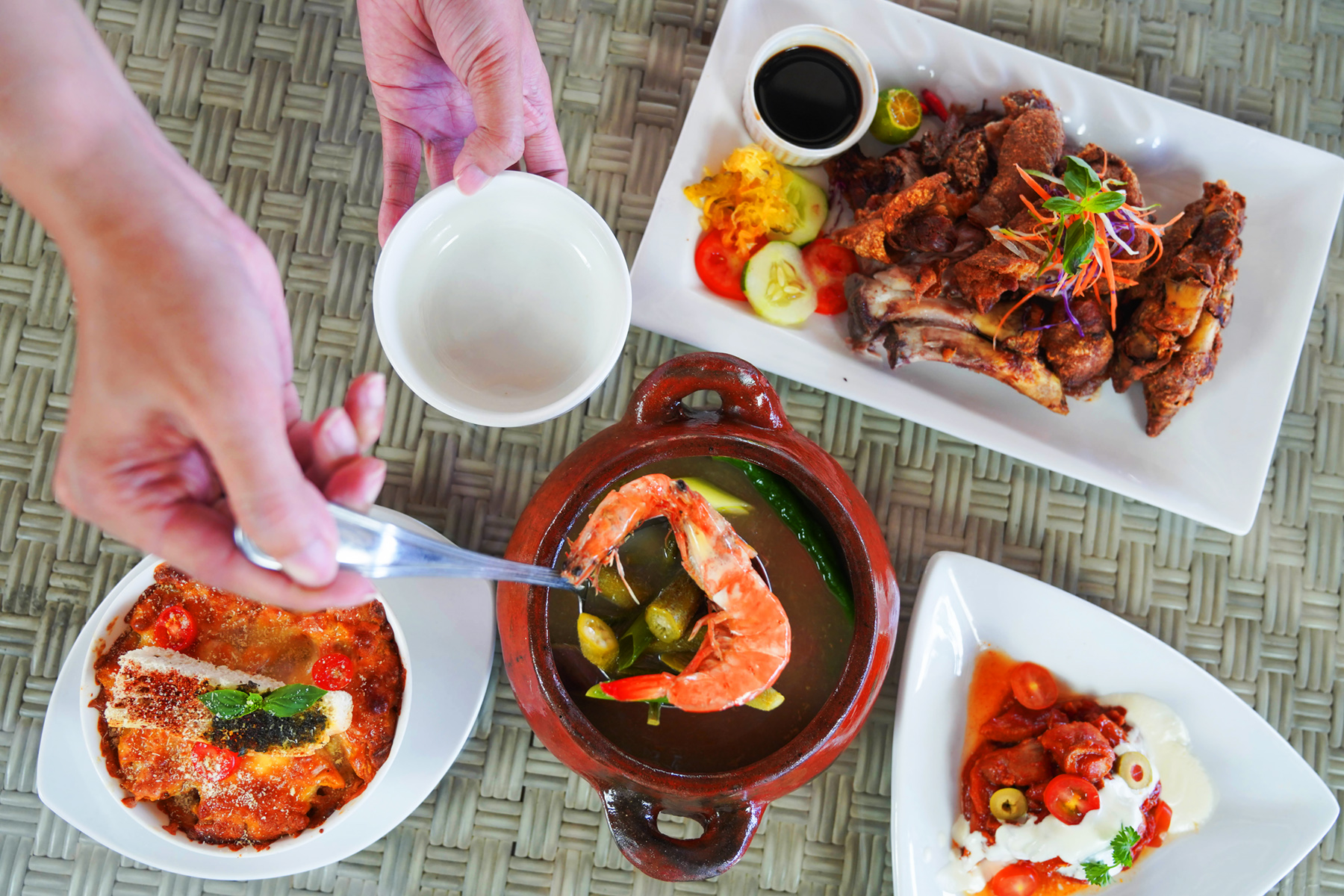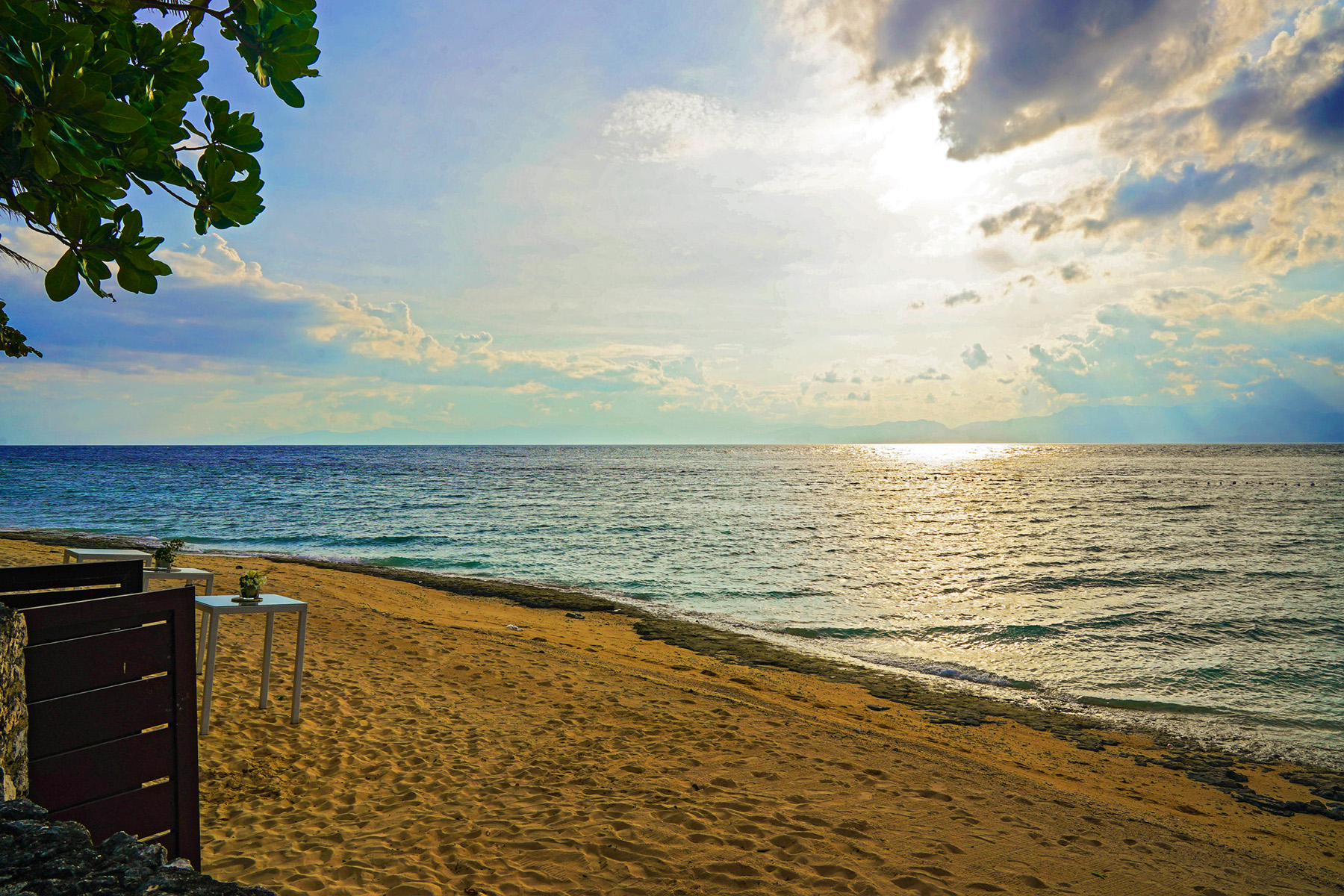 Club Serena offers diving courses for adults and kids by their resident operator, Seven Seas Aquanauts Phil. Corp, a PADI 5 accredited diving facility operating since 1988. For a complete list of the courses and their rates, please call (+63) 917.872.6367 or (+63) 905.459.5307.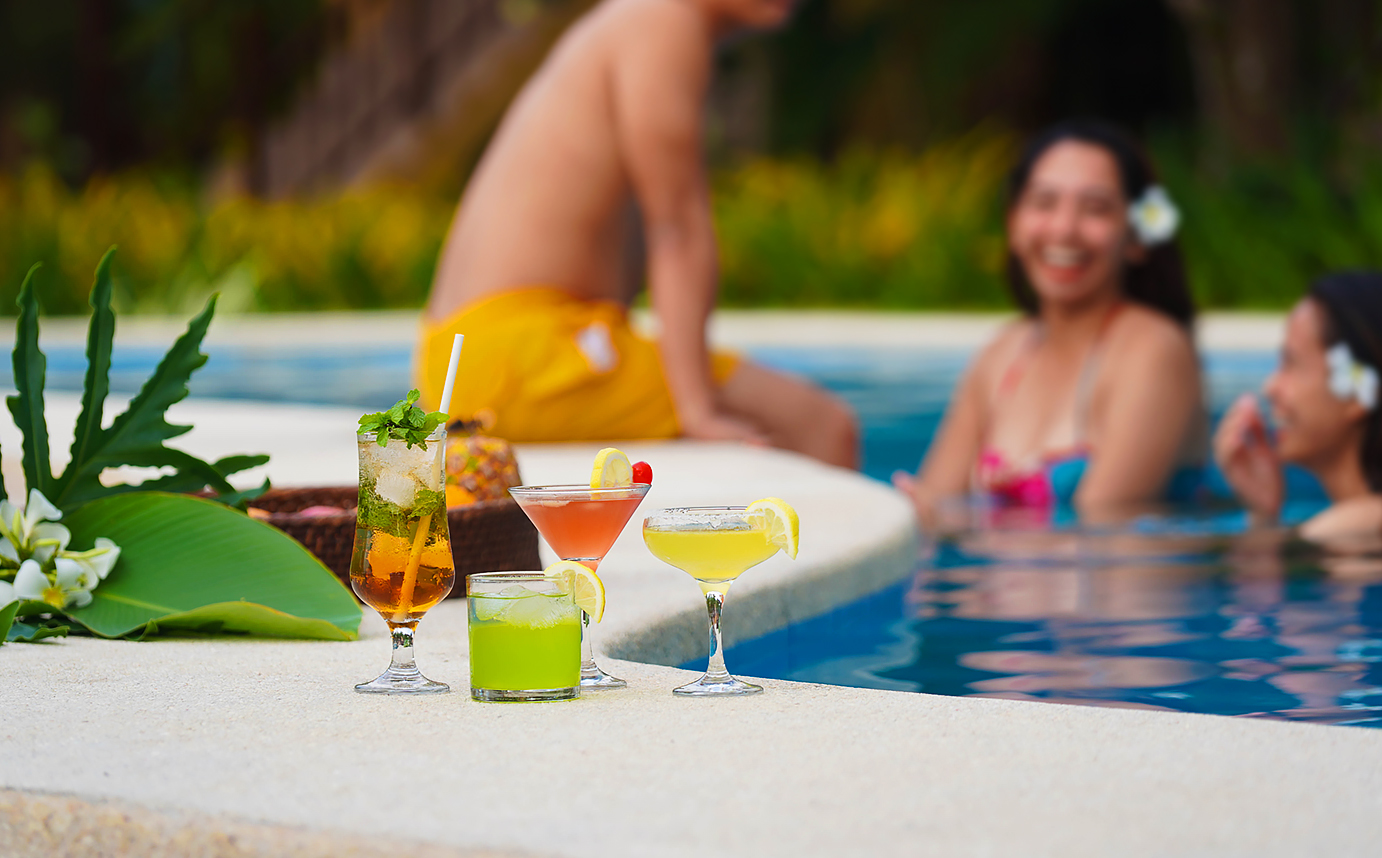 The resort encourages above-water activities as well, and they have several paddle boards and kayaks available for guests to use.
For rates and more information, visit www.clubserenaresort.com or email sayhello@clubserenaresort.com or (+63) 917.872.6367 or (+63) 905.459.5307. You can also visit their Facebook page for updates.
Imagene Bar Opens, Overlooking the City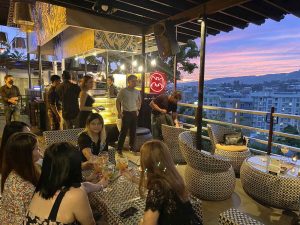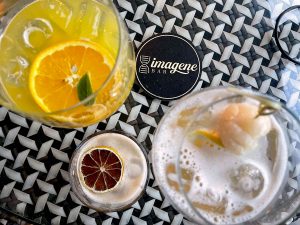 Enjoying some down time with a cocktail drink in hand among friends and a great view of the cityscape doesn't get any better at the newly opened Imagene Bar. If you've been meaning to find the right after-hours place, then head no further than Imagene Bar – a cozy enclave tucked along the hill-side of Nivel Hills on Cebu Veterans Drive.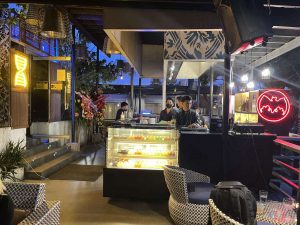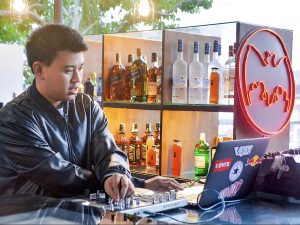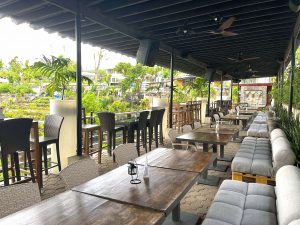 On the menu you'll find over 60 drinks and cocktails as well as some delectable Bar Chow put together by Imagene Bar founder Eugene Dy who's been serving up bottled cocktails online with a mobile event bar after a stint at the Spago in Marina Bay Sands Singapore.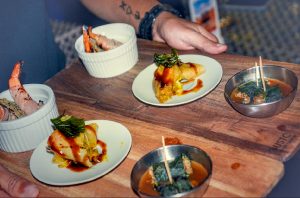 Imagene Bar accommodates up to 80 guests and is open Tuesdays to Sundays. Bar hours are from 5pm to 2am but it's best to make reservations on weekends.
5 Best Board Games to Play During the Holidays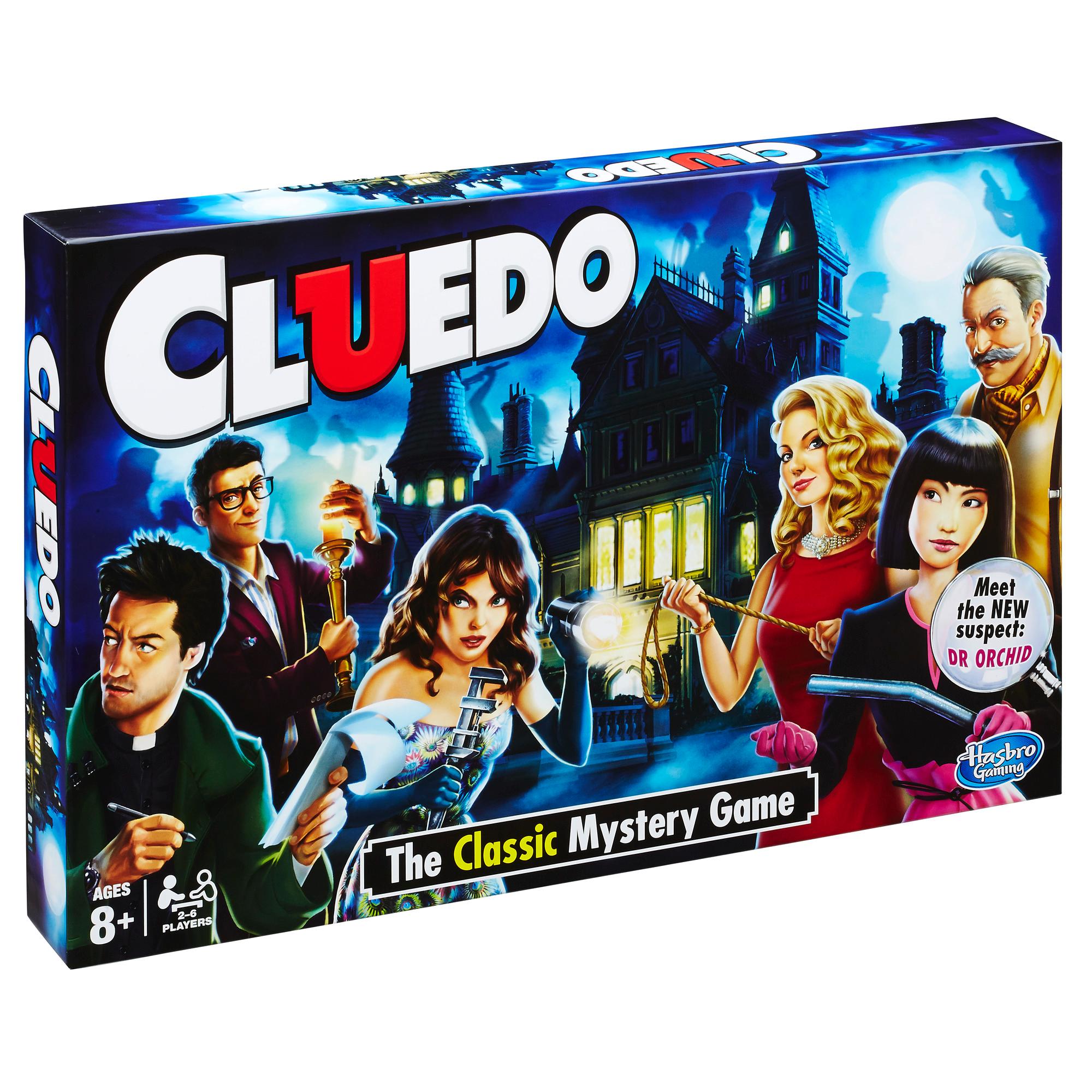 The holidays are fast approaching and you know what that means — your calendar's about to be filled with Christmas parties and family gatherings! What better way to liven up a gathering than with a game? Board games are so much more than just Scrabble, Chess, and Monopoly — there are tons of great games to play that are funny, exciting, and sure to put everyone playing in a great mood. Here are our top 5 picks for the best board games to play with your family or friends during the holidays:
1. Codenames
In this game, players separate into two teams. Each team has a spymaster and the spymaster's responsibility is to get the rest of the team to guess correctly which words on the chosen cards belong to their team. However, they need to be careful because if their teammates guess the words of the other team, the points go to the other team instead! Codenames is an absolute blast of a word game. The entire party is sure to have a great time as the spymaster struggles to come up with the perfect clues and the other team members struggle to figure out what words the clues refer to!
2. Dixit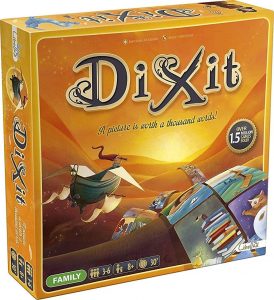 Dixit is the most beautiful game you'll own, with 84 cards of nothing but gorgeous illustrations. The game is great as well — on an active player's turn, they pick a card from their hand and come up with a clue to describe it. The possibilities here are endless — your clue can be a word, a phrase, a sentence, a poem, or even a song! Once you've given your clue, everyone gives a card from their hand they think matches your card. The cards are all revealed and now all other players need to guess which card is yours. It's a fantastic game that'll really challenge the creativity of everyone playing it!
3. Cluedo
A classic for a reason, Cluedo is the murder mystery board game where someone is murdered and everyone needs to figure out who did it, what weapon they used, and where the murder took place. The first person to figure out all three wins the game. Was it Colonel Mustard with a knife in the library? Or was it Miss Scarlet with a pistol in the lounge? Everyone playing will have tons of fun as their deduction skills are put to the test! (There's a great film based on this game as well which we highly recommend watching after playing!)
4. Cranium
Another team-based game, Cranium will test how well your team works together. In this game, everyone gets to shine!With four different categories, Cranium has got something for everyone — really into performing? Star Performer is for you! More into reading and writing? Test your word skills out with Word Worm! Consider yourself something of a trivia lover? Data Head's your category! Love drawing and sculpting? Creative Cat's got the challenges for you! Cranium is a game everyone will love and enjoy, especially because you'll all find yourself laughing like crazy when playing it!
5. Telestrations
Terrible at drawing? Then you're perfect for this game! Telestrations takes the game Telephone and turns it into a drawing game. Each player gets a drawing notebook and a word they need to draw. Once everyone's done drawing, each player passes their notebook to the side and now has to guess the word of the drawing they currently have in their hands. Guess what they drew, then draw what they guessed, and see how funny the changes get. Everyone playing will be in tears laughing at the end of each round, wondering how someone started by drawing a bagel and ended up with the final guess Rapunzel!