Rhipstop & VUDU's Invierno 2011 // Wear White
now silence becomes a forgotten word. i remember. nothing has changed from the journey. i remain. i am invierno*. the sound. the beat. the longing. for love, for light. so let's unite. wear white. and groove to the music under the cold moonlight.
THE BIGGEST OF THE YEAR, ENDS THE YEAR.
A Rhipstop Experience
December 23, 2011. Friday. Wear white.
Check out Invierno's Official Facebook page for more info.


Hilarious Series ramps up with Season 2
These two comedy series are now airing their season 2 programs.  Highly acclaimed and are must-watch rib ticklers in our opinion.
Resident Alien 2: starring Allan Tudyk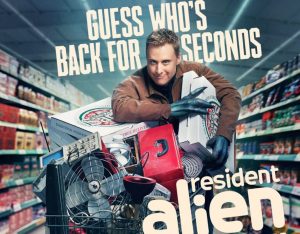 Space Force 2: starring Steve Carell