Strozzi Rosende is Just as Colourful as Her Eponymous Accessories Line
In an industry where perfectly recreated prototypes are a norm, the quirky imperfection of Strozzi's pieces might prove that handmade is the new luxury.
Strozzi Abacel Rosende greets us with a big smile and an exuberant greeting as we reached her home, which sits on top of a hill in Lilo-an. She has a cat trailing behind her—she tells us she has 12 more, some of which she'd "catnapped" from the streets. All things considered, it's not surprising that close friends call her Meow and that cats figure prominently in the designs of her eponymous accessory line.
With a growing online following and various fashion spreads featuring creations, Strozzi's pieces are just as packed with personality as she is—bracelet charms shaped like hot-air balloons, an octopus-shaped brooch, and a sizable necklace that looks almost like armor. It is a brand for those who want to stand out, while showing off their playful side. The collection is made from sterling silver or brass, with inlays of semi-precious stones.
Working with different materials have always been a passion for Strozzi—"Melted crayons run in my veins," she laughs, referring to the many times she's worked with what she could find to create something. Accessories, however, weren't her first love.
"Honestly, I wanted to become a fashion designer, and to have my own line of garments," she admits. But as she earned her degree in Interior Design at the University of San Carlos, she realized that her love was crafts. She took classes related to arts and crafts, going into sculpting and painting instead of fashion design and sewing.
In 2005, Strozzi's parents encouraged her to enroll in a prototype-making metal workshop with the Cebu Fashion Accessories Manufacturers + Exporters. An intensive ten-month hands-on training period under German metal artist Ingrid Haufe proved that this was the right path for her.
From there, Strozzi took a job at a furniture company, and formed friendships with other accessories designers in the country. In fact, she was on the team for the erstwhile trade show Cebu NEXT, creating different art and furniture installments. "I also ventured into photography," she adds.
But even then, she knew that accessories were her passion. In 2008, she launched her line on ETSY, an e-commerce platform that sells everything handmade, and wanted to reinforce the brand's penchant for color, personality and animal figures.
"It's about crafts-womanship," Strozzi says with a smile. Having converted their family home into a factory of sorts, the designer is involved in all aspects of the process—from acquiring the materials and coming up with the designs, to cutting and polishing the stones and metal materials. She knows how to do everything herself, and the equipment used in manufacturing were custom-made by her father.
"It's not just jewelry. It's the art of telling a story through symbols. It's creating a visual expression of a person's uniqueness," she answers when we ask why it was so important to keep everything handmade. And although she creates her own collections, a bulk of Strozzi's time is dedicated to custom-made orders, such as personalized wedding giveaways. "It's a very interesting experience, and I like to celebrate their style and appreciate their sense of creativity."
It's almost democratic the way Strozzi creates her line, but considering her inherent friendliness, it's just what we expected. More than producing accessories, she is hoping to build a movement back to handmade, and the perfectly imperfect. Perhaps in a time when technology can produce flawless versions of the same thing over and over again, there is a certain luxury to having a piece created by hand especially for you.
Awesome Online-Exclusive Deals and Free Shipping Await Shoppers at the Newly-Launched Old Navy PH Digital Store
By Danica Ronquillo
Nothing screams "Americana" like Old Navy!
From trendy denims and soft cotton Ts to statement graphics and fleecy pajamas, Old Navy has been the first name in fun, classic fashion staples for the whole family since 1994. Known for high-quality pieces that fit every size, shape, and budget, this heritage brand has found a way to reach even more hangers in the digital age: OldNavy.com.ph.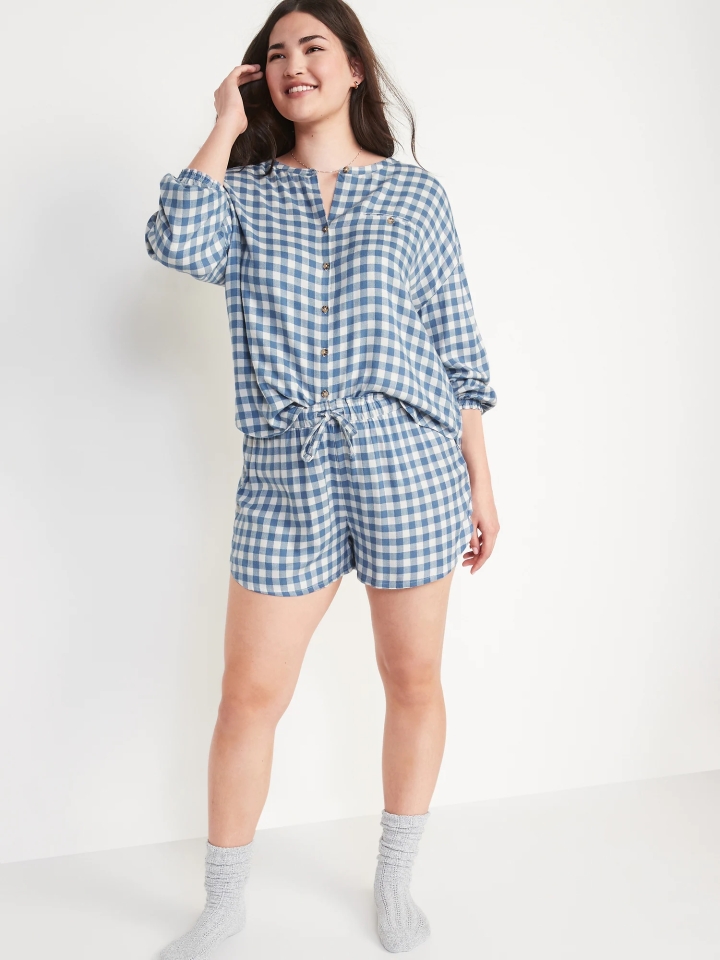 While no stranger to the digital sphere, OldNavy.com.ph is the brands's first standalone e-commerce, making Old Navy's vast array of on trend apparel and accessories available to customers 24/7. The launch of OldNavy.com.ph will not only feature styles that can be found in their brick- and-mortar locations, but also seasonal essentials and online exclusives, like Old Navy's activewear line.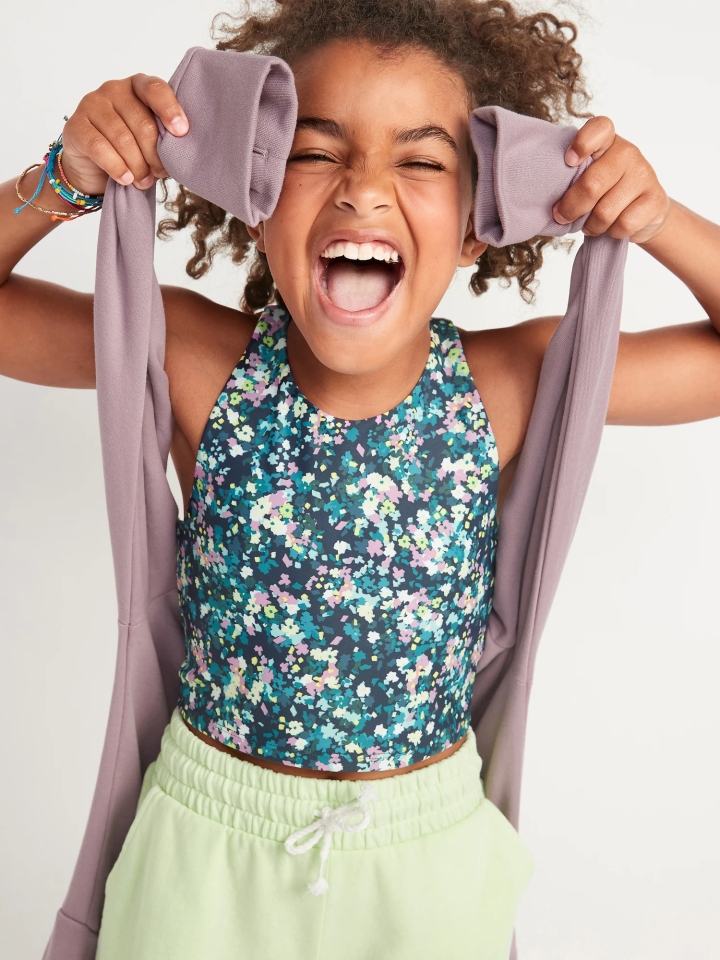 OldNavy.com.ph customers can enjoy free shipping with a minimum order spend of Php 4000, as well as various deals and e-payment options to ensure everyone can be a part of the Old Navy experience.
Shoppers will still be able to find new arrivals in all Old Navy Philippines stores, including Bonifacio High Street, SM Megamall, and Shangri-La Plaza, as well as in Old Navy's Viber community.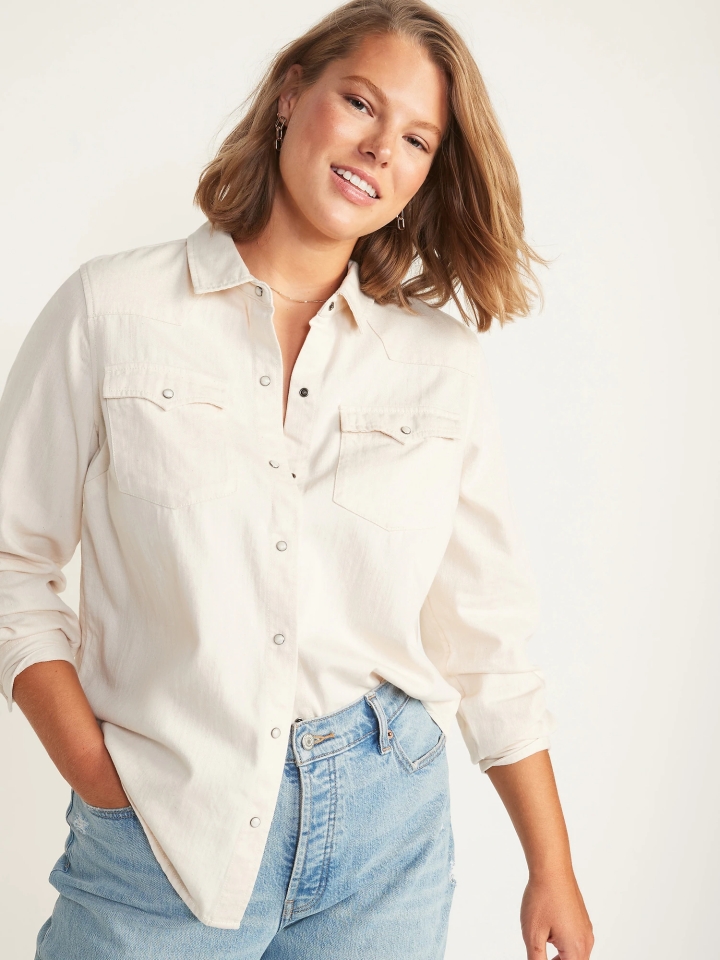 With this launch, Old Navy Philippines continues to be the pioneer of making comfort, quality, and style accessible to all. There's something for everyone at Old Navy!
37 Years of High Fashion; Arcy Gayatin leaves a Legacy of Edginess and Elegance
Arcy Gayatin: A Legacy of Luxury in Fabrication
By:  Allain Dumon Fonte 
The brand Arcy Gayatin gave the Queen City of the South a distinct reputation in the fashion industry.  The fashion line of Arcy Gayatin sets the bar higher each year for clothing luxury and fabrication techniques.
Araceli "Arcy" Ancajas Gayatin is the daughter Galileo Ancajas and Remedios Zanoria Ancajas who founded Cebu's home brand, Gal's Bakery.  Arcy went to the University of San Carlos and studied Political Science.  And just like Dr. Muccia Prada, who completed her Ph.D. in Political Science and established the luxury line of Prada, Arcy also got in touch with her artistic side and started her own fashion line.  However, it was not Prada that influenced Arcy.  Arcy was introduced to fashion and tailoring at a very young age by her mother, Madame Remedios Anacajas whom they dearly call Mama Eme.  Mama Eme was running a tailoring business back then.  It was called Arabel; named after Arcy and her sister Belma.  Ara from Araceli and Bel from Belma.  In those years, Arcy was fascinated by fabrics and was intrigued by how to manipulate the fabrics to come up with fashion-forward designs without compromising comfort and taste.
After 37 years of creating haute couture pieces for the most fashionable personalities in the Philippines, Arcy Gayatin is now laying down her sketchpads and pens to rest.  As she enjoys her retirement, may be on a cruise to the Bahamas or a holiday to the Swiss Alps, Arcy Gayatin has left the fashion industry a legacy of elegant and edgy clothing ensembles that understand and define the shape of women; without compromising comfort and good taste.
To salute the lady who brought Cebu fashion to the world, a retrospective exhibition of Arcy's incomparable masterpieces can be seen today at Ayala Center Cebu's The Gallery; curated by fashion editor and writer, Clint Holton Potestas, and interior and fashion designer, Jul Oliva.
BALANCE.  Arcy Gayatin is known for her perfect symmetrical lines when fabricating.  She knows how to balance edginess and class; understanding well the strength and the finesse of a woman.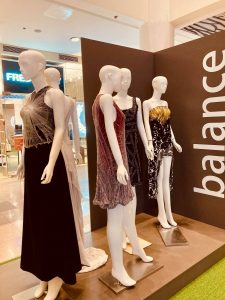 RHYTHM.  Arcy's expertise in draping and fabric manipulation can be seen in how she achieves rhythm between architectural lines and soft fabrics like silk and cashmere.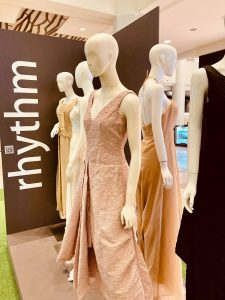 TEXTURE.  With her thorough knowledge on fabrics, Arcy Gayatin has achieved the perfection of fabrication by working on different types of fabrics and creating a single piece of art out of them.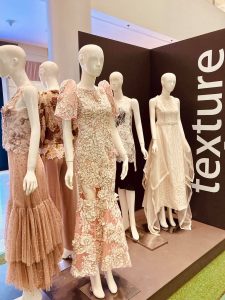 HARMONY.  The simplicity of the silhouette plus the intricacy of the details create a wonderful harmony, making Arcy Gayatin's design a one-of-a-kind masterpiece.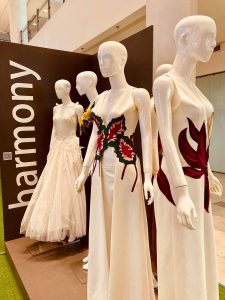 The photos below show an up-close look at the intricacy and the exquisite craftsmanship of Arcy Gayatin's fabrication techniques: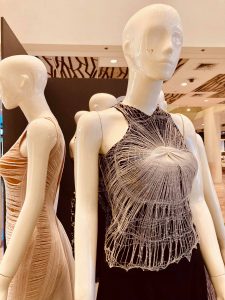 THE SPIDER WEB:  one of Arcy's genius fabrication techniques.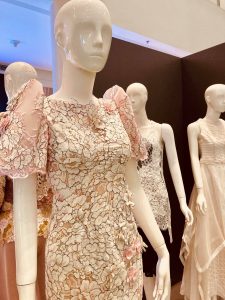 MATCH and PATCH:  Arcy's unique fabrication craft by patching layers of different types of lace and lace patterns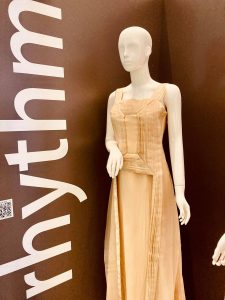 PLEATS: The perfection of symmetry in pleats on silk.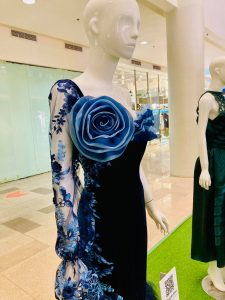 LA ROSE BLEUE:  U.P. student, Danielle Alessandra Deutsch, inspired by the artistry of Arcy Gayatin, designed this midnight blue dress.   The cabbage rose made from layers of silk organdy gave this evening ensemble a romantic appeal.
Cebuano Haute Couture Shines at 2021 Cebu Wedding Expo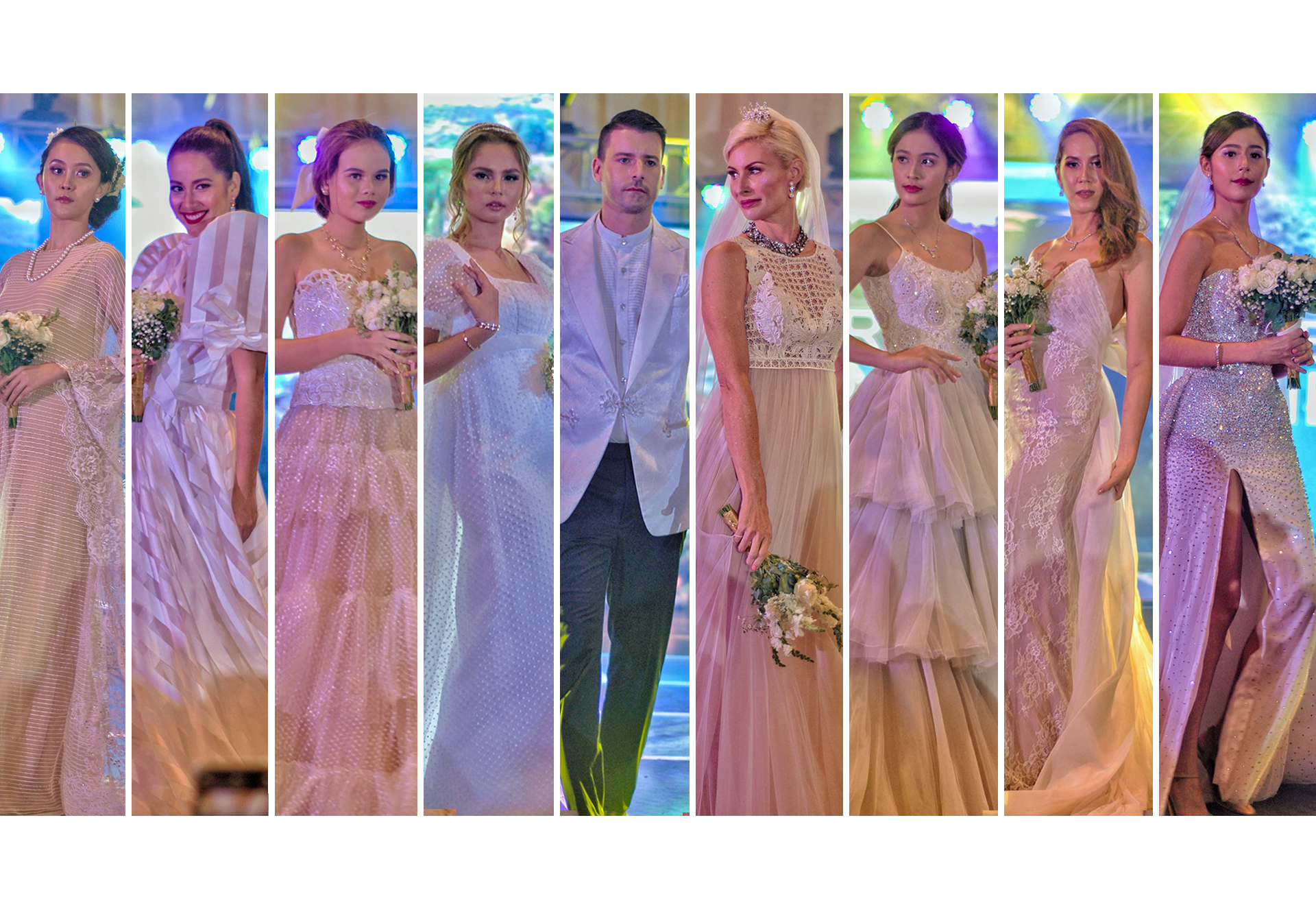 Forever at Soltana
by Allain Dumon Fonte
Soltana Nature Residences host the grandest wedding destination expo for 2021. In their grandiose Events at Soltana venue, wedding suppliers, event coordinators, events stylists, fashion designers, and exhibitors gathered to showcase their best to excited couples and clients.  The grand expo was opened by the Chairperson of Lapu Lapu City's Tourism Commission and first lady of this historic resort city, Madam Cynthia Cindy King Chan; she was with city counselor, Hon.  Queenie Malingin Amman; Taft Properties COO and Vice President, Myra Lynn Gilig; Taft Properties CFO, Feliz Tiukenhoy; and Mr. Justin Gaisano of Taft Properties. 
To set the event's mood, AD models Kevin Lahousse and Gingie Alducente acted as newlyweds joining the expo and leading the guests to the exhibitors' booths.  Yet, the highlight of the event was the glamorous fashion show set in the world's most visited wedding destinations, as the mannequins of AD models paraded the haute couture creations of Cebu's A-list fashion designers.
The show was opened by Miss Earth 2008, Karla Henry-Amman, wearing a bridal gown designed by Hanz Coquilla.  Her wedding mood was the historic streets and sceneries of Vigan, Philippines.  Coquilla created a Filipiniana-inspired bridal dress with perfectly constructed butterfly sleeves, exquisitely clean lines, and masterfully crafted bias skirt of balanced cones and flows.  Valerie Alvez showcased a bridal dress made of vintage Chantilly lace.  Alvez proved her skills in manipulating laces to be impeccable; the bow detail at the back added glamour to the dress, exuding luxury to the bride wearing Alvez's masterpiece.  Wendell Quisido set her wedding theme to the dreamy beaches of Ipanema; and as her model glided on the runway, everyone in the audience dropped their jaws to the intricately detailed bridal dress that Quisido made. Quisido designed a bustier dress with well-balanced panels that wonderfully fitted the model's figure; but what made Quisido's dress jaw-dropping are the countless Swarovski crystals that covered the dress.  Dexter Alazas joined the fashion show with a 1920's inspired wedding dress of vintage tulle and embroidered in the decade's popular baroque patterns.  Alazas has shown the wonders of working with delicate fabrics and the opulence of vintage embroidery patterns.
The fashions show also brought us to the rich sceneries of Mallorca, Spain with Ren Manabat's three-tiered wedding dress.  The labor-intensive layers upon layers of soft English tulle made Manabat's artwork stand out, among others.  Another head turner is a dress that was carefully planned and architecturally constructed, the bridal gown designed by Protacio.  Protacio has obviously studied well which fabrics to use and how each fabric is sewn to the other to create an illusion of nudeness under layers of vintage Italian mesh. The dress was architecturally constructed like the Burj Khalifa where every piece sits perfectly with each other in harmony and balance.  Fashion connoisseur Marichu Tan-Geson created an extremely detailed bodice lined with Swarovski crystals, and a skirt made from layers of dotted soft English tulle.  Tan-Geson's manipulation techniques on the soft tulle and how she delicately draped every layer of the tulle upon the other is interesting and intriguing.  With a work of art as beautiful as that, I could say that Tan-Geson is the Madame Gres of Cebu fashion.  The show ended with a groom and a bride wearing a 19th century English-inspired wedding ensemble by master couturier, Philip Rodriguez.  Rodriguez has proven once again his artistry and expertise in fashion by creating an empire-waist gown with ruffled sleeves made from dotted Italian mesh of 100% silk and vintage silk taffeta.  Rodriguez presented a truly elegant wedding dress; lesser on the intricacy but more on the richness of the materials being used.  The rarity of Rodriguez's fabrics already makes his dress worthy to a MET gala exhibition. 
The models wore the timeless and recherche jewelry collections from Royal Gem to match the bridal dresses of the featured designers.  Every jewelry piece is made to complement a woman who loves fashion and whose self-awareness dictates her own style.  From green sapphires to yellow diamonds, every jewelry piece is stunning.  No wonder why socialite and fashion icon, Heart Evangelista, loves and promotes Royal Gem. All models are wearing Shandar bridal footwear.
The Grand Wedding Destination Expo at the Events at Soltana will run until the 24th of May 2021 with exciting activities:  a maquillage session with Jessie Glova, a bridal make-up competition and show, a financial literacy session for new couples, a talk on real estate investments, a session  with Rod Bautista and Eddie Jamin from the Centerpiece Weddings and Events about wedding destinations in Cebu and the new norms in wedding celebrations, and a whole lot more of raffle prizes from Plantation Bar Resort and Spa, Solea Mactan Resort, Savoy Hotel Mactan, and others.