Step Inside Martyn Lawrence-Bullard's Vibrant Hollywood Home
Designer Martyn Lawrence-Bullard lets the history and heritage of his Old Hollywood residence shine through in luxurious details and effortless charm.
"There should not be anything in your house that you can't use, drink from, sit on, or eat out of." -Martyn
The world famous designer Martyn Lawrence-Bullard derives inspiration from travel, is dedicated to the pursuit of the finer things, and has a passion for bringing beauty and serenity into the lives of the rich and the famous. It is only fitting, then, that he would have a Hollywood home with such a vibrant history.
With trademark glamour and a flair for the exotic, Martyn's clientele includes Kendall Jenner, Khloe Kardashian, Kourtney Kardashian, Tommy Hilfiger, to name a few. The designer has also worked with several premier hospitality properties such as the iconic Colony Palms Hotel in Palms Spring, the Chateau Gütsch in Lucerne, Switzerland, and is currently overseeing hotel designs in Santa Barbara, Istanbul and Miami Beach.
For his home, though, he chooses something a bit more old Hollywood. Originally built in 1924 for a German silent movie director, the house's first inhabitant was actually the illustrious Rudolph Valentino. Following Valentino's stay at this Whitley Heights oasis, Gloria Swanson made it her home twice—once in the early 1930s, and then again when she was filming
Sunset Boulevard
.
Subsequent to Swanson, William Faulkner, playwright extraordinaire and writer, lived in the house, utilizing it as a writing pavilion. It was on Martyn's balcony that Faulkner wrote the award-winning screenplay for the film
All About Eve
.
Martyn, an artist in his own right, as well as a former model and classically trained actor, understood the drama, romance and mystique that this jewel of a property held. He came to find "Villa Swanson" while working with world-renowned photographer Tim Street-Porter, who at the time was shooting his work at the Pepsi-Cola Ranch for Architectural Digest.
The home felt "enchanted," tucked neatly away in a cul-de-sac in Whitley Heights, and possessed an aura of old Hollywood romance that struck a chord with the designer. He purchased the home in 2003, but it became clear that the home would need a complete restoration.
He started by replacing the damaged wood floors with exquisite reclaimed antique wood from an old barn in Idaho. Antique French limestone and terracotta were chosen for the magnificent lush patios' floors, and in a surprising turn of events, an original 19th century tile was uncovered in the kitchen. The four tiered gardens, hidden nooks, and seamless indoor-outdoor space consistently served as an idyllic backdrop for wildly fantastic themed soirees, as well as intimate gatherings with celebrities such as Cher, Elton John, Ozzie Osbourne, Christian Louboutin, Tamara Mellon, and Christina Aguilera—to name a few!
For the interiors, Martyn felt strongly about allowing the architectural style of the house to act as his guide. Every inch of the space is covered in exotic luxurious objects, although the emphasis of the décor is on 18th century Spanish, Portugese and Italian furniture. The designer meticulously selected each and every item, purchasing pieces from auction houses all over the United States, as well as in Europe. However, the color red serves as a unifying element in the space, and was important to keeping an authentic Spanish-Mediterranean flavor, along with the array of colorful fabric from his personal line.
Tobacco-hued carved woods, sexy vibrant fabrics, and shimmering details of crystal and silver all work in harmony to deliver an enigmatic grounded sensuality that is the hallmark of Martyn's work. It's an unusual concept to some, but everyone ought to adopt his philosophy of living: "There should not be anything in your house that you can't use, drink from, sit on, or eat out of."
It's sound advice, and in the case of this residence, Martyn steps back to let the house's history and heritage shine through. There certainly is a fair amount of glamour here, but it's welcoming and restrained—as if it takes a quiet satisfaction in knowing its luxury can only be seen with an appreciative eye.


Trendy Renovation Ideas for the Home or Condo. Part 4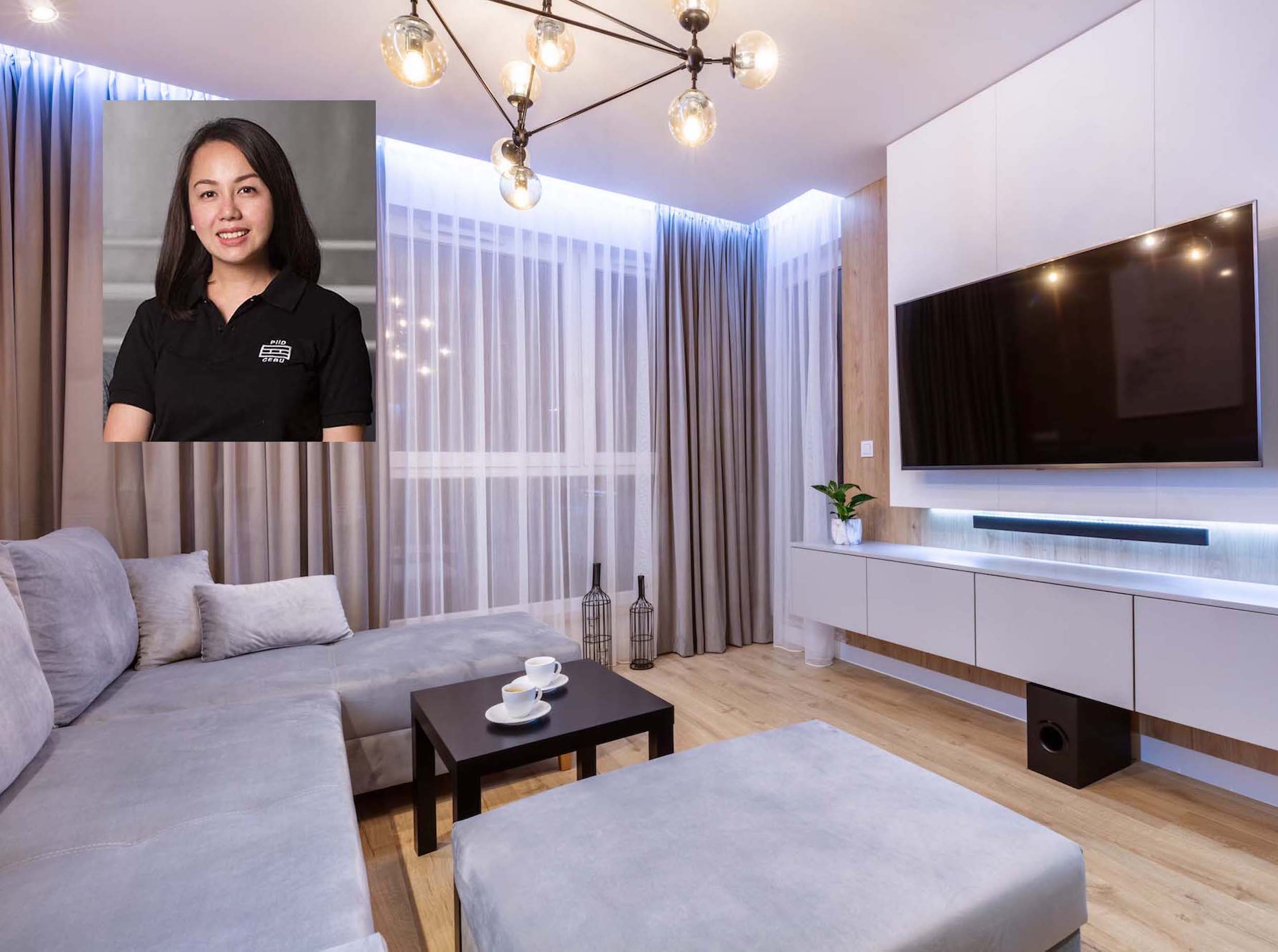 by Christa M. Cañizares IDr.
Part 4:  Upgrade your Choices
A.  Create different moods with lighting. The use of warm colored indirect lighting such as lamps, colored LED back lights, or even string lights can create a cozy and relaxing vibe after a day's work.
B.)  Convert to smart home systems. From door locks, CCTV cameras, you'll also be able to control and turn on lights, appliances even if you're away from home. All you need is a wifi connection and the applications on your mobile phone.
C.) Hire a professional interior designer. We always get an impression that hiring a professional would be expensive, but they actually help you make the best choices and save you from making bad purchases.
Trendy Renovation Ideas for the Home or Condo. Part 3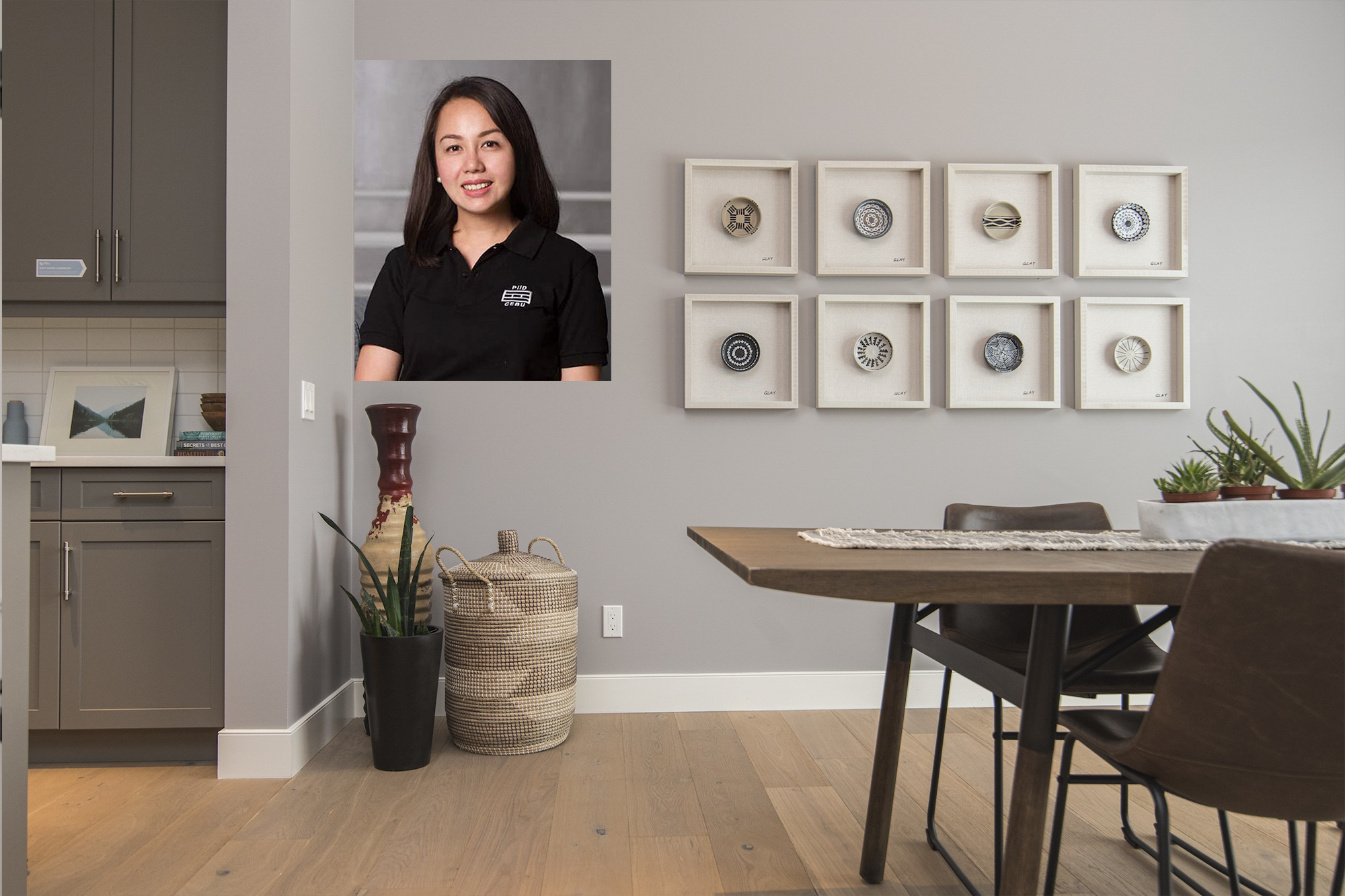 by Christa M. Cañizares IDr.
Part 3: Maximize Impact of Small Spaces
A.)  Storage spaces. You can go with concealed storage systems such as built-in cabinets on walls, under the bed or seating. Keep the items that you use often more reachable than the occasional ones. Choose what works best for your space and for your convenience.
B.)  Showcase your collection of interesting conversation pieces, like items you acquire from past travels, an artwork, an heirloom, coffee table books or a collector's item. Make sure to save a special place for them in your home.
C.)  Move things around to attract renewed energy into your space. May it be moving a sofa to the adjacent wall, creating a dining nook near a window, shuffling your accessories on to a different shelf? Little efforts go a long way.
Trendy Renovation Ideas for the Home or Condo. Part 2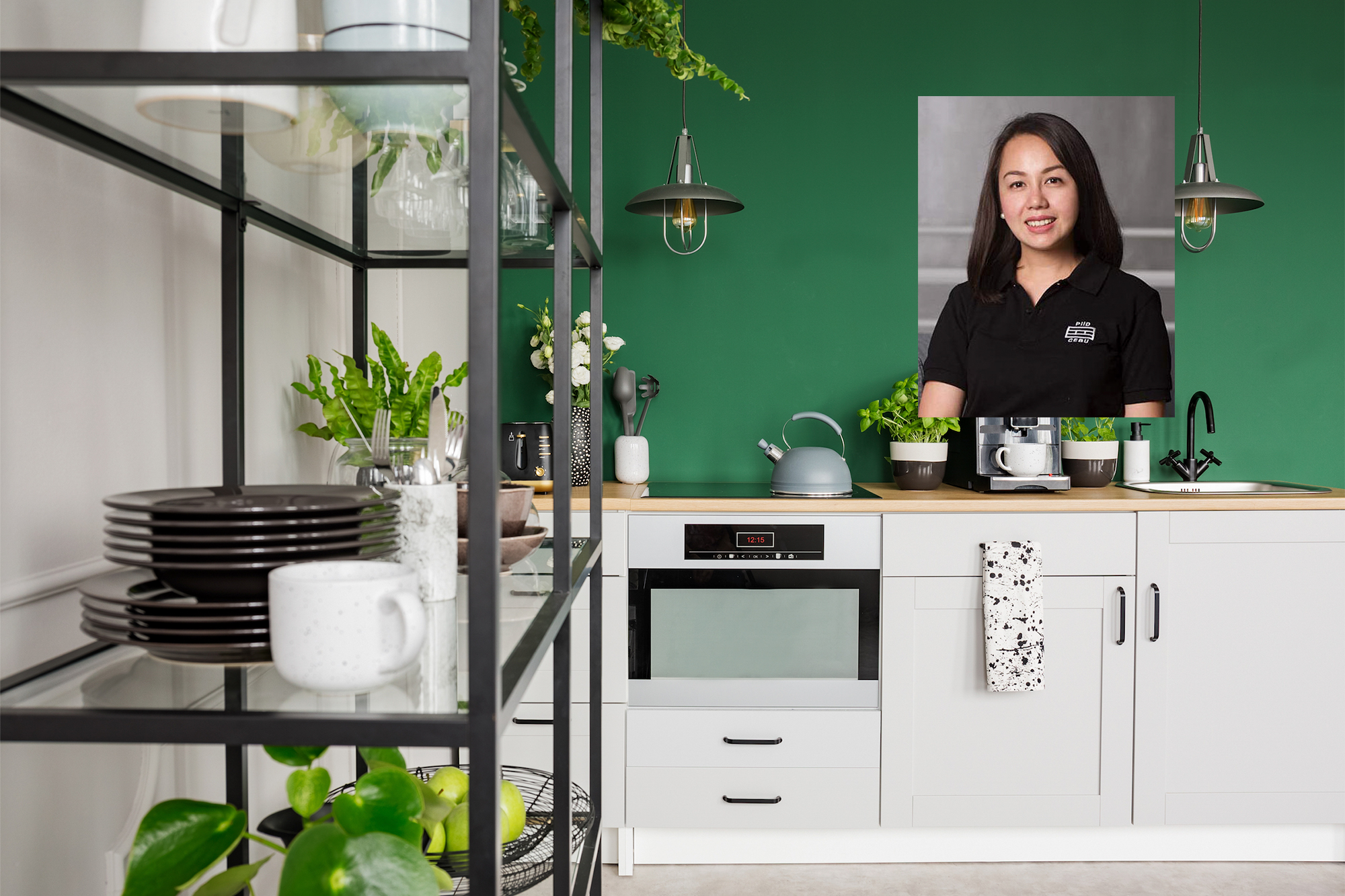 by Christa M. Cañizares IDr.
Part 2:  Create Visual Interest
A.)  Update your space with a fresh coat of paint. Some would love the white / minimalist theme, but one must also not be afraid to make a bold statement and have an accent wall, or even a wall mural.
B.)  Mix materials and textures to create depth and contrast. Wallpaper is an amazing decorative material that you can use for an instant upgrade. Another inexpensive approach is to use patterns and texture on soft furnishings such as curtains, pillows and sheets.
C.)  Setting up a coffee station, bar carts, vinyl corner, or workstation seems to be a trend to the young professionals nowadays.  Add functional pieces that serve as décor at the same time.