Starmobile shows Cebu how to be happy
Starmobile, local maker of quality dual SIM mobile phones, brought to Cebu its brand of quality and craftsmanship. In an exclusive media event, guests were treated to a special sneak preview of Starmobile's game-changing mobile marvels.
On the image above, Starmobile President Michael Chen and Starmobile Sales Director Jasper Yeng.
Starmobile Consumer Marketing Head Katrina Tioesco / Product display and set-up showcasing Starmobile's range of mobile phones
By Detail's Gillian Uang
Thinline's Frank Briones with InStyleCebu's Kristine Roa
Starmobile Assistant Brand Manager Paula Rivera, Consumer Marketing Head Katrina Tioseco with Thinline's Louie Magbanua, Bryan Tayko, and Frank Briones
Christine Cueto with Zee Lifestyle's Editors Mikey Sanchez, Katsy Borromeo and David Cua
Starmobile, local maker of quality dual SIM mobile phones, brought to Cebu its brand of quality and craftsmanship. In an exclusive media event, guests were treated to a special sneak preview of Starmobile's game-changing mobile marvels.
Starmobile President Michael Chen shared: "Starmobile is more than just a maker of mobile phones. It is our vision to be the Filipinos' partner in jumpstarting dreams and aspirations. We owe it to them to constantly push boundaries in telecommunications and content development to create a new, happy, and hopeful mobile lifestyle."
Proof of the brand's early success is seen as there are currently more than 100 Starmobile partner resellers located in Cebu's main shopping locations. "We've set our eyes on Cebu from the very start. This city has long been known for harnessing local talent and brands that successfully compete internationally—the same objective that Starmobile sincerely shares," says Michael.
Meet the Game Changers
Thanks to its clever combination of innovation and style, Starmobile lives up to its promise of top-of-the-line craftsmanship with its full range of dual SIM mobile phones that also offer 12 months warranty on parts and services.
Leading the pack is the new FeatureSmart™ T601i—the first of a series of mobile phones that utilizes the best features of a smartphone at an unbeatable value that has never been seen before. With dual SIM capabilities, ultra responsive 3.5" capacitive touchscreen, WIFI connectivity, and Mobile TV, the FeatureSmart T601i provides a dynamic and immersive user experience. Boasting of the look and feel of mainstream smartphones, a 3.2MP camera, plus built-in access to Facebook, Twitter, and Internet browsing via Opera Mobile, the T601i is designed to delight at only P3,290.
Also found in the T601i is exclusive mobile content only for Starmobile users: Inquirer.net and Job Market Online. This first of its kind partnership pioneered by Starmobile and Inquirer Digital provides Filipinos with built-in and real time access to news and job alerts.
Starmobile also brings to the Philippines the first and only mobile phone with built-in Bluetooth headset as it introduces the Jupiter B305. The wireless headset is cleverly designed to slip onto the back of the Jupiter B305, which also boasts of dual SIM and triband capabilities, 3MP camera, and comes in popular automobile colors of blue and orange.
"Our team noticed how Bluetooth headsets are, on one hand, very convenient for hands-free chatting on your phone but on the other hand, also very inconvenient because it tends to be lost or forgotten," shares Michael. The clever design of the Jupiter B305 eliminates this problem and also automatically charges the headset while attached onto the back of the phone.
Perfect for multi-tasking professionals, the Jupiter B305 also has the built-in access to Facebook and use Opera Mini for Internet browsing. Multimedia and entertainment features such as FM radio, music and video player, expandable memory up to 8GB, and extended talk time up to 4 hours make the Jupiter B305 truly feature-packed at only P2,990.
Trending: #ViceGandaForStarmobile
But the surprises do not end there. More good news was revealed as the Unkabogable Vice Ganda officially pledges support and endorsement for Starmobile. "Vice Ganda represents the Pinoy Dreamer who is at the heart of Starmobile's promising success story. He is a fitting representation of what it takes to be happy, hopeful, successful, and always in good vibes," Consumer Marketing Head Katrina Tioseco said.
The ultimate 'How to Be Happy' tip? "Know that the good life is within your reach," Katrina added. "We hope to share with you the joy in using Starmobile—a strong and credible brand that delivers a full range of intelligent but friendly, and very affordable mobile technologies for Filipinos."
Quality dual SIM phones by Starmobile are now available in stores nationwide. For more information, check out www.starmobile.com.ph, Happy Man by Starmobile on Facebook, and @happymanPH on Twitter for bright, bold, better news from Starmobile.
Claudia Bezza-Yeung's Santorini Cruise Collection Seaside Debut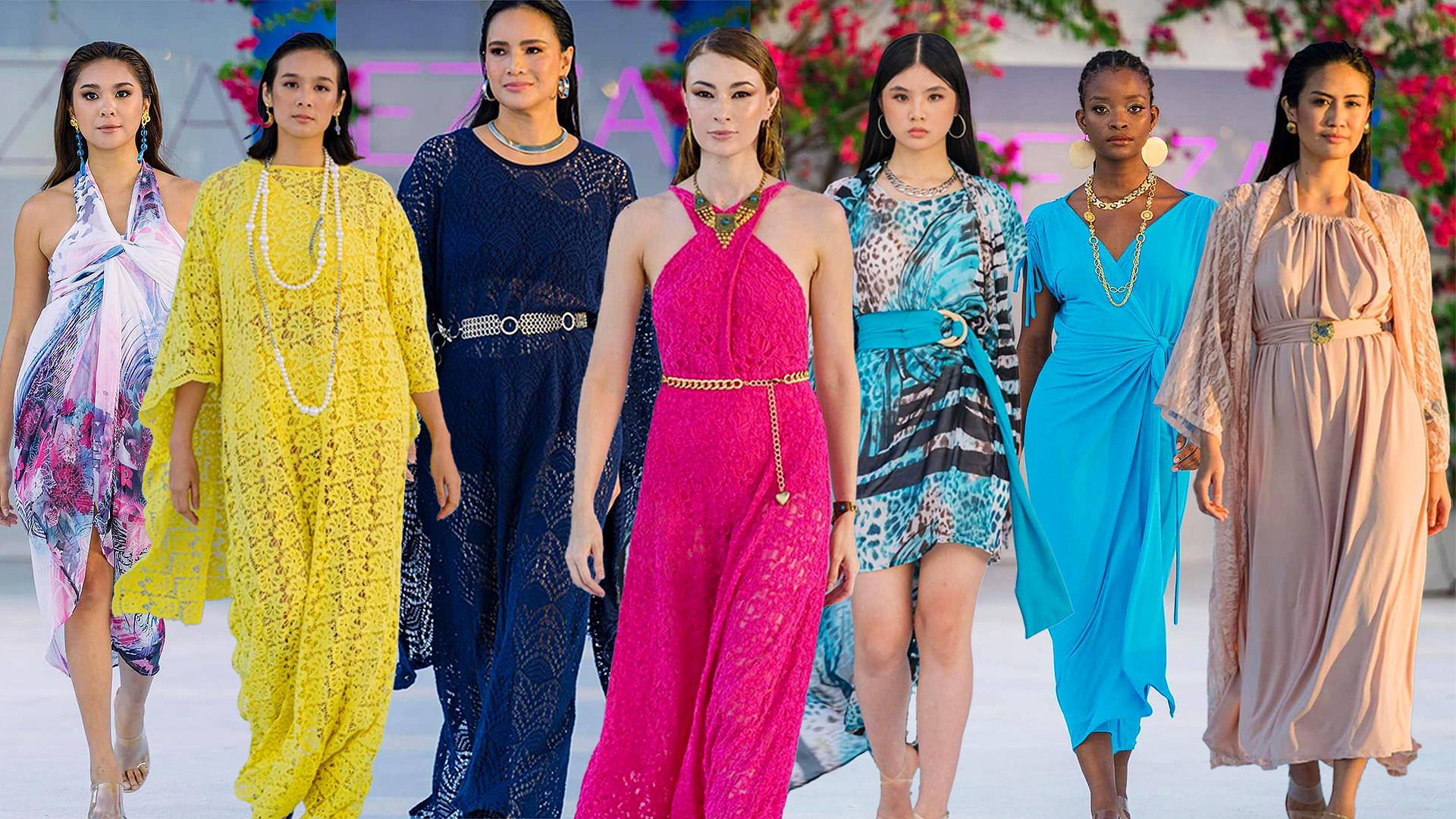 By Kingsley Medalla
The Santorini Cruise Collection launch, Claudia Bezza-Yeung's fifth, held last May in Kandaya Resort in Daanbantayan, was inspired by the Greek island of Santorini. Claudia's designs exude sophistication, and a touch of Mediterranean charm. The collection features flowing maxi dresses in vibrant colors that mirror the azure waters of the Aegean Sea, lightweight fabrics that effortlessly sway with the ocean breeze, and intricate design that adds a touch of opulence to each piece.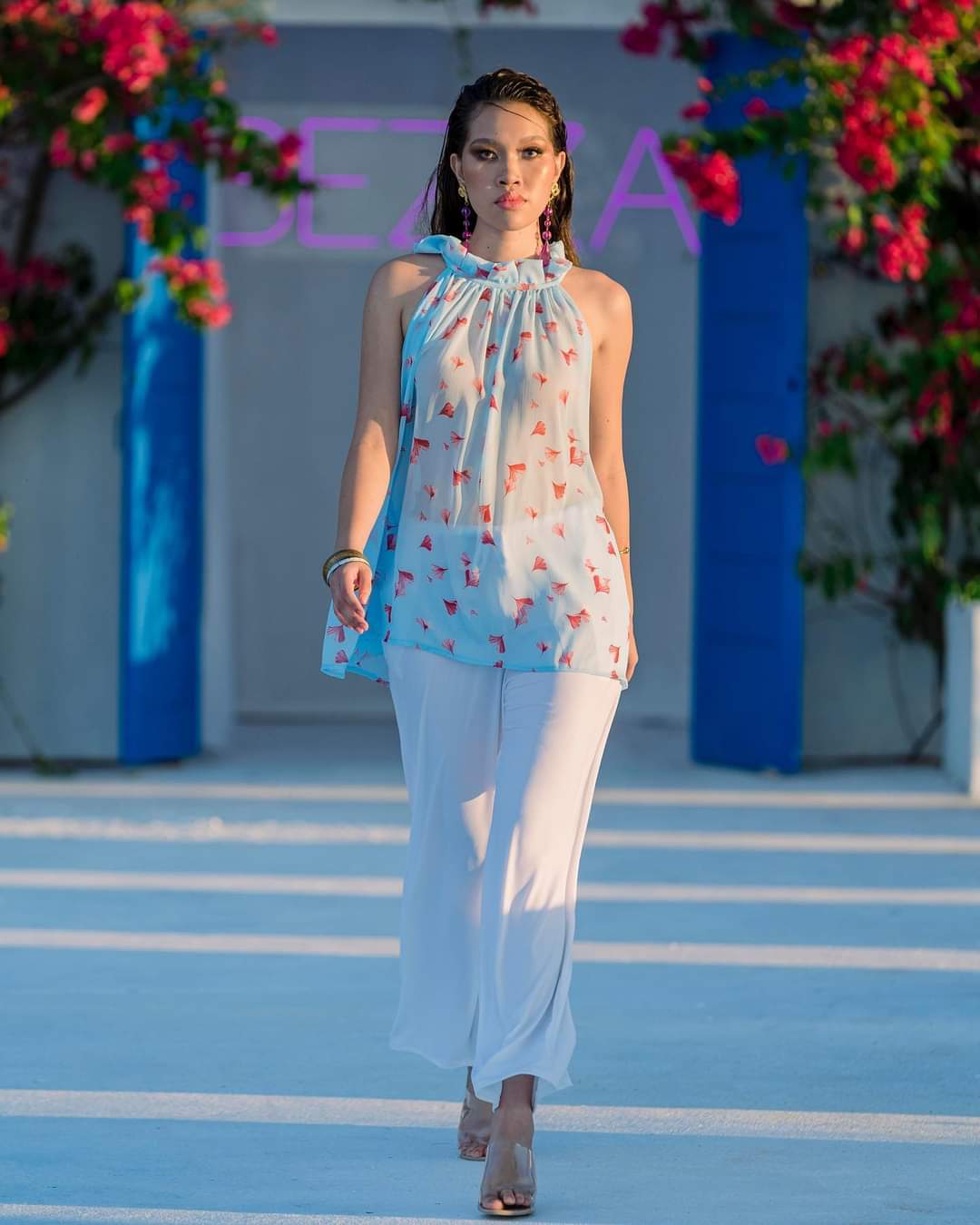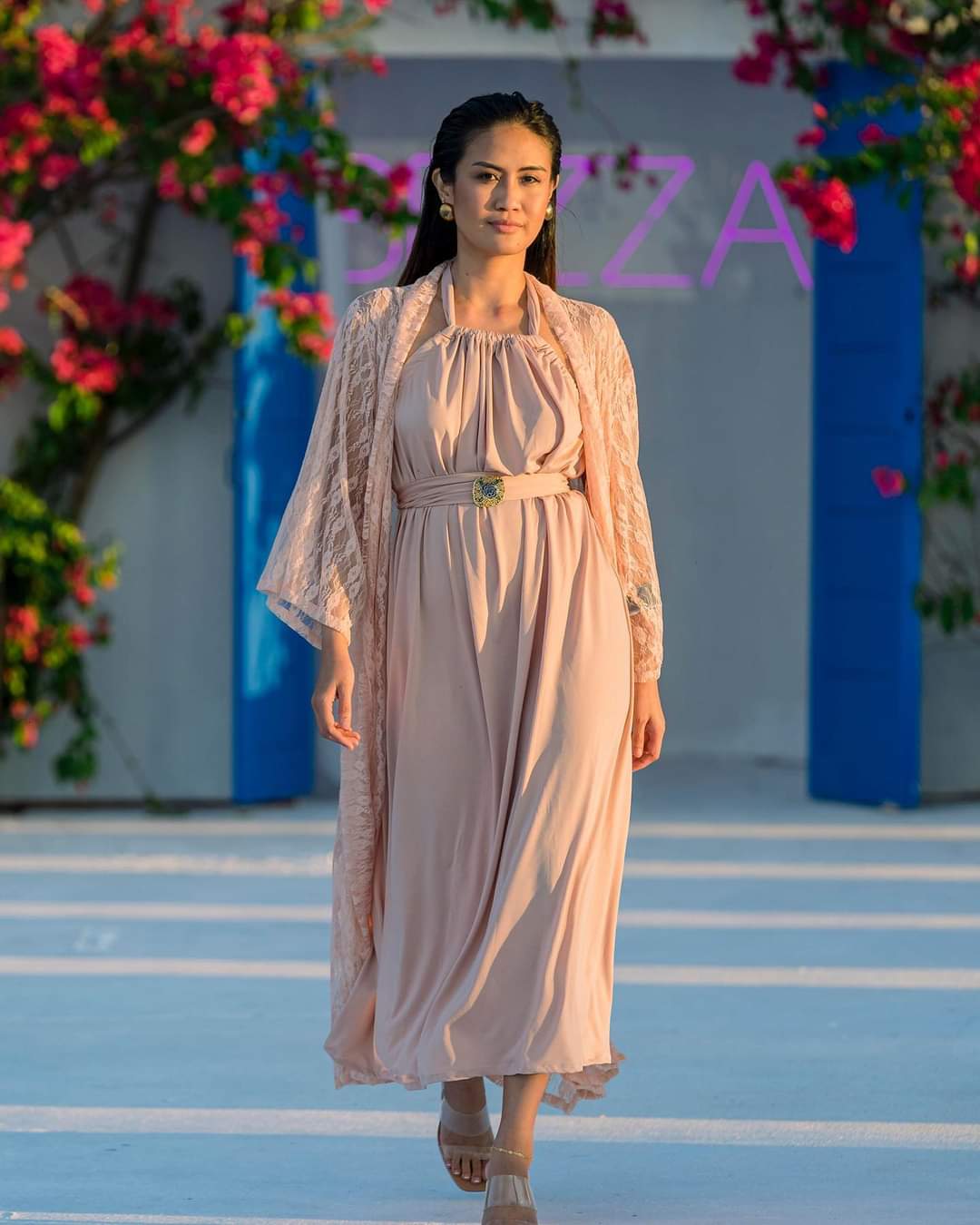 The collection itself is a celebration of summer: mini dresses with headbands and tote bags evoke images of strolls along whitewashed streets. Each piece is carefully crafted to capture the essence of Santorini's charm.
The color palette of soft pastels like pale blues and pinks, are juxtaposed with bold pops of color, like romantic pinks and vibrant yellows. This combination creates a visually striking contrast that adds depth and interest to each look.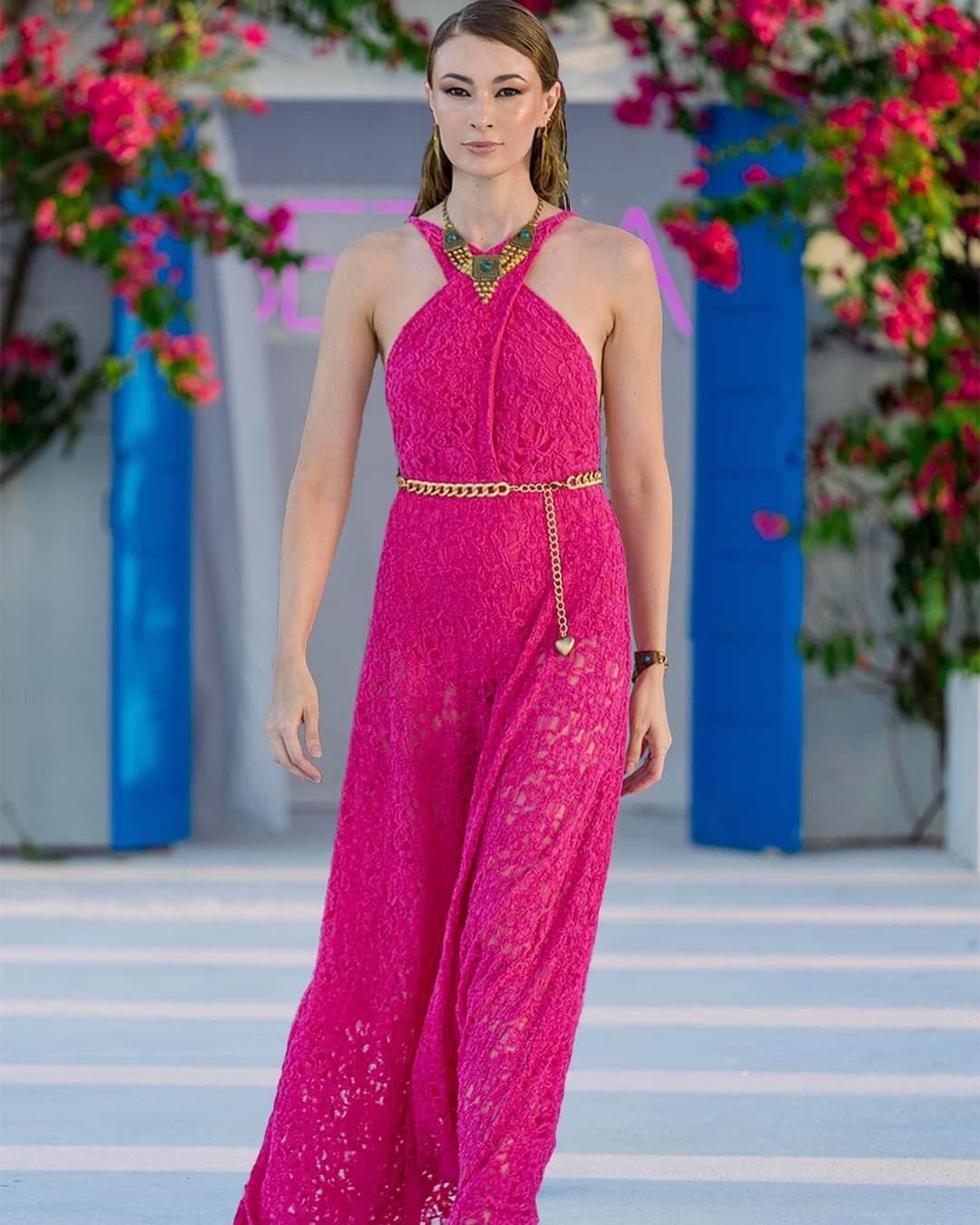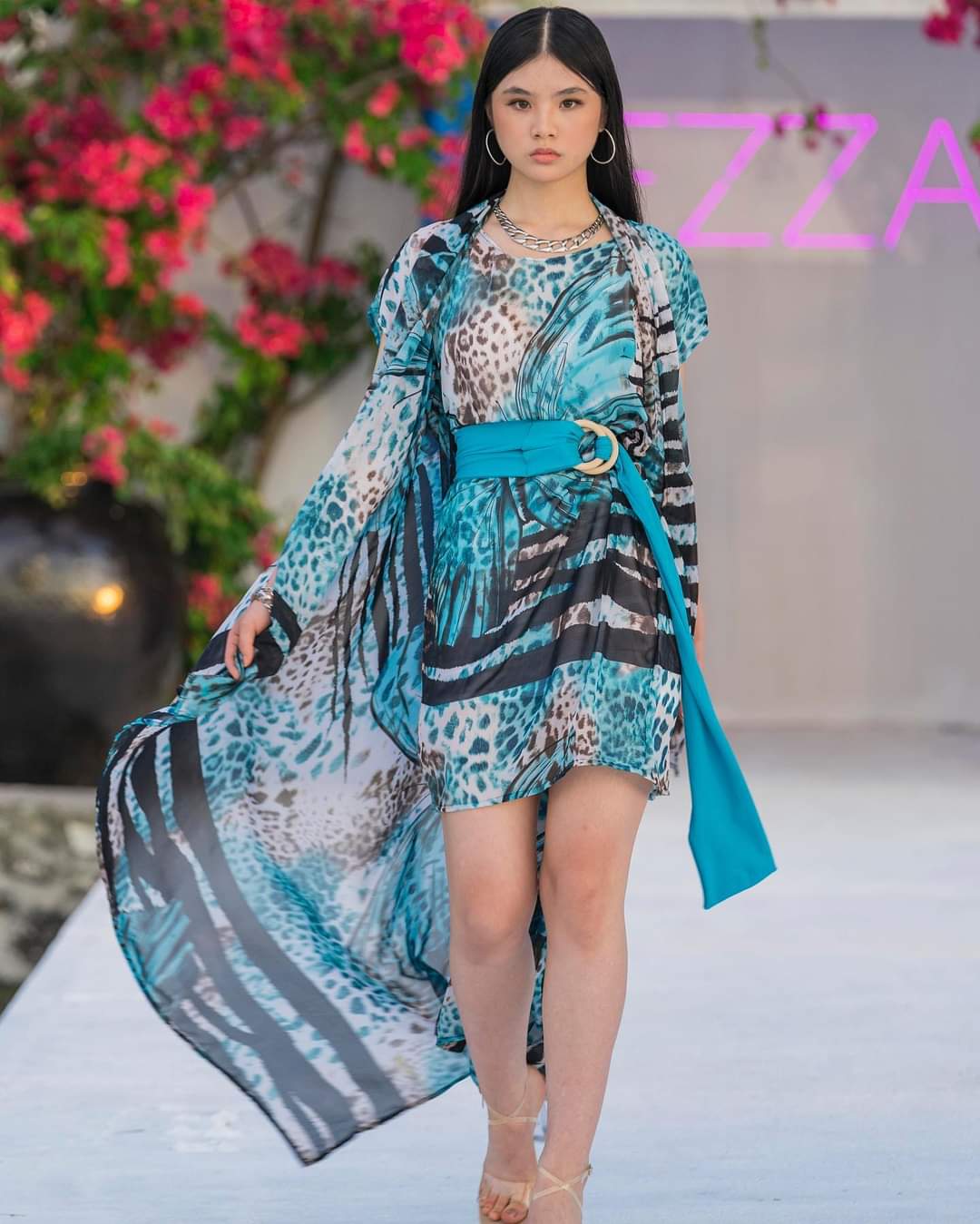 Kandaya Resort, with its breathtaking sunsets and white sand beaches, provides the perfect backdrop for the 55-pieces of beach wear.
"The collection, as with all our pieces, is made from discarded fabric that we source from China and Dubai," shares designer Claudia Bezza Yeung. "The fabrics for this collection were acquired at different times and were kept in storage since the pandemic, and it was only recently that they all came together with this vision: Santorini! "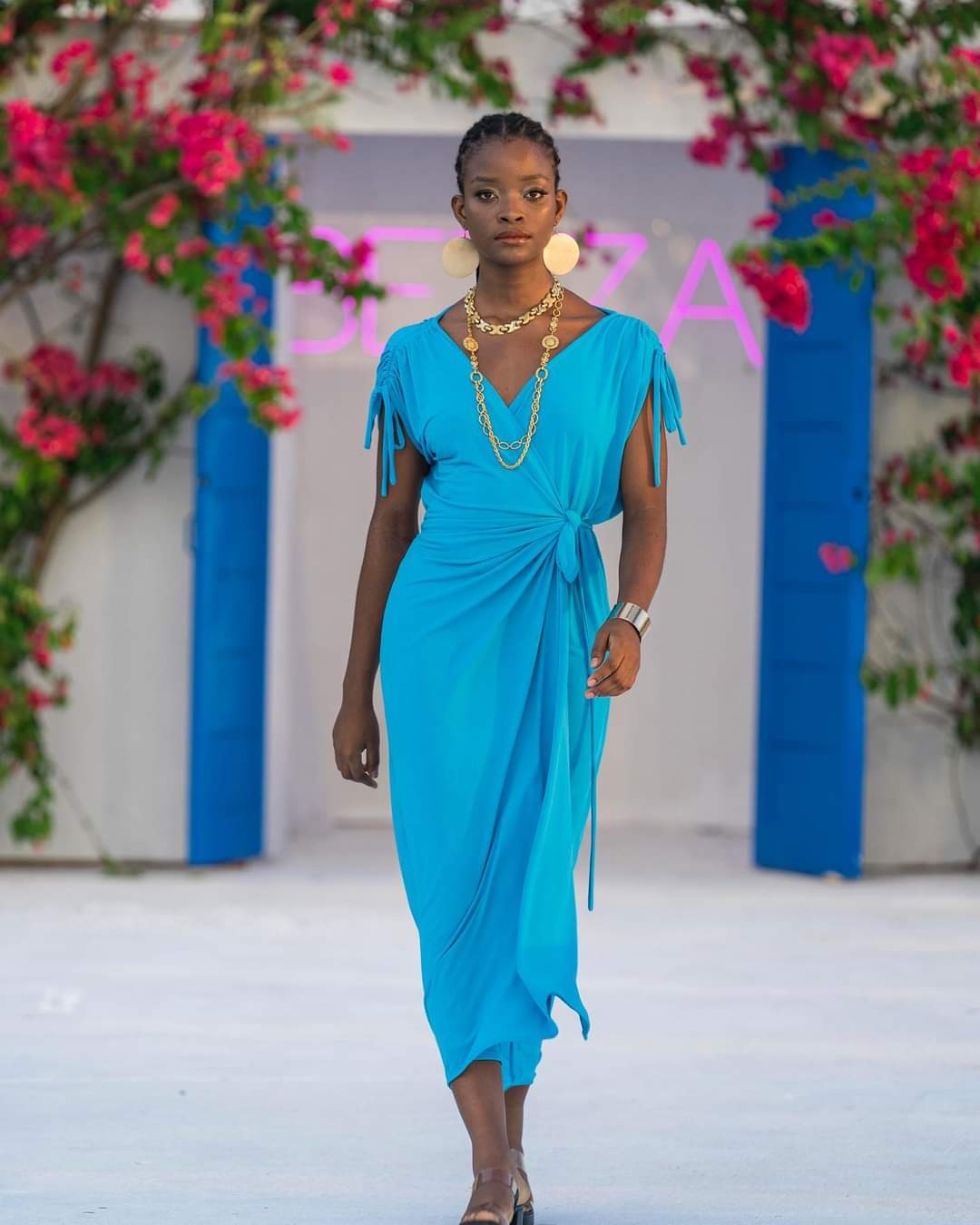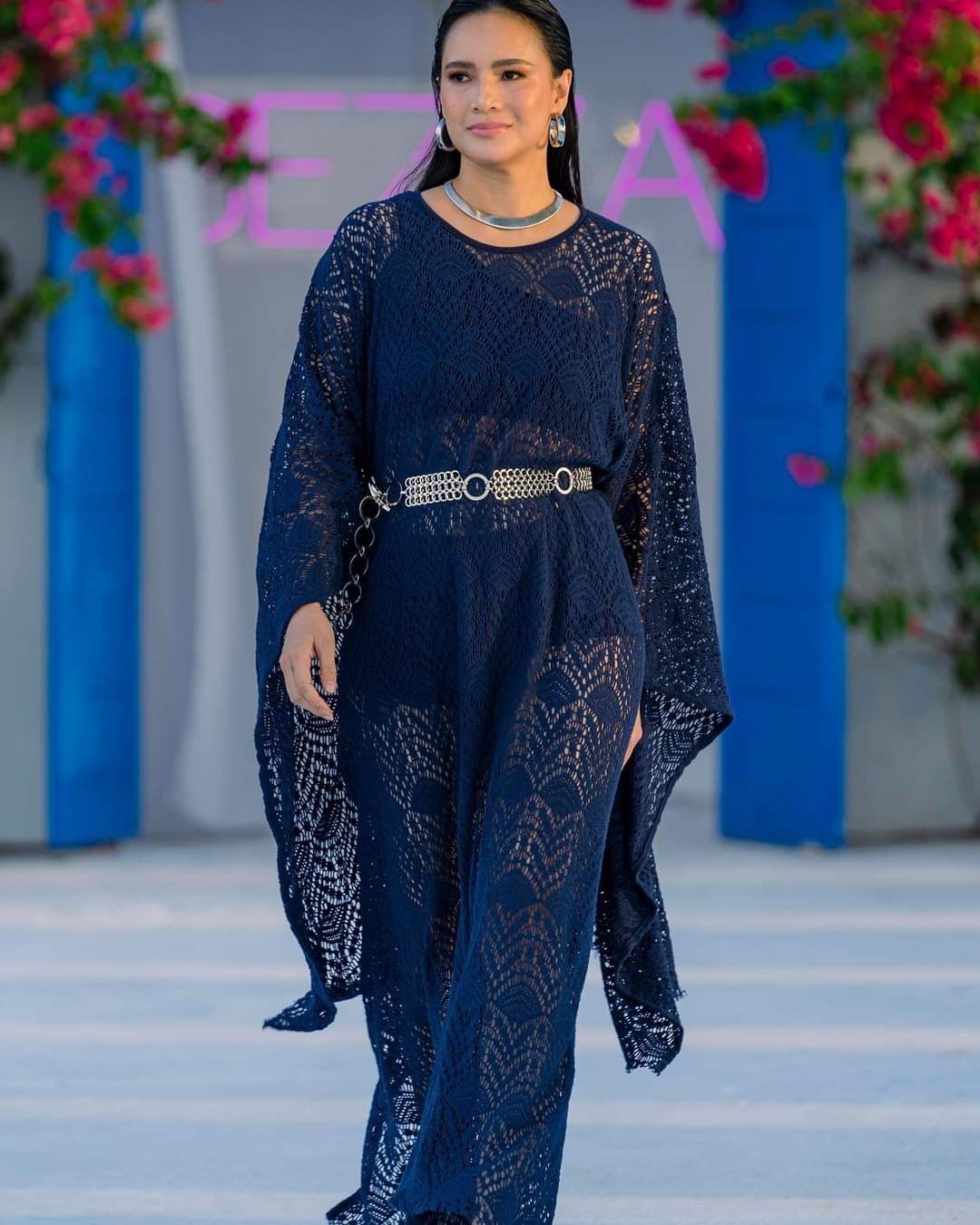 Beyond its aesthetic appeal, this fashion show also serves as an opportunity to showcase Bezza's talent on an international stage. By collaborating with local artisans and incorporating traditional techniques into her designs, this former model-turned-designer pays homage to Santorini's rich cultural heritage.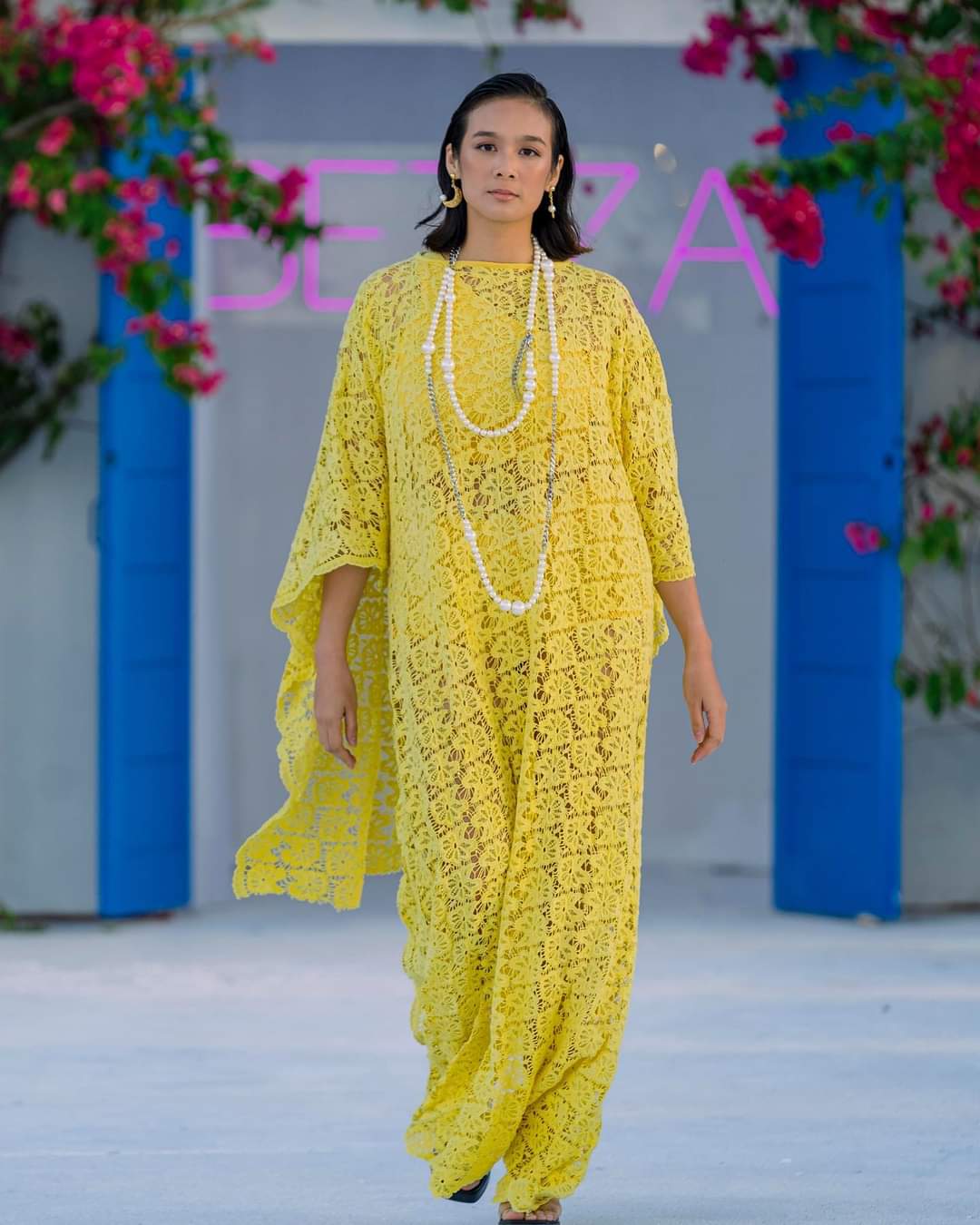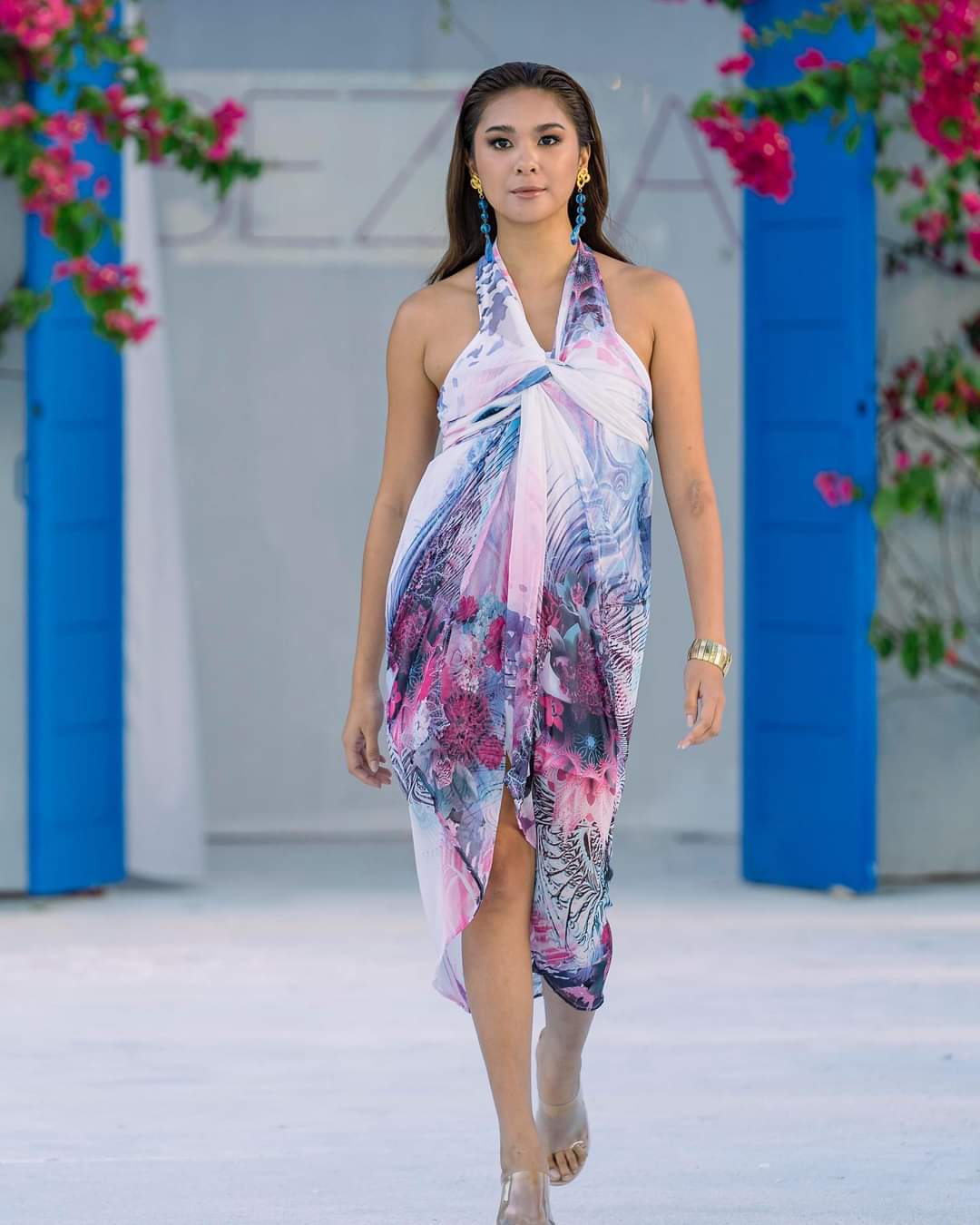 Claudia learned sewing skills from her mother, starting early by dressing up her dolls with fabric scraps. "When I was working and traveling all over the world, I had to decide to carry fewer clothes in my luggage, so I would recycle clothes and customize the ones I already had so they would look different every time." Soon, she began selling her creations to fellow models.
"I do not sketch. I find it better to manipulate fabrics directly on the body," Claudia shares. "I sew and drape directly on my body most of the time, and that's when I get ideas on transforming the dress.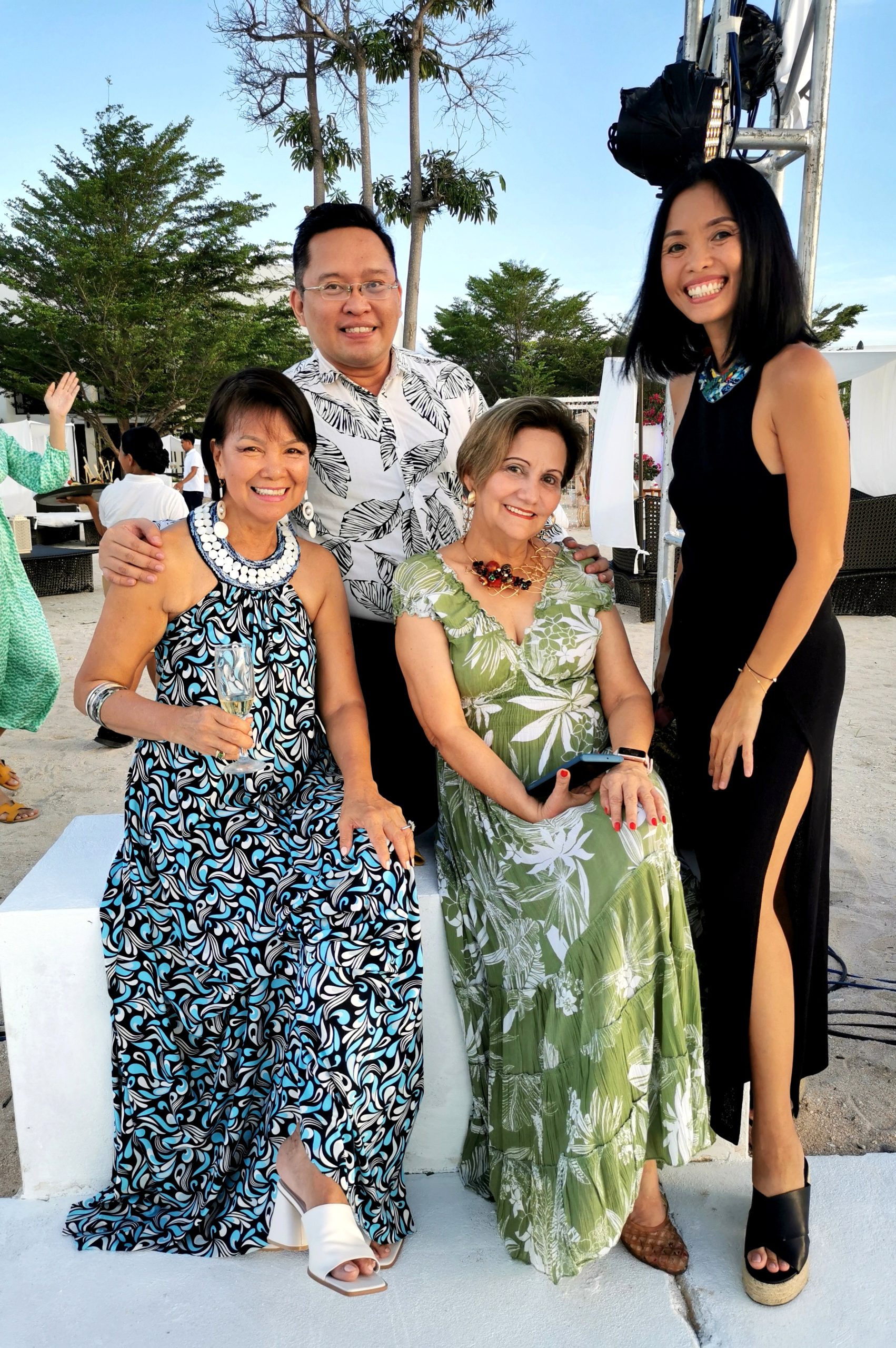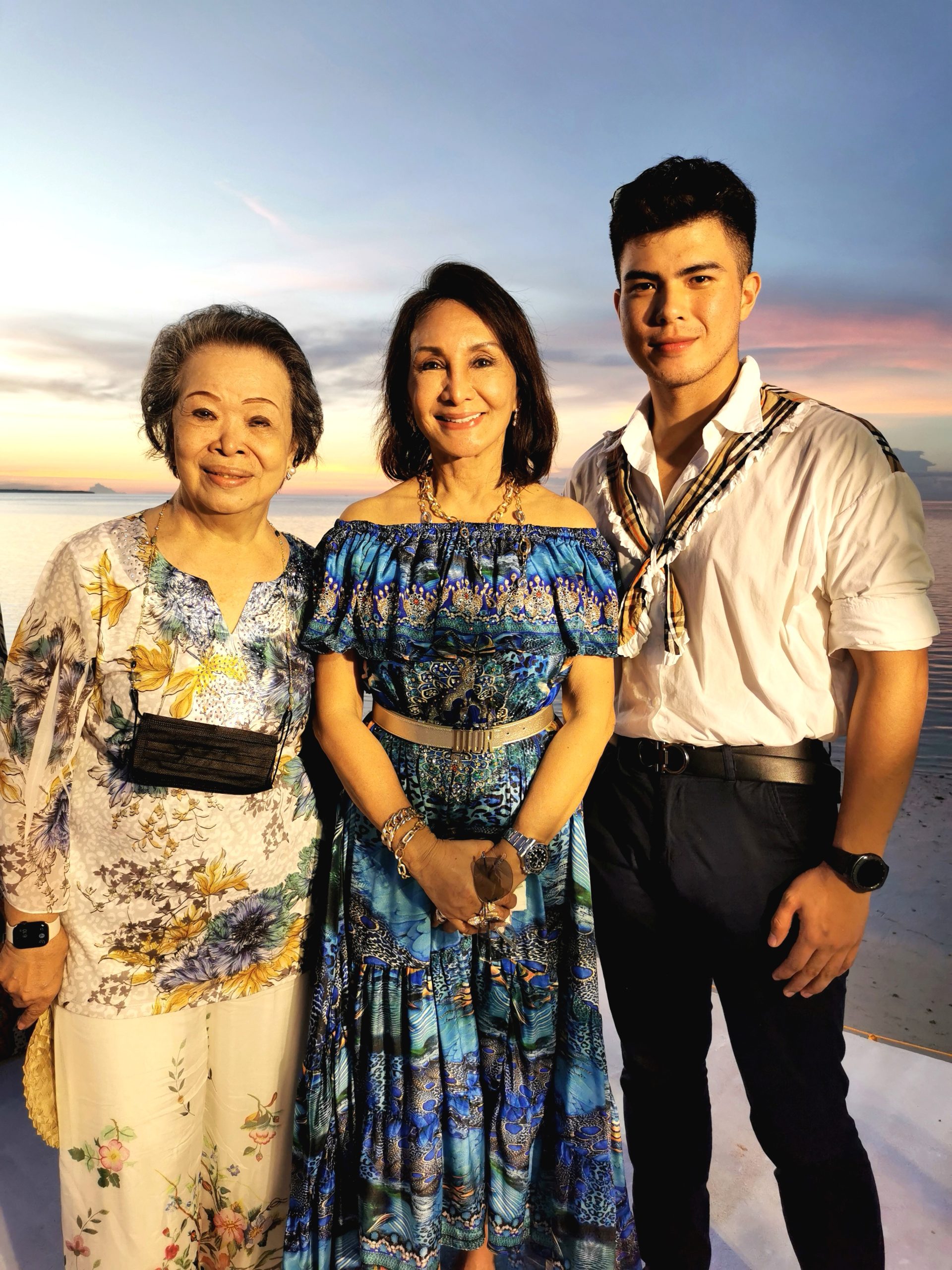 The Santorini Cruise Collection Launch, a Fashion Show on the Beach is not just another runway event but an immersive experience that celebrates both style and culture. Its idyllic setting and stunning designs leave an indelible mark on all fortunate enough to witness it firsthand.
The First Philippine Terno Gala at the Waterfront
On March 10, 2023, important guests and personalities entered the halls of Waterfront Cebu City Hotel & Casino to attend the first Philippine Terno Gala in Cebu brought to you by Cary Santiago.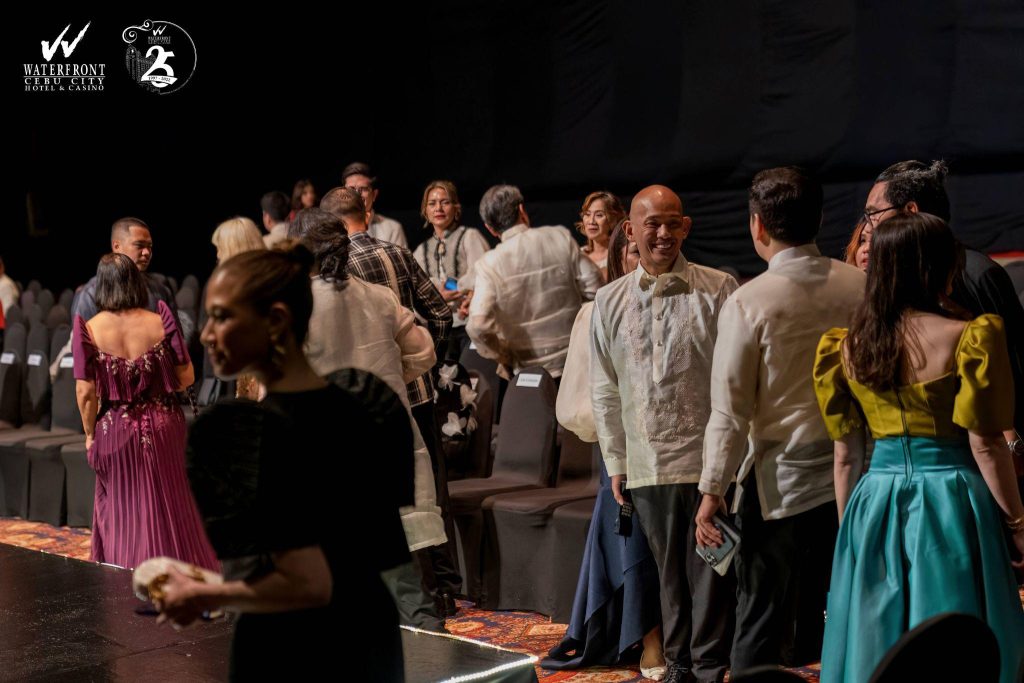 The Philippine Terno Gala's fashion show showcased couture pieces by world class Filipino designers: Rajo Laurel, Mark Bumgarner, Philip Rodriguez, and Cary Santiago.
The event started with Philip Rodriguez' daring designs that left the crowd with the need to see more.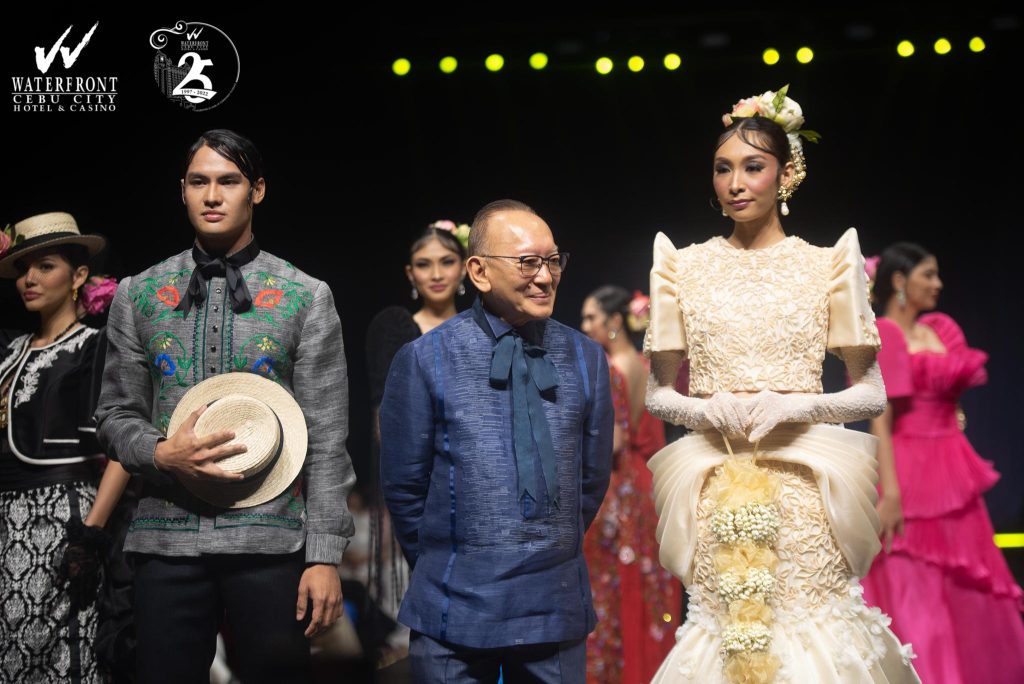 Followed by Rajo Laurel's contemporary pieces, keeping the ongoing gasps and cheers by the crowd alive to fill the ballroom's ambiance.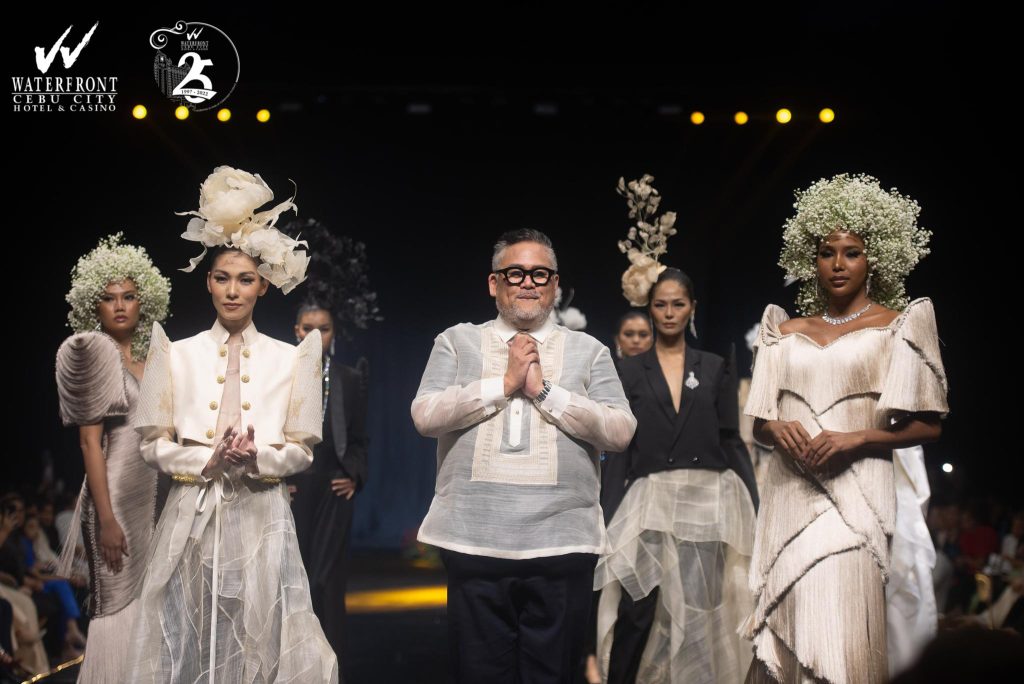 Next to grace the crowd is Mark Bumgarner's elegant designs had everyone raising their cameras to capture the admirable pieces.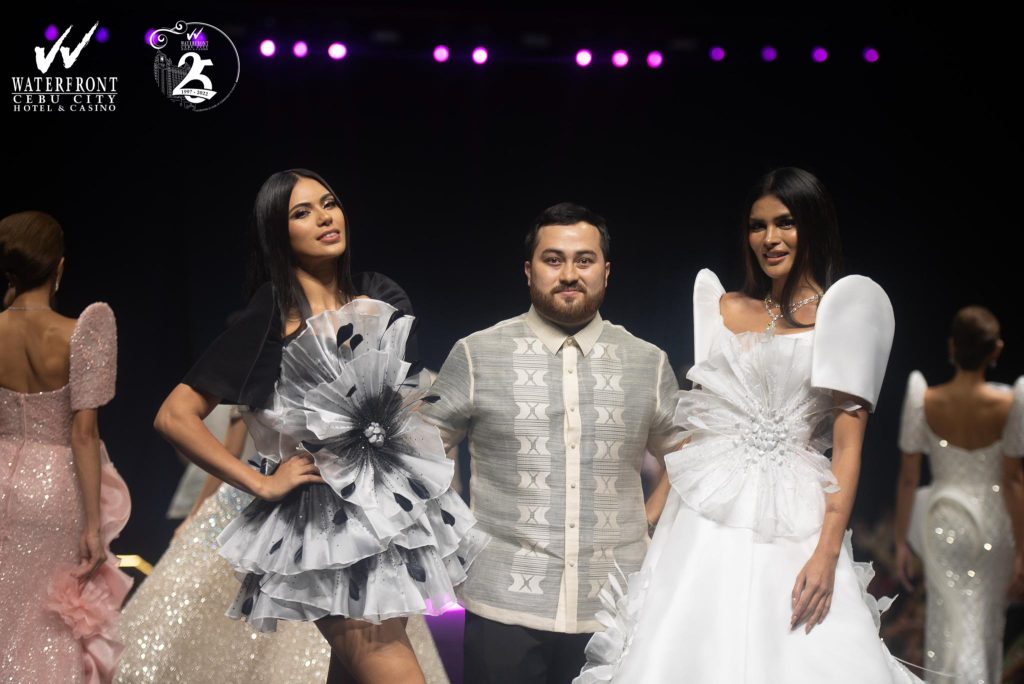 To end the fashion show, Cary Santiago left a statement as the runway welcomed stunning designs leaving the crowd in awe.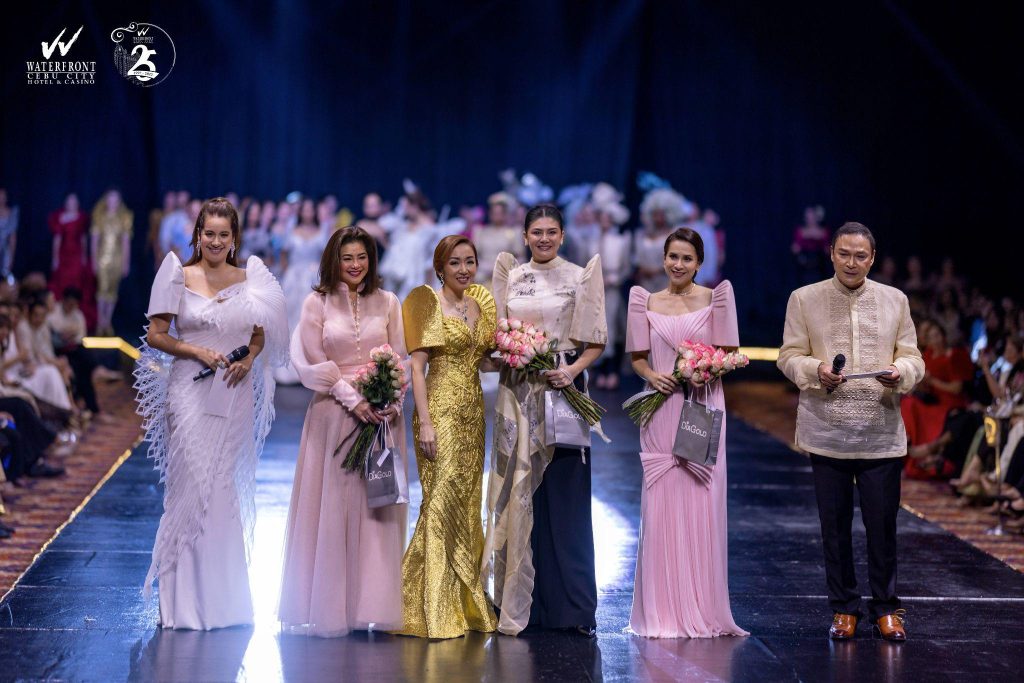 As a surprise to the guests, special rewards were given to the crowd stoppers of the night with special thanks to Dia Gold and Jun Villanel.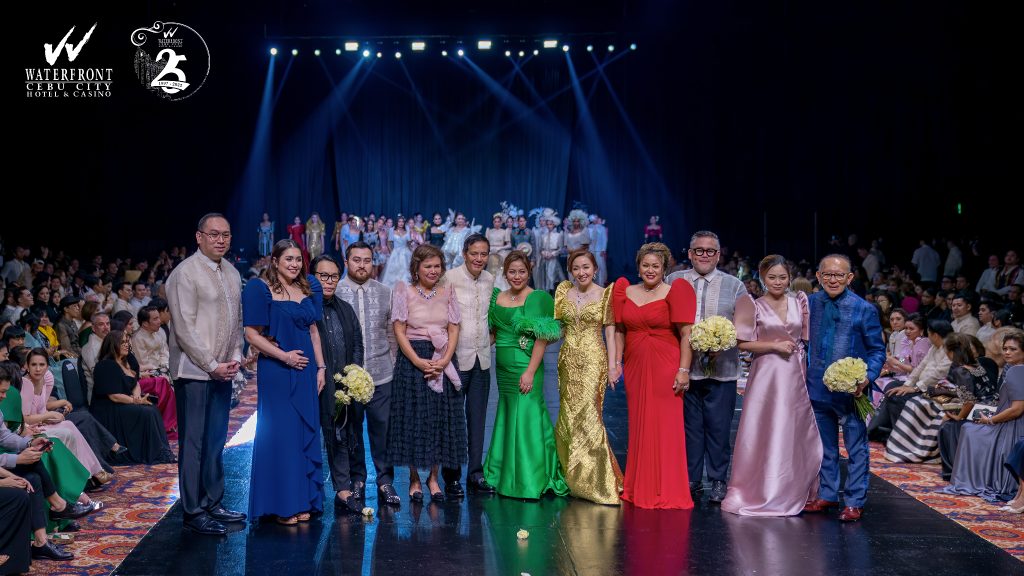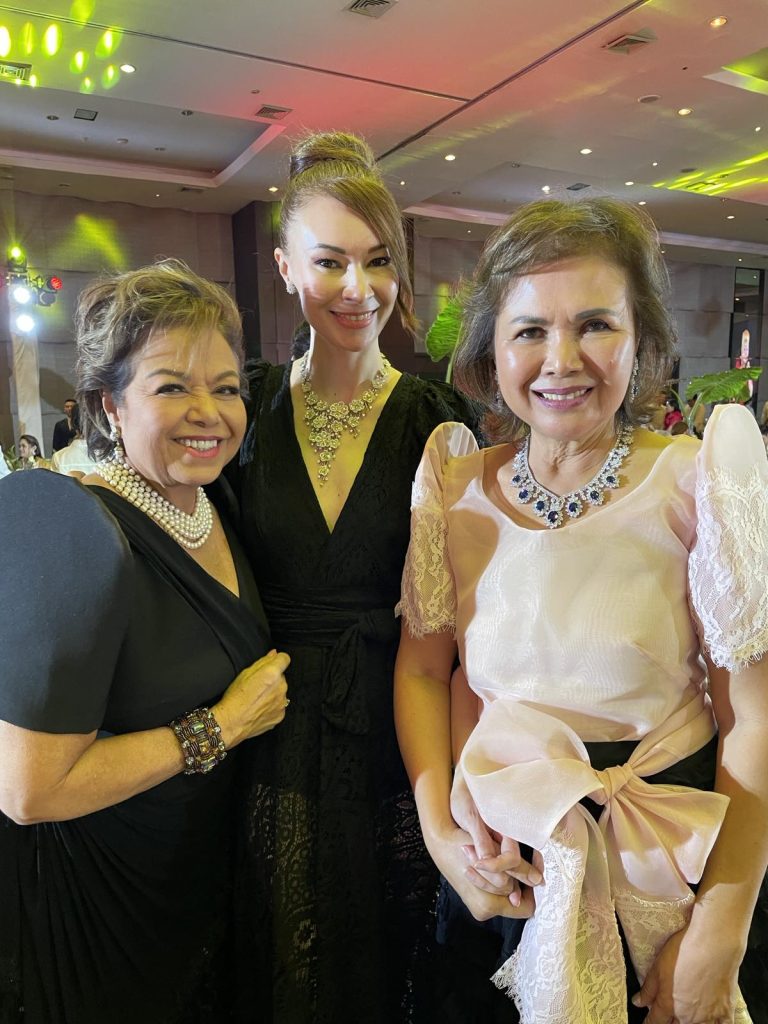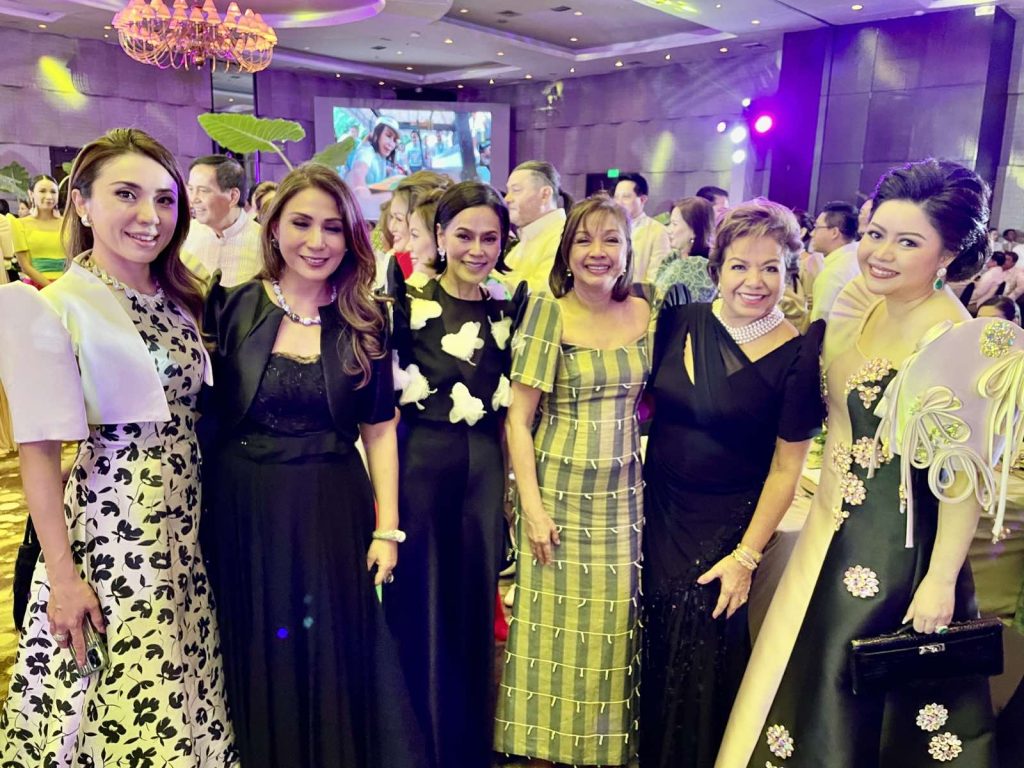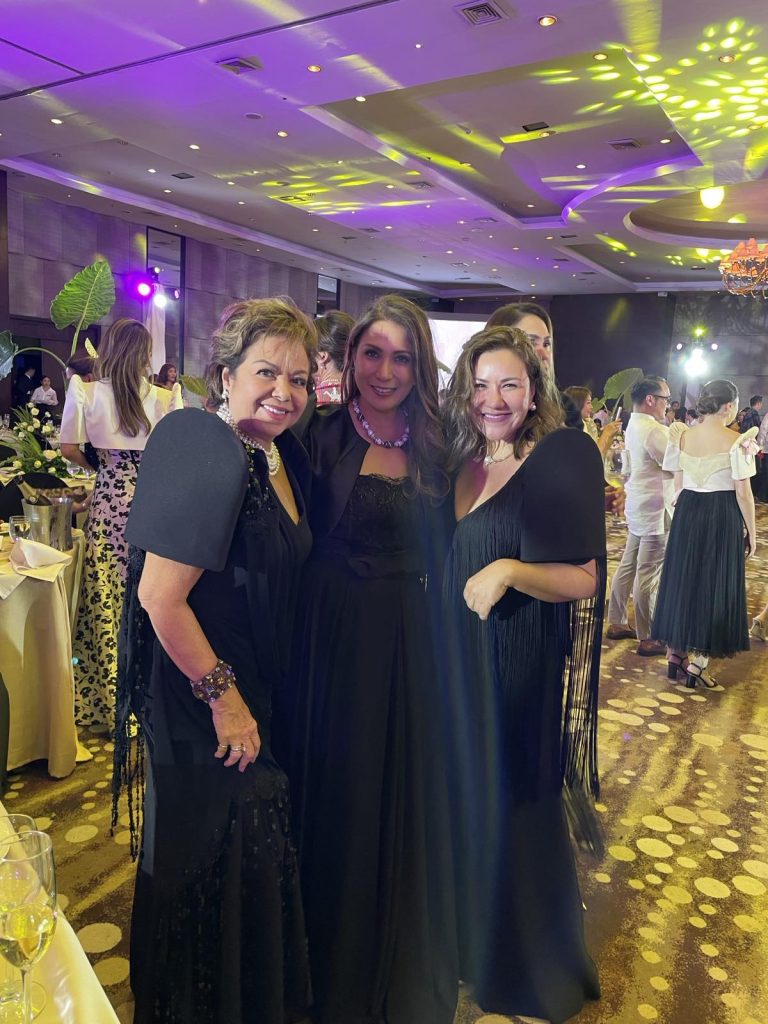 Waterfront Cebu City Hotel & Casino proved once more that they are the premier venue choice for grand events. Waterfront Cebu City Hotel & Casino will see you all in their upcoming events as a part of their year-long celebration of its 25th anniversary.
CEBU KALEIDO: A Night of Fashion and Celebration at Crimson Mactan Resort and Spa
Miranda Konstatinidou's beautiful beach wear and jewellery worn by her guests at an intimate beach party at Crimson Resort in Mactan. Konplott is Miranda's luxury fashion accessory brand sold in Europe, worn by fashion icons and celebrities (no, it's not sold locally) while her exclusive beach wear in silk are fabric designed by her, are also sold in high end resorts around the world. Meanwhile, Crimson Resort in Mactan will officially close temporarily for a makeover as most of their beachfront villas were damaged heavily by last December.s super typhoon Odette. Here's to a great reopening of Crimson in a few months. (photography by Steffen Billhardt)