Mother Folker Cattski Espina Recommends the Top Musical Acts That Should Be on Your Playlists
As the Mother Folker behind 22 Tango Records and Room 11, Cattski Espina has been in the local music scene for years. Here are five local musical acts that she feels you should check out.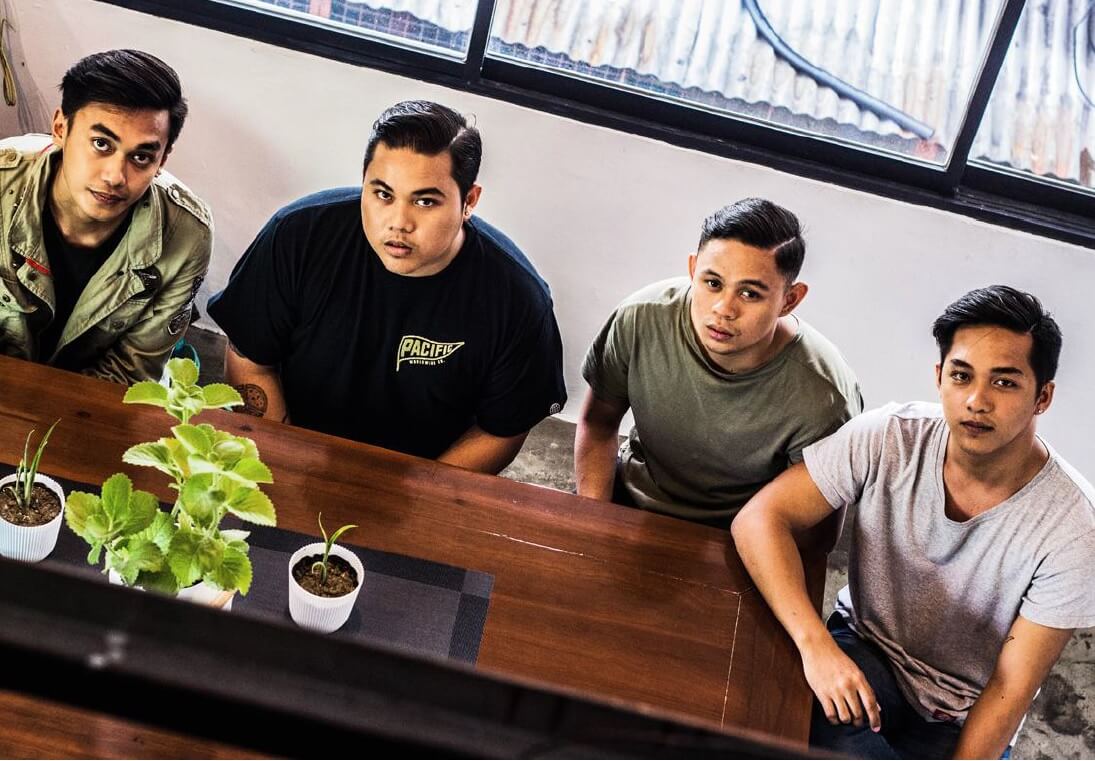 photography KYLA ESTOYA
hair and makeup KIAN VALENCIA
This story is taken from our archives. Originally published in Zee Digital Vol. 1
DT
Describe your music.
My music is pop with a touch of folk. How did you get into the music industry? It started with a showcase in democrazy—I forgot what year that was. I think that's how 22 Tango got to hear my songs.
Who are your musical influences?
It's a mix of different genres. First, I am heavily influenced by Amy Winehouse, Ashley Lilinoe. With all of the artists that influence me, I think it helps the versatility of the songs that I create, allowing me to make more stories to share with other people.
Most memorable song you've written?
During my first Cuppa Folk, I performed Woman for the very first time on stage. That song is very close to my heart, since it is a tribute to all the women who have helped me in my life and raised me up. It is sort of a thank you song for them, and I think out of all the songs that I have written, this is the most powerful to me. It talks about my life, and the foundations of my morals and personality.
Plans for 2018?
This year, I'm planning to write more songs. With all of the experiences last year gave me, I have so many stories to write this year. I want to put melody onto that, and share it to all the people who can relate to my stories.
CARLISLE
Describe your music.
I produce music in a lot of genres. My favorite genres are pop, hiphop, RnB, afro beats, and all that stuff.
How did you get into the music industry?
I've actually been playing the guitar since high school, but the first song that was recognized in the industry was Light Me Up. It was released in December 2016, but sort of got popular in January 2017 when Y101 played it. It was the first song I produced that was on the radio.
Who are your musical influences?
Linkin Park, the first band I fell in love with.
Most memorable song you've produced?
It would probably be Light Me Up, because that song launched my career and my sister's career. Because of that
song, we got to places we've never been to, met a lot of great people, and worked with a lot of artists.
Plans for 2018?
I have a lot of songs lined up, both for myself and clients, but the one I am looking forward to is with a Nigerian artist. It is totally different from my old stuff. It's something new, but feels really familiar.
MARY ANCHIT
Describe your music.
My music is folk and anti-folk. Basically, folk music and melodies tells stories. Antifolk also tells stories, but the melodies are kind of raw and experimental.
How did you get into the music industry?
I played at a songwriters night back in 2010, and Cattski found me.
Who are your musical influences?
Regina Spektor and Sara Bareilles
Most memorable song you've written?
I think my most memorable is Hero. Whenever I perform the song, I've heard people saying that they're touched by it, and that it got them through something.
Plans for 2018?
I will be releasing a new album soon.
THINKING CHAIR
Describe your music.
Indie music. Soul. Revolutionary. Raw.
How did you get into the music industry?
We first started in church, and when we kind of took a break from that scene, we started a band. This lineup is actually new—we wanted to revive the original Thinking Chair, but some of them are already in Canada.
Who are your musical influences?
A lot. 1975, Coldplay, Private Island.
Most memorable song you've written?
Mirage, because every time we sing it, it's different. We have so many renditions, and it's fun to play.
Plans for 2018?
We plan to release an EP, add some new songs to our lineup. Hopefully also do a tour.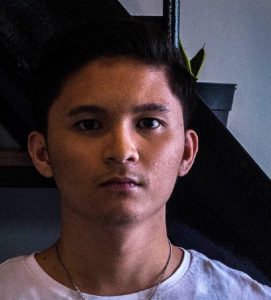 JRUSS
Describe your music.
My music is a storytelling kind of pop, or folk pop. I tried to avoid the orthodox
type of songs.
How did you get into the music industry?
I actually didn't think I could go into the music industry. I only played piano before, but then because of college, I wanted to get more into that. Ever since then, I started singing a lot, and after a few years, I started with 22 Tango's democrazy.
Who are your musical influences?
The first would be Florence and the Machine, and Of Monsters and Men, which is very indie rock and folk rock. I also like Ben Howard and Bastille.
Most memorable song you've written?
January of 2015, I wrote the song Happy New Me. I wrote it online for a national songwriting content on Facebook. There was actually no prize—just bragging rights. It's about someone thinking they were able to move on from a relationship, but actually in the end, it's just a desperate attempt to say that you moved on. A month later, I was tagged on Facebook that I won. I won a competition with no prize.
Plans for 2018?
Hopefully I can start recording and get an album released. Aside from that, get some real life experience and start writing more songs.
Cebuano Pride: The National Museum of Cebu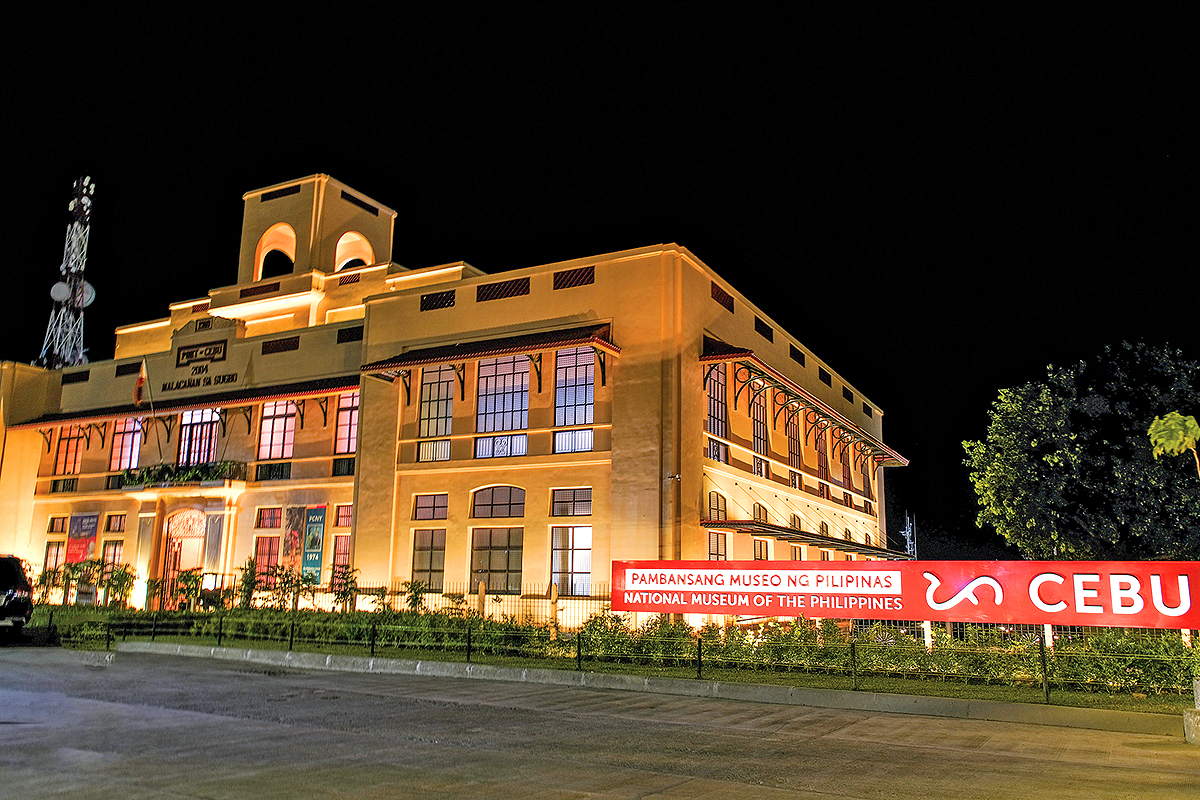 Pride of Cebu
By Eva Gullas 
photos courtesy of DOT
"With the National Museum of Cebu, the cradle of Christianity in the country, we open the doors to a temple in history and culture, inviting tourists and locals to witness our archaeological and natural treasures. The NMP-Cebu is not just a museum but a bridge to our past and a window into our future," declares Christina Frasco, our Secretary of Tourism, at the ceremonial opening last July 28.
Located at the heart of the city's historic port area, the former colonial Customs House, built in 1910, was transformed into an elegant edifice worthy of the city's place in history. It was in Cebu where the Spanish conquistadors first landed in 1521 and where Magellan met his end at the hands of the local chieftain Lapu-Lapu. Starting August 1, the National Museum of Cebu will open its doors daily from 9 am to 5 pm except Monday.
Worth checking is the first floor, where a few art pieces from national artists like Cebu's own Martino Abellana, Fernando Amorsolo, and Jose Joya take pride of place. On the right wing are finds from archeological digs found all over the islands. Called Ang Karaang Sugbo or Old Cebu, they include a gold death mask and ancient vases from China. There's also Kinaiyahan: Cebu's Natural Wonders, which features an impressive wall containing the different layers underneath our soil. There is also a display case that interactively showcases the various elements around the area, like gold, copper, and gypsum. Another wing is Paglawig: Cultural Movember Across the Seas, showcasing the islands' maritime history and sea bounty, including rare shells.
It is on the second floor, though, where the museum shines. Up the grand staircase, guests are greeted by Elmer Borlongan's massive Battle of Mactan, facing a facsimile of the Sta Maria galleon, Magellan's flagship. Then on to a limited-time exhibit on loan from the Philippine Center New York Core Collection of 1974, a treasure trove of almost 90 paintings collected by former First Lady Imelda Marcos, including Ang Kioks, Sanso, Manuel Rodrigues, and many more representing both avant-garde and classic Filipino masters. The New York collection is only available until March 2024 and is not to be missed.
The National Museum Cebu has been years in the making, and this cultural milestone has finally been made possible under the new administration of President Ferdinand Marcos Jr., who famously said during the inauguration, "I am a museum fan, and I can stay in art museums for hours and hours." He added, " museums are considered valuable natural assets to a nation as they build a sense of community, document history, inspire creativity, promote tourism, and unite people through a shared heritage." Kudos to the National Museum Board of Trustees, chaired by Andoni Aboitiz and Museum Director Jeremy Barnes, for this cultural gift to Cebu!
The Uncommon Traditions that Mexicans and Filipinos share when celebrating the Day of the Dead.
Dia de los Muertos
By Allain Dumon Fonte
The 2nd of November is All Soul's Day, a holiday that is very important to many Filipinos to remember our loved ones who passed on. This is also widely celebrated in Mexico as "Dia De los Muertos" or in English, "The Day of the Dead". And Mexicans celebrate the 2nd of November grander than they celebrate Christmas. Well, you can witness it from the Disney movie, "Coco".
As All Soul's Day or Dia de los Muertos is about to end, here are some interesting traditions and superstitions that Filipinos and Mexicans share:
1. IT IS NOT ON THE 31st OF OCTOBER
Dia de los Muertos or All Soul's Day is not practiced on October 31st or on the Hallow's Eve as many other western cultures practice; but we celebrate it on the 2nd of November. We celebrate November 1st as All Saint's Day or the Day of the Holy, while in Mexico they call it Dia de los Innocentes or Dia de los Angelitos to commemorate the children who died too early in life.
2. THE RITUAL
Both in Mexico and in the Philippines, we visit the grave of our loved ones and we clean it well. This is a ritual to honour their resting places and to let them know that they are never forgotten.
3. FLOWERS INVITE SPIRITS
In Mexico, they believe that the scent of flowers attract spirits. So the flower offerings are invitation to their dead loved ones to visit the living families. While in the Philippines, we believe that flowers offered to the dead exalt the souls and somehow fill in the sadness that we feel when missing our dead loved ones.
Most of the time, Filipinos choose all-white flowers to offer because white is the absence of colour, which means the absence of Joy and happiness. White also symbolises purity of soul which we hope our dead loved ones will attain as they journey to heaven. While in Mexico, they have the yellow Mexican marigolds as the official flowers of the dead that will guide them in their journey to the afterlife.
4. THE LEGEND OF THE MONARCH BUTTERFLIES
Both cultures believe that monarch butterflies are dead loved ones who visit us and show their appreciation that we have not forgotten them. A presence of monarch butterflies also means that our dead loved ones are always there guiding us and looking after us.
5. A PICNIC IN THE GRAVEYARD
Spending a night at the graveyard and picnicking with the rest of the family may sound very creepy to many; but to both Filipino and Mexican cultures, picnicking and spending a night at the cemetery is a must to show our love to our dearly departed. It is the only time in the year that families gather and tell stories of the dead loved ones and how colourful or how great their lives were.
6. FOOD FOR THE DEAD
In Mexico, they have what they call "ofrendas" or an altar where the pictures of their dead loved ones are displayed and offered with flowers, candles, and their favourite food. Very similar to the Filipino culture of cooking the favourite food of our dead loved ones and everyone in the family enjoys the food for dinner.
My family tradition involves me driving all the way to Colon street and buy that famous Snow Sheen's "pancit canton". This is my granddad's favourite snack. Sadly, the old Visayan Restaurant is no longer there. My late uncle and my late grandpa love their sweet ad and sour fish. We also set up an "ofrenda" on their graveyard and eat their favourite food while picnicking in the cemetery. We do not spend a night in the cemetery; but while we are picnicking there, we usually play the songs of Pilita Corrales and Susan Fuentes that my late grandpa used to listen every afternoon while enjoying his coffee, pan de sal, and pancit canton.
What about your family traditions? Share your thoughts by commenting to this article.
MODEL: Michael Joseph Mortola Enriquez & Alexis Wingfield
PHOTOGRAPHER: Gianne Paolo Anciano
HMUA/DESIGNER: Hazel Ocaba
STYLING: GPA Lifestyle + Clothing
Catch Ted Lasso the Emmy Award Winning Comedy Series on Apple TV+
Rating: *****/ *****
The multi award–winning comedy series airing on Apple TV+ is one of my favorite shows.  Ted Lasso starring Jason Sudeikis is about a fun good-natured American football coached hired by a British soccer club (AFC Richmond in London) to become their new coach.  In spite of the fact that Ted has no experience or knowledge about British football/soccer, his positive demeanor and charm helps him overcome the animosity of the team's players, staff and fans.  Eventually Ted wins over the team and the locals as they fight for position in the English Premier League.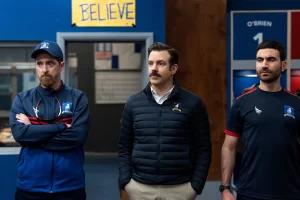 The show won the 2021 Primetime Emmy Award for Outstanding Comedy Series and 7 Emmy Awards in its 2 seasons and Season 3 is just around the corner.  You can catch Seasons 1 & 2 of Ted Lasso on Apple TV+