Locales: Tourist Recommendations from Cebu bloggers
The city's most prominent bloggers recommend the best places for tourists to check out while they're in Cebu.
If you're in Cebu and planning to buy something for your family, friends or co-workers, visit Islands Pasalubong, a one-stop shop housing Cebu's hard-to-find local delicacies and homemade varieties. It focuses mainly on pasalubongs, making it convenient for tourists to shop without having to wait for long lines in groceries and department stores. Let your loved ones back home enjoy what Cebu has to offer as well!
JEAN YU
Life on a Flavored Runway
Get to know a chocolatier's journey and sample Raquel Choa's artisan chocolate boutique at Ralfe Gourmet in Topaz St., Casals Village, Mabolo. Set an appointment by e-mailing info@ralfegourmet.com.
KRISTINE ROA
The Style Cebu
"During Sinulog, I would suggest a visit to the famous Basilica Del Sto. Niño. For interior geeks like me, the beautiful mixture of Spanish Baroque, Greco-Roman and Neoclassic concepts of one of the oldest historical sites here in Cebu is a must-see!"
GILLIAN UANG
By Details
Be adventurous and create your own pizza masterpiece at Pizza Republic. Customers can dress their pizza with as many toppings as they want and choose from over 60 ingredients for a fixed price. The taste of the pizza really depends on the toppings, so carefully choose the ingredients that will taste good together. They also do ready-made pizzas for the less adventurous customers at the same price.
MARCO PAULO DIALA
Lami Kaayo!
From a cool dip in the clear natural pool inside Timubo Cave and a swim in turquoise and sapphire waters of Santiago and Mangudlong Beaches, to a refreshing shower at Poro and Tudela Waterfalls and underwater adventures through snorkeling or diving, Camotes Island offers boundless activities that would surely marvel any nature lover. Don't forget to watch out for the dolphins as you cross the Camotes Sea!
DOYZKIE BUENAVIAJE
I Luv Cebu
Originally published in Zee Lifestyle Directory's December 2014-January 2015 issue. Lead photo by Vincent Gallarde.
LONDON IN FULL BLOOM: An Exclusive Look at the recent Chelsea Flower Show
The Chelsea Flower Show in London, one of the most prestigious horticultural events in the world, returned in full glory in May 2023, captivating visitors with its stunning displays and landscape designs. Held annually on the grounds of the Royal Hospital Chelsea in London, this year's show proved to be a true feast for the senses, showcasing an array of breathtaking gardens, vibrant floral arrangements, and innovative landscaping. The 3-day event showcased 36 outdoor gardens, including four balcony gardens for small spaces. Inside the giant pavilion, blooms compete with each other, exotic flowers, roses, and many more.
The 2023 Chelsea Flower Show embraced a Nature's Harmony theme, with a strong focus on sustainability and mental health. The show's organizers emphasized the importance of sustainable gardening practices and biodiversity conservation, inspiring attendees to create beautiful outdoor spaces while preserving and protecting the environment.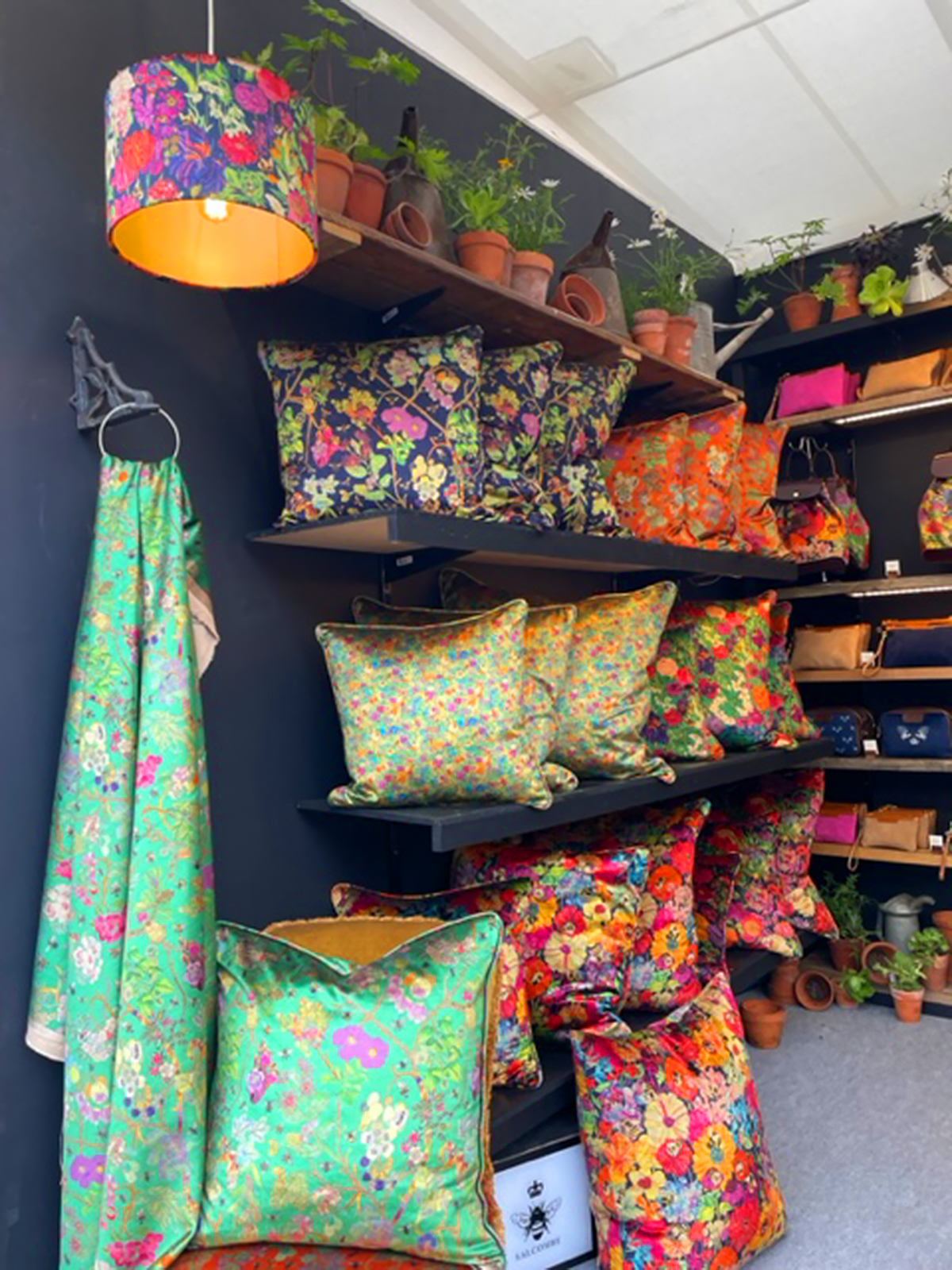 What's Cebu got to do with the Chelsea Flower Show in London? One person. James Doran Webb (https://www.jamesdoranwebb.co.uk), an Englishman working with driftwood, has been displaying his artworks for several years. James collects cast-off driftwood and shapes them into beautiful animal shapes that find places in some of the most iconic gardens. Leaping horses, owls, reindeer, and the occasional dragon, James Webb's creations are avidly collected by landscapers to add accent to gardens in all sizes, using cast-off wood, fitting perfectly with the sustainable element—something Mr. Webb has done quite well for the last decade.
***
The Philippine International Flower Festival will be held at the PICC in Manila from January 14 to 18, 2024. Watch out for more info from our website!