This doctor's office in Cebu is the most stylish we've seen so far
Plastic surgeon Fremont Base's stylish space brings together modern and classical elements.
When plastic surgeon Fremont Base decided to return to Cebu from Manila in 2012 to open a clinic, he clearly wanted his space to veer away from the idea of a typical doctor's office. That meant no white walls, metal benches or harsh lighting, something he had well discussed with his design consultant Paolo del Rosario. "I'll be spending my whole day here, so I might as well make the interiors of my office comfortable and nice for me and my patients," Fremont adds.
Together, they came up with a look that combined contemporary trends with classical elements to create a chic environment worthy of someone working in aesthetics. The reception area has grayish purple walls, complementing the semi-opaque sticker that hides the office's interiors from the hallway. Standing in the middle of an area rug, a gray couch is furnished with throw pillows for comfortable waiting—the piece was designed by Anton and created by Allison Tyler. "It's a bit French with the shape," Paolo explains, "but we added a few curves here and there to make it more modern and unique."
Throughout the space are various elements that tie into the modern luxe look that the duo wanted to achieve. Pieces of artwork hang over console tables, both of which were acquired almost by chance. One piece from up-and-coming artist Dino Gabito greets guests by the door, featuring clothing in a woman's figure. "There's a long waiting list for works from this artist, and we were just so lucky that one backed out of getting this piece," Paolo shares. "And it's perfect! It's very appropriate for the space, considering Fremont's work."
The other one—a grid of stones in different sizes and colors, resembling an ophthalmologist's Snellen's chart—was found in Bangkok, which Paolo recalls was practically being given away. "It was on the ground!" he exclaims. "But it's a nice addition to the room. The colors of the stones are almost the same as the color palette of the room." Below the painting is a console table by Allison Tyler, custom-made for magazines.
Fremont's office is a more masculine space, done in dark green and wooden cabinetry by Anything Timber. "I don't like clutter, so I made sure everything's hidden," Fremont says. His desk is a classic secretary shape, complemented by a pair of chairs for patients and his own tufted leather armchair. The darker tones soften the space, making it feel more intimate since consultations are done here. Every single space has been thought of—there's even a roll-down white background hidden in an eave by the full-length mirror for when the doctor has to take pictures.
"It's more traditional in here," says Paolo, adding that the office is, in some way, inspired by English cigar rooms and gentlemen's clubs. The interpretation must be successful, with both men joking that a room from the recent movie Kingsmen is almost exactly the same as the office. "Of course, that one was more authentic," Fremont laughs.
His office certainly doesn't feel like one you'd see in a hospital. It's stylishly comfortable, and projects an inviting environment for those coming in for consultations and treatments. The next project for the duo is the treatment room. "We're probably going to do it in the next few months," says Paolo. "It's going to be in more neutral tones, with lighter wooden touches. It's exciting." We can't wait to see it, too.
photography Christine Cueto
Trendy Renovation Ideas for the Home or Condo. Part 4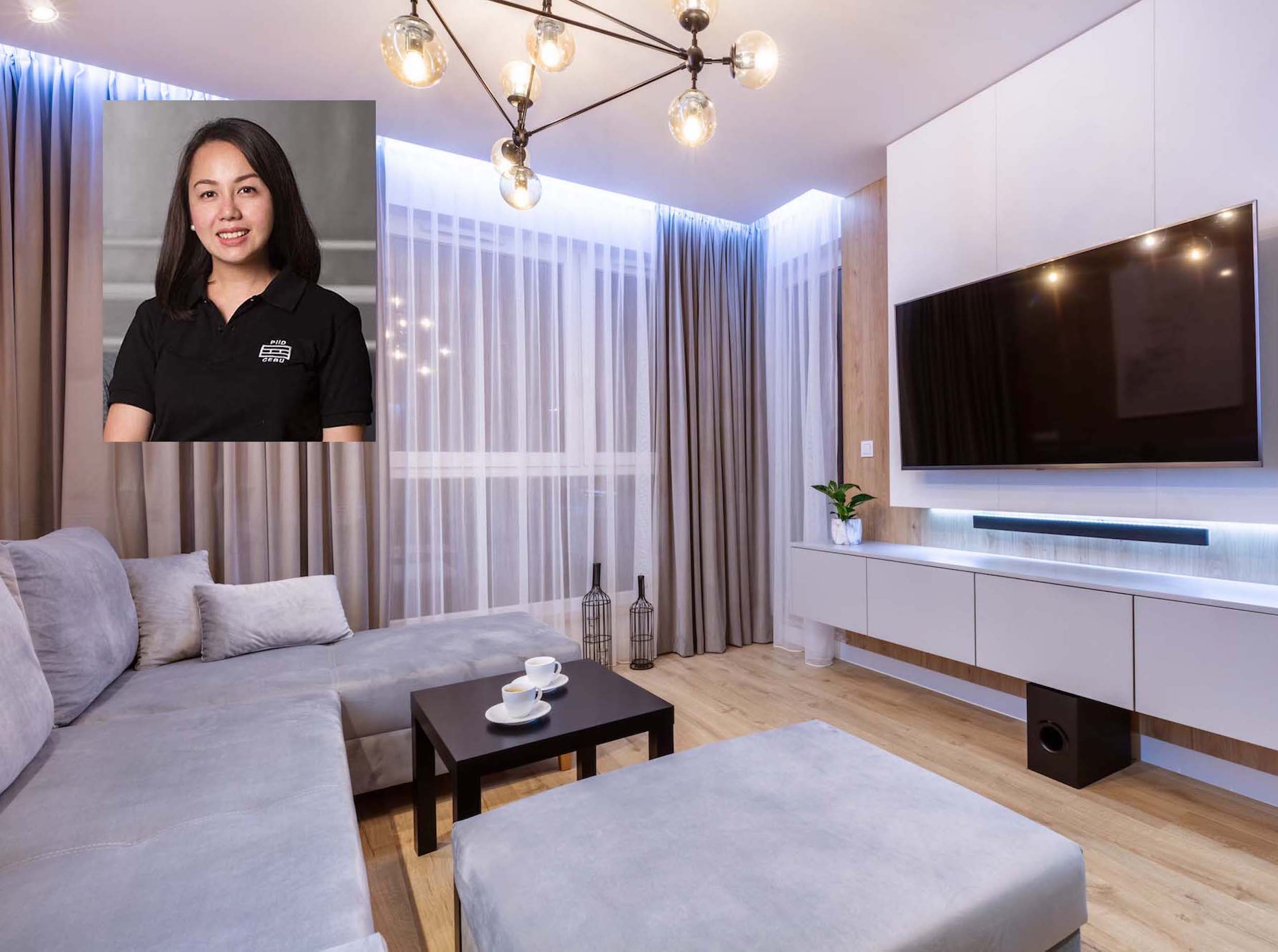 by Christa M. Cañizares IDr.
Part 4:  Upgrade your Choices
A.  Create different moods with lighting. The use of warm colored indirect lighting such as lamps, colored LED back lights, or even string lights can create a cozy and relaxing vibe after a day's work.
B.)  Convert to smart home systems. From door locks, CCTV cameras, you'll also be able to control and turn on lights, appliances even if you're away from home. All you need is a wifi connection and the applications on your mobile phone.
C.) Hire a professional interior designer. We always get an impression that hiring a professional would be expensive, but they actually help you make the best choices and save you from making bad purchases.
Trendy Renovation Ideas for the Home or Condo. Part 3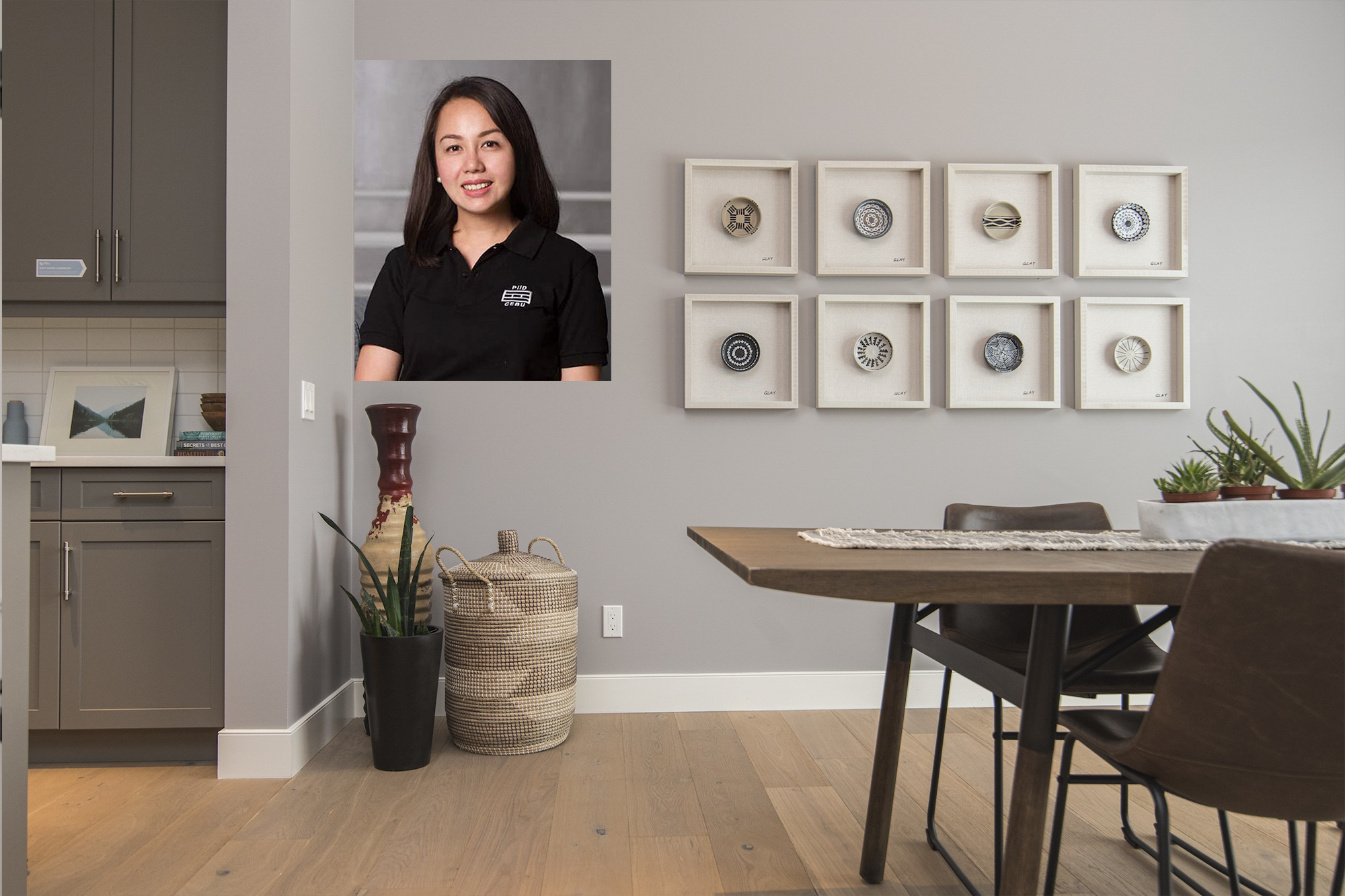 by Christa M. Cañizares IDr.
Part 3: Maximize Impact of Small Spaces
A.)  Storage spaces. You can go with concealed storage systems such as built-in cabinets on walls, under the bed or seating. Keep the items that you use often more reachable than the occasional ones. Choose what works best for your space and for your convenience.
B.)  Showcase your collection of interesting conversation pieces, like items you acquire from past travels, an artwork, an heirloom, coffee table books or a collector's item. Make sure to save a special place for them in your home.
C.)  Move things around to attract renewed energy into your space. May it be moving a sofa to the adjacent wall, creating a dining nook near a window, shuffling your accessories on to a different shelf? Little efforts go a long way.
Trendy Renovation Ideas for the Home or Condo. Part 2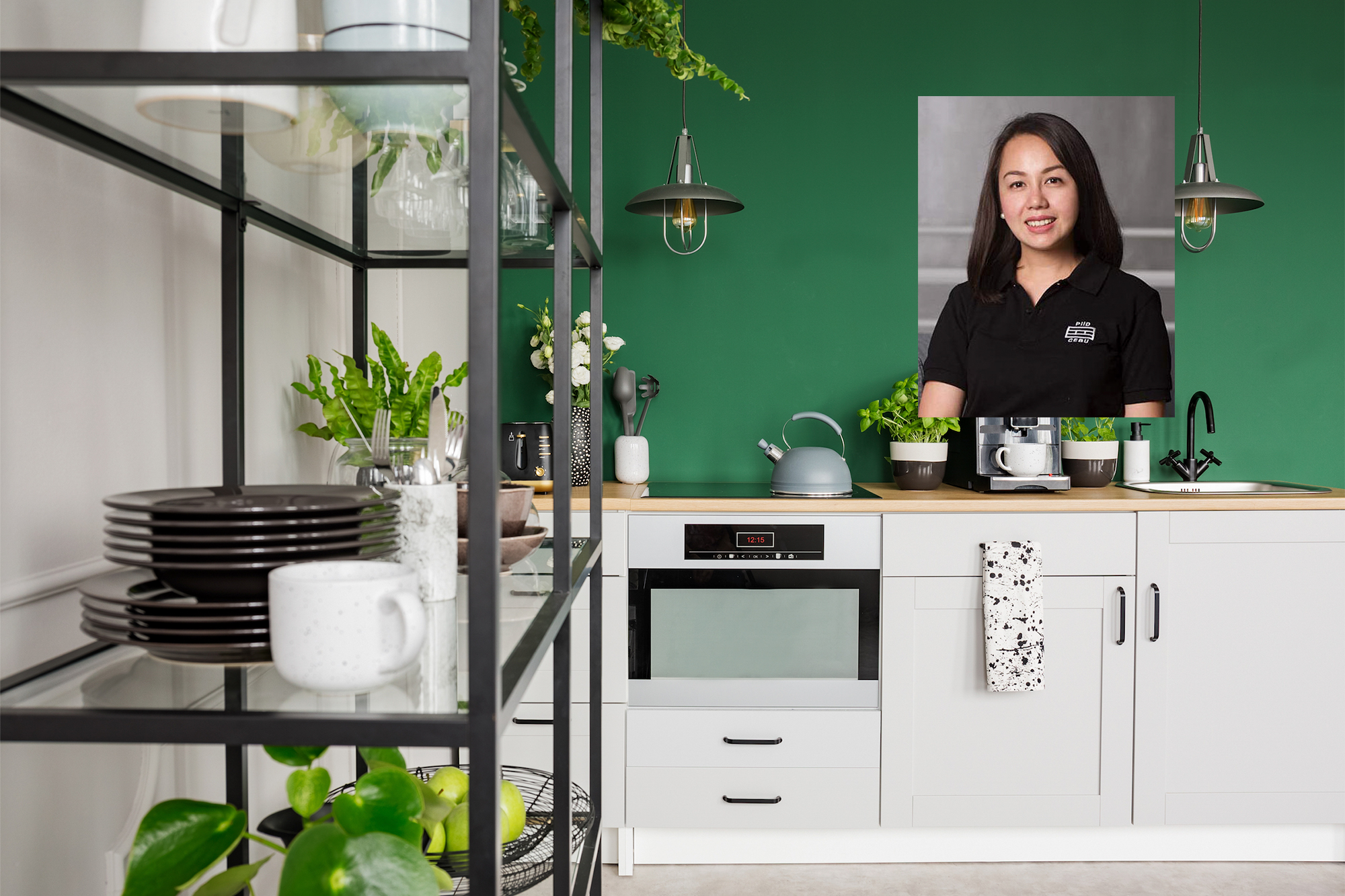 by Christa M. Cañizares IDr.
Part 2:  Create Visual Interest
A.)  Update your space with a fresh coat of paint. Some would love the white / minimalist theme, but one must also not be afraid to make a bold statement and have an accent wall, or even a wall mural.
B.)  Mix materials and textures to create depth and contrast. Wallpaper is an amazing decorative material that you can use for an instant upgrade. Another inexpensive approach is to use patterns and texture on soft furnishings such as curtains, pillows and sheets.
C.)  Setting up a coffee station, bar carts, vinyl corner, or workstation seems to be a trend to the young professionals nowadays.  Add functional pieces that serve as décor at the same time.