GLOBAL PINOYS: The Rise of a Global Brand
Starting out as a ready-to-wear business built on bold ideas, Penshoppe has become one of the country's biggest retail brands, with a roster of "All Stars" that makes them poised to take on the international market. Bernie Liu and Golden ABC are a prime example of how a group who barely had any background on the industry staked a claim on fashion with designs that capitalized on youthful fun.
Starting out as a ready-to-wear business built on bold ideas, Penshoppe has become one of the country's biggest retail brands, with a roster of "All Stars" that makes them poised to take on the international market. Bernie Liu and Golden ABC are a prime example of how a group who barely had any background on the industry staked a claim on fashion with designs that capitalized on youthful fun.
It is not surprising how the country's leading fashion powerhouse, Golden ABC, would trace its roots to a province in the Philippines known for its resilient and fiercely independent people. Cebu may bear traces of the beginnings of Spanish colonization from hundreds of years ago, but prior to that, it had always been a center of trade for what is now called the southern Philippines, whose people had long been doing business with China, Malaysia, Japan, India, Burma, and other parts of Asia. In a land that nurtures the entrepreneurial spirit, visionaries and business leaders are always on the rise.
Chasing his own fierce dream of building a company that would house the most admired fashion brands in Asia, Bernie Liu and his group of friends—all young architecture graduates when they drew up a blueprint for the business, so to speak—anchored their vision on the growth and development in Cebu that was reflective of what was happening in the rest of the country. It was, after all, the time of groundbreaking changes. The year 1986 had ushered in a "peaceful, bloodless revolution" for the Philippines—an upheaval fuelled by years of prior political unrest but unprecedented, just the same, in the unplanned yet historic triumph of People Power. It was a time when anything seemed possible. It provided the perfect opportunity for young idealists armed with a lot of guts and a fair amount of know-how—Liu's family owned a modest-sized garment factory—to start their own revolution.
Legend has it that Liu had ventured into an informal business of designing and producing t-shirts for school and corporate giveaways even before he graduated from college and passed the board. After briefly working for the family's lumber business, he had an epiphany regarding the potential of branded retail, and this would mark his return to the garments business. Lured by the growing demand in Cebu for colorful shirts, Liu and company zeroed in on what would be their biggest group of buyers—the young college students and new grads like themselves. They decided to name their brand after the students' constant companion and writing implement, the pen.
Although none of its founders had any professional training on how to design and sell shirts, they ventured into a market already cornered by several other successful brands. What they had going for themselves, though, was that they were armed with bolder ideas. It was said that they were the first to pay special attention to individual shirt packaging before any other local brand did, and shunned ordinary retail racks in favor of customized (pencil-shaped) ones. Indeed, what they lacked then in sales know-how was compensated by their sharp knowledge of design, translated successfully into catchy graphic images on brightly colored t-shirts. They also had a surprising grasp of marketing, committing to the principle of building a brand through focusing on image—that of youthfulness and being fun and hip.
If they had indeed been told that they would never make it in Manila, the young Cebuano entrepreneurs failed to heed the warning, and this would prove to be one of their major feats. Penshoppe became the flagship brand of Golden ABC, a line of ready-to-wear clothing and accessories launched in March 1986, just one month after the EDSA People Power revolution. Five years later, the brand would officially go national, opening its first boutique in what was then the biggest mall in the city capital, SM North EDSA.
By 1995, Penshoppe was given the Award of Excellence at the 14th Philippine Advertising Congress, a recognition that underscored the brand's consistent and solid focus on its market. Penshoppe's evolution into an overall lifestyle brand also saw the growth of the mother company that by then had begun to cater to different market segments by establishing the chic and trendy high-street brand Oxygen in 1996; the affordable brand for young executives, Memo, in 2002; and the brand celebrating each woman's uniqueness, ForMe, in 2004.
Penshoppe was also awarded the Most Outstanding Retailer by the Philippine Retailers Association and the Department of Trade and Industry in 2000 and 2001, and by the following year had been entered in the Retail Hall of Fame. It furthered its imaging and branding with winning media campaigns like the award-winning "Battle Cry" television commercial, which received a bronze award in the 2005 New York Festivals. In 2006, the same campaign received another bronze from the Advertising Foundation of the Philippines and the Adboard, and silvers in the Araw Values Awards in the print and television ads categories.
Golden ABC continued its growth with the opening of its subsidiary Red Logo, a direct selling company, in 2008. The following year, it acquired Regatta, a leisure-lifestyle brand. Then, in 2011, it launched its first premium brand Tyler, offering day-to-night, business-to-leisure apparel for women.
As the story goes, Penshoppe's owners tried to crack the Manila retail scene with their dogged refusal to take no for an answer—they were said to have "literally walked all over the capital trying to sell their shirts and product concepts," as related on the cebu-online.com website—and their penchant for doing the unexpected. At that time, when other companies relied heavily on personalities and models to sell their products, they opted for the road less traveled and picked real people as their brand champions, and would launch its first batch of young and unknown, but cool models—the kind that most of their growing clientele would easily identify with.
These days, however, with increased globalization, Penshoppe steps up to the plate to make its own mark. It would become one of the local retail brands that would be endorsed by top Asian and Hollywood stars—from Thai superstar Mario Maurer to "Gossip Girl" mainstays Ed Westwick and Leighton Meester, "Vampire Diaries" hottie Ian Somerhalder, and heartthrob Zac Efron—on the way to its becoming a global retail name to be reckoned with. Its presence has become truly palpable and its claim solidified by improved clothing lines, bold media campaigns, and enhanced boutiques.
Armed with a formidable retail presence over 500 stores strong all over the country, Golden ABC sets its eyes to expanding beyond Asia and opening stores in the Middle East. Penshoppe's success, bolstered by the equally impressive retail performance of its sister brands, has indeed given credence to the company's goal of establishing itself as the most admired fashion brand builder in Asia, with its visionaries truly exemplifying the valiant spirit and high standard of excellence of the hardworking Cebuanos.
by Annie S. Alejo
photos courtesy of Golden ABC
CEBU KALEIDO: A Night of Fashion and Celebration at Crimson Mactan Resort and Spa
Miranda Konstatinidou's beautiful beach wear and jewellery worn by her guests at an intimate beach party at Crimson Resort in Mactan. Konplott is Miranda's luxury fashion accessory brand sold in Europe, worn by fashion icons and celebrities (no, it's not sold locally) while her exclusive beach wear in silk are fabric designed by her, are also sold in high end resorts around the world. Meanwhile, Crimson Resort in Mactan will officially close temporarily for a makeover as most of their beachfront villas were damaged heavily by last December.s super typhoon Odette. Here's to a great reopening of Crimson in a few months. (photography by Steffen Billhardt)
Take a Closer Look at the Stunning Couture Wedding Dresses of The Brides At Triton Fashion Show
photography by Ephraim Basbas
The wedding industry, together with twenty of Cebu's leading as well as emerging fashion designers just made a glorious comeback in one magnificent fashion show, The Brides at Triton last March 12, 2022 at the Triton Grand Ballroom of the only 5-star premier resort & water park in the Philippines, Jpark Island Resort & Waterpark Cebu, in partnership with Danny Villarante, Emi Ayag and Cary Santiago.
Let's take a closer look at the exquisite bridal couture dresses showcased at the fashion show:
How to Manifest Pantone's 2022 Hue "Very Peri" in your Daily Deals as Listed by Fashion Editor Oj Hofer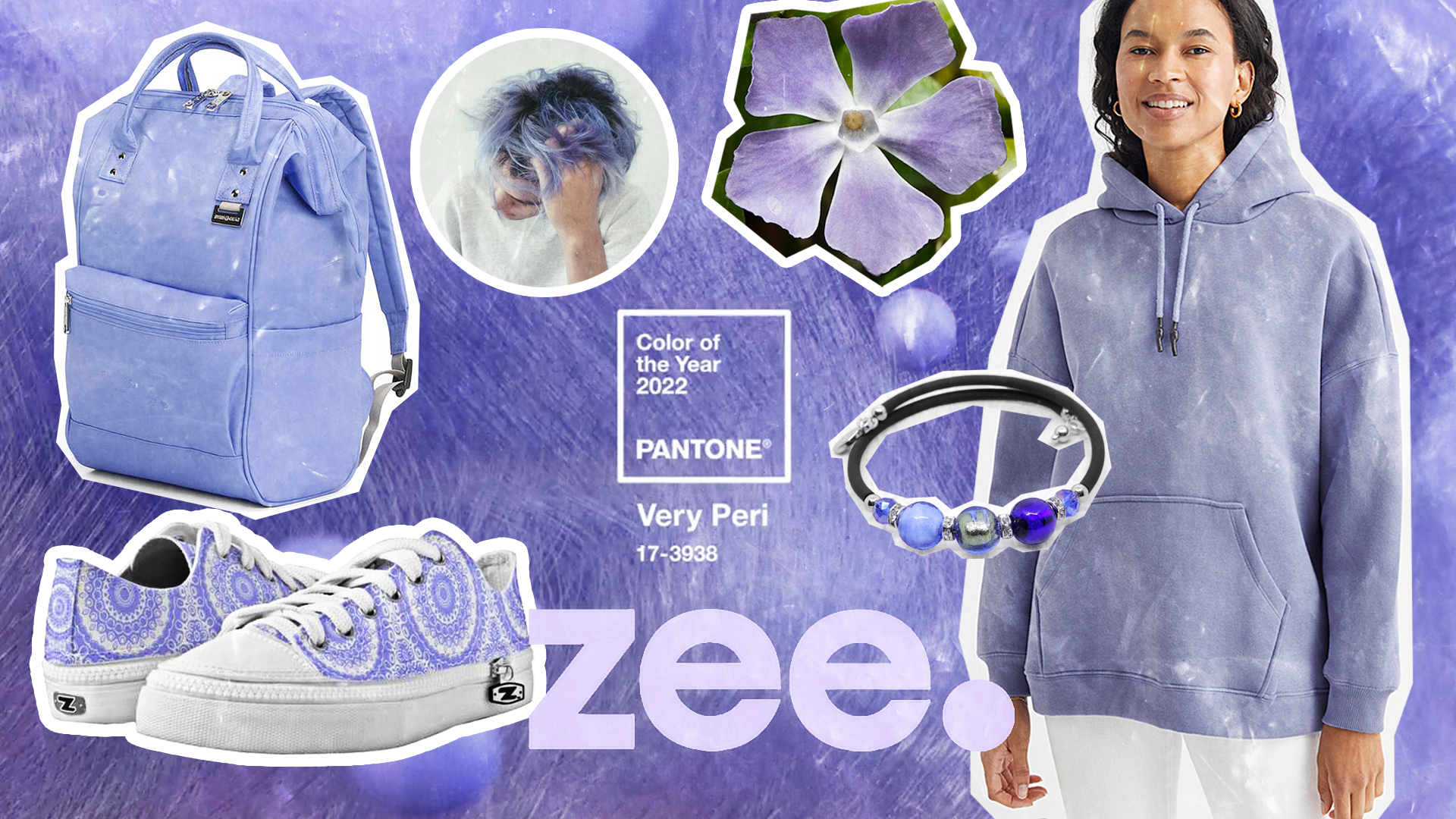 Winkling the Blues Away with Veri Peri
by Oj Hofer
Very Peri Pantone 17-3938 is the color of the year 2022. Pantone's dynamic Periwinkle blue hue with a vivifying red-violet undertone symbolizes "transformative times', displays carefree confidence, and daring curiosity. Its presence in fashion and accessories encourages inventiveness, creativity and optimism. It is the new happy, neutral color and here's how to fashionably manifest it in your daily deals.