On Her Merritts: From the Cover of Zee Lifestyle to the Runway of Victoria's Secret Fashion Show
The country's been charmed, and Zee Lifestyle finds out why. During a tropical holiday on Cebu's shores two years ago, model-of-the-moment Kelsey Merritt talks about breaking into New York's modeling scene. Now, she's booked to walk the runway of the famed Victoria's Secret Fashion Show.
It was early on a Sunday morning, two years ago, when Kelsey Merritt sat in the makeup chair—a spot she's probably very familiar with, considering she's one of the country's most sought-after models and had signed with Wilhelmina Models—to prepare for the cover shoot of Zee Lifestyle magazine.
Bare-faced and with traces of sleep in her eyes, she quietly went through stories on then-popular Snapchat (before the Instagram stories craze took over) and scrolled through her Instagram feed while the makeup artist put on her sun-kissed beauty look. She yawned, stretching her arms up, and looked at the team with a sheepish grin; and in that moment the international model persona fell away and Kelsey was the fresh-faced 19-year-old with the kind of natural charm that was hard to emulate.
"Sorry," she had laughed, "I'm not a morning person."
It's interesting that back then, she had admitted that she never intended to model in the first place—which comes as a bit of a surprise, considering how far she's come now, booked to walk at the Victoria's Secret Fashion Show.
Since she first started going to go-sees at 14, she was in the midst of a true model moment. "It's overwhelming, of course. I'm still trying to keep up with everything, but I'm always thankful," she said. "It's very humbling because I and to work very hard to get where I am. I'm glad that my hard work is being recognized by people in the industry."
Of course, her stairway to success was a very millennial one—social media played a huge part in bringing Kelsey to where she is now. "It launched my career," she shared on Zee's March 2016 issue. "I did my first-ever fashion editorial because the editor-in-chief of Candy Magazine saw my photos on Facebook. I was scouted by Wilhelmina through my Instagram account."
By Wilhelmina, she meant the international agency that handles the likes of Soo Joo and Alexandra Richards. "BJ Pascual and I had been planning to do a test shoot for so long, and finally we were both free and it happened. He uploaded the pictures on his Instagram account a few days after," Kelsey recalled. "On the exact same day, the director of Wilhelmina Models followed him on Instagram. Inevitably, the first thing he saw were my pictures!"
There's a little bit of serendipity involved in her so-called big break, which she happily admits. "I'd like to call it fate and a dose of good luck! It opened my mind to a lot of things. I feel like I do things differently now, like I'm more disciplined. You have to be disciplined when modeling in New York."
Not to say that she wasn't disciplined in the first place. When most would have jumped on the first plane to New York once the email from Wilhelmina Models came through, Kelsey, who was then in the middle of the school year, asked to make the trip in April during her summer break. "It's all about setting priorities, and school is my number one priority. I put that above anything else," she explained of her choice. She had originally left her hometown in Pampanga to study Communications with a major in Advertising and PR at Ateneo de Manila University. "I thought this course would be perfect because it's the same industry I'm already working in. It's good that I could put my connections to good use.
"It's really about setting aside time for school, family, work, friends and myself," Kelsey continued. "I was struggling at first when I didn't know how to manage my time well. Now, I basically try not to work on school days and leave all my modeling jobs for the weekend."
There are some exceptions, though, such as finding out she had been booked for the Vera Wang Fall 2015 campaign. Despite a paper due and a big test coming up, the model took off and flew out for the photo shoot. "Honestly, I found out right as I was going to bed," she recalled. "I was just lying in bed, incredulously thinking how this girl from Pampanga will be flying to New York to shoot a Vera Wang advertising campaign. I couldn't believe it! It seemed so surreal."
The campaign gave her the chance to work with industry greats like photographer Patrick Demarchelier and digital artist Pascal Dangin, who was serving as the shoot's creative director. "I thought it would be intimidating shooting with someone like Demarchelier, but when he arrived in Pier 59—the studio where we shot—he greeted everyone and asked them how they were," Kelsey shared. "He's a very warm and approachable person. When it was time to shoot, he sat down on a chair in front of me and two other models, and just started shooting. Pascal was behind him, directing us and Patrick would also comment from time to time. He encourages us whenever we were doing things right, and he even came up to me once and fixed the angle of my face. We'd know the shoot was done when he put down his camera, and went to look over the photos on-screen with Vera and Pascal."
Kelsey went on to book fashion editorials for Harper's Bazaar and Nylon, for Steve Madden's website, and for Uniqlo's Re-Jean campaign, which brought her to London for a week. "Traveling is definitely one of the things I enjoy most about modeling, as well as getting to work with a lot of talented people."
Since gracing the cover of Zee Lifestyle two years ago, Kelsey has gone far and beyond into her modeling career, especially now that she's the first Filipina to walk the runway of the ever-famous Victoria's Secret Fashion Show.
As if paying homage to the millennial moment that launched her career, she took to Instagram to share the good news on the night of September 7th.
"WE DID IT PHILIPPINES! I'm walking in the Victoria's Secret Fashion Show 2018!!! Ahhhhhh I can't believe this! Thank you soooo much," was her caption that accompanied a seemingly-candid photo of her with a bouquet of flowers.
The Victoria's Secret Fashion Show is an annual event that's much-anticipated by fans and graced by top models and celebrities.
CEBU KALEIDO: A Night of Fashion and Celebration at Crimson Mactan Resort and Spa
Miranda Konstatinidou's beautiful beach wear and jewellery worn by her guests at an intimate beach party at Crimson Resort in Mactan. Konplott is Miranda's luxury fashion accessory brand sold in Europe, worn by fashion icons and celebrities (no, it's not sold locally) while her exclusive beach wear in silk are fabric designed by her, are also sold in high end resorts around the world. Meanwhile, Crimson Resort in Mactan will officially close temporarily for a makeover as most of their beachfront villas were damaged heavily by last December.s super typhoon Odette. Here's to a great reopening of Crimson in a few months. (photography by Steffen Billhardt)
Take a Closer Look at the Stunning Couture Wedding Dresses of The Brides At Triton Fashion Show
photography by Ephraim Basbas
The wedding industry, together with twenty of Cebu's leading as well as emerging fashion designers just made a glorious comeback in one magnificent fashion show, The Brides at Triton last March 12, 2022 at the Triton Grand Ballroom of the only 5-star premier resort & water park in the Philippines, Jpark Island Resort & Waterpark Cebu, in partnership with Danny Villarante, Emi Ayag and Cary Santiago.
Let's take a closer look at the exquisite bridal couture dresses showcased at the fashion show:
How to Manifest Pantone's 2022 Hue "Very Peri" in your Daily Deals as Listed by Fashion Editor Oj Hofer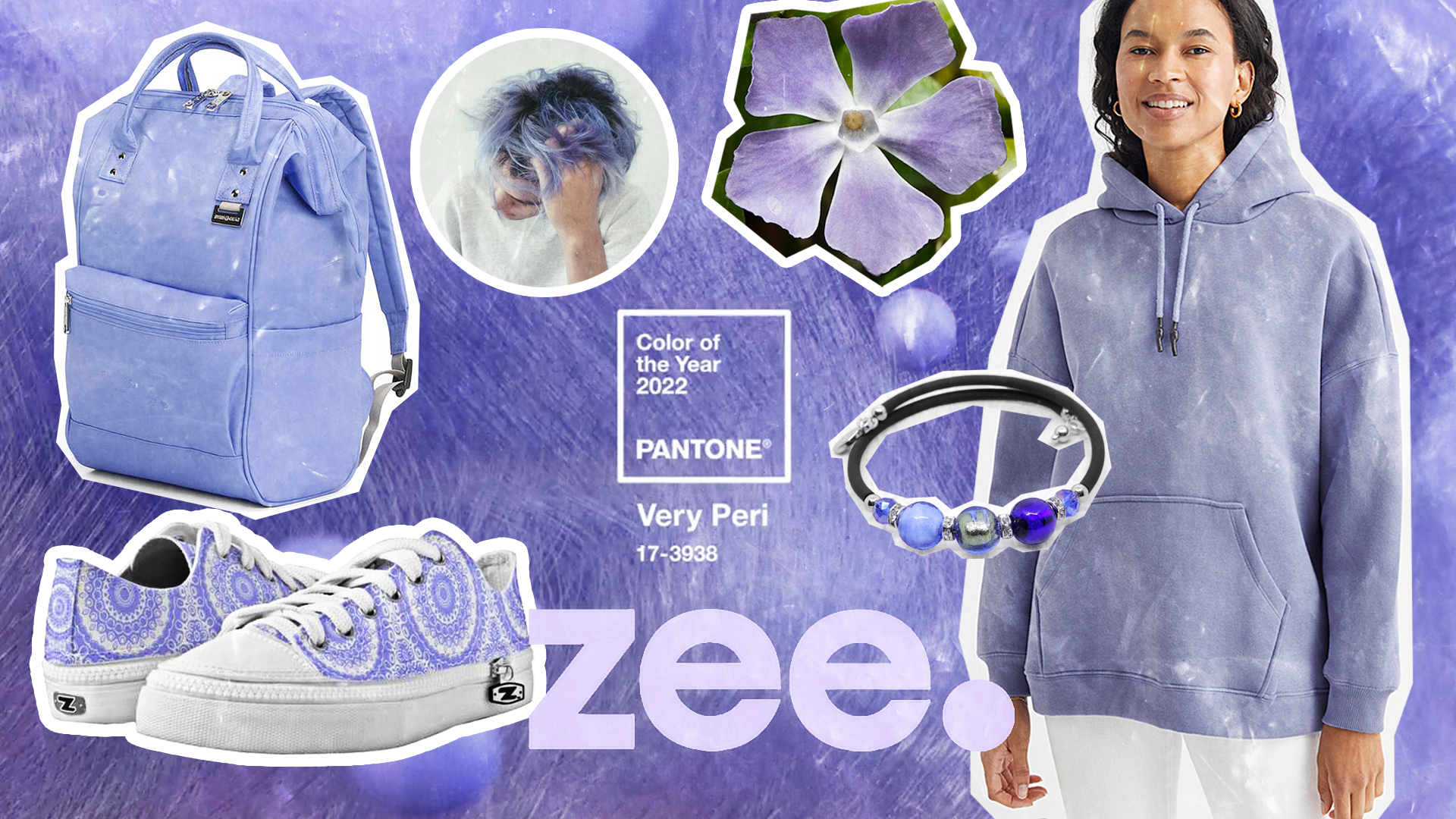 Winkling the Blues Away with Veri Peri
by Oj Hofer
Very Peri Pantone 17-3938 is the color of the year 2022. Pantone's dynamic Periwinkle blue hue with a vivifying red-violet undertone symbolizes "transformative times', displays carefree confidence, and daring curiosity. Its presence in fashion and accessories encourages inventiveness, creativity and optimism. It is the new happy, neutral color and here's how to fashionably manifest it in your daily deals.