Five Brands We're Excited to See at Pop District Bazaar This Weekend
With lots of dining and shopping options available, you definitely wouldn't want to miss out. 
For the third time this year, Pop District Bazaar is back—this time with "The White Christmas"! A two-day affair, Pop District Bazaar will be on December 9 to 10. With lots of dining and shopping options available, you definitely wouldn't want to miss out.
We put together a list of the five brands we're excited to see at the bazaar:
The Brew Code
We love our coffee—a lot. It's almost as if we can't go a day without a cuppa joe. This cold brew coffee is perfect for when you're on-the-go, and helps to beat the Cebu heat.
Kiculo
Kiculo's designs are not only beautiful and creative; they come with an advocacy as well, supporting Filipina empowerment and Filipino-Negrense culture. Its bags show quintessential preferences of a modern-day Filipina with the use of eco-friendly, durable, and sustainable materials.
Razzle Tassel PH
Statement earrings are a big trend this year. Each pair from Razzle Tassel comes with a personalized name tag. On top of that, you can opt to have your colours customized, too.
Be Bowl'd
Instagram users may have seen this delicious bowl of fruity goodness pop up once or twice on their feed. Smoothie bowls are great for an indulgent breakfast or snack AND they're healthy.
Halo & Co.
A one-man show, each piece is carefully handcrafted. They make for great accents at home—or, if you're looking to do some holiday shopping, their products are great as presents for your loved ones.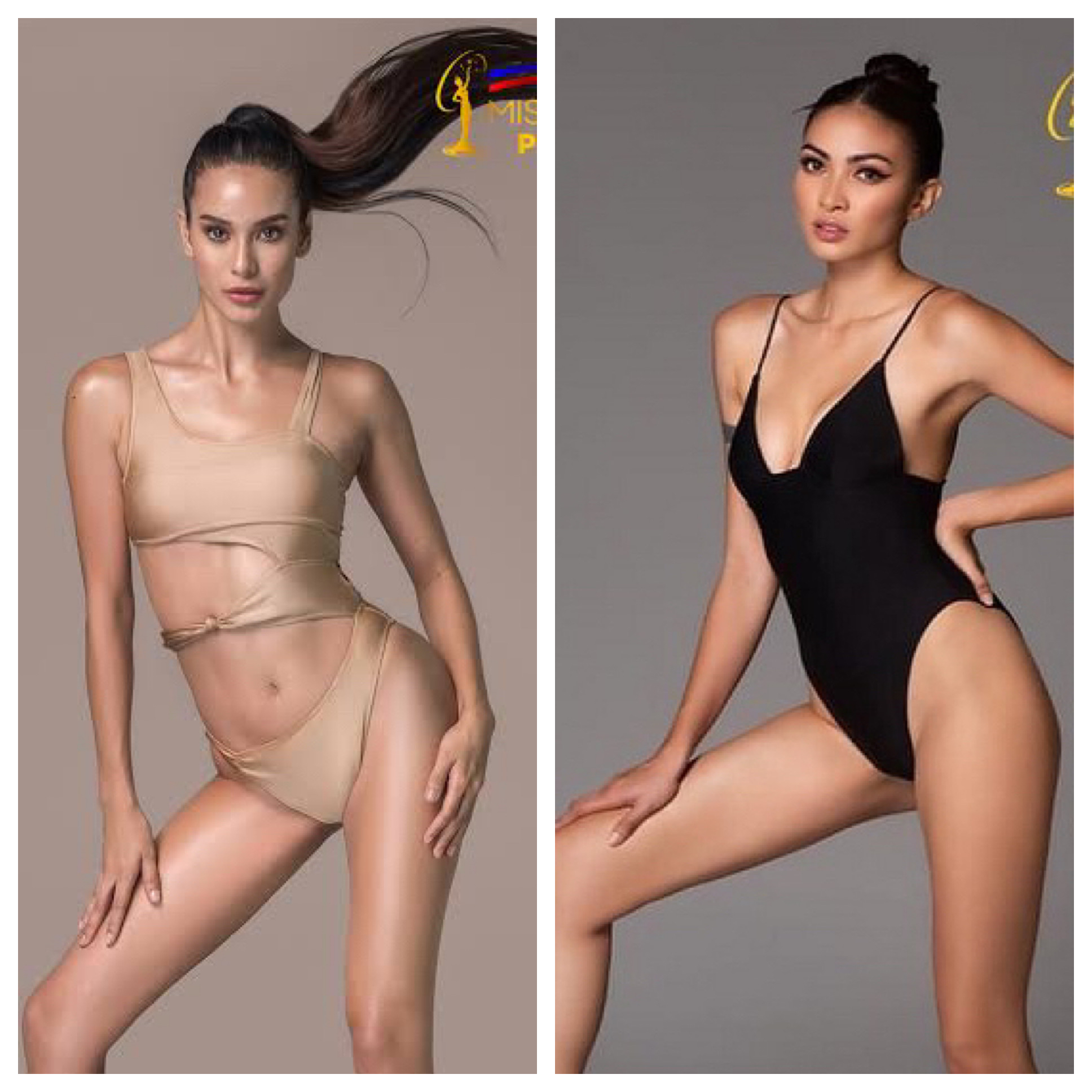 Cebu's Conquest to the Universe
By Allain Dumon Fonte
There are only two worldwide events that could stop traffic in the entire country.  First is a Pacquaio boxing match, the second is when a Filipina outshines other ladies in the Miss Universe pageant.  The Miss Universe beauty pageant is one of the longest running and most prestigious beauty pageant.  The Philippine candidates are to look forward to because for the past 10 years, our representatives always make it to the cut; not to mention winning 2 crowns in the last decade.
However, in the long history of the pageant, there were only 2 Cebuanas that represented the Philippines.  The veteran and multi-awarded actress Pilar Delilah Veloso Pilapil-Penas, from Lilo-an, Cebu, represented the Philippines in the 1967 Miss Universe.
And in the 2019 Miss Universe pageant, the Philippines was represented by supermodel Gazini Christiana Jordi Acopiado Ganados, from Talisay City, Cebu; where she was a Top 20 finalist, and she bagged the "Best in National Costume" award.  Her national costume was designed by Cebuana primier créature de mode, Cary Santiago.
Will a Cebuana represent the Philippines this year?  Today, the 30th of September 2021, in Panglao Island, Bohol, a Filipina will be crowned Miss Universe Philippines 2021 and she shall represent our nation in Israel.  Almost all pageant enthusiasts and pageant fans have set their eyes on the two Cebuanas in the pageant.  One was widely talked about with her fierce runway challenge, while the other one was greatly applauded with her heart-warming and witty self-introduction.  And after the preliminary pageant last Sunday, everyone is now confused who to put their bets on.  One made waves as she struts in her swimwear, while the other one raised the bar higher as she promoted the rattan crafts by wearing it as her national costume.  So, who are these Cebuanas that the entire nation is crazy about?
Steffi Rose Pearson Aberasturi is representing the Province of Cebu, while Beatrice "Bea" Luigi Gomez represents Cebu City.  Both Steffi and Bea are front runners in this year's pageant.  And with their participation, the Miss Universe Philippines pageant is getting more exciting for the Cebuanos.  Although, the two ladies are queens in their own rights because both have been crowned and have won major pageant events, they still have not escaped the scrutiny of this author.  I have consistently followed both ladies as they submitted their entries for the virtual challenges assigned to them by the MUP organization, and here is what I have to say.
First, beauty pageants now are neither looking for another pretty face, nor another witty woman, not even the next runway model.  Beauty pageants are now the venues of empowered women to express their thoughts freely while motivating other young women and girls.  They only do not represent their cities, but they also become the ambassadors of trade and goodwill, introducing their cities to the world.  Hence, for the Runway Challenge, I rated Steffi 9/10.  The over-all runway challenge video is almost perfect.  It showcased one of the achievements of the "Build, Build, Build" program of the government while giving a majestic view of the Cebu-Mactan Channel.  Steffi flawlessly floats on her every step at the Cebu-Cordova Link Expressway.  It was a very well-thought production, but mostly, well-implemented by showing to the world that Cebu Province is at par to the world's most advanced places in technology and development.
Second, beauty pageants are looking for woman of substance who has a sense of leadership and can motivate and empower other young women.  For this category, I am giving Bea 10/10.  Her self-introduction video is so natural and honest.  It showcased her genuine commitment to serve others as a Philippine navy reserved officer and in participating in adrenaline-raising sports for the benefit of disadvantaged children.  Bea also showcased her passion for extreme sports, showing that beautiful women are not only good with stiletto heels but are also up for a challenge in boxing and diving.
Third, the MUP needs someone who can speak and is confident.  A beauty queen will use her voice to amplify the voices of those who do not have the opportunity to speak for themselves.  Basing on the preliminary interviews of the two ladies, I am giving Bea 6/10.  Her answers are correct but too safe that they are underwhelming and does not appeal strongly to the audience.  Steffi, on the other hand, stood very confident and charming during the interview and I am giving her a score of 8/10.  Steffi's answers did not really hit the marks, her arguments are not that strong, but her confidence in her answers and in herself makes her responses convincing to those who are listening.
Lastly, as Miss Universe, you become an ambassador of the organization and of your country.  Therefore, you need to be your best, always, and you need to be able to carry yourself with pride.  This means, that when you enter a crowded room, you will be able to get everybody's attention; and when you walk, you make heads turn in your every step.  For this criterion, I am scoring Bea 9/10 because of her formidable performance in the preliminary swimsuit and evening gown competition. The last time I got so excited for a pageant was when Janine Tugonon made that iconic turn and pose at the 2012 Miss Universe evening gown competition.  After seeing how Bea owned the runway in her swimwear performance, I am seeing another Janine Tugonon in the making!  However, Steffi is not that far behind.  Steffis' charm and grace made her look regal in her evening gown.  But, I must say that she was just too sweet for the swimwear competition, she must bring back that fierce walk in the runway challenge for the swimwear competition.
Both Bea and Steffi are already making the Cebuanos proud.  Both of them are the crowd's favorites, and we wish them the best for tonight's Miss Universe Philippines grand coronation night.  The MUP coronation event will be streaming live at Iconique Mall's roof deck dining area.  Show your support to these Cebuanas and don't miss to watch the Miss Universe Philippines 2021.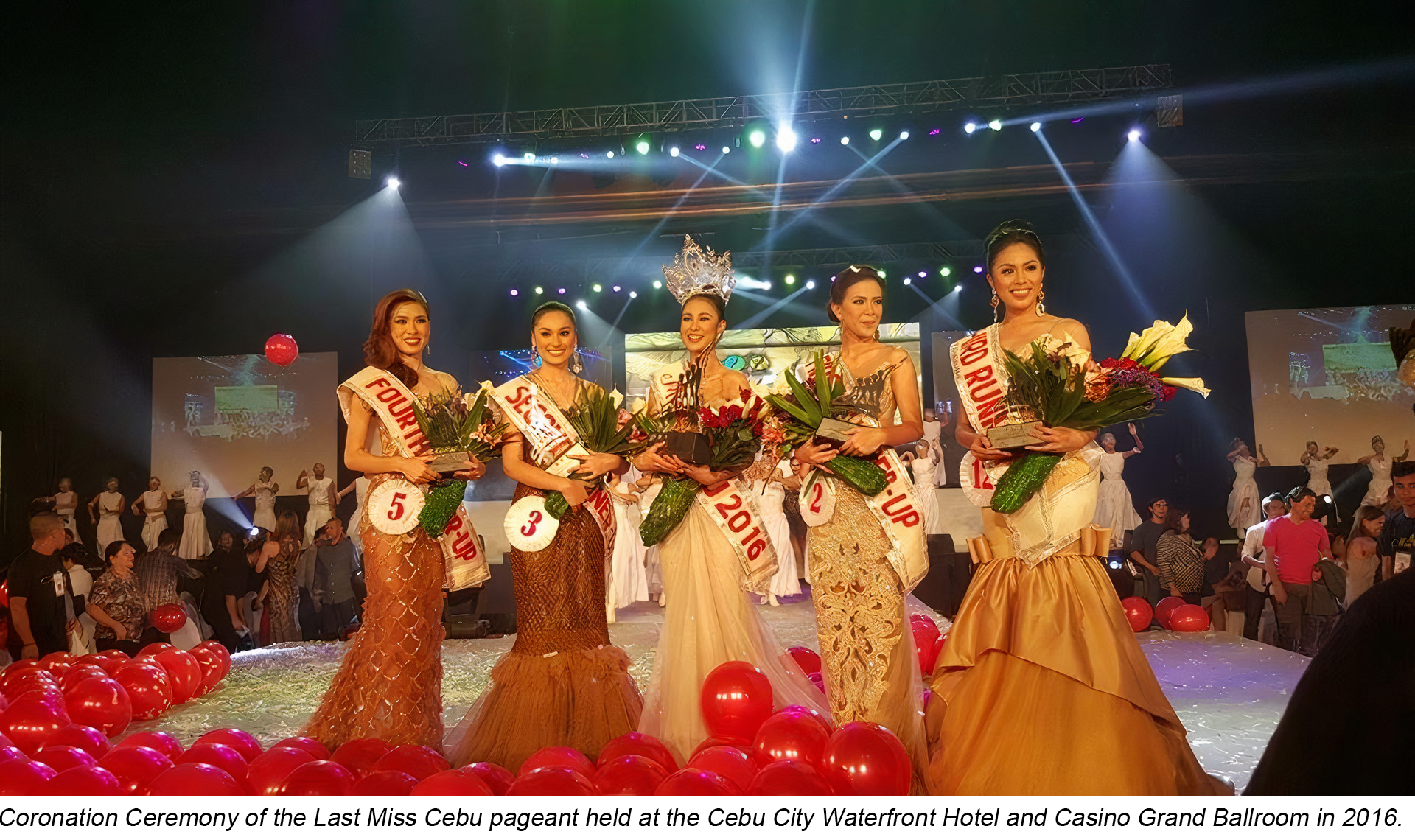 Cebu City Tourism Commission Relaunches Miss Cebu
By Allain Dumon Fonte
Like a phoenix that resurrects from the ashes, so shall Miss Cebu 2022 blooms to a new dawn in the Queen City of the South.  After 5 years of hiatus and whispered controversies that surround it, the Cebu City Tourism Commission is relaunching the search for Miss Cebu.   Now is truly the high time that Cebu City must crown her new queen to bring back the spirit of pride amongst Cebuanos; and to have a queen to lead us in rekindling our passion to make Cebu City number one, again.
Miss Cebu was officially relaunched on the 16th of September 2021 at IL CORSO Mall at the South Road Properties; headed by Cebu City Tourism Commissioners, Hon. Philip Rodriguez and Hon. Cinbeth Orellano, and pageant director, Engr. Junget Primor.  The launching was attended by Miss Cebu past winners, Cebu's celebrated couturiers: Dexter Alazas, Edwin Ao, Jun Escario, and Jun Protacio; and celebrating with them are the ladies and gentlemen of the media and of the Cebu City Tourism Commission Office.
Miss Cebu…Then!
In the age of industrialization, the countries in the Asia Pacific region were coping with globalization and international trade.  The Philippines is on a strategical advantage being the gateway to the East; and made Cebu as the Queen City of the South for her central location.  Gifted with pristine beaches, abundant highlands, developing urban lifestyle, rich heritage, and friendly and skilled people, Cebu became an incomparable jewel for many investors.  So in1983, some leaders and a few stakeholders from the Hotels, Resorts, and Restaurants Association of Cebu blessed with foresight, took advantage of the opportunities, and promoted Cebu as a travel and holiday destination; rebranding Cebu as an "Island in the Pacific".  Hence, the birth of Miss Cebu Tourism in 1984.
The Miss Cebu Tourism became an avenue to search for a Cebuana who shall embody the characteristics of Cebuanos and promote the tourism landmarks of the region.  The Miss Cebu Tourism ran from 1984 to 1999 and has produced beauty queens that effectively promoted Cebu to the world. Because of this, Cebu was featured countless times in international travel magazines like "The Voyager", "Adventure Travels", "The Traveller", "Explore", and "Getaway".  The pageant has also helped in establishing strong international relations with Japan.  This is the period when Japanese employees were reinforced with travel incentives.  Through the promotions of Miss Cebu Tourism, Cebu became one of the destinations for the Japanese' travel incentives; and this paved way for direct flights to Cebu from Narita and from Osaka.
Miss Cebu Tourism also paved way for direct flights from Hong Kong; and also from Singapore.  Miss Cebu Tourism winners promoted Cebu's landmarks, culture, arts, and crafts through a series of fashion shows and cultural trade and events in Singapore that stirred the interest of the tourists and investors alike.  Hence, Cebu City also became a venue of trade and commerce with Singapore in the mid-1980's.
In 2001, Miss Cebu Tourism evolved to Miss Cebu with the aim of promoting not only our tourism but also the city's economic strengths, making Cebu as the new business hub in Asia.  From the years 2001 to 2016, Miss Cebu queens have successfully put Cebu on the globe as an industrial, trade, and tourism leader in the Southeast Asian region.  The pageant showcased the best of Cebu that intrigued numerous tourists, investors, and even global leaders to visit this small but bustling metropolis.
Miss Cebu… Now!
In the past decade, Miss Cebu also became a platform for the candidates to be the voice for the voiceless.  Candidates do not only promote Cebu; the pageant also became a stage to discuss current events and promote advocacies in uplifting the lives of Cebuanos; to ensure their welfare, to promote equality, and to implement social policies.  Through the years, Miss Cebu has elevated the standards of beauty pageants in the country and is even admired by international pageant enthusiasts.  It has gathered a pool of ladies with intellect, integrity, and with substance to lead the Cebuanos to a new era of empowered women and with a more inclusive society.  Miss Cebu has redefined the essence of femininity with the sense of style and leadership.  Because of this, Miss Cebu has produced women who are leaders in their fields; from lawyers, doctors, public servants, tourism directors, industry managers, entrepreneurs, and even business leaders.
In 2019 up to the present, the corona virus pandemic has impacted all the economic sectors in Cebu, from the tourism industry to real estate, arts, fashion, manufacturing, business process outsourcing, food, travel, and retail industries.  It is high time that Cebu must stand again on its feet and bring back its glory.  Thus, the intense clamor to bring back Miss Cebu.  Miss Cebu is no longer a mere beauty pageant; it is a wheel of development and a catalyst of economic advancement through its promotions of what the Queen City of the South can offer to the world.  In the past, Miss Cebu winners and candidates worked tirelessly as our ambassadors and brought us to a dawn of progress, and they shall do the same in this most challenging time.
Who really is Miss Cebu?         
          The year 2022 is the rebirth of Miss Cebu.  Miss Cebu's candidates shall represent not only the tourism and the economy of the city; but they shall bring to the world our pride from the city's crystal coastlines, lush hills, world-class urban living, deep history and rich heritage, exquisite delicacies, ecstatic festivals, thriving industries, skilled craftsmen, and esthetic arts; making Cebu as a UNESCO City of Designs.  Our candidates shall be forward-thinking and strong-willed leaders who are empathic to the needs of her fellow Cebuanos, motivating the younger generation.  And our Miss Cebu candidates will instill pride amongst Cebuanos with our roots and our identity as descendants of Rajah Daya, Datu Humabon, and Hari Lapu-Lapu; making us proud as people with unparalleled civilization enriched by colorful cultures and unequalled artistry.  This shall be a quest not only for the most beautiful Cebuana, but a search for Cebuanas who can support and promote sustainable livelihood and lifestyle; and finally, to raise the bar higher for pageantry by producing women that can shape a society, that can bring the world to Cebu, and that can redefine the meaning of women empowerment.
So, who is really Miss Cebu?  It can be you.  The search for Miss Cebu 2022 is now on-going.  If you believe that you are the woman that Cebu City needs, then please, present yourself and take the Cebuanos with you to a future of certainties, progress, and peace.
Weddings in Time of Corona
Intimate Venues for Intimate Weddings (Part 1)
Almost every city is on lockdown and the people are being quarantined; plus, gatherings are discouraged or may be limited to family members only, can we still exchange "I Do's" and make beautiful and memorable weddings to cherish for a lifetime?
The new normal has made us appreciate intimate gatherings and cherish even the smallest of gatherings.  If there is any good that this pandemic has brought us, it is to be grateful for what we have, and to make every moment with our family matters.  Thus, any good news during this most challenging time is worth celebrating.  And what can be better of a news if not for two people deciding to tie the knot?
Here are my suggestions to your unique and intimate wedding venues.
---
1. SERMON ON THE MOUNT
Situated in the highlands of Busay and Balamban, this private home built on a cliff is just perfect for an afternoon wedding.  The lanai welcomes guests to a spectacular view of the hills; and the rustic theme of the house sets the romantic mood.  Plus, who cannot fall in love to the landscape of various flora and fauna that surrounds this abode?  Sermon on the Mount is just lovely.
Check out Sermon on the Mount Facebook page.  To rate this venue:
Accommodation           ★★★★
Privacy                            ★★★★
Security                          ★★★
Safety Protocols            ★★★★
Romantic Ambiance    ★★★★★
View                                ★★★★★
Value for Money           ★★★★
---
2. Halla Cat Yacht Cruises
Halla Cat yacht cruises operate from the Mactan Wharf in Lapu Lapu City, Cebu.  The company has two catamaran yachts:  a medium size to accommodate 30-35 guests, and a larger catamaran that can accommodate 50-60 guests.  They also serve two packages:  a 7-hour island hopping package with lunch, or a 4-hour sunset cruise as the Mactan Channel.  The yacht has an airconditioned dining hall, an upper deck al fresco dining space, and a bedroom where brides can retouch their make-up and change from their wedding gowns to their sleek reception dresses.
Check out Halla Cat Yacht Cruises at this page:  HALLA CAT | Facebook.  To rate this venue:
Accommodation           ★★
Privacy                            ★★★★
Security                          ★★★
Safety Protocols            ★★★
Romantic Ambiance    ★★★★★
View                                ★★★★★
Value for Money           ★★★
---
3. Purita Farms Vacation House
Situated in the heart of San Remigio, Cebu, what started as an exclusive family farm of the late Judge Romulo Senining and his wife Madam Purita Senining, is now a go-to-venue for intimate family gatherings and events.  The farm is a Mango orchard that stretches to about 4 hectares of land, with adjoined two large hexagonal cottages in the middle overseeing the mystical views of the mango trees.  The Vacation house has 5 bedrooms, a large kitchen, open space living area, a medium sized pool and vast view of nature.    To locate the Purita Farms Vacation House, ask the locals for "manggahan".  The farm is known to the locals of San Remigio by that name.
Check out Purita Farms Vacation House in facebook. To rate this venue:
Accommodation           ★★
Privacy                            ★★★★
Security                          ★★★★
Safety Protocols            ★★
Romantic Ambiance    ★★★★★
View                                ★★★★★
Value for Money           ★★★