Filipino YouTubers Worthy of Our Subs
We've rounded up different YouTubers who deserve your subscription—may it be for comedy, cooking or just anything under the sun on lifestyle and life as it is.
Gone are the days that we'd have to wait a certain time to watch our favorite show during its time slot. With the onslaught of on-demand TV and YouTube videos, these 10-20 minute vlog shows are our best buddies whenever we need entertainment during early morning breakfast, our day to day commute or just laid back days at home during the rain.
Vlogs, otherwise known as video blogs with various types of video content, are taking over our mobile devices. You could watch it wherever, and whenever, as it has replaced this generation's version of shows and has been known to be web television. Vloggers share most of their life's affairs through the lens.
Filipinos have surely dominated this media scene through different Youtube channels catering to netizens of all ages. We've rounded up different YouTubers who deserve your subscription—may it be for comedy, cooking or just anything under the sun on lifestyle and life as it is.
Judy Ann's Kitchen by Judy Ann Santos
The famous actress is not done making her star shine. Judy Ann Santos appears in front of the camera once more, but now, instead of hit movies and teleseryes, she's out here serving some dishes through her channel.
As she welcomes the whole world into her kitchen to teach one-of-a-kind recipes that she's made herself or has improvised on, Judy Ann reveals her fun and quirky side, showing how she is in her home as a mom. Started in October last year, the channel currently has 267 thousand subscribers. Judy Ann shows how to cook dishes from that of Filipino cuisines to other Asian and Western choices, of course, with twists of her own.
Hannah Pangilinan
This bubbly teenage personality is making a name of her own apart from her Pangilinan spotlight. Daughter of Maricel Laxa and Anthony Pangilinan, Hannah is a beauty and lifestyle blogger at 18. Apart from her Pangilinan descent and her being the little sister of Donny Pangilinan, Hannah shines in her own way through her singing, as she is releasing an upcoming EP, and her being an athlete as she has been part of numerous triathlons.
The starlet currently has 224,000 subscribers in her YouTube channel, and started her vlogging journey since the year 2016, gaining a lot of following especially of those her age. In her vlogs, Pangilinan gives insider scoops on her big extended family filled with musicians and actresses, sharing what it's like to be born into a family so prominent.
She's currently applauded for her beauty and lifestyle tips, as well as the golden voice she's inherited from her family bloodline.
Alex Gonzaga
This local star is trying a new way to get her fans to know about her more aside from all the glitz and glamour happening for her on national television. Alex Gonzaga, younger sister of Toni Gonzaga, reveals her rather bubbly and comedic side in her vlogs.
Featuring her mother and the rest of her family, and a lot of her travel vlogs, the actress and host features a little bit of everything in her channel from make-up to music sessions. No wonder she's been a sweetheart for her fans.
Its Judy's Life by Judy Travis
In this channel, not only are we enjoying one person sharing her entire life, it's a whole family taking us into their everyday hustle! Judy, a Filipina who lives abroad with her husband Benjie Travis, talks about anything under the sun, from make-up to life's woes, all the while showing the world how cute her children are!
The couple from from Seattle have been vlogging every day since October of 2011 before they even started to have their family. People have seen Judy in her life as a hardworking mother to her 3 beautiful daughters Julianna, Miya, and Keira and a loving wife all at the same time. In the family's channel, Judy teaches her viewers how to cook Filipino food and other western ones, shows where's the best place to shop and what her great finds are, as well as day to day milestones in her life, from her pregnancy down to raising her daughters.
Judy's husband Travis also has a separate YouTube channel at BenjiManTV.
Wil Dasovich
This Filipino-American hunk is more than just his pretty face. Apart from being an ex-Housemate from the Pinoy Big Brother House, Wil Dasovich is also a multi-awarded influencer and vlogger. With over a million subscribers, he has shown the world who he is and how he lives his life through the lens.
In August of 2017, Wil shared to his viewers how he was diagnosed with stage III colon cancer and from then on he started to live life on the edge through traveling and making the most out of his favorite hobby and job: vlogging. Earlier this year, he announced that he is cancer free, and to top these train of good news finally coming to his life after he also announced his relationship with fellow vlogger Alodia Gosiengfiao, Wil won the 2018 Shorty Awards for vlogger of the year.
Talking about his life and life lessons, travel tips, and his Filipino roots, Wil's channel will be your go-to when you need that daily dose of out-of-this-world adventure.
Janina Vela
This gal is on fire with over half a million subscribers. Janina Vela, characterized by her sweet voice and oozing stage appeal, not to mention camera appeal, as she's been on YouTube since the year 2015.
She has been both a style stunner and a makeup guru through her lens and she's adored by most young teenage girls in the Philippines with a lot of her inspiring pep talks in the vlogs. She even made a series about bullying to raise awareness on the issue transpiring in most schools in the Philippines.
Janina is truly a role model for the Filipino youth, and most parents with children her age would want their kids to get Janina's strong faith and devotion, as well as her continuous humility despite the stardom.
Vlogs have been our newest forms of reality TV and it's about time we've patronized our own stars out to show the world how Filipinos shine in front of the (vlog) camera! These vloggers and influencers continue to show the world who they are, as raw as it can be, and their stories continue to teach us and show us a lesson, done entertainingly.
Bringing businesses together: Lalamove paves way for SMEs across the globe to "Make a Winning Move"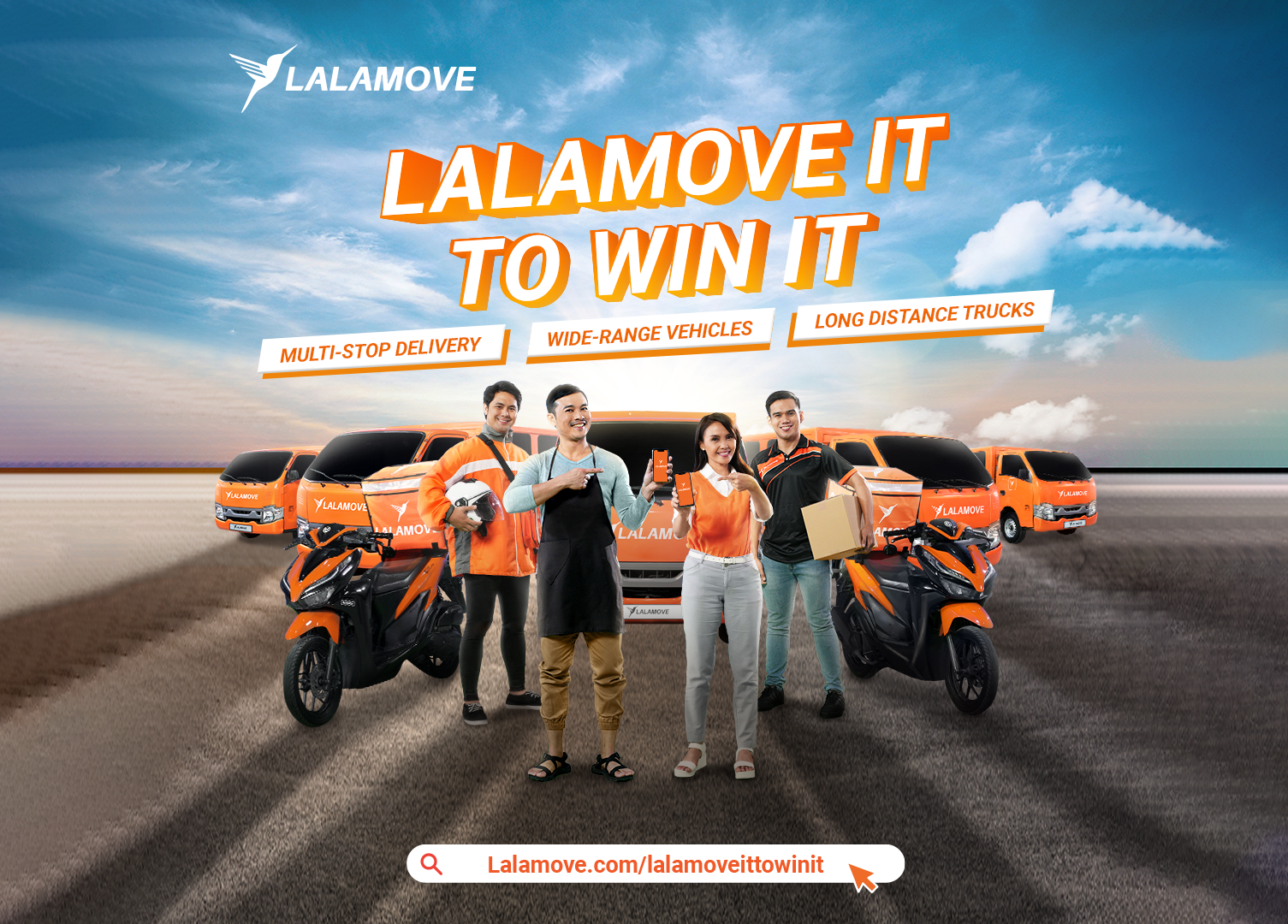 The local episode #LalamoveItToWinIt to support MSMEs across PH
To inspire businesses around Asia and Latin America, Lalamove has launched a regional branding campaign "Make a Winning Move" to showcase its various B2B services, strong driver-partner network, and wide-ranging fleet for fast and reliable delivery solutions. Locally, the on-demand delivery platform has kicked off the campaign by inviting its patrons, old and new, to #LalamoveItToWinIt.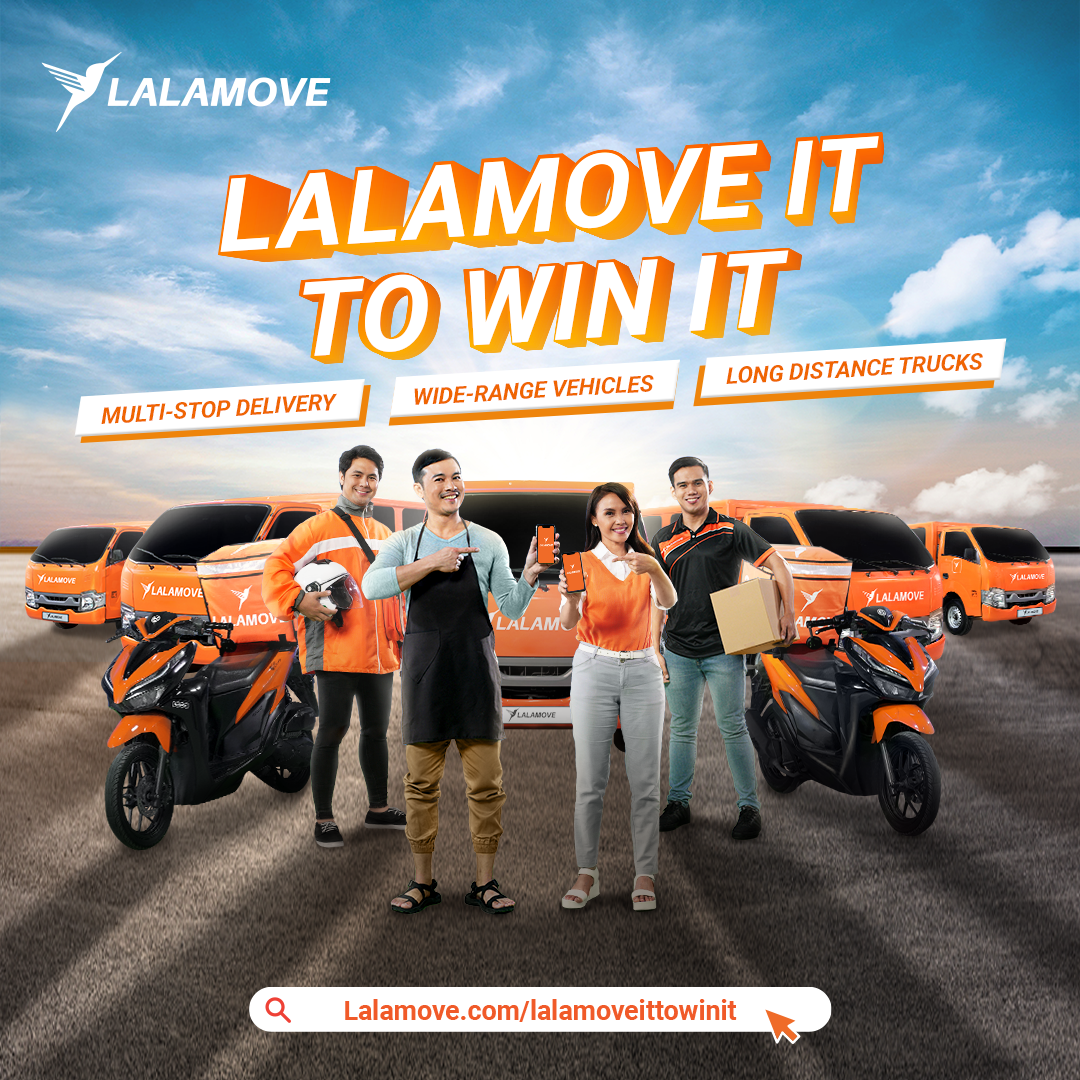 Now more than ever, businesses are focusing their efforts on an experience-led customer journey. With deliveries as undeniably crucial for businesses to fulfill their services and win over customers, the central creative idea behind the regional campaign revolves around such scenarios where Lalamove's services and B2B features help entrepreneurs stay ahead of the intense competition.
Lalamove, as the trusted delivery partner, has been servicing businesses of all sizes in the Philippines. Lalamove's corporate clients can enjoy the on-demand delivery platform's variety of business solutions, such as multi-stop delivery, API integration, real-time GPS tracking, a wide variety of fleet for on-demand, same-day, long distance, and last-mile delivery, and a dedicated account manager.
"The Philippines has more than 900,000 businesses, over 99% of which are MSMEs. What Lalamove offers businesses of all sizes is faster, easier, and a more seamless delivery experience to help them save time and costs. Our dedicated partner drivers, the economic frontliners of today, are here to deliver to an even wider reach across Luzon and in Cebu. This campaign is the visualization of what we can do to help businesses jump over hurdles – simply put, just 'Lalamove It to Win It!'" remarked Dannah Majarocon, Lalamove Philippines Managing Director.
First-time users of the Lalamove mobile delivery app can get up to Php 150 off when they sign up and use the code LALAWINIT. New corporate clients, on the other hand, can also receive a welcome bonus of up to Php 1,200 when they sign up and top-up their Lalamove corporate wallet. Moreover, with Lalamove Rewards recently launched, each delivery for every user is now made even more rewarding.
Find out more about what Lalamove offers by visiting www.lalamove.com/lalamoveittowinit, or follow the official Lalamove Facebook page, Instagram account, and TikTok account for more information.
***
ABOUT LALAMOVE
Launched in the Philippines in late 2016, Lalamove is an on-demand logistics company that matches drivers with customers and SME businesses to fulfill same-day deliveries. Lalamove's mission of making local deliveries faster and simpler across North, Central, and South Luzon, and in Cebu is achieved through innovations such as instant order matching, real-time GPS vehicle tracking, 24/7 services, and a driver rating system. Lalamove also allows businesses to scale their deliveries and operations at an accelerated rate. Lalamove now operates in over 30 markets across Asia and Latin America. Visit Lalamove's website: http://lalamove.com
King-size Treats Await Dad this Father's Day at Seda Central Bloc
King-size Treats for the King!
by Ryan Daniel R. Dablo
Seda Central Bloc celebrates the hardworking hero and steadfast lynchpin of the home with its offerings for Father's Day weekend. 
At the Misto, Seda's restaurant, Dad gets to sample the delicious international cuisine for free when dining with five full-paying adults. If an evening dine-out is more the family's speed, the Straight Up bar offers a dinner buffet with a continental menu and mocktails, all enjoyed amid a backdrop of excellent cityscape views from the rooftop. Staycation at the hotel comes packed with perks for the weekend as well, such as complimentary lunch at the Misto, drinks at the Straight Up bar, and breakfast for two.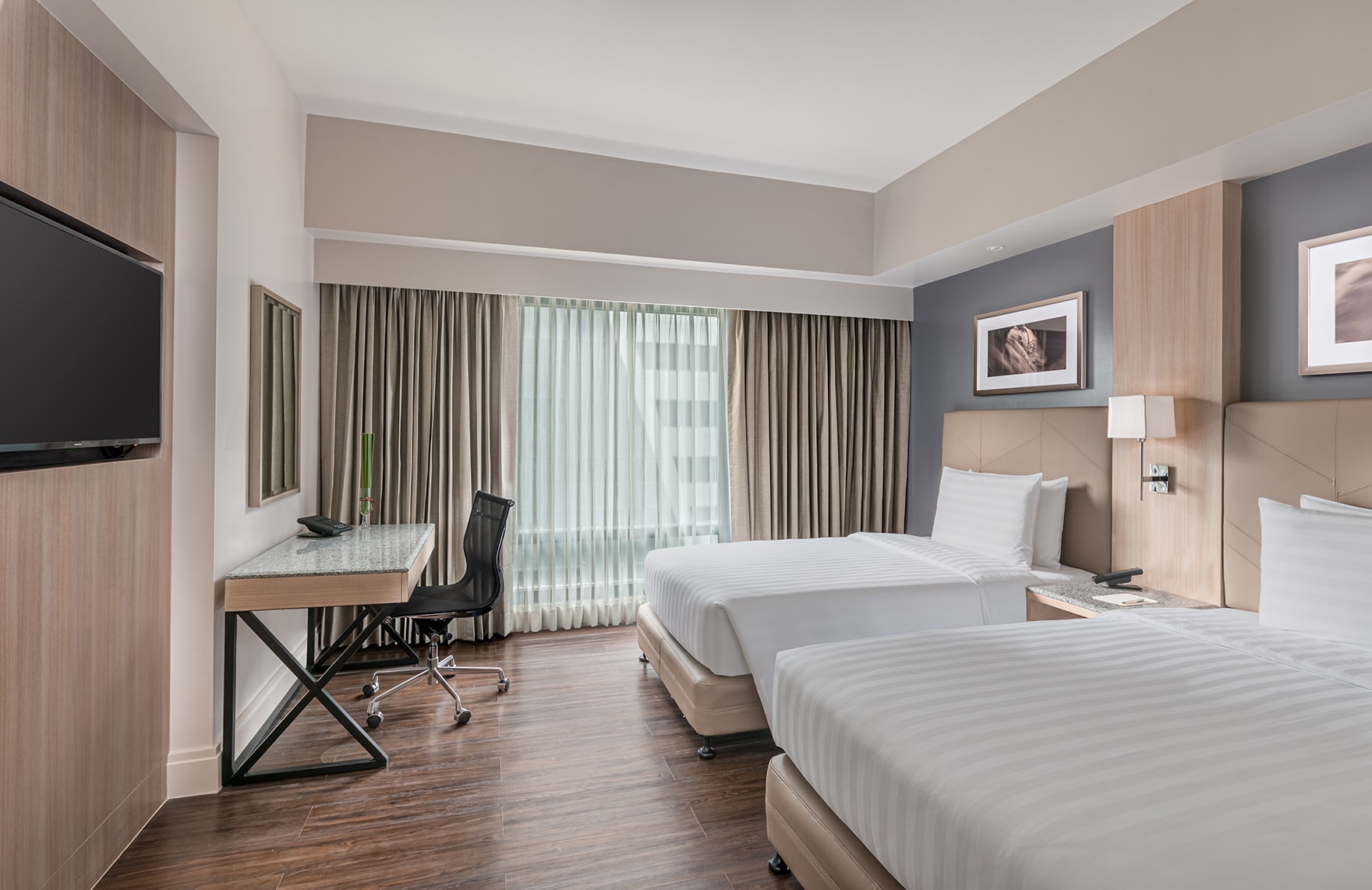 Honor your number one hero and highlight the love you have for him this Father's Day weekend. Celebrate at Seda Central Bloc!
For more information, please call  (032) 411 5800. Follow their Facebook page or visit their website at www.sedahotels.com.
37 Years of High Fashion; Arcy Gayatin leaves a Legacy of Edginess and Elegance
Arcy Gayatin: A Legacy of Luxury in Fabrication
By:  Allain Dumon Fonte 
The brand Arcy Gayatin gave the Queen City of the South a distinct reputation in the fashion industry.  The fashion line of Arcy Gayatin sets the bar higher each year for clothing luxury and fabrication techniques.
Araceli "Arcy" Ancajas Gayatin is the daughter Galileo Ancajas and Remedios Zanoria Ancajas who founded Cebu's home brand, Gal's Bakery.  Arcy went to the University of San Carlos and studied Political Science.  And just like Dr. Muccia Prada, who completed her Ph.D. in Political Science and established the luxury line of Prada, Arcy also got in touch with her artistic side and started her own fashion line.  However, it was not Prada that influenced Arcy.  Arcy was introduced to fashion and tailoring at a very young age by her mother, Madame Remedios Anacajas whom they dearly call Mama Eme.  Mama Eme was running a tailoring business back then.  It was called Arabel; named after Arcy and her sister Belma.  Ara from Araceli and Bel from Belma.  In those years, Arcy was fascinated by fabrics and was intrigued by how to manipulate the fabrics to come up with fashion-forward designs without compromising comfort and taste.
After 37 years of creating haute couture pieces for the most fashionable personalities in the Philippines, Arcy Gayatin is now laying down her sketchpads and pens to rest.  As she enjoys her retirement, may be on a cruise to the Bahamas or a holiday to the Swiss Alps, Arcy Gayatin has left the fashion industry a legacy of elegant and edgy clothing ensembles that understand and define the shape of women; without compromising comfort and good taste.
To salute the lady who brought Cebu fashion to the world, a retrospective exhibition of Arcy's incomparable masterpieces can be seen today at Ayala Center Cebu's The Gallery; curated by fashion editor and writer, Clint Holton Potestas, and interior and fashion designer, Jul Oliva.
BALANCE.  Arcy Gayatin is known for her perfect symmetrical lines when fabricating.  She knows how to balance edginess and class; understanding well the strength and the finesse of a woman.
RHYTHM.  Arcy's expertise in draping and fabric manipulation can be seen in how she achieves rhythm between architectural lines and soft fabrics like silk and cashmere.
TEXTURE.  With her thorough knowledge on fabrics, Arcy Gayatin has achieved the perfection of fabrication by working on different types of fabrics and creating a single piece of art out of them. 
HARMONY.  The simplicity of the silhouette plus the intricacy of the details create a wonderful harmony, making Arcy Gayatin's design a one-of-a-kind masterpiece.
The photos below show an up-close look at the intricacy and the exquisite craftsmanship of Arcy Gayatin's fabrication techniques:
THE SPIDER WEB:  one of Arcy's genius fabrication techniques.
MATCH and PATCH:  Arcy's unique fabrication craft by patching layers of different types of lace and lace patterns
PLEATS: The perfection of symmetry in pleats on silk.
LA ROSE BLEUE:  U.P. student, Danielle Alessandra Deutsch, inspired by the artistry of Arcy Gayatin, designed this midnight blue dress.   The cabbage rose made from layers of silk organdy gave this evening ensemble a romantic appeal.