Fail-Proof Way to Faking Flawless Skin
We share a step-by-step guide to achieving flawless skin.
Great make-up starts with great skin. Which is why it is crucial to perfect the flawless skin we've all been trying to achieve. With the right products and proper application, faking flawless skin is as easy as 1, 2, 3.
Lucky for you though, we bring you the ultimate fail-proof guide faking flawless skin that includes tips and tricks you probably never heard of before.
1. Prep your skin
Before anything else, start by prepping your skin with moisturizer and primer. The moisturizer will help keep your face from drying out throughout the day and also make the application 10x smoother and easier. The primer, on the other hand, will help keep your makeup stay on all day. Whether you have oily or dry skin, this is NOT optional.
2. Find the perfect shade of foundation and apply
It should be a general rule that when it comes to applying foundation, one must not look like a white cast or an Oompa Loompah. Meaning, never go too light or too dark on your base. To find your right match, take three different foundation swatches on your face and blend it out to see which color matches your skin perfectly. L'oreal's True Match collection has a wide selection of foundation color that would definitely make color-matching a breath-taking task. When you find your perfect match, blend it with a damp sponge or with a foundation brush. Remember, leave no streaks behind.
3. Conceal
For those areas foundation can't quite cover (hint: dark circles), take a shade or two lighter and conceal the areas to brighten up your face. This will instantly give you a more awake and refreshed look.
4. Set your makeup
All the hard work will be of waste if you don't set it with powder. Take your favorite translucent powder and set your makeup into place. This will ensure your makeup to last all day long.
5. Add blush, bronzer and highlight
And finally, add some color back to your face by taking your favorite blush and bronzer. Don't forget the highlight too. Because everyone deserves that sun-kissed glow.
Photography by Philip Patingo Novo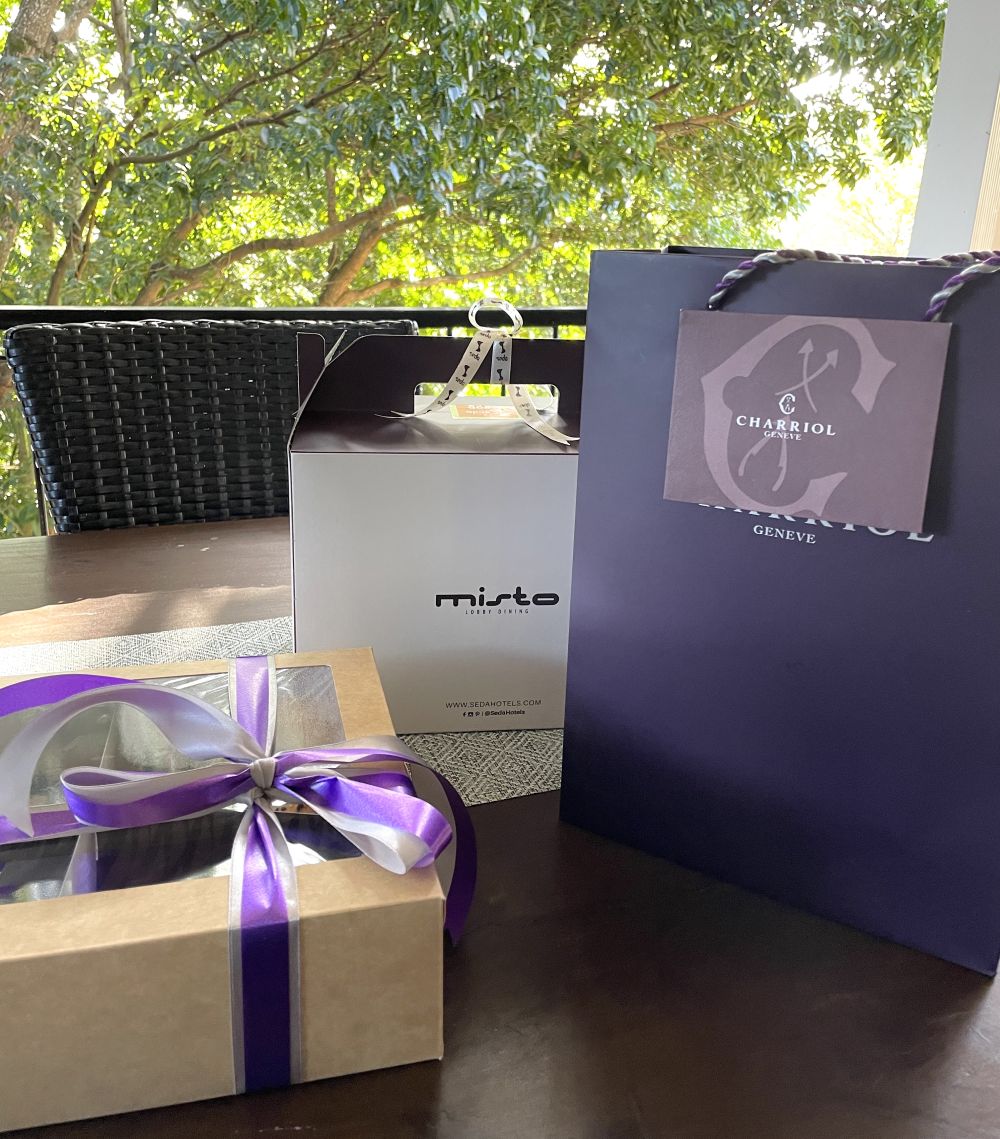 When a basket filled with tea goodies of macaroons, delicate cakes and sandwiches was delivered, it came in the signature purple color of this iconic brand. "Very Charriol", as Coralie , the CEO of the Swiss brand, might have put it. She didn't actually use that term to describe the savories. Rather, she was describing the cable bracelet that makes their products distinct. Avid Rustans Cebu shoppers will find the Charriol boutique just off the main entrance of the department store, near the familiar scented hall at the first level. On display are an array of earrings, bracelets and watches enticing to those looking for retail therapy with pieces that are timeless and yet not overtly breaking the credit card limit.
The tea Zoom party, as arranged by our host Ginggay Joven, and Luzanne Manlapit who is the brand manager of Charriol in the Philippines, was as good as any press-do from pre pandemic normal times. And an intimate peak at lifestyle editors' lives as most of us were zooming from our living rooms, including Coralie who was answering our questions from her home in Geneva. Like most of us, she readily says, "I have a travel bug, and on weekends, I dream of where I can go!".
Philip Charriol, Coralie's father who started the brand in 1983, was a frequent visitor to the Philippines, making Manila (and Cebu) a side trip to his rounds of Singapore and Hong Kong. He made many friends in Asia and it was a sad day when everyone heard of his passing more than a year ago in a car accident at the Le Castellet racing track in southeast France.
These days, the company is in good hands with Coralie. She is set to debut a series of new collections building upon her father's vision, including a reimagined Celtic collection, a line of watches first introduced in the 80s. The latest Celtic Legacy watch has a more striking face with two dials and bigger bezels available in gold or rose gold. The cable bracelet is made up of 6 strands of steel and titanium alloy that are flexible and durable. It comes in an elegant 30mm case, making it an equally perfect accessory for both a lunchtime affair as well as to a glitzy night on the town.
Also new are their ocean-themed pieces. The Forever Starfish watch comes in two iteration of stainless steel or rose gold case with a white mother-of-pearl dial. The second one is the Marina bracelet collection — the Charriol signature cable tied around a porthole and clasped together by a Charriol dial, it's a fresh and young take for an everyday jewelry.
As a contemporary business leader, Coralie shared cautionary tales of polar bears and melting icebergs. Through their Charriol Living initiative, Philippe Charriol is a partner of the global organization Lonely Whale. It is a community of international businesses cognizant of the harming effects of disposable stuff in today's world. Particularly single-use plastics, which are harmful to marine life when they end up in our seas. She co-produced a compelling documentary titled The Story of Plastic (www.storyofplastic.org) "a searing expose revealing the ugly truth behind plastic pollution and the false solution of plastic recycling".
The company is committed to being socially conscious. Pretty soon, all Charriol packaging will be made of paper and sustainable materials. "We are interconnected tru our oceans", she explains. In addition, part of the proceeds of selected ocean-themed Charriol pieces like the Forever Turtle watch, the Forever Waves and Ocean bracelets, will go to the Lonely Whale organization.
Philippe Charriol comes up with new design for watches once a year or once every two years to keep it fresh. Their jewelry line is much more frequent with bracelets and earrings. When asked if the company will be coming out with smart watches, Coralie was quick to reply that although other prestige watch companies have tried it, Charriol will not be producing one. "But I am coming out with something by October which is a kind of an accessory to a techie watch. To connect Charriol to technology."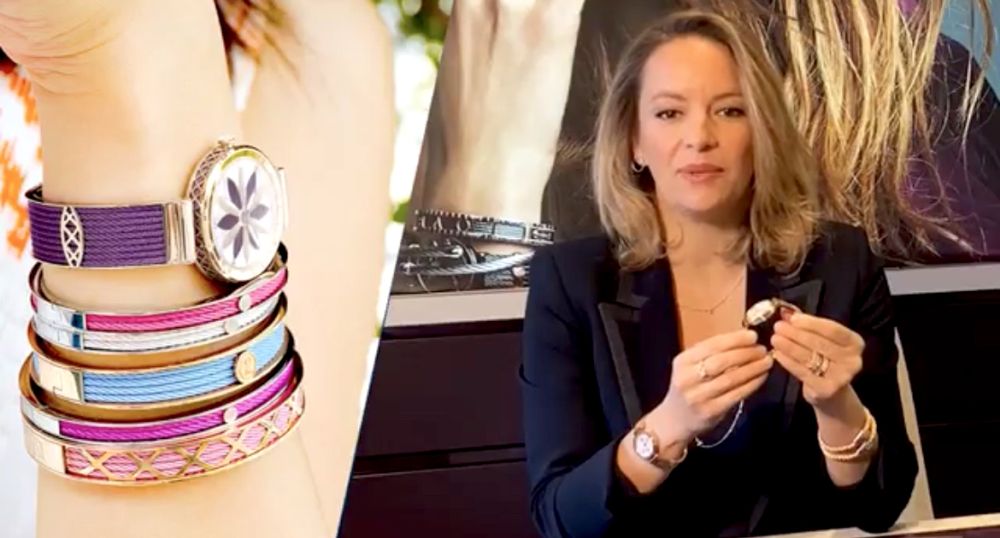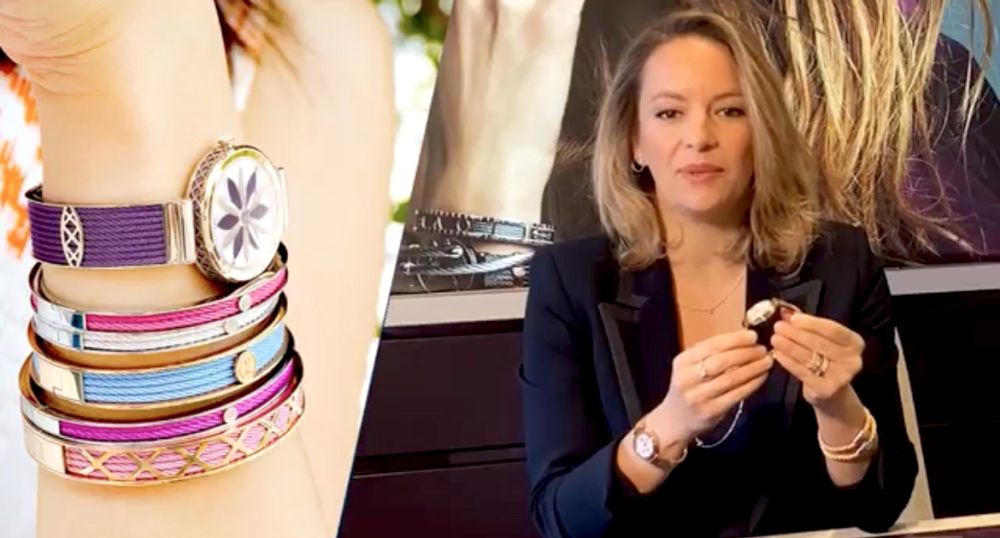 Coralie Charriol, the CEO of Charriol showing the Forever Starfish collection using mother of pearl face and their entry level cable bracelets in bright colors.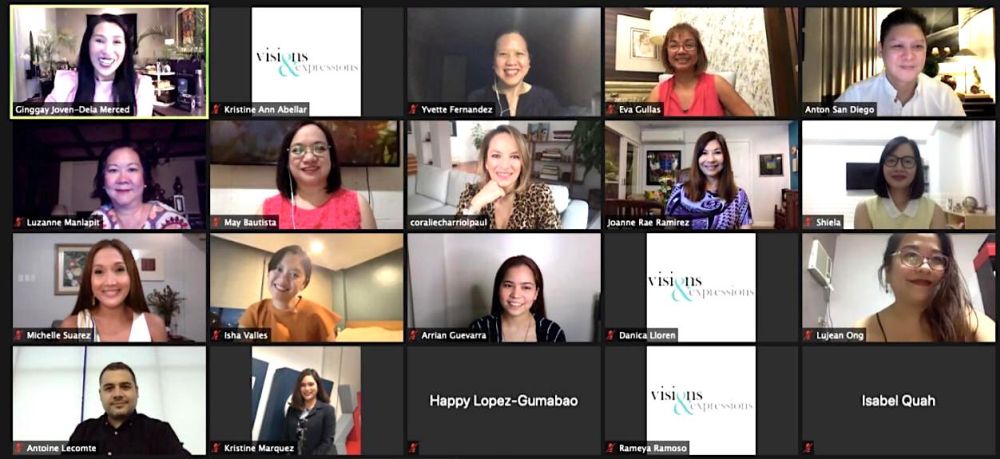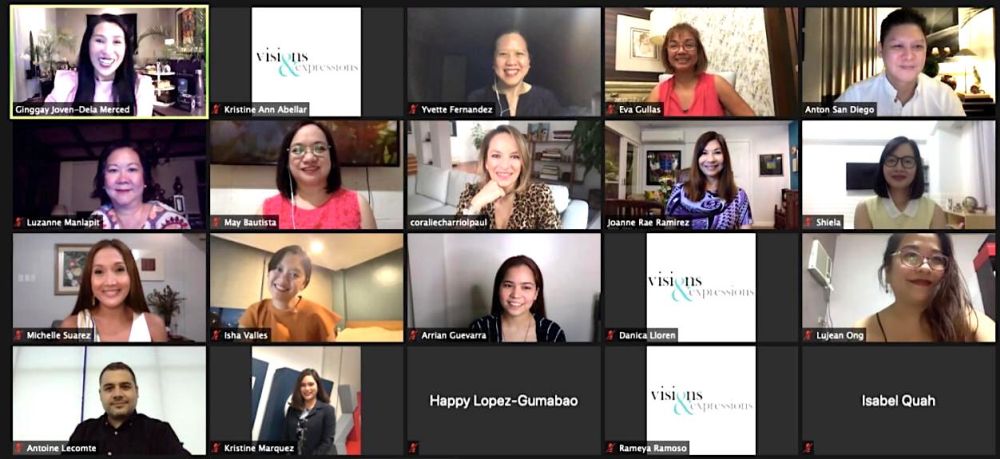 Screenshot of the Zoom tea party attended by top Manila lifestyle editors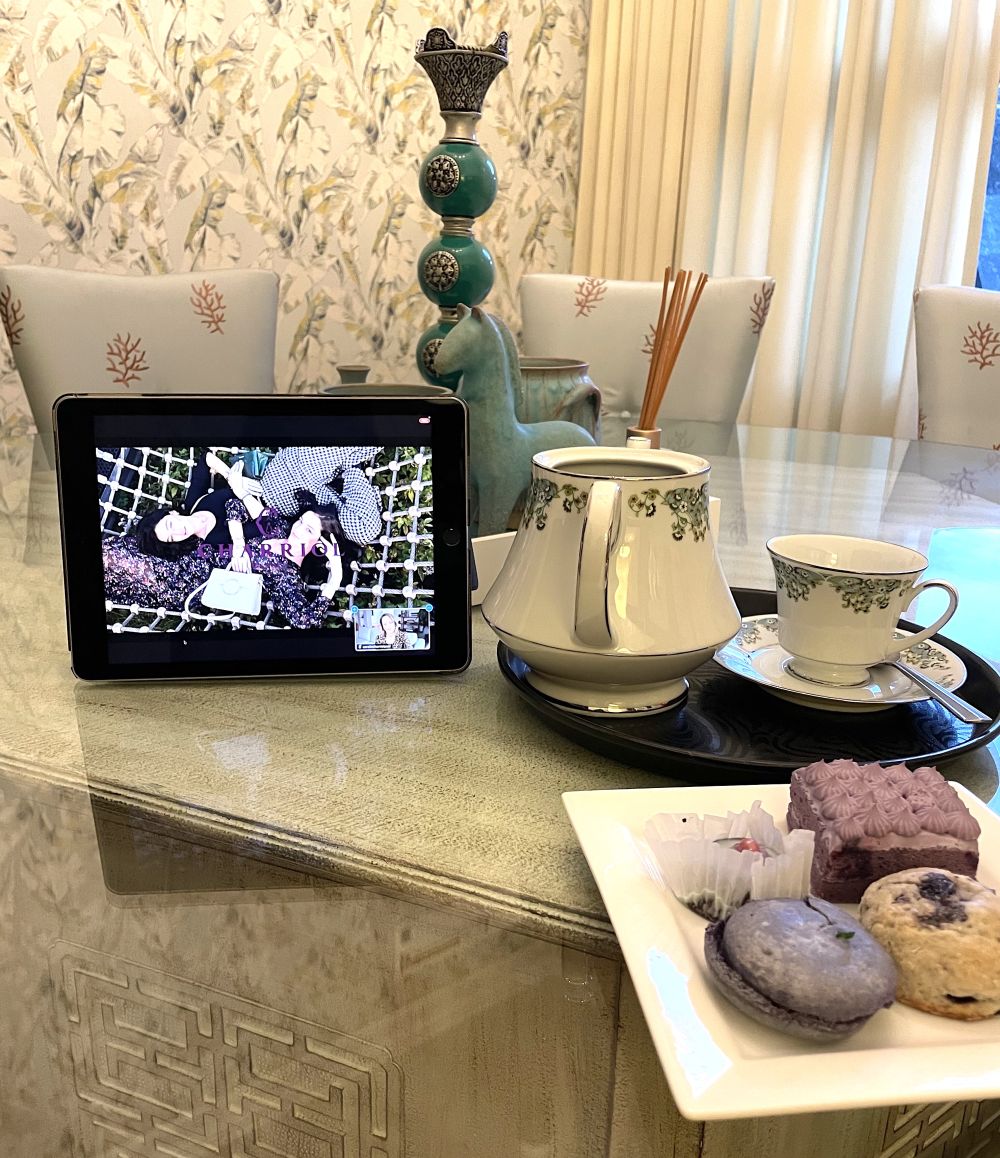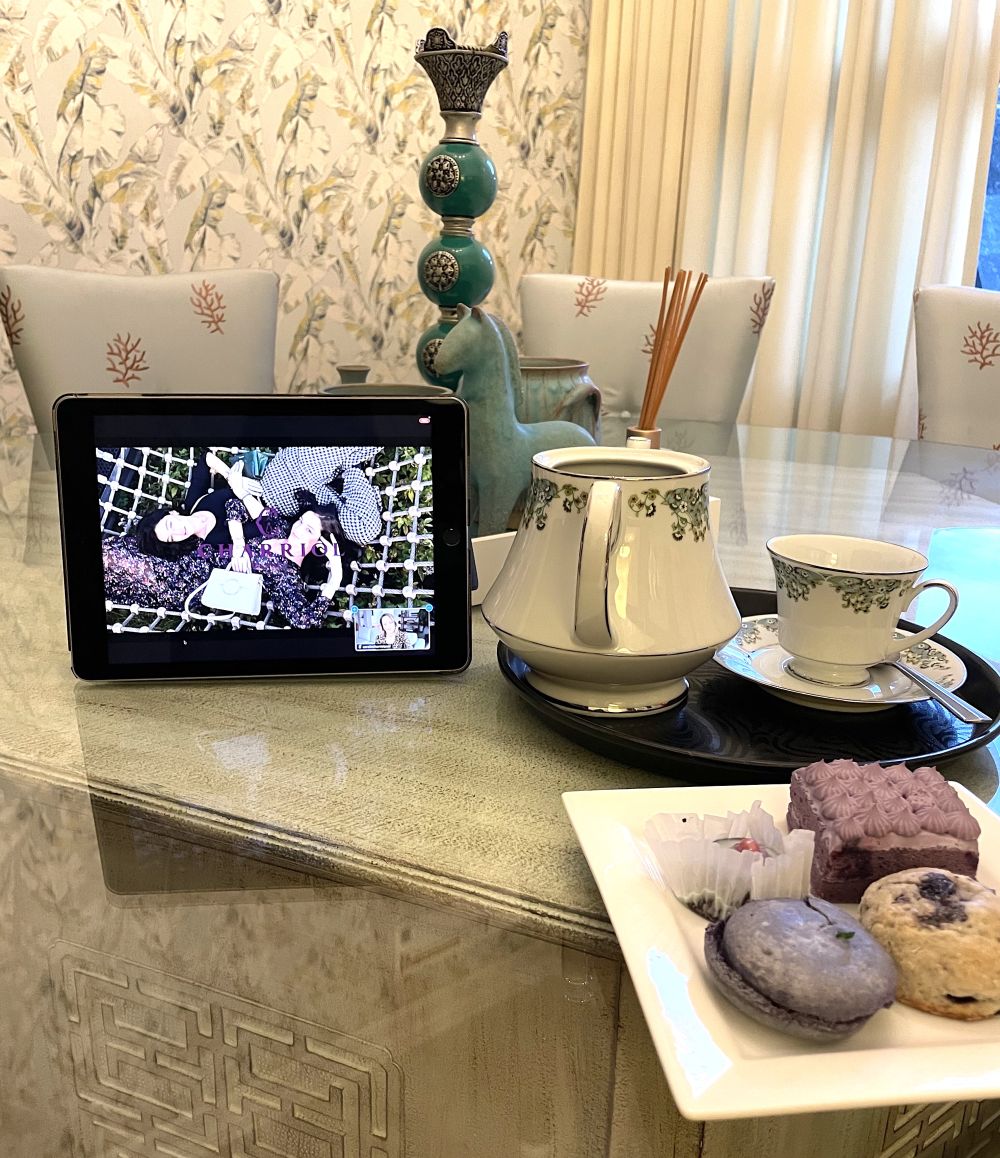 The tea goodies for the tea party delivered by the Charriol team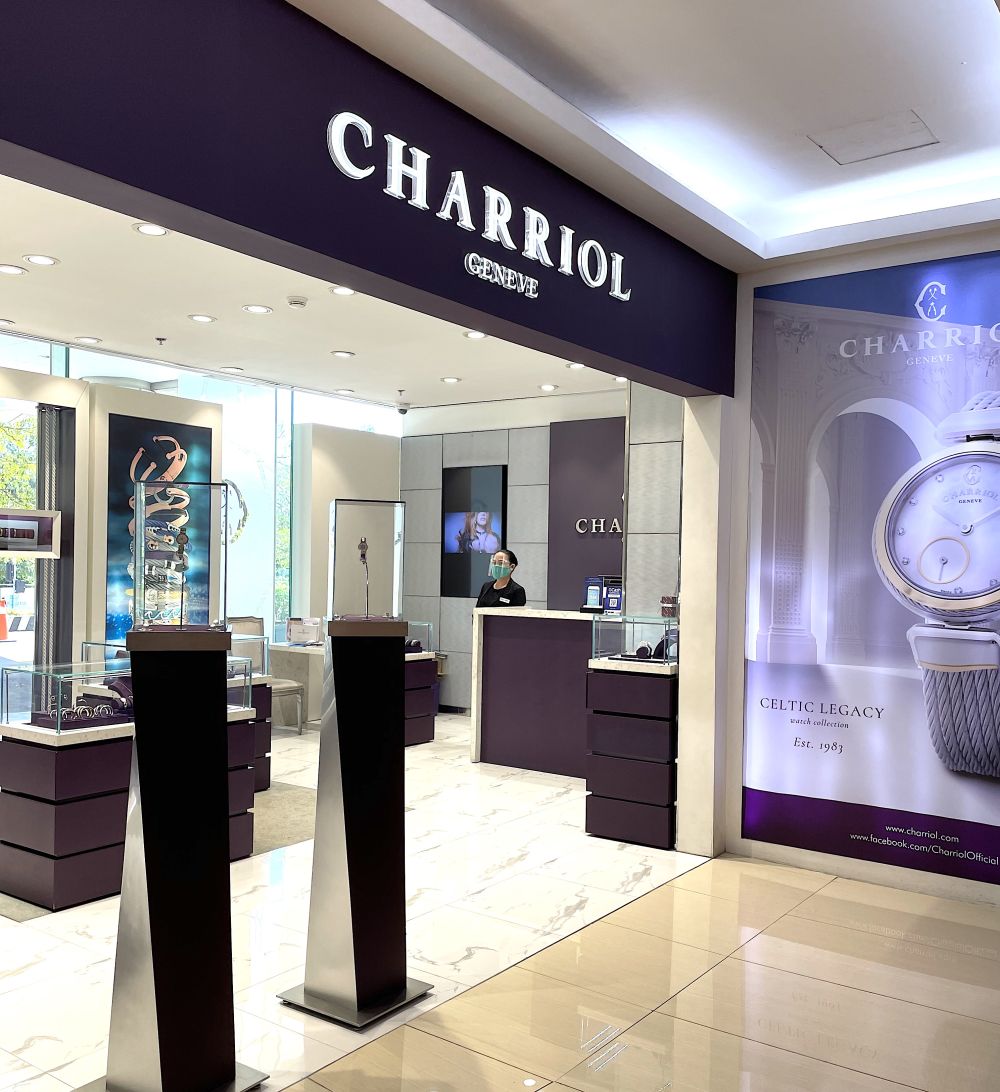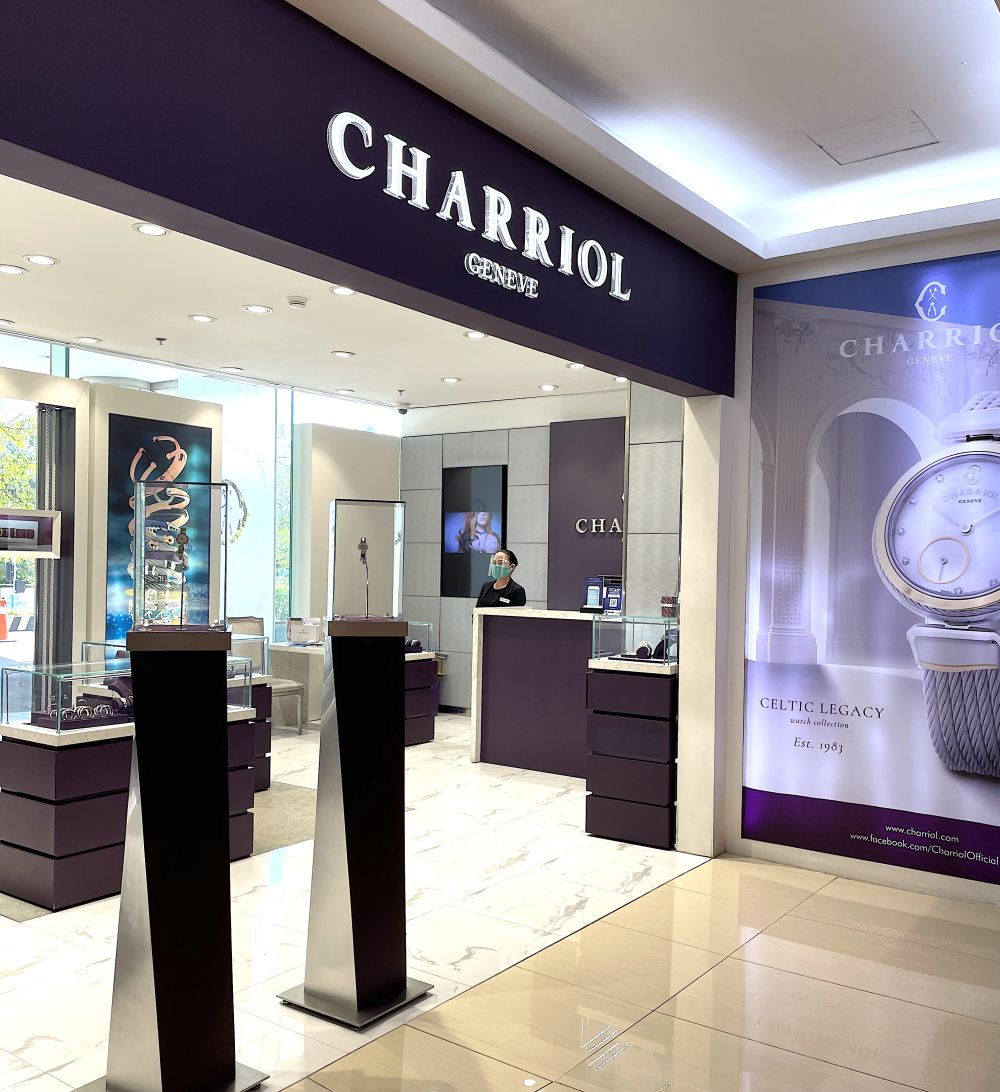 The Charriol boutique inside Rustans at Ayala Center Cebu
5 Things We Love About Nailplay, a Luxury Nailspa
Tucked into a quiet area in the hustle and bustle of Banilad, you can find a haven where you can look fabulous and fresh in one go.
Nailplay is a luxury nailspa that was a brainchild of five ladies, who wanted a place that was clean, had a relaxing ambience away from the city, and basically, was their own secret getaway.
Upon seeing the studio, a lush landscape is the welcoming sight. To get into the nailspa, guests have to cross a little wooden bridge, above a pond filled with koi fish. Immediately, it's obvious that a trip to Nailplay guarantees a relaxing experience.
Faye Louise Veloso, the woman who manages Nailplay, explains that the studio's overall concept is more in line with wellness.
"It's really a cross between an ordinary nail salon and a spa, so we refer to Nailplay as as Nailspa," Louise says.
The nailspa, as it's lovingly called, offers services such as their Luxury Urban Escape, which involves an hour of relaxation through their SpaPlay Mani and Footspa, followed by your choice of a deep back and shoulders massage, or their 30-minute hair treatment.
Of course, Nailplay also offers nail services, with a choice of regular or gel nail polish. For those who want a fancier take on nails, you may also get nail art done by their staff. To complement the massage and nails, try Nailplay's Signature Mink Eyelash Extensions These are lightweight and natural-looking, as it comes in three different lengths to match one's natural eyalashes. And, to round off the pamper session, they also offer eyebrow waxing and threading! There's no need to hop from one place to another to get all these services done.
For those who want to have bridal showers or a pamper-filled birthday bash, Nailplay also offers packages that fit the client's needs. The package includes the exclusive use of the venue for three hours, manicure and pedicure for all the guests and light catering for the event. During the event, guests may upgrade to any of the other services that the nailspa offers.
"It's been quite popular with bridal showers, but we recently hosted a children's birthday party," Louise shares. "I've been told the kids had a blast!"
Louise believes that Nailplay's venue plays a huge role in its success.
"The landscaping was done beautifully, and it doesn't even feel like you're in the heart of Cebu!" She says. "Our friendly beauty therapists are also what make Nailplay what it is—our top customer service is why our clients keep coming back."
While Louise is often between Cebu and Sydney, she shares that treating herself is as simple as taking the time to eat well, do some exercise, or get a footspa—at Nailplay, of course. Her personal favourite service though, is their Signature Mink Eyelashes.
"One of the beauty therapists even thought I had naturally long lashes," she recounts, "without realising I just had them done!"
While Nailplay has only one store in Cebu, Louise divulges that they have plans of expanding in the future.
"I think the wellness market in Cebu is ready for our luxury and boutique Nailspa services," she states. "Hopefully within the next five years, you'll see more Nailplay stores in similar unique locations."
Check out the video below to know the 5 Things We Love About Nailplay, or visit their website at www.nailplayphilippines.com.
These Four Women Show Us How They Empower Themselves Through Pole Fitness
Charmaine, Jane, Ginie, and Ant are four women who take women empowerment on another level. With their daily morning routine of working their day jobs and attending to other matters, they all meet up in the afternoon to do one thing – Pole Fitness. Inside their studio, Pole Sphinx, they practice and teach other men and women about the beauty and grace of Pole Fitness and how it has helped them achieve much of what they are today.
Zee takes you inside their studio to fully know how these women empower others through Pole Fitness.